A Ring of Kerry Route planner – everything you need to know to make the trip
Ireland is the ultimate road trip destination. It is a country full of so much history and natural beauty. And the best way to see all this beauty is to rent a car and just drive. We happen to think one of Ireland's most beautiful drives is the Ring of Kerry. There are so many incredible stops on the 111 mile coastal road which is why we have put together some Ring of Kerry highlights for you to plan your own trip.
We did the Ring of Kerry as part of a larger road trip across the country, including the magnificent Wild Atlantic Way. Initially we were worried because we had heard so much about how busy the Ring of Kerry gets with tourist buses, and we were genuinely concerned that we would spend our time here tailing a massive bus full of eager travellers.
Thankfully our fears were not at all founded, yes there were elements of the trip that were intense and crowded, but the Ring of Kerry makes up such a vast space, and it is surprising how much of this space is quiet and full of immense natural beauty. In this guide we list the complete Ring of Kerry highlights, as well as looking at different travel options, and where you can stay to make sure you get the most out of your trip.
Disclaimer: This post contains affiliate links, so if you use these links to buy something we may earn a commission, at no cost to you. Thank you for your support.
Ring of Kerry Itinerary Factsheet
Country: Ireland
County: Kerry
Currency: Euro
Visit if you like: Outdoor activities, fresh air, gorgeous views, and hikes
The Ring of Kerry is one of the most beautiful tourist attractions in Ireland, which also makes it a popular attraction too. It's famous for many things but a cool fact is that Star Wars: The Force Awakens was filmed at the Skellig Ring just off the main route. The Ring of Kerry feels like a world away from the hustle and bustle of popular Irish cities like Cork and Dublin, and if you find yourself in this part of the world, we highly recommend you plan your own Ring of Kerry Itinerary.
We should add that technically it is not a ring but a horseshoe shape but a lot of people start their Ring of Kerry route in Killarney hence making it a full circle. This is the Ireland that the guide books gush about with its rugged and beautiful coastline, and lush green woodlands. Here is our Ring of Kerry route planner to help you plan your own trip. 
And if you want more Irish inspo checkout our Ireland bucket list.
Or if you are wondering if Ireland is worth visiting this is a handy post.
Ring of Kerry route planner – where to start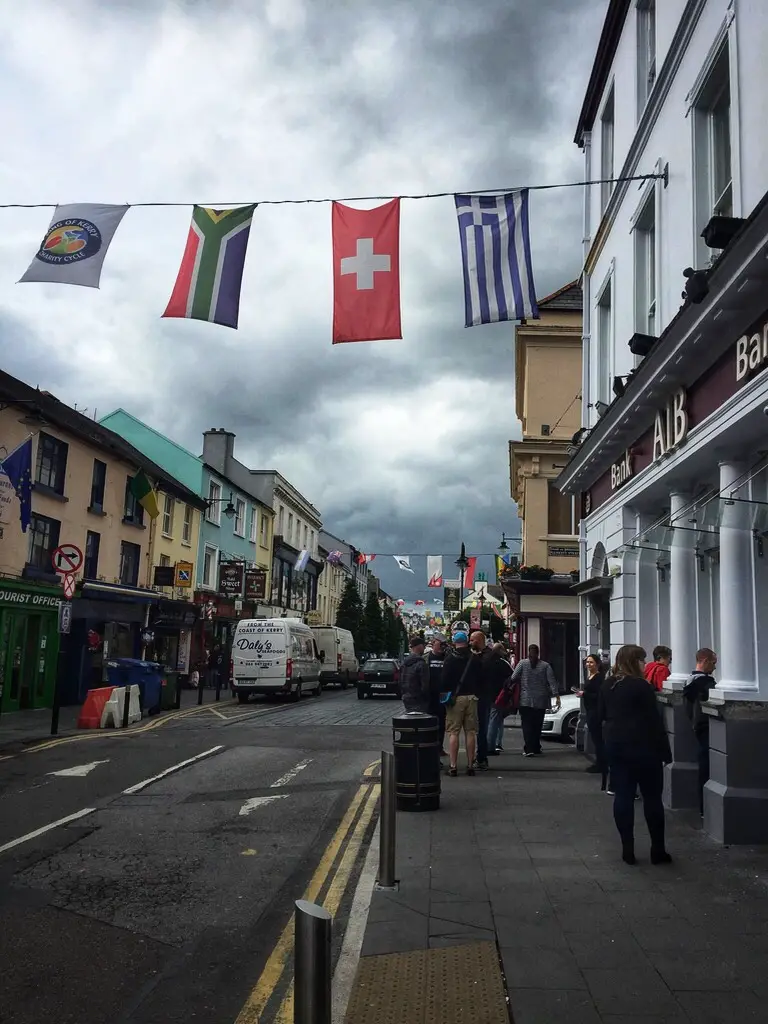 So you might be wondering where to start with your Ring of Kerry itinerary. Most people start their Ring of Kerry route in Killarney. From here you can either book onto a guided tour or hire a car. The latter is probably the better option because you can do things at your own pace. We stayed in Killarney the night before and started our journey from here. This seems to be the most popular option with a lot of tours starting from this point also. Killarney is a vibrant town full of traditional pubs, music, and some fantastic food. It is full of good 'craic' as the Irish say. And before you start speculating, craic in Ireland actually means enjoyment or fun.
Killarney is brimming with tourists especially in the summer months, and it can get a little crowded. It's not all bad news though, because peak tourist season also means peak party season. The pubs are full of life and laughter, and it is a great opportunity for you to catch a trad band, or sample some Irish Whiskey or Guinness. There is such a fun vibe in the town, so we highly recommend staying for a night or 2.
If you do get a chance to enjoy the nightlife make sure you visit some of the more traditional pubs in the town. John M. Reidy's is probably one of the best bars to visit, as it is an institution in these parts. It was built in the 1870's and has literally been everything from a sweet shop and apparently an agricultural supply store. Now though it is a nice little boozer with a fun atmosphere. If you like Whiskey head to Murphy's Bar which has a really good selection.
You will be spoilt for choice when it comes to food as well in Killarney. One of our favourites has to be Bricín Restaurant and Boxty House. They do some really good traditional Irish food, one of the highlights being boxty. What is boxty you might be wondering, well it is an Irish style potato pancake, and honestly it is so good you have to give it a try. What we love about the restaurant apart from the food is the interior. It's decorated with antique lamps, and pictures of ye old times handing from the walls. It's got a really cosy atmosphere, and definitely one of our Ring of Kerry highlights.
For more information on things to do in Killarney you can checkout our post.
Ring of Kerry route planner – how much time do you need
When coming up with your Ring of Kerry route planner you probably want to set aside a full day at least to see the Ring of Kerry. Driving the ring takes about 3-4 hours, but you really are going to want to make stops along the way. So a good 5 or 6 hours is needed.
There are also times you will find yourself stuck behind a tour bus wobbling up a hill so plan some time for this as well. If you want to explore in depth or do some serious hiking then 2 days might be optimal, especially if you are combining your Ring of Kerry itinerary with spending time in Killarney too. There are a lot of really cool attractions located just off the Ring of Kerry so you may want to factor in some time to explore these if you are in the vicinity. I know some people who have ended up spending 3 days on their Ring of Kerry itinerary because they wanted to explore the area in depth.
So in answer to the question, how long do you need to explore the Ring of Kerry, we would say anywhere between 1 day and 3 days.
Ring of Kerry route planner – when to visit
To make the most out of longer days, and nicer weather, you want to plan your Ring of Kerry itinerary around summer time in Ireland. The downside of this though is that it does get incredibly busy with tourists. For this reason, June/July are probably ideal, but do avoid August due to the school holidays. In August the price of hotels goes up and unless you book in advance availability can be limited.
Winter is not ideal at all as the weather can make driving quite dangerous. You are also very limited with your daytime hours. That's not to say you can't do it, but with the weather conditions, risk of flooding, and things like that it may not be hugely enjoyable.
The shoulder months of March, April, September and October are good if you want to avoid the masses but you aren't too bothered about the weather. During these months you might experience a fair bit of rain, but general temperatures are mild enough to allow you to enjoy your Ring of Kerry itinerary, without the swarms of tourists.
Ring of Kerry Itinerary – Where to sleep
As mentioned above one of the best places to sleep as part of your Ring of Kerry itinerary is Killarney. There is a lot of accommodation here, along with restaurants, and pubs. The city centre is the best if you are wanting to enjoy the nightlife in particular. The Killarney Park Hotel is where we stayed during our time exploring the Ring of Kerry, and we do recommend it. There is an onsite restaurant and bar, and the handy bit is that there is parking, so if you have rented a car this is perfect. It's a very short walk into the town and you and you sort of get the best of both worlds, in terms of quiet surroundings, but also being close to the action.
Another top recommendation is the Killarney Towers Hotel and Leisure Centre. There is public parking across from the hotel, but you do need to pay for it so if you are renting a car it is still possible to park nearby.
If you are wanting to stay along the Ring of Kerry route Kenmare might be your best bet. The Park Hotel Kenmare is a hotel and spa that is popular among travellers. It is a very elegant hotel, dating back to 1897. There is ample parking and an indoor pool too.
Another recommendation for places to stay along the Ring of Kerry is Tralee. This is where we ended up spending a night after we had completed our Ring of Kerry route. Here we stayed at the Rose Hotel. It's a 4 star accommodation that is close to Tralee town and has an onsite spa.
Other accommodation options in Tralee include the super quirky Ashe Hotel, or the very regal Ballyseede hotel. Tralee is another place that has lots of accommodation options as well as food and drink.
Ring of Kerry itinerary
Here is our Ring of Kerry itinerary with suggested stops along the way. We have also included our Ring of Kerry Highlights to help you plan your own visit.
Ring of Kerry Route planner – First stop Killarney National Park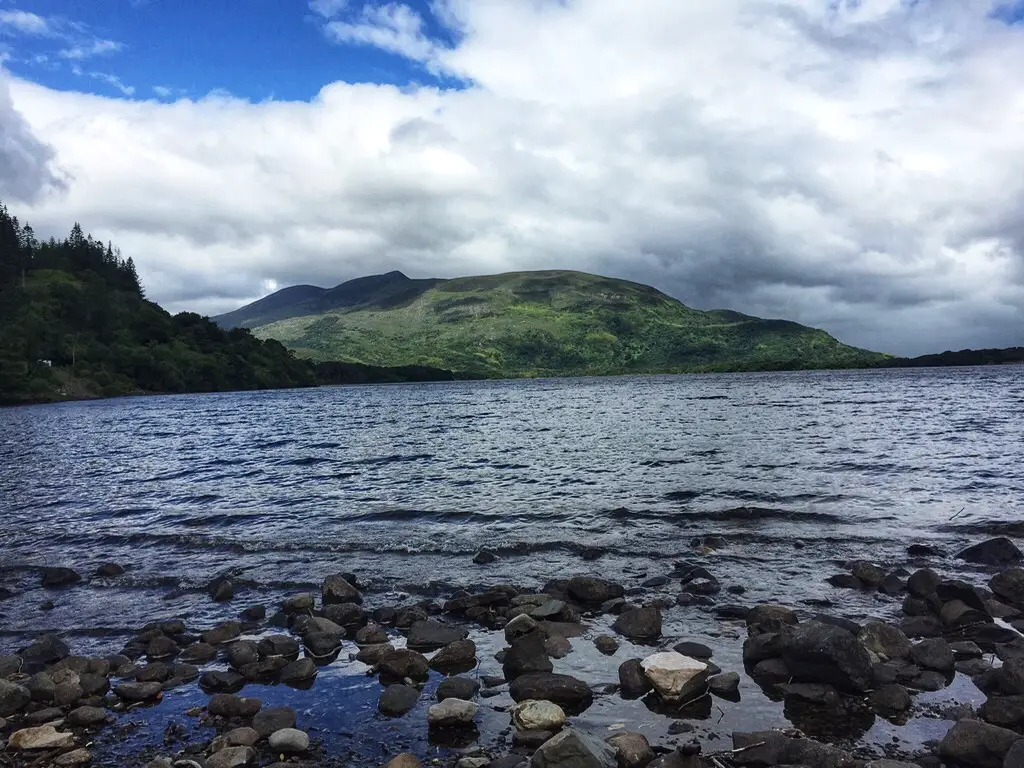 Whilst technically not in the Ring of Kerry if you start your journey in Killarney you are going to drive through here. There are so many places to pull over and explore but these are some of our highlights.
Torc Waterfall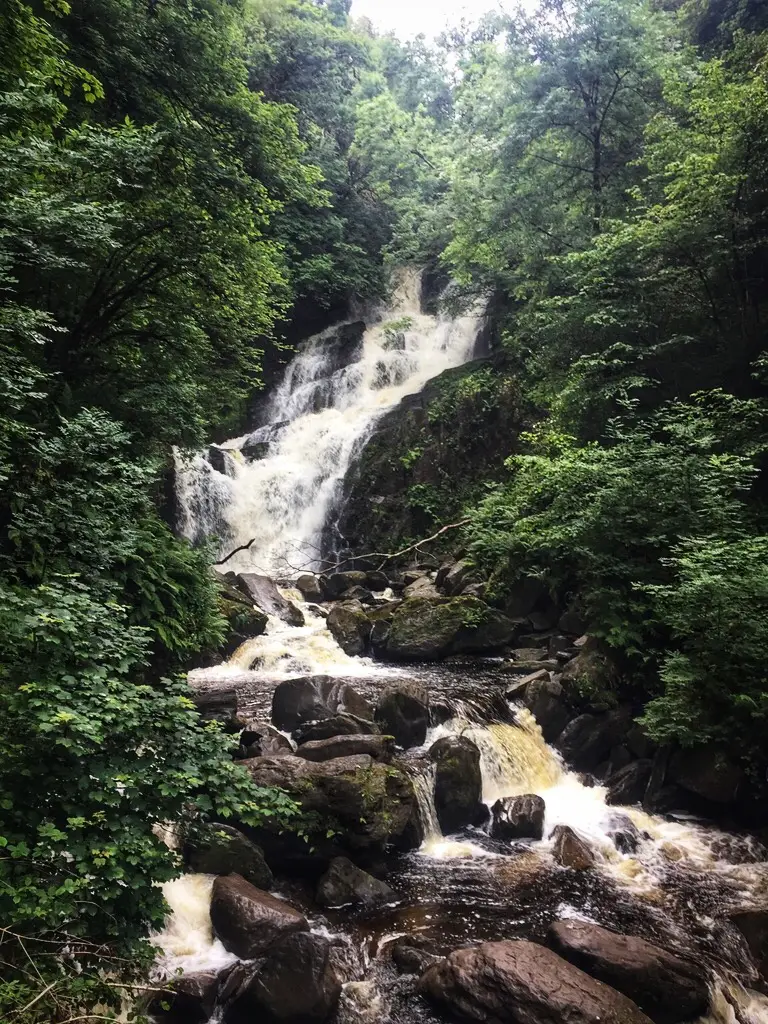 A 70 ft waterfall popular with tourists. It takes about 5 minutes or so to reach the waterfall from the road and you do so in some beautiful woodland. A lot of tour buses do tend to stop here, but my suggestion is to be patient as they don't stay for long, and once they leave it is much quieter around the waterfall. 
Muckross House and Gardens
Close to Torc waterfall is the beautiful Muckross House. This is a definite highlight, where you can explore the beautiful house, which is a Victorian era mansion dating back to 19th century. The real highlight though are the gardens. They are luscious with a beautiful lake that makes it feel so magical.
Ladies View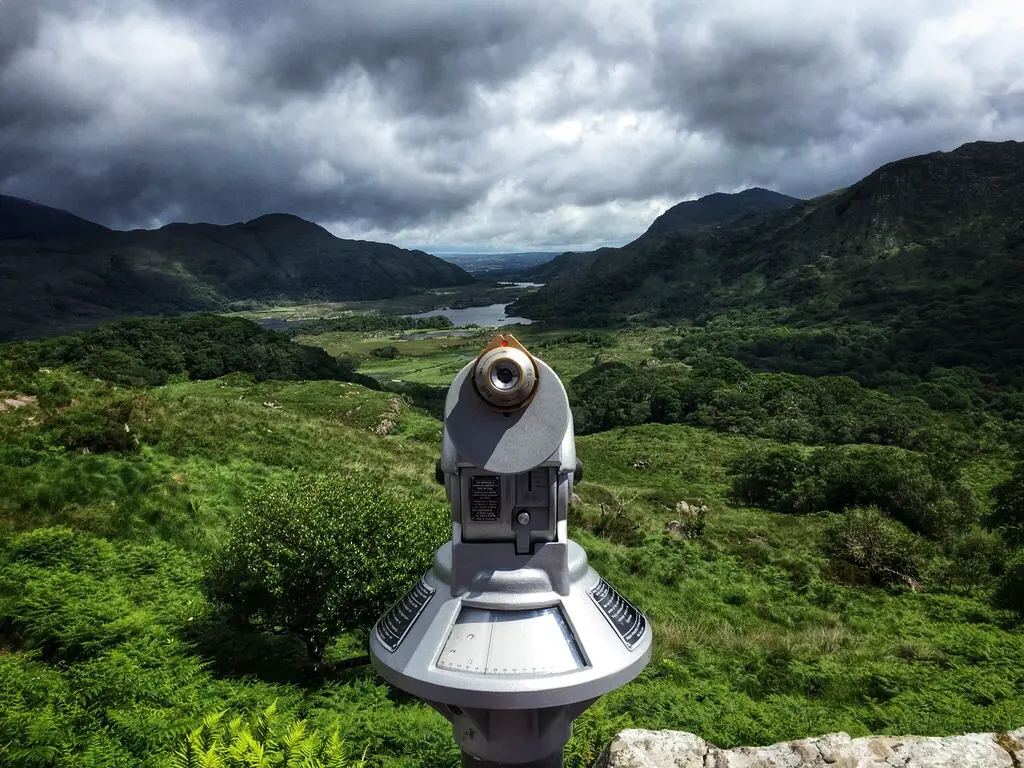 Another popular tourist attraction is Ladies View. Here you get to enjoy some sweeping views of the mountains and lakes that make up Killarney National Park. Plus, if you are feeling peckish or nature calls there is a very conveniently located coffee shop here. See if you can spot the Leprechaun crossing sign for the ultimate tourist shot.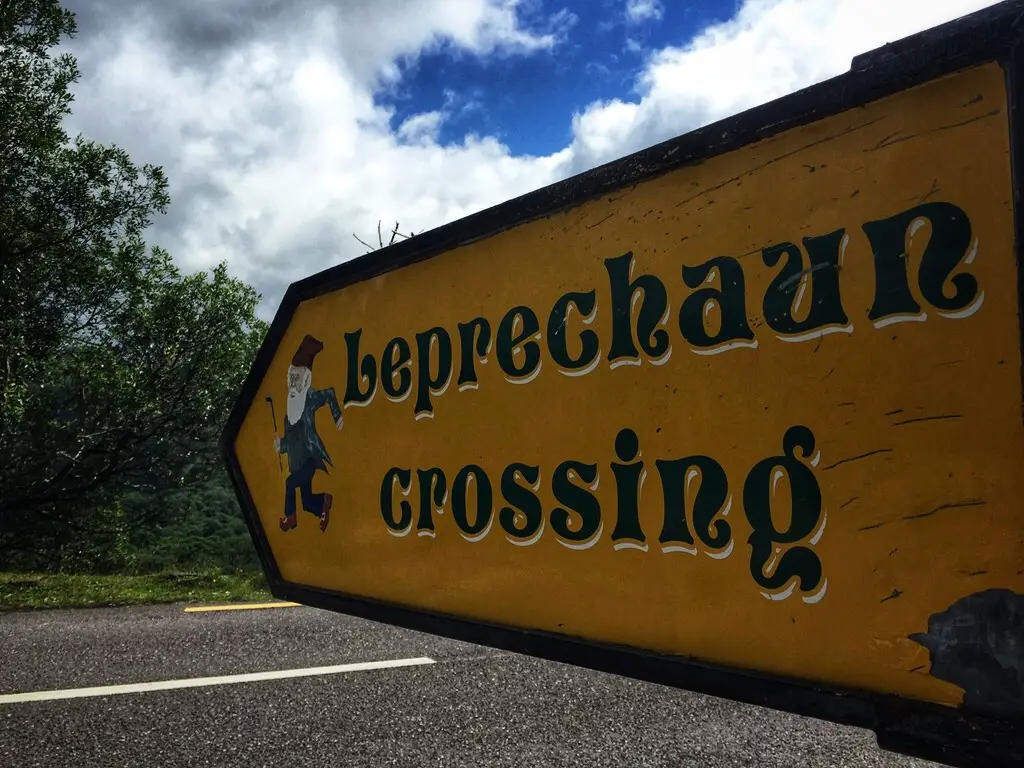 Gap of Dunloe and Killarney Lakes Cruise
This is another fantastic thing to do in Killarney National Park. The Lakes of Killarney are honestly incredible so a boat tour is an absolute must. You can purchase a day ticket online in advance.
On this tour you can enjoy the Lakes of Killarney on a boat tour. You then get around 2.5 hours to walk through Gap of Dunloe, which is a Ring of Kerry highlight.
If you are doing the Ring of Kerry route yourself, and you are driving, do make sure you plan some time to hike around Gap of Dunloe, nestled between two of Ireland's highest peaks. You also need to visit Wishing Bridge, if as legend has it you want all your dreams to come true.
Ring of KerryRoute Planner-  stops along the way
Kenmare
Officially the start of the Ring is when you reach Kenmare. There are quite a few hotels and restaurants here, but other than that it is a small but scenic town. It's a good place to stop for a coffee break before carrying on your Ring of Kerry drive. There is quite a bit of accommodation here too, so if you are doing your Ring of Kerry itinerary over a few days this is a good place to stop overnight.
Once you leave the town driving on the roads is amazing especially as you try to navigate your way through stone tunnels. Just watch out for oncoming traffic!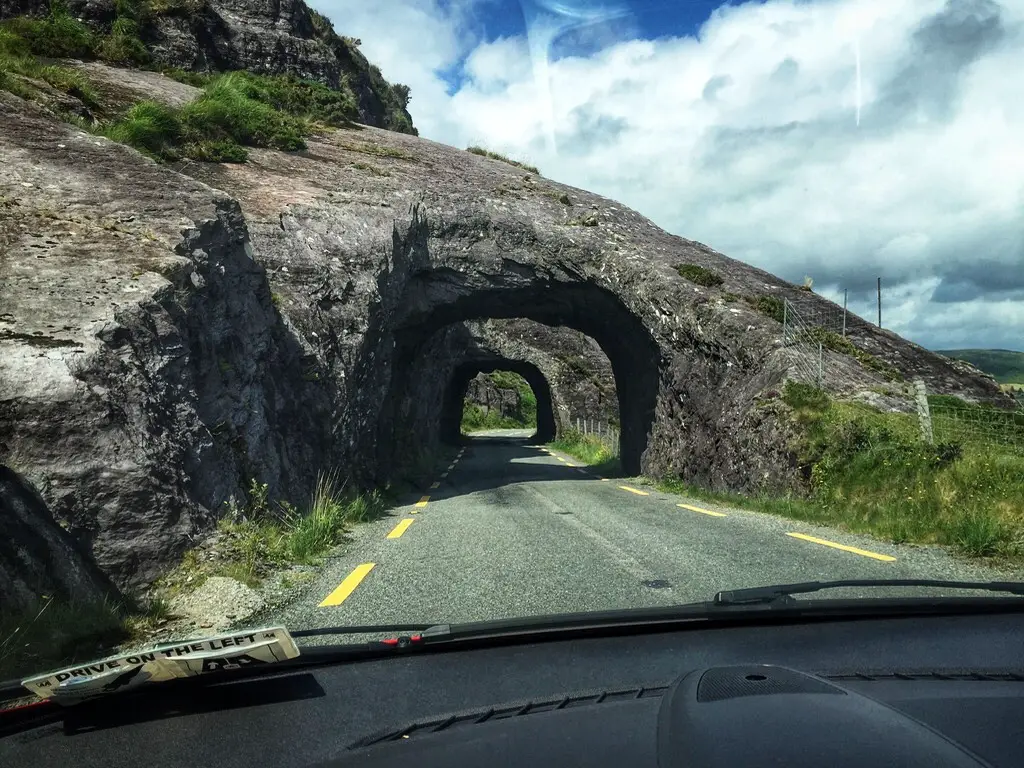 Caherdaniel
As you continue driving you will reach Caherdaniel. For us this was the highlight of the drive. You get to see some amazing beach views with beautifully blue water. You could briefly be mistaken for thinking you were somewhere off the Mediterranean. That is of course until the Irish weather kicks in. Caherdaniel is beautiful and for us one of the Ring of Kerry highlights that you have to see.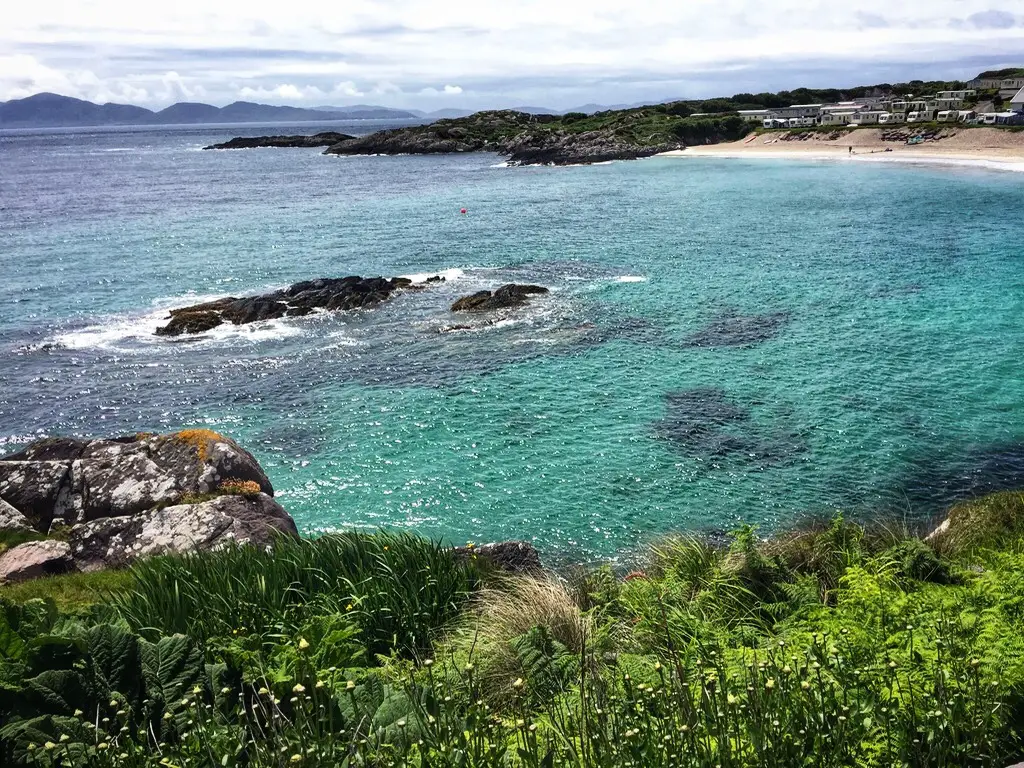 We stopped for lunch at Caherdaniel and discovered O'Carrols Cove beach bar. They serve some amazing home cooked meals as well as some amazing soup and soda bread and fresh seafood.
Waterville
Our next stop was Waterville, a very quaint little town with so much greenery. From this point on your Ring of Kerry route everything is really green. I started to understand why they call this place the Emerald Isle.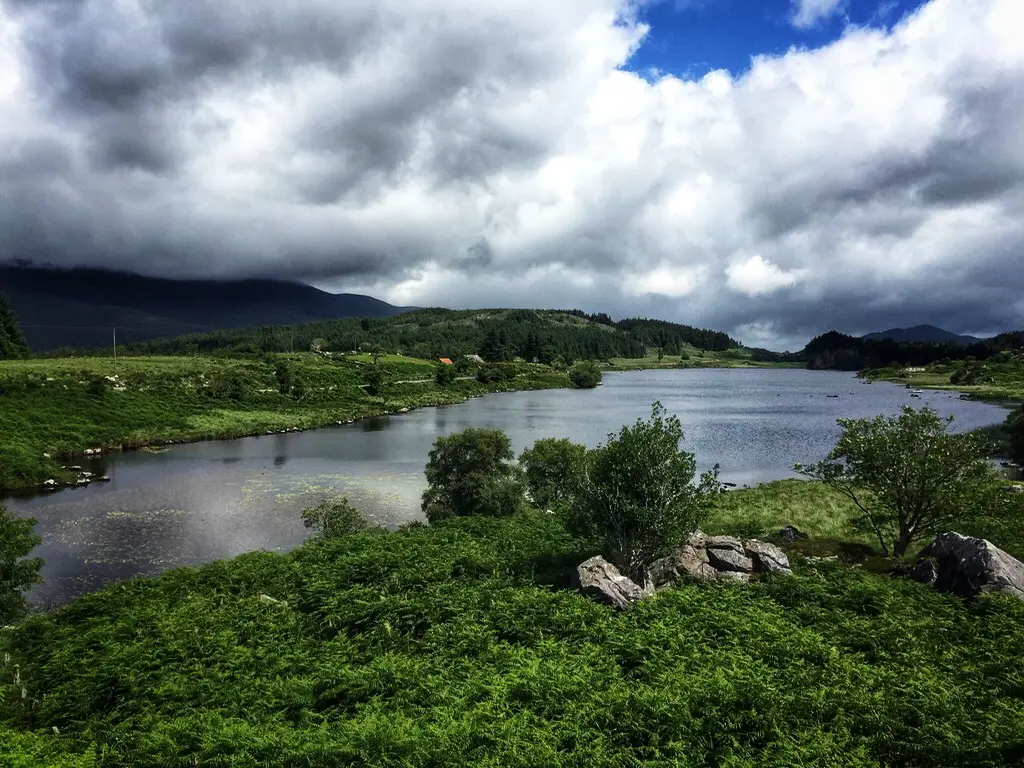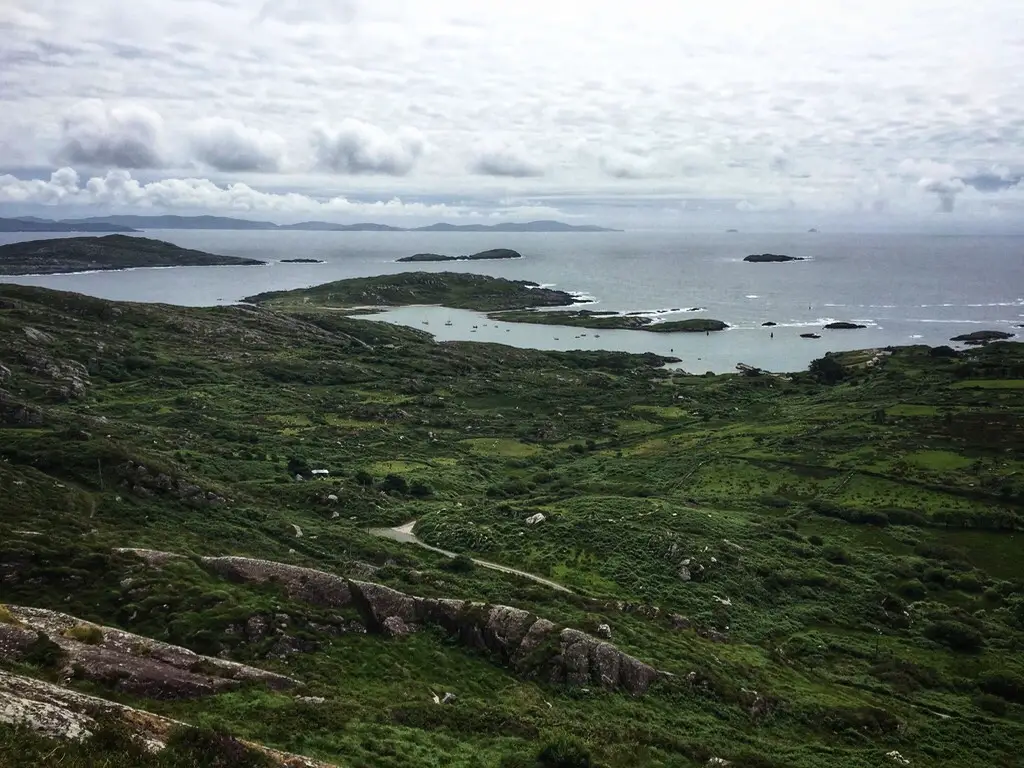 Portmagee
Portmagee is definitely a Ring of Kerry highlight as it is a charming town with water views and traditional pubs. But it is also the gateway to the Skellig Islands.
Skellig Islands
So a trip to the Skellig Islands will involve a significant detour on your Ring of Kerry route, but is definitely worth it. The dramatic coastline and remoteness of the islands make them perfect to explore.
We eventually left the Ring at Killorglin and headed north to Tralee, but you can continue east back to Killarney if you wish.
Ring of Kerry route planner – tips 
Have an idea of what you want to see but be prepared to make many ad hoc stops
Fill up the petrol in your car before you make the journey as petrol can be more expensive in different locations
Bring water and a good jacket for when you go out on walks
Wear appropriate footwear, it gets slippery and mucky if you are spending time hiking
Book accommodation in advance especially during peak seasons, this is the ensure a cheaper rate, and to make sure you don't miss out completely
Tour buses tend to do the Ring of Kerry in an anti-clockwise direction, so if you want to avoid getting stuck behind a bus (trust us it is painful) then think about travelling clockwise.
Ring of Kerry itinerary – getting there
One thing to think about when planning your Ring of Kerry itinerary is of course how you are going to get there. With that in mind it is important to know where the main airports are. If you are flying in from Europe you will have more airport options for Ireland, compared to if you are flying in from further afield. We will go through each of the airport options in detail below. Also, as Killarney is the biggest town near the Ring of Kerry, and because there are many tours you can book from here, we will be detailing how to get from each airport to Killarney.  Your easiest way to get from each airport is to rent a car and drive, however if you are relying on public transport there are some options but these do involve a few changes, so do keep that in mind.
Kerry Airport
Unsurprisingly Kerry airport is going to be your closest airport when doing the Ring of Kerry. With that in mind though it is only a small airport with flights from the UK and Germany being the most common. Other routes are being developed but despite this, you may not be able to get a flight to Kerry airport. If you are lucky enough to fly into Kerry Airport though, it's only a 20 minute drive into Killarney from here.
Cork Airport
The majority of flights that fly into Cork are European carriers, but even so it is one of the busiest airports in the Republic of Ireland, after Dublin and Shannon. To get from the airport to Killarney you are looking at around a 1.5 hour drive, which isn't too bad all things considered. If you are relying on public transport to get to Killarney you will firstly need to get a bus to Cork City centre, and then you can change to a train or bus to Killarney.
Shannon Airport
If you are flying in from the US in particular, then Shannon Airport is a good option. Shannon Airport is about a 2 hour drive to Killarney. You can rent a car from the airport which is probably the easiest way to get to Killarney. Otherwise there is a bus you can get but this does involve changes in Cork or Limerick.
Dublin Airport
A lot of International travellers will come in through Dublin Airport. It also has a lot of European flights from a lot of destinations, so chances are your Ring of Kerry Route may well be starting in Dublin. The drive time from Dublin to Killarney does take about 4 hours on a good day. But luckily we do have an Ireland road trip guide that will give you suggestions for things to see along the way if you have the time.
If you are relying on public transport there are a few options from Dublin Airport. All of which will involve you having to make your way into the city centre. From here you can get a train from Dublin Heuston which does require a change in Mallow, or you can get a bus but we don't recommend this as it involves quite a few changes.
Knock Airport
Knock airport is pretty small, however they have regular flights from the UK and some European destinations. We wouldn't recommend flying into Knock if you are just planning on the Ring of Kerry. The main reason is because it is quite a distance. It takes around 3.5 hours to get from Knock airport to Killarney if you are driving. You can rent a car at the airport though which makes it a bit easier. Public transport isn't really an option here as it would involve a lot of changes, and is something in the region of 6 hours looking on Google.
Ring of Kerry Itinerary -car rental tips
If you are driving Ring of Kerry you will of course need a car. Cars can be rented from all the airports mentioned on the list above. Here are some tips for renting a car and driving around Ireland.
 The majority of cars in Ireland are manual (or stick as it is referred to in the US), so if you want an automatic you should book this in advance.
Get full insurance, because you never know, anything could happen.
 If you are driving in both Northern Ireland and the Republic then keep in mind that Northern Ireland uses miles and the Republic uses kilometres.
 Know what kind of petrol your car takes. It is usually either Diesel or Unleaded. Put the wrong one in and you will have major issues.
 If you are planning on returning your car at a different location to where you picked it up, then there will be a fee for doing so. It is not so bad if you are renting a car for a long period of time, but more noticeable if you only have the car for a few days.
When choosing a car in Ireland, bigger isn't always better. Some of the roads can be incredibly narrow and having a smaller car is a lot better for this.
 If you get stuck behind a tractor, only overtake if it is safe to do so. It is pretty standard to have to drive slowly when there is a tractor in front of you. The reason I mention this as a point is because I had never been stuck behind a tractor in my life before driving in Ireland so it was a novelty and a nuisance all at once.
 If you are following Google Maps it will often give you what it perceives as the quickest route. This might include back roads and narrow lanes. Sometimes it is better to ignore the map and get onto a main road instead if it is nearby. That being said the back roads are some of the most beautiful parts of Ireland and if you are comfortable driving on these, then go for it.
Trying to condense it down? What are the Ring of Kerry Highlights
Killarney National Park. Ok so I know technically it isn't in the Ring of Kerry but it is really worth planning a few stops along here like Ladies View, and Torc Waterfall at least.
Kenmare. Definitely a must if you want to explore a traditional Irish town as part of your Ring of Kerry Route.
Killorglin especially in August where a mountain goat is carefully selected and crowned the King of Ireland. The weekend is then spent celebrating the goat in all its glory.
Ross Castle. Great if you want to add a castle to your Ring of Kerry itinerary. It's on the banks of the Lough Leane and the scenery is beautiful.
Portmagee and the Skellig Islands are another must for views out of this world.
Wild Atlantic Way – A small portion of the Wild Atlantic Way covers the Ring of Kerry, so do make some time to explore the beaches that the country is famous for.
Ring of Kerry highlights-  packing list
For your Ring of Kerry itinerary we recommend making sure you pack the following items.
Waterproof coat – even in the summer months the weather in Ireland can be a bit unpredictable so make sure that you can still enjoy the outdoors even if it rains.
Hiking boots – You will want to do a lot of walking as part of your Ring of Kerry itinerary so make sure that you have the proper footwear. It does get mucky with all the rain so this is vital.
Layers – The weather along the Ring of Kerry can be quite intense, especially with wind and rain. For that reason, make sure that you layer up to keep yourself warm.
Swimsuit – If you get lucky with the weather you should be prepared in case you want to take a dip in the ocean.
How much money do I need for my Ring of Kerry road trip?
Before you start planning your Ring of Kerry itinerary you might be wondering how much it will cost. It's difficult to give an accurate indication as this depends on a lot of factors such as the time of year you visit, and how much you plan to see and do. What I will say is make sure you are budgeting for things like:
Car Rentals: €100 + per day on average (depending on car type, what insurance you want to purchase, and any extras). Car rentals can be expensive in Ireland, and there are often hidden costs such as surcharges for returning the car at a different location from where you rented it. Always check your fine print on any rental contract.
Petrol: €100 to fill the tank (this will vary depending on the type of car) – also keep in mind that petrol prices right now are pretty high! It is wise to rent a smaller more economical car for your Ring of Kerry drive.
Accommodation: A minimum of €100 per night for something mid-range (depending on location, time of year, and amenities)
Attractions: €20 per person per day although this is probably on the high side
Food & Drink: €60 per person per day for standard pub style meals and a few drinks
Overall we would recommend budgeting about €100-€150 per person per day. Costs can be brought down especially if you opt for cheaper accommodation and meals.
Ring of Kerry highlights through organised tours
If you don't want to drive the Ring of Kerry, then a viable alternative is to do an organised tour.
If you are staying in Dublin then you have the option to do a full day tour that will take you to all of the Ring of Kerry highlights. You are looking at a very long day, but it is worth it if you don't want to hassle of renting a car and driving yourself.
You also have the option to book from Cork, which is closer than Dublin.
But if you do find yourself in Killarney then this is one of the best tours to book yourself on, especially if you want to do it in advance.
Organised tours vs Car rental – which one is better?
If you are wondering if you should do an organised tour of the Ring of Kerry or rent your own car, we would recommend that you rent a car. That way you can explore all the attractions at your own pace, which we do recommend because there is so much beauty to explore in Kerry. And if you want to do some hikes, or spend the night in the area then driving will make this so much easier.
That being said, there are some positives in taking an organised tour. For starters it takes the stress of driving away from you. And you get to listen to commentary telling you all about the history of what you are about to see.
Ring of Kerry Route planner – recap
Driving around the Ring of Kerry and the Killarney National Park were real highlights for us. This is where Ireland really shows off its natural beauty. It is something not to be missed and was definitely one of the most beautiful drives we took. This also forms part of the Wild Atlantic Way which is another must do drive in Ireland.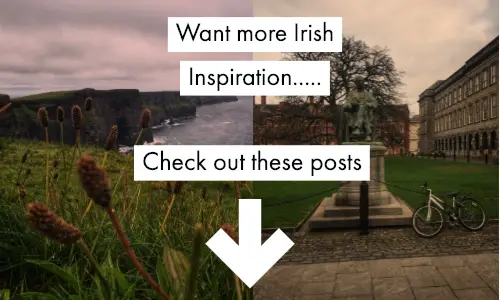 Road trips
Destinations