When you visit the Veneto chances are you are there to visit its main attraction, Venice. But there are some smaller lesser known Islands near Venice, that you should also visit including, Murano, Burano, Mazzorbo, and The Lido. Follow us as we guide you through the lesser known but equally beautiful Islands around Venice.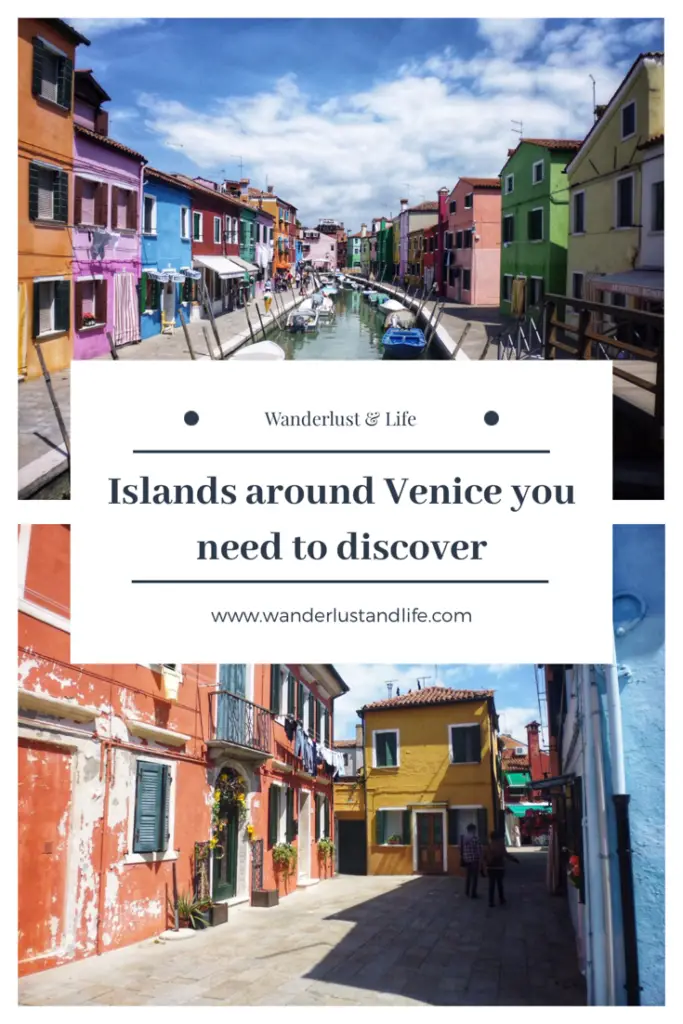 1. Murano
Famed for its glass blowing artistry, Murano is like a smaller version of Venice. It is a great place to explore and get lost in the back streets much like Venice. Most people who visit do so to check out the glass blowing. You can attend a demonstration and get the opportunity to purchase some of the products.
2. Burano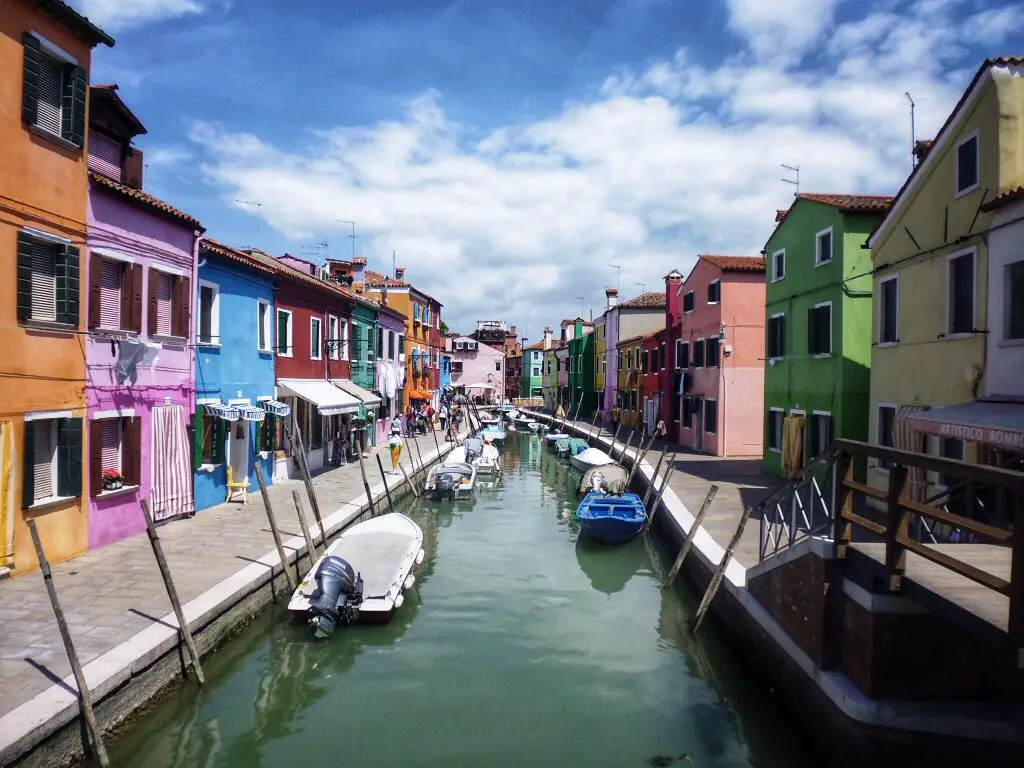 This has to be our favourite and is certainly the most colourful Island near Venice. It takes about 50 minutes on a ferry from Venice, but is worth the ride. Burano is a visual treat, filled with colourful houses, cute cafes and so many cats! The Island has a population of around 2800 and is also known for its lace. You may think the colours on the houses are chosen at random, but there is a system based on the age of its development. If you want to paint your house you actually need to put in a request to the government who will let you know what colour is permitted. Burano is a must and is such a great place to walk around and soak in the atmosphere.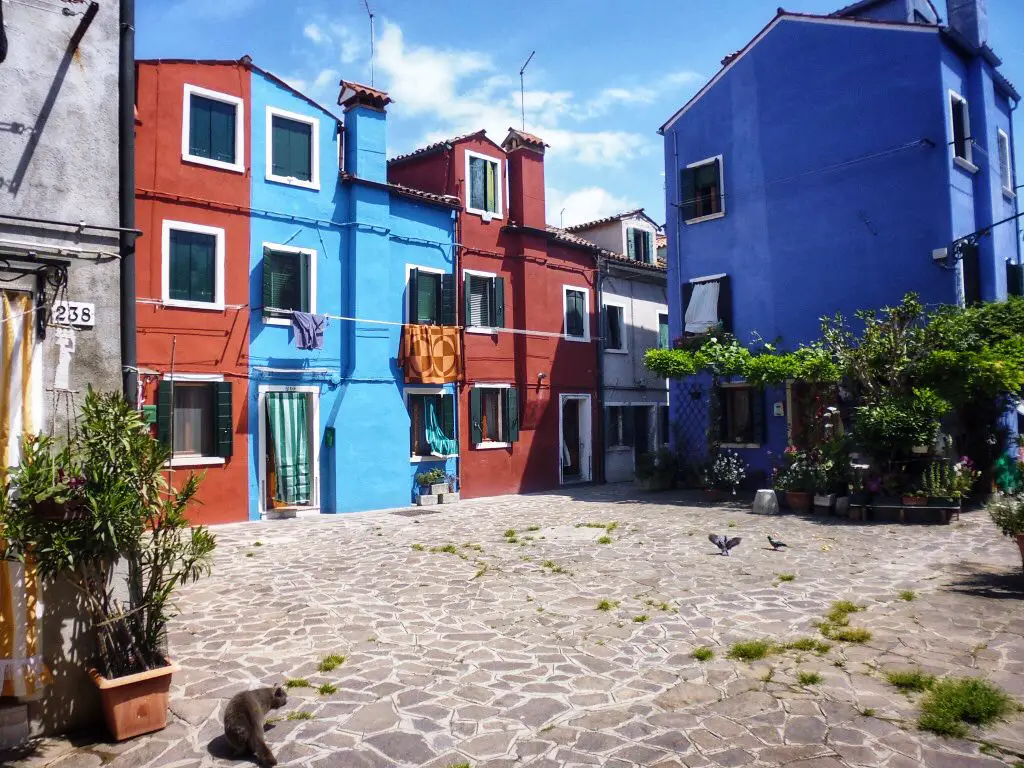 3. Mazzorbo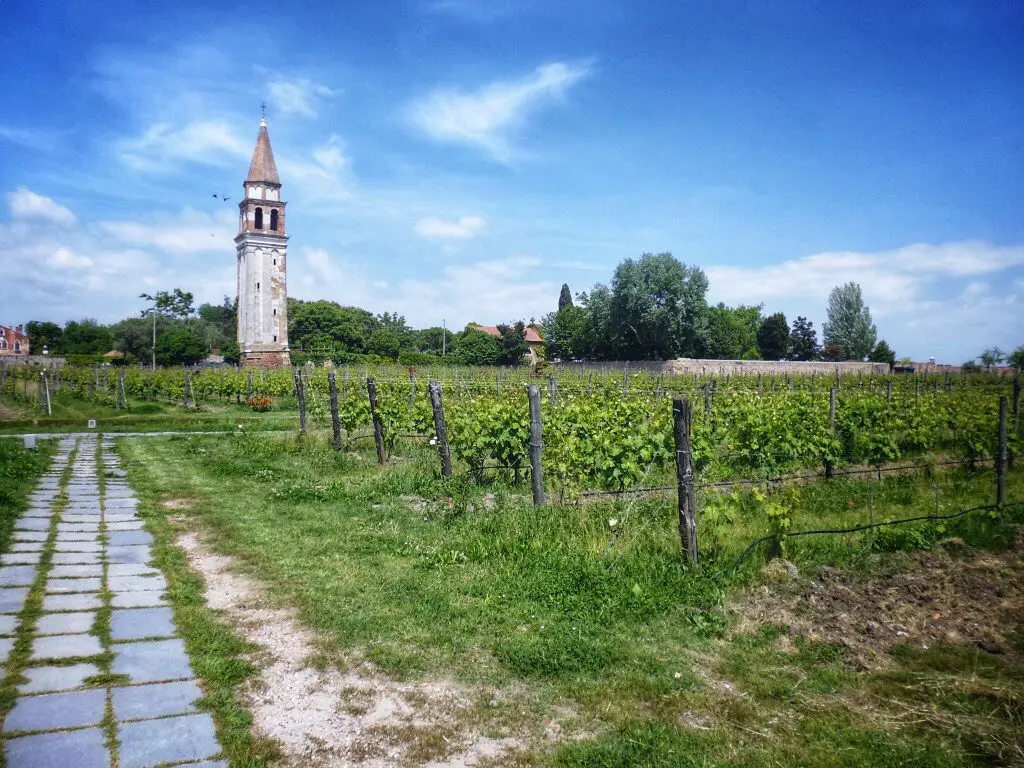 From Burano you can cross a bridge to Mazzorbo. It is quieter version of Burano with an amazing vineyard that you can explore. The vineyard has managed to contend with the rising salt water  and developed a wine with entirely unique characteristics. It is a lovely treat sitting out looking at the vineyards sipping Prosecco. Admittedly the Prosecco is a little pricey here, but is a nice treat after exploring the colourful houses of Burano.
4. Lido di Venezia
The Lido makes up part of the Southern Islands of the Veneto. It has a seaside holiday feel with beaches, sun loungers, as well as shops selling ice cream. The beaches are located on the seaward side of the Island. It is the perfect place for toe-dipping and even swimming in the summer months. It's not as busy in the off season, but we managed to enjoy our day eating ice cream, and people watching by the sea. We also managed to get sunburnt after dipping our toes in the ocean so sunscreen is a must here.
Need some more European inspiration then check out these articles:
Why you must visit the Aran Islands
5 incredible sights you must see in Pompeii