If you are on the hunt for the most Instagrammable places in Dublin then we have you covered. The Irish capital is filled with enviable photo opportunities. If you are a fan of magical libraries, brightly coloured pubs, ancient castles, and picture perfect parks, then Dublin is the place for you. In this guide we help you find the best photo spots in Dublin, as well as a map to help you find each one.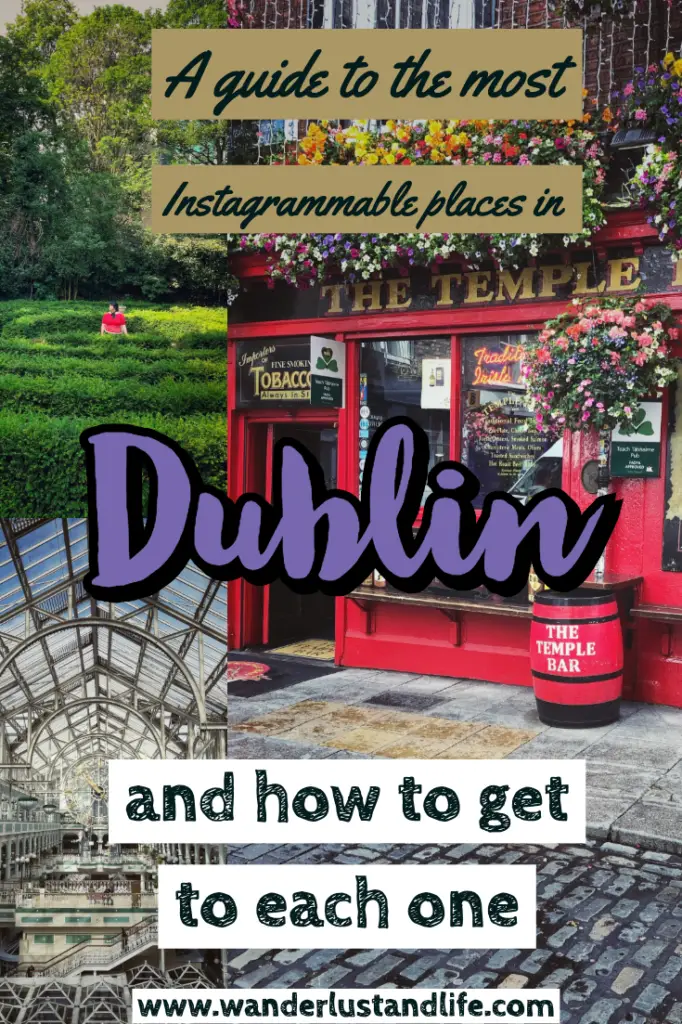 Instagram worthy places in Dublin
Old Library, Trinity College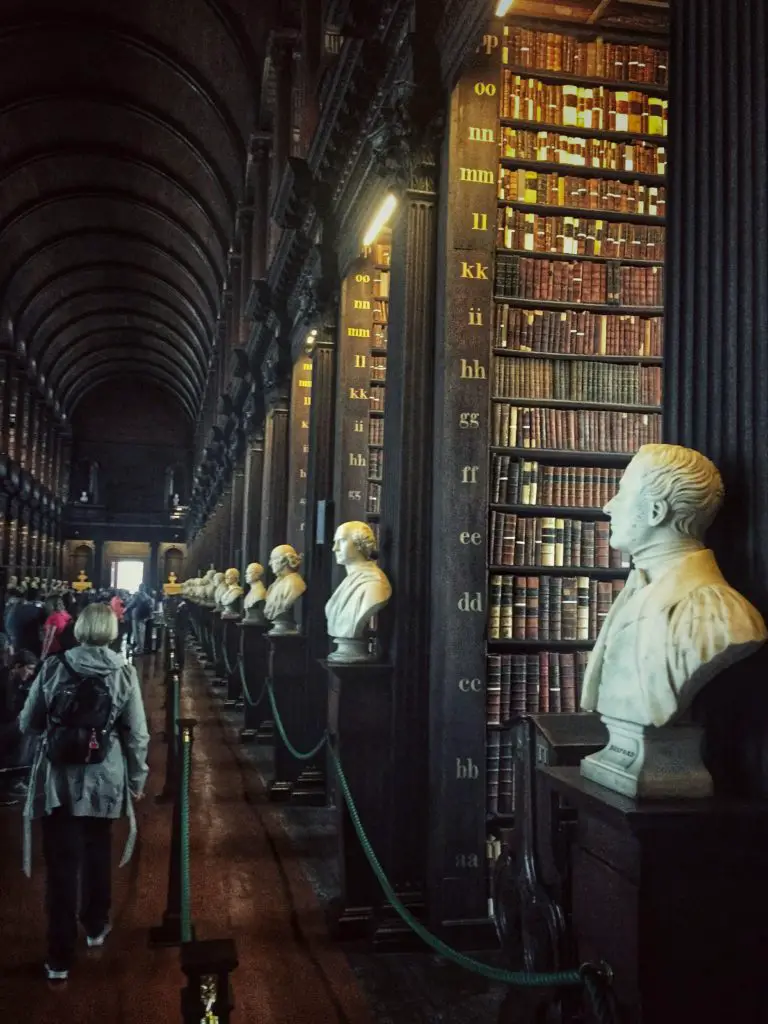 When looking for Instagrammable places in Dublin, the Old Library at Trinity College is the best place to start. Not only is it home to the Book of Kells, a 9th Century manuscript that contains the four gospels, but it is also home to one of the most incredible libraries we have ever seen.
The Long Room, is probably one of the most photographed though with its dark oak walls, and two levels of floor to ceiling bookcases. As with all beautiful tourist attractions it is fair to say that it gets incredibly busy here. If you want to get those Instagram worthy shots with as few people as possible then you do need to get in early.
Prices to visit the library vary, but if you book online and arrive early you are looking at paying around €11 per person.
How to get here
Trinity College is located in the centre of Dublin near all the main attractions like the Irish Whiskey Museum and Temple Bar. For more detailed directions we recommend having a look at the Trinity College website.
Trinity College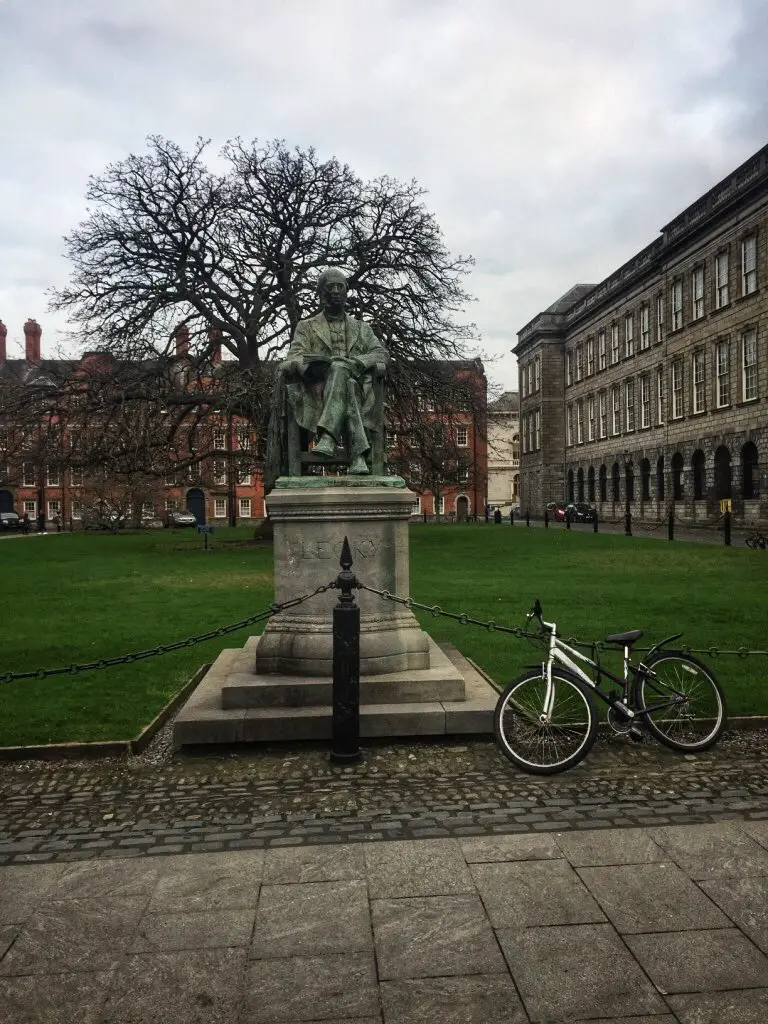 Whilst you are making your way to the Old Library, you will of course pass through the grounds of Trinity College. This is another great photo spot in Dublin. Trinity is the oldest college in Ireland and was founded in 1592. The architecture is pretty amazing here, and you can get some great pictures with the college green in the foreground . It gets pretty overwhelmed with tourists, so visiting early in the morning is best particularly if you want to take some cool photos.
How to get here
As mentioned above Trinity College is centrally located. You can check the link above for more information on how to get here.
Temple Bar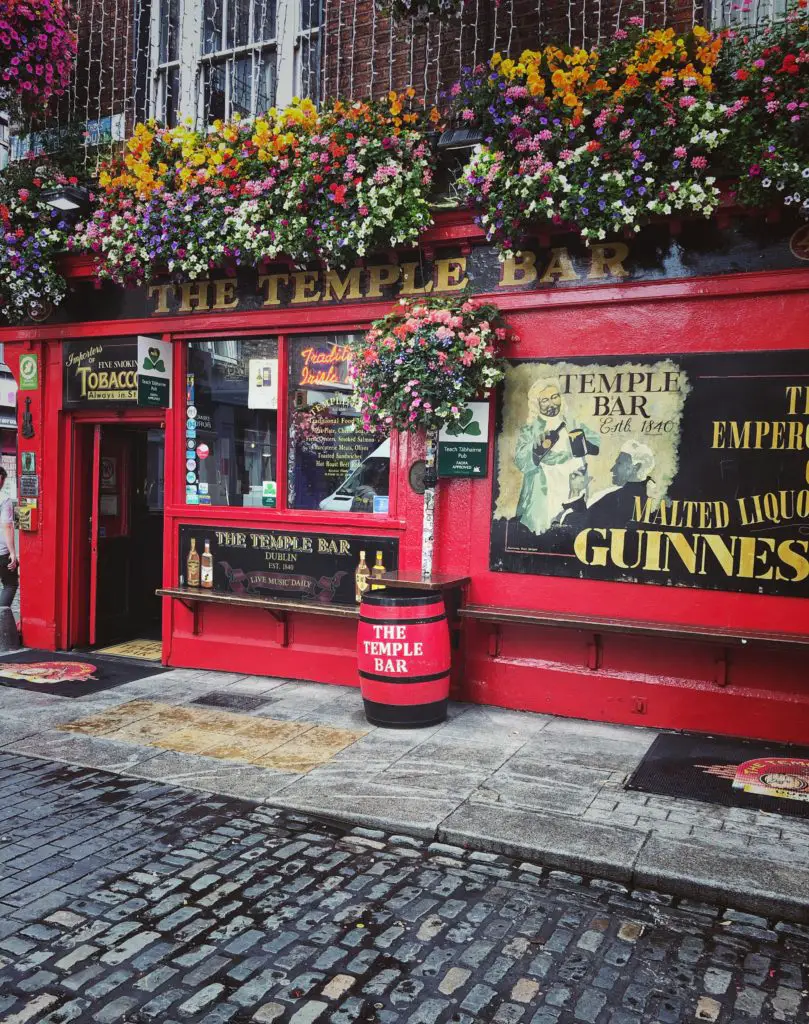 One of our favourite parts of Dublin has to be Temple Bar. Ok so it is really touristy, but it is also filled with cobbled streets, and brightly coloured pubs. One of the most famous and most photogenic pubs has to be the iconic Temple Bar. Its bright red exterior is hard to miss, making it one of the best spots in Dublin for photographs.
How to get here
The Temple Bar is located centrally and not far from the River Liffey and Ha'penny Bridge.
The pubs of Dublin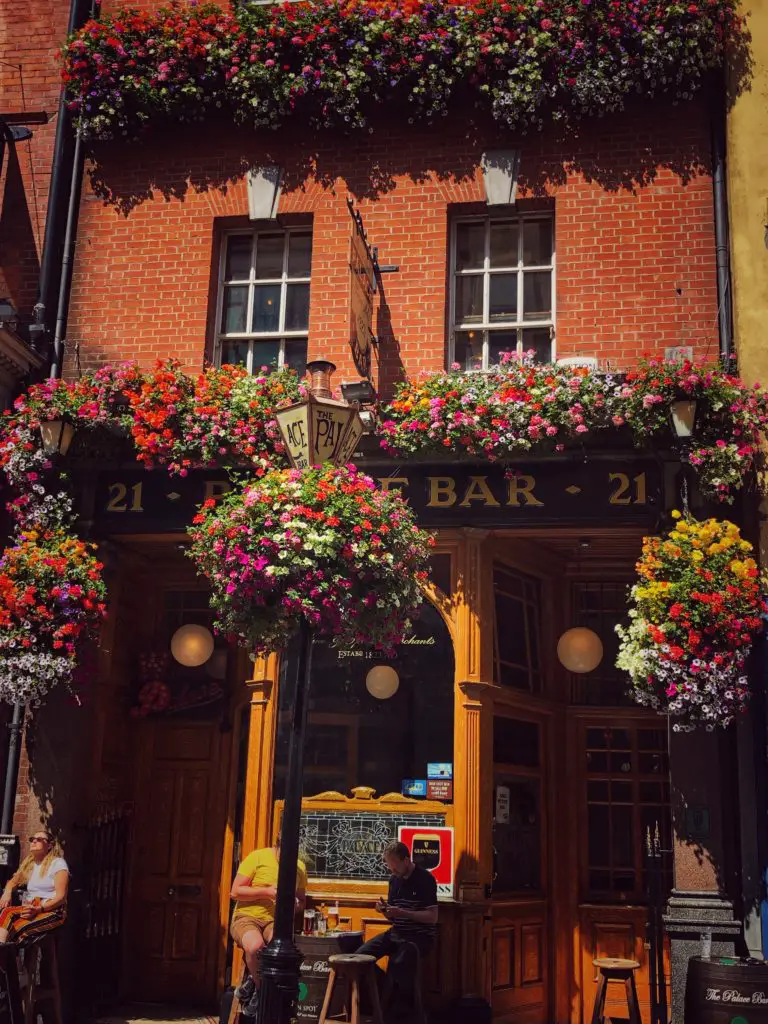 Whilst we are on the subject of pubs, Dublin has so many that are photogenic, particularly in spring/summer when they are decorated in colourful flower arrangements.
How to get here
Just walk! If you walk around the city centre you will come across so many pubs just waiting to be photographed (and drunk in!).
46 Fitzwilliam Square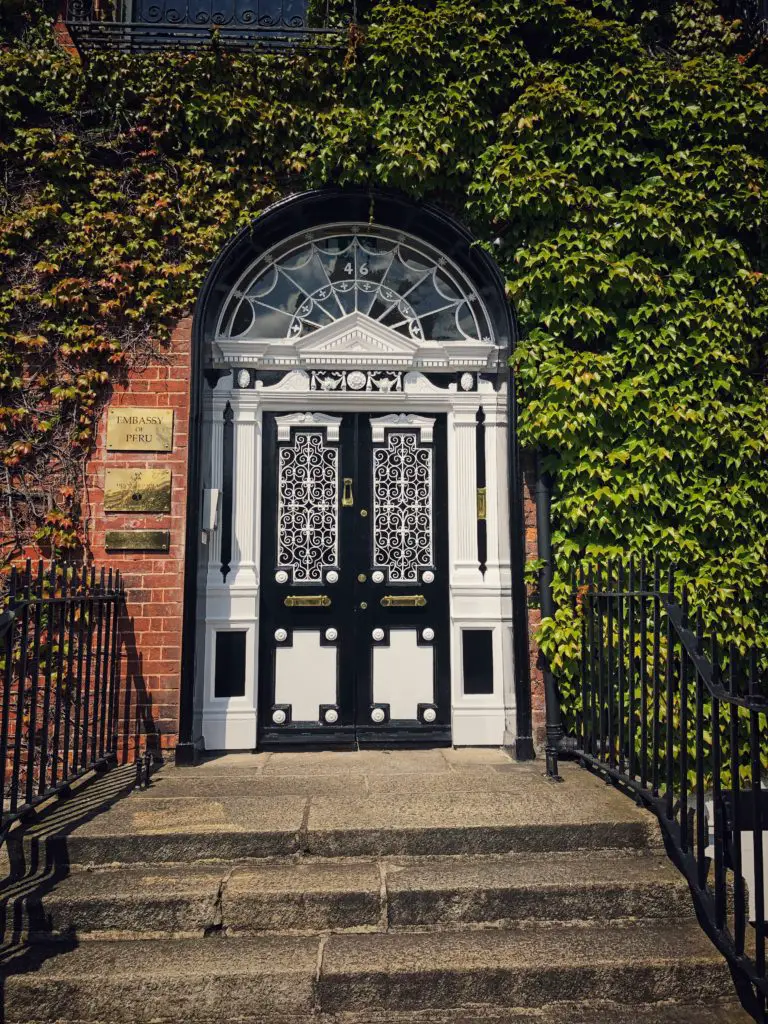 So apparently this is Dublin's most photographed door, and you will notice its image in postcard shops around the city. The best time of year to photograph the door has to be Autumn and you can get a great shot of the amber leaves on the vines that climb the walls around the doorway.
If you have the chance, take a wander around Fitzwilliam Square as this is a Georgian Garden Square and definitely worth a visit for those famous Dublin door photos. The Georgian doors of Dublin are really cool, and you will find pictures of them plastered all over Instagram.
How to get here
So we ended up walking from St Stephen's Green and it is about a 10 minute walk from here. It is actually a nice walk and you get to enjoy the less touristy parts of Dublin too.
St Patrick's Cathedral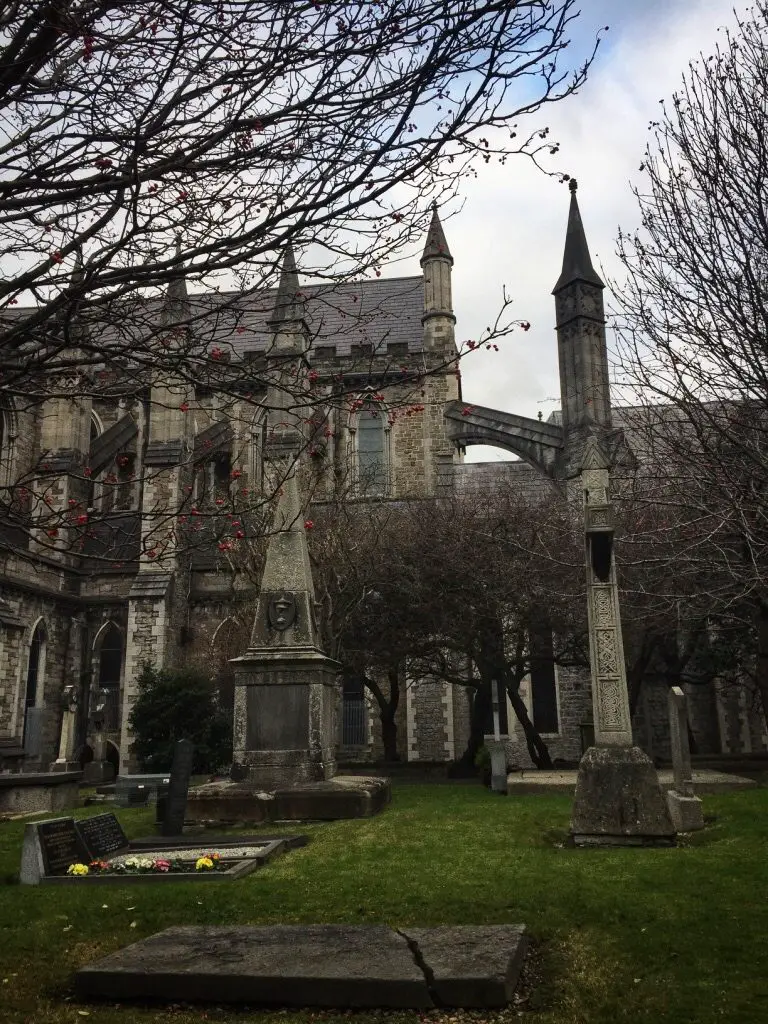 Another Instagram favourite in Dublin has to be St Patrick's Cathedral. Built in 1220 it is by far one of the best places to take photos in Dublin. For starters the architecture is impressive, and there are some beautiful gardens surrounding the cathedral which are worth exploring and a photographing.
How to get here
The nearest attractions to St Patrick's Cathedral are Dublin Castle, and St Stephen's Green. So we do recommend walking here. There are also several buses that stop near the Cathedral which you can see in the map below.
The Ha'penny Bridge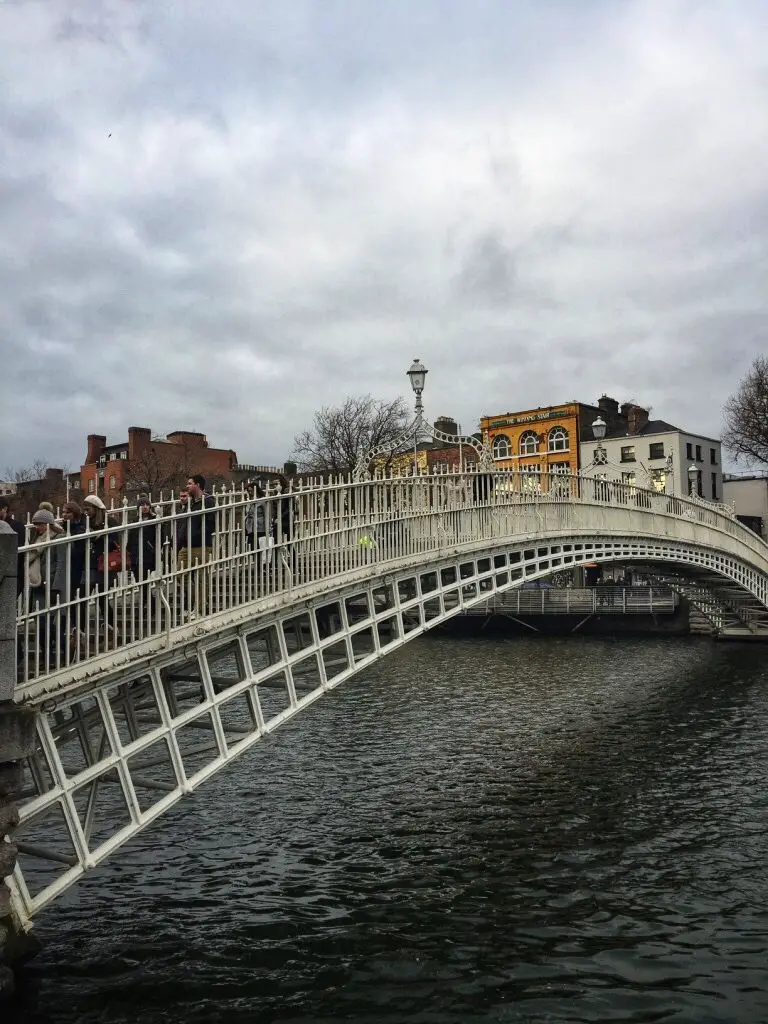 This cast iron bridge, has been helping pedestrians cross the Liffey since its construction in 1816. It is at its best in the evening when it is lit up and you can take a romantic stroll across it.
How to get here
The Ha'penny Bridge crosses the River Liffey and connects you to Temple Bar from O'Connell Street.
St. Stephen's Green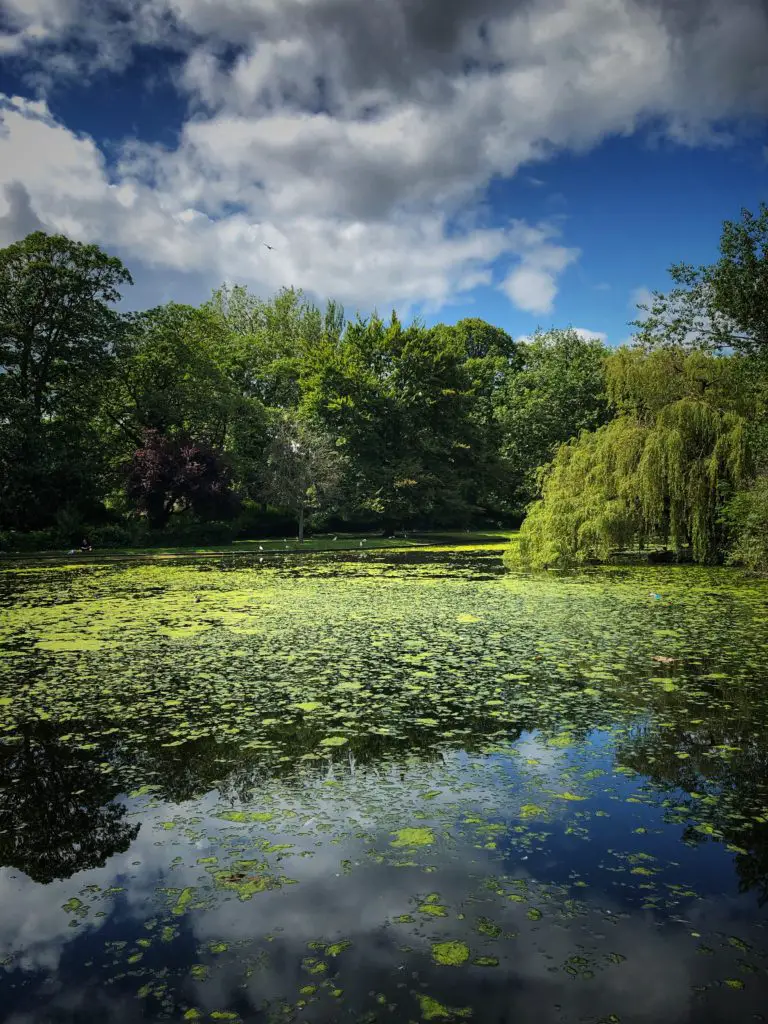 St Stephen's Green is the largest green space in Dublin's Georgian Quarter. It is filled with fountains, duck ponds, and beautiful gardens, making it one of the best photo spots in Dublin.
How to get here
St Stephen's Green has its very own Luis stop if you are coming from out of the City Centre. If you are in town you are best off walking here, and you can have a look at the map below for full directions.
Zozimus Bar Umbrellas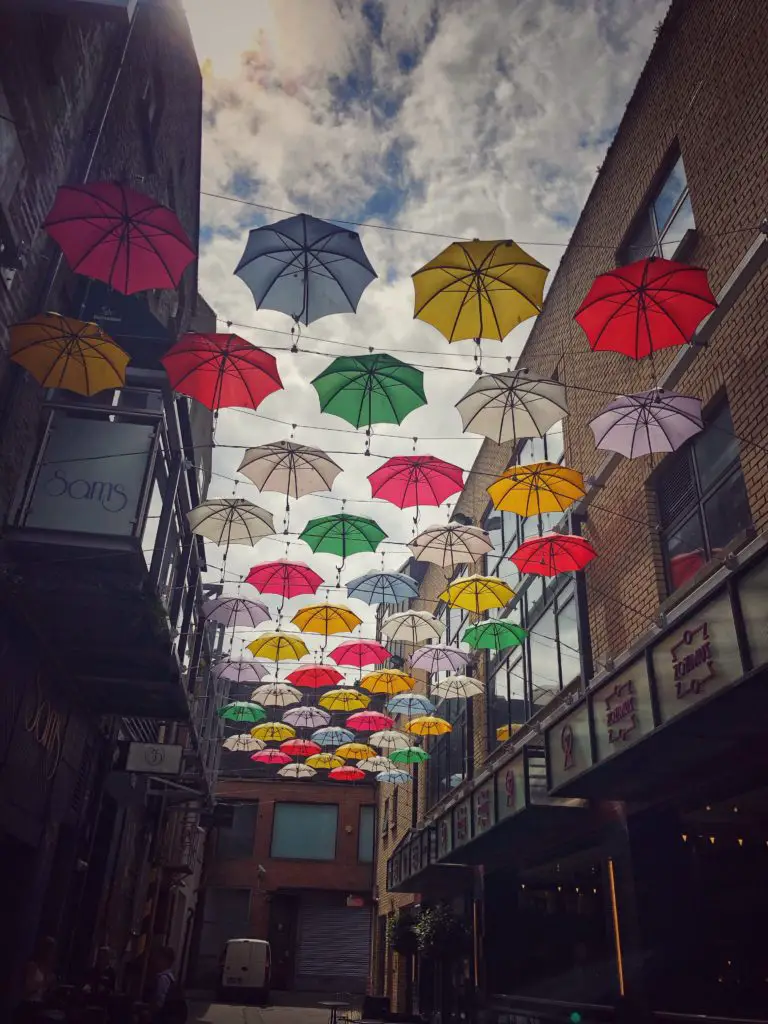 We stumbled upon this place by complete accident. We were wandering around some of the back lanes of Dublin, when I spotted the colourful umbrellas. This is part of the back entrance to Zozimus Bar.
How to get here
The Umbrellas are part of Zozimus Bar so your best bet is to pop that into Google Maps. It is only a 5 minute walk from St Stephen's Green and St Stephen's Green Shopping Centre.
37 Dawson Street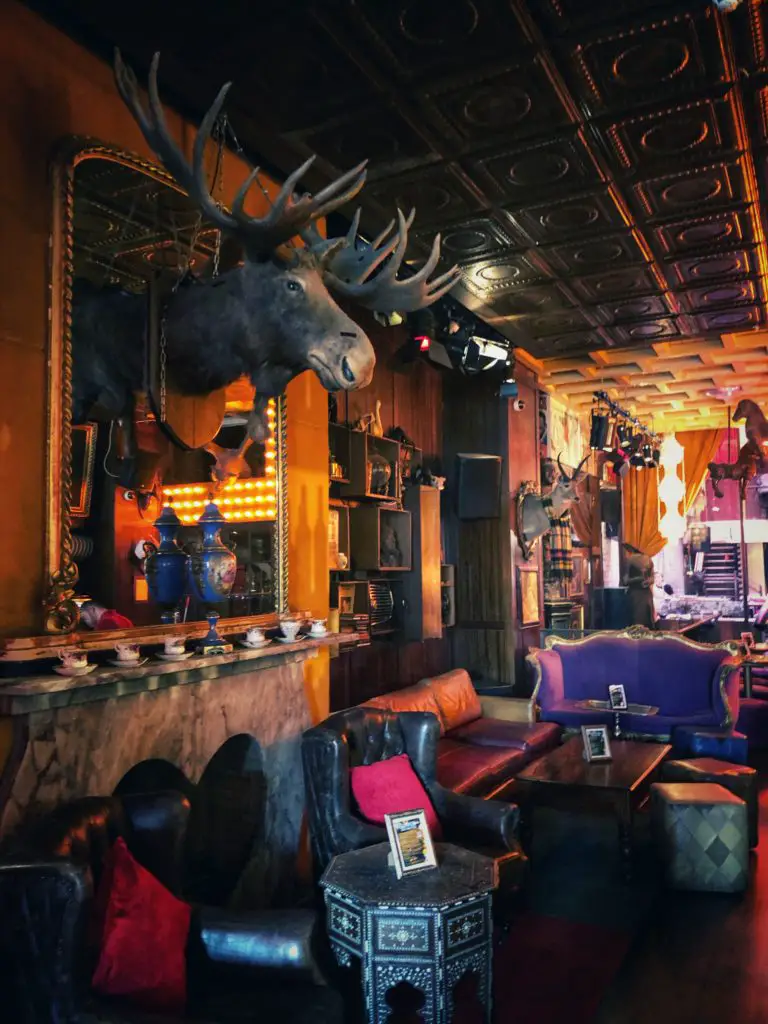 So we found this place by Googling 'cool bars in Dublin'. We were not disappointed. Not only do they make some delicious cocktails, but the bar interior is incredibly Instagram-worthy.
How to get here
It is only a 5 minute walk from St Stephen's Green and St Stephen's Green Shopping Centre. It is also right near the Zozimus Bar.
St. Stephen's Green Shopping Centre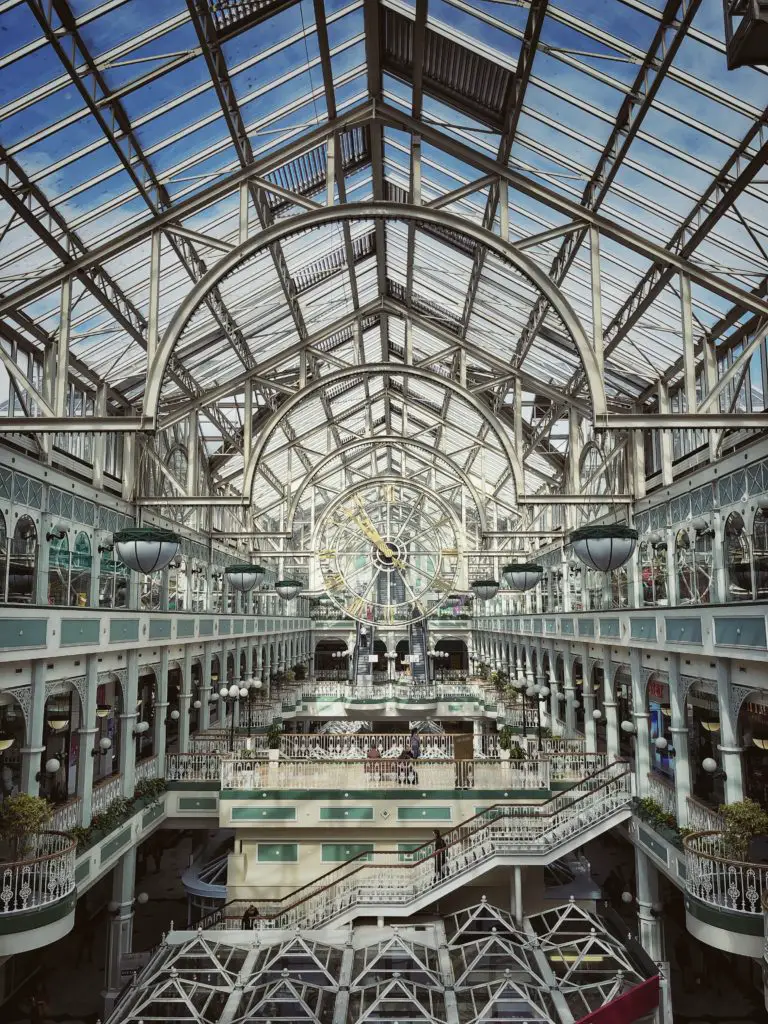 So usually shopping centres don't make our list of Instagrammable places, but this one is different. Make sure you head upstairs to get some shots of the quirky interior.
How to get here
Unsurprisingly this is just across from St Stephen's Green, on the South end of Grafton Street.
Dublin Castle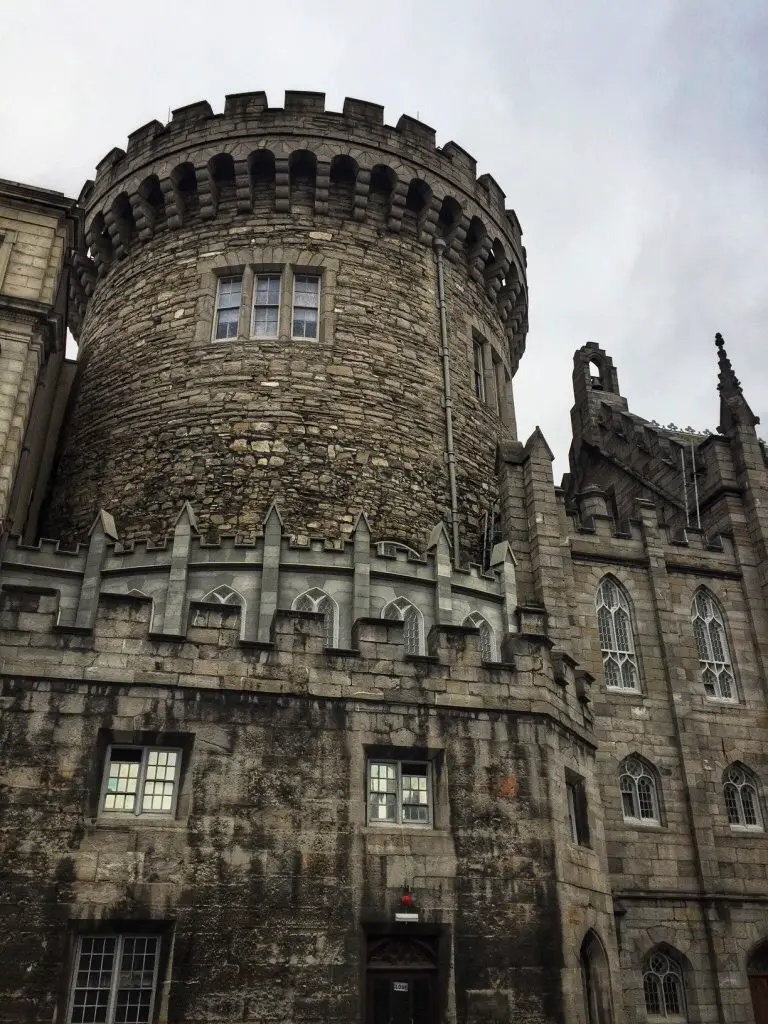 So truth be told this isn't the most spectacular castle we have seen in Ireland, but that being said it is still worth a visit. You do have to pay to go inside, but you can still get some great photos from the outside for free. It is a historical place in the city and was the seat of the British Government's administration in Ireland until 1922.
How to get here
We recommend walking to the Castle after exploring St Stephen's Green and before visiting St Patrick's Cathedral.
Iveagh Gardens
Another of Dublin's green spaces is Iveagh Gardens. And don't ask me how to pronounce it! There is a beautiful rose garden here, as well as a hedge maze making it the perfect spot for Instagram photos.
How to get here
It is a bit out of the way if you are exploring the city centre, but getting here is only a short walk from St Stephen's Green.
Best photo spots in Dublin – a recap
As you can see from the above post there are so many Instagrammable places in Dublin. We barely even scratched the surface as we stayed quite close to the city centre. If you have any more tips for best photo spots in Dublin be sure to leave a comment in the comments section.