If you are planning to spend 2 days in Dublin then you are in luck. Not only is it one of our favourite destinations, but it is also the capital city of Dave's home country. For that reason, we do tend to visit a lot especially thanks to cheap flights (thank you Ryanair), great nights out, and a whole lot more.
Dublin is a city that exudes personality like no other. It's a city that has had a turbulent history, but this has also inspired some of the greatest authors and musicians of our time. It is a city ready to have a good time and a place you really need to visit. Or at least we think so. And yes we might be completely biased.
Dublin is a hugely popular destination which is why we have put this guide together, to help you plan your own 2 day Dublin itinerary. We tell you everything you need to know when visiting, like where to stay, what to eat, and most importantly what to see.
Disclosure:
This post contains affiliate links, so if you use these links to buy something we may earn a commission, at no cost to you. Thank you for your support.
Dublin itinerary factsheet
Country: Republic of Ireland
Languages Spoken: English and Gaelic officially. – a lot of signs are in both Gaelic and English, but it will be a rare occasion if someone speak to you in Gaelic. That being said it is an official language of Ireland.
Currency: Euro
Famous for: A turbulent history, literary greats, Guinness
Visit if you like: Great nightlife, city breaks
Dublin is located in the Republic of Ireland on the east coast of the country. And the name Dublin actually means 'Black Pool' when translated from Gaelic.
Another cool thing to note is that Dublin was recognised as a UNESCO city of literature in 2010. Spend 2 days in Dublin and it is easy to see why, with a rich literary past, and vibrant literary future Dublin really is a cultural hub.
2 days in Dublin – Getting there
Dublin is the perfect place to visit for a weekend break. For starters is only a short flight from the UK (under 40 minutes from Manchester) and Ryanair offer some pretty good deals from the UK starting from £9.99, if you are lucky that is.
Chances are though the start of your 2 day Dublin itinerary will be at Dublin airport. There are 2 terminals at the airport, with most European flights arriving into Terminal 1 and the transatlantics (as well as Aer Lingus flights) arriving in Terminal 2.
Getting into the city centre is relatively easy. You can either opt for the more direct option of getting a taxi into the centre. You will need to follow the signs from either Terminal 1 or 2, to the taxi rank. A taxi into the centre will cost someone in the range of 25-25 Euro – depending on the time of day, and where you want to be dropped off.
If you are after something a little cheaper though, the best way to get into the city centre is to catch the Aircoach straight from the entrance to the terminals. It gives you the opportunity to travel in comfort, straight into the centre of Dublin. The coach departs every 15 mins or so, and a single ticket ranges from €7 – €13 depending on where you are going.
Cheaper still are the 747 or the 757 Airlink buses. For about €6 one way theses buses will take you into the centre of Dublin. They are part of the public transport network so you can purchase a Leap Card, and will be able to use these to cover the tickets.
Alternatively, if you are arriving into Dublin from elsewhere in Ireland then chances are you will be arriving into Connolly Station. From here you will need to get the Luas Red Line that will take you into the centre.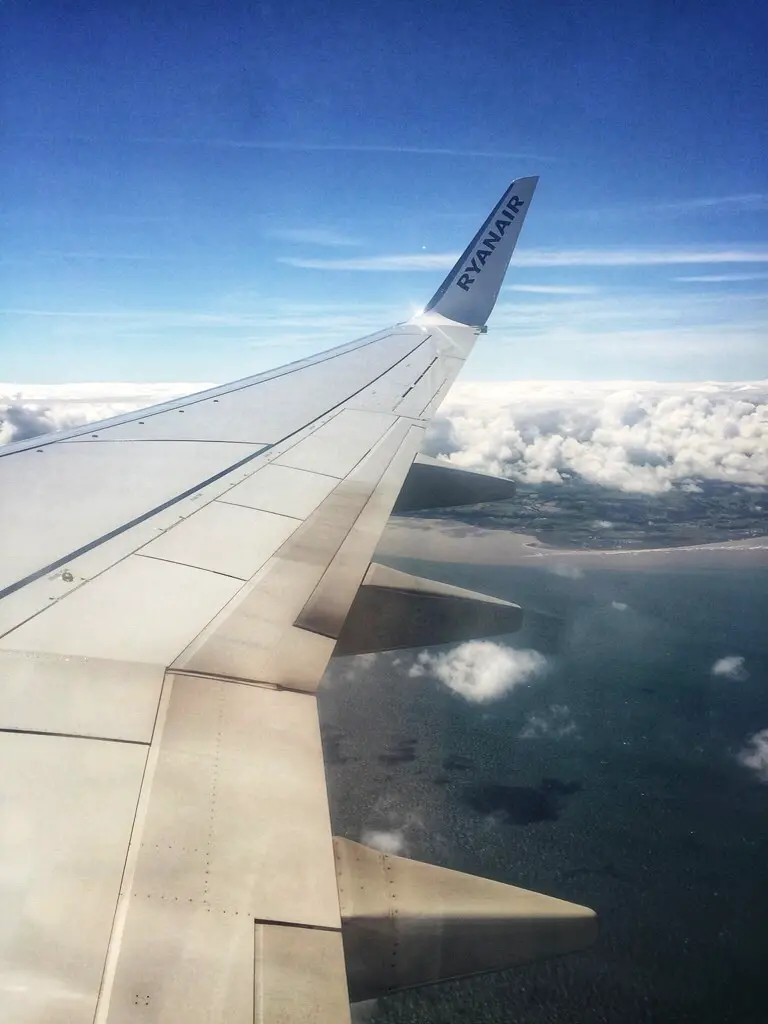 When to plan your 2 day Dublin itinerary 
When you only have 2 days in Dublin you need to make the most of your time there. That is why we think summer is a great time to visit Dublin. The weather picks up, the sun comes out (sometimes) but it is also peak tourist season. Hotel prices tend to spike in the summer, and places like Temple Bar become crowded with tourists. Winter in Dublin whilst being atmospheric can be a little grey and miserable. If you want to avoid the masses of tourists then aim for either May or October. In May the weather sits in the mid to late teens (Celsius), although the nights are a bit cooler at around 6 degrees Celsius. October is also mild and a good time to visit before the cold and rainy weather takes over for winter. We would advise against visiting around St Patrick's Day (17th March) unless you want to line up for hours to get a drink and hang around really drunk tourists! 
Is 2 days in Dublin enough
So, you might be wondering how long do you really need in Dublin? 2 days in Dublin is probably the minimum amount of time you want to spend here. Compared to other capital cities like London or Paris, Dublin is a lot smaller and more compact. A lot of the main attractions are close to the centre so this means that you can cover quite a lot of ground in 2 days. Ideally though you probably want to spend at least 3-5 days in Dublin. And that way you can also plan a day trip to explore a bit more of the countryside and get out of Dublin centre too.
How much money do I need for 2 days in Dublin
Dublin can be quite expensive, particularly for things like food and drink so you need to make sure you budget accordingly when planning your 2 day Dublin itinerary. And if you are heading somewhere like Temple Bar it can be even more expensive than planned. We would recommend budgeting about €100 per person per day, not including accommodation. We usually book our accommodation in advance on booking sights like hotels.com to find the cheapest deals.
Most places in Dublin will accept credit card, so you don't need to bring a huge amount of cash with you, although we like to carry a bit for emergencies. Dublin is part of the EU and therefore the currency is Euro. One Euro is equivalent to 100 Cents. Euros are made up of a mixture of coins and notes. The coins tend to be Cents so you get 1,2,5,10,20 and 50 Cent coins, as well as a 1 and 2 Euro coin. Notes are made up of 5,10,20,50,100,200, and 500 Euros. With the notes we don't recommend carrying around the higher denominations as some places won't take anything over a 50 for security purposes. And honestly, I don't think we have ever seen a 200 or 500 Euro note! So if you do find one let us know.
Where to stay during your 2 days in Dublin
Accommodation in the city can be expensive which is why we recommend booking as far in advance as possible. And expect to pay over the odds if you are planning to visit around New Year or St Patrick's Day. Ideally for a 2 day Dublin itinerary you want to stay close to the centre or in an area like Temple Bar where there is a lot happening. A lot of the tourist attractions in Dublin are walkable from the centre, which is another reason why we recommend staying here. Most recently we stayed at Albany House in Dublin, which in terms of location was perfect. We were able to walk to restaurants and bars in the evening, and tourist attractions during the day. 
Also, something to note, if your 2 days in Dublin happens to fall over a weekend, then expect accommodation prices to soar. A lot of hotels especially in the centre put up the prices due to demand. So booking in advance, and checking booking sites like hotels.com for instance will be key for trying to save a bit of money. If you are wanting to save money on hotels plan your 2 day Dublin itinerary for weekdays.
Getting around during your 2 days in Dublin
As mentioned previously Dublin is a pretty walkable city so you won't need to factor in a load of public transport into your 2 day Dublin itinerary.  If you do find yourself using public transport chances are it will be because you are wanting to travel a little bit out of the centre. To do this you can get on the DART (Dublin Area Rapid Transit) which due to the fact that it goes along the Irish Sea Coast for most of its journey makes it one of the most beautiful public transport systems.
You also have the option of the Luas which is a tram service that crosses through the city. We spend the majority of time walking although we did get the bus from Dublin Airport into the centre. We got the 757 into town, which was cheap and pretty straight forward. You can purchase a Leap Card, for about €10 for 1 day, and this will cover you for Luas services, and buses.
Something that might also be useful is doing a hop on, hop off tour. These buses stop at all the main attractions in Dublin so it's kind of like killing 2 birds with one stone.
What to do in Dublin in 2 days
So you might be wondering what to do in Dublin in 2 days. Here are our tried and tested recommendations to ensure you have a perfect 2 days in the city. This includes some Dublin bucket list items, but also your must see tourist spots. 
The Guinness Storehouse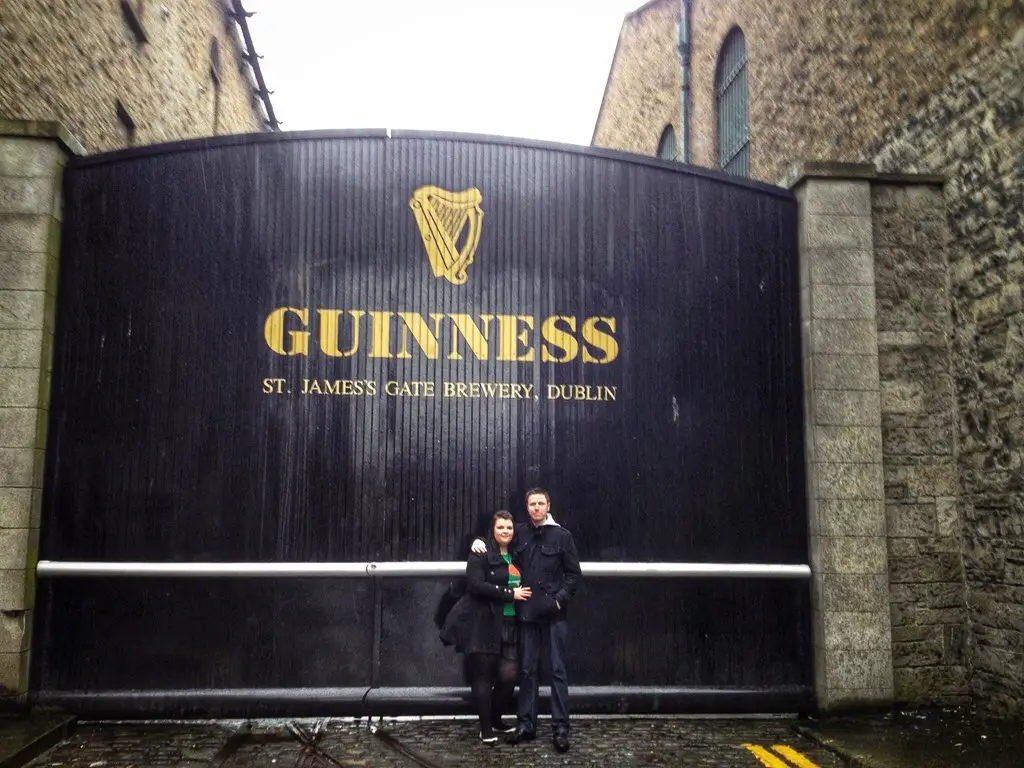 I think it is only fair to start at the Guinness Storehouse as no 2 days in Dublin is complete without a visit. When you think of Ireland one of the first things you are probably going to think of is Guinness. At the Storehouse there are 7 floors that eventually lead you to what can only be described as black gold heaven. This is a panoramic bar on the top floor of the storehouse where you can determine for yourself if Guinness really does taste better in Ireland. Here is a clue, it does!
We recommend purchasing tickets online in advance as it is a bit of a trek to the Storehouse, so you don't want to have to go all the way back to the Dublin centre if tickets are booked up.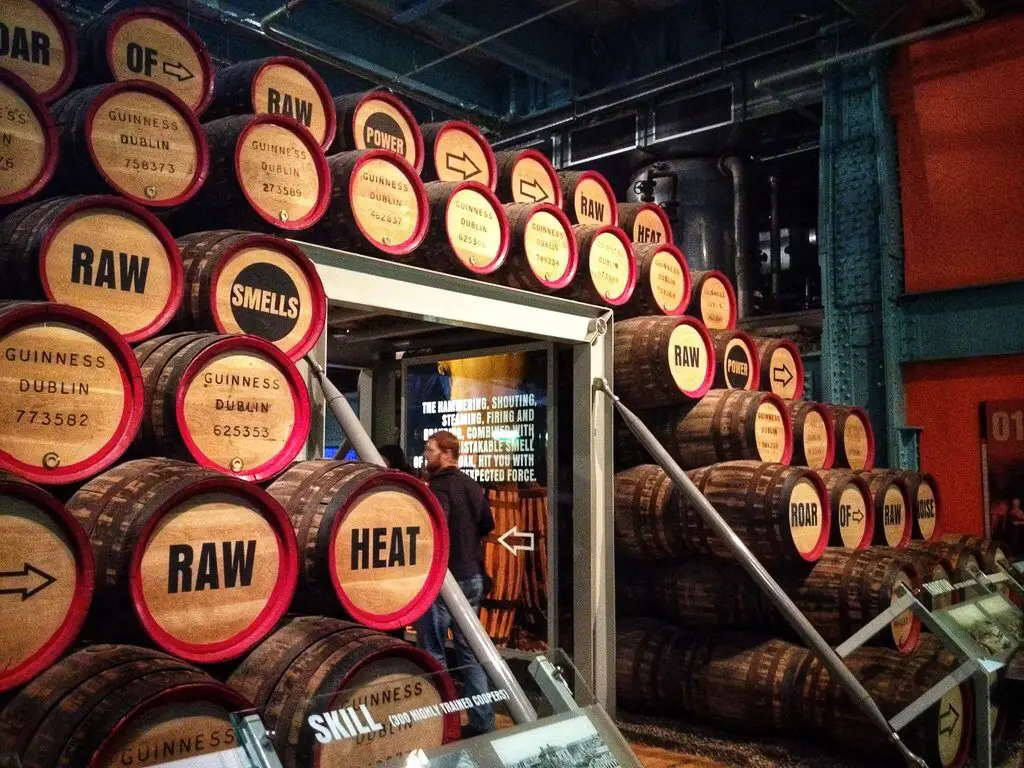 National Leprechaun Museum
I know this one sounds like an absolute tourist trap but hear us out. A visit to the Leprechaun Museum is actually a lot of fun. Filled with tales of folklore and Irish myths, it is actually a fascinating experience.
Trinity College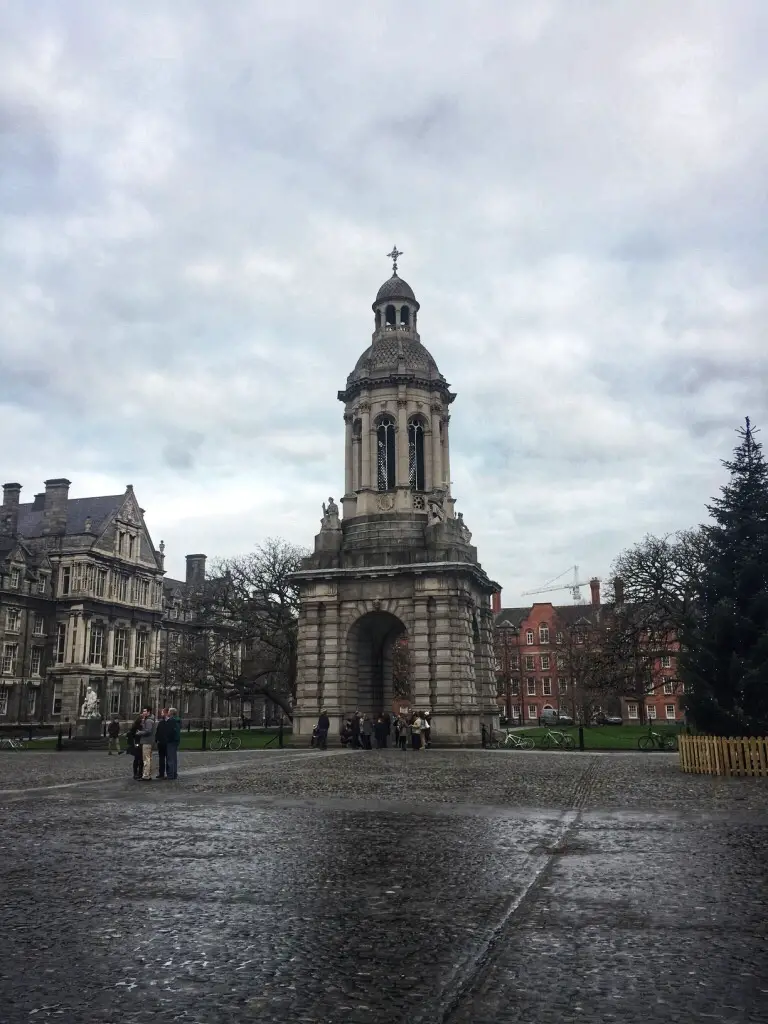 This is one of Europe's top universities, and walking around the campus conjures up a sort of Dead Poets Society image. The stunning architecture, cobbled squares and grassy knolls make it the perfect place to walk around and escape the hustle and bustle of downtown Dublin. Trinity's history is laden with controversy as it was initially for Protestants only, and even up until the 1970's the Catholic church threatened to excommunicate any Catholics that enrolled.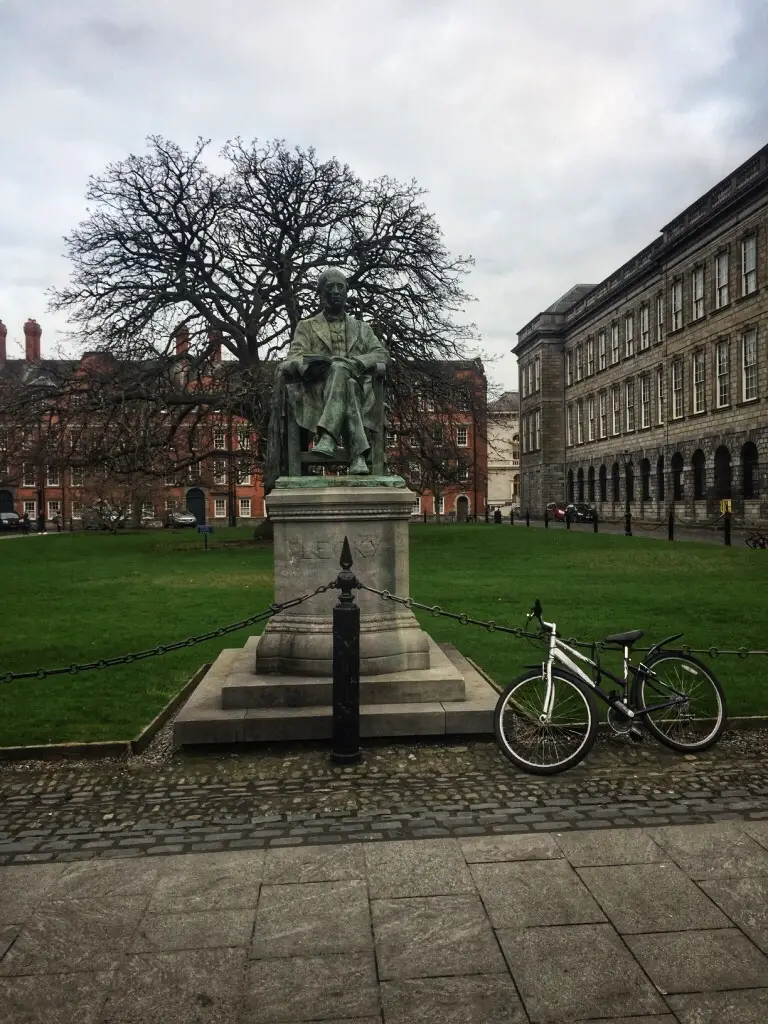 The Book of Kells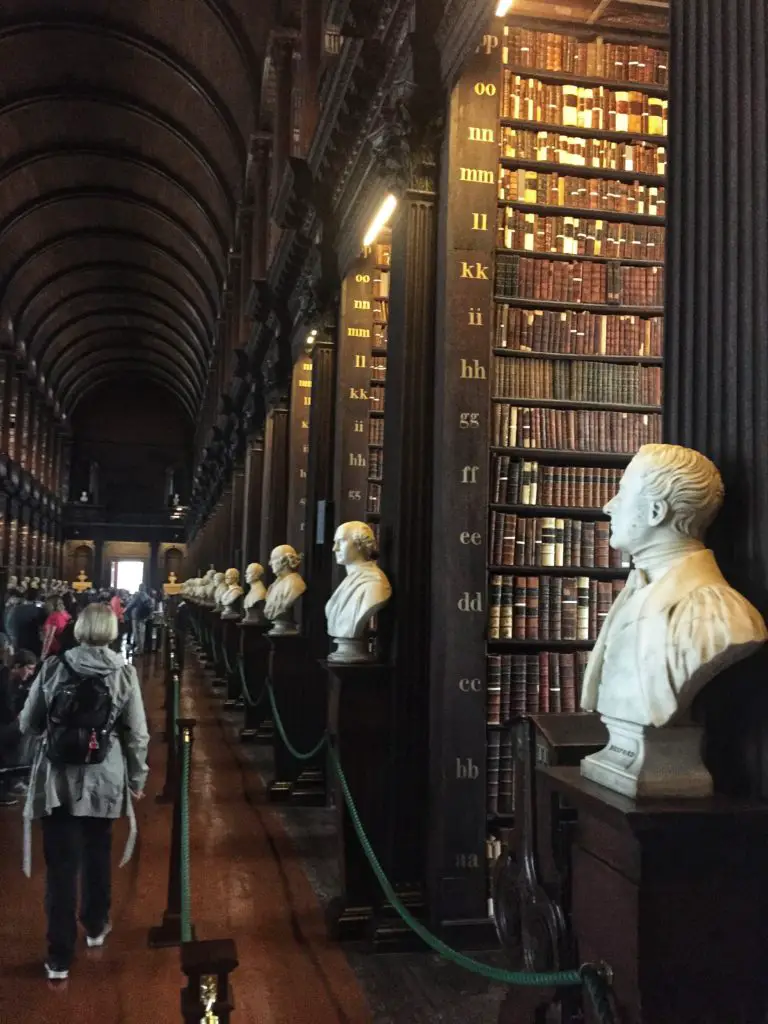 This is a must on any 2 day Dublin itinerary, especially if you are visiting Trinity College. The Book of Kells is a manuscript containing the four Gospels and dates back to the 9th Century. Admission to see the book also includes a tour of the Old College Library, which in itself is fascinating. You can book tickets online in advance, or get a bundle ticket including entry to Dublin Castle.
Stephens Green
This is basically Dublin's version of Hyde Park with squirrel infested green space and swan filled ponds. Changes are at some point during your 2 days in Dublin you will end up here.  It's a beautiful place to wander around and experience some greenery in a bustling city.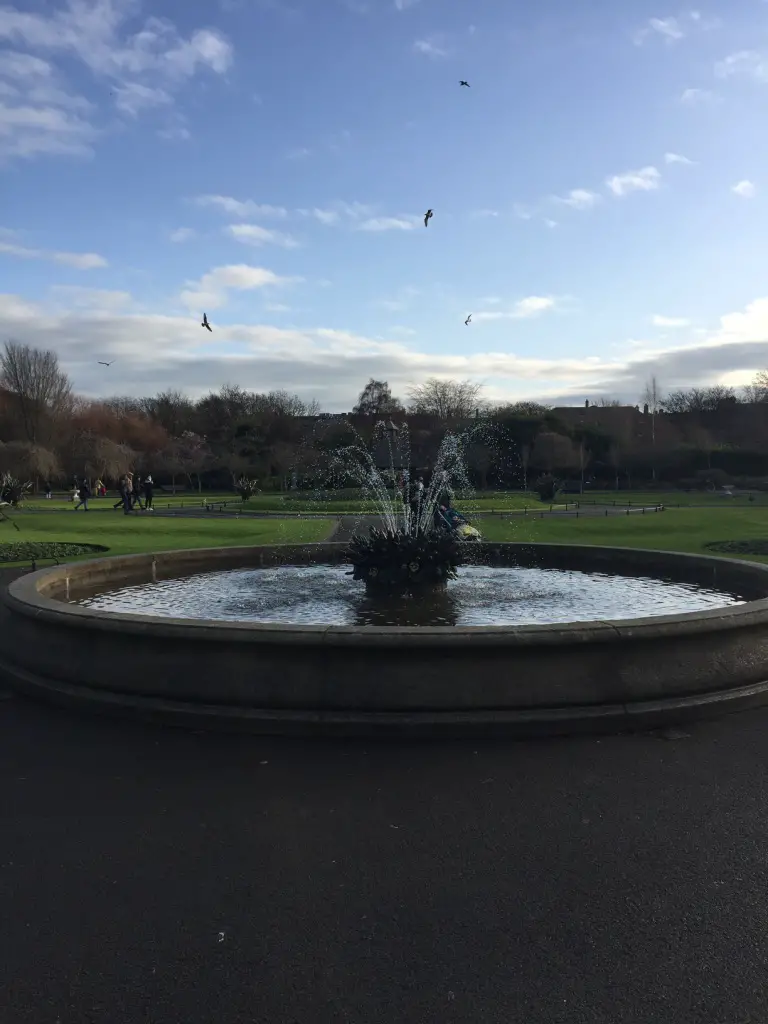 Temple Bar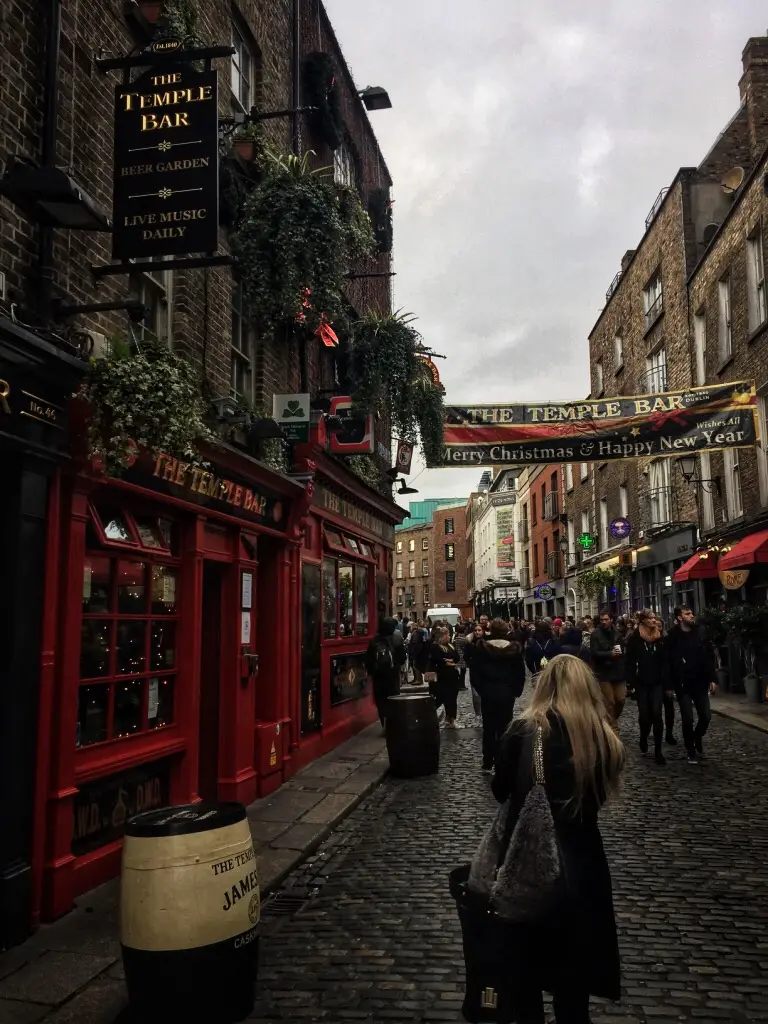 This is another must see on your 2 day Dunlin itinerary. This array of cobbled streets is known as Dublin's cultural quarter. One of the most visited places in the area has to be the 'Temple Bar' pub. It is a great place to sit (if you can find one) and have a pint and listen to some live music. Just don't expect to mingle with the locals as this place is mostly filled with tourists. Despite this the atmosphere is electric and the 'craic' as the Irish say is good. It can get busy though so always be sure to keep your belongings close in case of pickpockets who do target prominent tourist spots in Dublin.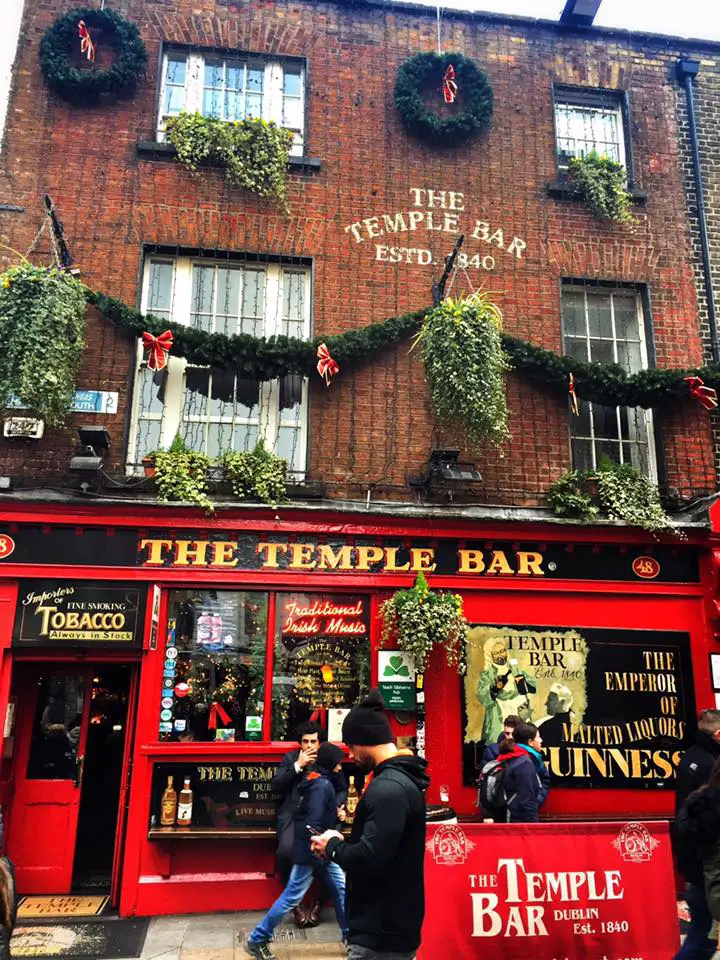 Kilmainham Gaol
If you are looking for something a bit more unusual to add to your 2 day Dublin itinerary then Kilmainham Gaol is a great option. Located about 3.5 km out of Dublin centre. It is an important part of Irish history and many Irish revolutionaries where imprisoned and executed here by order of the UK government. If you aren't familiar with Irish/English history this is a great place to bridge those gaps in your knowledge. The prison had a reputation of treating its prisoners quite harshly, although these days it is one of the top tourist attractions in the city.
Phoenix Park
You would be wrong if you were thinking that Dublin is all hustle and bustle. Just a stones throw from the centre is Phoenix Park, a 7km green space, that is home to Dublin Zoo, and some wild deer that wander around the grounds. It's perfect for strolling around or having a picnic – just watch out for the deer.
St Patrick's and Christchurch Cathedral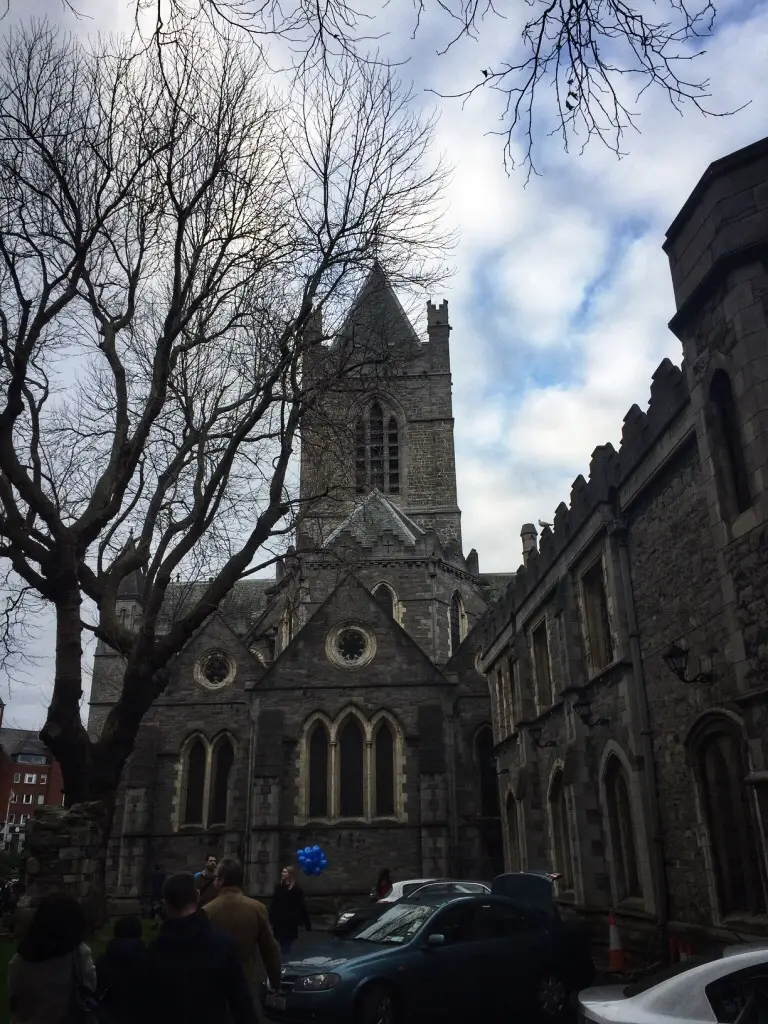 Located within walking distance of each other these are two of the most picturesque cathedrals in Dublin. St Patrick's is actually the national cathedral for the Church of Ireland, however Dublin itself is predominantly Catholic. It's very photogenic with gardens to walk around in and admire.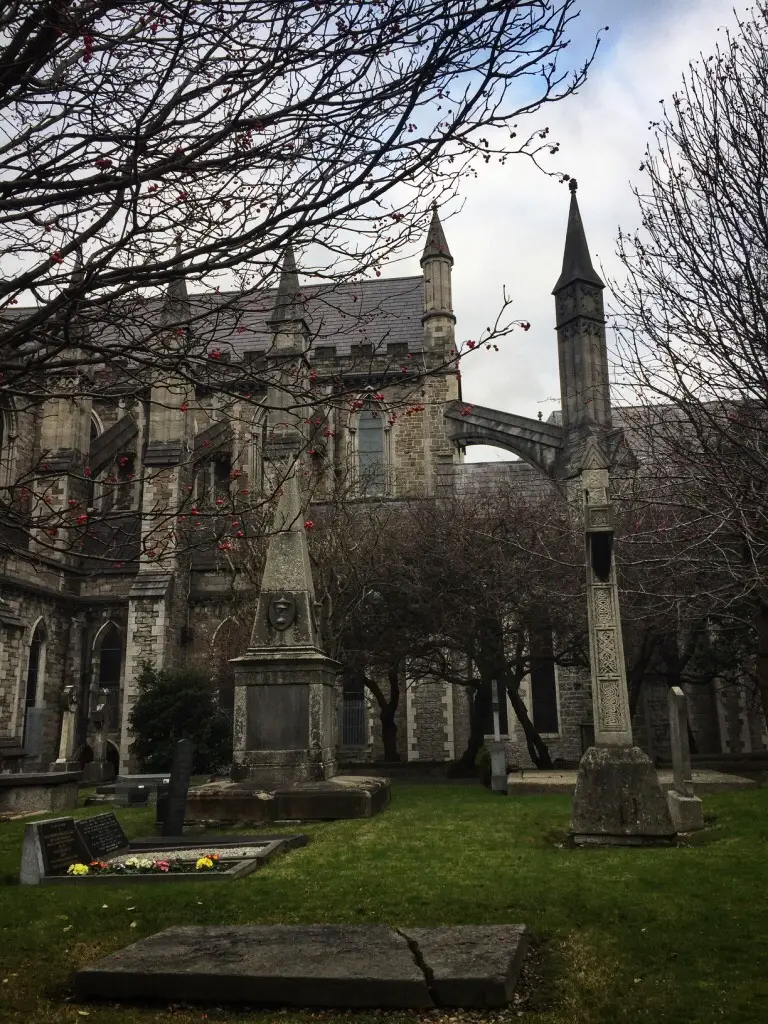 Tickets to both attractions can be purchased online in advance.
Irish Whiskey Museum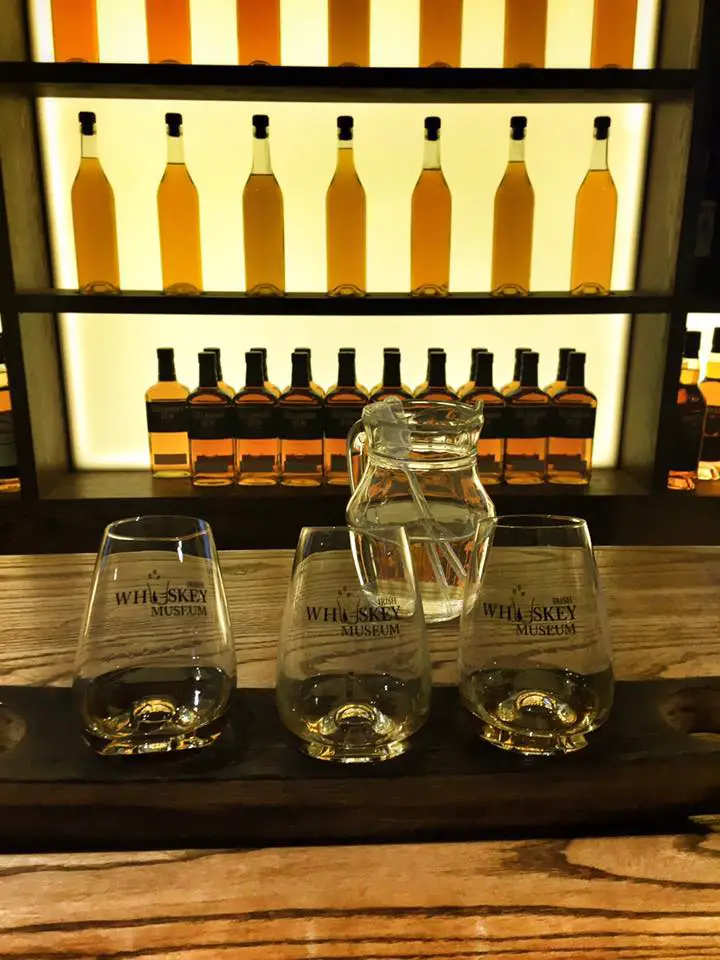 Apart from Guinness, Ireland is also renowned for its Whiskey. The museum is located across the road from Trinity College and goes into detail about the history of Irish Whiskey. It is actually a lot more interesting than it sounds and the guides are excellent and entertaining throughout the tour. For 19 Euros you do the tour and get to taste 4 types of whiskey. You also get to take a whiskey glass home with you. We definitely don't recommend doing this tour on an empty stomach like we did though.
Tickets cab be purchased online in advance or on the day.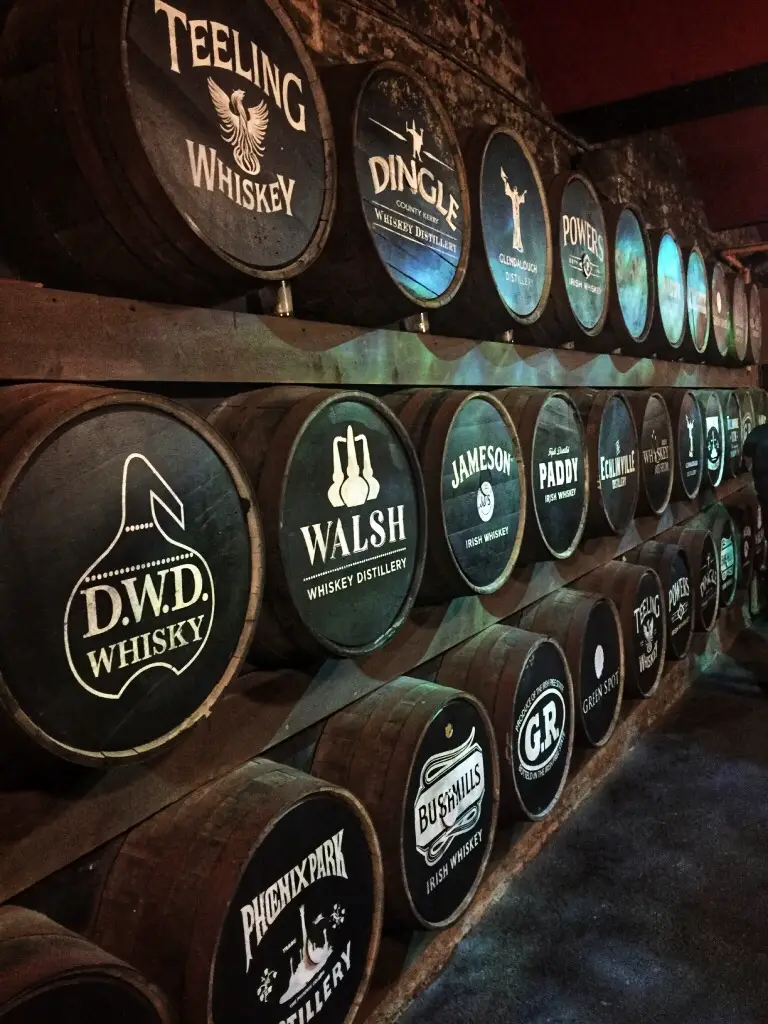 Dublin Castle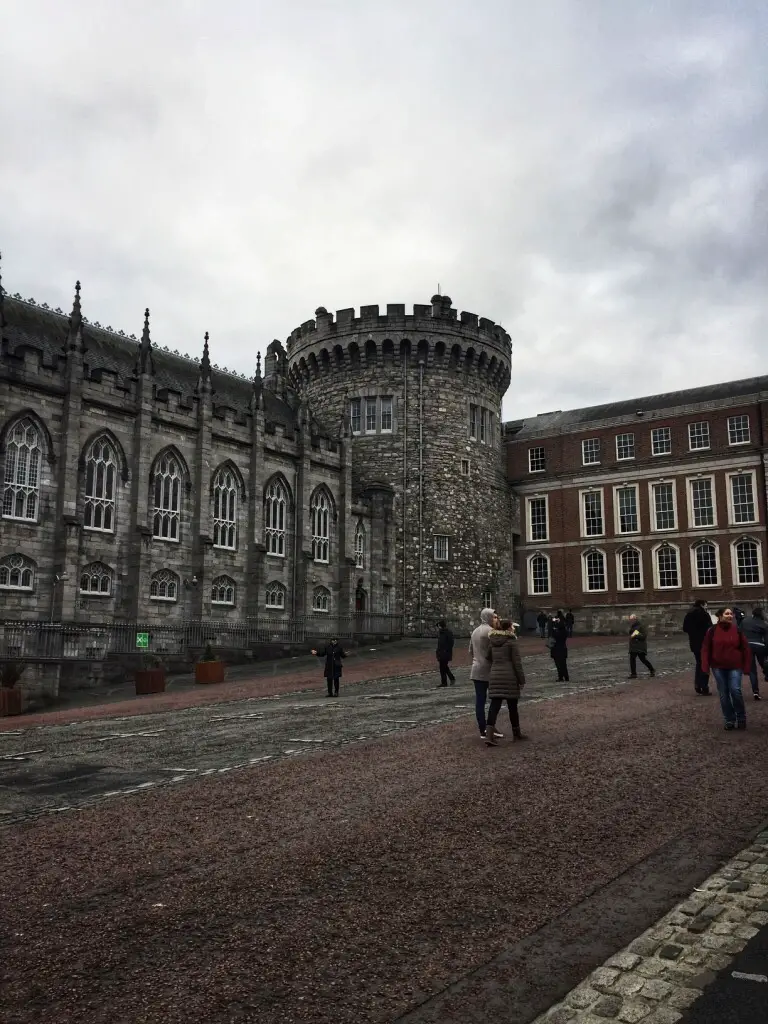 It wouldn't be a trip to Ireland without seeing one castle. Dublin Castle until 1922 was the centre of UK government rule in Ireland. Since then it has become a major tourist attraction and is used for state dinners as well as the inauguration of presidents in Ireland. You can buy a ticket combining entry to the castle and the Book of Kells online in advance.
Little Museum of Dublin
For an often humorous, and interesting take on all things Irish History the Little Museum of Dublin is a must. Located on St Stephen's Green this museum is great if you are looking for something quirky to add to your 2 day Dublin itinerary. Buy your ticket online to skip the queue.
Visit Grafton Street and just walk around and explore
On top of the above suggestions Dublin is also a great place just to walk around. During your 2 days in Dublin we recommend exploring and getting lost in the city centre.  You can stroll along the River Liffey or head to Grafton Street for some retail therapy. If you walk down the side streets you can find some amazing restaurants. Dublin is also a great place for a pub crawl especially so that you can put all your Guinness and Whiskey knowledge to good use.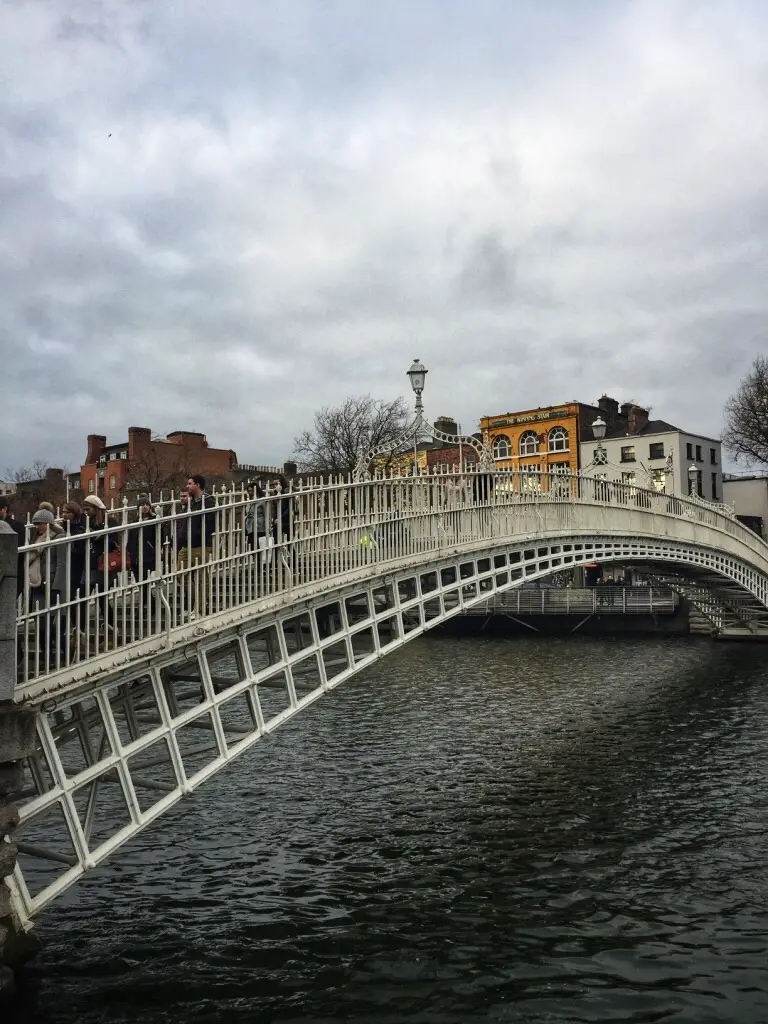 Romantic things to add to your 2 day Dublin itinerary
If you are planning to spend your 2 days in London with your significant other we have you covered. Here are some romantic things to do in Dublin to add to your 2 day Dublin itinerary.
Picnic at St Stephen's Green
Buy some bread and cheese at the high street and have a picnic in the park. St Stephen's Green is great if you are in the city centre.
Stroll through Phoenix Park
Another romantic suggestion for your 2 days in Dublin is to take a stroll through Phoenix Park. You can also opt for a picnic, just be careful as an overzealous deer may try to join you!
Cross the Ha'penny Bridge at sunset
There is nothing more romantic than the sunset. So why not visit the Ha'penny Bridge at sunset.
Or if you want to take the planning out of your hands, here is a romantic tour of Dublin you can book.
2 days in Dublin – Where to drink
A lot of tourists flock to Temple Bar, and whilst the atmosphere here is pretty incredible you will not find a lot of locals sipping pints here. So here are some other bars to try during your 2 days in Dublin.
Confession Box
Once a haunt of Michael Collins who used the pub as a safe house, it is now home to the best Guinness in Dublin.
Long Hall
Go here if you love Whiskey, they have a huge choice, and the bar is pretty cool too!
The Brazen Head
If you are a James Joyce fan you might recognise the name as he referenced it in Ulysses. Visiting is like stepping back in time.
Alternatively take the stress of planning out of your hands and join one of the many pub crawls in Dublin. It's a great way to meet new people and have a bit of Irish Craic.
Eating during your 2 days in Dublin
There are so many fantastic food choices in Dublin. And it's even more important to line your stomach with some tasty treats, particularly if you are planning on sampling the Guinness and Irish Whisky. Here are some of the foods that we recommend you try as part of your 2 day Dublin itinerary.
Irish Stew
You cannot go wrong with a good old Irish Stew. Usually made with mutton and vegetables this is the ultimate Irish comfort food. The dish is best tried at a traditional Irish pub like  The Brazen Head for example.
Soda bread 
Irish Soda Bread is another staple, that you should definitely try during your 2 days in Dublin. Made from basic ingredients such as flour, baking soda, salt and soured milk, the bread is a perfect accompaniment to some soup on a cold wet Dublin day.
Colcannon
Colcannon is basically the Irish version of Bubble and Squeak. It's made from mashed potatoes and cabbage and even though the origins of the dish were about using up ingredients, these days you can find some more contemporary takes on it.
Alternatively get yourself on a food tour to try some of the best of Irish food.
2 day Dublin itinerary (with map)
Here is our suggested itinerary for spending 2 days in Dublin. 
2 day Dublin itinerary- Day 1
Start your morning with a wander through St Stephens Green, before heading towards Grafton Street. There are some great places to eat breakfast around here to get you ready for the day ahead. It is also a great place to go to pick up some Irish souvenirs.
When you are done make your way over to Trinity College to explore the campus and checkout the Book of Kells. 
Grab some lunch nearby before visiting the Irish Whiskey Museum. After the museum fresh air will certainly do you some good. So we recommend a walk to the Ha'Penny Bridge. If you get a chance explore the surrounding area, and if you are interested the Leprechaun Museum is located very close by! 
As evening approaches make your way to Temple Bar for some traditional pub food, trad music, and some drinks. 
2 day Dublin itinerary – Day 2
We recommend starting at Dublin Castle and taking the opportunity to learn about its history. Afterwards make your way to St Patrick's and Christchurch Cathedral for some photo opps. 
Then walk towards the Guinness Storehouse stopping for lunch along the way. After the tour, take your time making your way back into the centre and make sure you stop along the way for coffee and afternoon tea. 
Tips for spending 2 days in Dublin
Try and avoid Temple Bar when drinking. It is fun for a visit, but a lot of locals don't go there and it is expensive. Try to find some more local =, less touristy pubs.
Wear layers – Dublin's weather can be unpredictable and quite cool in the evening.
If you are visiting for St Patrick's Day don't expect to be able to move in a bar!
Try and get out of the centre if you can, some hidden gems include Bray and Greystone.
Pickpocketing is a big thing in Dublin especially during big events. I know this from experience when I got pickpocketed on St Patricks day and lost my phone. Watch your belongings.
What to pack for your 2 days in Dublin
Apart from the usual items, here are some things that we recommend bringing for your 2 days in Dublin.
Waterproof jacket and umbrella. It rains in Dublin. A lot!
Layers, even in the summer months, it can get cool in the evenings.
A good pair of walking shoes – most attractions in Dublin are within walking distance of each other.
A day bag for exploring – but try and get a pickpocket proof bag
So should I spend 2 days in Dublin
If you are on the fence about whether to spend 2 days in Dublin we say go for it. Dublin is such a remarkable city, and you won't be short of things to do that is for sure. What we love the most about Dublin is its charm and friendliness. It might be a big city but people are generally so friendly and accommodating. Spend even a little bit of time in Dublin and it will honestly leave you wanting more.
More than 2 days in Dublin?
If you have longer than 2 days in Dublin we highly recommend doing a day trip and seeing more of the country. Here are some of the best day trip destinations from Dublin.
Cliffs of Moher
It takes about 3 hours to drive to the Cliffs of Moher, but don't let that put you off. The Cliffs of Moher are a popular tourist destination, and a great place to go to escape from the city. There are a number of different tours you can book, here are some examples below.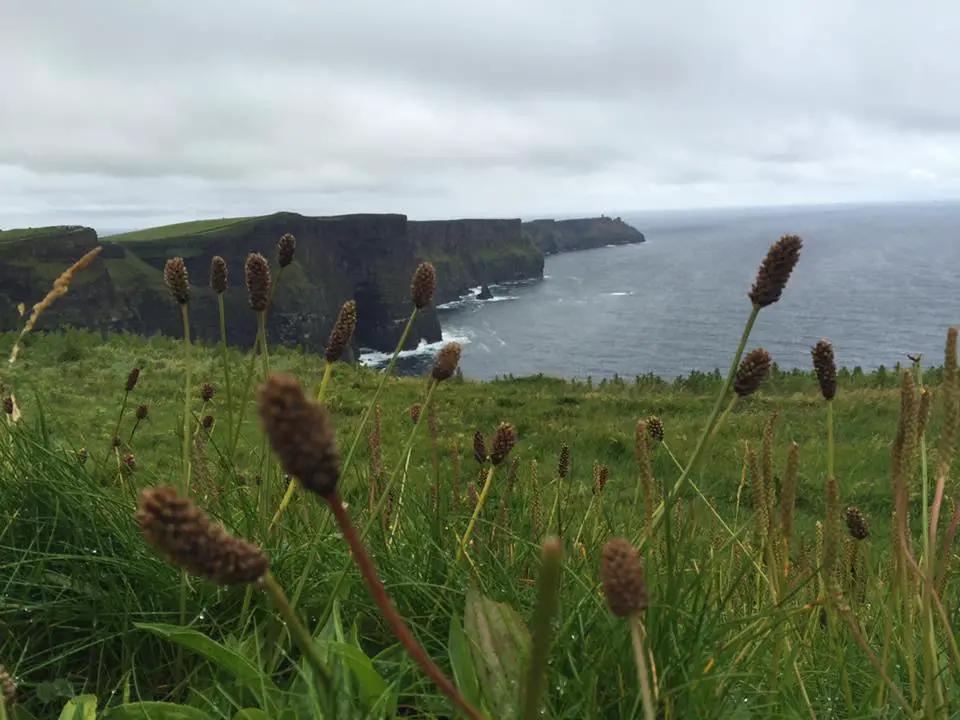 Glendalough
This monastic sight is great for a bit of peace and quiet. There are a number of walks you can do and be at one with nature. We recommend talking a drive through the Wicklow Mountains on the way, as this is one of the most beautiful parts of Ireland. Again you can book tours that leave from Dublin.
Kilkenny
Kilkenny has a number of quirky streets to explore, a castle, and some really amazing pubs. There are a number of tours you can book or even include this into a Glendalough trip.
Giants Causeway
This is a long day trip but so worthwhile. It is about a 3 hour drive to this Northern Irish landmark. You can either rent a car or book a tour with a reputable company.
 Carrick-a-Rede Rope Bridge
We recommend combining this with a trip to the Giants Causeway as these two attractions are relatively close together.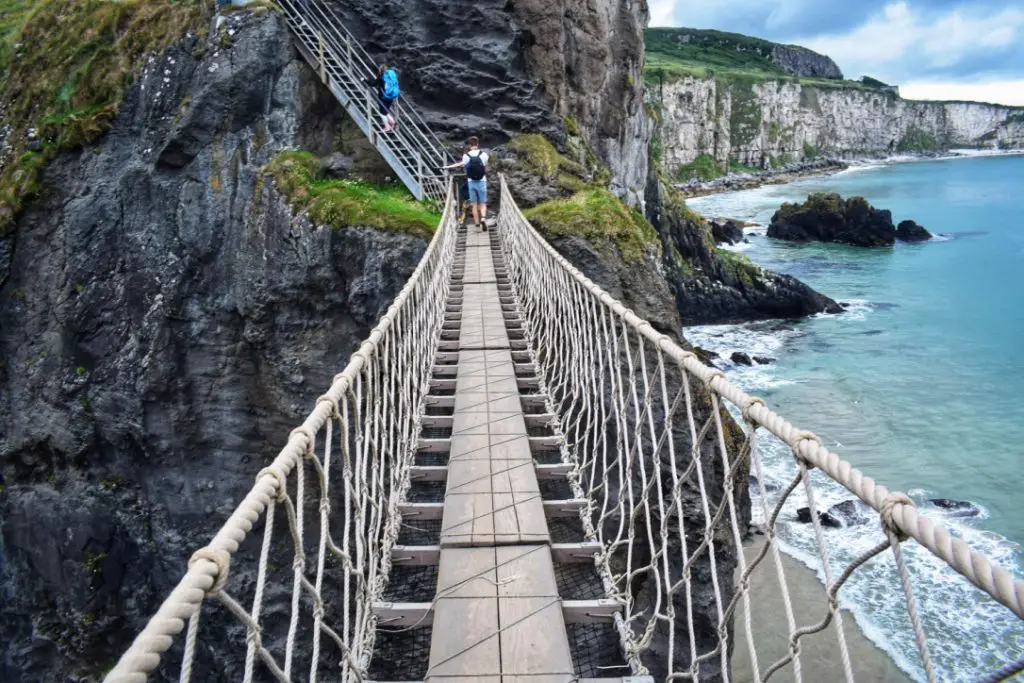 Killarney National Park
Full of immense beauty Killarney National Park makes for a great day trip from Dublin. You can visit the Lakes, admire the views, and go on some amazing hikes.
Kerry
It will be a long day, but we think Kerry is worth a visit. You can drive through the Ring of Kerry, which is one of Ireland's most scenic drives. The coastal scenery is incredible and the small quaint villages will give you a taste of the Ireland that the guide books gush about.
Blarney Castle
Apart from being a beautiful place, Blarney Castle is home to the Blarney Stone. Legend has it, if you kiss it you will be given the gift of the gab. That is reason enough to add this to your list of day trips from Dublin.
2 day Dublin itinerary – a recap
Hopefully this guide will help you plan your next trip to Dublin. For us Dublin has to be one of the friendliest cities we have ever visited. People are always willing to give you the time of day, and have a bit of 'craic' with you. And just to confirm 'craic' is another word for a bit of fun or a laugh, and that is exactly what it is like in Dublin.
If you are staying longer in Ireland why not consider a day trip from Dublin? 
And, if you found this article useful why not Pin it for later? We hope you enjoy your 2 days in Dublin.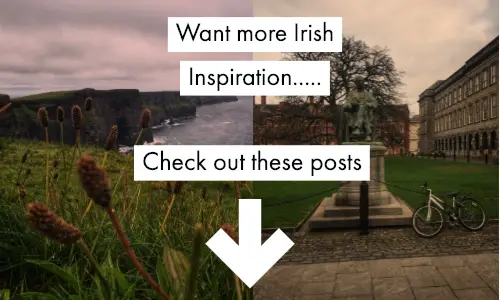 Tips for visiting the Cliffs of Moher
Wild Atlantic Way route planner