A guide to the best Ireland road trip itineraries to help you plan the perfect holiday
If you have ever been faced with the question, 'where do I find the best Ireland road trip itineraries' then this post is for you. For us Ireland is one of those countries that was just made for road trips. The incredible scenery, quaint little villages, and friendly locals makes it the perfect place to drive around and experience. We have been fortunate enough to go on a few road trips and have come up with this guide to the best scenic drives in Ireland. We have also included some practical tips for route planning in Ireland,as well as car rental and driving tips.
And if you are wondering if Ireland is worth visiting this is a handy post.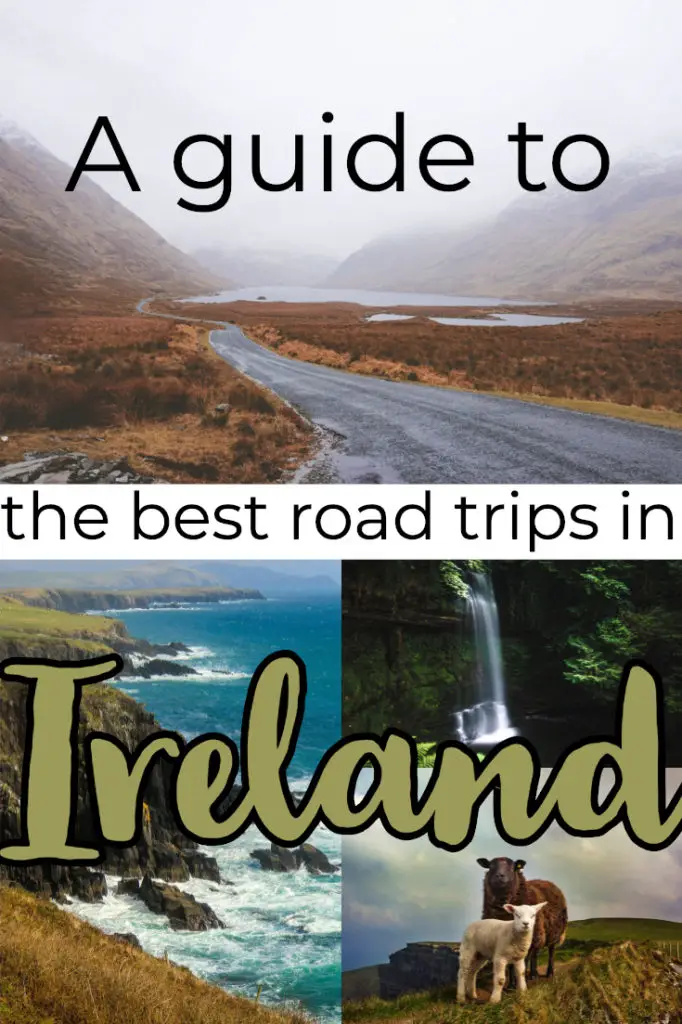 Ireland route planning – Renting a car
Before you start looking at your Ireland route planning you will need to know how to rent a car. Renting a car in Ireland is the best way to see the country. It means that you can create your own Ireland road trip itinerary based on the things you want to see in the amount of time that you have. Here are some things you should know before you rent a car in Ireland.
Ireland Route Planning Tip 1 – The best rates are usually found online in advance
If you are planning to drive around Ireland, then have a look online to familiarise yourself with the best car deals. Before we embarked on our Irish road trip we researched the different car rental agencies, general cost of car rental, and the cost of extras such as insurance or breakdown cover. Eventually we narrowed it down to one company and reserved a car through them. You will more than likely get a cheaper rate online in advance than you would just turning up.
Ireland Route Planning Tip 2 – Beware of extras
Costs often cannot be helped when renting a car, but make sure you are aware of any. For example if you are under 25 there is usually a young driver surcharge you will need to pay when renting a car. Insurance and breakdown cover are also extra although we do highly recommend paying for these.
You will also need to pay extra for additional drivers. We always pay for 2 drivers even though I do most of the driving. It is just good to know that Dave is available to take over if I get tired or need a break. I am also pretty terrible at reversing in tight spaces, so having an additional driver always helps.
Also be aware that if you return the car somewhere different to where you collected it, there will be an additional fee for this.
Ireland Route Planning Tip 3- Be aware of the petrol policy
Some rental companies ask that you bring the car back with a full tank, or at the very least at the same level in which you rented the car. If you fail to abide by this you will be charged and often this is more expensive than it would be if you filled the car up yourself.
Ireland Route Planning Tip 4 – Purchasing Insurance
We always recommend going for the full insurance option. This means you are covered in case you have an accident. If you decide not to go for this option then make sure you check the car over with a fine tooth comb and record any pre-existing damages before you leave the rental place.
Ireland Route Planning Tip 5 – Deciding on the type of car you want
In Ireland bigger is not always better. Often the roads can be narrow, particularly when you are looking for the best scenic drives in Ireland. A smaller car is certainly advised.
We should also add that most cars in Ireland are manual (or stick). If you want an automatic car then you MUST specify in advance. They are also a little bit more expensive so do keep this in mind.
Ireland driving itinerary tips
Here are our Ireland driving itinerary tips for actually driving around the country. We found driving in Ireland really easy, but for those who might be a bit unfamiliar with it here are some things you should know.
Drive on the left
In Ireland everyone drives on the left.
Roundabouts are a thing
A lot of our US friends are often horrified when we tell them stories of driving around multi lane roundabouts. Do familiarise yourself with the rules of roundabouts so you can be prepared.
Don't panic on country roads
Country roads will make up a lot of your road trip itinerary in Ireland, but they can be slightly stressful to drive on at times. One thing I noticed was that the speed limits can be quite high, or at least higher than I felt comfortable driving. Drive at the speed you find comfortable, and do not feel pressured by locals behind you urging you to go faster. Eventually when it is safe to do so, they can overtake you.
You might also find yourself stuck behind a tractor going super slowly. Most of the time when it is safe they will hug the curb allowing you to overtake them. Make sure you check the road markings, which will advise if you can overtake or not.
Come up with your Ireland road trip itinerary in advance
Plan your trip well in advance so that you know where you want to go and what you want to see. Make sure you leave enough time for getting between places to ensure that you don't run out of time.
Speed limits are different in the Republic of Ireland and Northern Ireland
One important tip for driving in Ireland is to keep in mind that the Republic of Ireland's speed limits are all in kilometres, whilst in Northern Ireland these are in miles. If you are crossing between the two you will need to make sure your rental car has both km's and miles. Otherwise you will need to work out the difference in your head. Here is a handy guide for remembering what is what.
| | |
| --- | --- |
| Kilometres (Republic of Ireland) | Miles (Northern Ireland) |
| 50 | 30 |
| 60 | 37 |
| 80 | 50 |
| 100 | 60 |
Best Ireland road trip itineraries
Now you have mastered the basics on renting and driving a car in Ireland here are some of the best Ireland road trip itineraries. These are all road trips that we have tried and tested, are incredibly beautiful and give you a good taste of Ireland.
For more Ireland bucket list inspiration you can also check out this post. Otherwise read on.
Best Ireland road trip itineraries – Wild Atlantic Way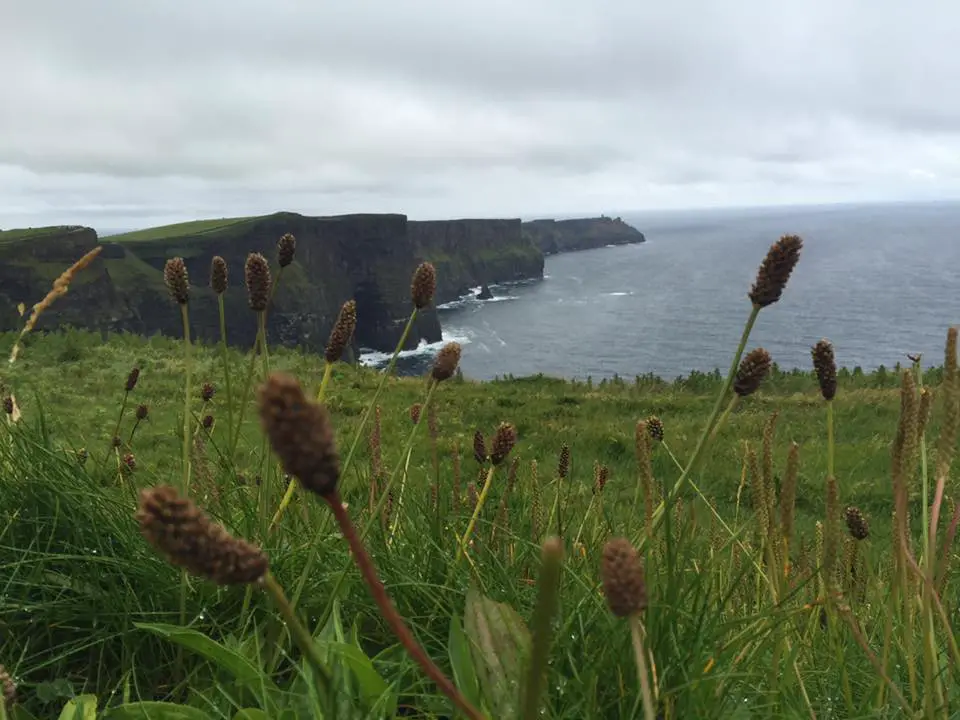 Spanning the coastal stretch between Kinsale in County Cork, all the way up to the Inishowen Peninsula in County Donegal, the Wild Atlantic Way is by far, one of the best road trips in Ireland. It spans 2,500 km across the west coast of Ireland, so it certainly isn't a quick drive and admittedly we still have not completed the final bit of the Wild Atlantic Way in Donegal. Realistically you need about a week to do the drive and have time to see the key sites. Here is a sample itinerary that we did over 5 days exploring the route.
| | |
| --- | --- |
| Days | Ireland Road Trip Itinerary |
| Day 1 | Bantry – Ring of Kerry (Kenmare & Caherdaniel) |
| Day 2 | Cliffs of Moher & The Burren |
| Day 3 | Galway |
| Day 4 | Aran Islands |
| Day 5 | Sligo |
You can incorporate a drive through the Ring of Kerry (which incidentally is next on our Ireland driving itinerary list), but do make sure you visit the Cliffs of Moher and the Aran Islands. These are absolute must sees on any Wild Atlantic Way road trip.
If you want to read more then make sure you have a look at our post on driving the Wild Atlantic Way in 5 days.
And if you are planning on doing a drive from Dublin to Galway directly here is a post for you.
Route Planning Ireland – Wild Atlantic Way
If you are wanting to plan your route along the Wild Atlantic Way we recommend starting in Bantry and ending in Sligo or Donegal. The closest major airports to Bantry will be Cork or Shannon, and the closest in Sligo is Knock. This Irish road trip itinerary is perfect for anyone wanting to explore the west coast of Ireland, particularly the beaches. We did the route in 5 days but ideally you probably want a good 7 days to explore and see it all.
For tips on visiting the best beaches in Sligo here is a helpful guide.
Best Ireland road trip itineraries- Ring of Kerry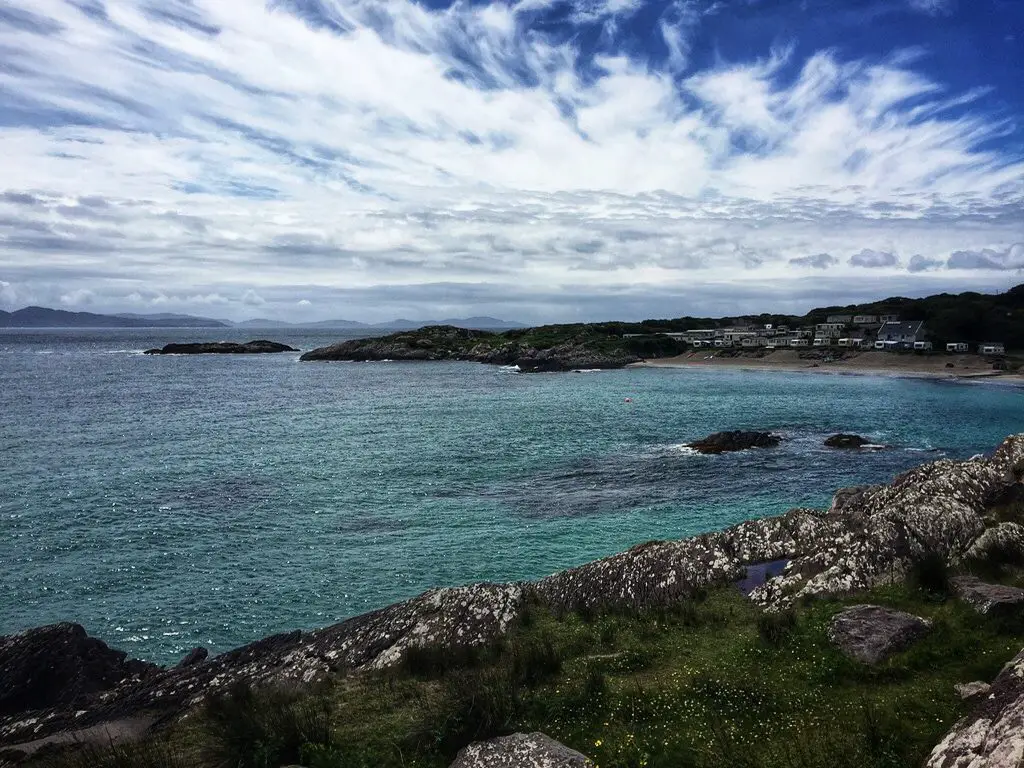 We couldn't write a list of the best Irish Road trip itineraries without making reference to the Ring of Kerry. This 111 mile coastal drive is filled with so much beauty. There are a number of incredible towns to stop in along the drive such as Kenmare. We also highly recommend stopping in Caherdaniel for a lunch break. There is a bar just along the beach called O'Carroll's Cove and the food is just magnificent. We feasted on mussels and homemade soup and soda bread.
Most people start their Ring of Kerry drive in Killarney, and go through the National Park before driving along the Ring of Kerry from there. The full drive takes around 3-4 hours but you will probably need about 5-6 as you will want to stop quite a lot to take pictures and explore. For more information on the Ring of Kerry and how to plan your route make sure you read our guide.
Route Planning Ireland – Ring of Kerry
Located in the South West of Ireland, the Ring of Kerry is great if you want to do a short Irish Road trip. All in all the do the full Ring you will probably need a day at least.
Best Ireland road trip itineraries- Killarney National Park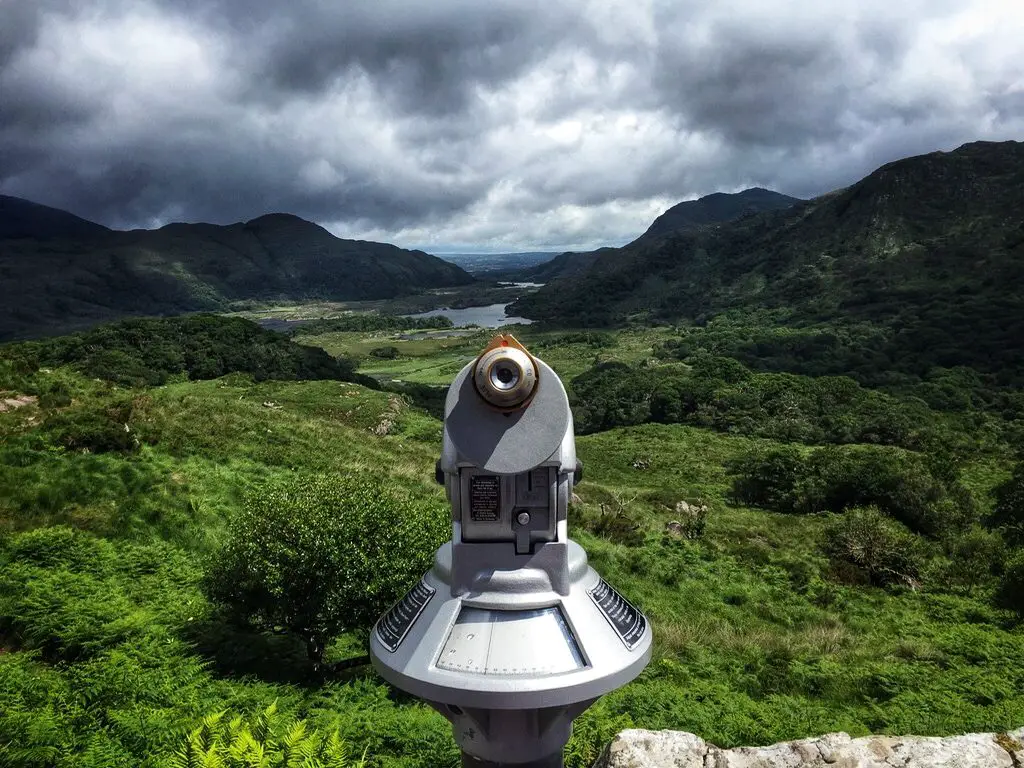 Killarney National Park is a brilliant drive. It will probably take you a full day to explore, but that is mostly because there are so many places to stop off. There are also a number of walking trails that we highly recommend. If you want some information on a detailed itinerary you can have a look at this post we wrote on the top things to do in Killarney. In the meantime here are the absolute must sees when planning a road trip through Killarney National Park:
Lakes of Killarney – Killarney National Park is made up of 3 lakes,  Lough Leane, Muckross Lake and Upper Lake. You can do lake cruises or even hike around the base of one of the lakes for incredible scenic views.
Ross Castle – You can't go to Ireland without seeing at least one castle. Located on the edge of Lough Leane and built in the 15th Century, Ross Castle is an absolute must.
Muckross House – This 19th Century Victorian Mansion is set against a lakeside backdrop and has some of the most beautiful gardens waiting to be explored.
Torc Waterfall – There is a fantastic walking trail here, and if you follow the steps right next to the waterfall you get some incredible views of the lakes.
Ladies View – This is a very scenic lookout with some fantastic views of Killarney National Park.
Route Planning Ireland – Killarney National Park
This is another shorter Irish Road trip, usually paired with the Ring of Kerry due to their close proximity. Again located in the south west of the country, this is definitely a good beginners road trip to give you a taste of the Irish scenery particularly if you are short on time.
Best Ireland road trip itineraries- Bantry to Killarney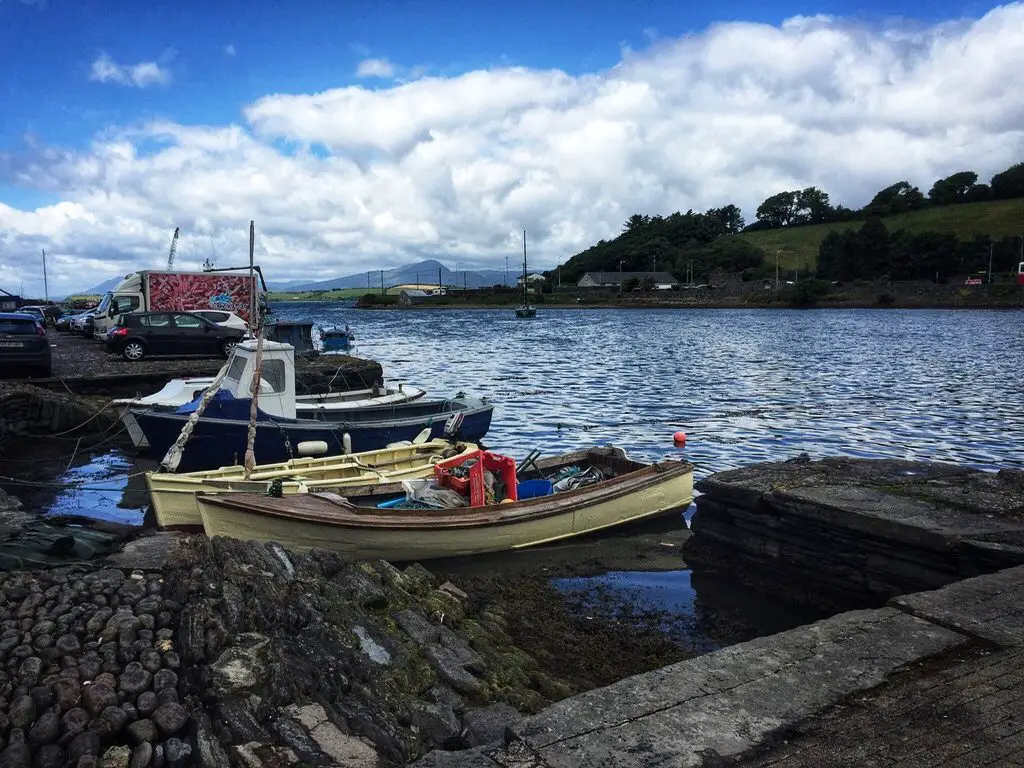 The drive from Bantry to Killarney is one of the most scenic in Ireland. Whilst it is only a short drive we absolutely recommend stopping along the way. Here are some of the key stops that we highly recommend you make.
Start by exploring Bantry. Take a wander around some of the back streets and walk around the harbour.
Drive 20 minutes till you reach Glengarriff. This village is home to around 800 people and a lot of natural beauty.
Head to Kenmare. This is another beautiful village and also forms part of the Ring of Kerry.
Drive through Killarney National Park. Be sure to make time to stop along the way.
Arrive in Killarney.
Route Planning Ireland – Bantry to Killarney
This is a good road trip to incorporate into your drive through the Killarney National Park. If you are staying the night in Killarney this is perfect. It gives you a good taste of the Irish seaside, the incredible woodland and greenery and then ends in a quaint Irish town.
Best Ireland road trip itineraries- Causeway Coastal Route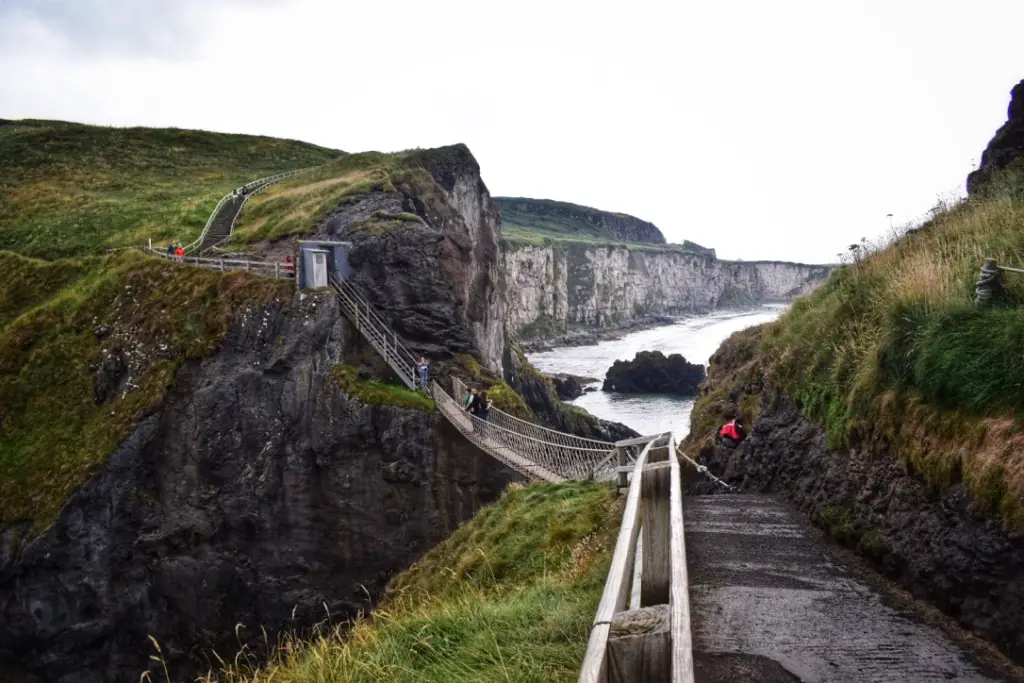 Moving on to Northern Ireland now, the Causeway Coastal Route is another Ireland driving itinerary that you absolutely have to do. For a more detailed article on what to do then you can look at our 2 day Northern Ireland itinerary. But in the meantime here is an overview.
For this road trip we recommend starting in Belfast. There are a number of European flights that fly into Belfast Airport on a daily basis and it is quick and easy to rent a car here as well. You will probably need at least 2 days to do the drive and see all the main sights. Here is our sample itinerary.
| | |
| --- | --- |
| Time frame | Ireland Road trip Itinerary |
| Day 1 Morning | Pick up your car from Belfast Airport |
| | Visit the Dark Hedges |
| Day 1 Lunch | Explore Ballycastle & grab some lunch |
| | Dunluce Castle |
| Day 1 Afternoon | Explore the Giant's Causeway |
| Day 2 Morning | Visit the Carrick-a-rede Rope Bridge |
| | Ballintoy Harbour |
| Day 2 Lunch | Portstewart for lunch and a walk along the beach |
| Day 2 Afternoon | Mussenden Temple and Downhill Demesne |
| | Drive back towards Belfast |
The map below highlights the route we took along the Causeway Coast. The reason the route look slightly disjointed is because we desperately wanted to visit the Carrick-a-rede Rope Bridge when it opened to avoid the crowds. We had heard that you often have to wait quite a while to cross so thankfully for us by turning up early, we avoided this.
Route Planning Ireland – Causeway Coastal Route
This is by far one of our favourite road trips in Ireland. This gives you a good taste of Northern Ireland. For this one you will need to fly into Belfast or at a stretch Knock Airport or even Dublin.
Best Ireland road trip itineraries-Dublin to Glendalough via the Wicklow Mountains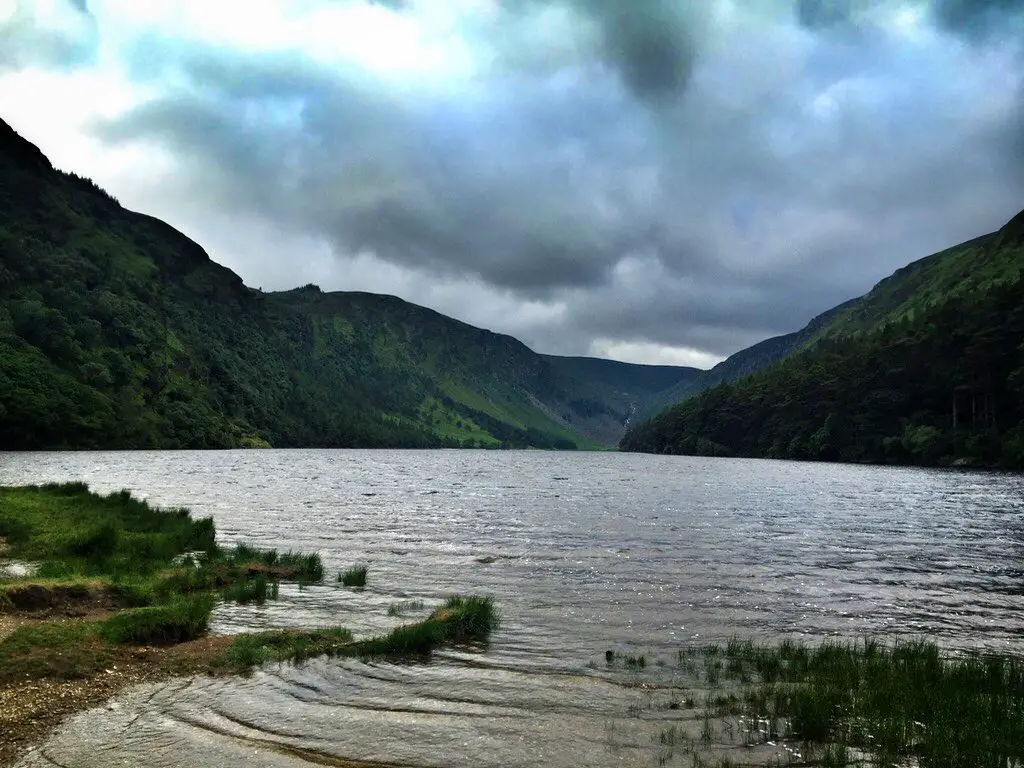 If you are based in Dublin and asking yourself where should I go on a road trip, then you should definitely consider a day trip to Glendalough via the Wicklow Mountains. Here are some of our recommended must see sights. And if you want some more information you can read more about our day trip from Dublin here.
Wicklow Mountains must see sights
Glenmacnass Valley and waterfall
Powerscourt Estate and Powerscourt Waterfall
Great Sugar Loaf
Glendalough must see sights
Glendalough Monastic Site
St Kevin's kitchen
Round Tower
Route Planning Ireland-Dublin to Glendalough via the Wicklow Mountains
This is a fantastic drive and can be done in 1-2 days either as a day trip from Dublin, or an overnight stay. Dublin is the closest airport for this one, and it gives you a good opportunity to get away from the hustle and bustle of Dublin centre.
Best Ireland road trip itineraries- Yeats country- Sligo and Leitrim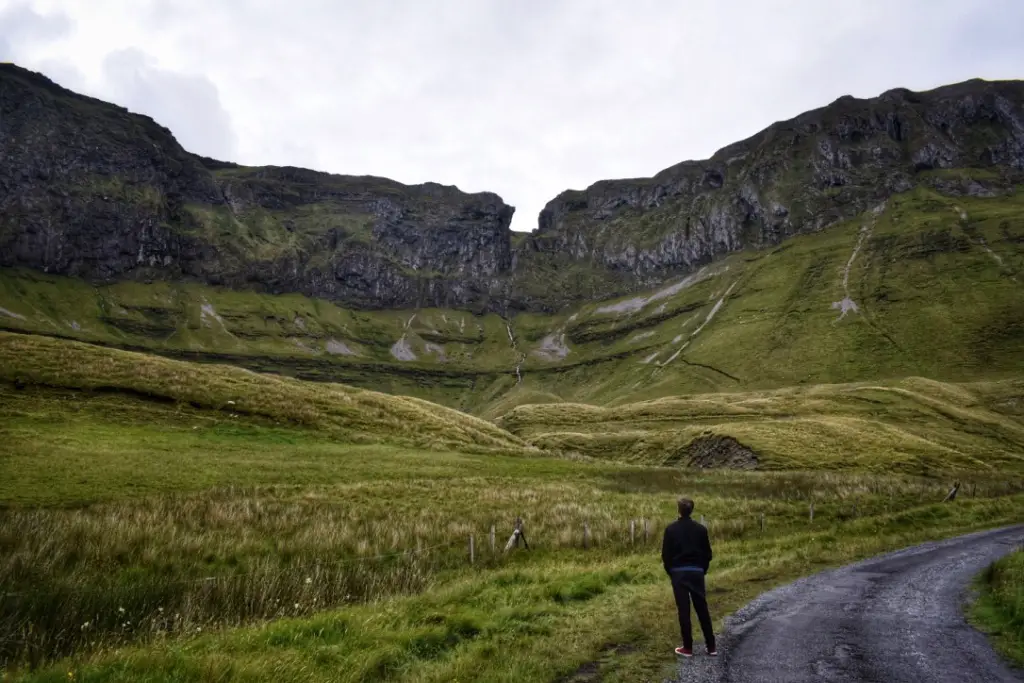 This next self drive Ireland itinerary is one that is really special to us. Sligo is where Dave is from, and we make frequent trips back here because of it. Sligo was also where poet W B Yeats would spend his childhood holidays. He developed such a love for it that it would go on to inspire a lot of his poetry. You probably need a good 2-3 days to enjoy the main sights of Sligo and neighbouring County Leitrim.
Here are some of the must see sights in Sligo and Leitrim:
Strandhill Beach- known for its surf school Strandhill is a great place to walk around and experience Yeats country. You get incredible views of the Atlantic Ocean crashing towards the shore, as well as Benbulbin and Knocknarea, two distinctive mountains that form the landscape of Sligo.
Aughris Head– if you want to go for a cliffside walk and take in the dramatic rocky landscape shaped by the Atlantic Ocean then Aughris Head is a must. The best thing about it is that it is stunning but very few tourists know about it, making it the perfect stop for your Ireland driving itinerary.
Rosses Point- another coastal spot in Sligo which served as an inspiration to W B Yeats as his uncle owned a home in the area.
Mullaghmore – this small fishing village with a stunning coastline is another must see spot in Sligo.
Gleniff Horseshoe- this has to be one of our favourite and less visited spots in Sligo. The views are incredible and when we visited we were the only people there.
Parkes Castle– this 17th century castle is located in County Leitrim and has stunning views over Lough Gill.
Rose of Innisfree – the Rose of Innisfree is a boat tour that departs just next to Parkes Castle and gives you the opportunity to see the landscape and waterways that inspired some of W B Yeats most known works.
Glencar Waterfall-  the waterfall was the subject of W.B Yeats poem "The Stolen Child" and is a top sight on your Yeats Country road trip.
W.B Yeats' Grave – literary fans should make a visit to W.B Yeats' Grave. Yeats' remains are buried in Drumcliff Cemetery under the watchful eye of the Benbulbin Mountains.
Tobernalt Holy Well – located next to Lough Gill this historical well is a great place to go for some spiritual reflection.
Slish Wood- this is a fabulous hiking trail right next to Lough Gill.
Route Planning Ireland – Yeats country- Sligo and Leitrim
This drive can be incorporated into your Wild Atlantic Way trip, but we have separated it because the route itself is incredible. It is probably the least touristy of all the road trip itineraries we have listed, and gives you a real taste of the Ireland that the Irish see.
Best Ireland road trip itineraries- County Cork road trip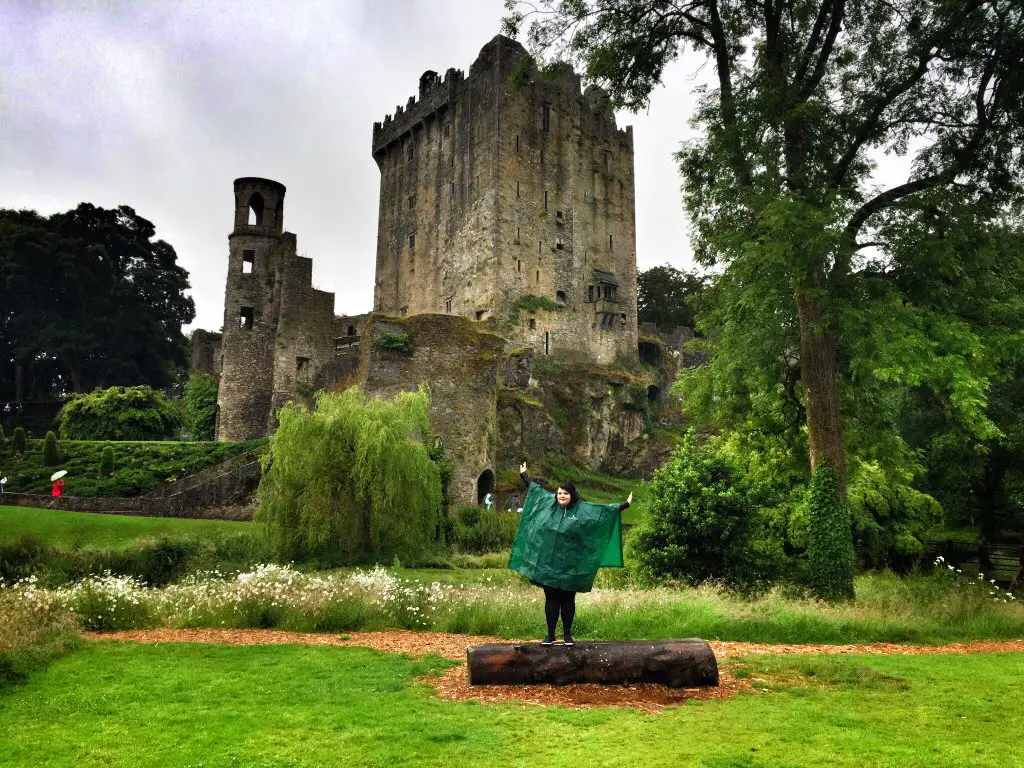 Our final suggestion of the most scenic drives in Ireland has to be a drive around County Cork. We only had 3 days in Cork, and after the first day wished we had much more time! Here is what we did in 3 days:
Day 1 Dublin to Blarney Castle. Drive to Cork City for the evening.
You cannot visit County Cork without a visit to one of its most famous attractions- The Blarney Stone. One kiss and you will be gifted with the gift of the gab. Of course getting to the stone is no easy feat. For starters you have to make your way to Blarney Castle and climb to the top. From here you lay on your back and reach out to kiss the stone, which I should add is suspended over a severe drop. It is not for the faint hearted that is for sure. Do make sure you take the time to explore the gardens and the rest of the castle too.
Day 2 Explore Cork City
Cork city is full of so many cultural delights. From the English market filled with fresh seafood and produce to the bells of St Anne's church that you can ring to the tune of Waltzing Matilda and other famous songs.
Day 3 Explore Bantry 
Our final stop in Cork was Bantry which as mentioned above is a colourful seaside town that you absolutely have to explore!
Ireland Route Planning- County Cork road trip
This road trip is great if you want to spend a few days away from Dublin. Cork is popular among tourists and a good alternative to the hustle and bustle of Dublin.
Ireland driving itinerary- recap
Hopefully after reading this article you will no longer be wondering where should I go on a road trip in Ireland. As you can see there are so many amazing drives to do in the country. We visit Ireland a lot and will regularly keep this post updated so that you know the best road trip routes in Ireland.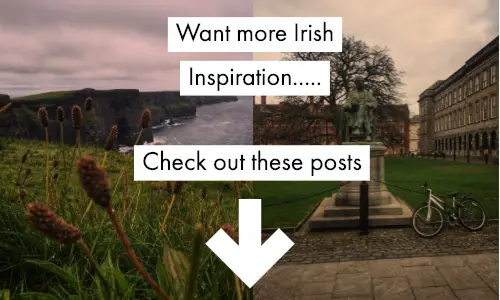 Road trips
Destinations