Following the Sligo Wild Atlantic Way route
Regular readers of the blog probably already know that Sligo holds a special place in our hearts. Dave grew up there and it truly is one of the most beautiful places in Ireland. In this post we follow the Sligo Wild Atlantic Way route and give you tips on the best things to see and do along the way.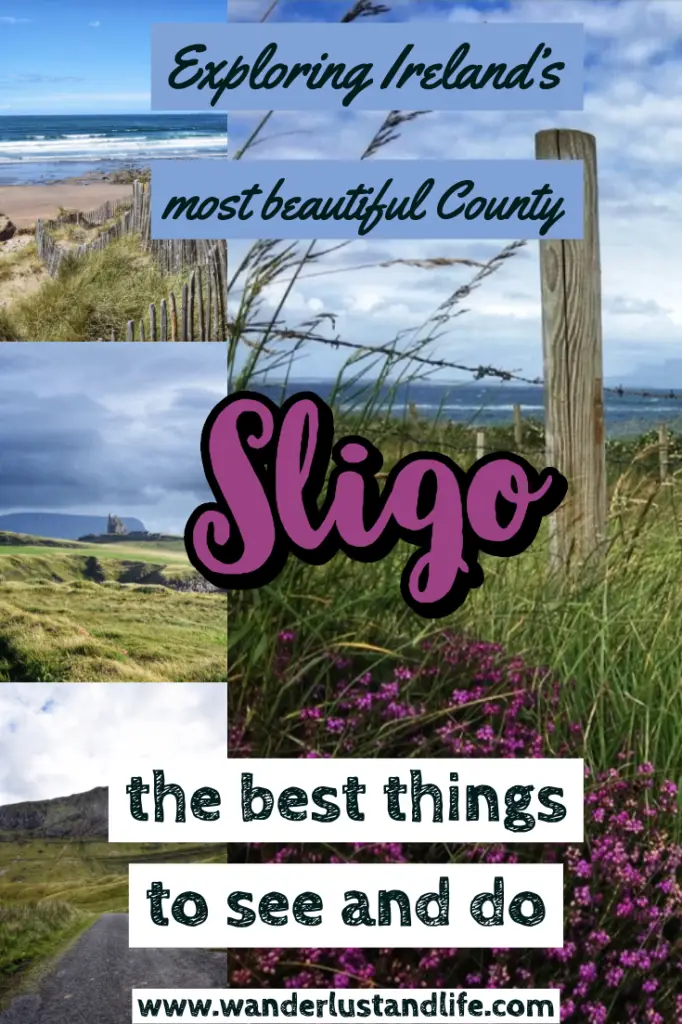 What is the Wild Atlantic Way
The Wild Atlantic Way is a 2,500 km coastal route along the west coast of Ireland. It is broken up into 6 regions including the Northern Headlands, The Bay Coast, The Cliff Coast, The Haven Coast, Southern Penisulas and The Surf Coast. In this piece we will be following a small section of the Surf Coast, and looking at the Sligo Wild Atlantic way route. For more information and some route ideas have a look at our post on how to see the Wild Atlantic Way in  5 days.
Why visit Sligo?
So you might be wondering why visit Sligo? Sligo really is one of the hidden gems of Ireland. Located in the northwest of Ireland, Sligo has it all. From picturesque beaches moulded by the North Atlantic Ocean, to scenic mountain walks and forest trails, you'll be spoilt for choice. And of course, after all that exploring, you can recharge and experience the charm of traditional Irish pubs while listening to traditional Irish music.
We have also added Sligo to our Ireland bucket list so checkout this post for more information.
Things to do in Sligo
There are so many things to do in Sligo, and you really will love visiting this incredible county. The Wild Atlantic Way stops really are just the beginning. Ideally to get the most out of your Sligo trip you will need a car, that being said there are a few organised tours you can do as well. Having a car gives you the option to explore Sligo properly, from the key stops along the Wild Atlantic Way, to exploring some of the hidden gems the county has to offer.
And if you want more detail on visiting the best beaches in Sligo, here is a helpful guide.
Sligo Wild Atlantic Way Route- key stops
There are a number of places to stop in Sligo and we will go into a bit more detail on those places shortly, but first here are some key points along the Wild Atlantic Way coastal route.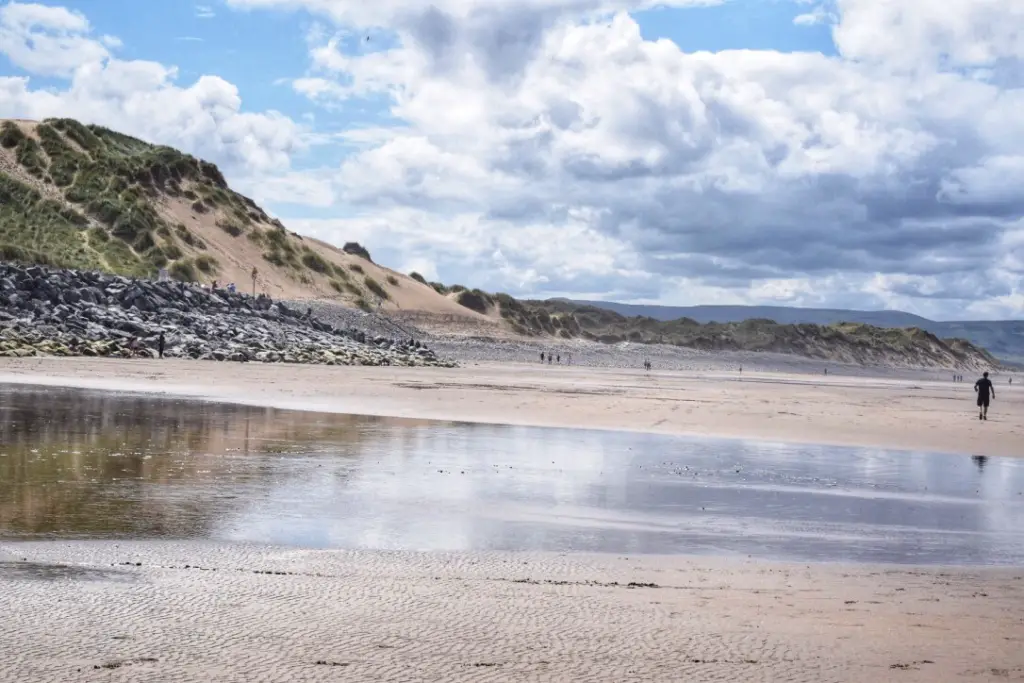 Strandhill Beach
Renowned for its surf school, Strandhill is a must see on any visit to Sligo. As you park your car and get out, the sea breeze instantly hits your face. You can hear the waves crashing as you peer below at the Atlantic Ocean. It really is beautiful. Swimming is not advised as the waves can be pretty rough, but it is an excellent place for surfing. In fact for many, it is one of the best places to surf in Ireland.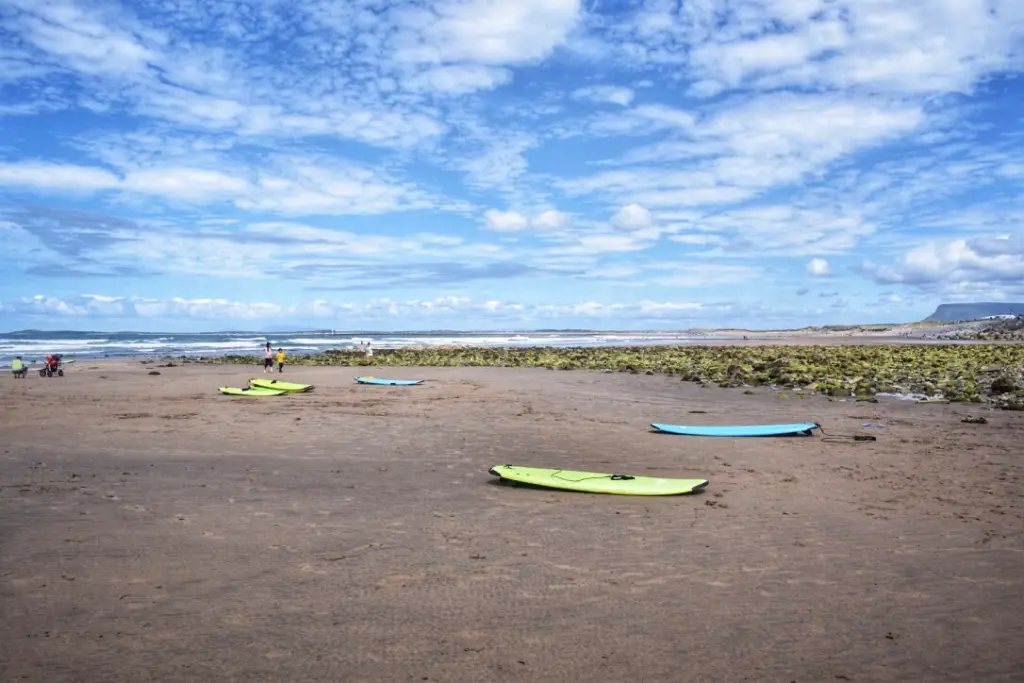 Strandhill has a very relaxed vibe. There are a number of cafes and bars if you are feeling peckish. If you do want food, we highly recommend Shells cafe. And this might be a bold claim but this is where I ate the best burger of my life. The food is delicious and their motto is they make good food not fast food.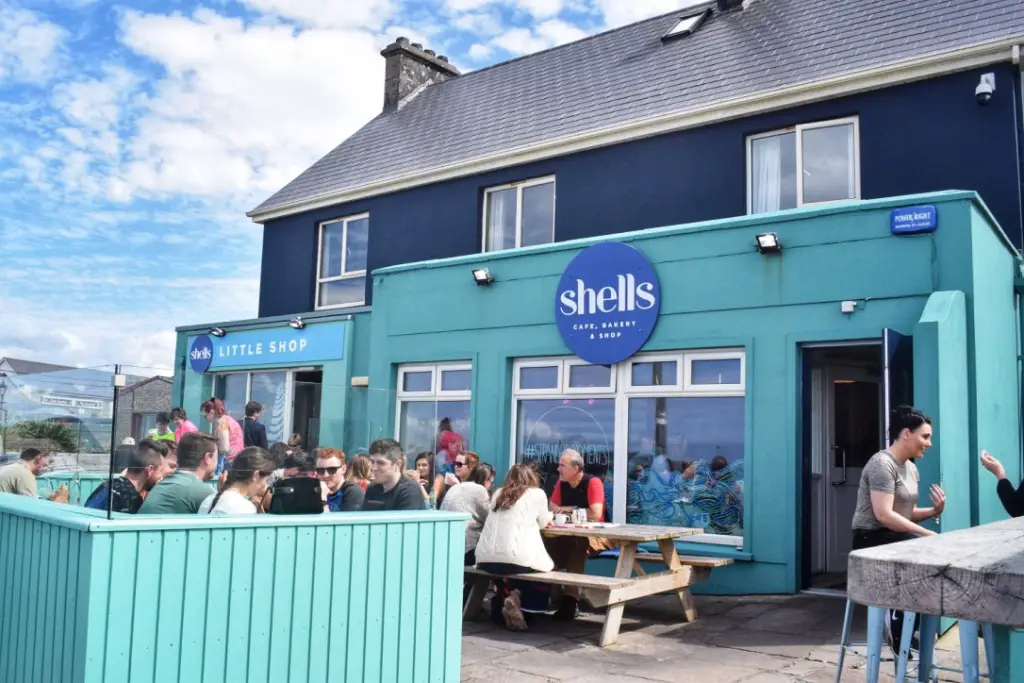 Dave ordered a sandwich which was bigger than my burger. And it was amazing. The bread was fresh and homemade and despite being full towards the end he soldiered on and finished his plate because it tasted so good. You cannot reserve tables and often there is a bit of a wait to be seated, but I promise you it is worth it.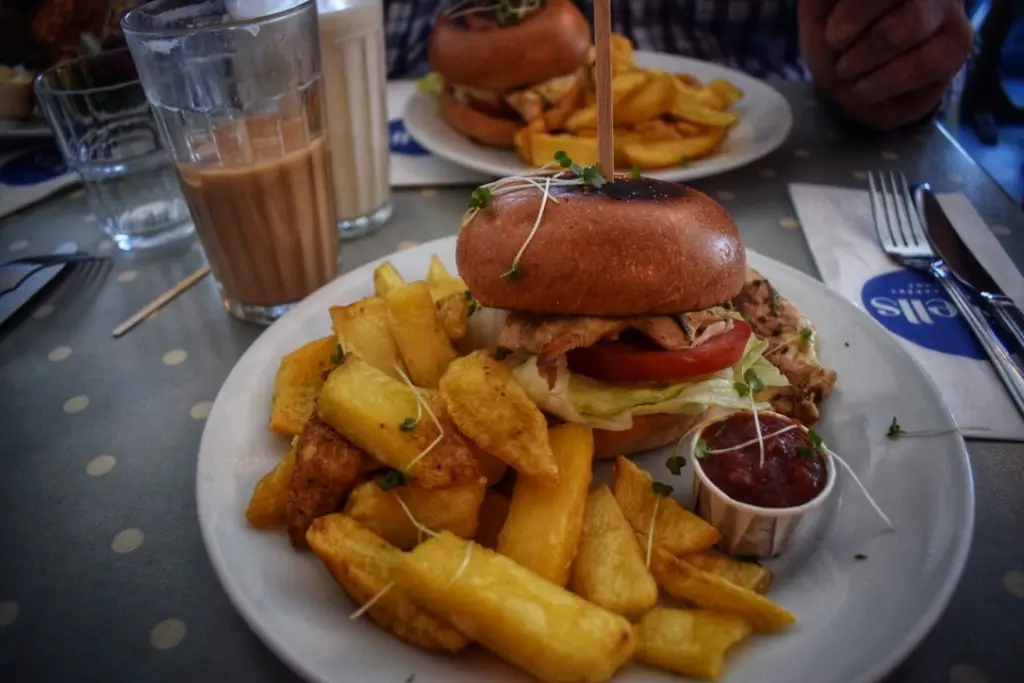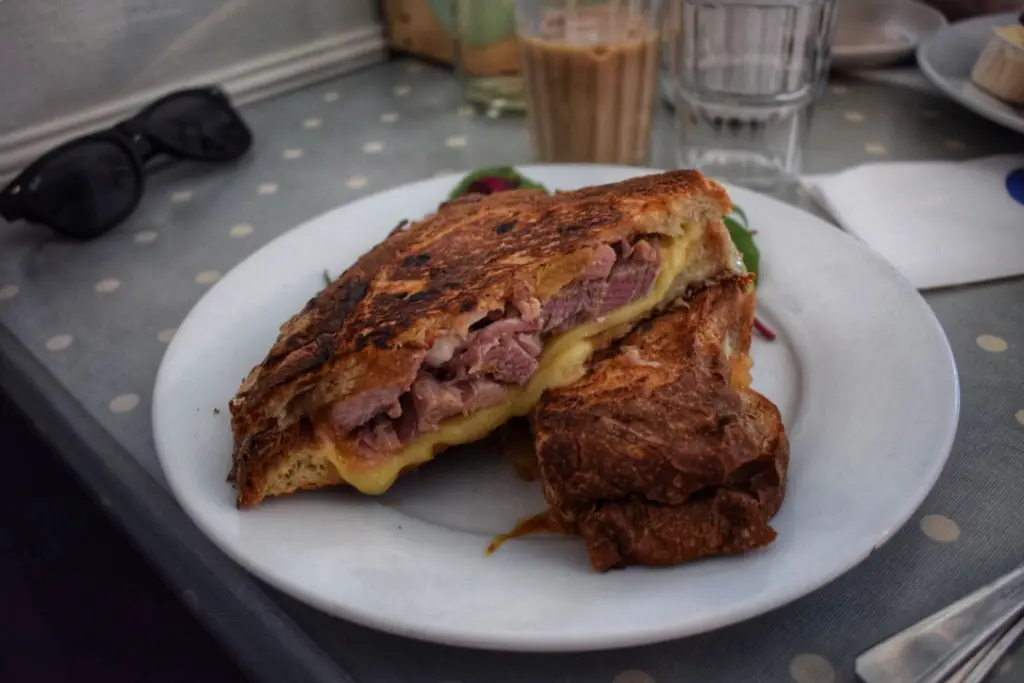 To walk off your lunch, head down to the beach at low tide and admire the incredible views of Benbulbin and Knocknarea. There is also a coastal path that takes you walking through the sand dunes and all the way out to Sligo Airport. There are a lot of B & B's around here so if you are looking for a beautiful serene place to spend the night, Strandhill might just be for you.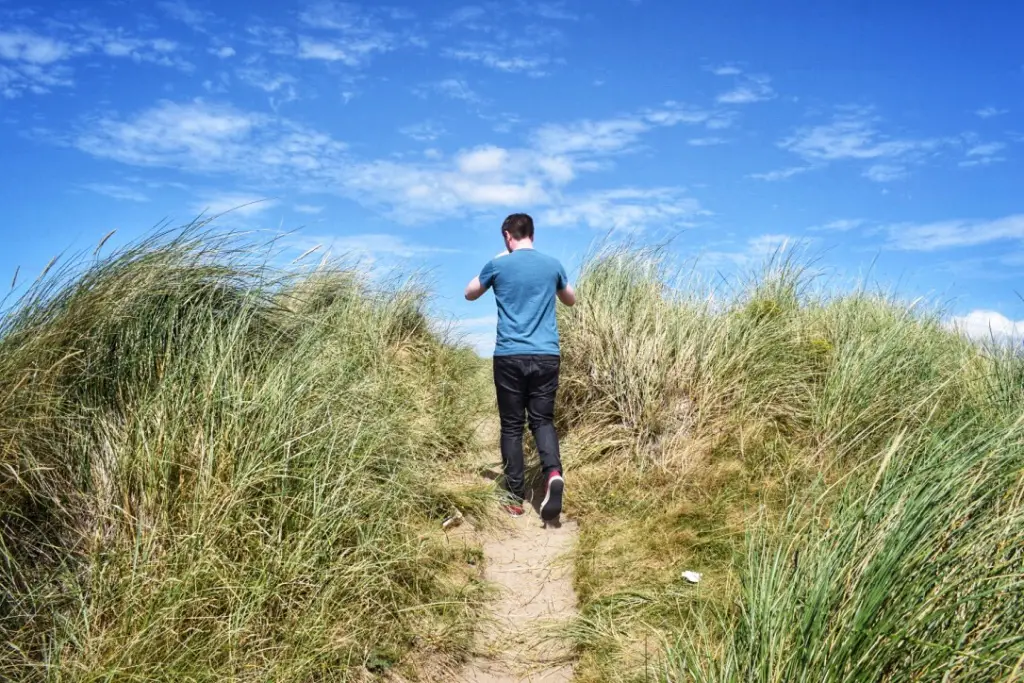 Aughris Head
Aughris Head is a real hidden gem in County Sligo. On a sunny day the water turns a bright blue and children can be seen jumping in and splashing about. It is picturesque and is actually really quiet. In fact after visiting I couldn't understand why tour buses weren't coming here in the droves? Although I think that is also a part of what makes it so special.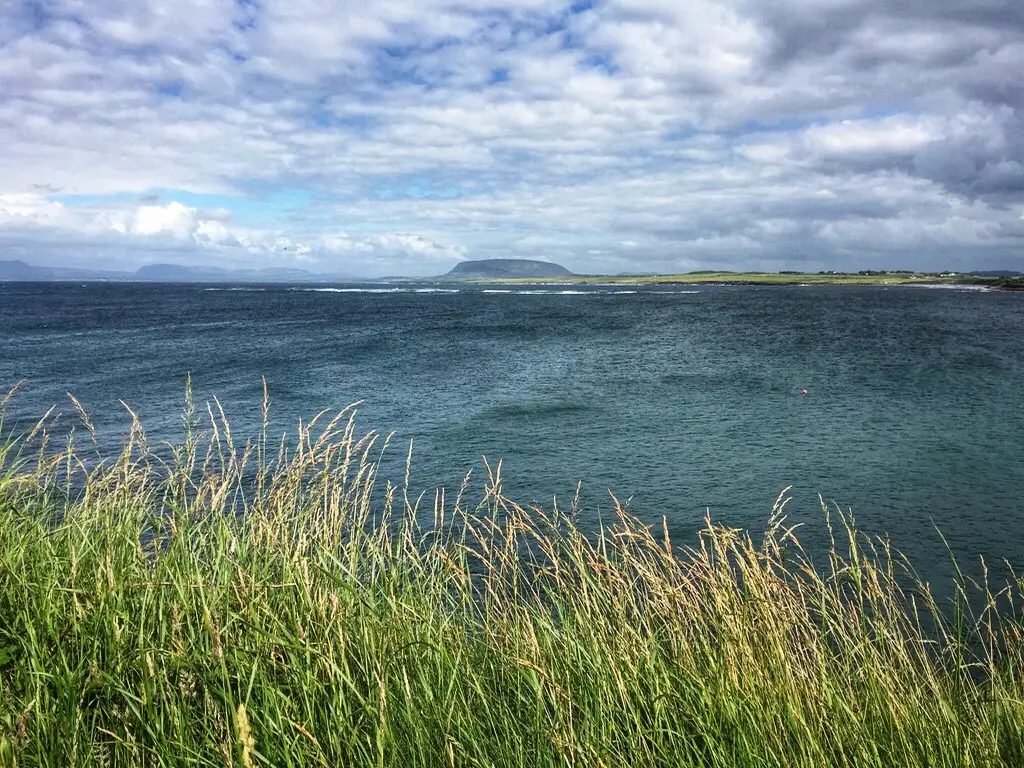 There is a coastal path you can take which looks down at the dramatic rocky landscape shaped by the Atlantic Ocean. At parts of the cliff walk you can see fishermen casting their rods into the water. It really is the Ireland that you read about in guide books.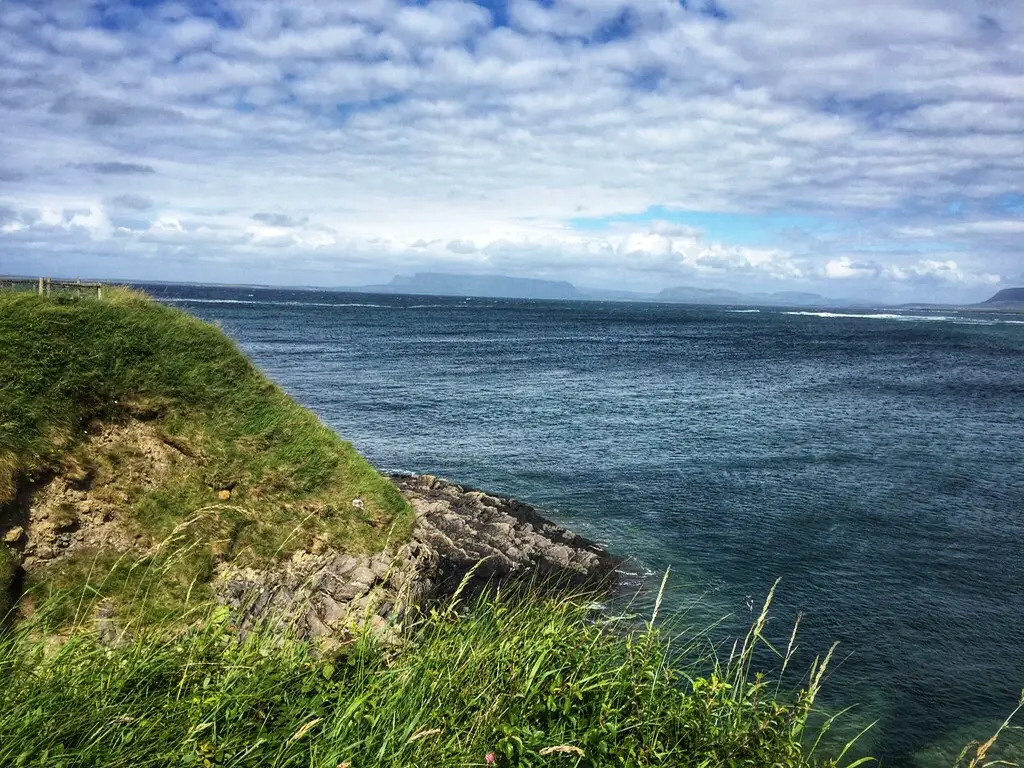 If you are looking for food, head to the Beach Bar. Here you can find traditional Irish food, fresh seafood, and a nice pint of Guinness. It is a family run business with a welcoming atmosphere that is felt as soon as you walk through the door.
Rosses Point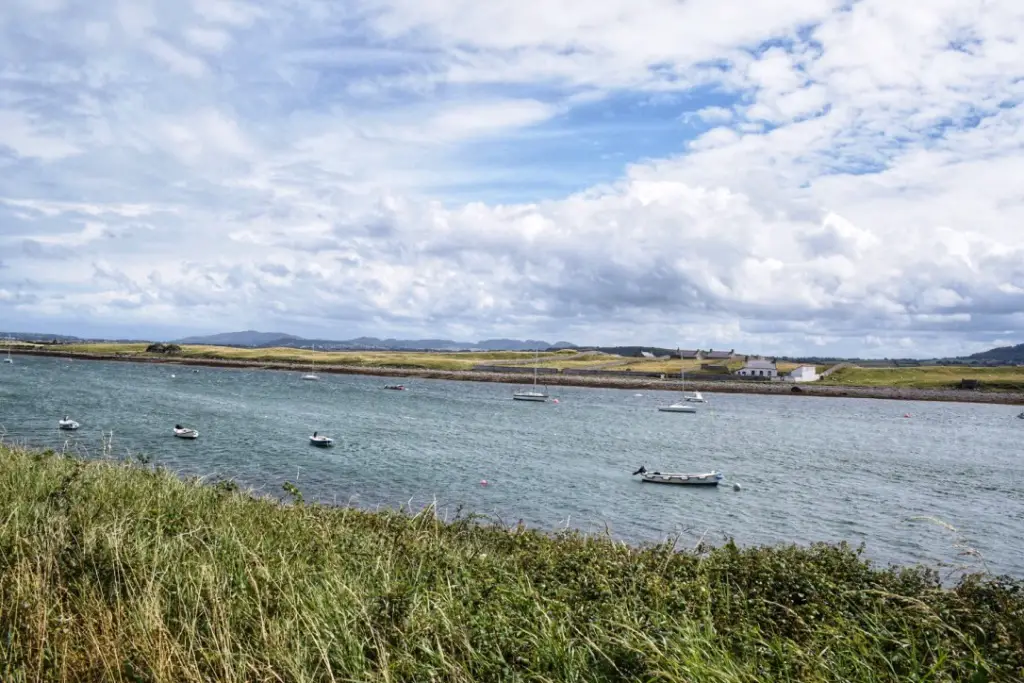 If you are wanting to take a dip in the water than Rosses Point is the best place to go. The beach has lifeguards on duty during the summer months. It does get busy on nice days where you will find families building sandcastles and eating ice cream.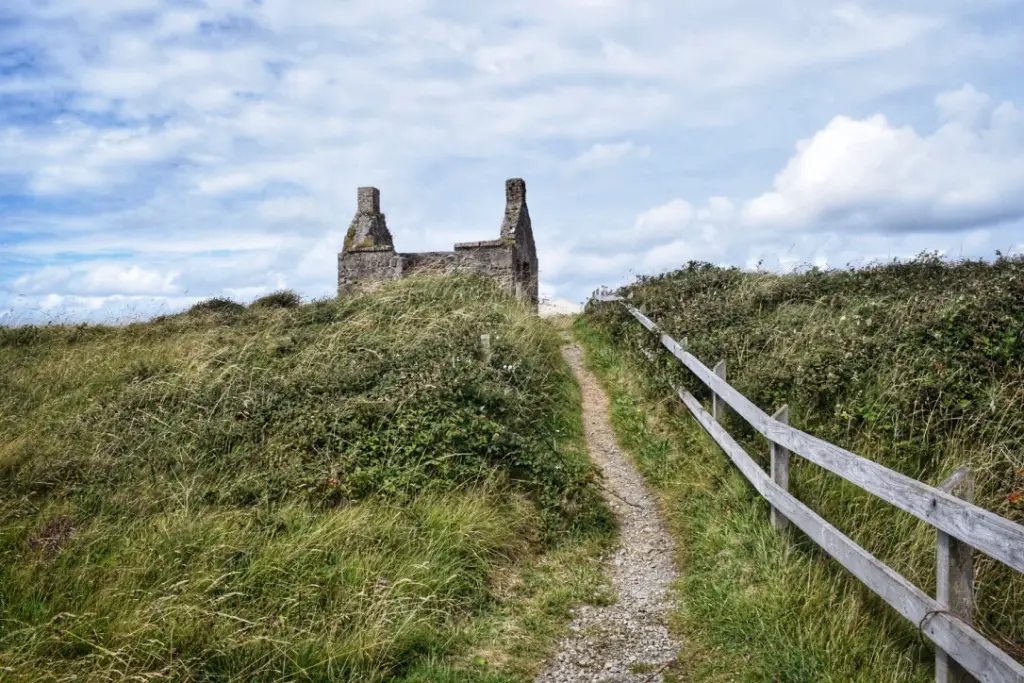 Once of the most picturesque walks has to be the Rosses Point Coastal Walk. Here you will find lighthouses, and views that inspired poet W.B Yeats to write some of his best poems.  His uncle had a house here and regrettably, it sit in ruins at the moment but back in the day this is where Yeats would spend time in his childhood. It is easy to see how this place inspired his poetry.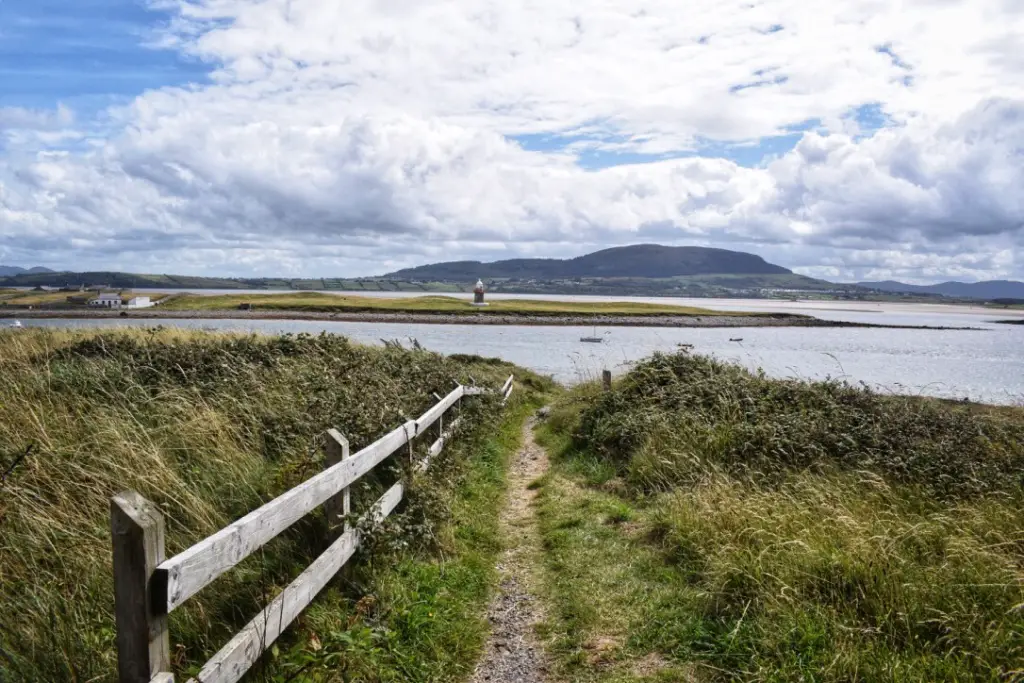 You will also find a disused Pilots house which looks out to sea. Stand inside and you can look out the two round circle windows and capture an incredible shot of the water.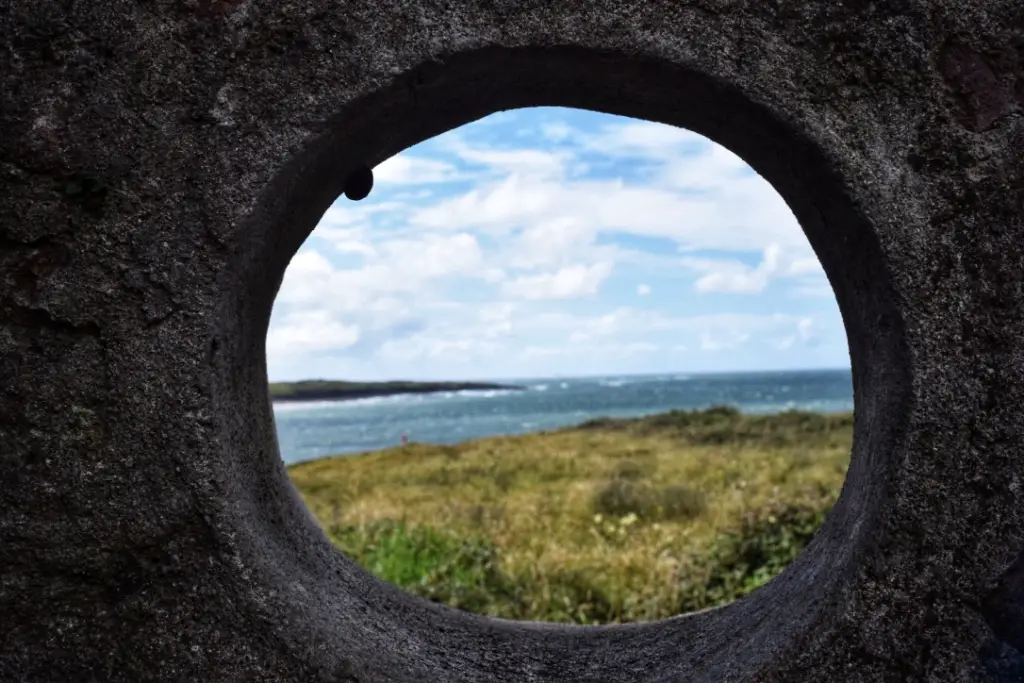 If you are looking for a bite to eat we recommend The Driftwood. On a nice day you can sit outside and admire views of the water across the way. We actually only came in for dessert and were spoilt for choice.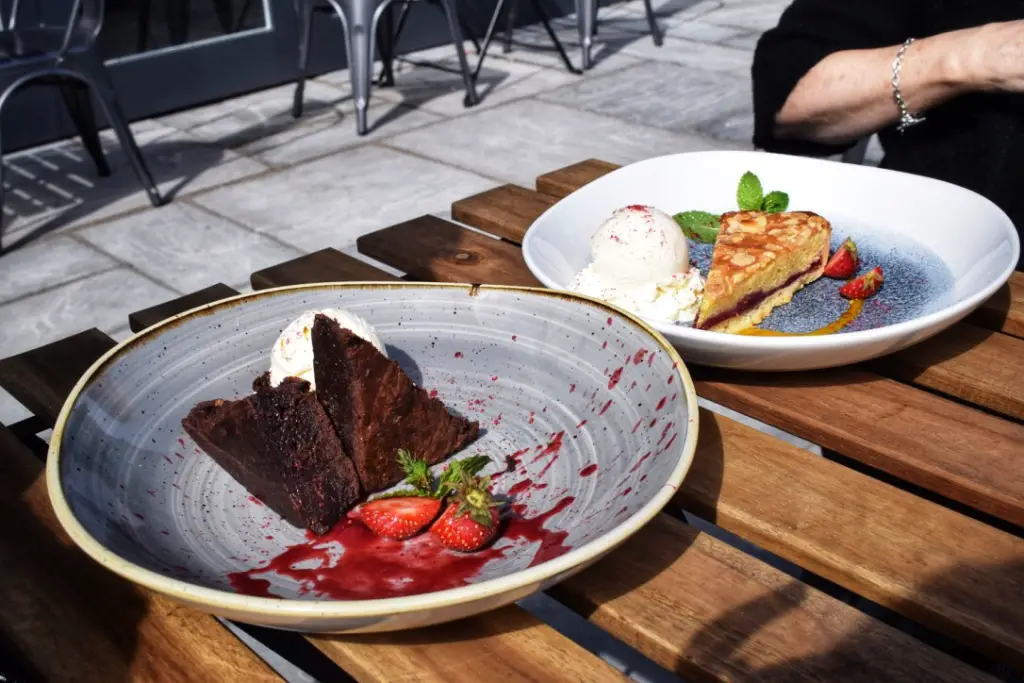 Mullagmore
Mullagmore is a small fishing village set around a walled harbour. It is picturesque and there are a few restaurants and pubs serving fresh seafood.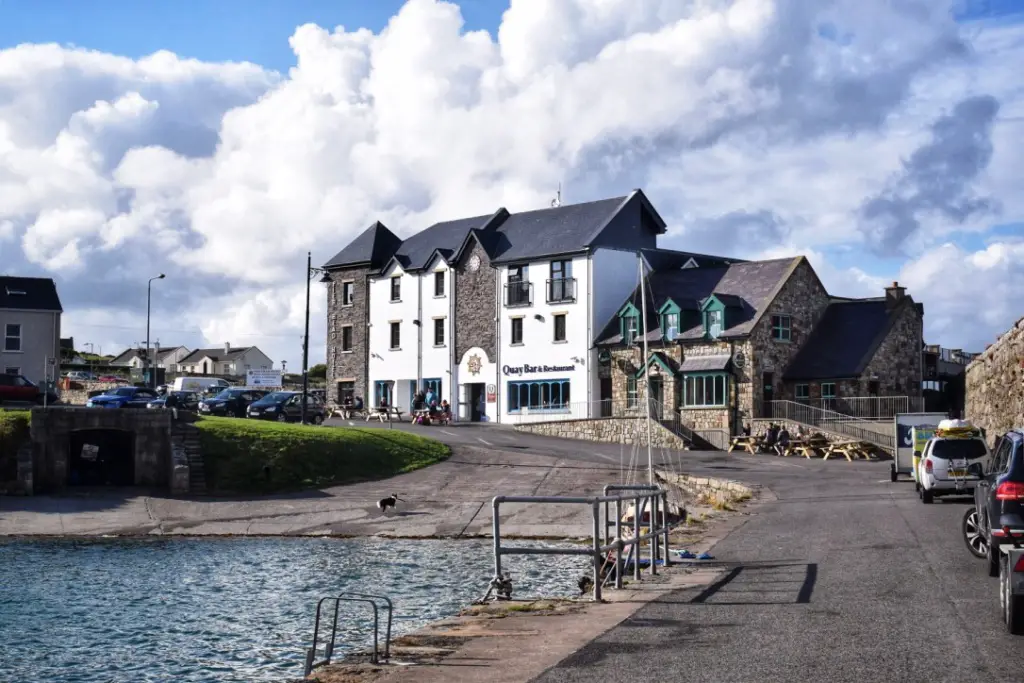 If you venture out a bit further you can walk along the cliffs which provide an excellent view of the waves crashing against the rocks. Like everywhere in Sligo it is scenic and not inundated with tourists. Having the whole place to yourself makes it feel that much more special.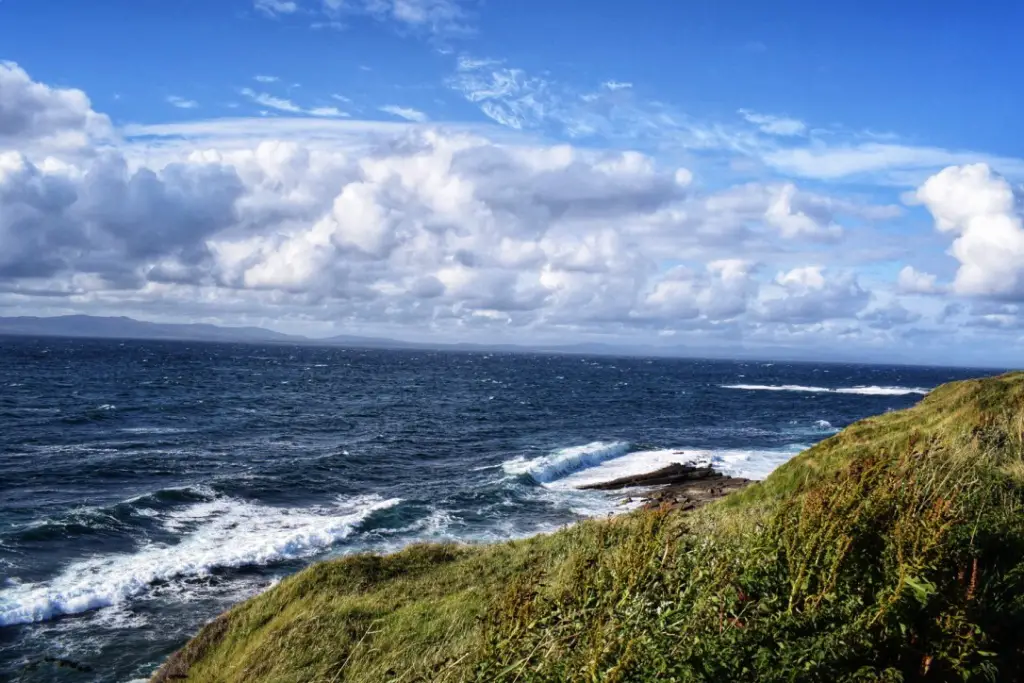 As you depart, see if you can catch a glimpse of Classiebawn Castle. The castle was frequented by Lord Mountbatten, a British Royal Navy officer and statesmen. His relations include members of the current royal family. In 1979 he was killed in his fishing boat by a bomb planted by the IRA.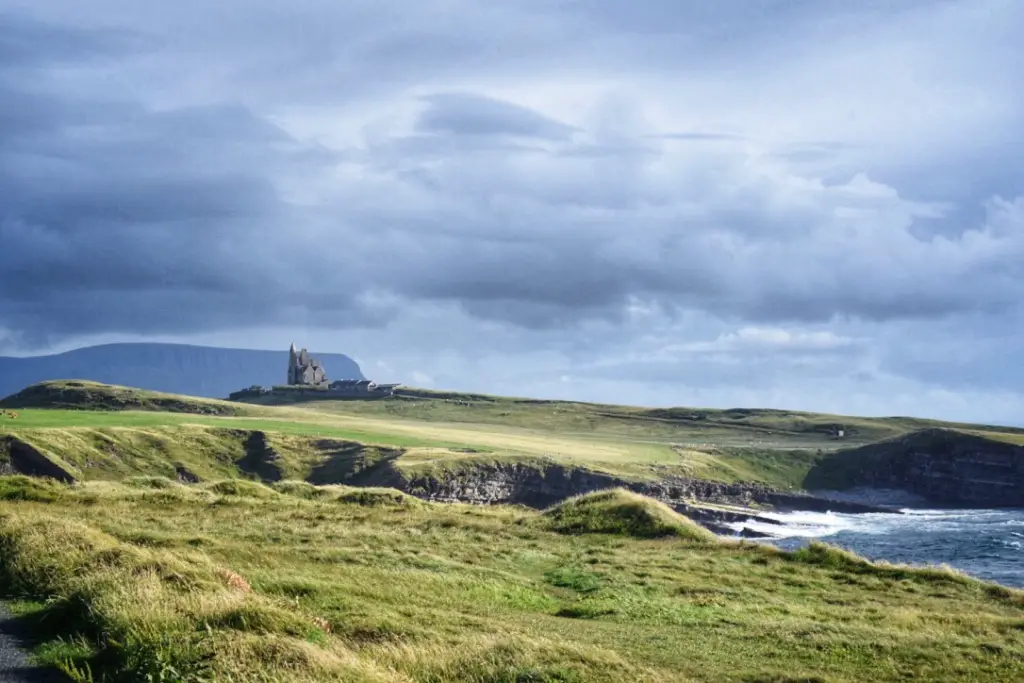 Despite its gory history, the castle is beautiful especially when viewed with Benbulbin in the background.
Other prominent sights
If you are in the area there are some other prominent sights you should definitely visit.
Gleniff Horseshoe
If you are visiting Mullagmore, take a small detour to the Gleniff Horseshoe. It is a six-mile loop of narrow winding road surrounded by spectacular mountain views. It is another hidden secret in Sligo and when we visited, we passed very few cars. Looking up at the mountain really reminds you how insignificant and small you are. It is honestly one of the most beautiful places we have ever been and really is worth the drive.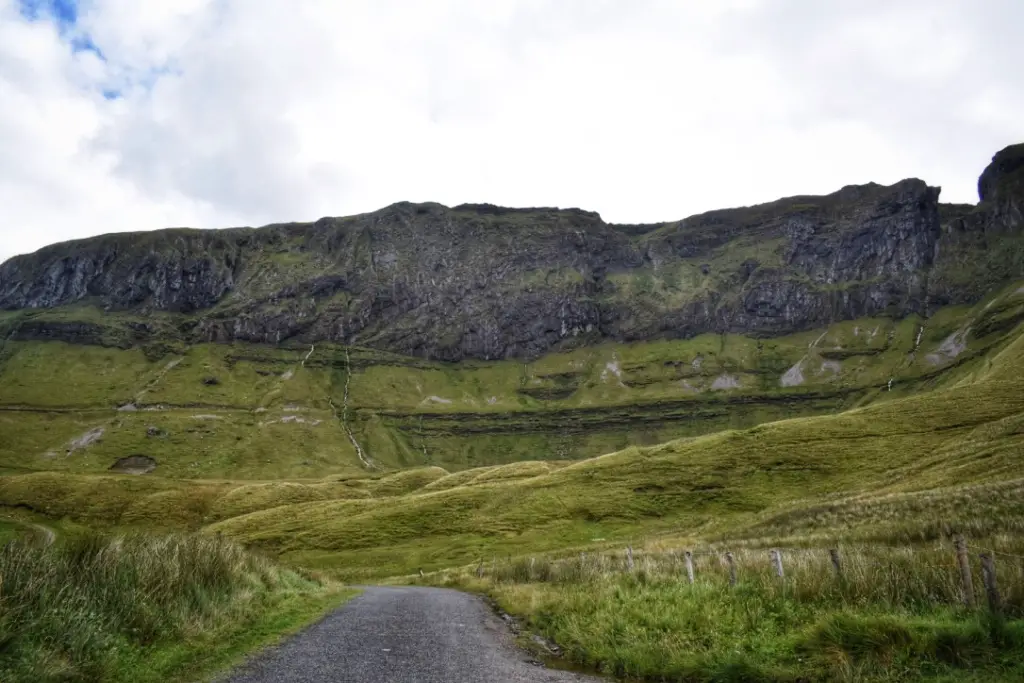 Parkes Castle
Ok so technically this one is in County Leitrim but we couldn't leave it out. It is a restored castle from the plantation era of the early 17th century.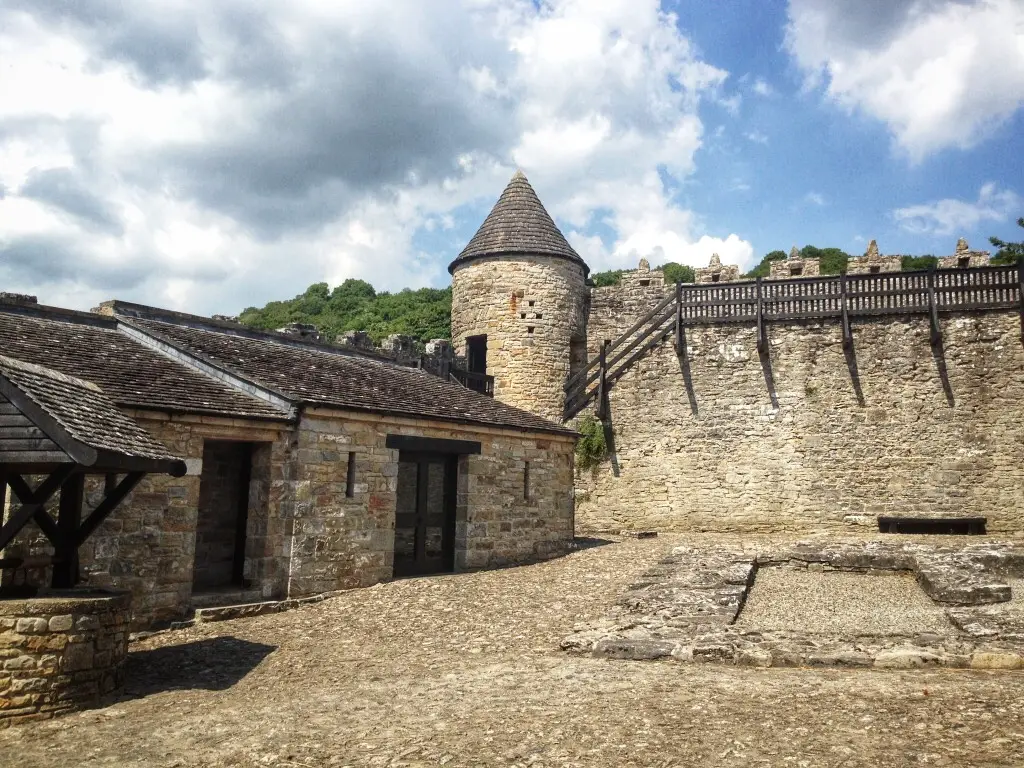 Situated on the shores of Lough Gill it is picturesque and peaceful. There is also a cruise you can do that leaves right next to the Castle and takes you out onto Lough Gill, called the Rose of Innisfree.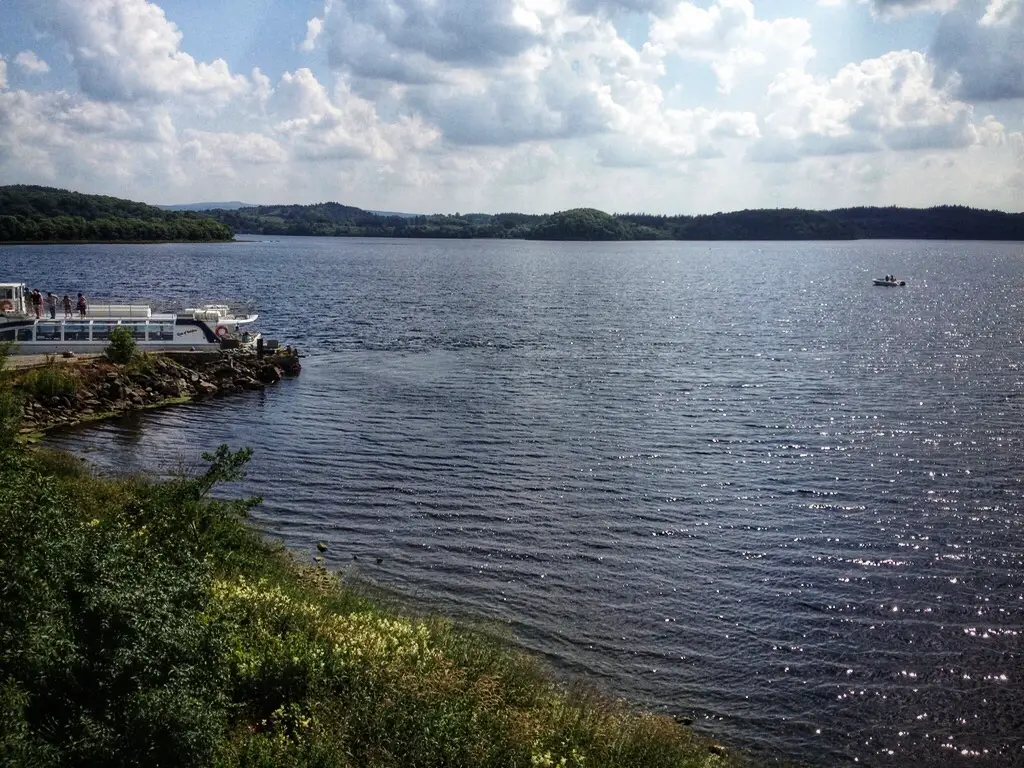 Glencar Waterfall
Ok so this is another sight not in Sligo but Leitrim. The 50ft waterfall is located at Glencar Lough and was the subject of W.B Yeats poem "The Stolen Child".  Visiting is free and there is quite a bit of parking around too. There is also a cafe and tourist information point if you wish to visit.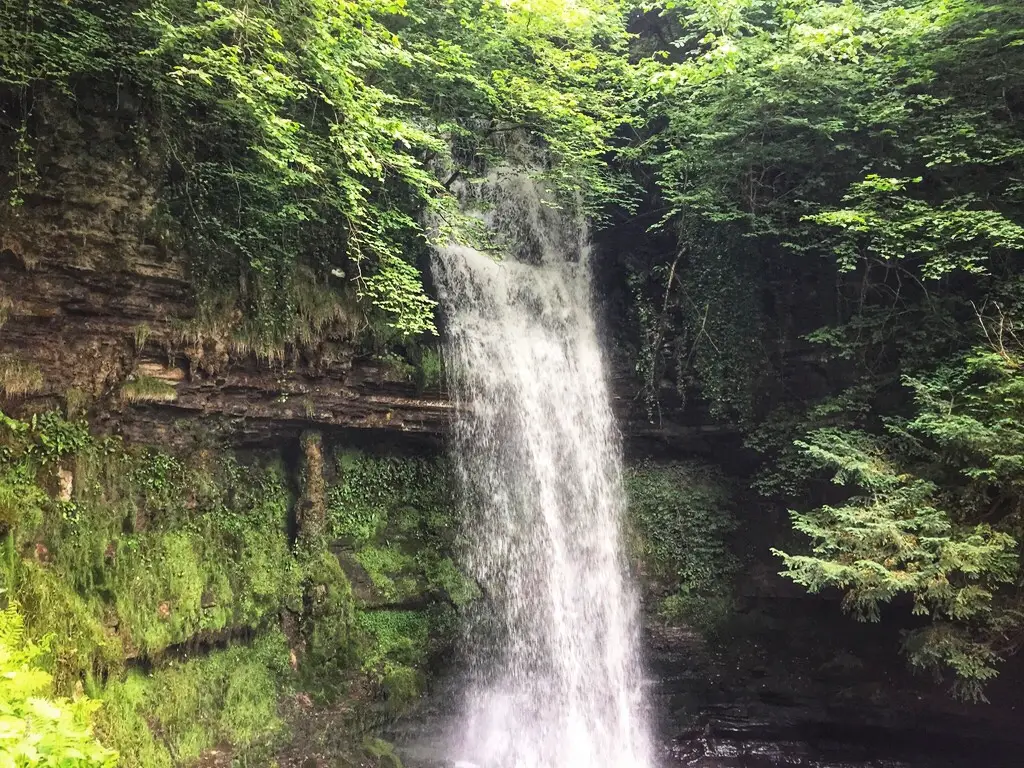 W.B. Yeats' Grave
Literary fans should make a visit to W.B Yeats' Grave. Yeats' remains are buried in Drumcliff Cemetery under the watchful eye of the Benbulbin Mountains. He died in France in 1939 and had asked to be buried in a temporary grave before being repatriated back to Sligo. The repatriation however did not take place until 1948 due to the outbreak of World War 2. Some claim his remains were mixed up with someone else's on his return to Ireland. Either way though the grave is a symbolic show of his love of the place that inspired him so.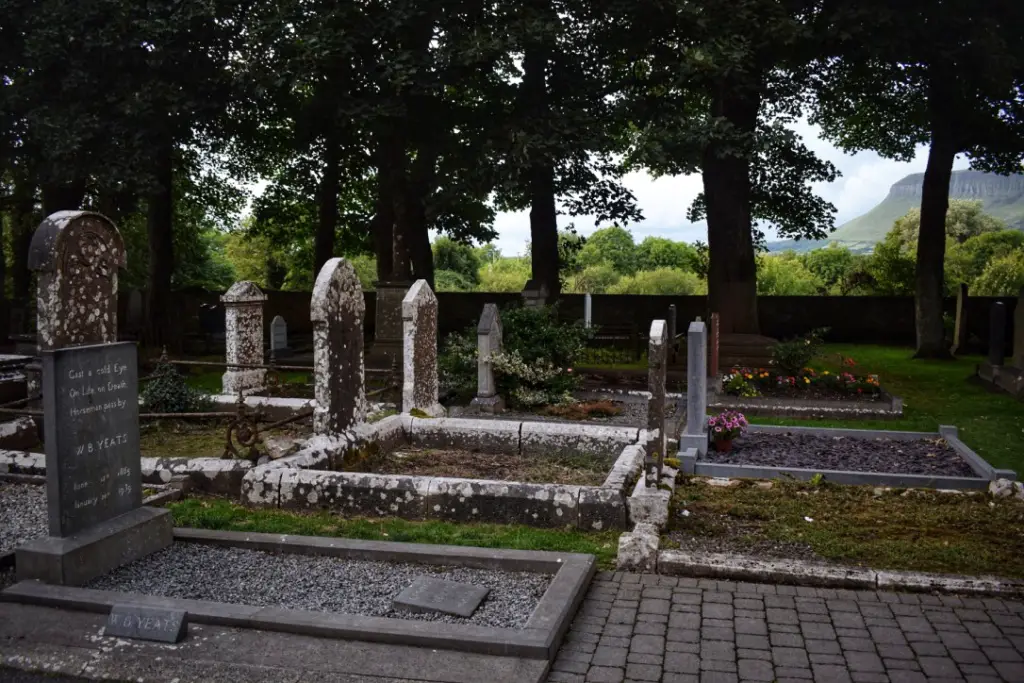 Tobernalt Holy Well
Located near Lough Gill this peaceful and spiritual spot is truly a place for reflection. During the 18th century Catholics were banned from celebrating Mass by the British who controlled Ireland at this time. Therefore they resorted to holding Masses in hidden areas like the Holy Well.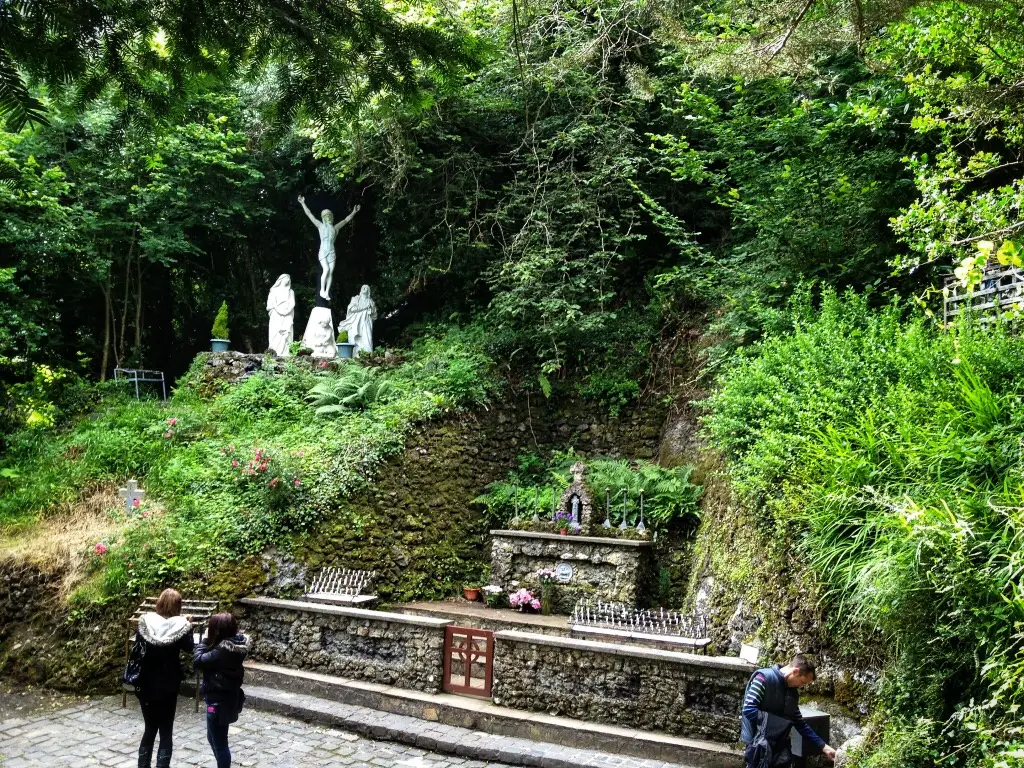 Slish Wood
One of the most beautiful wooded walks in Sligo has to be at Slish Wood. You can walk along the path following Lough Gill and take in the unspoilt natural beauty. There is a walk you can do which takes about an hour and is suitable for people of all ages. You get a fantastic view of Lough Gill and there are plenty of places to stop, sit down, and just take it all in.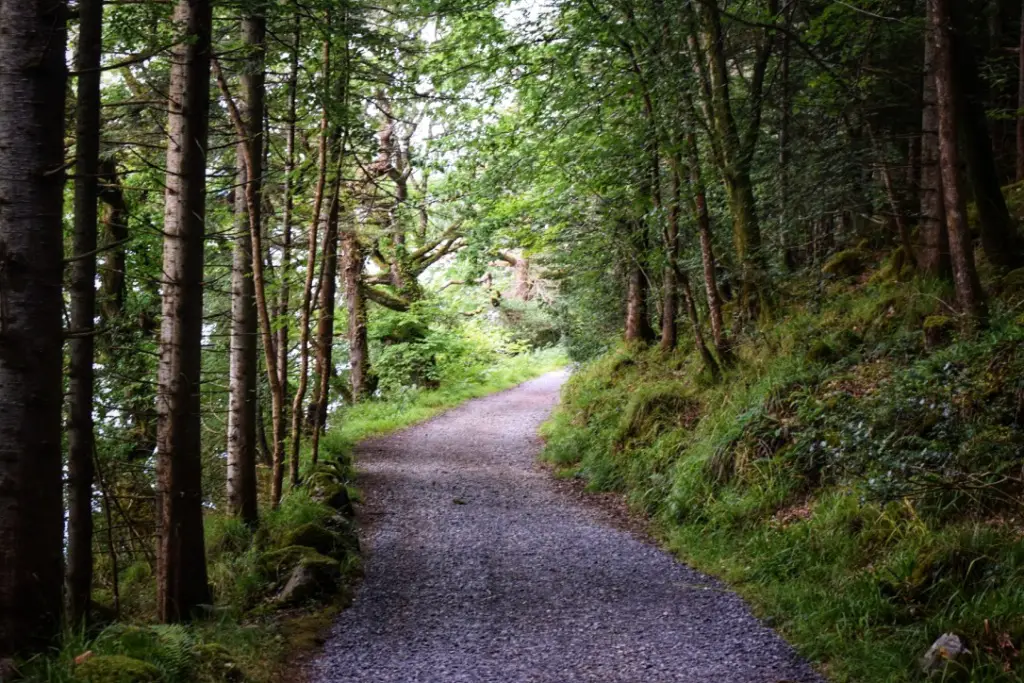 Why Sligo-a recap
Hopefully this guide has been helpful in planning your Sligo Wild Atlantic Way route. Sligo certainly has a lot of natural beauty and the best part is there are times when you will have it all to yourself. So why Sligo? Well it's full of hidden gems waiting to be explored. And it just might be one of the most beautiful places you'll ever see.
And if you are wondering if Ireland is worth visiting this is a handy post.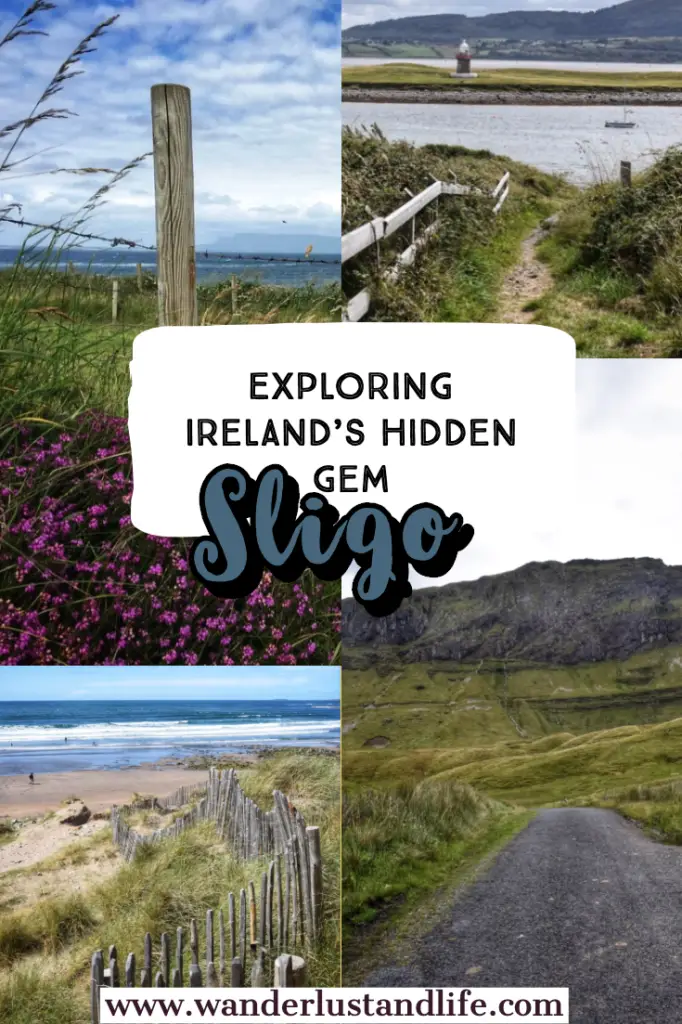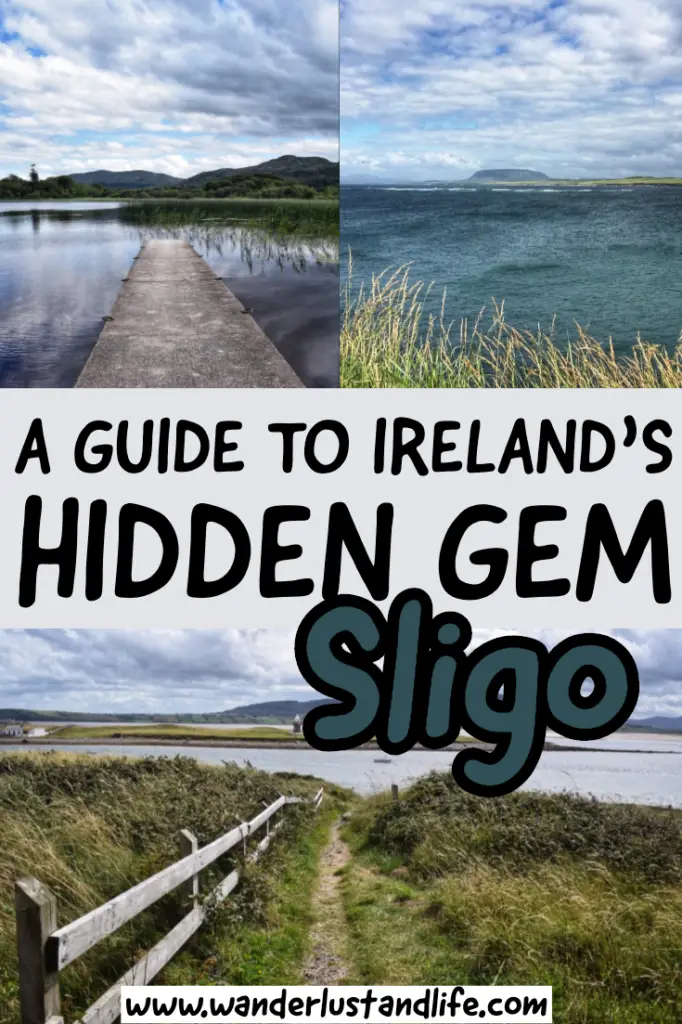 For more driving ideas around Ireland have a look at some of these posts.
9 sights you have to see on your next Irish road trip