If you are looking for inspiration for day trips from Dublin, then look no further than Glendalough. It literally means valley of the two lakes and is located in Ireland's County Wicklow. It is just south of Dublin and combined with a drive through the Wicklow Mountains it is the perfect day trip to get away from the hustle and bustle of Dublin city life. Here is our guide to planning the perfect Dublin to Glendalough day trip, including a map and the best things to see and do.
Getting there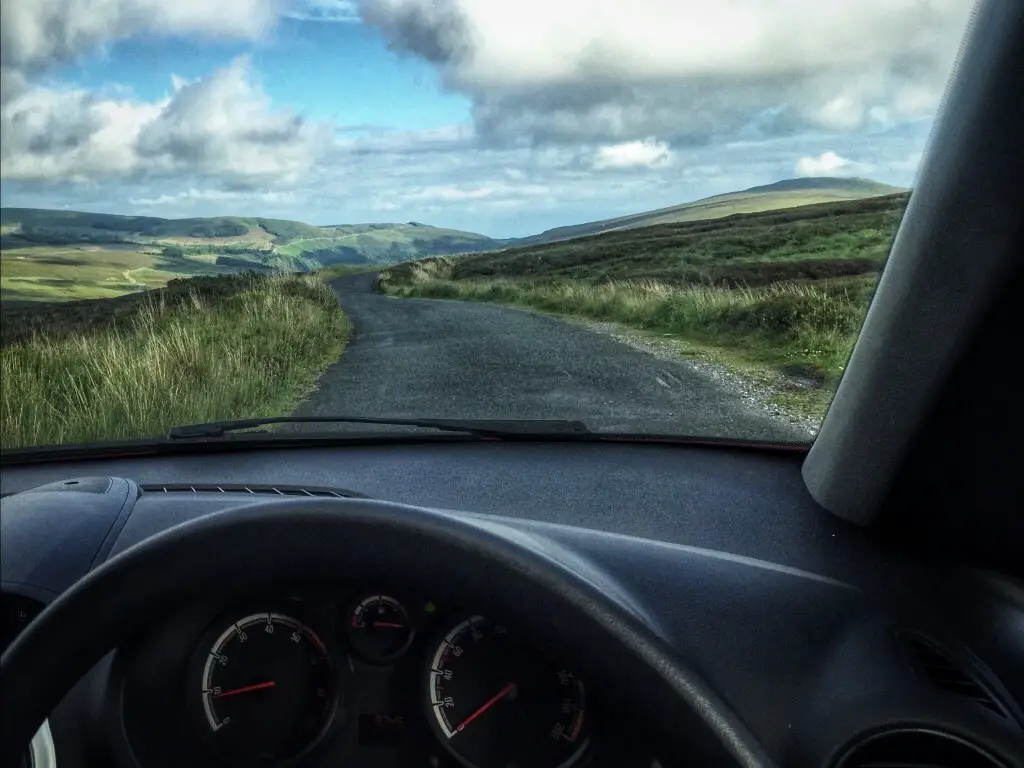 You can take an organised tour departing from Dublin or you can rent a car and drive. We chose to rent a car because we wanted to do things at our own pace. We recommend using Europcar because they have a great range of vehicles to choose from at good prices. Another perk to renting a car is that  you can stop along the way if you want to and believe us on your Dublin to Glendalough day trip there will be a ton of places you will want to stop!
Driving through the Wicklow Mountains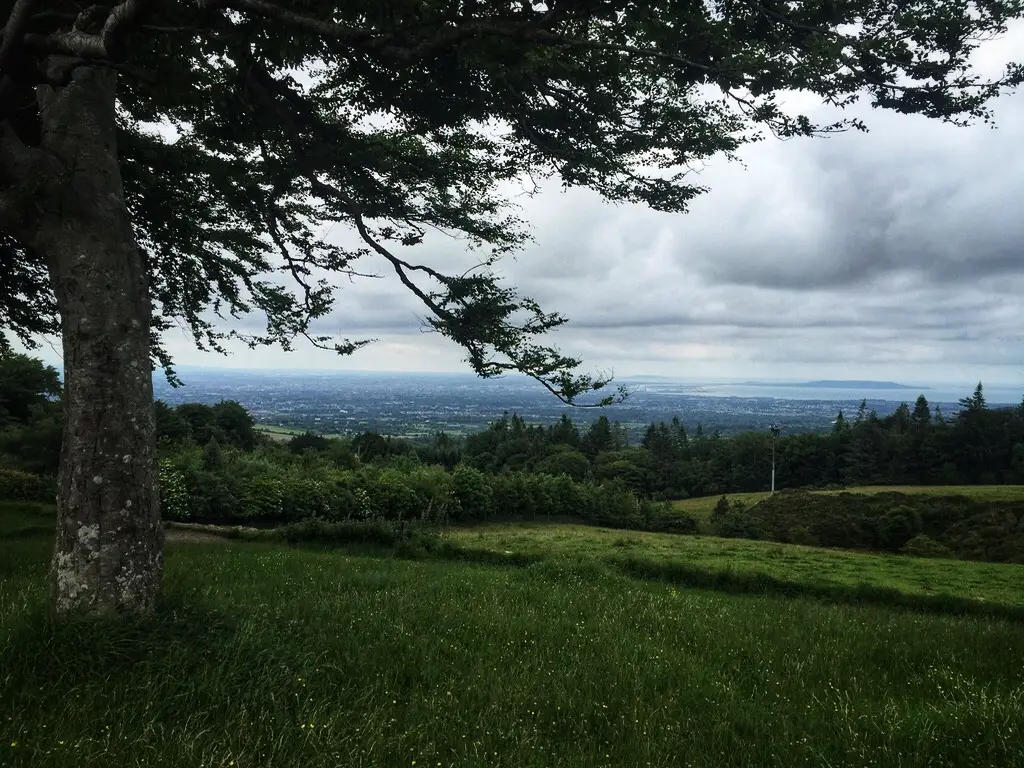 Departing from Dublin we drove south towards the Wicklow Mountains. As you start to leave Dublin you will notice a dramatic change in the Landscape. The urban dense surroundings become more rugged and mountainous and the roads become quieter. You almost get a sense of isolation driving through the mountains and for us it was rare to pass another vehicle. This just added to the magic of the trip.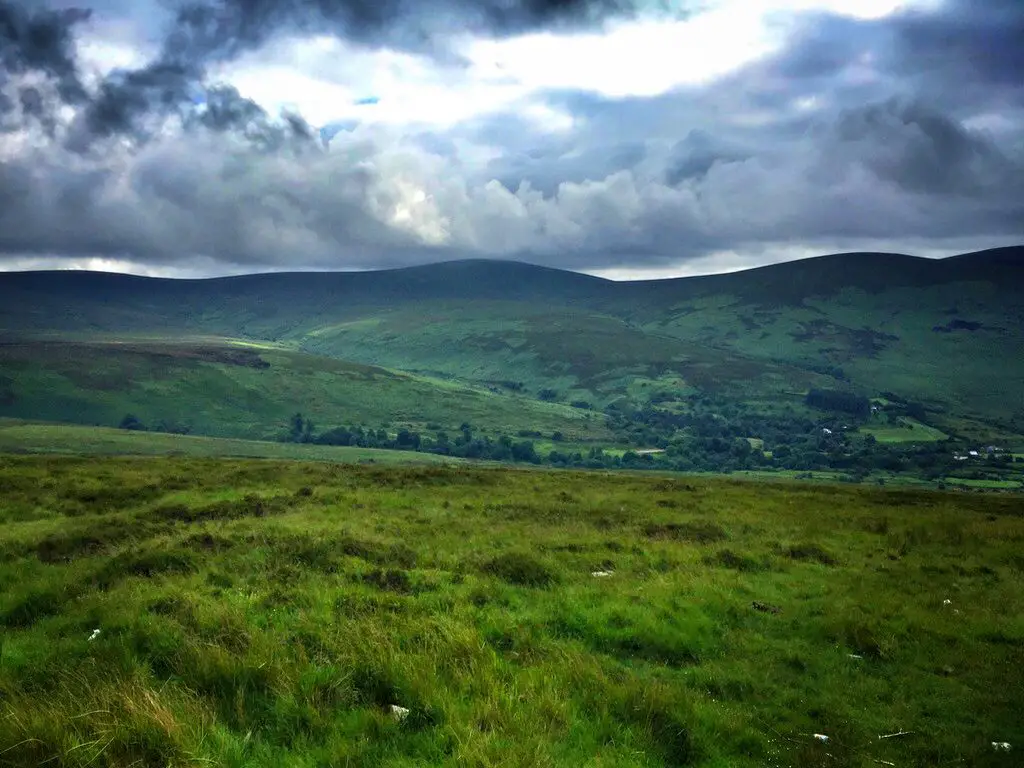 Things to see in Wicklow
As part of your day trip to Glendalough you really should spend some time exploring the Wicklow Mountains area. Some highlights include:
Glenmacnass Waterfall
The Glenmacnass Valley is one of the most beautiful but often isolated parts of the Wicklow Mountains. The fact that you won't find swarms of tourists here adds to the charm.
Powerscourt Waterfall
Another idyllic spot located of the Powerscourt Estate is the Powerscourt Waterfall. It is actually the tallest in Ireland at 121 metres. To get here you do need to take a slight detour from your original path through the Wicklow Mountains, but it really is worth it.
Great Sugarloaf
Not far from the Powerscourt Waterfall is the Great Sugar Loaf, a distinctive mountain with a conical peak. You can hike up it but you are looking about 1 hour return trip so plan accordingly.
Day trip to Glendalough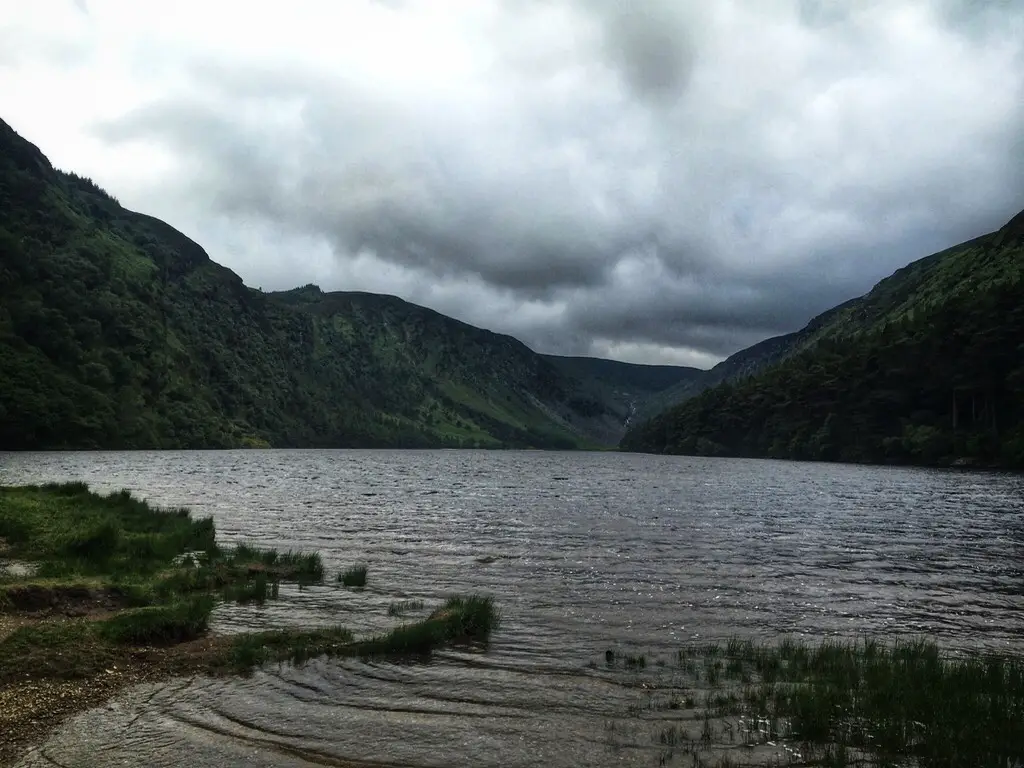 Glendalough Valley is located in the Wicklow Mountains National Park. It is renowned for its early medieval monastic settlement. This was founded in the 6th century by St Kevin. As you walk around you really start to see what attracted the monks here in the first place. The rugged mountains with deep lakes in between really make you feel insignificant and almost spiritual.
The Upper Lake is the sight of St Kevin's original settlement. This is also one of the two lakes that gives Glendalough it's name. There are trails you can follow around the lake and this really is a great place to explore.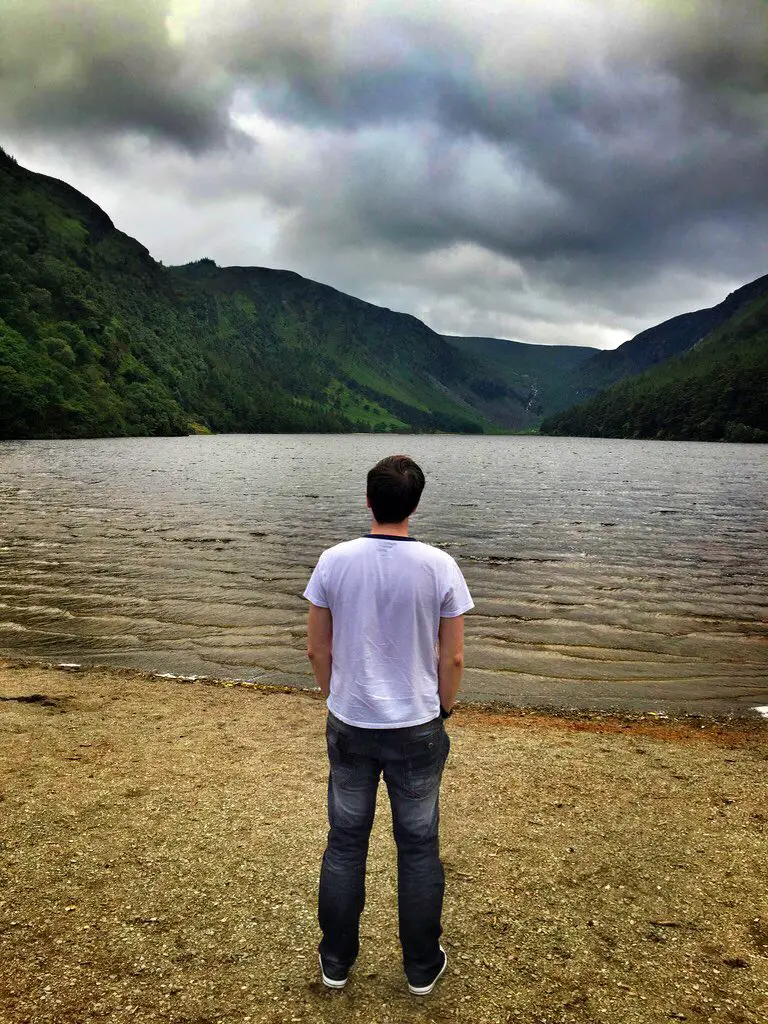 Another prominent sight is the Round Tower which is 33 meters high. It still remains in it's original condition except for the roof that had to be replaced in 1876 after a lightening strike.
The Valley is really about walking and climbing so make sure you bring some good shoes. We definitely recommend following one of the marked walkways. This is the Ireland that postcards are made of. And it may just evoke your spiritual awakening.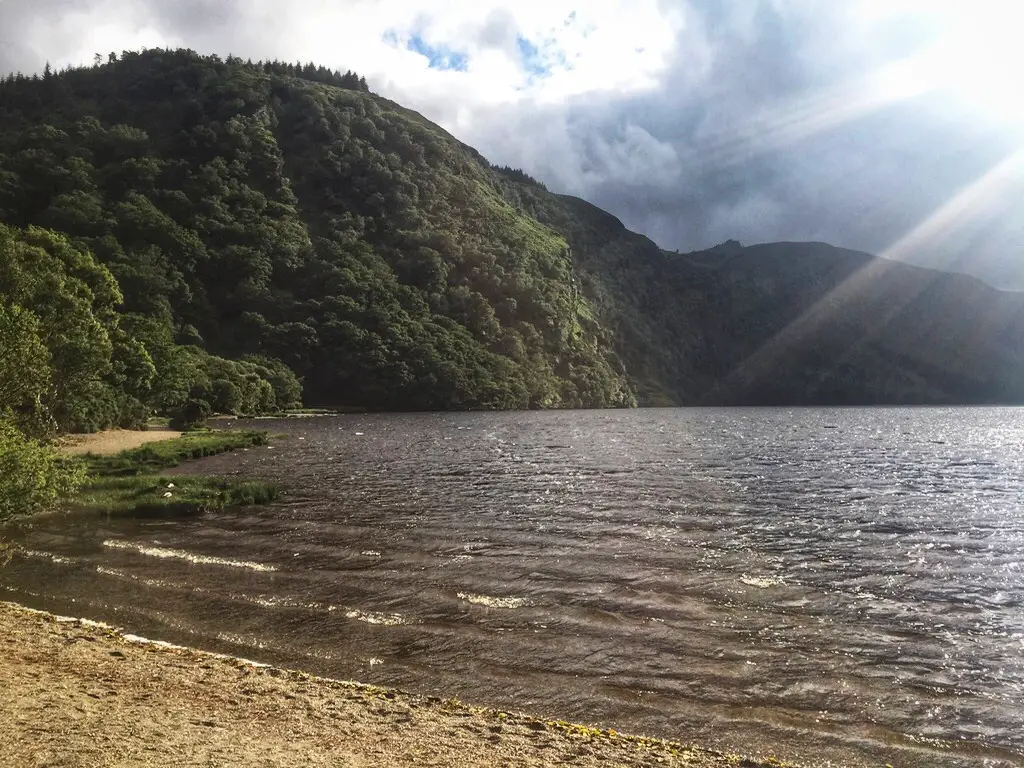 Top things to see and do in Glendalough
Some of the top things to see in Glendalough include:
Glendalough Monastic Site
Founded by St Kevin, Glendalough became a monastic site where a great number of students and teachers would come to learn. The location of Glendalough makes it easy to see why, with mountains and lakes, that make up the incredible site.
St Kevin's Kitchen
A great example of a classic early Irish church has to be St Kevin's. It is a small structure that dates back to the 11th century. The reason it is refered to as St Kevin's kitchen is because the belfry looks a lot like a kitchen chimney.
Round Tower
This 33 metre tall tower is probably the first thing that stands out in the monastic site.
Hiking
Glendalough is a perfect place to go hiking. You start from the visitors centre and make your way around the upper and lower lakes. The hike itself isn't too strenuous and takes about 3 hours to do the full loop.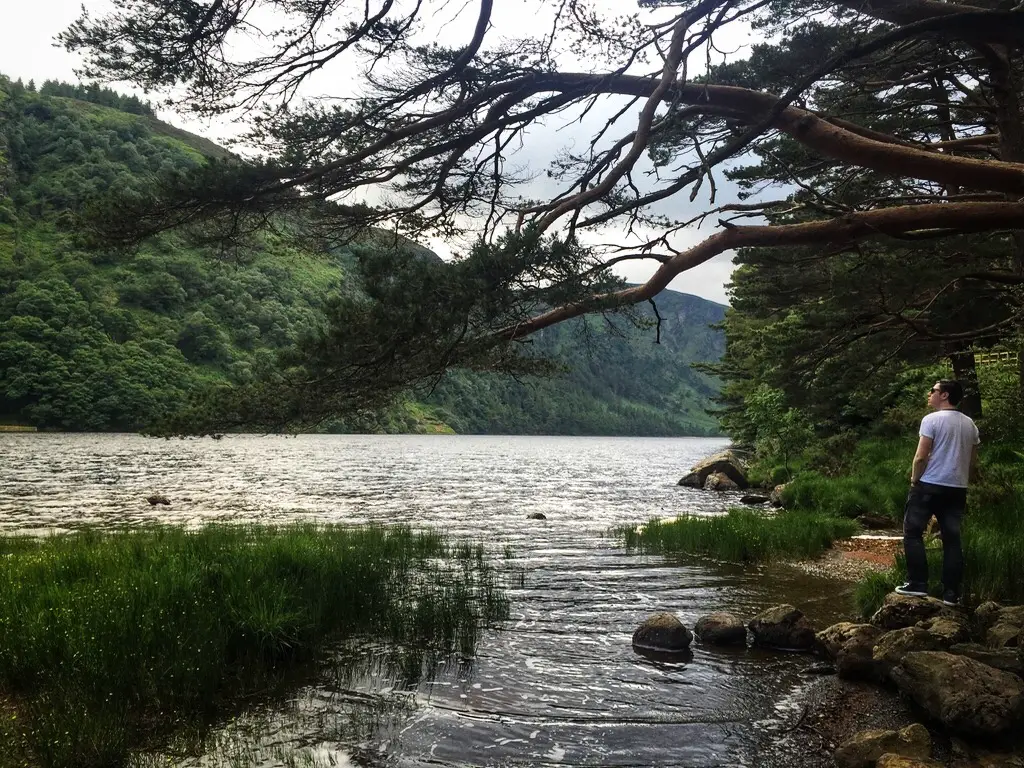 Dublin to Glendalough Drive – Map
We have included a map for your Dublin to Glendalough drive. As you can see below it takes just over an hour and a half to get to Glendalough from Dublin. But do keep in mind that you will probably be making quite a few stops along the way so the total drive time will probably be more two or two and a half hours. And of course this is all dependant on traffic.
Looking for more Irish inspiration then checkout these articles:
Why you must visit the Aran Islands 
Our guide to planning a roadtrip around Ireland 
A must see guide to County Cork
This post contains affiliate links. Clicking on these links will be no extra cost to you but we will receive a small commission for any products purchased.  We only recommend products that we would actually buy ourselves. We hope you will find some value in these links.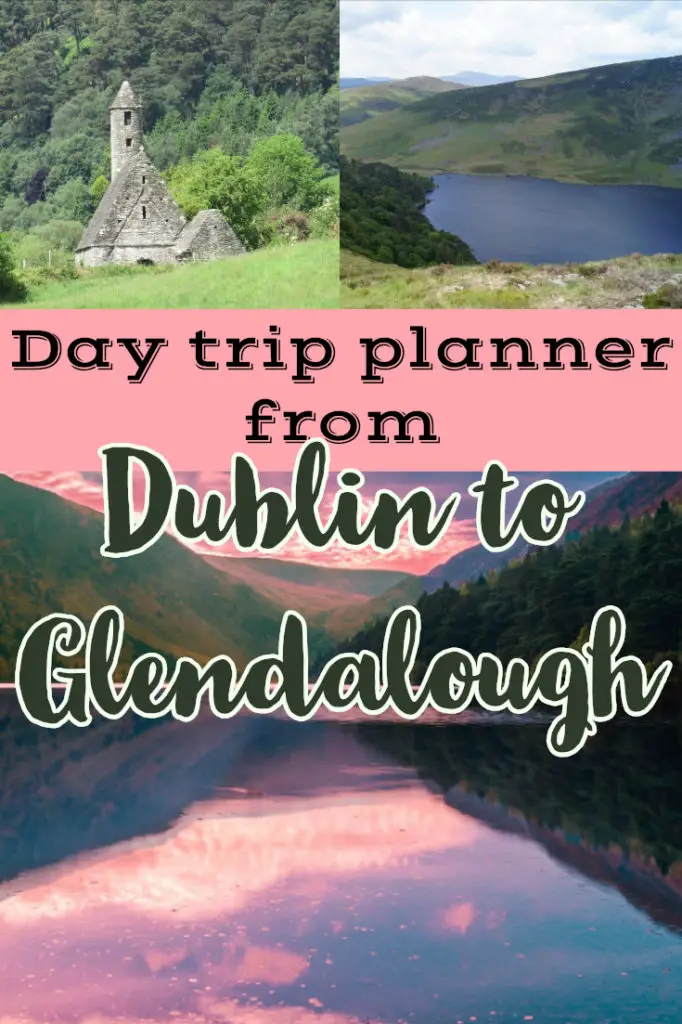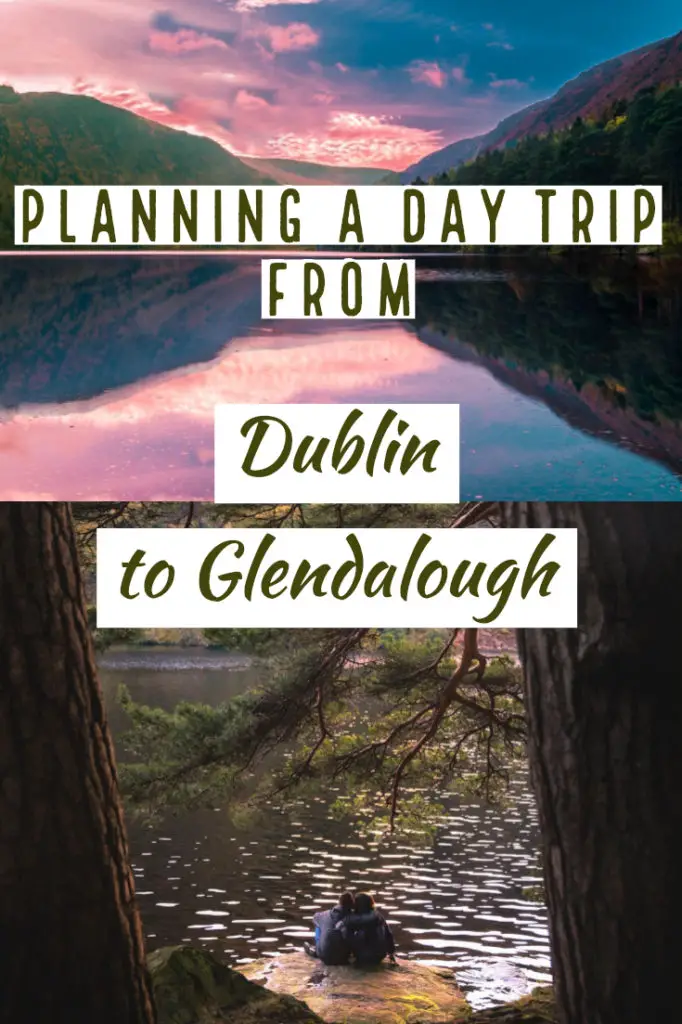 If you want some more road trip ideas across Ireland then have a look at our post on our 8 day road trip around the country.