If you are planning a trip to San Francisco you might be wondering where the best Instagram spots are. And let's face it, we are huge fans of the Instagram friendly posts. If you didn't already know this, then checkout some of our most recent posts like our Instagram guide to Hamburg, or Venice. Otherwise stick with us as we go through some of the best photography spots San Francisco has to offer. From the obvious choices like the Golden Gate Bridge (it has to be done), to some of the less obvious places like Alcatraz (who would have thought a prison would be Instagram worthy?) we cover the most Instagrammable places in San Francisco.
Best Instagram Spots in San Francisco
So where are the best Instagram spots in San Francisco? We spent 2 days in the city as part of our longer US trip, and we tried to fit as much in as possible. That being said, there are so many more places we wish we had visited. The following suggestions are great starting places for you to visit to try and get some amazing photos.
Golden Gate Bridge
No list of the most Instagrammable places in San Francisco is complete without mentioning the Golden Gate Bridge. The sheer mention of it conjures up images of people driving across it in convertibles with the wind violently blowing their hair around. Or maybe that is just me because I watched way too much Full House as a kid. Either way the Golden Gate is by far one of the best photography spots in San Francisco.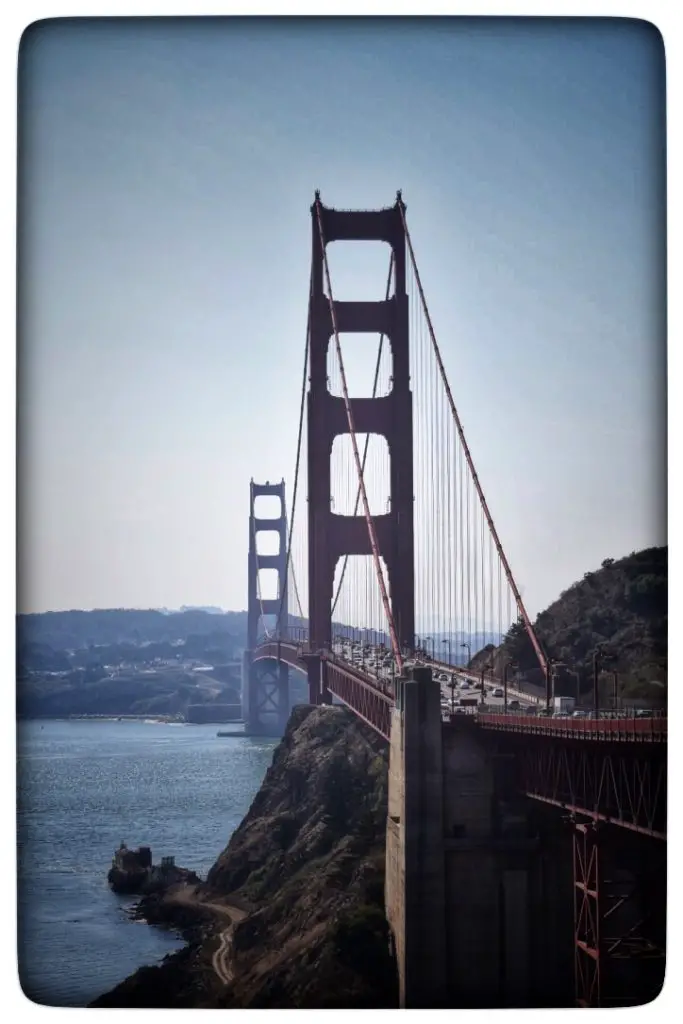 There are a number of different locations to get some great shots of it for example the beaches along the shore, and even from Alcatraz! But if you are short on time then head to the visitor centre where you can snap away to your hearts content before crossing over the bridge for even more pictures.
Alcatraz
For us one of the best photography spots in San Francisco has to be Alcatraz. First of all you can get some really cool pictures on the boat over as you come in to dock. Once you are on Alcatraz Island which is an absolute must in San Francisco by the way, the views of San Francisco are totally Instagram worthy.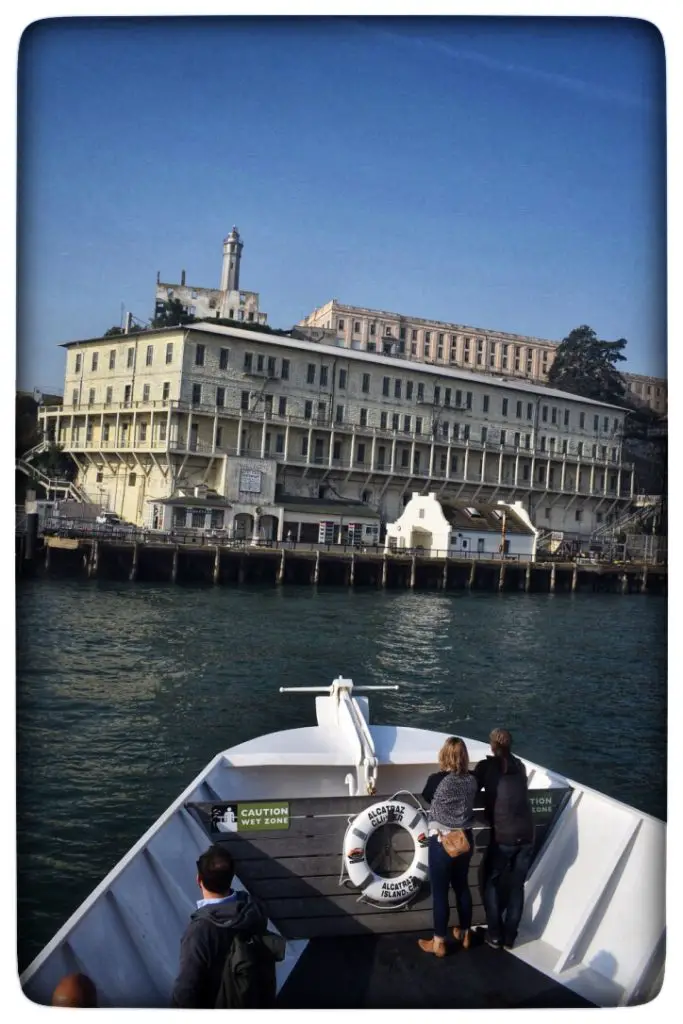 But our favourite photo opportunity has to be of the red and white jail cells themselves. The symmetry and the history that can be captured in one photo is really incredible.
Transamerica Pyramid
One of the most recognisable buildings in the San Francisco financial district has to be the Transamerica Pyramid. Its futuristic design really makes it stand out in the San Francisco skyline, and for that reason we wanted to add it to the list of most Instagrammable spots in San Francisco.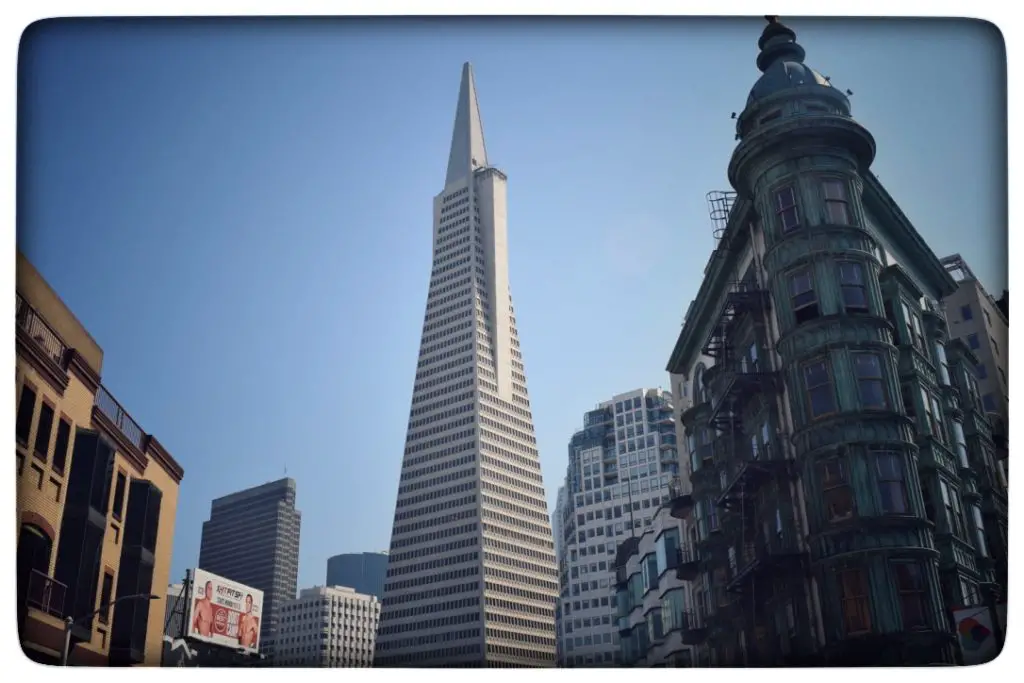 Postcard Row
You can't talk about the best photo spots in San Francisco without mentioning Postcard Row. Here you will find a group of restored Victorian era homes known as the 'painted ladies'. Not only are the homes stunning but in the background you also have a fantastic view of the San Francisco skyline.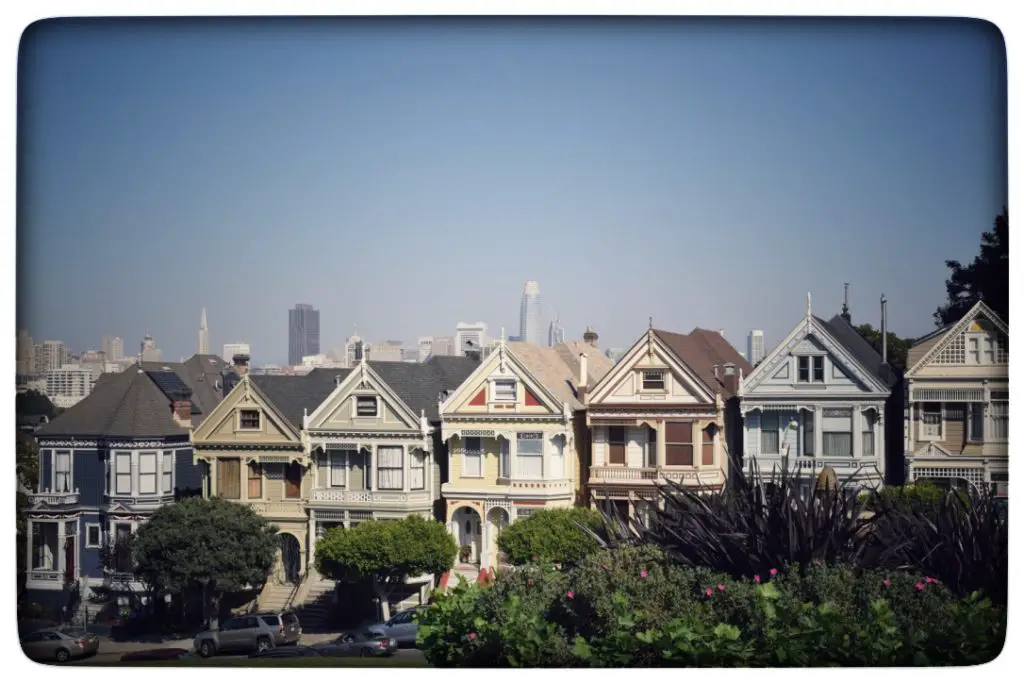 Cable Cars
Whether you are taking a picture of the cable cars, or from them as you glide down one of the man hills of San Francisco, there is no denying that it is a very photogenic mode of transport. We recommend walking part of the cable car route to get some pictures of them in action. Just make sure you watch out for traffic!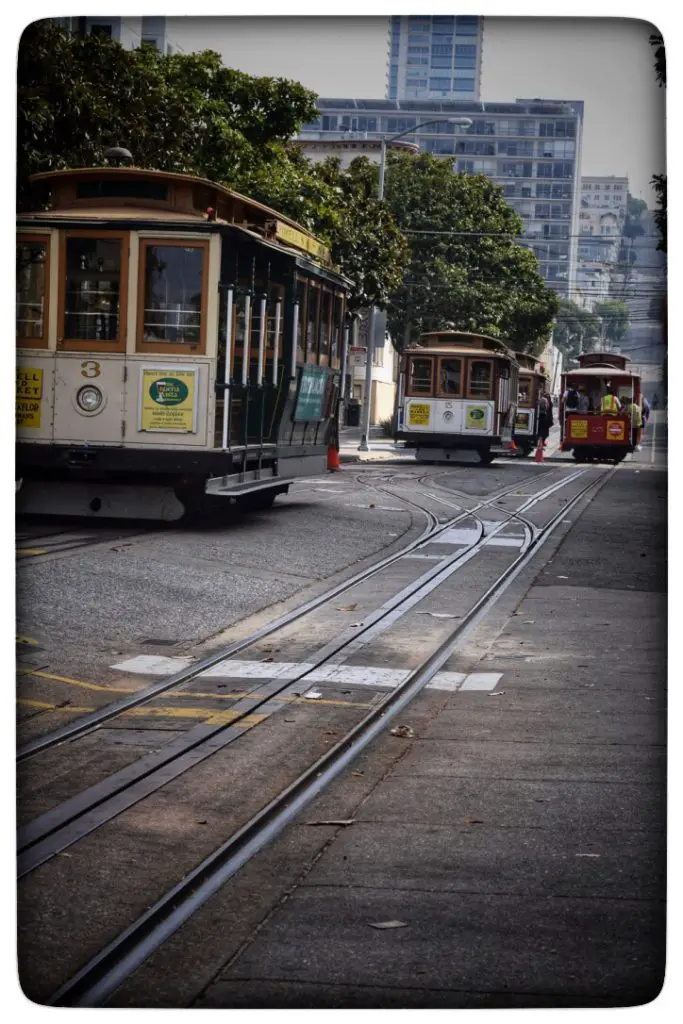 Lombard Street
Lombard Street is one of the best photography spots in San Francisco due to its steep crooked turns and beautifully manicured gardens. The street was originally so steep that in the 1920s cars could not go up or down it, so a series of sharp turns was installed. These days it is mostly tourists that you will see making their way down the street, brakes screeching and iPhones recording. Because the street is so steep it is also a really good view point.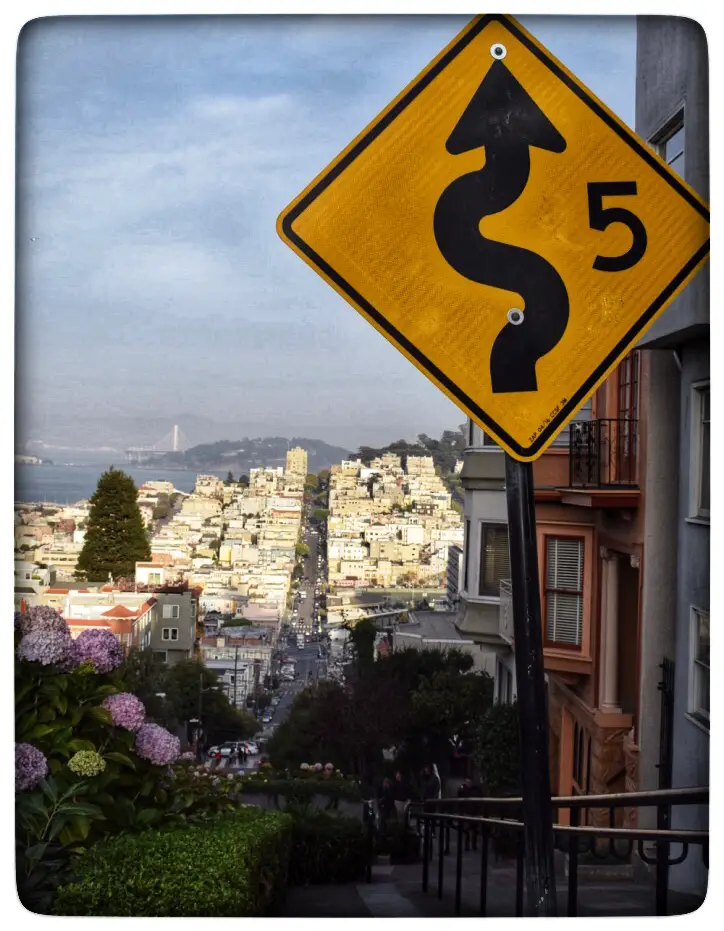 Pier 39
Whilst some people might think Pier 39 is a tourist trap with no character, we really liked it. And for us it was one of the best photo spots in San Francisco. For starters you get some great pictures of Alcatraz from here, but you can also photograph the sea lions who have made the pier their home.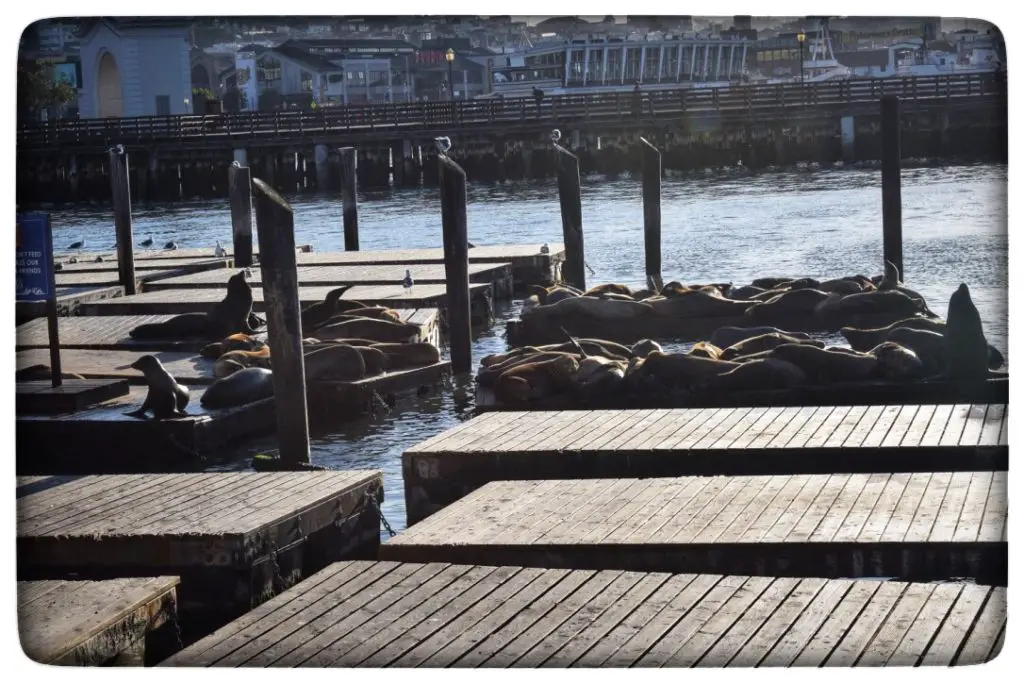 Haight-Ashbury
Haight-Ashbury is by far one of the coolest places in San Francisco to explore. It is also incredibly photogenic. For starters there is a lot of street art you can photograph. On top of that, the shops are incredibly quirky and completely Instagram worthy.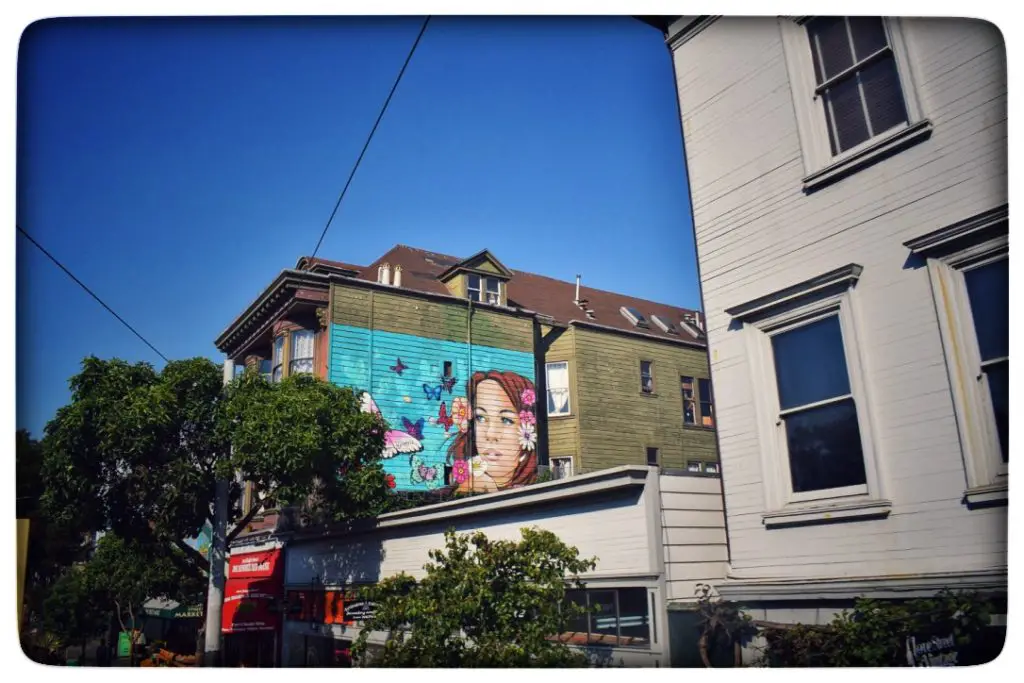 Hearts in San Francisco sculptures
If you keep your eyes peeled, you will find several heart sculptures dotted around the city. Each year the heart sculptures are painted by different artists as a fundraising event for the San Francisco general hospital. And if you are wondering why hearts were chosen, well apparently it is a homage to the Tony Bennett song "I left my heart in San Francisco". The heart we took a photo of here can be found in Union Square.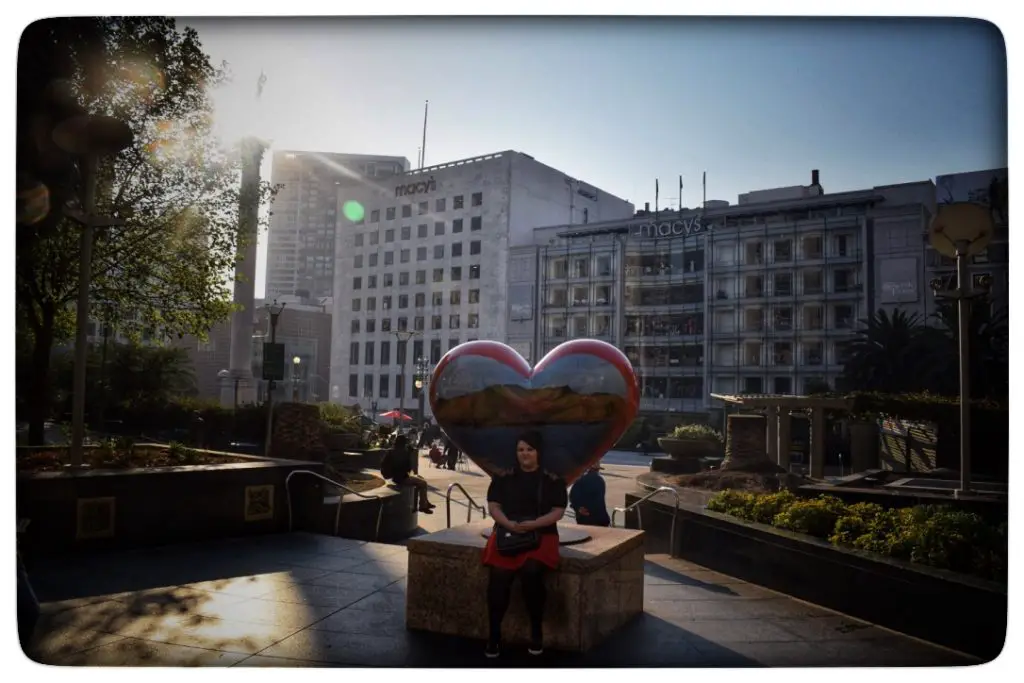 Best photography spots in San Francisco – a recap
As you can see, San Francisco has some incredible photo spots and these are just the ones we managed to fit in during our short time in the city. If you have been and have some more tips leave a comment as we would love some inspiration if we ever get to visit again!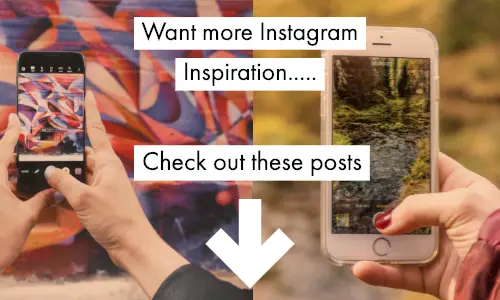 Instagram worthy places in Singapore
Instagrammable places in Venice
Instagrammable places in Vegas
Instagram worthy places in Edinburgh
Instagrammable places in Hamburg
Instagram worthy places in Prague
Instagrammable places in Chicago