A guide to the most Instagrammable places in Las Vegas
Let's face it, when you book a holiday to Las Vegas you want everyone to know. While your colleagues are sat at work on a typical Monday morning and you are lounging by the pool under a replica Eiffel Tower, you want to shout it from the rooftops. That is why we have come up with a guide to the most Instagrammable places in Las Vegas, to help you get those social media worthy pictures on your next trip to Sin City. From the Vegas strip to the edgier Fremont street, these are the best places for Instagram photos in Las Vegas.
Wondering is Las Vegas worth visiting read this post.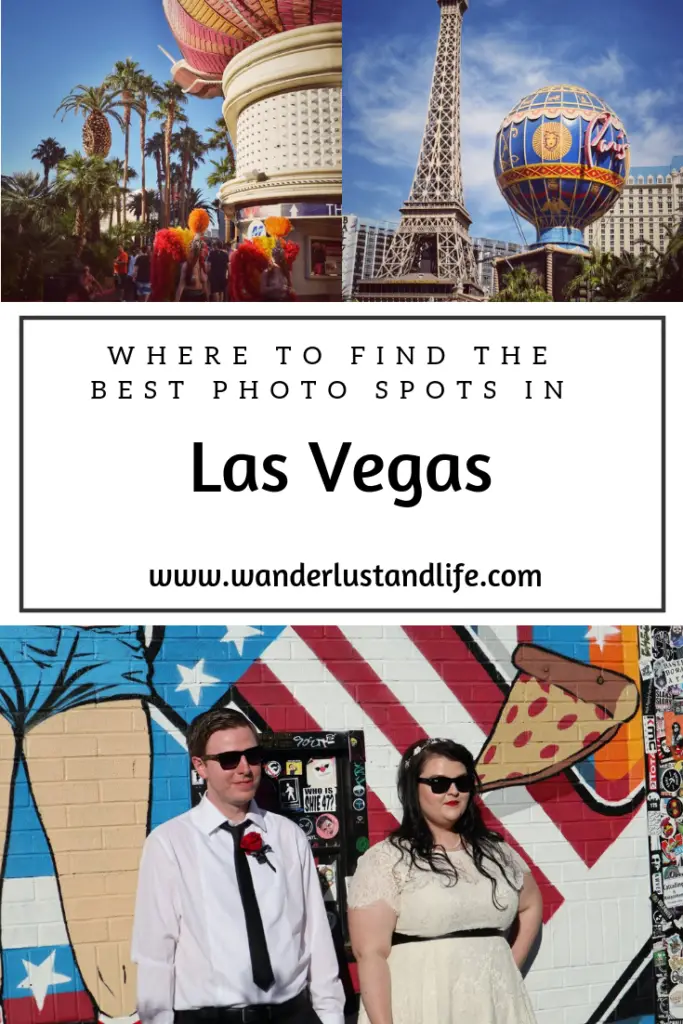 Top Las Vegas Instagram locations- Hotels
Vegas has some of the most intricate and extravagant hotels in the world. As you walk along the Vegas strip certain places like the Venetian or Paris really stand out, and make the perfect Instagram photos.
If you want more info and our Las Vegas bucket list suggestions checkout this post.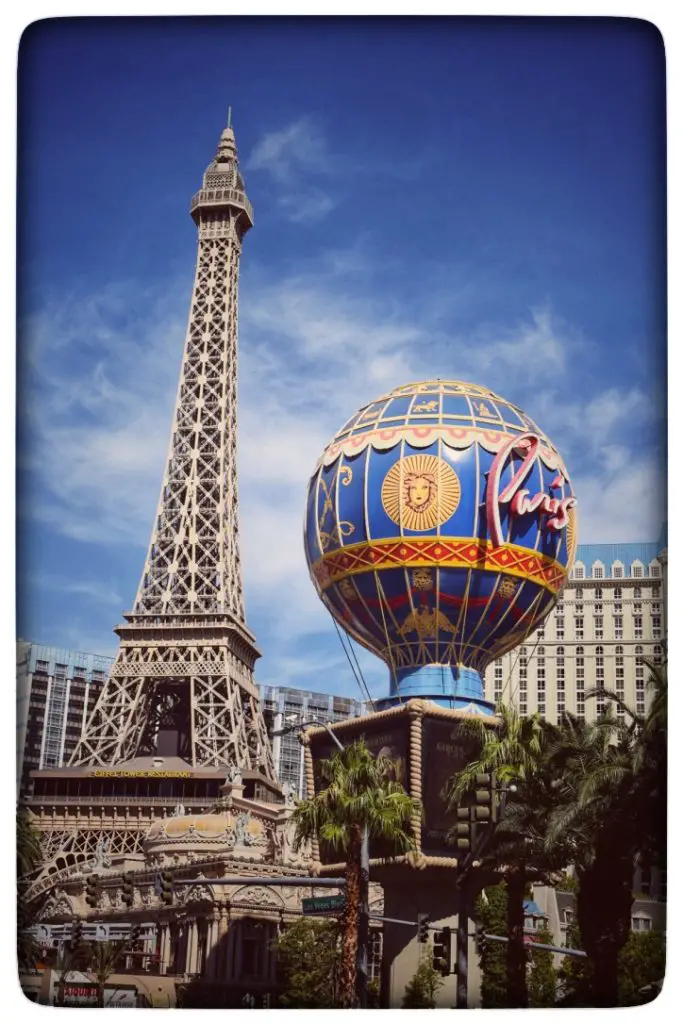 Paris
One of our top Las Vegas Instagram locations has to be the Paris Hotel. It is immediately recognisable by its replica Eiffel Tower and Montgolfer Balloon with the word Paris written across it to avoid any doubt. It certainly is one of the most striking hotels on the strip and one of the most Instagram worthy places in Las Vegas.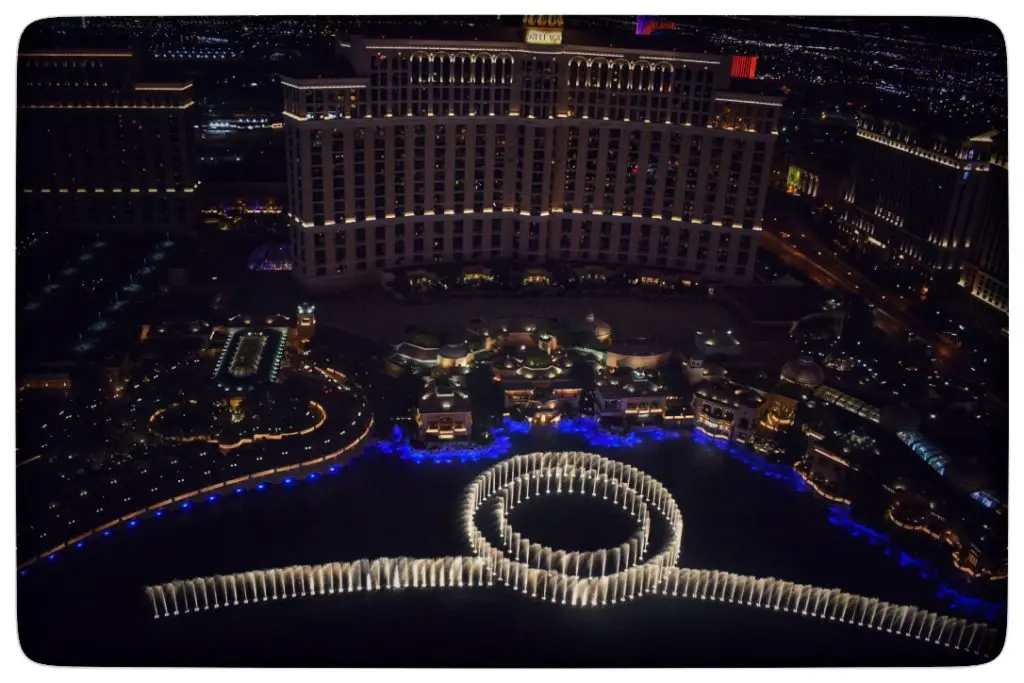 If you do get the chance we also recommend a trip up the Eiffel Tower itself. This gives you the opportunity to take photos of the Vegas strip from above, and as it is just across from the Bellagio you can get some fantastic shots of the Bellagio Fountain show down below.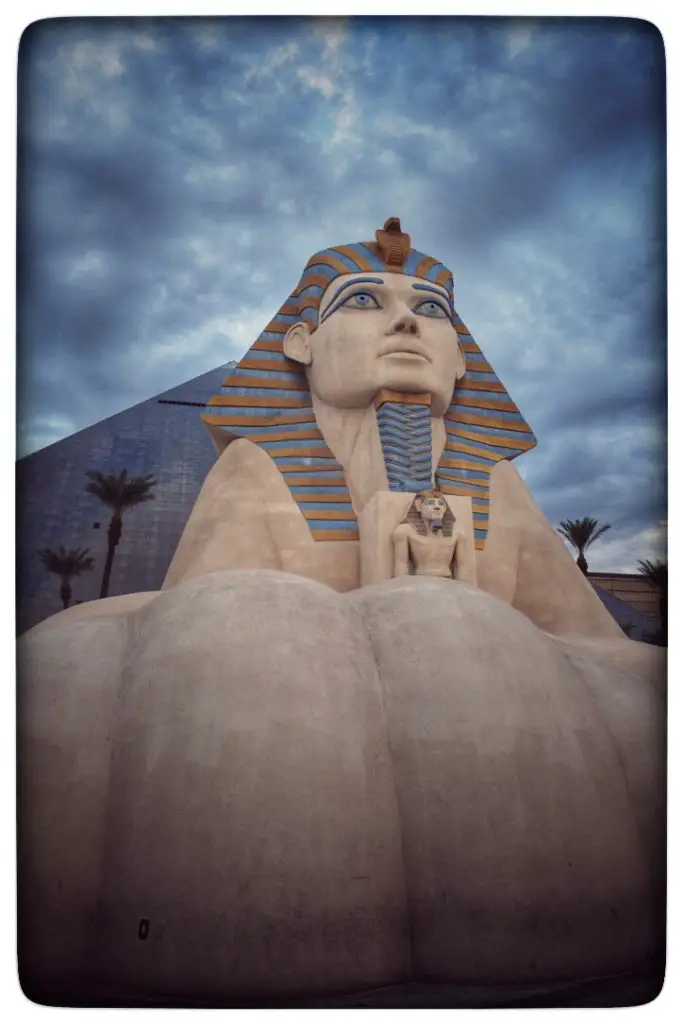 Luxor
Another of our favourite Instagram spots in Las Vegas has to be the pyramids at the Luxor hotel. You can get some fantastic shots of the giant sphinx with the pyramids in the background  which will certainly help your Instagram feed to stand out.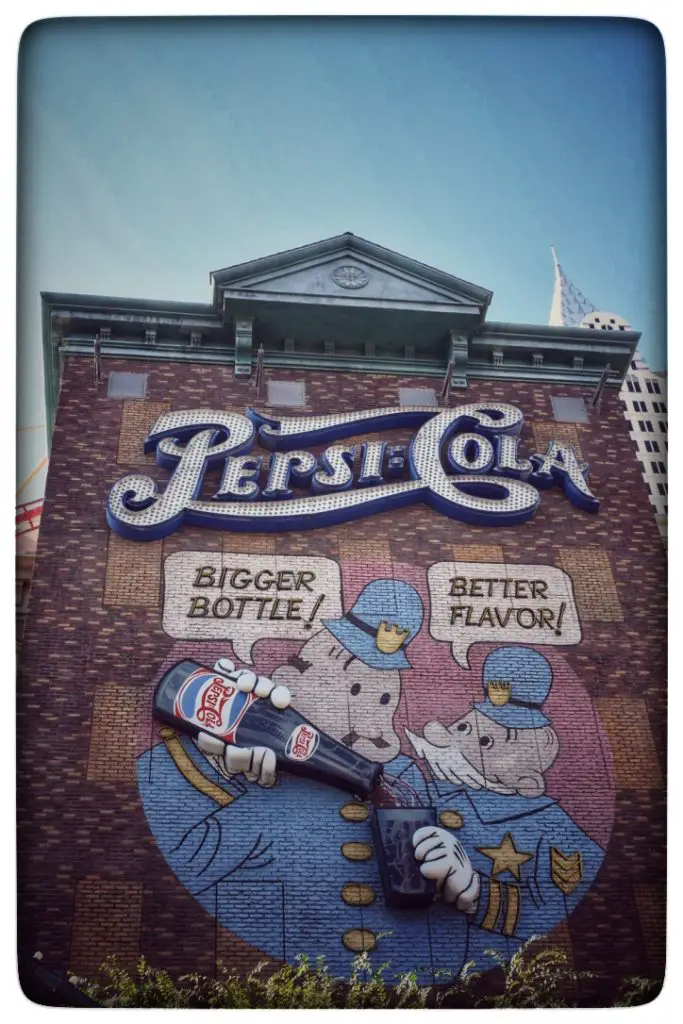 New York, New York
While we are listing the most Instagram worthy hotels in Las Vegas, we definitely have to mention New York, New York. It is a great place to go to get some close ups of the Statue of Liberty (well a replica one anyway) and there is a really cool wall with an old school Pepsi ad which is also worth getting a few snaps of to brighten your Instagram feed.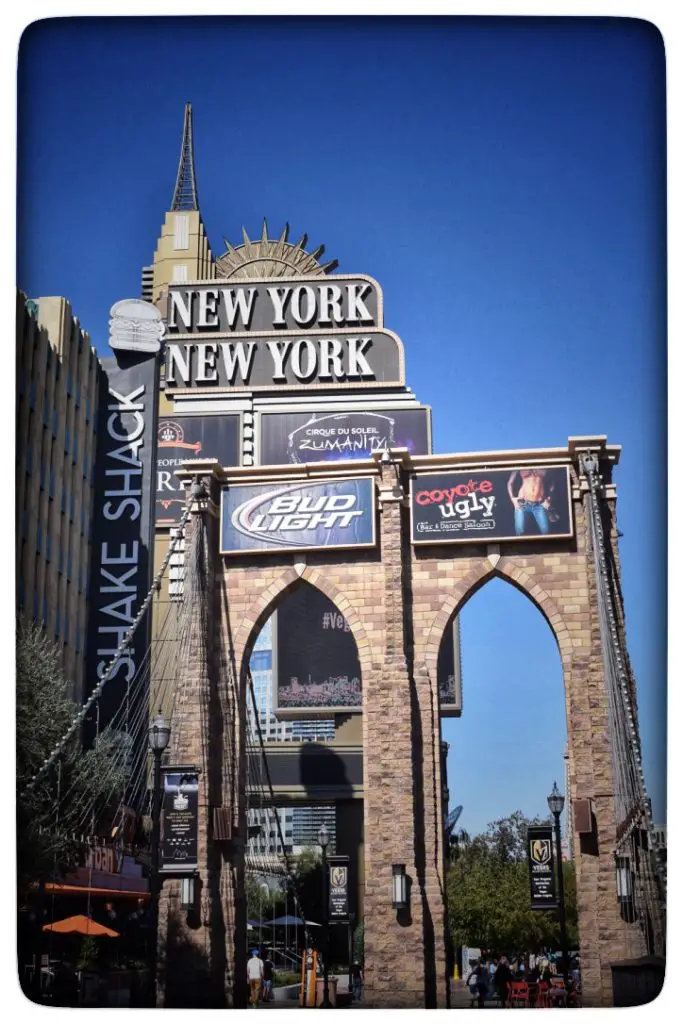 As well as that, New York, New York has a huge rollercoaster and a model Brooklyn Bridge out the front, so it is worth a visit for some cool photos.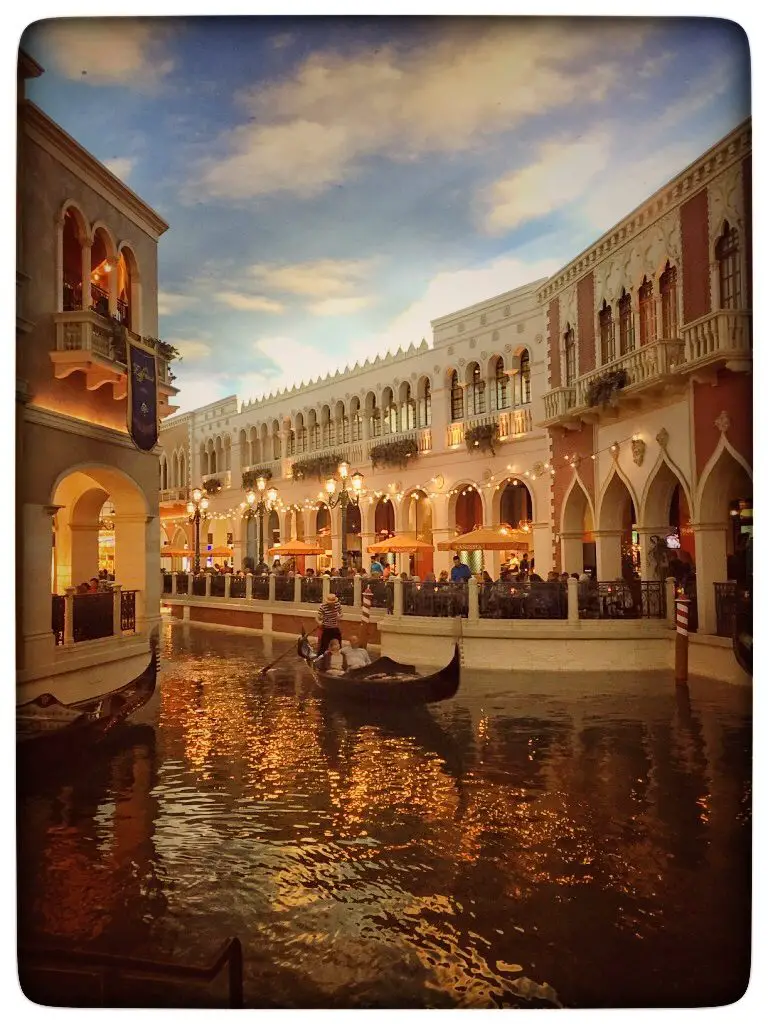 Venetian
As far as hotels go, the Venetian is an Instagrammer's dream. Whilst walking around it is so easy to feel like you are in Venice as opposed to being in the middle of the desert in Nevada.  It is definitely one of the most Instagrammable places in Las Vegas. Outside you can get photos of the replica Rialto Bridge or St Marks Square. Inside you can get some snaps of the Gondolas gliding along the canals that snake their way through the shopping mall. It is surreal and definitely photo worthy.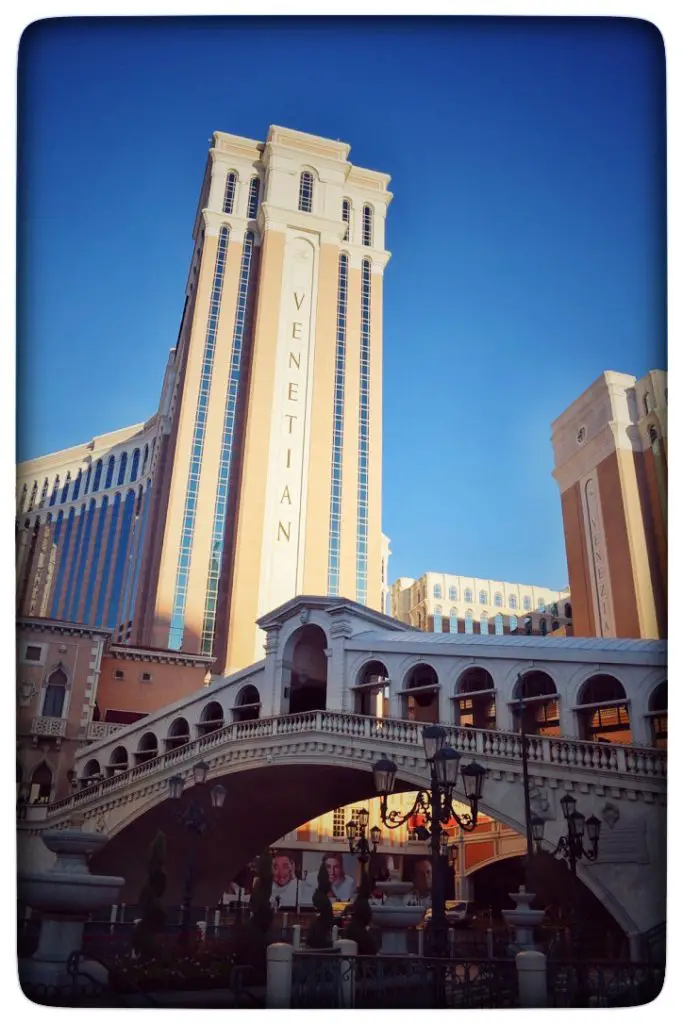 Instagram spots Las Vegas – Fremont Street & Downtown
If you are looking for the best Instagram locations in Las Vegas then you don't have to look all that hard around the Fremont Street area. We actually ended up getting our wedding photos taken here because it is just so colourful. For starters there are a lot of walls with crazy artwork just waiting to be photographed.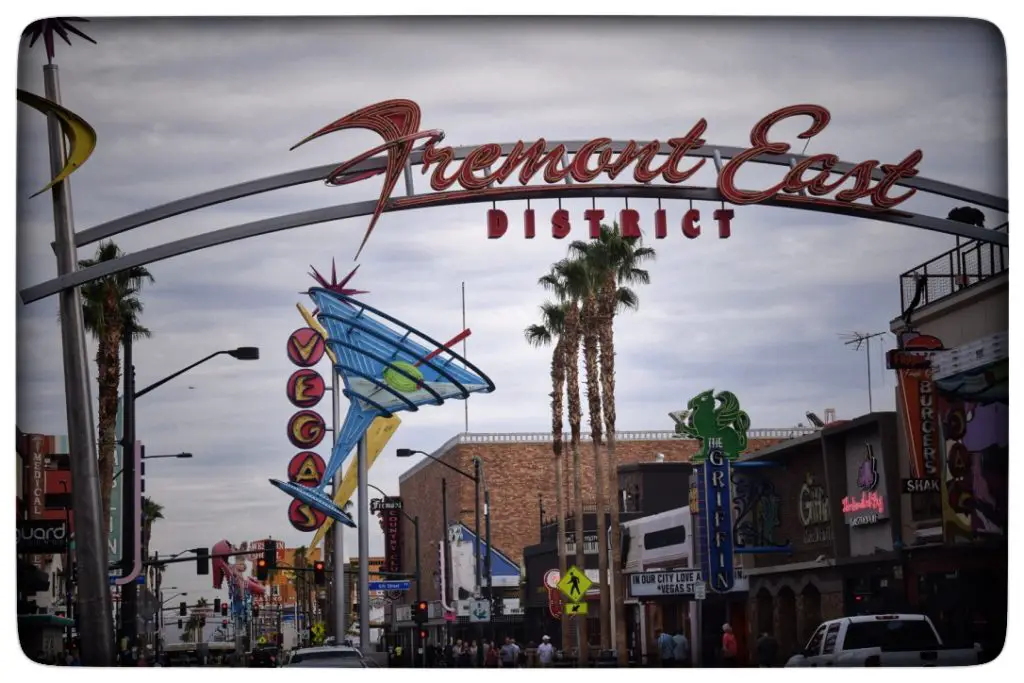 Then there are all the amazing Neon signs like the giant cocktail glass or the giant shoe. If you have time as well the Neon sign Museum is a great place to go to get some Instagram worthy photos of Las Vegas.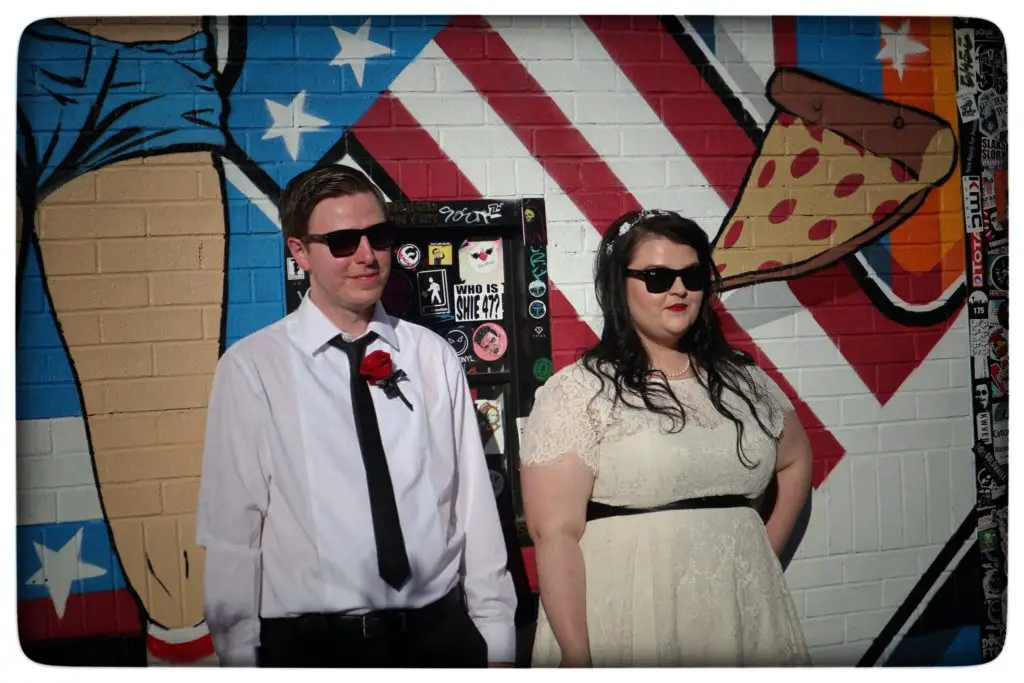 Lastly along Fremont Street there are also some really funky old school casinos to get some retro snaps of. Some of our favourites include 4 Queens and the Golden Nugget.O
Other top Las Vegas Instagram locations
No list of Instagrammable places in Las Vegas is complete without a visit to the Vegas sign. Located at the top of the Vegas Strip close to Mandalay Bay this is probably one of the most photographed signs in the city. You should expect to wait in line in order to capture that Instagram worthy moment though.
Another tip for finding Instagram worthy locations in Las Vegas is to just walk around and keep your eyes peeled. For example one of my favourite pictures was taken outside the Flamingo Hotel of two Showgirls. If you do take pictures of the various street performers be aware that you will often need to pay them a small fee as they do this for a living.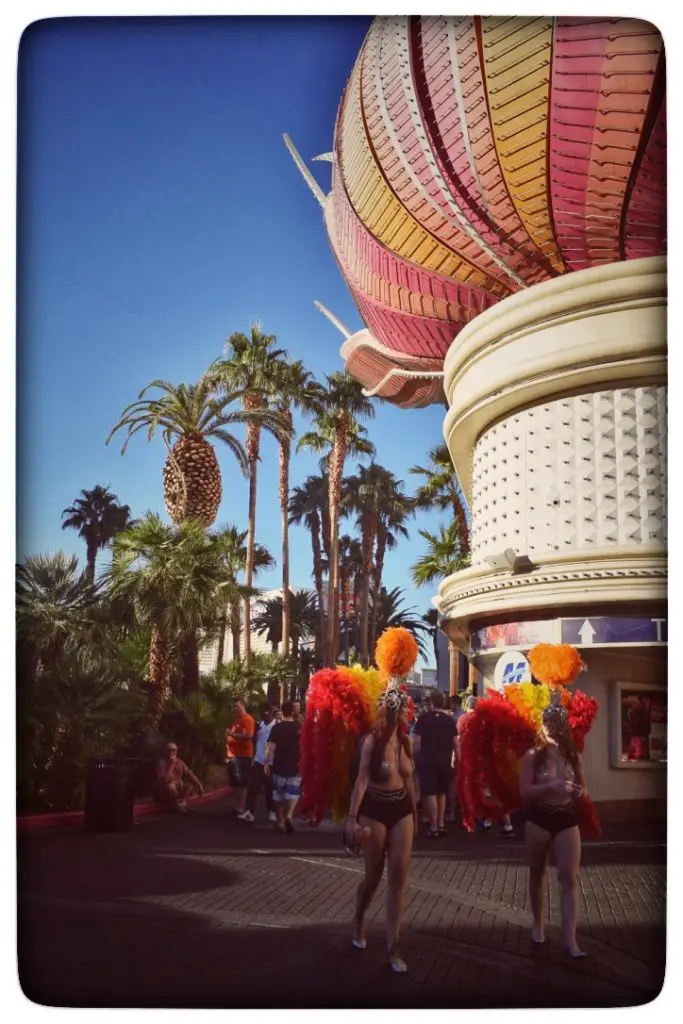 Most Instagrammable places in Las Vegas a recap
Hopefully this article has helped you discover some of the most Instagrammable places in Las Vegas. It really is a crazy city so have your camera ready at all times to make sure you capture some of the action.