Let's face it, we all love visiting pretty places and posting our pictures on Instagram. So on our trip to Hamburg it had us thinking about where the best places in Hamburg for Instagram are. In all honesty, it wasn't hard to find beautiful things to photograph in the city. With its grand architecture, beautiful harbour, and grungy streets (particularly in the red light district), there are so many photogenic places in Hamburg. So we have come up with a guide to the most Instagram worthy places to help jazz up your Instagram feed after a trip to the city.
Best photo spots in Hamburg
Rathaus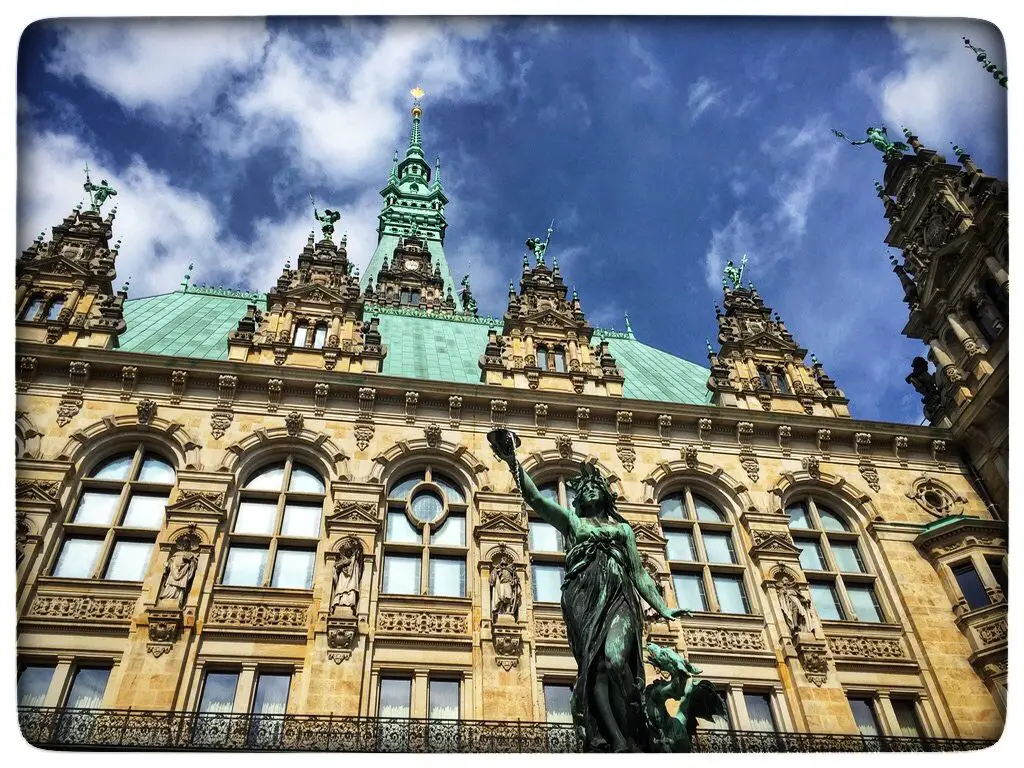 The Rathaus or the Hamburg City hall in English is definitely one of the best places for Instagram in Hamburg. It was constructed between 1886 and 1897 and is the seat of local government for the city of Hamburg. It is a neo-renaissance style building and it really does provide for some fantastic photo opportunities. Make sure you have a wander in the courtyard where you will find a beautiful fountain with the backdrop of the Rathaus behind it. The inside is also pretty Instagrammable so make sure you take the time to pop inside.
St Michael's Church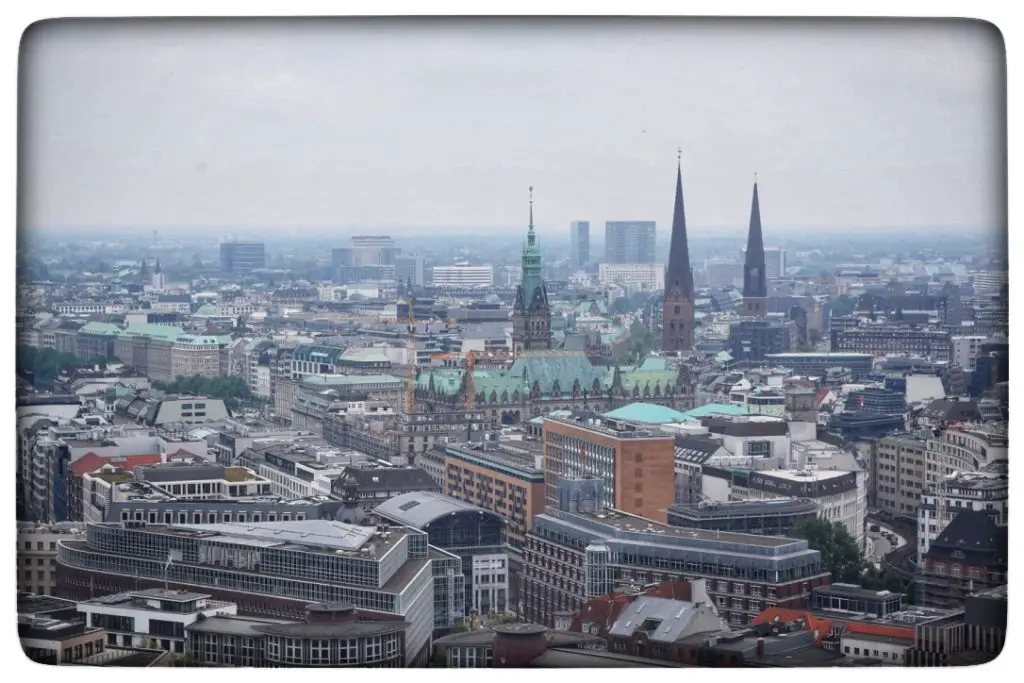 St Michael's Church is one of the most famous in Hamburg, and it is a really good place to go to get some 360 degree views of Hamburg. You do need to pay to have access to the viewing platform, but it is only a small fee. Once you pay, you can climb the 400 steps or like us just opt for the lift. It is one of the best photo spots in Hamburg as you get some amazing views of the architecture and of the harbour.
Hamburg Harbour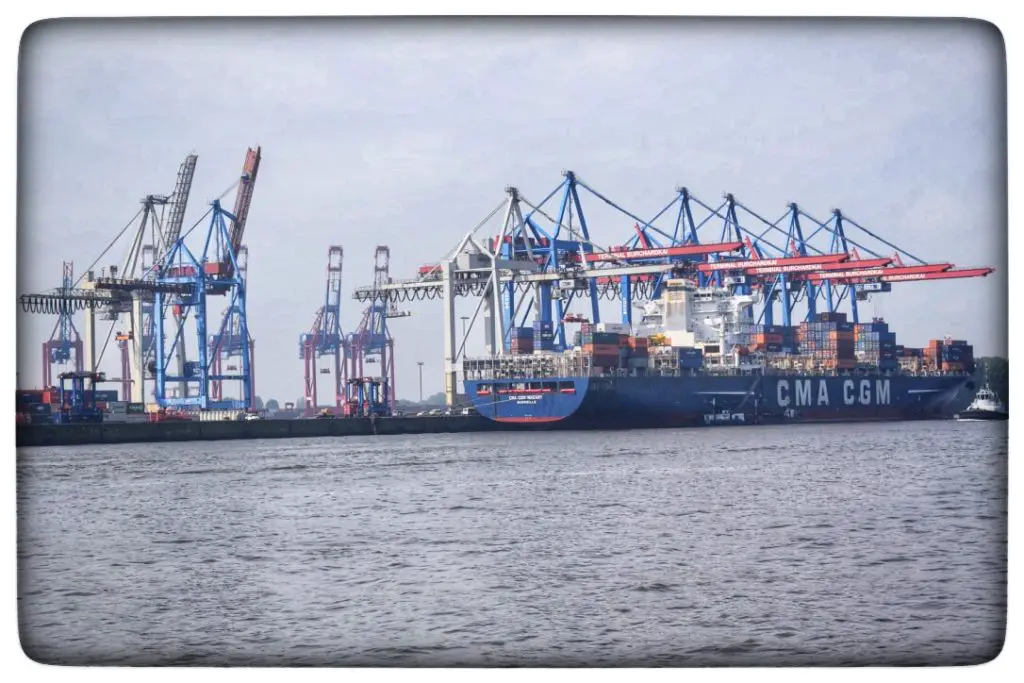 There is something oddly beautiful about all the cranes and shipping containers in the Hamburg harbour, which is why we definitely think it is Instagram worthy. As you walk around the harbour you will find many photo opportunities, and even better, if you decide to go on a cruise you can get a little closer and snap some really amazing shots.
Poggenmuhlen Bridge
The Poggenmuhlen Bridge is probably one of the most famous bridges in Hamburg, but not because of the bridge itself but because of the incredible view. When you are standing on the bridge you will see why it is one of the most Instagrammable places in Hamburg, as you can take some amazing photos of the Speicherstadt Warehouses around it.
Bridges in general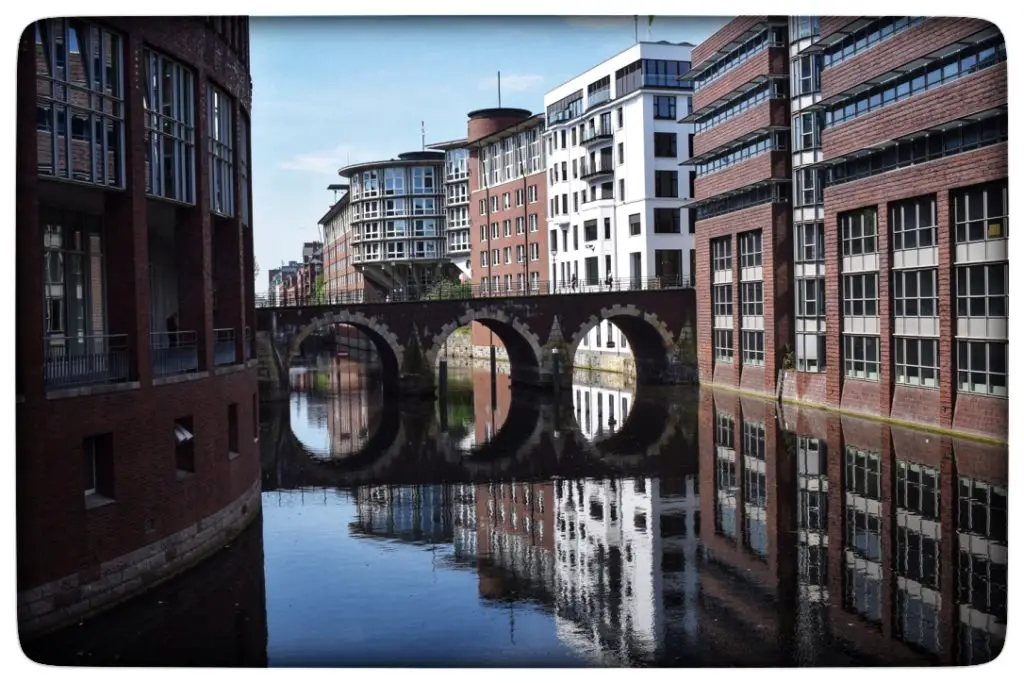 Did you know that Hamburg has more bridges then any other city in the world? Well neither did we until we visited. There are so many different architectural styles with bridges made from materials such as stone, steel, or brick. One of the coolest has to be the Ellerntorsbrücke which was built in 1668 making it one of the oldest stone bridges in Hamburg. Take a walk around the streets of Hamburg and you really will see so many Instagrammable bridges.
Warehouse district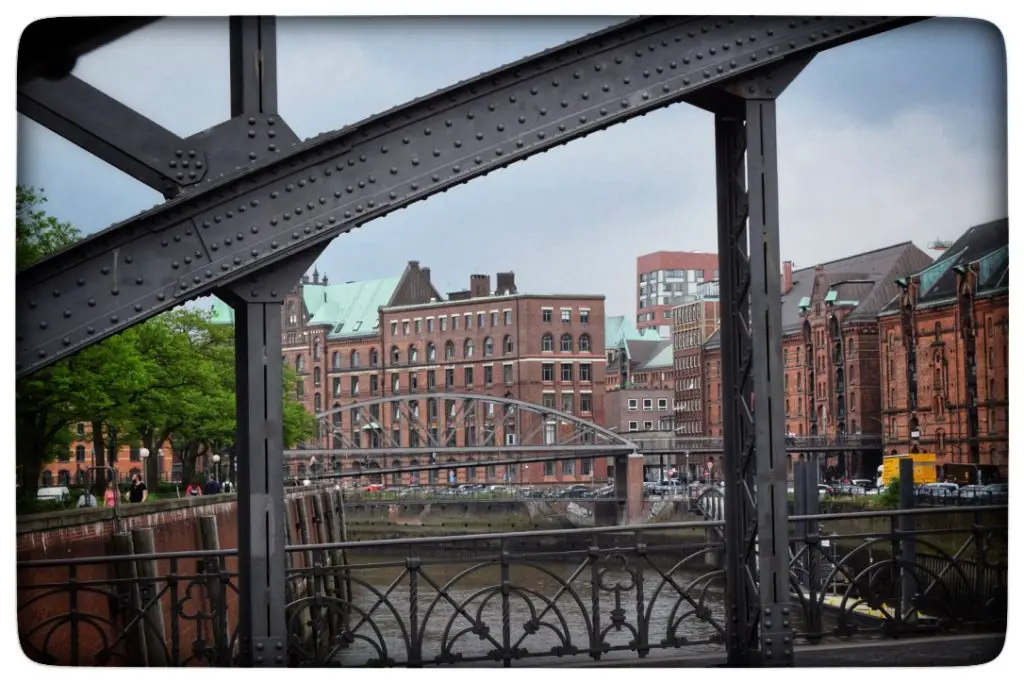 Ok, you might not immediately think that a warehouse district would make the list for most photogenic places in Hamburg. But the Hamburg Speicherstadt is beautiful. Built in 1883, it is also the world's largest continuous warehouse complex. The design is beautiful and it really is a photographer's dream, so be sure to bring your walking shoes and camera when exploring.
The Old Elbe Tunnel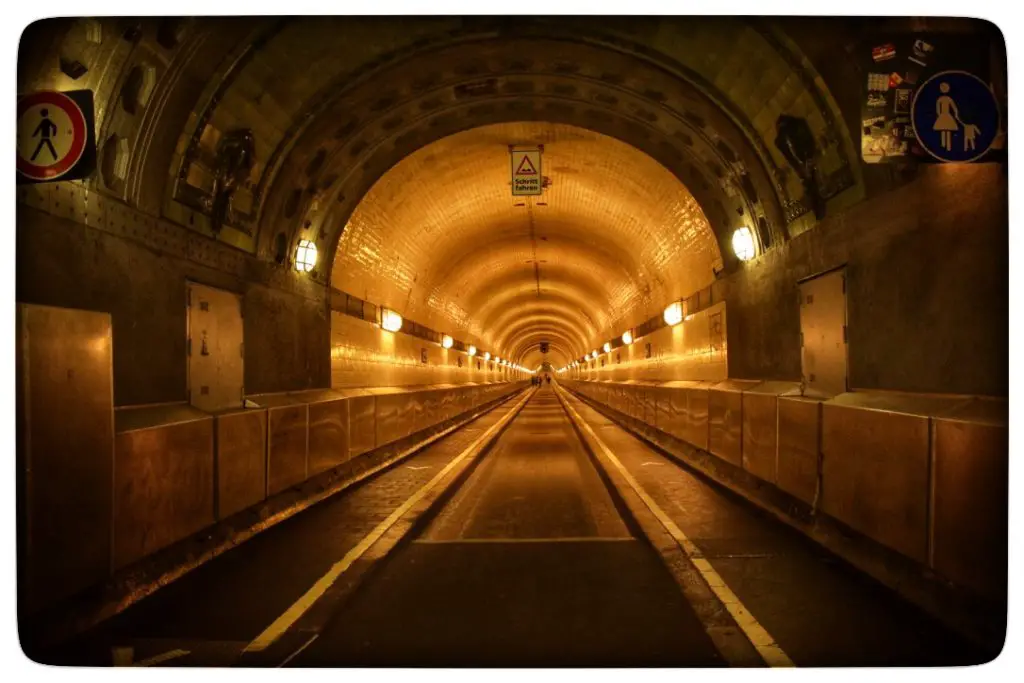 The Old Elbe Tunnel, also known as the St. Pauli Elbe Tunnel, was the first river tunnel in Europe. The tunnel itself is certainly incredibly instagram worthy so make sure you pop by to snap some shots for your feed.
Reeperbahn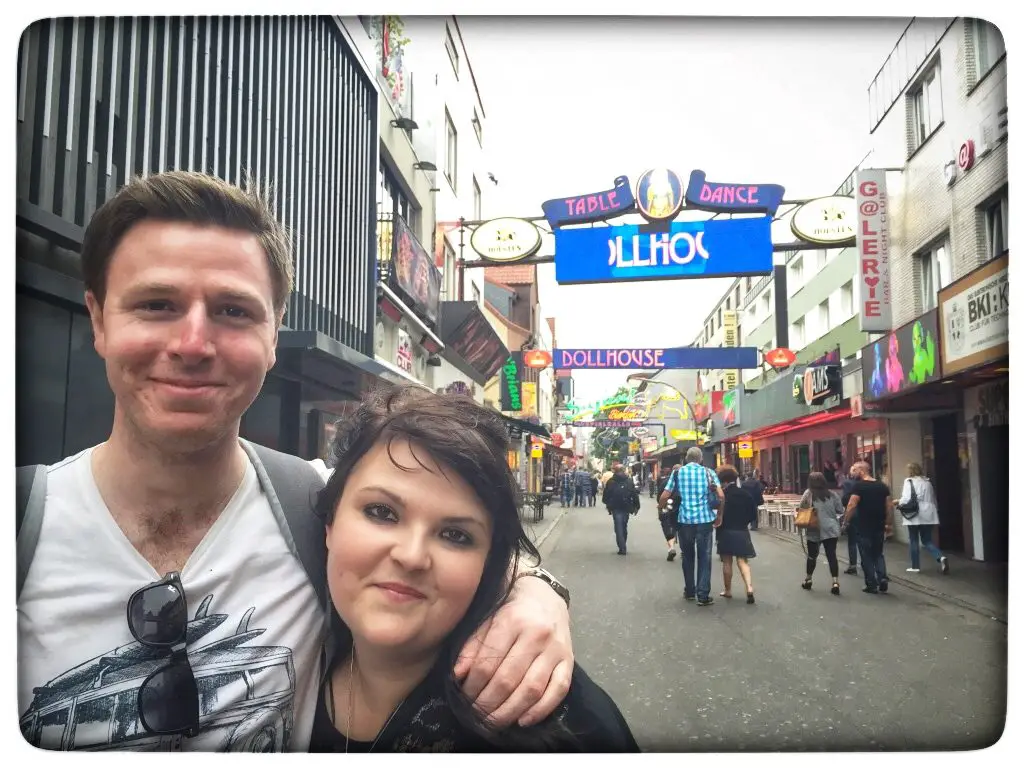 You probably want to be careful where exactly you point your camera when walking through the Reeperbahn, but you can find some really cool places to take some Instagram photos of Hamburg. For starters, there is the Beatles monument which is definitely Instagram worthy. You can join the many people on stag and hen do's as they line up to get their picture snapped as they drape themselves over their favourite Beatle.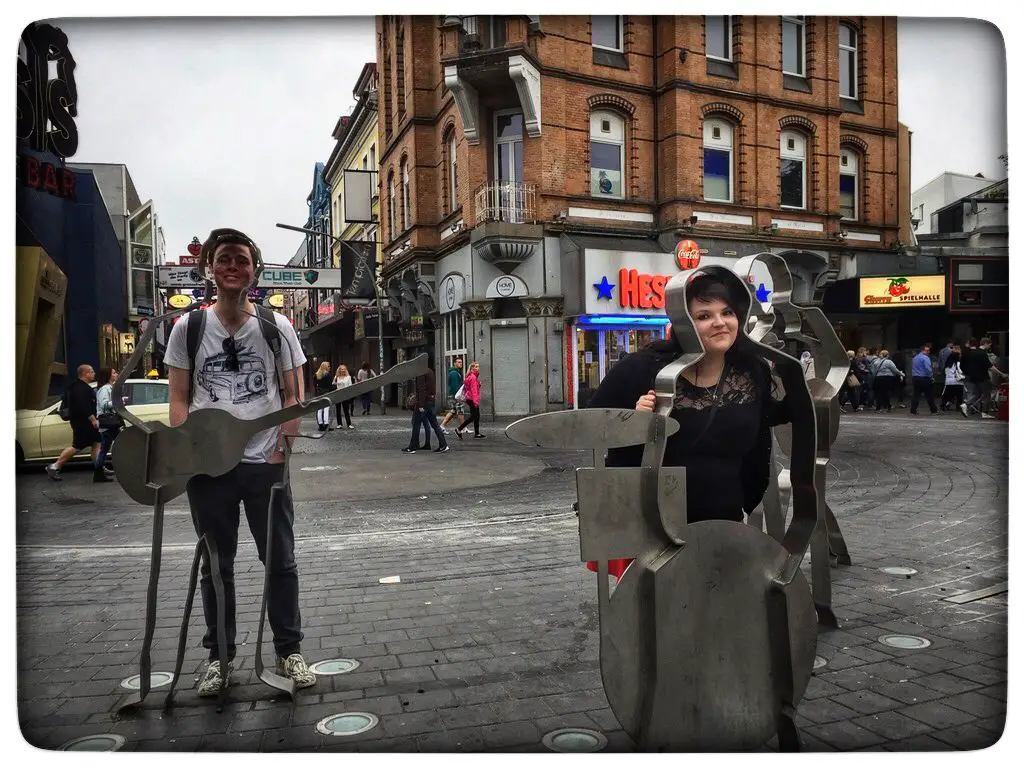 A little further along you will find the main walk of the Reeperbahn. There are a lot of neon and, dare we say, risqué signs that make some pretty cool Instagram photos. This part of the Reeperbahn is actually really popular with tourists and locals alike and apparently one of the best places in Hamburg for a night out.
St Pauli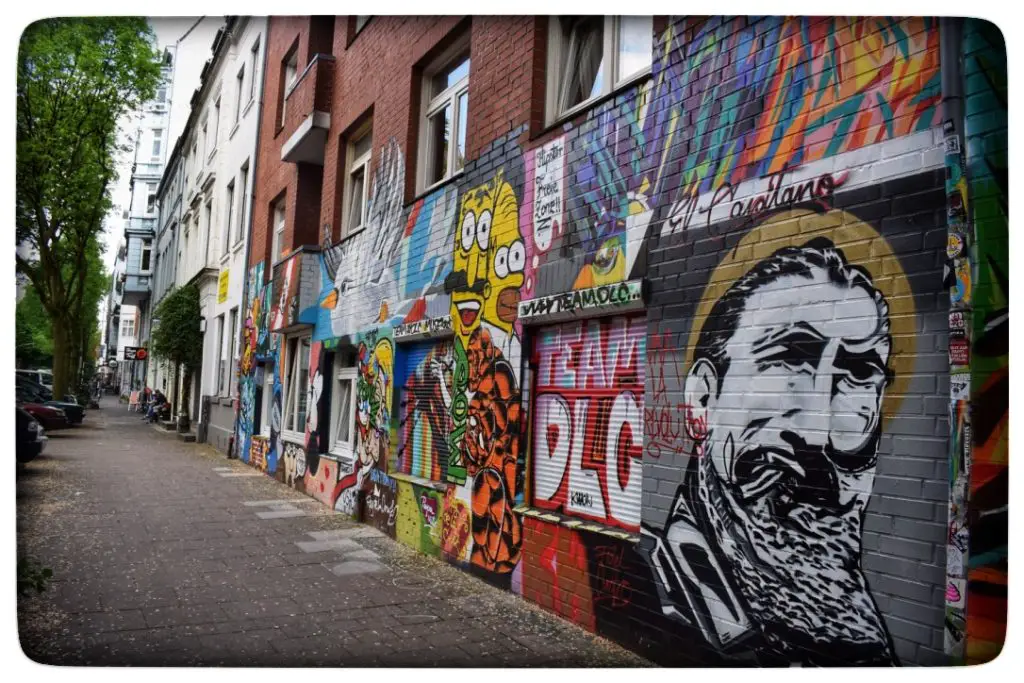 Apart from being famous for its Reeperbahn, St Pauli is by far one of the most photogenic places in Hamburg. Walk around the leafy back streets and you will find some cosy cafes and graffiti covered walls just waiting for you to Instagram.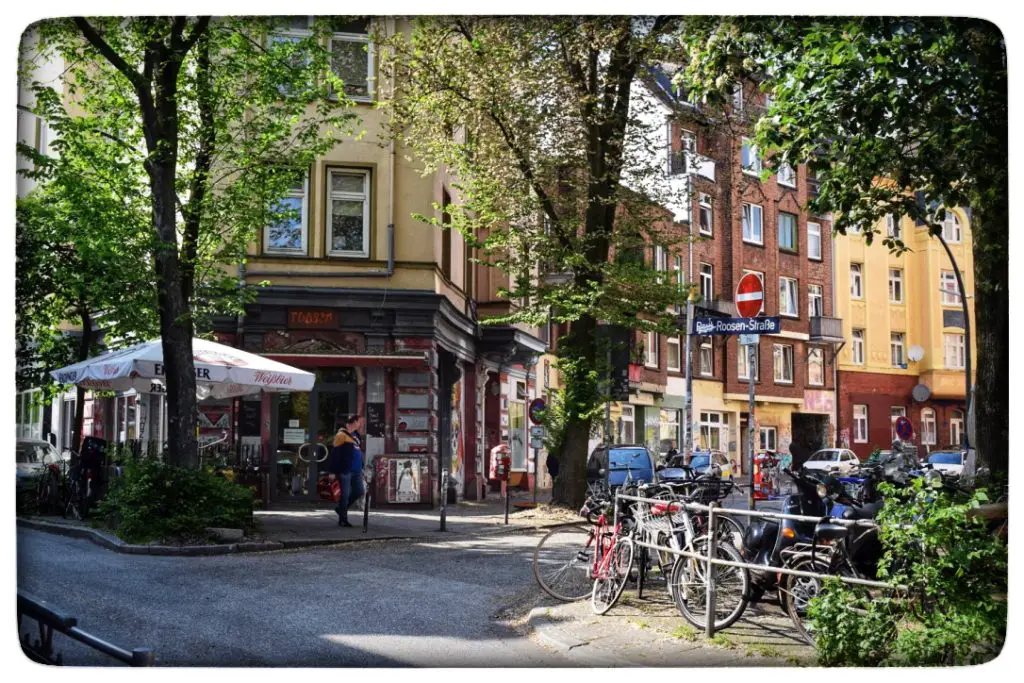 Elbe Beach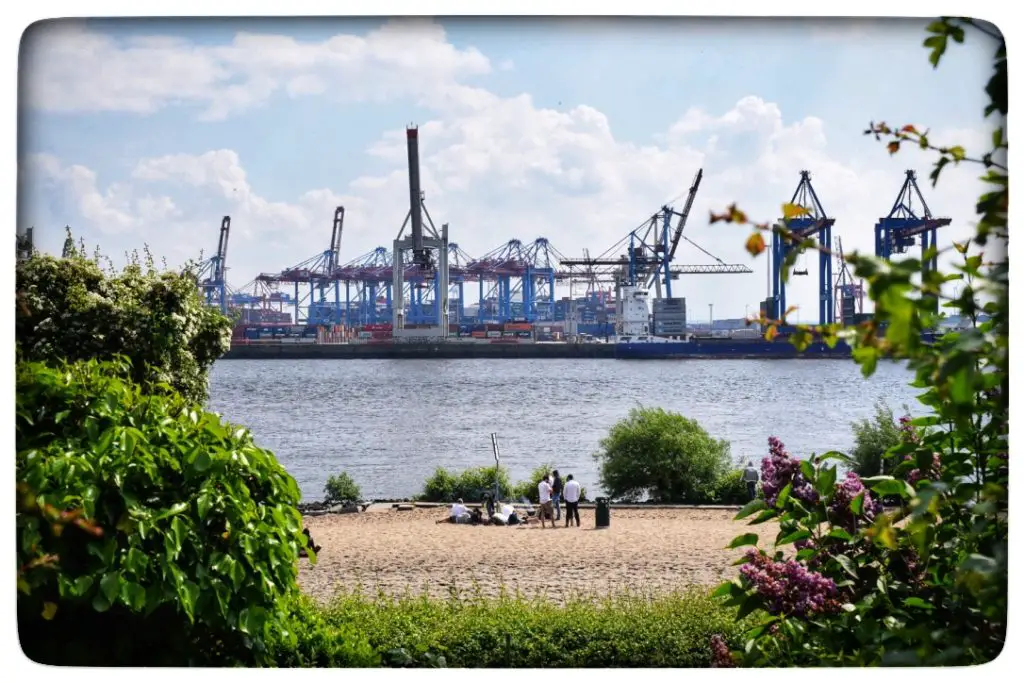 The Elbe Beach might not be anything to write home about in comparison to other beaches, but it does make for some great Instagram shots. It is obviously pretty unique as well, with kids building sandcastles whilst huge ships float past towering cranes. It is also one of the more romantic places to visit in Hamburg.
Pilots' houses near Elbe Beach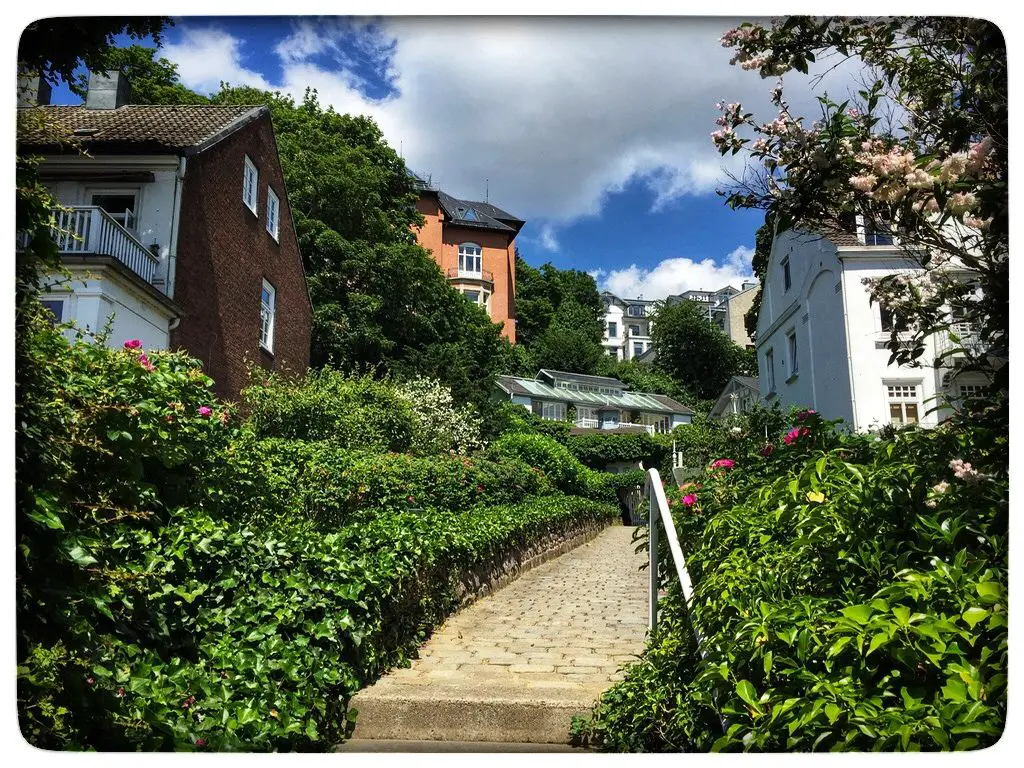 Whilst you are exploring Elbe Beach make sure you have a walk around some of the Pilots' Houses nearby. The homes are absolutely stunning and do make for some brilliant Instagram shots.
Alsterarkaden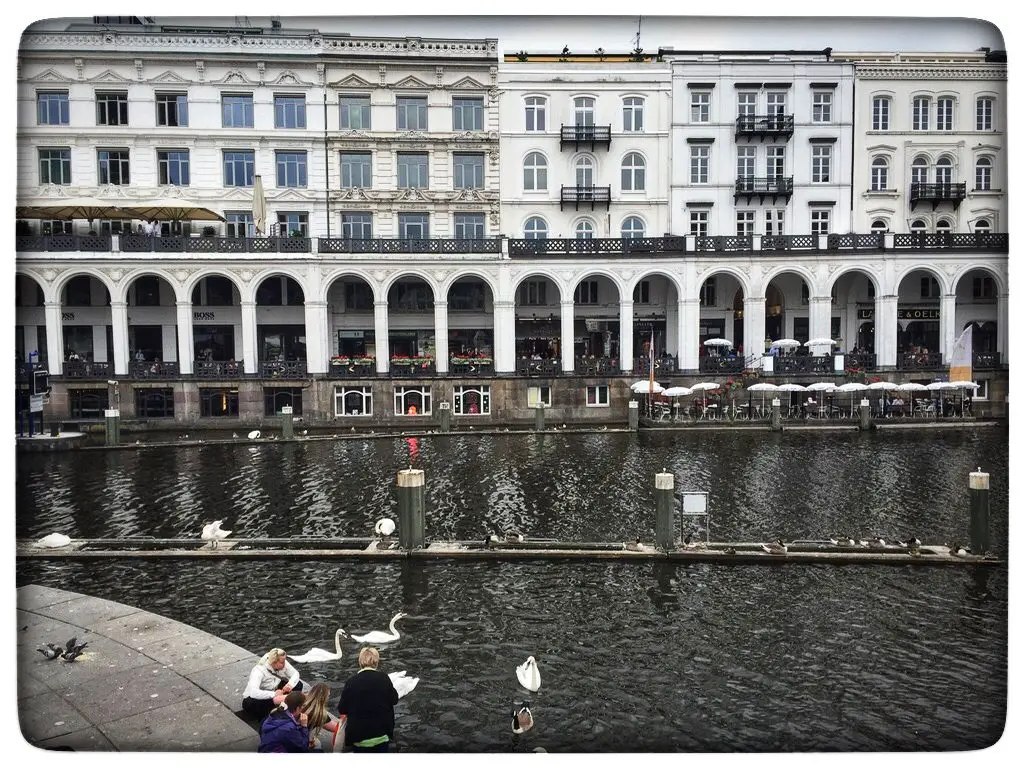 Located just near the Rathaus, the Alsterarkaden is reminiscent of something you might find in Venice. There are a lot of fancy shops here, and it's also very photogenic.
Instagram worthy places in Hamburg – a recap
Hopefully this article will help you discover the most Instagram worthy places in Hamburg. Whilst Hamburg probably isn't renowned for being an Instagrammers dream, there are so many hidden gems just waiting to fill your social media feed.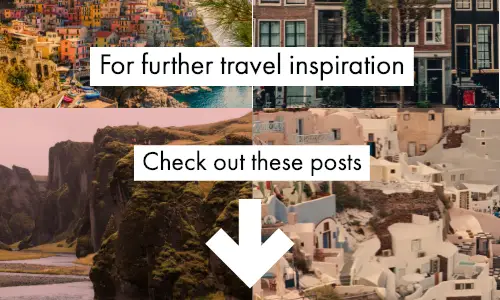 Instagram Guides
Instagrammable places in Prague
Instagrammable places in Budapest
Instagrammable places in London
Instagrammable places is Lisbon
Instagrammable places in Hamburg
Instagrammable places in San Francisco
Instagrammable places in Manchester
Instagrammable places in Las Vegas