You probably know by now that we love a good Instagram guide. If you want info on the best photo spots in Prague, Lisbon, Las Vegas, and London – we have covered them all. But one of the most photogenic places in the world has to be Venice. And let's face it, it isn't hard to find Instagram worthy places in Venice. After all, with its gorgeous canals, intricate architecture, and colourful islands, finding the most Instagrammable places in Venice is a breeze. All you need to do is walk around, point your camera and click. Even so, we have put together a guide to some of the most photogenic places in Venice as a starting point to get some amazing pictures on your trip to this magical city.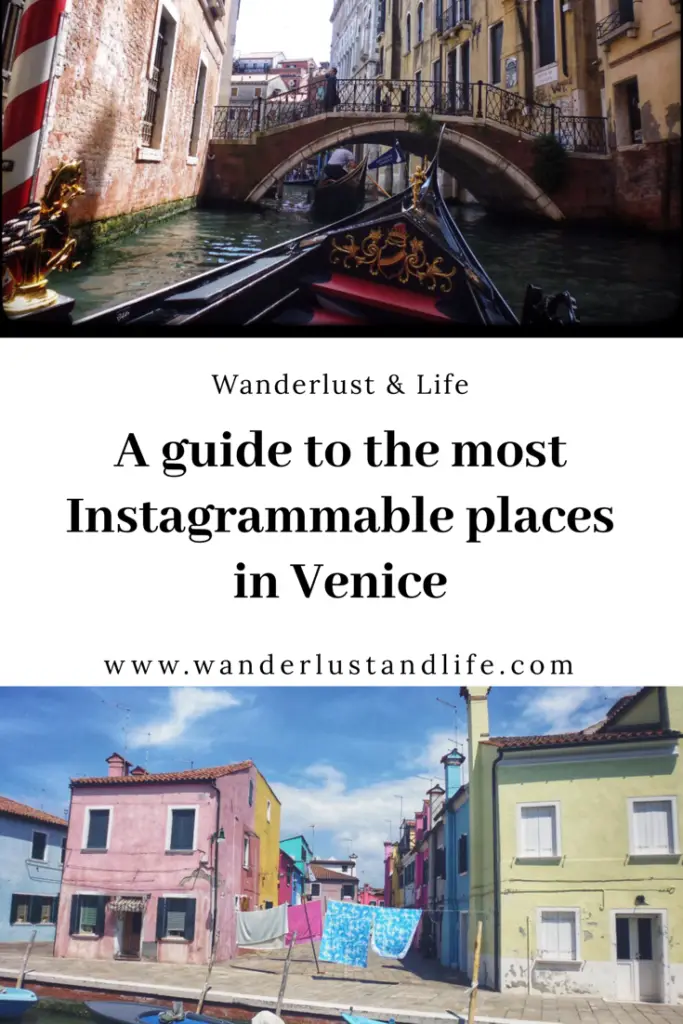 Best photo spots in Venice – where to begin
Like we said above, finding the most photogenic places in Venice is really not hard. You merely have to walk out your hotel door, and you will be met with so much beauty. Here are some places that we recommend starting with, when you are on the hunt for the most Instagrammable places in Venice.
Rialto Bridge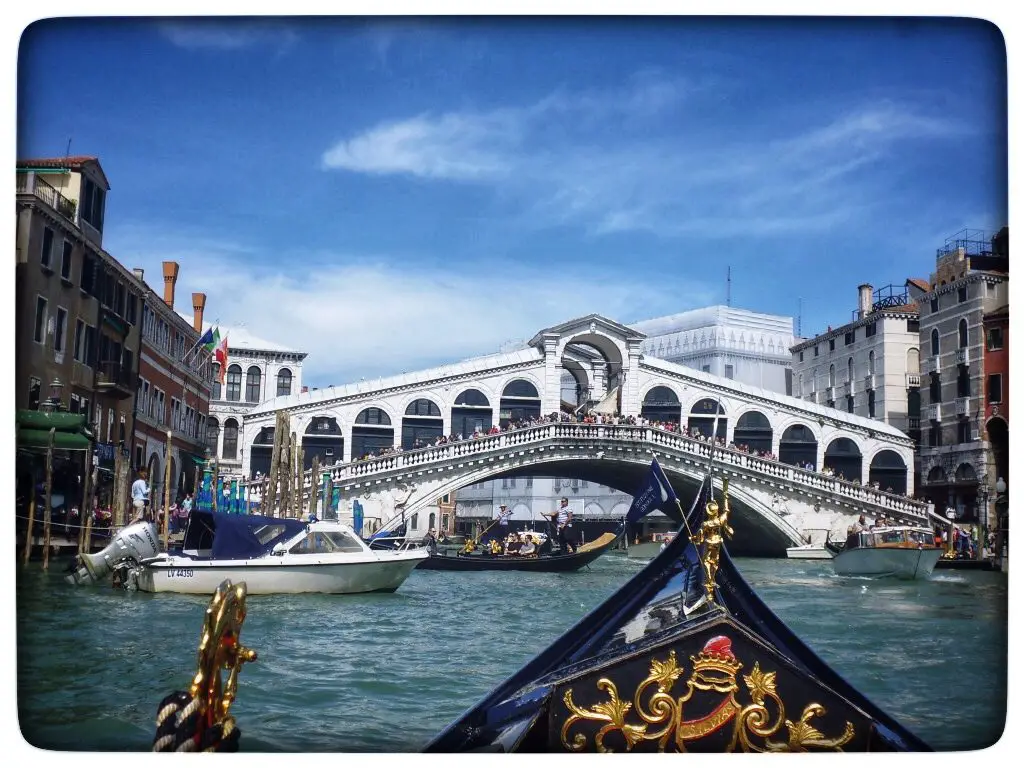 Whether you are admiring it from a gondola (like in the photo above) or walking across it, there is no denying that the Rialto is an architectural masterpiece. It is the oldest of 4 bridges that cross the Grand Canal, and it certainly is one of the most photogenic places in Venice. Whether you are taking a picture of the bridge, or from the bridge, this will definitely add to your Instagram feed.
Palazzo Ducale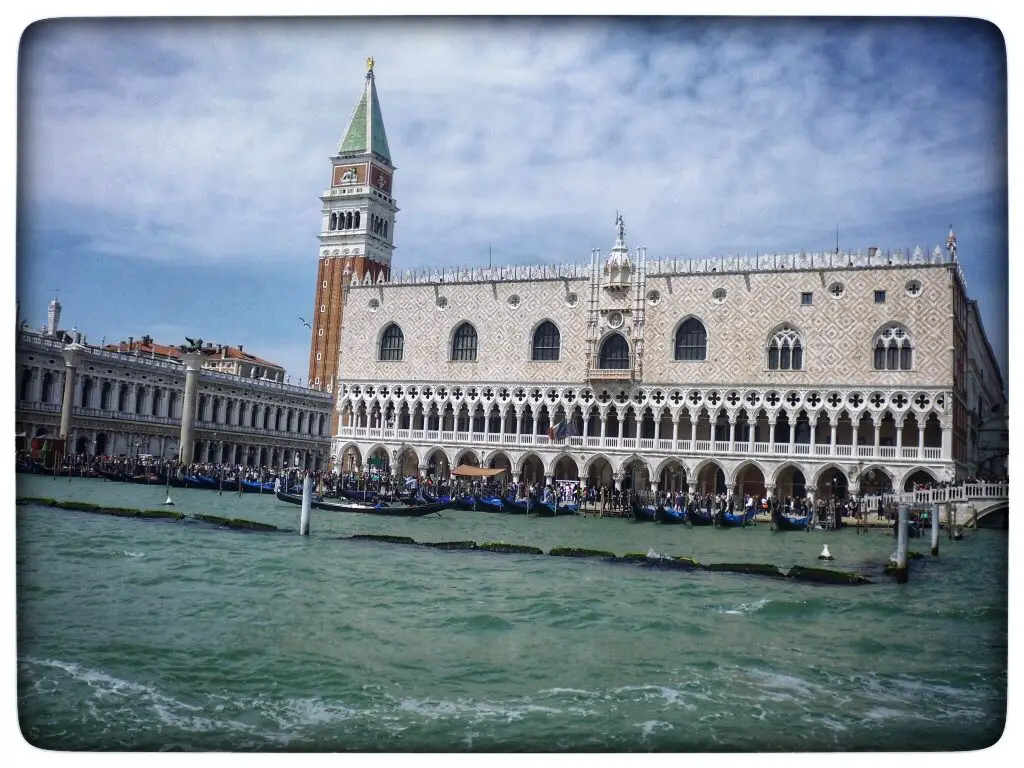 The Palazzo Ducale is an absolutely beautiful building and is a perfect example of gothic architecture. It is also one of the most recognisable buildings in Venice so a photo is a must. If you are travelling by Vaporetto you can get some lovely pictures. That way you can capture the gondolas at the front, and St Mark's Campanile in the background.
Saint Mark's Basilica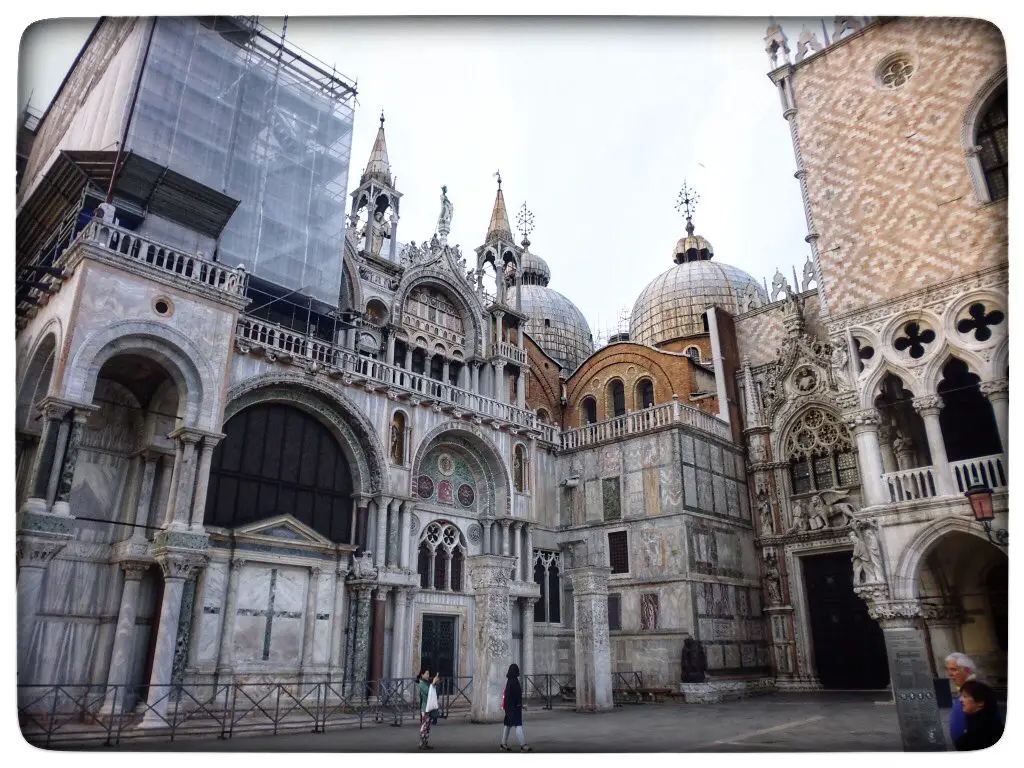 This is another architectural beauty, located in St Mark's Square, or as the Italians say Piazza San Marco. It is also probably one of the most ornate Basilicas we have ever seen, which makes it one of the best photo spots in Venice. The interior too is breathtaking, which makes the often long lines to get inside absolutely worth it.
Anywhere from a gondola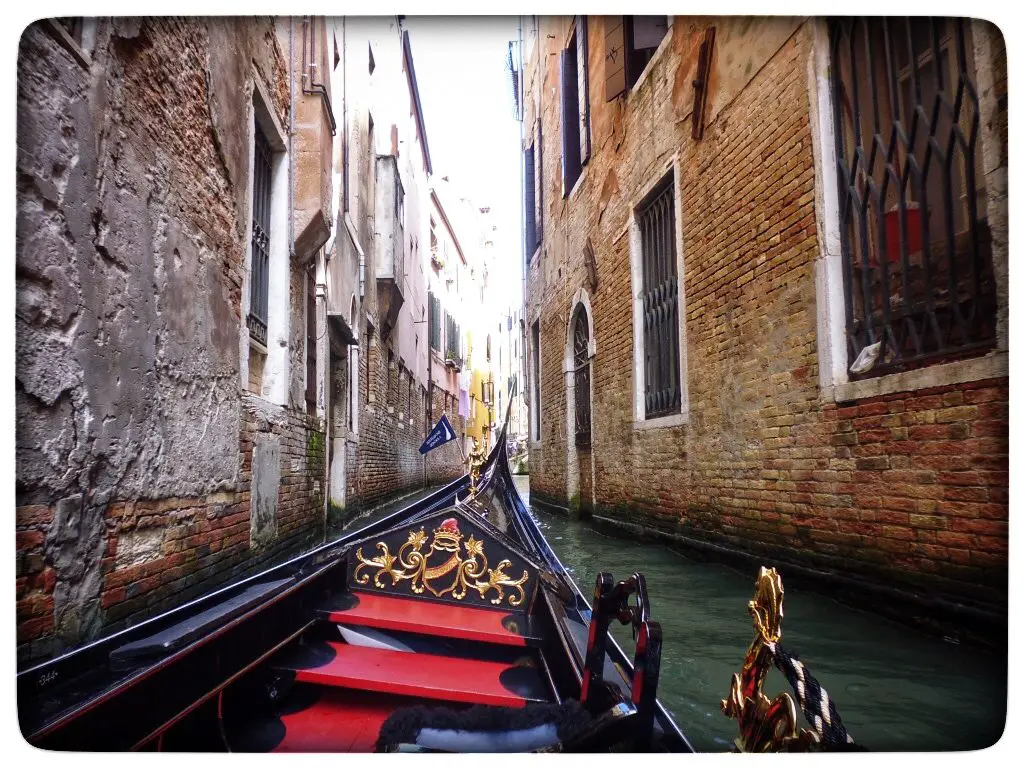 One of the most Instagram worthy places in Venice by far has to be from inside a gondola. The rides can be a little bit expensive (in the region of €80 for a 30-40 minute ride), but you can get some really cool shots with the front of the gondola cruising down the canals. We recommend getting a gondola around the Rialto bridge, the main reason being that you have the opportunity to stare at the incredible structure as you float over the Grand Canal.
Burano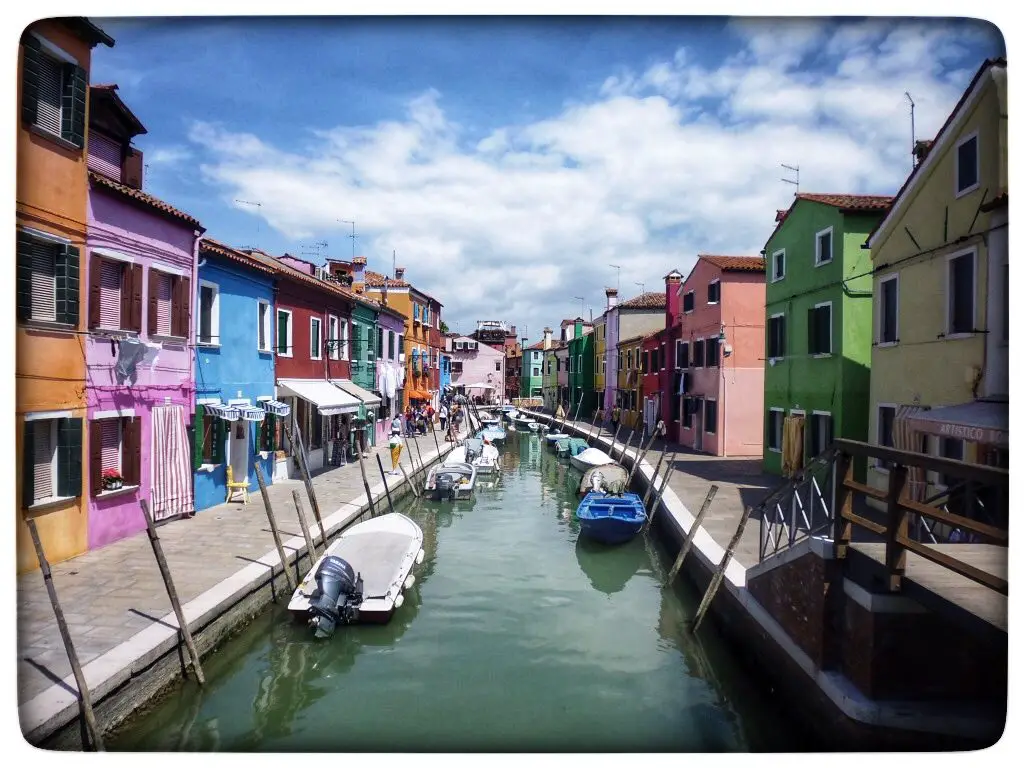 Burano is probably one of the most colourful places we have ever visited. It is also an Instagrammer's dream. Located around 50 minutes by ferry from Venice, the moment you arrive in Burano you will be overwhelmed with how beautiful it is. The houses are so colourful and you really will just want to take pictures of absolutely everything.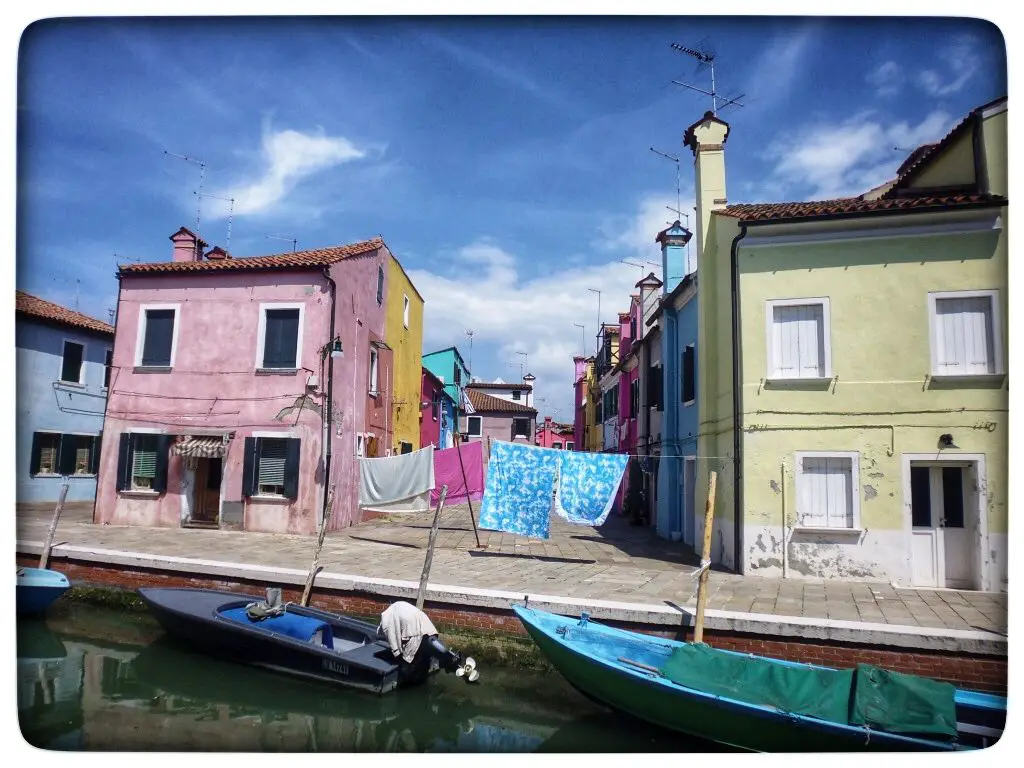 The back alleyways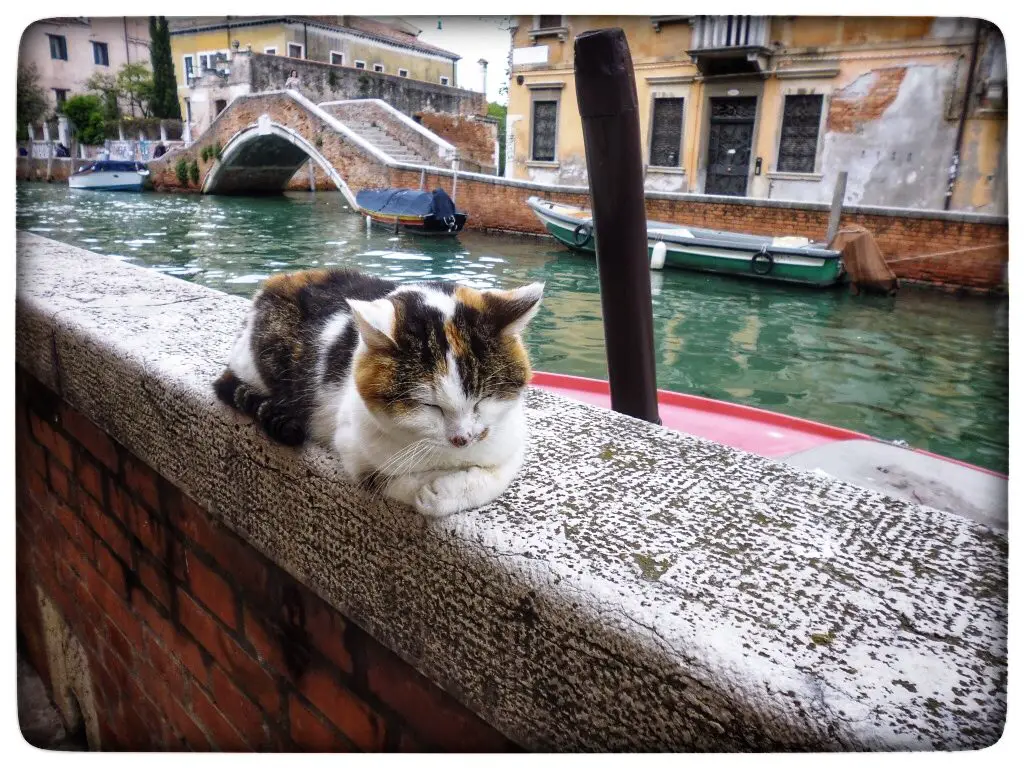 Venice is probably one of the few places in the world we would actively encourage getting lost in the back alleyways. These back paths and walkways form some of the best photo spots in Venice by far. You never know what you will stumble upon, from churches, to ornate buildings to cats sunning themselves by the canal. Just wander and see what you can find.
Santa Maria della Salute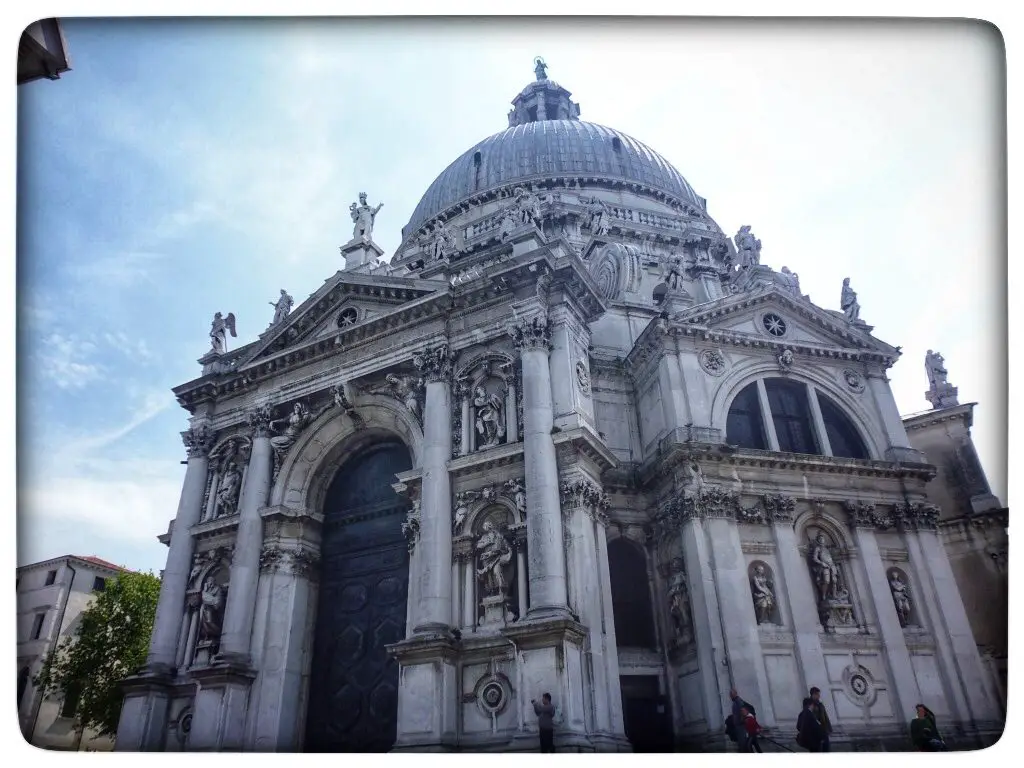 This is another gorgeous church and photo opportunity. Located in the Dorsoduro neighbourhood of Venice, the stunning architecture and its dome at the top will make for a perfect picture.
Bridge of Sighs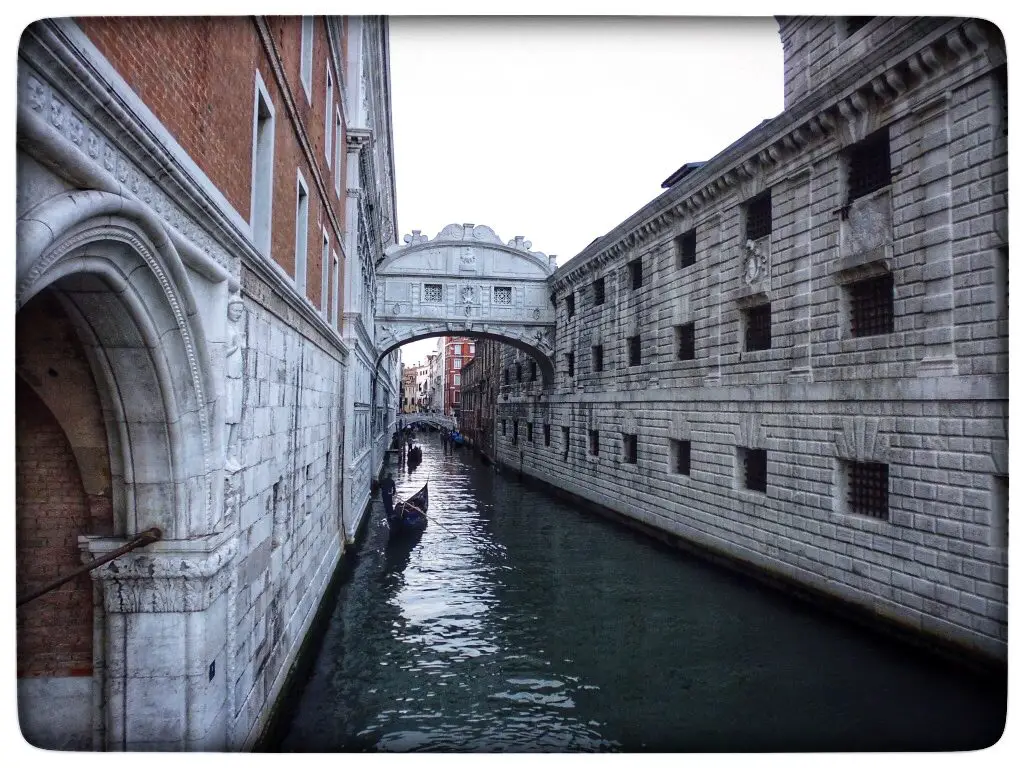 It might only be small, but the Bridge of Sighs is certainly high on the list of the best photo spots in Venice. It has been romanticised in literature, and was said to be named the Bridge of Sighs as prisoners after being sentenced to death, would walk across it, take their last look at freedom and sigh. Although there is a lot of debate over whether this is truth or fiction. Others say if you kiss underneath the bridge your love will last forever. Either way it is a beautiful piece of architecture and very photogenic. You might have to push through large crowds of people to take a picture but your Instagram feed will thank you.
The Grand Canal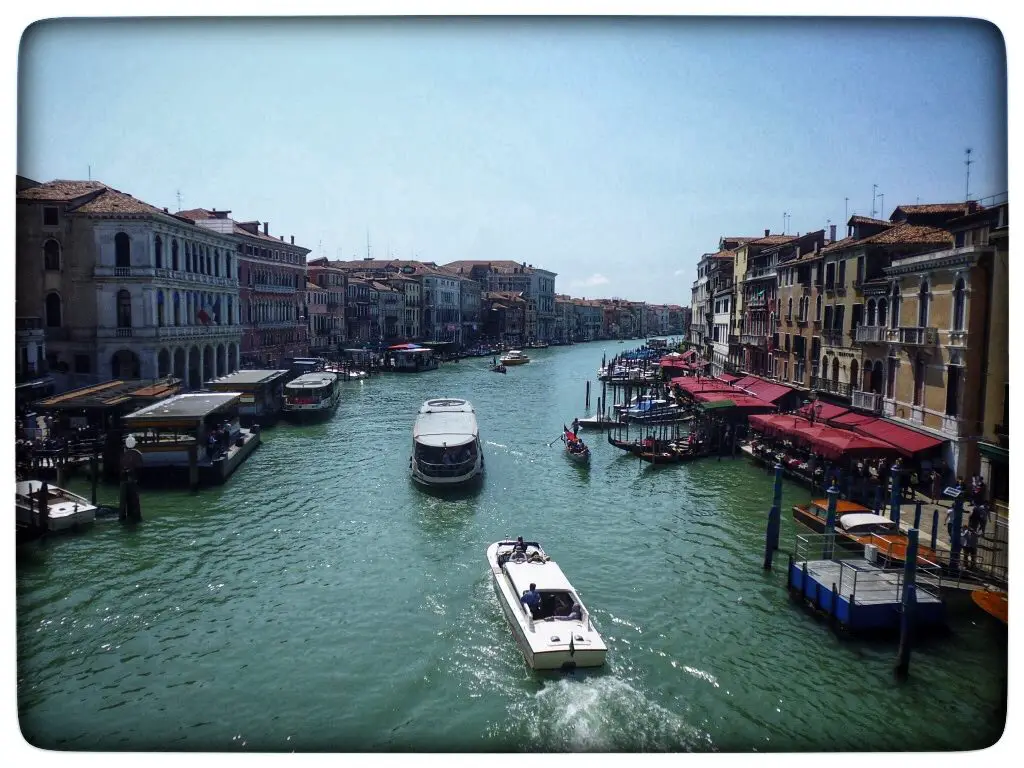 Get yourself on a vaporetto or stand on top of one of the bridges that crosses the Grand Canal to get some wonderful photos. The Grand Canal is a bustling hive of activity and very Instagram worthy. There are so many intricate and ornate buildings that sit on the edge of the canal, that are just waiting to be photographed.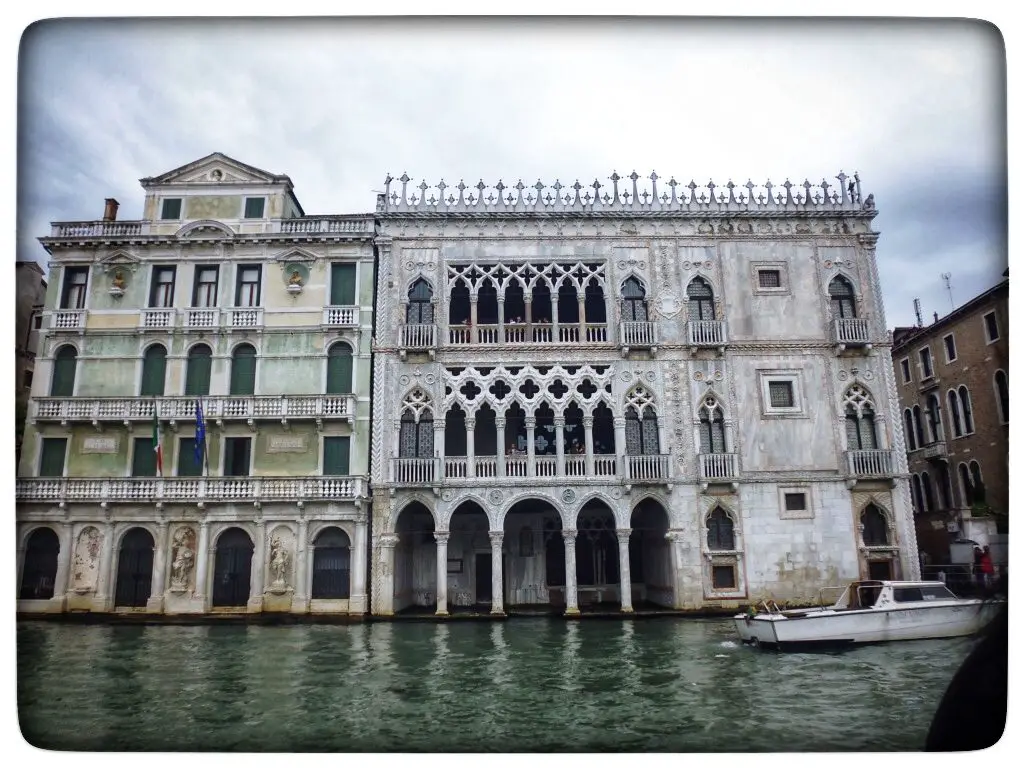 The Canals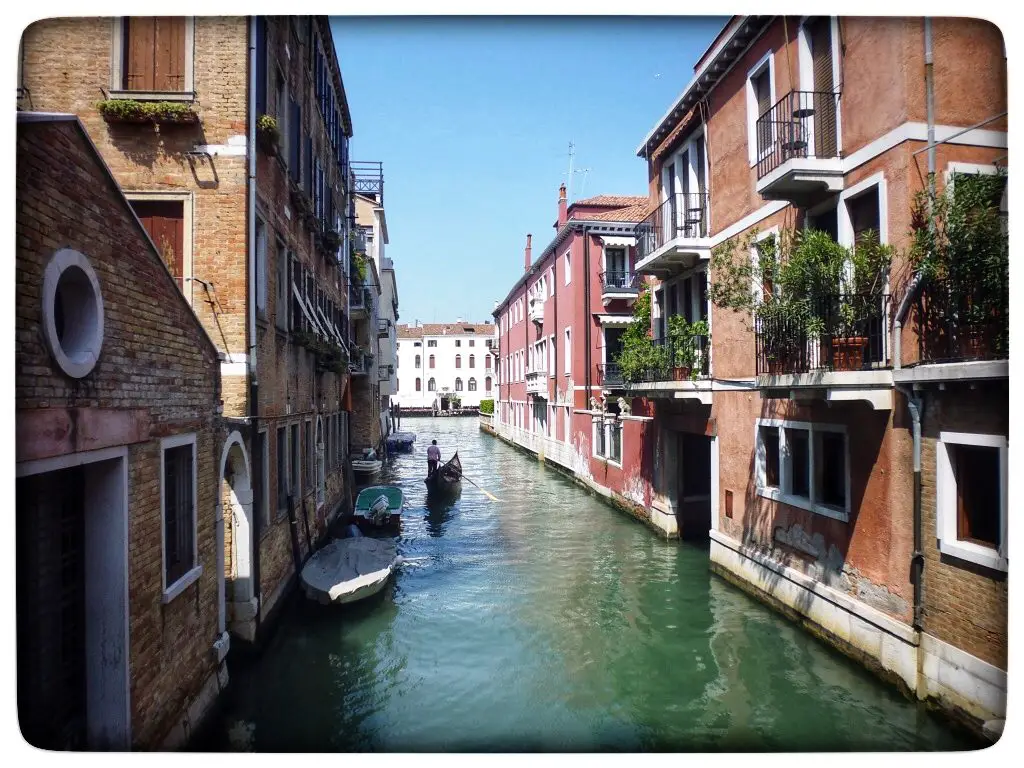 Ok so this is another general one, but obviously moving away from the Grand Canal the smaller and often quieter canals also provide the perfect photo opportunity. You will stumble upon Gondalas manoeuvring around each other in tight spaces, fancy bridges, and beautiful balconies. It is incredible.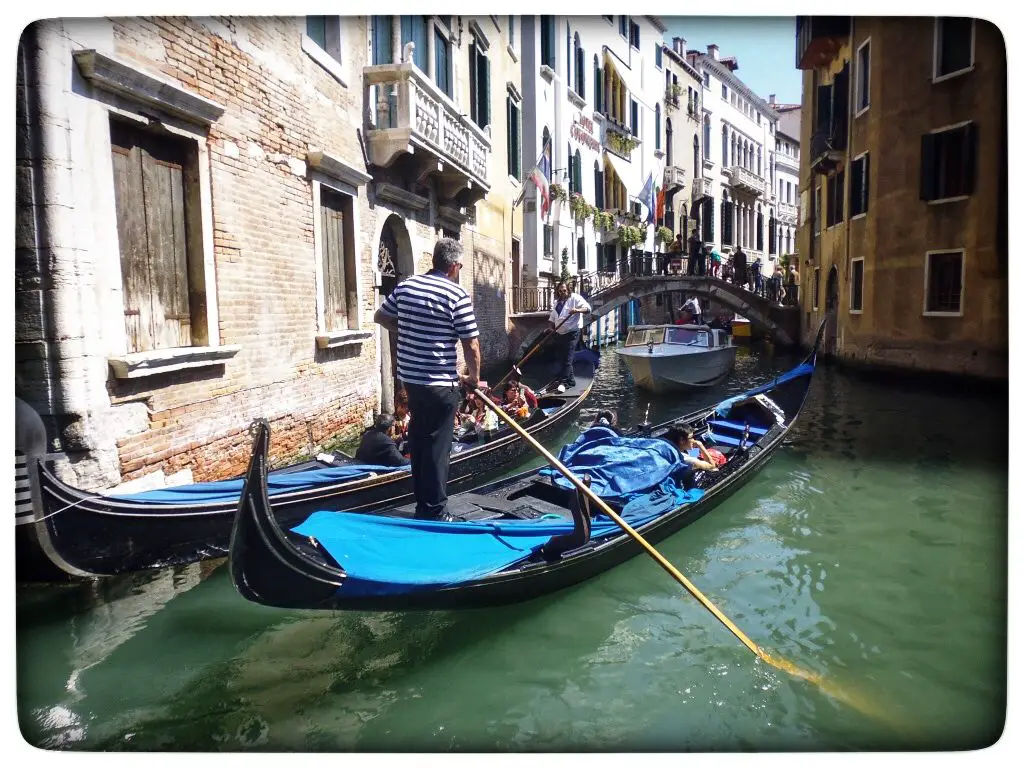 Gondolas lined up by San Marco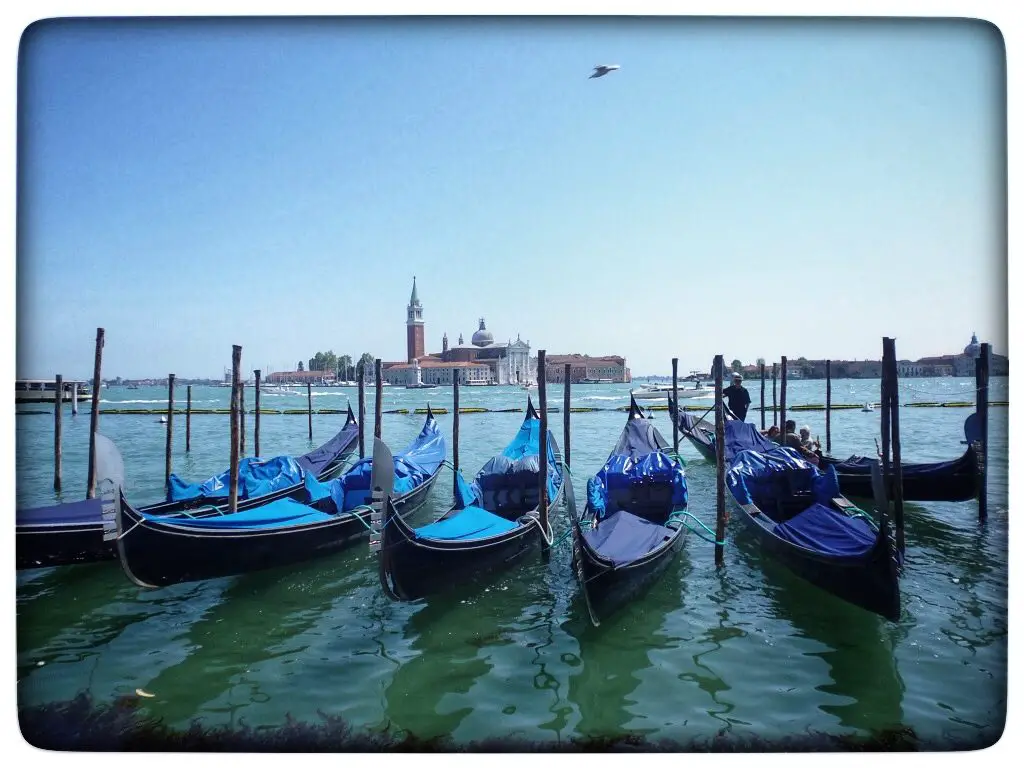 If you don't have a picture of Gondolas parked up with the backdrop of the open water, were you even in Venice?
Instagram spots Venice – a recap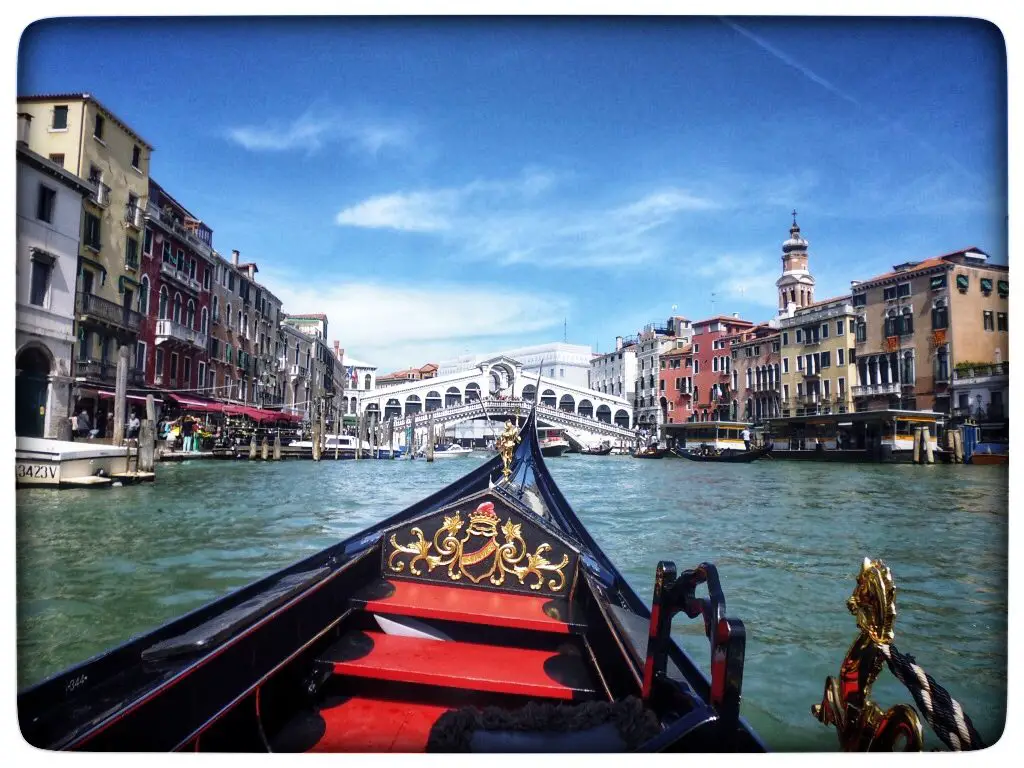 Hopefully this guide has you excited for your amazing trip to Venice. We also hope that it will help you find some of the most Instagrammable places in the city. Like we said above, Venice is that beautiful you probably won't need the help, but these are some great places to start!