The most Instagrammable places in Rome and tips to get the perfect shot
So you have arrived in Rome and you want to know where the best photo spots are. Well you have come to the right place. In this article, we'll go through some of the most Instagram worthy places in Rome. With the incredible architecture, the picturesque back streets, and the amazing attractions you won't want to put your camera down! This is our guide to the most Instagrammable places in Rome.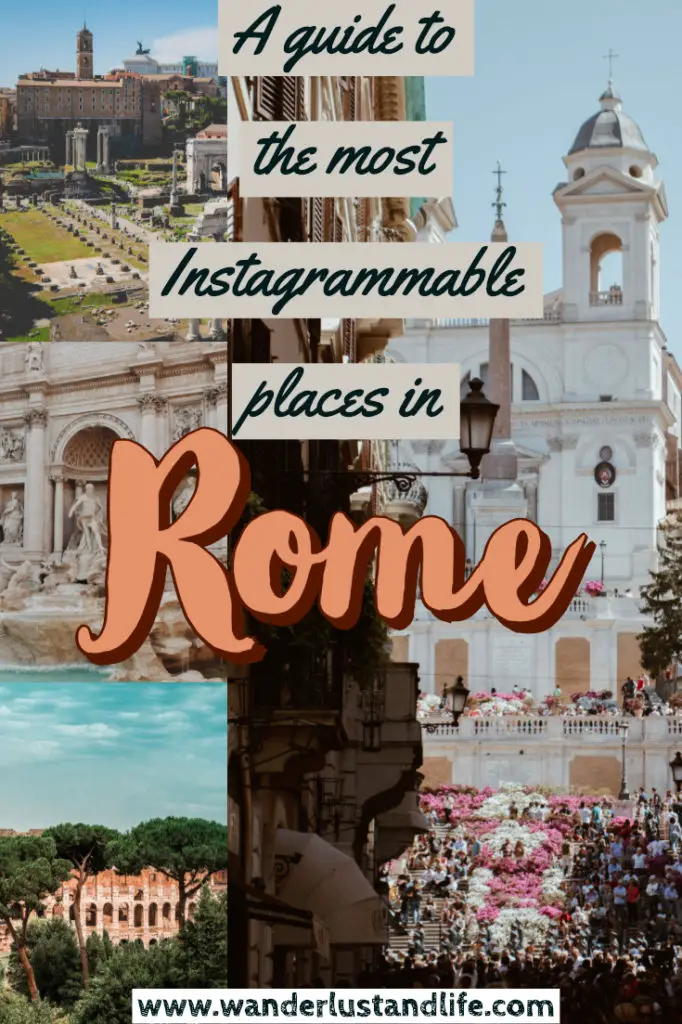 Instagram spots in Rome- where to begin
If this is your first time to Rome, then we have a handy guide that includes everything you need to know for a first time visit. In the meantime though, here are some of the most photogenic places in Rome for you to explore.
For more tips on Rome read this article on whether or not Rome is worth visiting.
The Colosseum
Let's face it, no trip to Rome is complete without a visit to the Colosseum, which is why we have included it as one of the top Instagram spots in the city. If you do visit, and you have the time, we recommend paying to go inside as you can get some incredible shots of the architecture.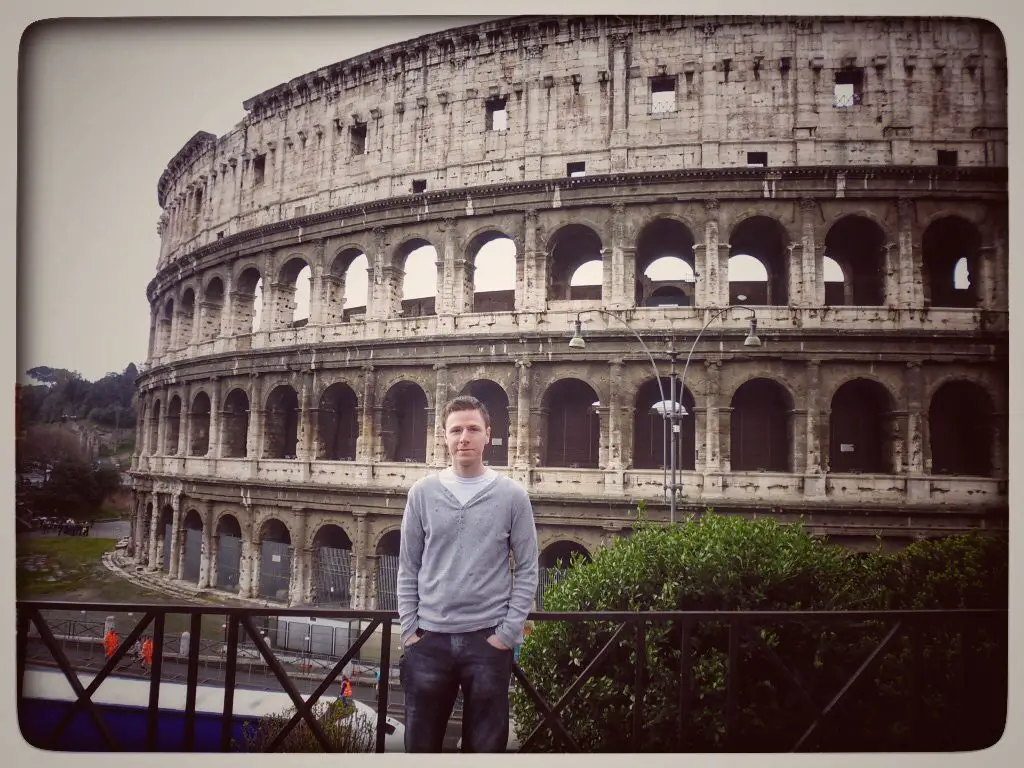 Tips
You will find a lot of people around the outside of the Colosseum dressed up as Roman soldiers. If you do decide to get your photo taken with them, be aware that you do have to pay to do so.
Roman Forum
One of the best photo spots in Rome by far has to the the Roman Forum. Not only is it a fun place to explore, but it is a great place to take some amazing pictures. The Forum was once the home of several prominent government buildings in Roman times and these days you can explore the ruins.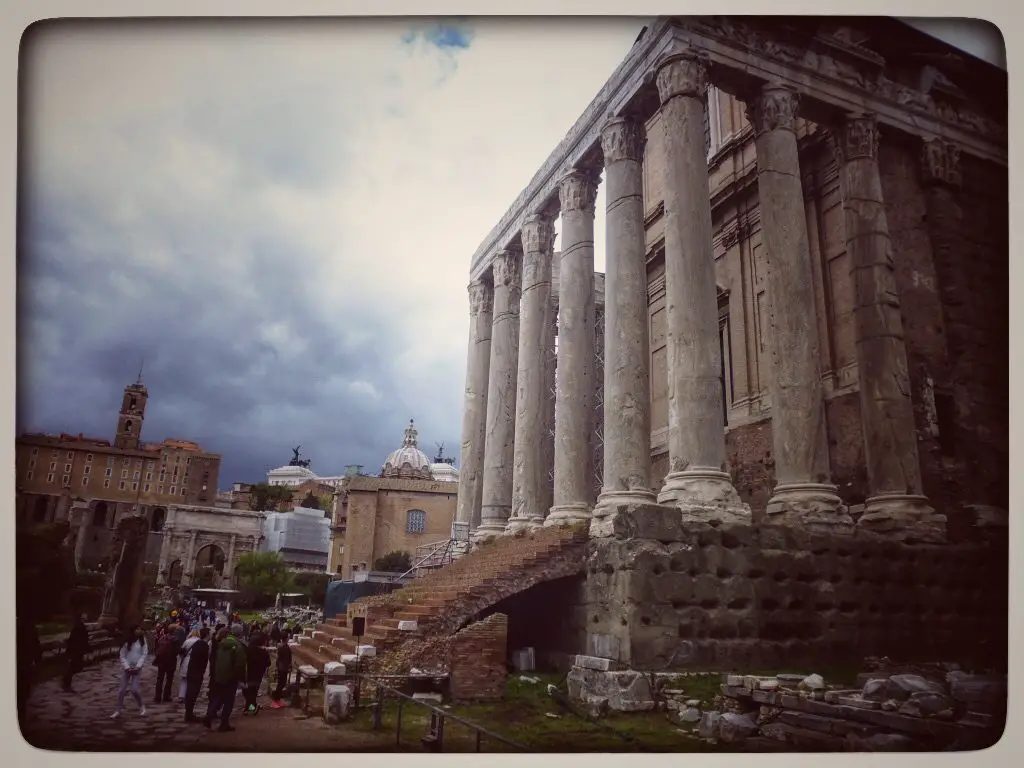 Tips
You can purchase tickets to the Roman Forum at the Colosseum as part of a package deal, which saves you a bit of money if you are planning to visit both.
Palatine Hill
Palatine Hill is one of the most central of the 7 hills of Rome and towers at 40 meters above the Roman Forum. It is certainly worth a climb just for the views.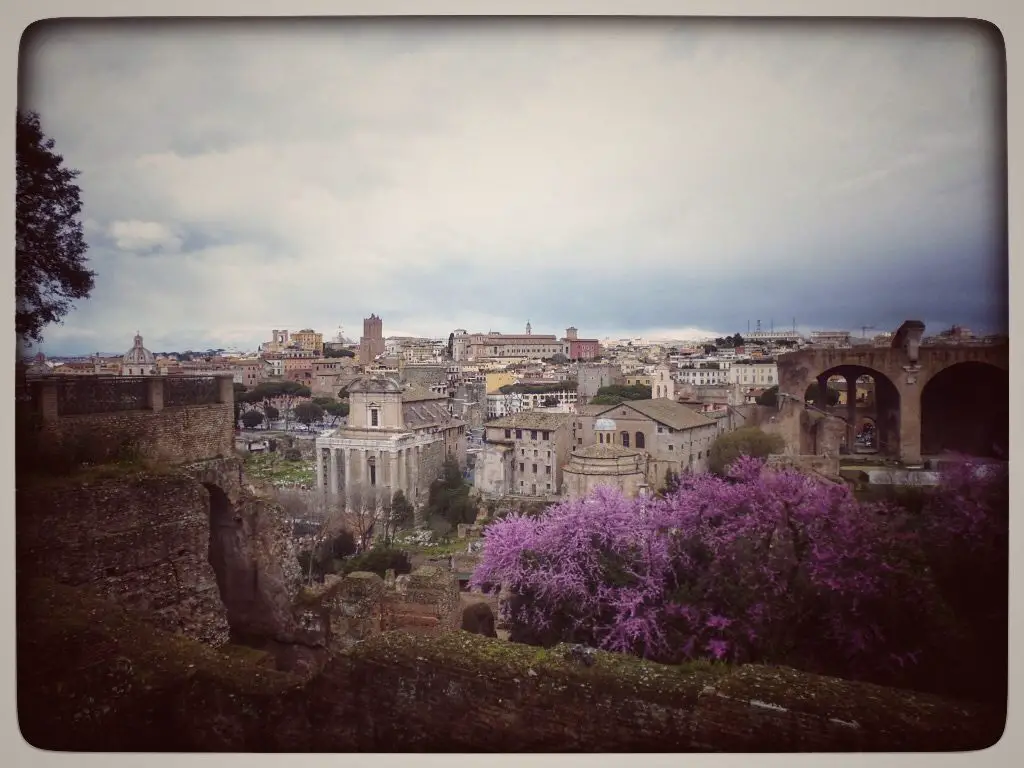 Tips
Depending on what time of the year you visit you can get some really lovely shots with purple flowers that frame the pictures. We visited in March and they were out in full bloom.
Pantheon
The Pantheon is another of the most photogenic places in Rome. You can capture pictures of the hustle and bustle outside the former temple, which makes for some great pictures. Inside you will find the building is completely round with a circular dome at the top.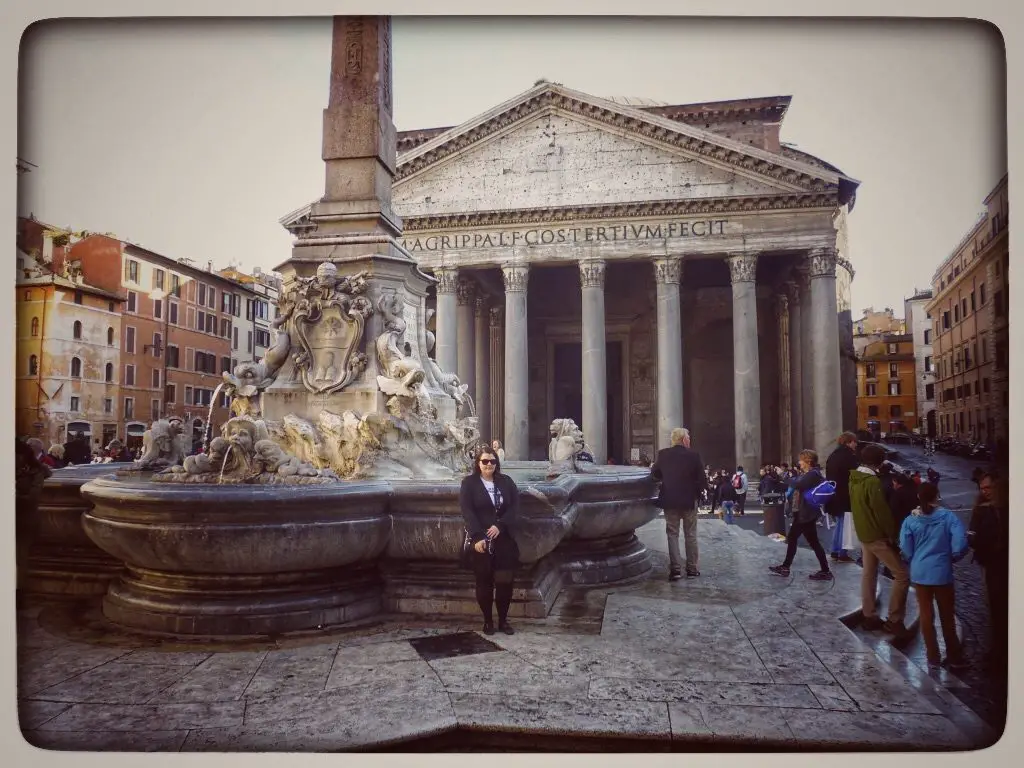 Tips
The Pantheon is free to enter so do take advantage and when you are inside don't forget to look up!
The Piazzas
The centre of ancient Roman life used to revolve around the Piazzas. Even today they are a bustling hive of activity and serve as some of the best photo spots in Rome. Each Piazza is different but inside you will usually find fountains, street artists, and churches. Definitely a lot of photo opportunities are to be had here.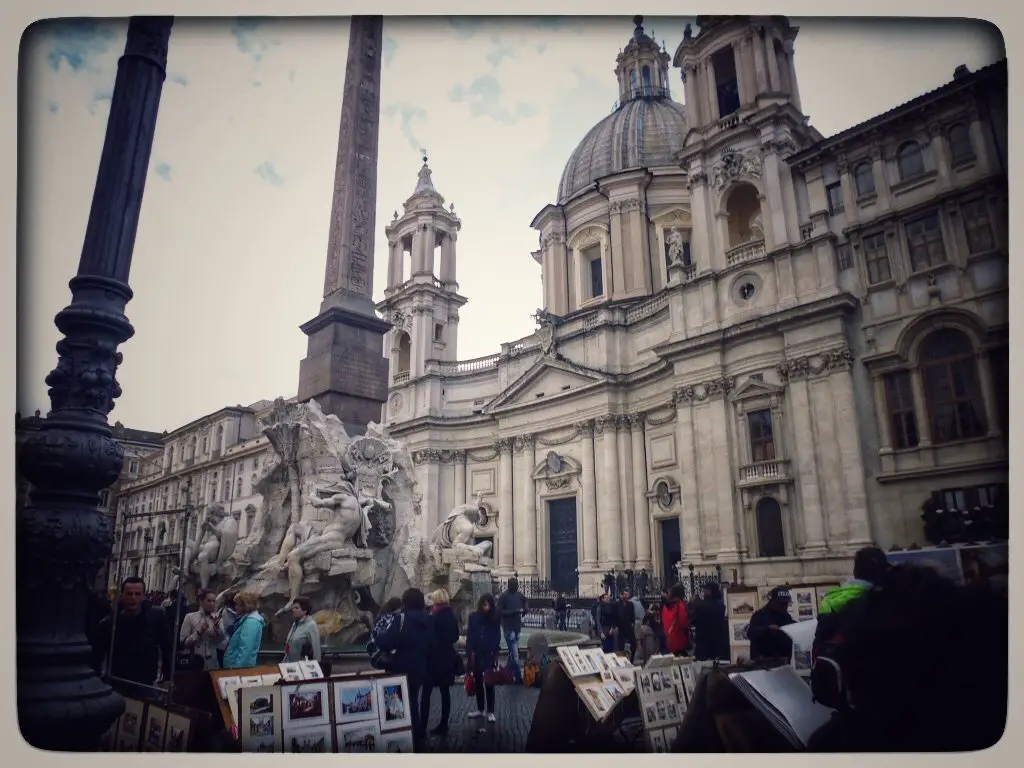 Tips
Don't worry about the fact that these Piazzas are packed with people. Part of the charm and the beauty is the hustle and bustle.
Spanish Steps
The Spanish steps are another of the most photographed places in Rome. Tourists flock here to take those cliched Instagram shots and once you see how beautiful the steps are you will understand why.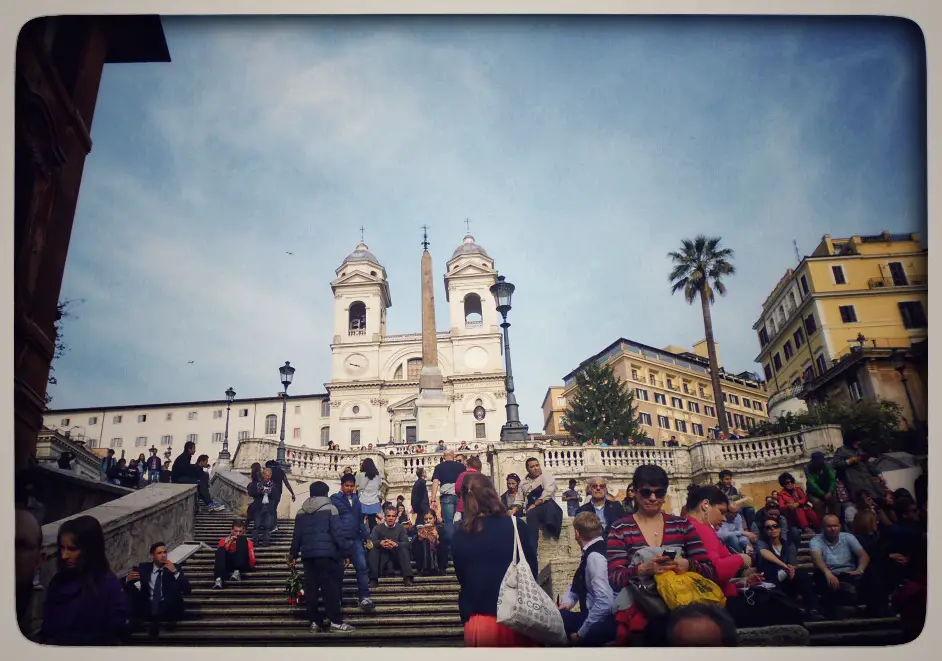 Tips
It can be hard to get a really good picture of the steps, because they are just that crowded. If you want to take photos with less people around try to get there early in the morning. Also if you do visit during peak times be mindful that pickpockets frequent the area.
Trevi Fountain
The Trevi is probably one of the most famous fountains in the world. The Baroque style fountain is absolutely one of the most photogenic places in Rome. If you do visit make sure you throw a coin behind your shoulder into the fountain. Doing this means that you will someday find yourself back in Rome.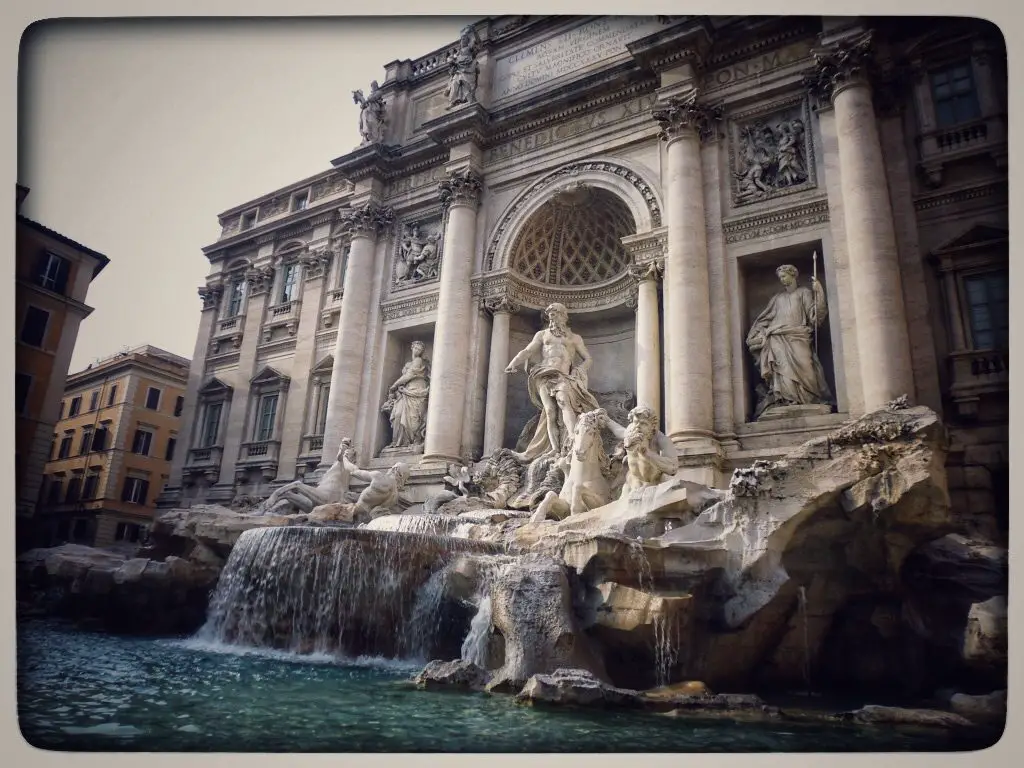 Tips
This is another very busy tourist spot, so do keep your wits about you in case of pick pockets. You will also find several people in the area offering to take your picture in front of the fountain. This isn't free and they will expect payment. It is also worth trying to visit the Trevi early in the morning. It is located really close to the Spanish Steps so you can definitely kill two birds with one stone here.
The Vatican Museums
The Vatican Museums are home to the famous Sistine Chapel. Unfortunately under no circumstances are you allowed to take photos inside. It is a shame really because it truly is a masterpiece. That being said though the museums are still Instagram worthy with incredibly grand ceilings and artwork just waiting to be photographed.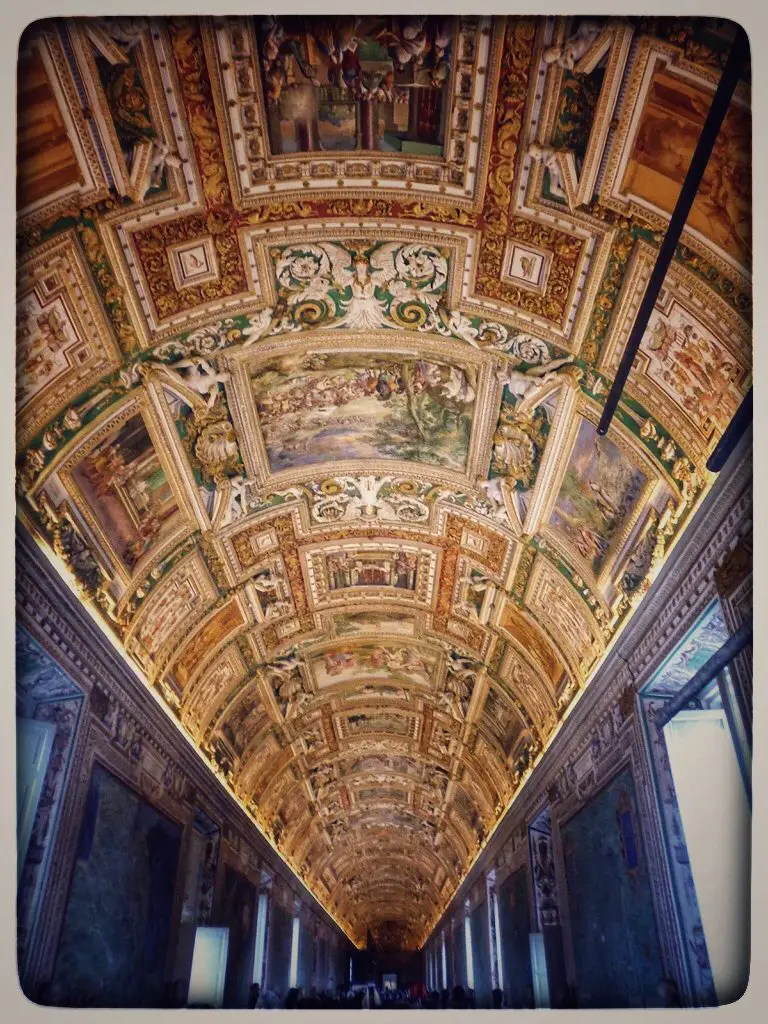 Tips
Before taking pictures do make sure you check that you actually can, as not all exhibits allow photography. There is also a really beautiful staircase near the exit of the museum that is stunning, and definitely worthy of your Instagram feed.
The Vatican
I guess if you want to get technical, the Vatican is located in Vatican City which is an independent city state surrounded by Rome. But we are going to mention it as one of our most Instagrammable places in Rome anyway. St Peter's Square is the main section where you can admire all the ornate buildings and it truly is stunning.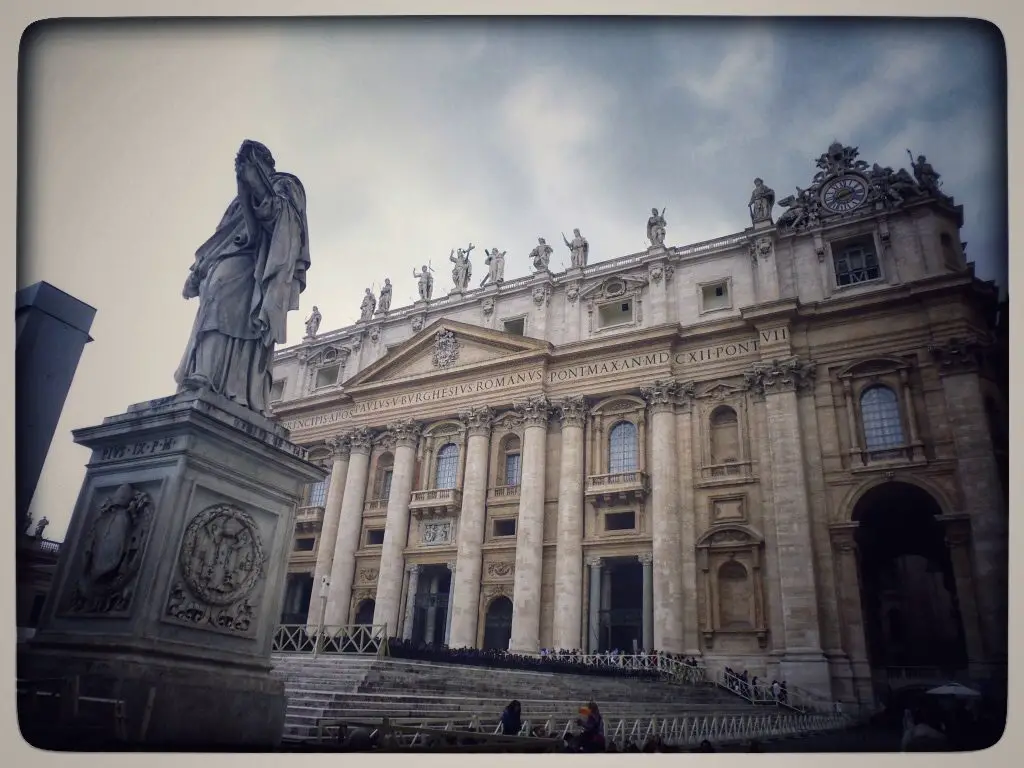 Tips
Before visiting you should check to see if there are any religious days or celebrations, as when there are St Peter's Square can either be closed off or you might find it difficult to move about due to the sheer volume of people.
St Peter's Basilica
I don't think we can adequately describe the sheer beauty that is St Peter's Basilica. Not only is it one of the most holy sites for Catholics, it also has one of the most impressive church domes we have ever seen.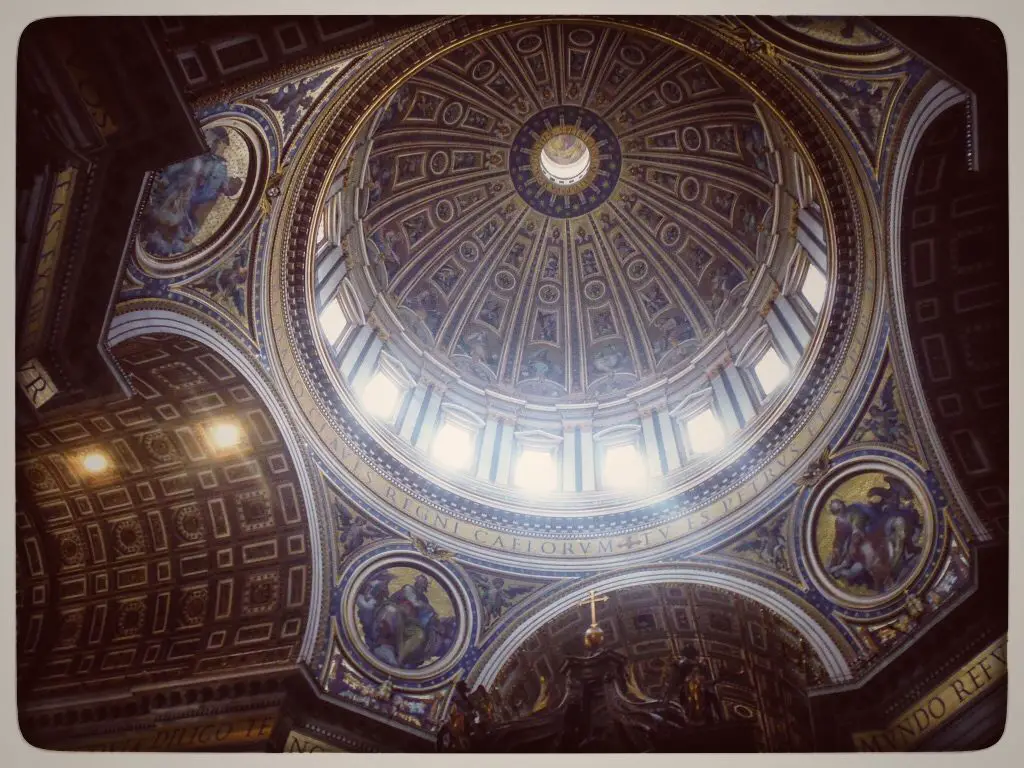 Tips
If you are accessing the Basilica make sure that you wear appropriate attire which is common when entering any place of worship. You would hate to be turned away from one of the most photogenic places in Rome.
Best photo spots in Rome – a recap
Hopefully this guide has given you some tips on trying to get those Instagram worthy photos in Rome. The city itself is one of the most fascinating we have ever visited, and this guide is designed to give you ideas of places to start when trying to find the best photo spots in Rome.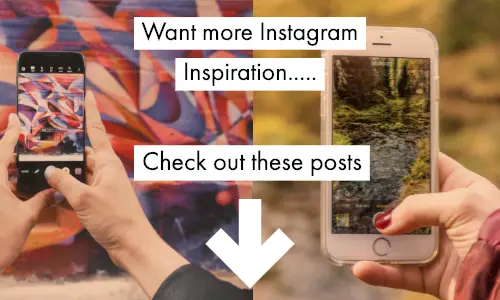 Instagrammable places in Hamburg
Instagram worthy places in Prague
Instagram worthy places in Singapore
Instagrammable places in Venice
Instagrammable places in Vegas
Instagram worthy places in Edinburgh
Instagrammable spots in Lisbon
Instagram spots in San Francisco