A locals guide to the most Instagrammable places in Manchester, England
Despite living in Manchester for 8 years now we have only just started to write about the city. And it is about time,  I mean we know where all the best places to take pictures in Manchester are and the best things to do, but for some reason we take it for granted because we live here. So we have put this post together on the most Instagrammable places in Manchester. Let's face it, a lot of us plan our trips and start looking for the most Instagram- worthy places in that city, so this post makes it easy to find the most photogenic places in Manchester.
Wondering is Manchester worth visiting? Here is a handy guide.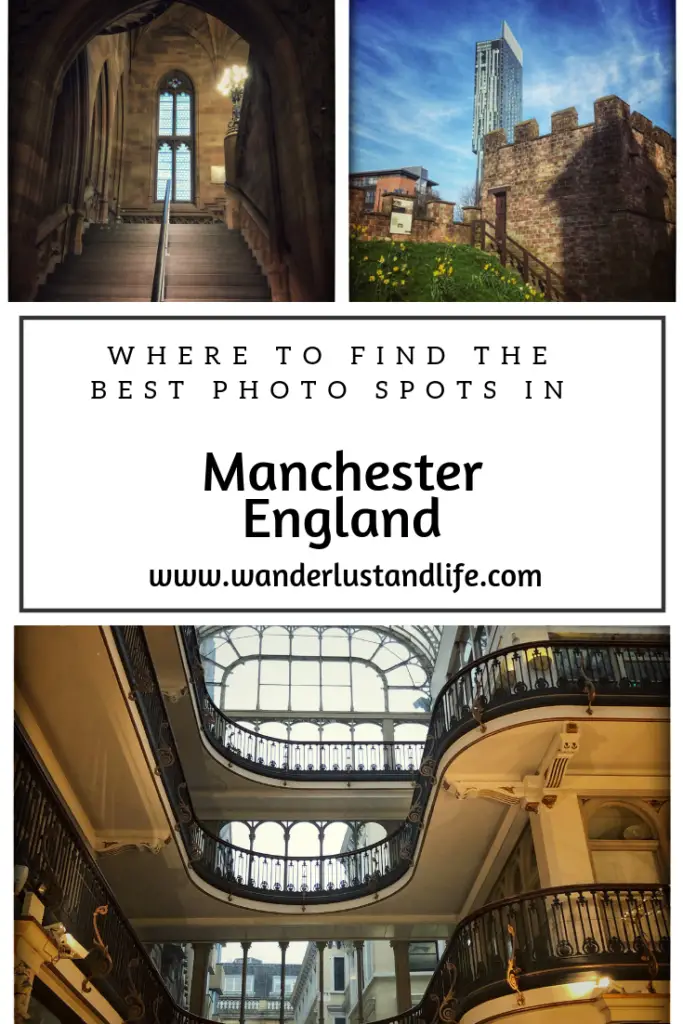 Instagram worthy places in Manchester
Castlefield
One of our favourite places to go for an afternoon stroll, or a few drinks on a summers day has to be Castlefield. It really is one of the most photogenic places in Manchester, with its gorgeous canals, and beautiful bridges.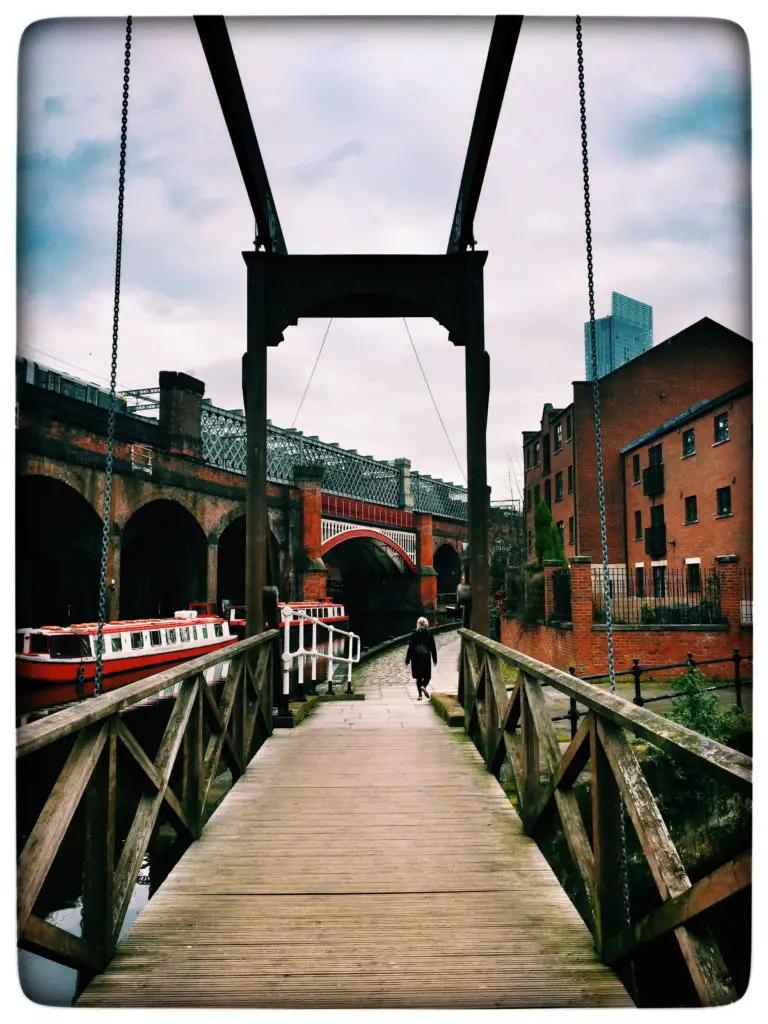 Roman Gardens
The Roman Gardens really peak in spring when the daffodils and the people come out in droves. Its a great place to explore and an even better place to take photos.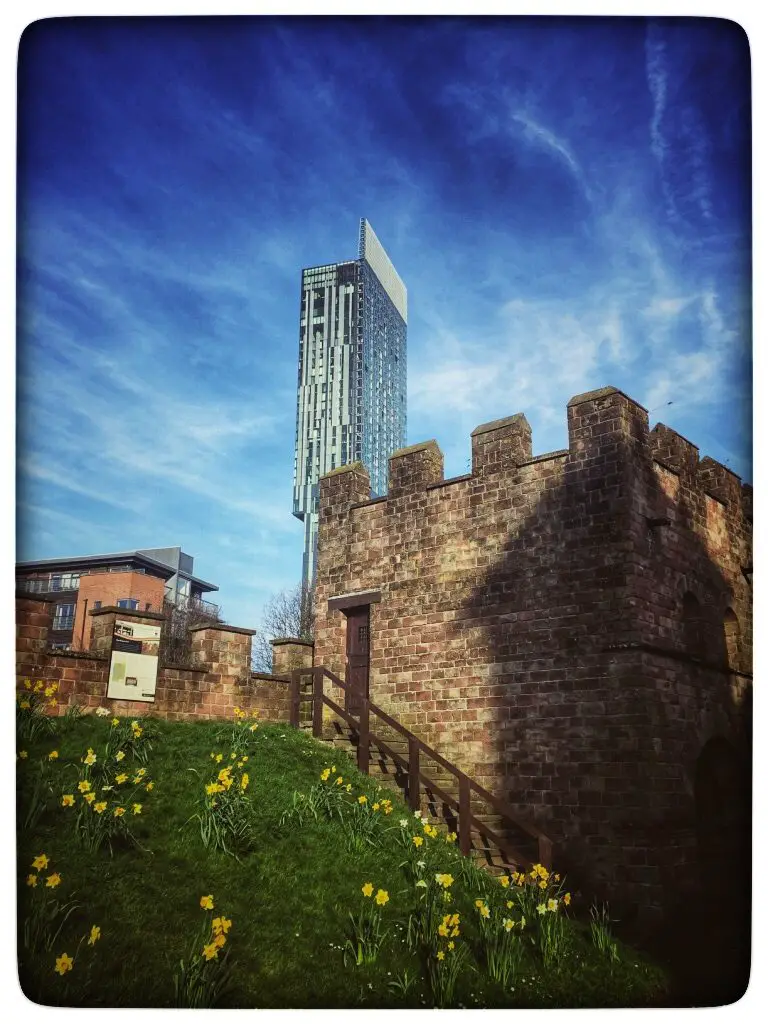 Cloud 23
Cloud 23 is the bar located in the middle of the Hilton Hotel in Manchester. From here you get some incredible views of the city, which is why it is one of the best places to take pictures in Manchester. The views are substantially better on a clear sunny day, which in Manchester is a bit difficult to plan. Either way, grab yourself a drink and admire the views.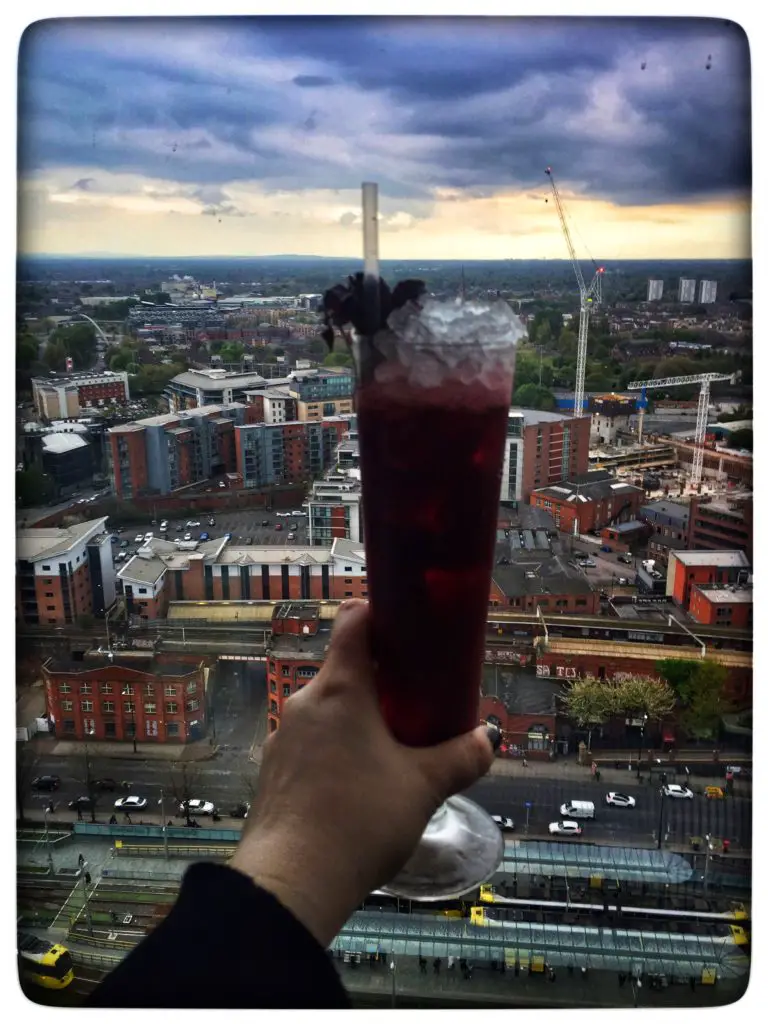 The John Rylands Library
This is one of our favourite places in Manchester, and is sort of like something you will expect to see in Harry Potter. The reading room is absolutely stunning and it provides a great little place to retreat from the busy Manchester streets.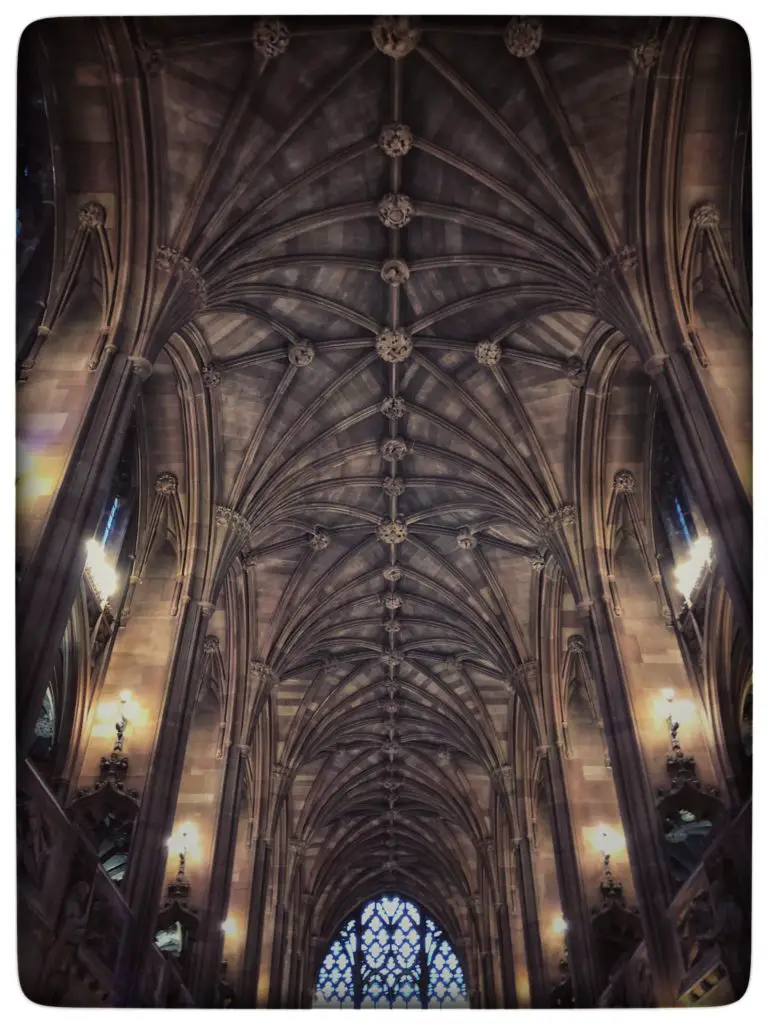 Northern Quarter
For us the Northern Quarter has to be one of the most photogenic places in Manchester. With intricate and quirky shop displays, street art, and some pretty cool alleyways, the Norther Quarter is an absolute must if you are wanting to jazz up your Instagram feed.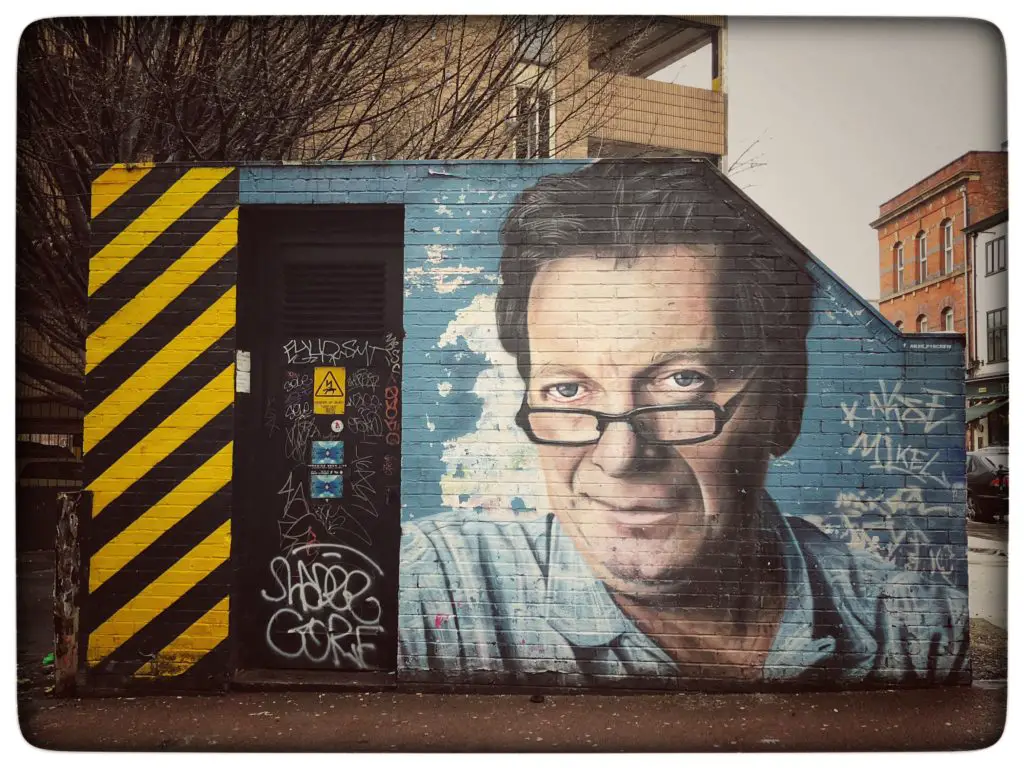 Afflecks
Located in the Northern Quarter, Afflecks is a 3 story marketplace with traders selling everything from vintage clothes to band t-shirts. It is also highly Instagrammable. There is some amazing artwork on the walls inside, and some of the stalls themselves are pretty much made for social media.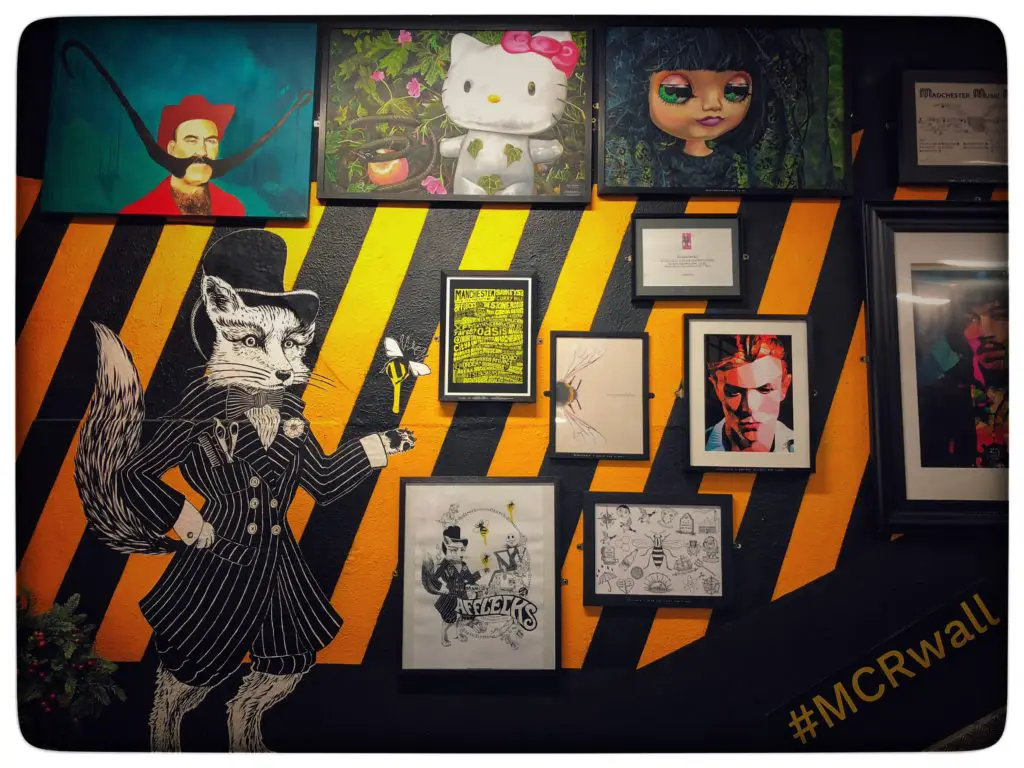 Also see if you can spot the "On the sixth day God created Manchester" sign on the outside of the building.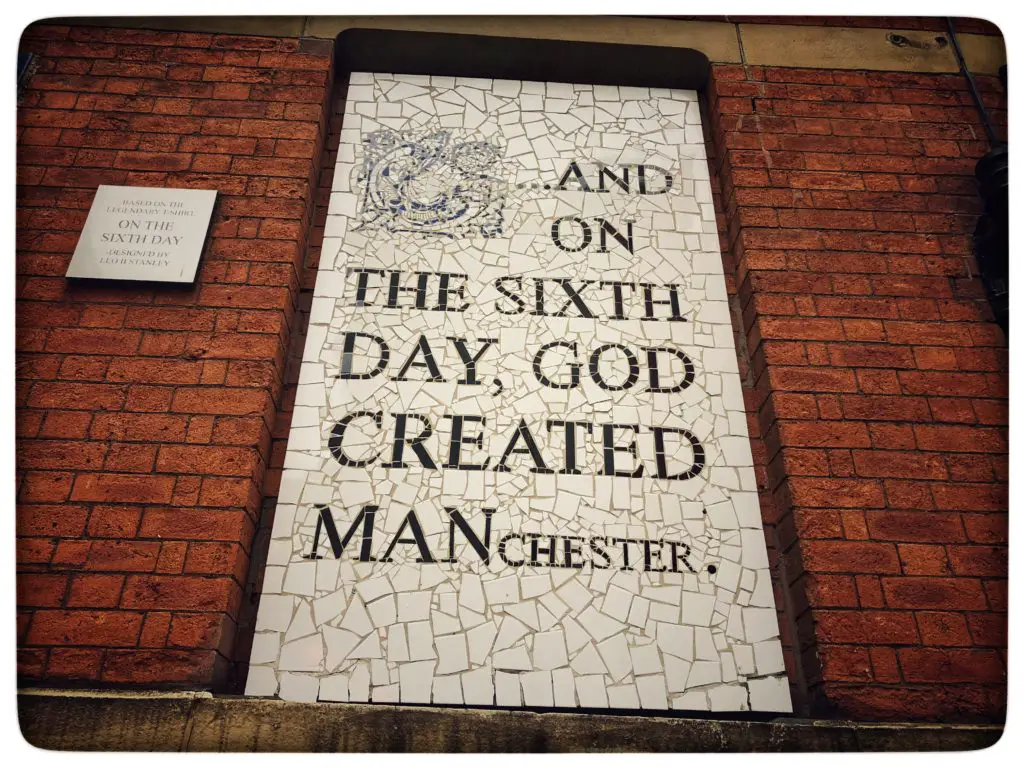 St Peter's Square
If you have ever spent any time in Manchester, you will probably notice that St Peter's Square is a hive of activity. With the backdrop of some architectural greats like the Town Hall, and Manchester Central Library, it really is one of the best places to take pictures in Manchester. Plus if you have the time do explore the library because the inside is another great place to take photos in the city.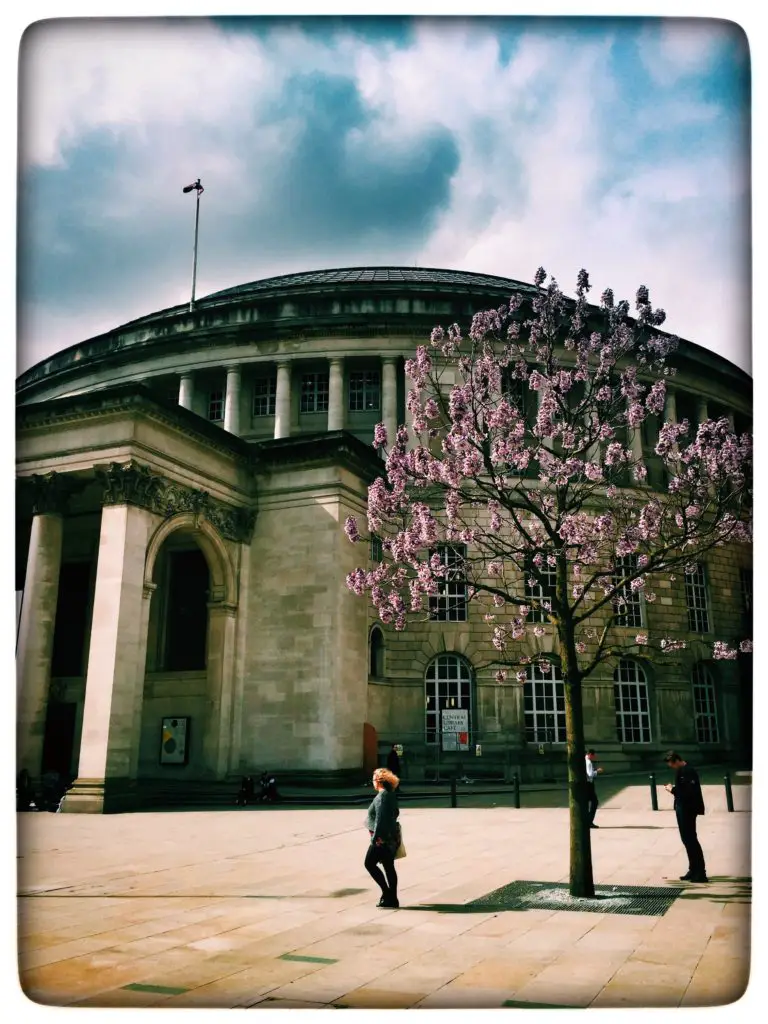 Hotel Gotham Bar
Ok so for this one you either have to be a member, or a guest in the hotel to access. But if you are lucky enough to visit (we were lucky enough to attend as part of a blogging event) the views are incredible, and it is such an amazing inner city oasis.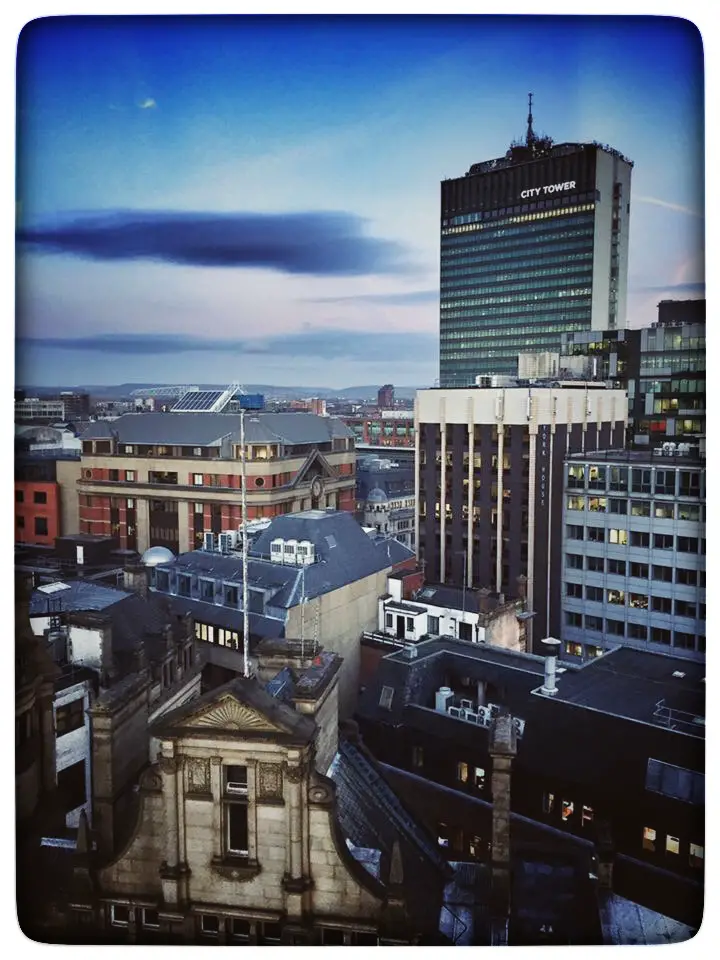 Manchester Town Hall
Manchester Town Hall is a great example of neo-Gothic architecture and it is totally Instagram worthy. It is such a beautiful building in Manchester, and no trip to the city is complete without snapping a few pictures of it.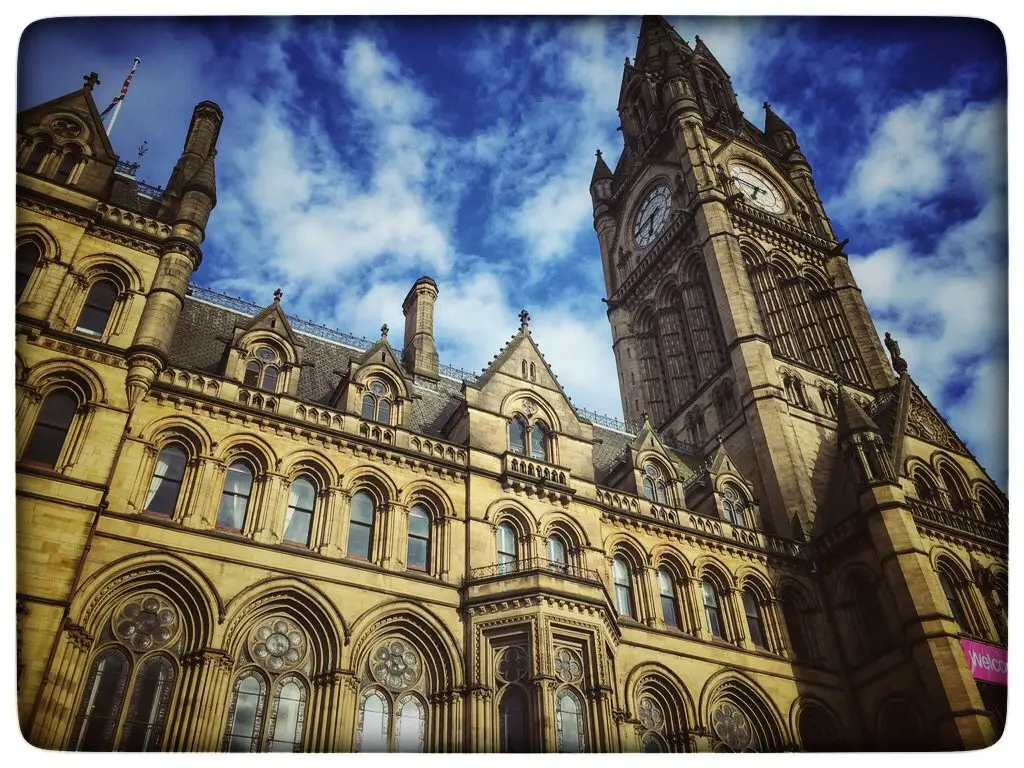 Mackie Mayor
Mackie Mayor in the Northern Quarter is a grade II listed building completed in 1858. It used to be a meat market, but today it is used as a food hall. Apart from the amazing food and great drinks, what really stands out is the building itself. From the inside it is aesthetically striking, and a great place to get some cool photos.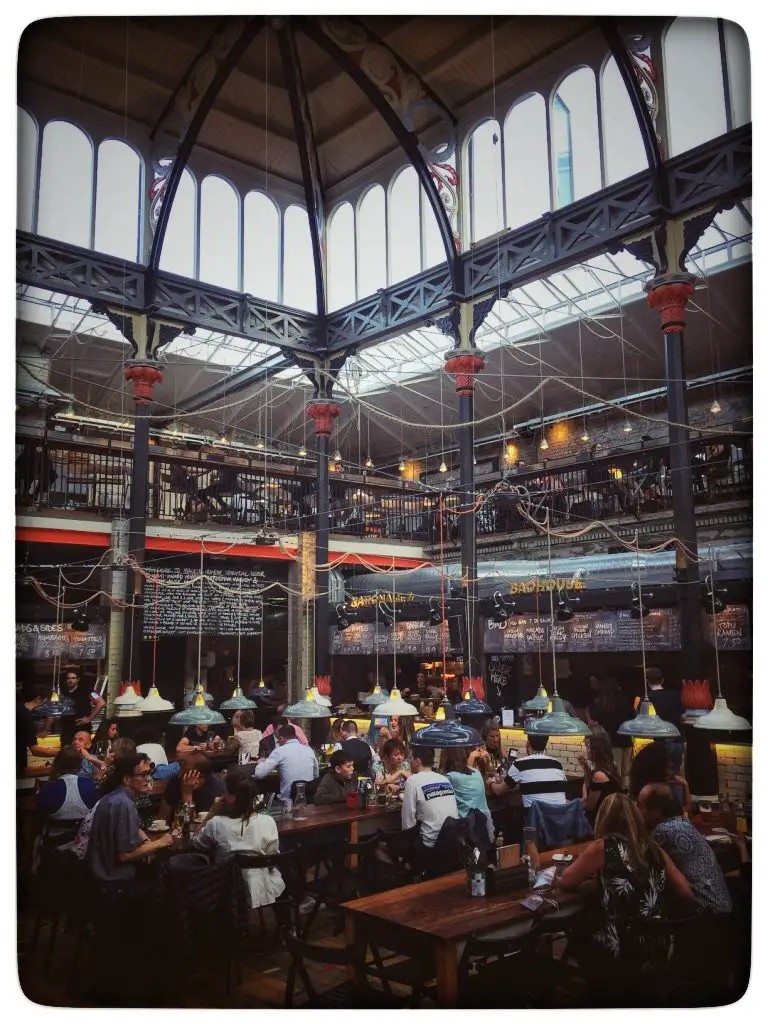 Barton Arcade
Another visually appealing building in Manchester has to be the Barton Arcade. It is a Victorian era shopping arcade which currently houses a number of cafes, restaurants, and other shops. The interior makes for some really cool photo ops.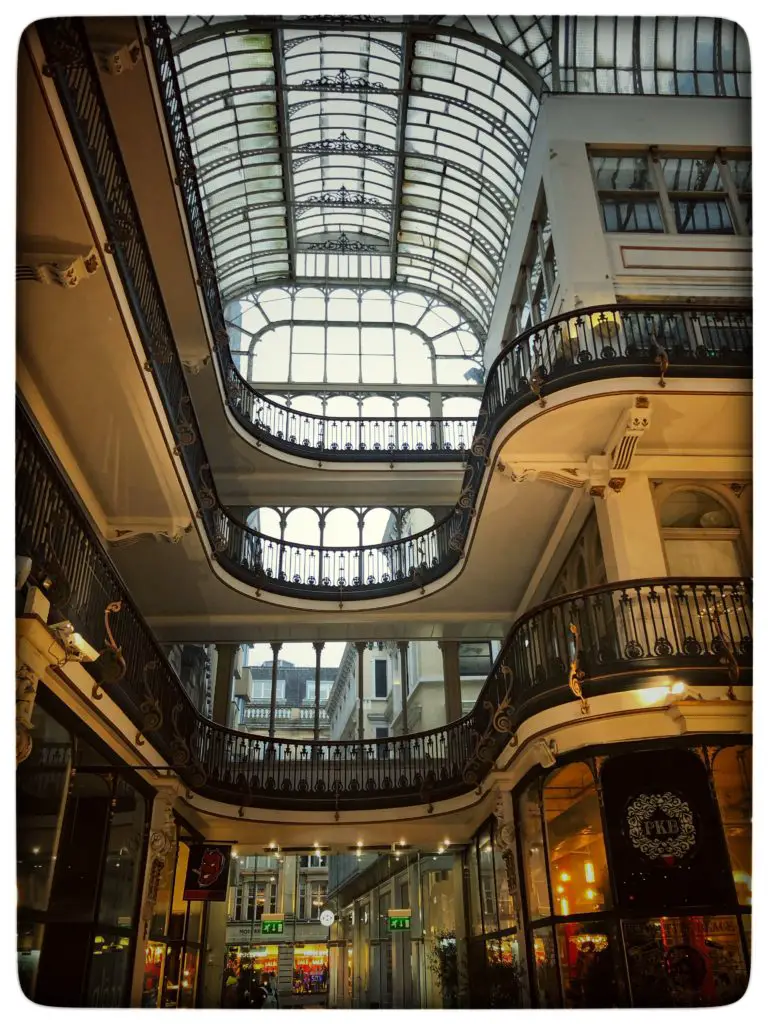 Shambles Square
Located close to the Arndale Centre, you will find Shambles Square. The origins of the square go all the way back to the 16th Century, and the buildings surrounding the square are some of the most Instagrammable in the city. It is also a great place to go for a really cheap pint, you know after you have taken all your Instagram photos.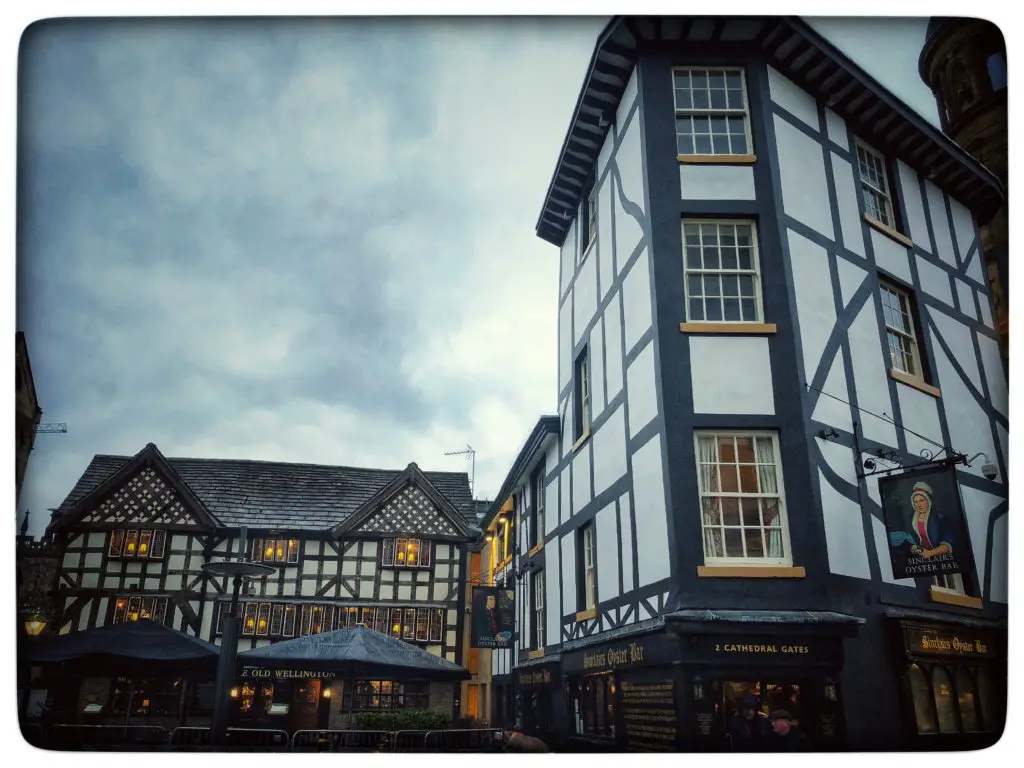 Salford Lads' Club
This one is definitely for the music lovers among you. It is also located a little bit out of the Manchester City Centre. The Salford Lads' Club was made famous by The Smiths on their The Queen is Dead album. A photo of the band standing outside the club was used as part of the inner sleeve of the album. These days Smiths fans still gather to try and replicate that iconic picture.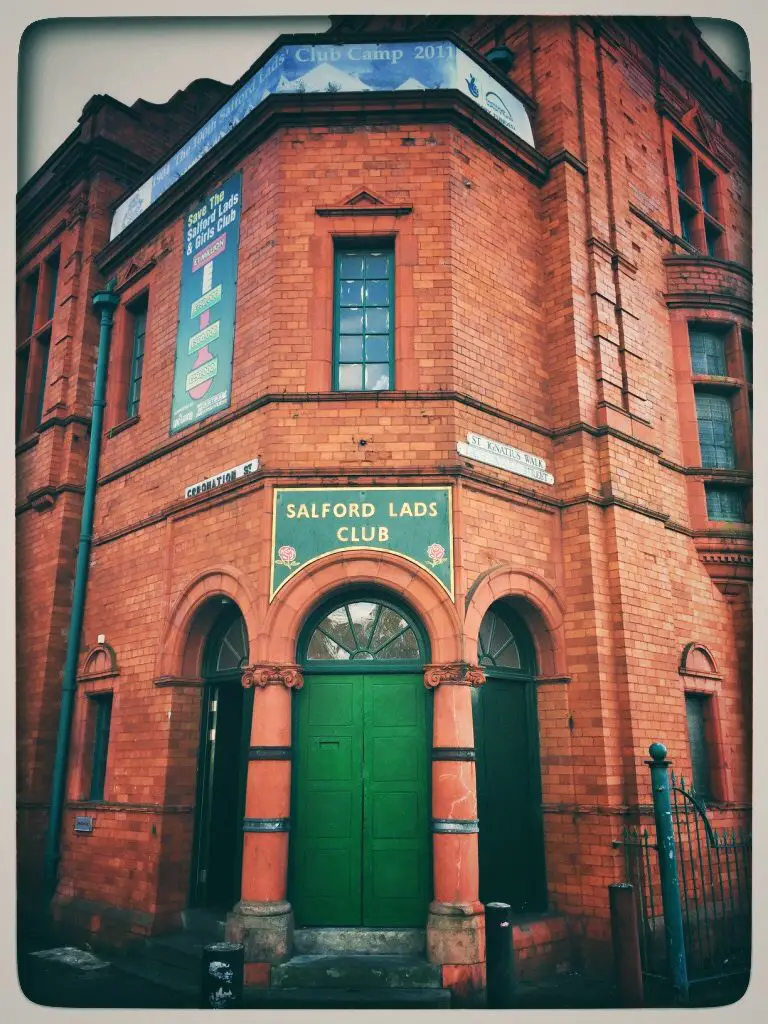 Heaton Park
Heaton Park is a great place to go if you want to get away from the hustle and bustle of Manchester city centre. Heaton Hall is quite regularly photographed and Instagrammed and our favourite bit has to be the tram tracks located in the park.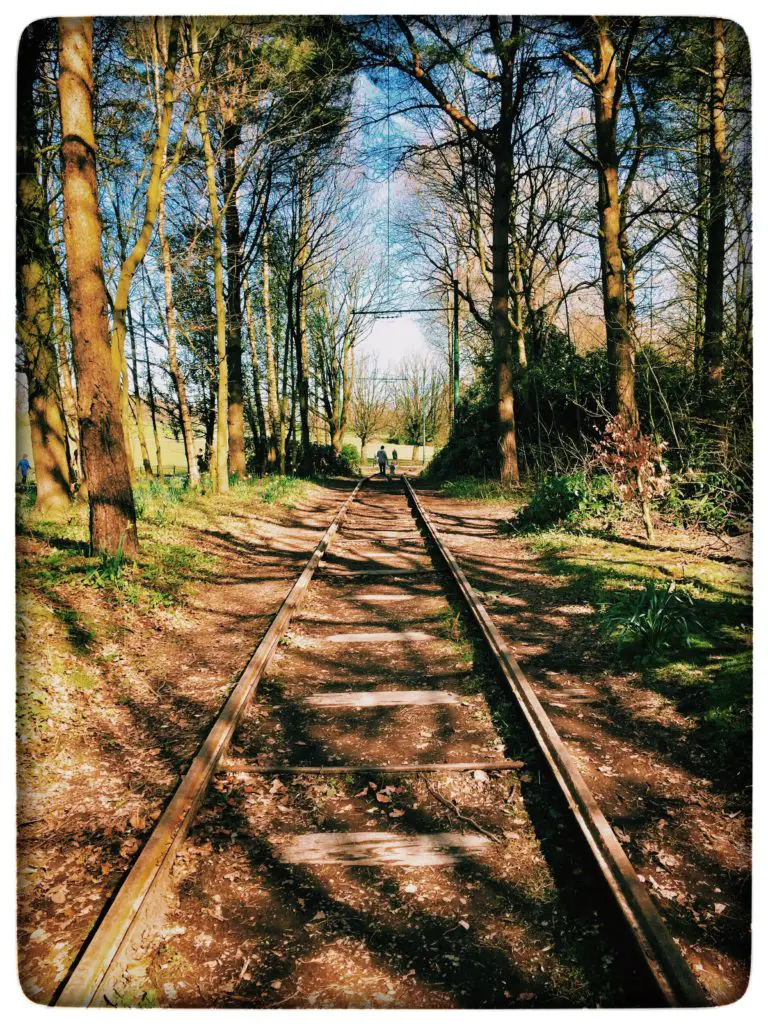 The Ivy
The Ivy is a new addition in Spinningfields, and is a three story building with bars, restaurants, and a rooftop terrace. It is a really beautiful building, and at the front entrance you will find a rose wall, which is a big thing on Instagram.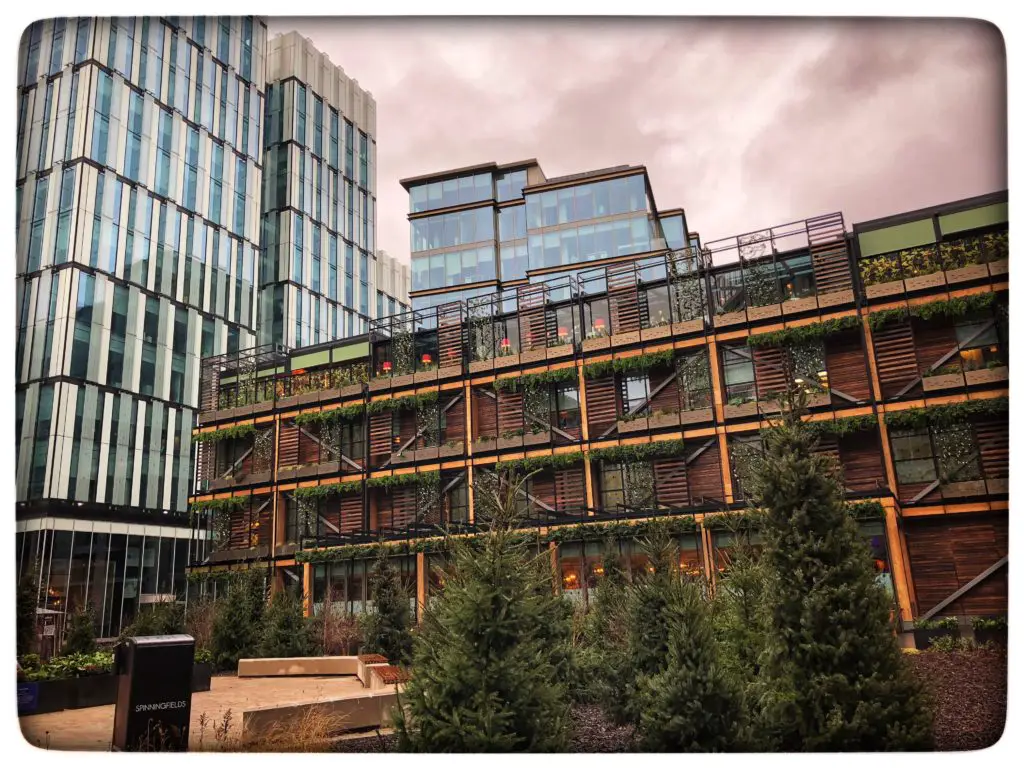 Manchester Museum
The Manchester Museum is another great building when it comes to photos. The neo-Gothic architecture is impressive, and the interior is also one of the best places to take photos in Manchester.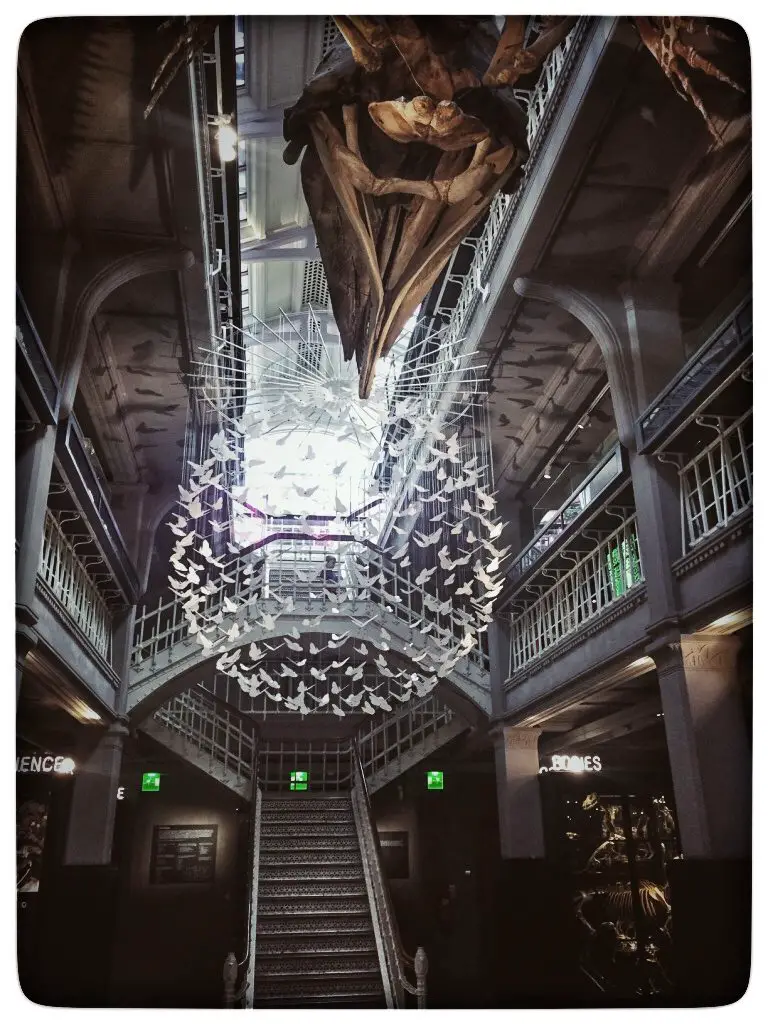 Manchester Art Gallery
We have always been a fan of art galleries when it comes to taking pictures, and Manchester Art Gallery is no different. The interior particularly in the main entrance hall is absolutely beautiful. Even if you aren't a huge art fan, it is definitely a great place for an impromptu Instagram shoot.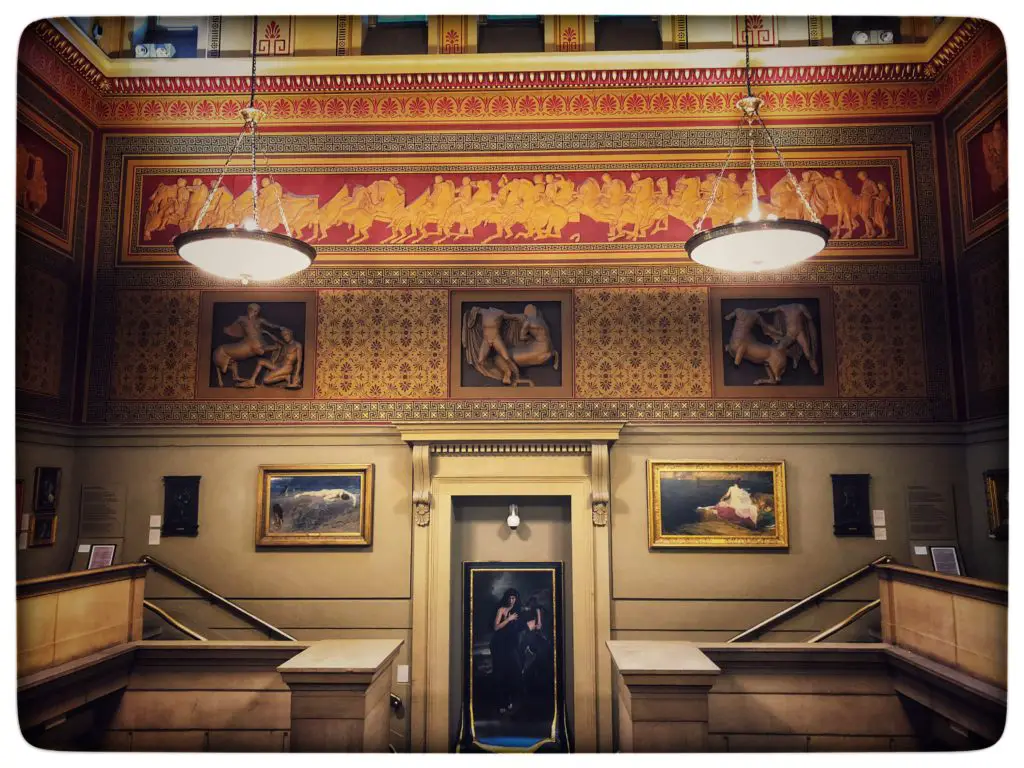 Best places to take pictures in Manchester – a recap
We hope this guide will help you find some of the most beautiful and photogenic places in Manchester. We will update this guide as and when we discover some more Instagram worthy places in the city, so be sure to check back for any updates.
And if you are wanting more Manchester inspiration here is a guide to the best day trips from Manchester.