Singapore is an exciting city with so much to see and do. On top of that there is so much to photograph. Singapore is vibrant, fast paced, and of course photogenic. You just need to know where to start. This is why we have put together a guide to some of the most Instagram worthy places in Singapore as well as the all important information on how to get there. We recommend these places as a starting point because you are bound to stumble across so many more on your trip.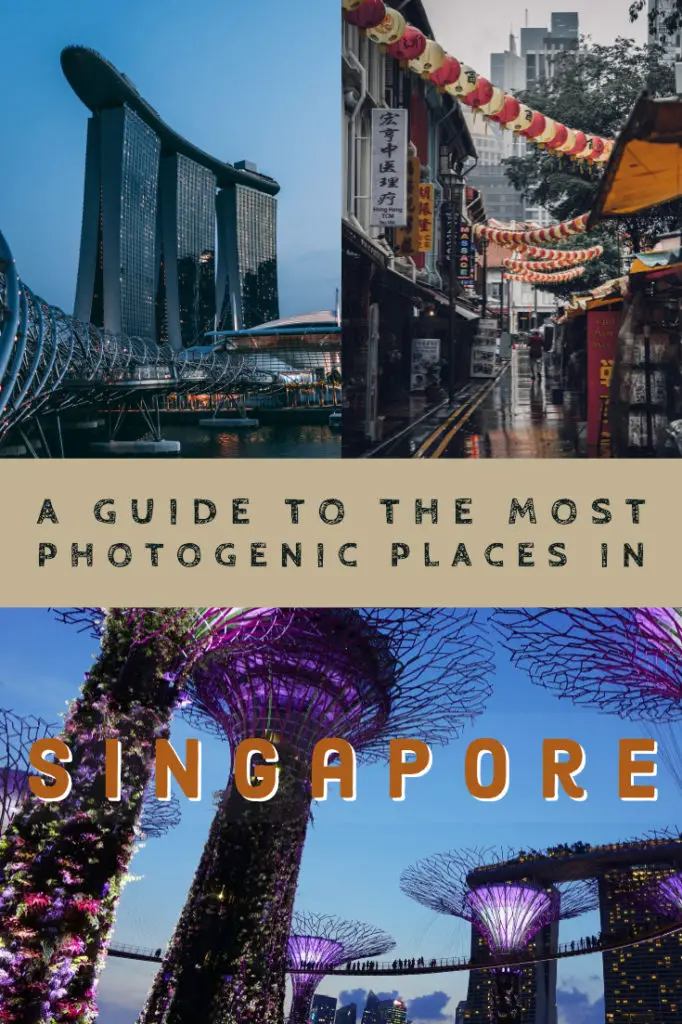 Instagrammable places in Singapore
Gardens by the bay
Easily one of the most Instagrammable places in Singapore has to be Gardens by the Bay. The Gardens are a bright, futuristic style park located in the bay area of Singapore, hence the name. The gardens span around 25 acres and were part of a government initiative to transform Singapore into a 'City in a Garden'. It was also intended to raise the quality of life in the city by enhancing green spaces and flora.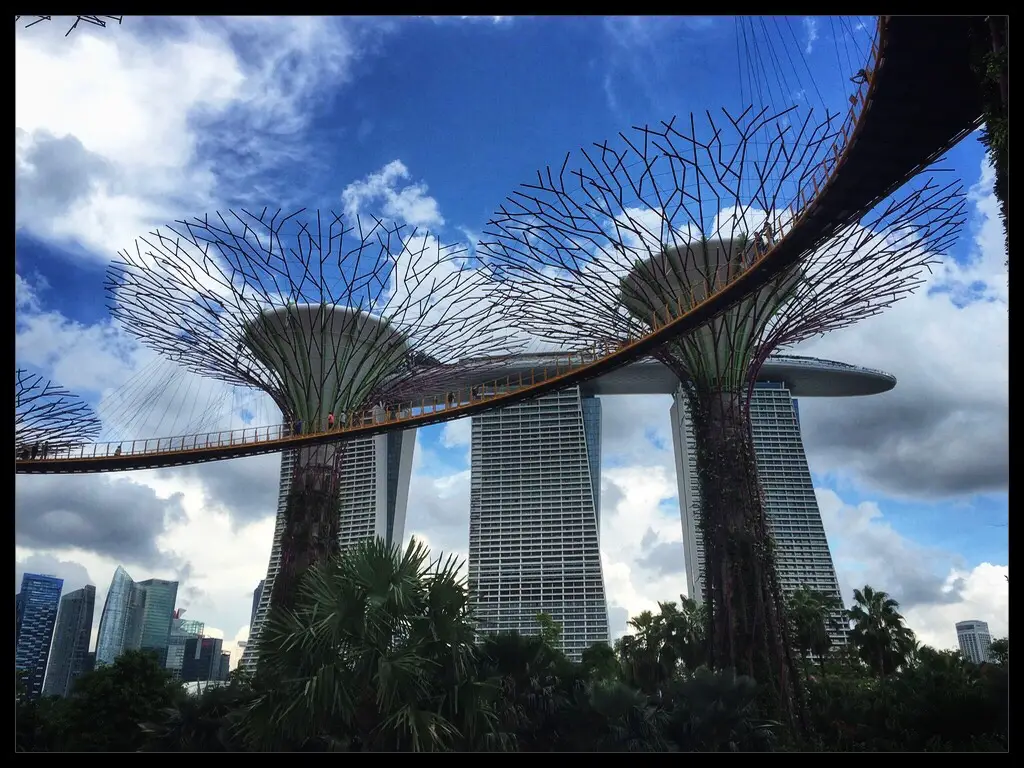 The gardens are a relatively new concept in Singapore and they were only created in 2012. They are free to access and usually stay open from 9am to 9pm. One of the most iconic sections of the gardens has to be the Supertree Grove. The steel framed, futuristic tree plantation would not look out of place in the movie Avatar. There are 12 'supertrees' located in the central grove whilst a further 6 are placed elsewhere in the gardens.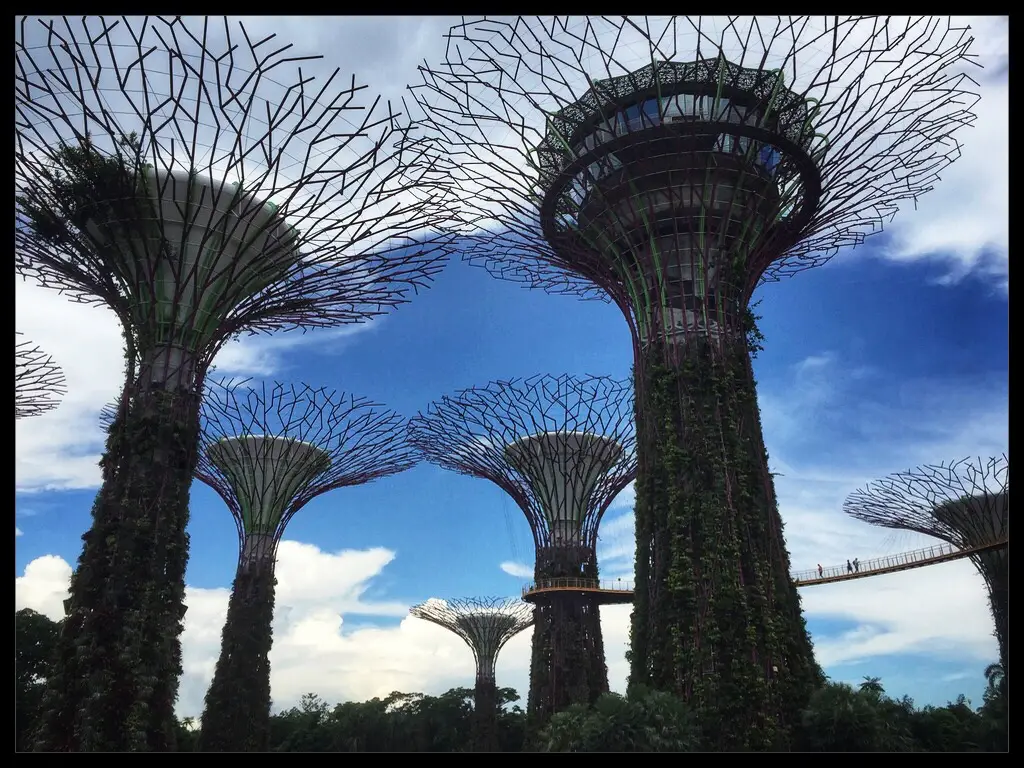 They certainly dominate the garden's landscape and are photographed a lot. If you are brave enough to try it, there is a Skyway located between two of the larger trees. Although we should note that there is a fee to do this. Walking along the Skyway is quite magical and provides you with some really amazing photo opportunities. You get a great view of the gardens as well as the ever popular Marina Bay Sands Hotel located directly opposite. All in all, this is hands down one of the most Instagram worthy places in Singapore.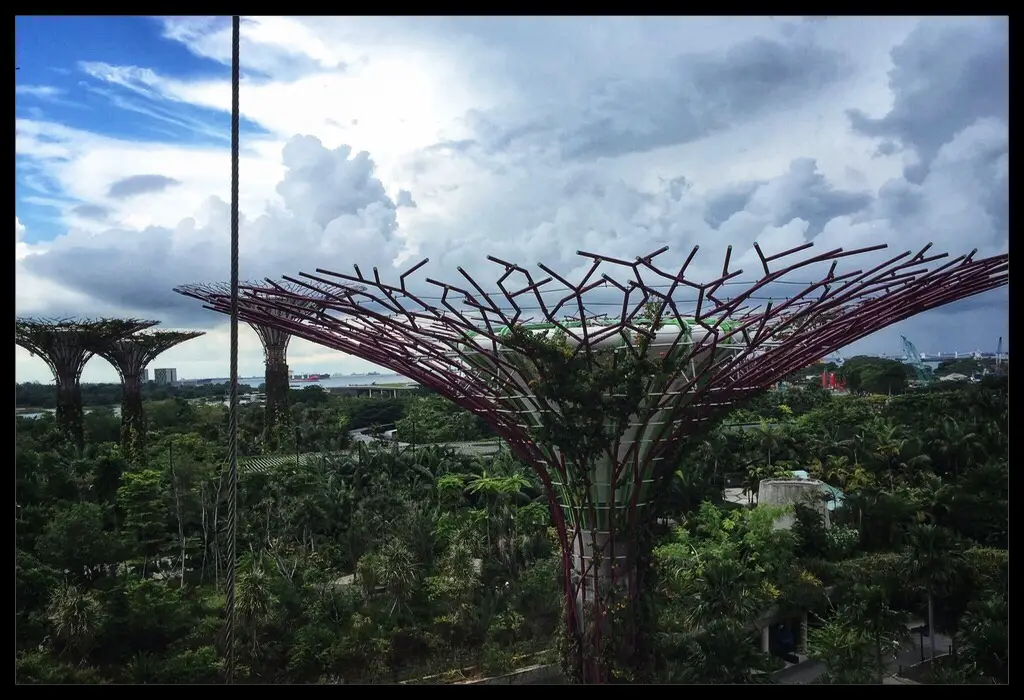 How to get here
If you are getting the MRT then you will need to get off at Bayfront station. If you take exit B and follow the underground linkway you will come to the Dragonfly or Meadow Bridge which you will need to cross to get into Gardens by the Bay.
Level 33
Sitting 33 stories above the Central Business District (CBD) in Singapore you will find Level 33. It is actually home to one of the highest micro breweries in the world, and a really good place to get a photo. You want to make sure that you get a table outside so that whilst you sip on some ice cold beer you can take in the amazing view.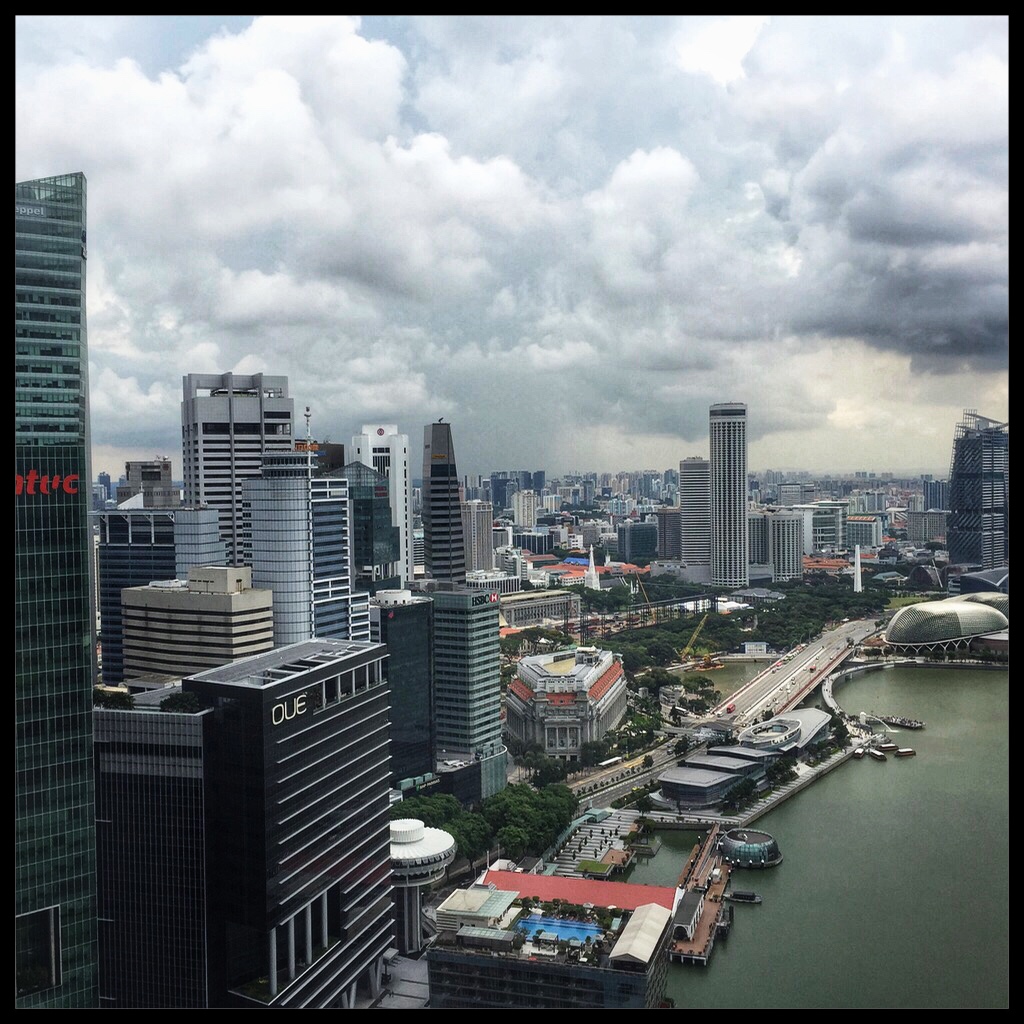 On one side you have the skyscrapers towering over from the CBD and on the other side you have a bird's eye view of the Gardens by the Bay and the Marina Sands. It certainly is a photo opportunity worth taking. We especially recommend visiting after exploring the gardens as it does make for thirsty work and it is kind of cool looking down at where you have just been.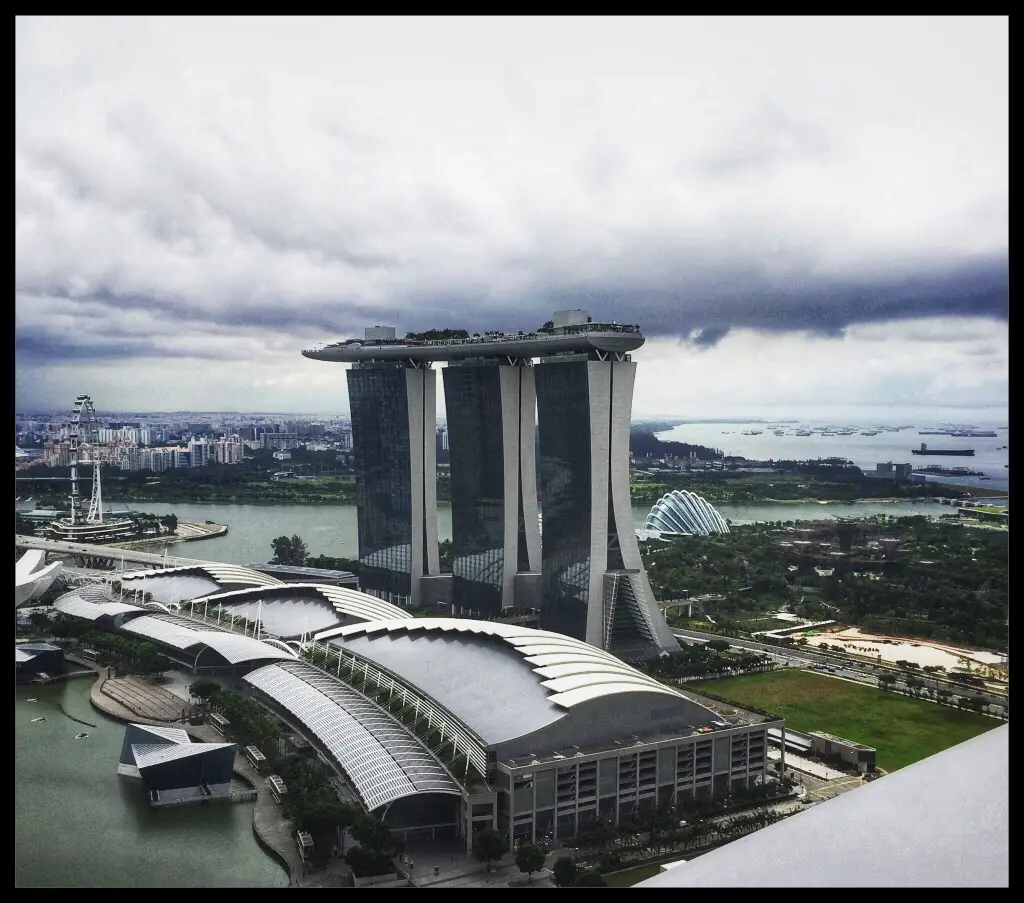 How to get here
If you are getting the MRT then you will need to get off at Downtown if travelling on the Downtown Line, otherwise Marina Bay is the stop for the Circle and North South Line. The Bar is located in the Marina Bay Financial Centre, Tower 1 and it is about a 15-20 minute walk from Gardens by the Bay.
Keong Saik Road
Keong Saik Road has gone from a one time hang out for criminals, as well as being a red light district, to a hip and trendy place. It is an incredible colourful street with traditional architecture that stands out because of its colourful shopfronts. Originally it was made up of grocers and coffee shops but it became an area rife with prostitution in the 60's. A lot of the three-story shophouses at this time were turned into brothels. Needless to say it attracted a lot of shady characters.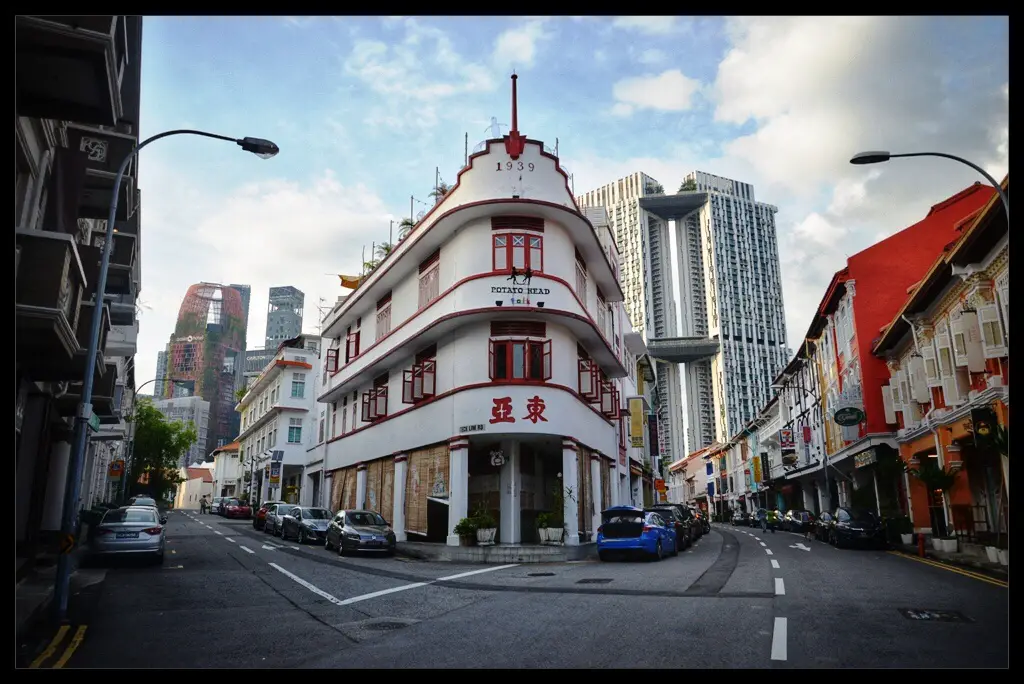 These days however, walking through it you really wouldn't know, as some of Singapore's best restaurants are located along here. And the colourful and beautiful architecture certainly is photo-worthy.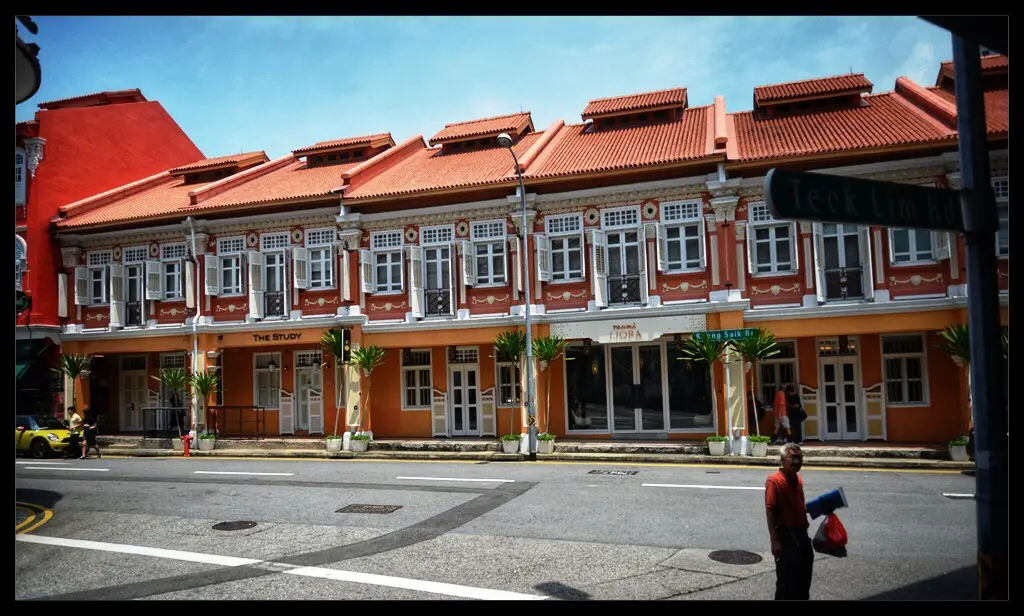 How to get here
The closest MRT station is Outram Park. Keong Saik Road is about a 5 minute walk from here.
Raffles Hotel
One of the most photogenic hotels in Singapore has to be Raffles. It is a colonial style hotel, which was established in 1887 by the Sarkies Brothers. The hotel has since undergone a lot of changes and has a turbulent history. In 1987 it was declared a National Monument by the Singapore Government.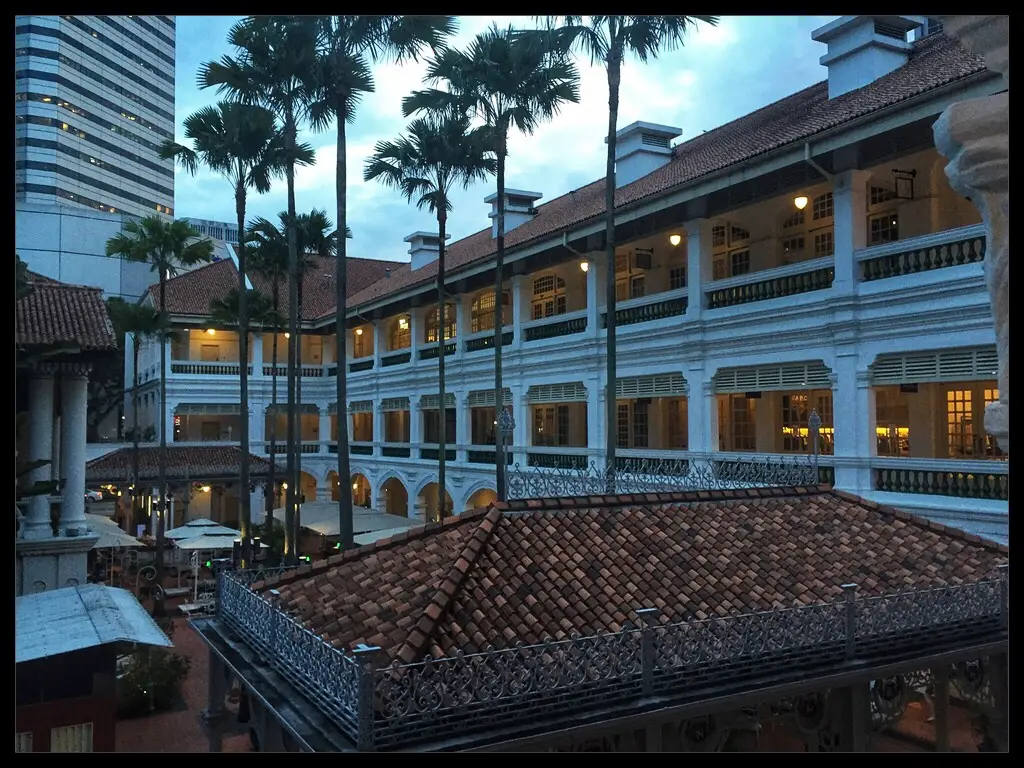 One of the reasons we think the hotel is so Instagram worthy is because of its design. It's like walking into a tropical oasis with water fountains and airy outdoor bars. If you walk up to one of the hotel's balconies you get a great view of the hotel courtyard as well as a lovely shot of the Marina Bay Sands peeking through in the background.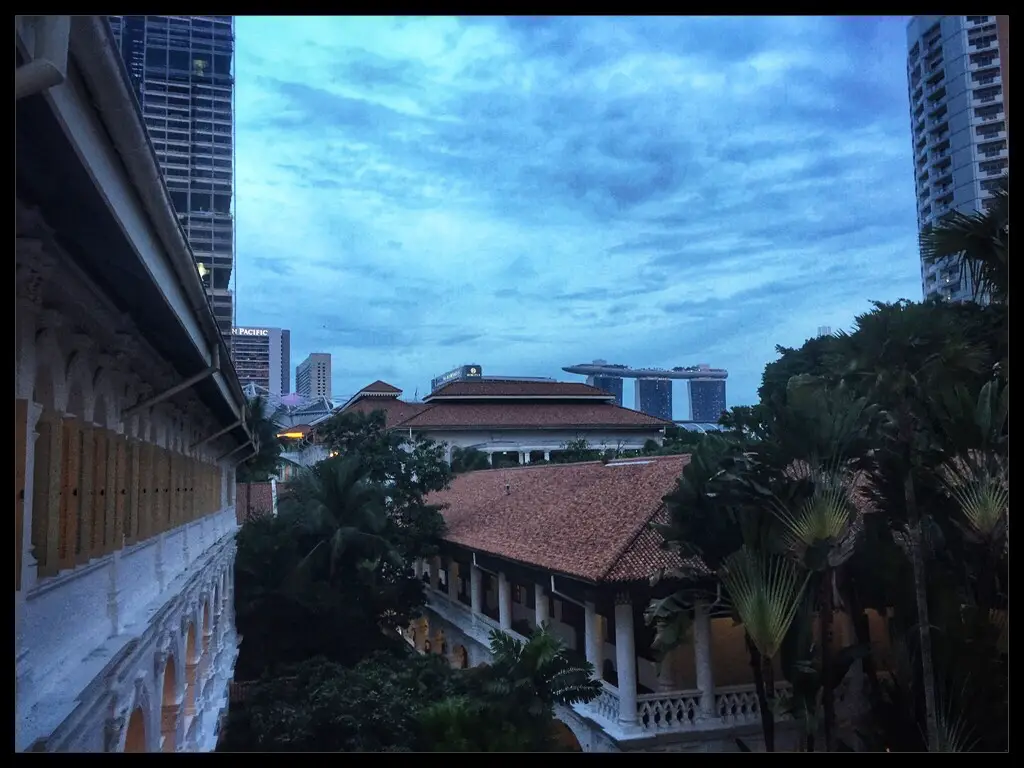 Raffles Hotel was also where the famous Singapore Sling was invented in the Long Bar of the hotel. Despite the fact that it is super touristy and arguably you can probably find a better Singapore Sling elsewhere, we loved sitting here, taking pictures and sipping our Singapore Sling.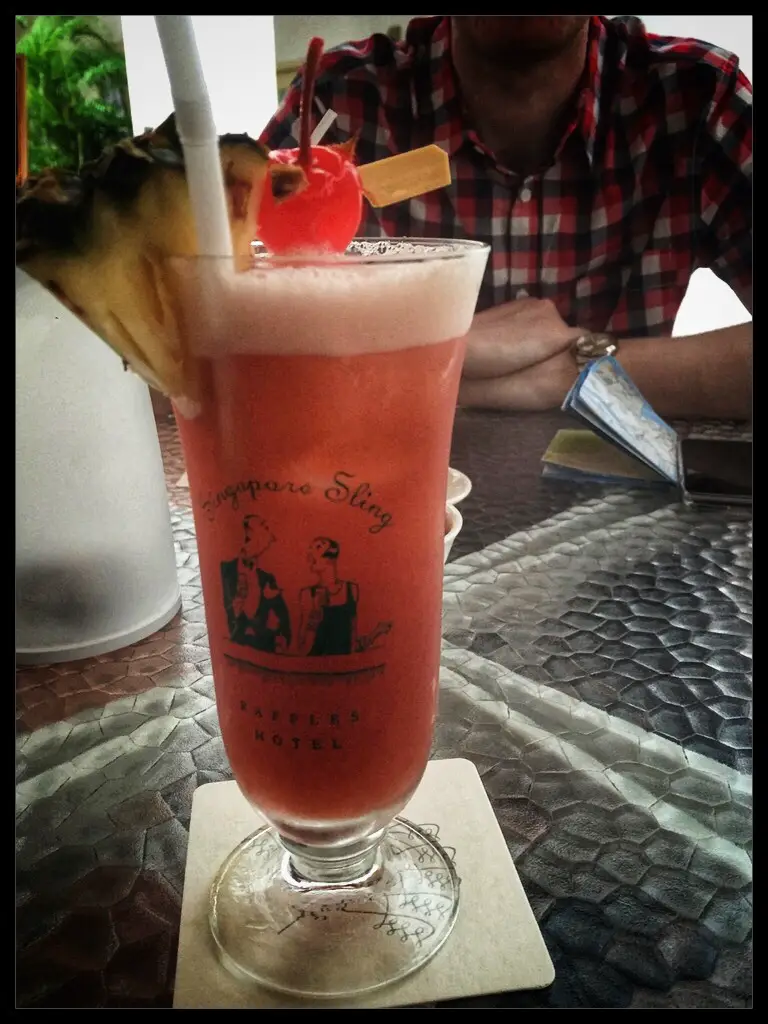 How to get here
There are a few MRT stations that you can get off and easily walk to Raffles Hotel, including Esplanade, City Hall or Bras Basah. Raffles Hotel is then only a short walk from any of these stops.
Buddha Tooth Relic Temple
Chinatown is another of the most Instagram worthy places in Singapore. As you make your way through the chaos, it is a great place to take photos and capture the hustle and bustle. For a little bit of peace though make sure you visit the Buddha Tooth Relic Temple.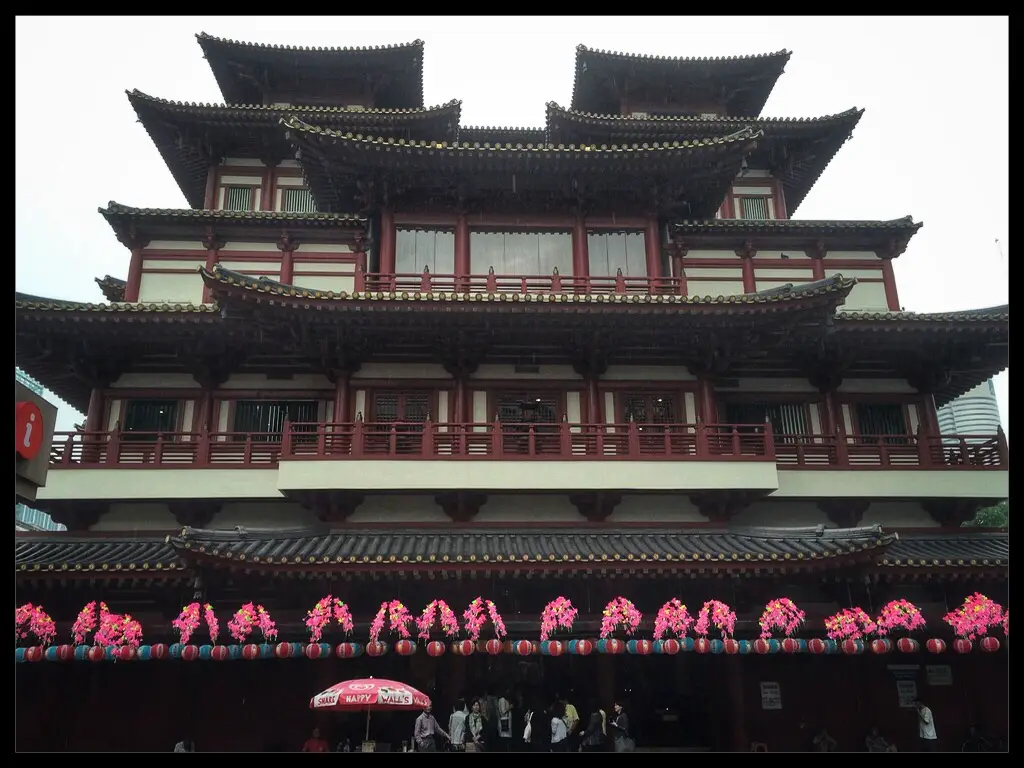 The exterior is intricately designed and you can also do a tour of the inside for free. There are some comprehensive exhibits and it is a great place to gain some insight on Buddhism.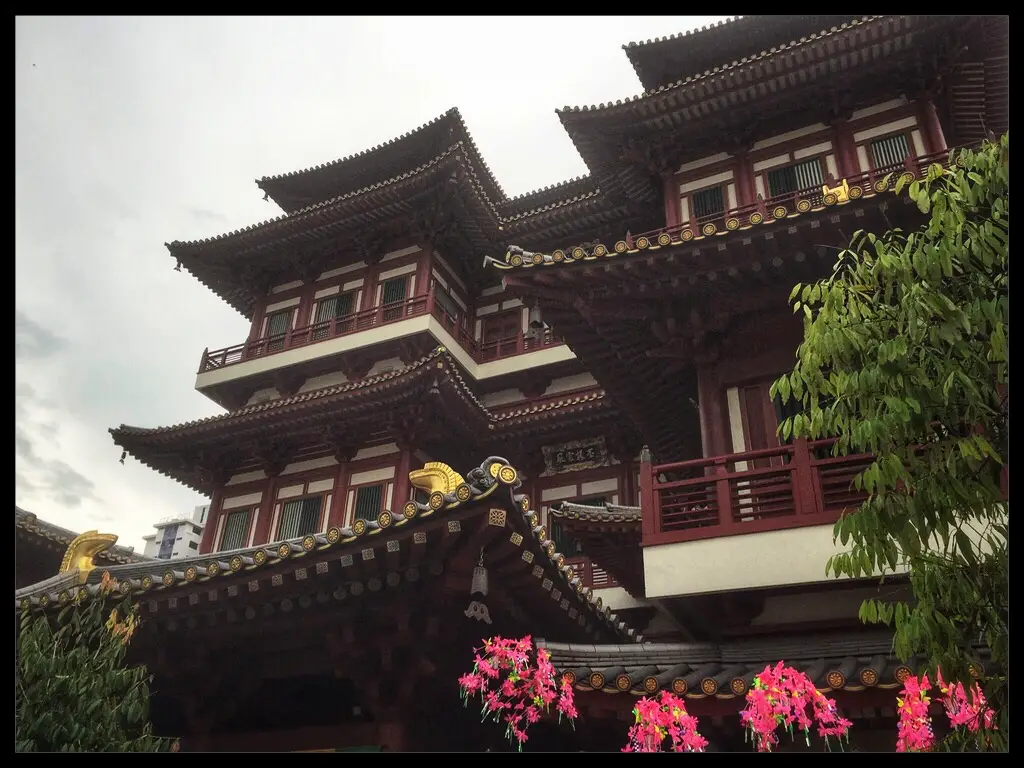 How to get here
The closest MRT station to the Buddha Tooth Relic Temple is Outram Park. From here it is about a 10 minute walk.
Sri Mariamman Temple
Another of the most Instagrammable places in Singapore has to be the Sri Mariamman Temple. Located in Chinatown it is the oldest Hindu Temple in Singapore dating back to 1827.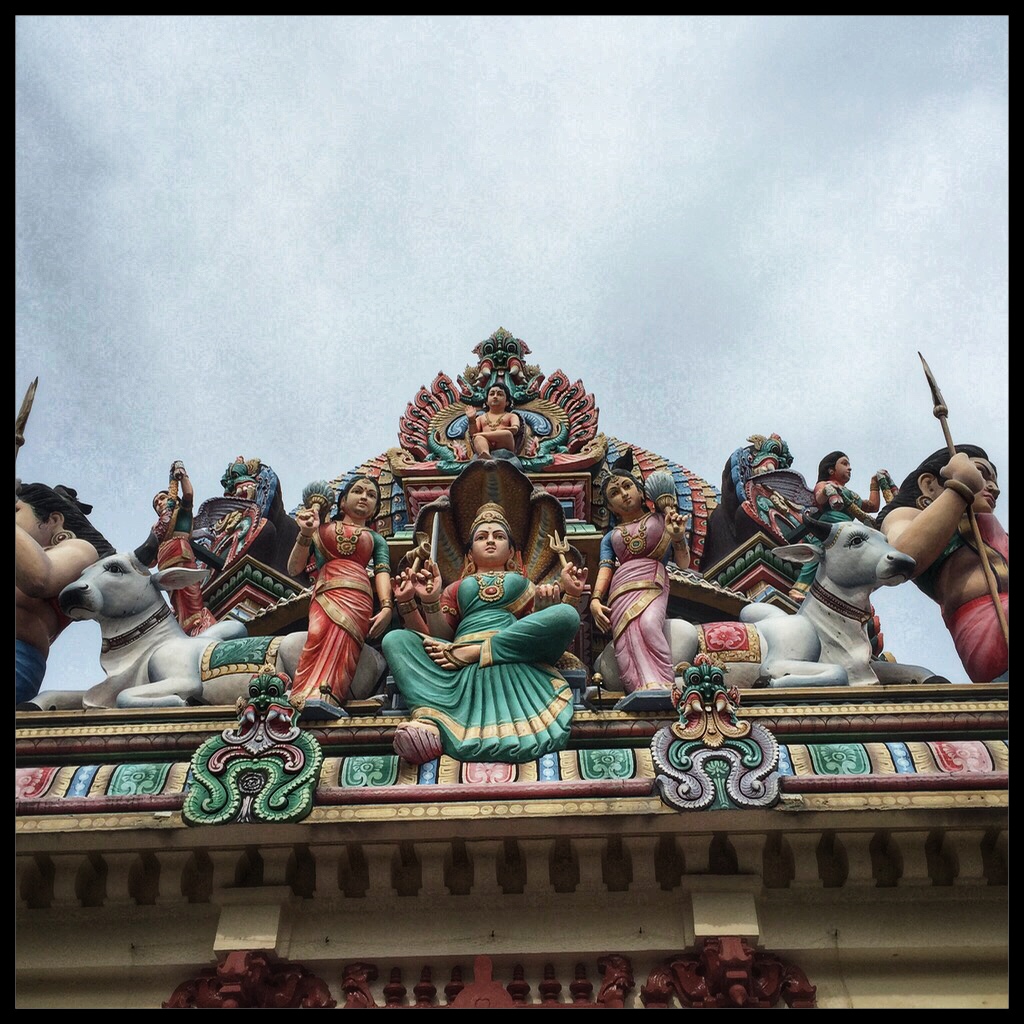 It is now a National Monument and throughout its history, has been an important place for the Hindu community. It is a place of worship but was also a place for the community to go during Singapore's colonial era.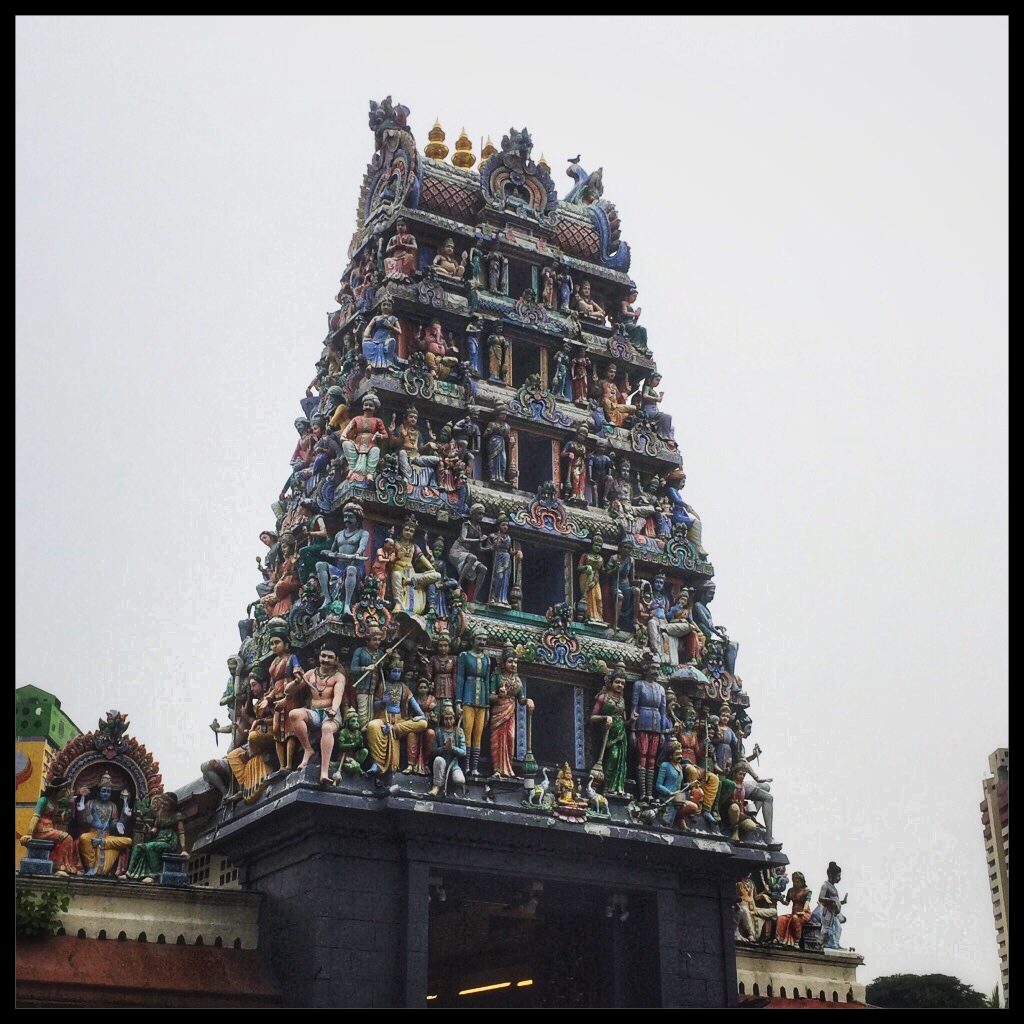 It really is photoworthy especially when you see the elaborate sculptures of deities and mythological beasts. A really interesting photo is with the skyscrapers in the background which serves as a juxtaposition of peace and spirituality against a chaotic city.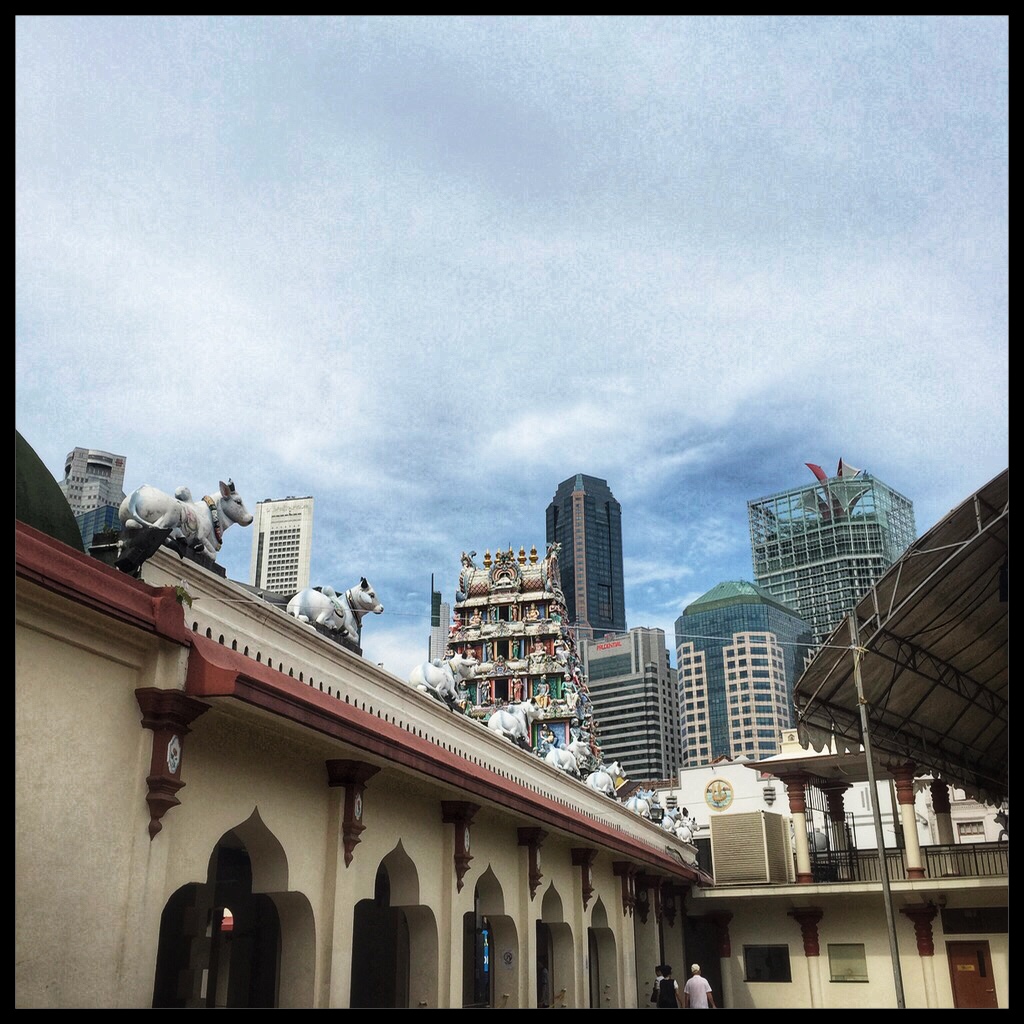 How to get here
You can either get off at Outram MRT station and walk about 12 minutes, or you can get off at the Chinatown Stop for an even shorter walk. TheSri Mariamman Temple and the Buddha Tooth Relic Temple are really close together so it is worth seeing both of these in one trip.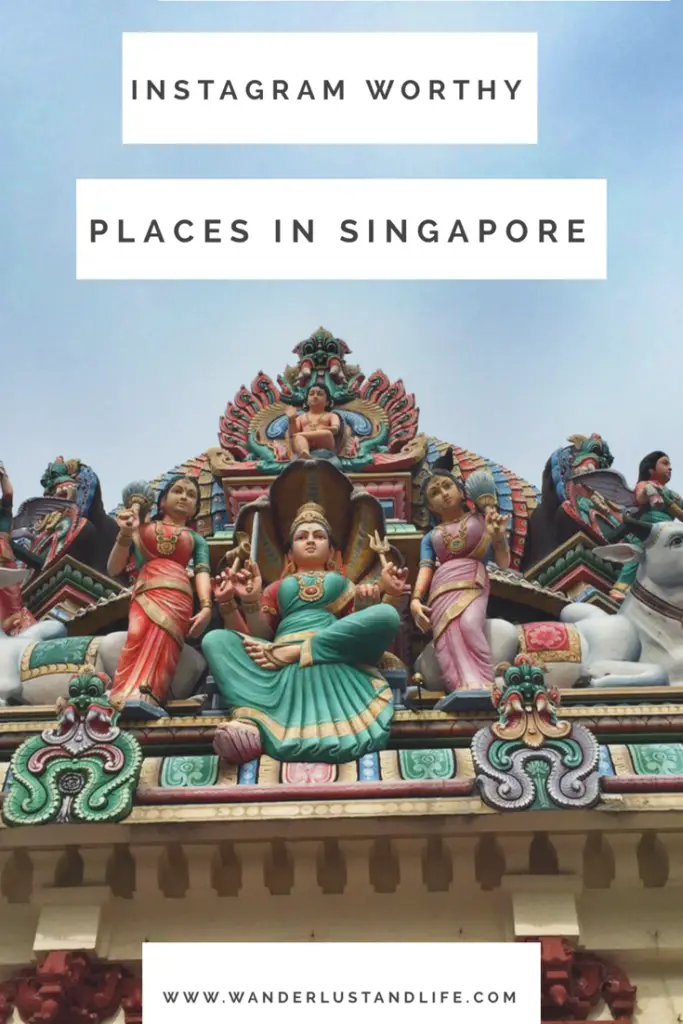 A recap
Because we only had a short amount of time these are our top Instagrammable places in Singapore. There are so many more just waiting for you to explore. We hope this guide helps you pinpoint some great locations to start with and as you explore the city you find a whole lot more. We also recommend checking out the Visit Singapore website for more information on things to do and see.