On a recent trip abroad we had the opportunity to experience a stopover in Zurich, before boarding our flight back to the UK. I'm so glad we had this opportunity because Zurich is honestly one of the most beautiful cities we have ever visited. It is actually one of those places that makes you feel like you are walking around in a living fairytale. It is also a very small city which makes it perfect for a short trip. Here is our guide to spending 1 day in Zurich.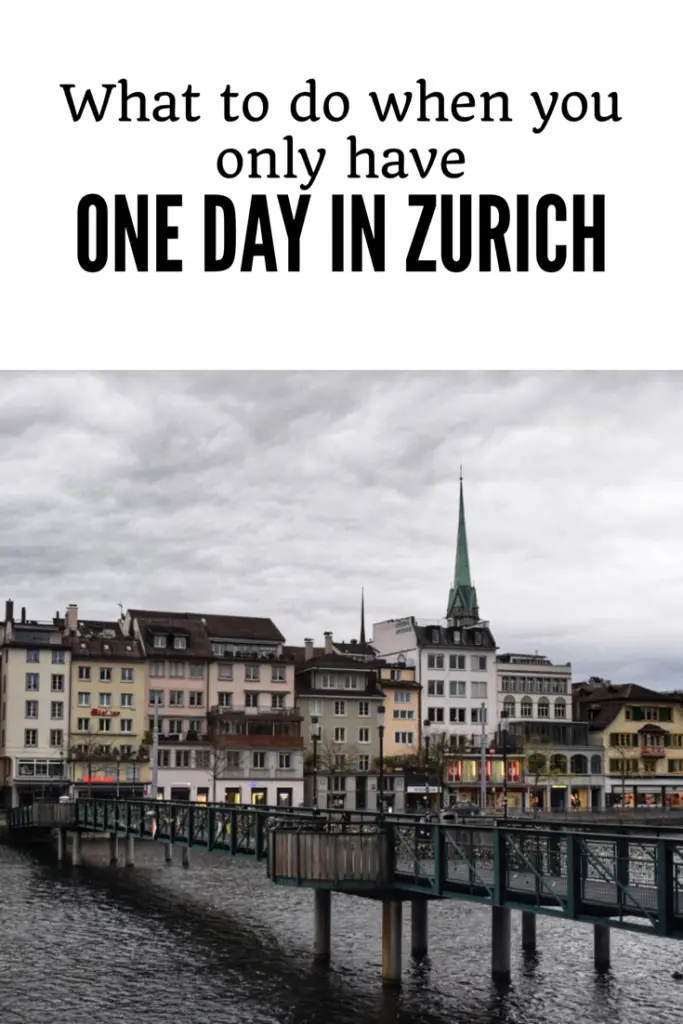 Getting here from the airport
If you find yourself on a Swiss Air flight chances are you will end up having a stopover in Zurich. We did on a trip from the US back to the UK. We had a total of 12 hours in Zurich and it was a great opportunity to explore. It is pretty easy getting to Zurich from the airport. You just hop on a train and in 10-15 minutes you are smack bang in the centre of Zurich.
Things to do – 1 day in Zurich
When you only have 1 day in Zurich there are a number of things to do in the city. Here are some of our top suggestions.
Enjoy the coffee culture
No stopover in Zurich is complete without coffee. If your 1 day in Zurich happens to fall on a cold day there is nothing more satisfying then stepping into a warm coffee shop and sipping cappuccinos. It was even more satisfying for us because we were jet lagged and really needed a pick me up. And so on a cold October morning we went in search of some of the best cafes in Zurich.
If you are looking for inspiration the Odeon is a great starting place. It was said to be frequented by some of history's greatest intellectuals including Albert Einstein. Literary fans will also be interested to know that James Joyce was a regular too.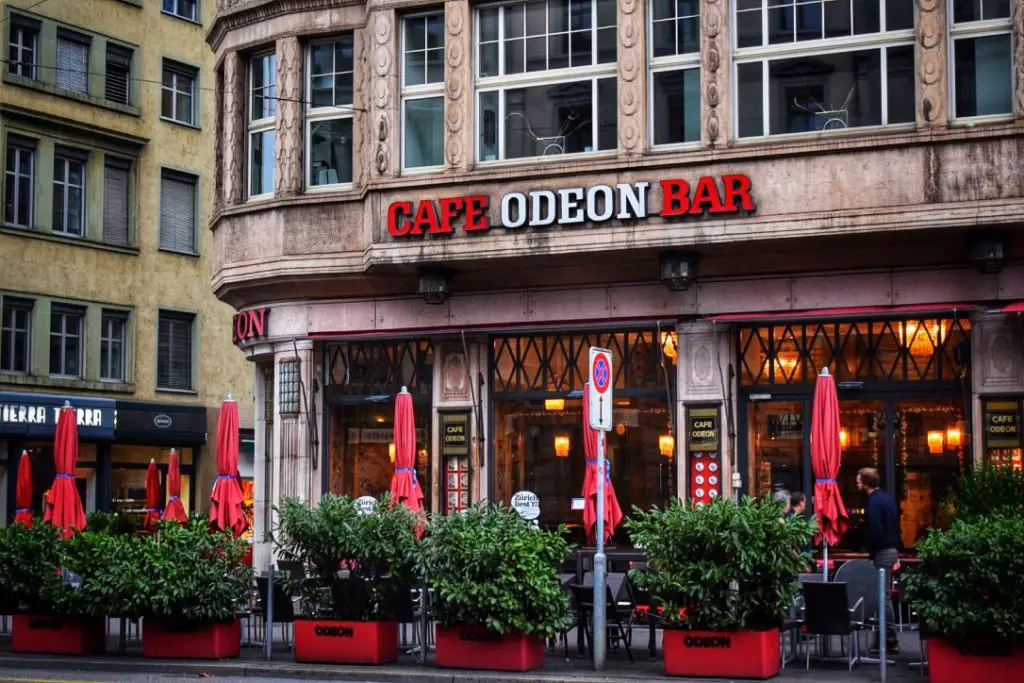 There is also Cafe Schober, which is a timeless coffee shop with a cosy, traditional interior. This is definitely somewhere you could spend the day people watching. It is also a nice place to sit and snuggle up as a couple, as it has an element of romance with a grand setting. For us this was one of the best cafes in Zurich. There was a welcoming atmosphere and we feasted on pastry and coffee. We recommend this as your first port of call on your stopover in Zurich.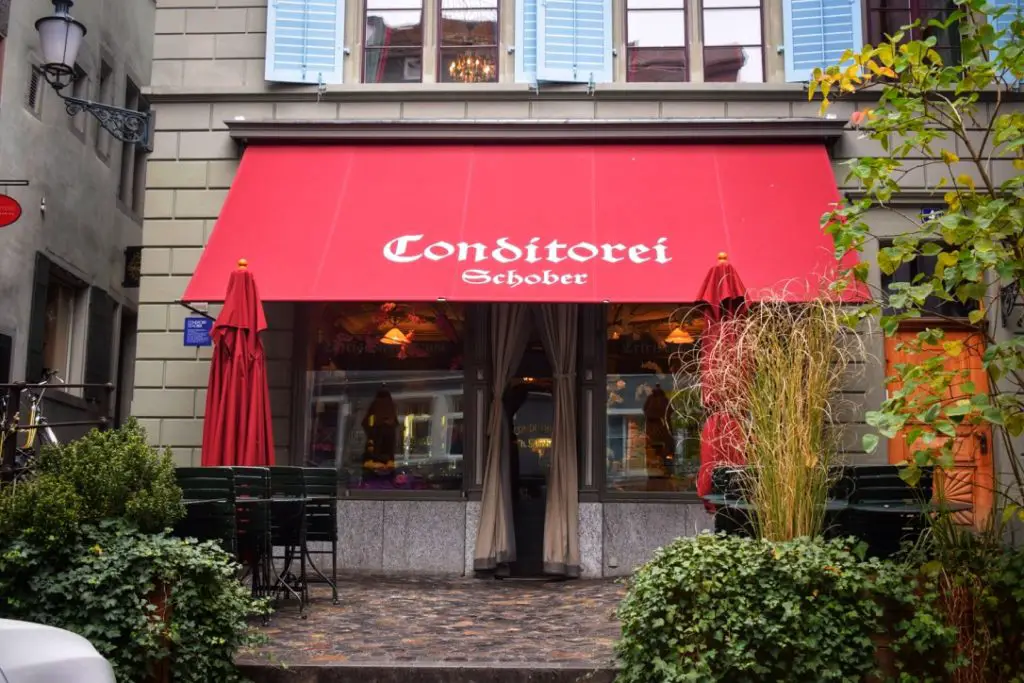 Indulge in some chocolate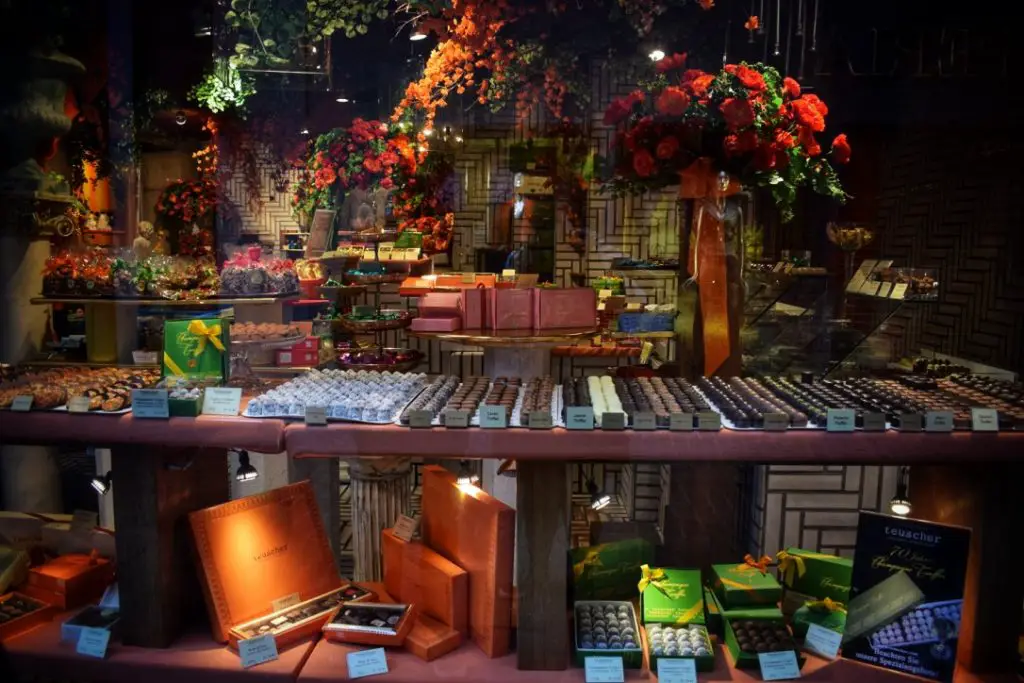 It is Switzerland after all, so it would be rude not to. A great place to nibble is Sprungli, the famous Swiss confectioner. They certainly have some decadent sweets, and are known for their signature Macarons. It can get really busy here, so a reservation is recommended, especially on the weekend. We spent over 30 minutes waiting for a table. The good news is though we were given some Macarons whilst waiting, which helped pass the time, and got the appetite going.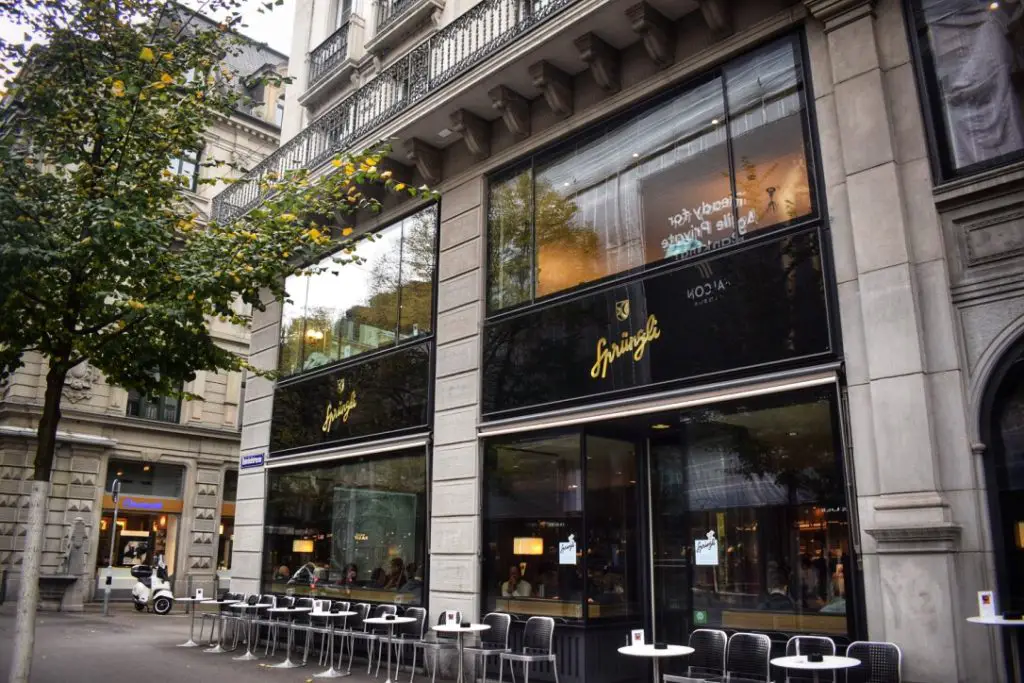 Get spiritual at one of the churches
The architecture in Zurich is like nothing we have ever seen before and the city really does have some beautiful churches with those classic spires. The most prominent church in the centre of Zurich is the Grossmunster, or the Grand Church. Identifiable by its two twin towers, legend has it that this church was built on the graves of Zurich's patron saints Felix and Regula. Apparently you can climb up one of the towers for a small fee and you will be rewarded with some incredible views of the city. You can also admire the architecture in Zurich but just be warned you have to climb 187 steps for this privilege.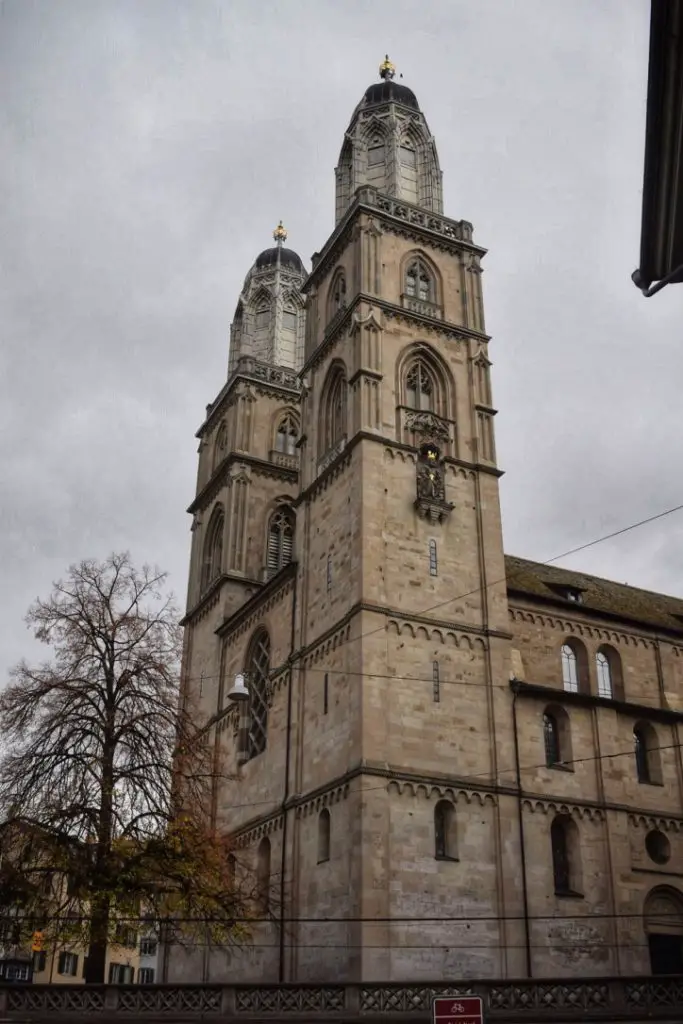 Admire some lakeside views
Zurich is located on the aptly named and incredibly picturesque Lake Zurich. We definitely recommend taking a walk around the lake and admiring the scenery. Surrounded by mountains and leafy trees the lake is a calming place that really reminds you you are in Switzerland. In the summer you can hired a peddlo but if you visit in the fall like us, you will have to settle for a walk instead.
There are also a number of cruises you can do in Zurich that will give you some time to relax and enjoy the scenery.
Visit Lindenhof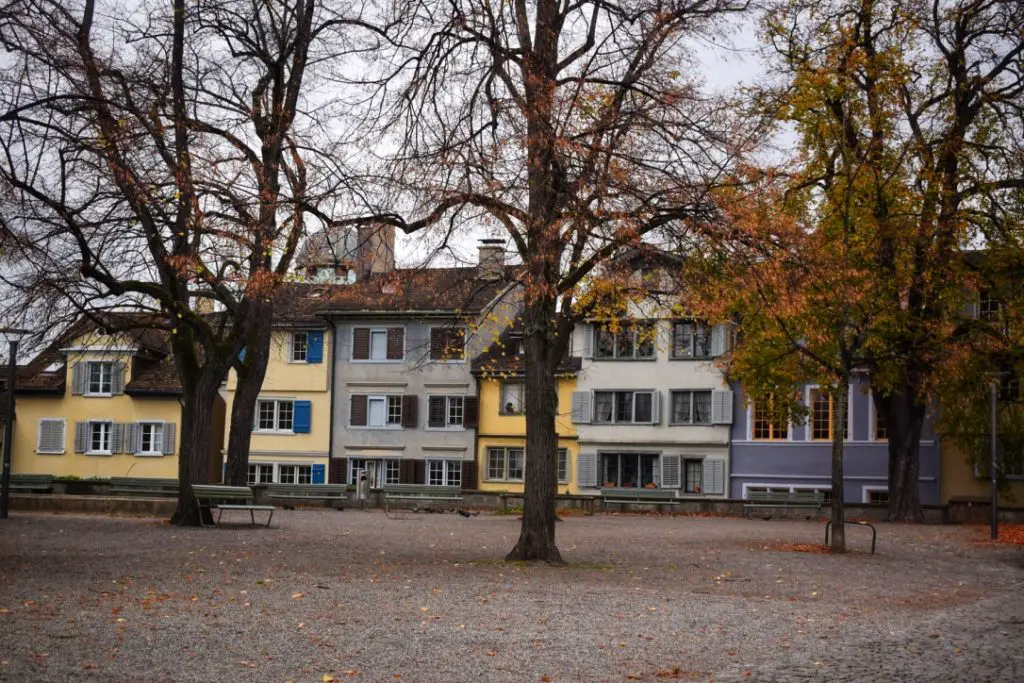 For fairytale views over Zurich visit Lindenhof. It is a park with some amazing views over the Old Town. This is one of the best places in Zurich to take photos. It is also lovely just sitting on a park bench as the autumn leaves fall and you gaze out at the spired buildings. You can admire the architecture in Zurich as well as people watching. We were so lucky to have visited in autumn as the falling leaves made for some atmospheric viewing.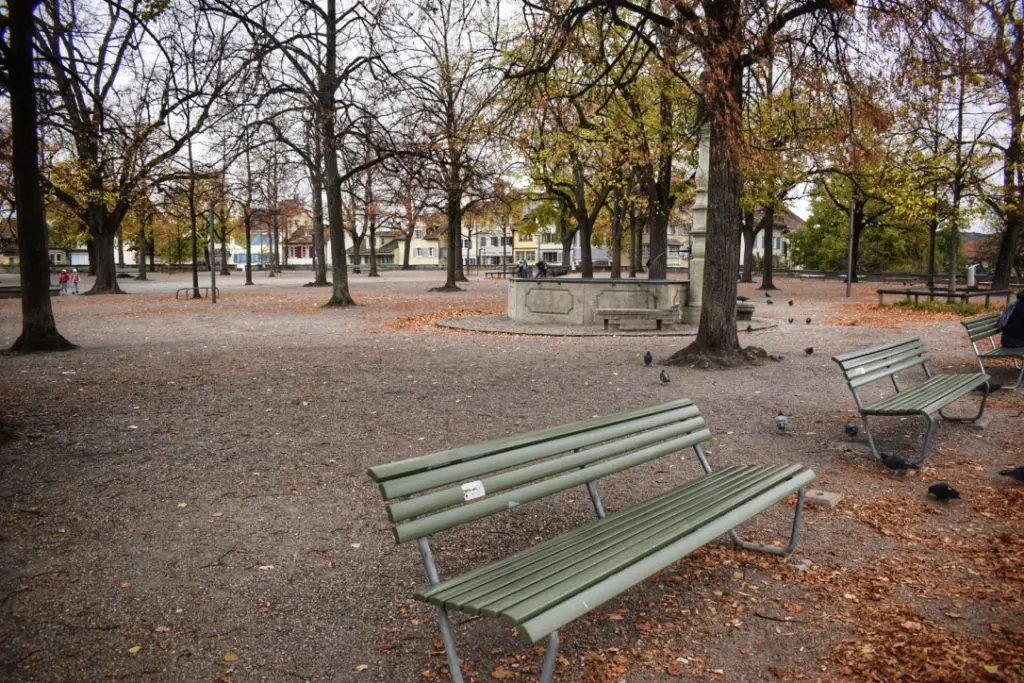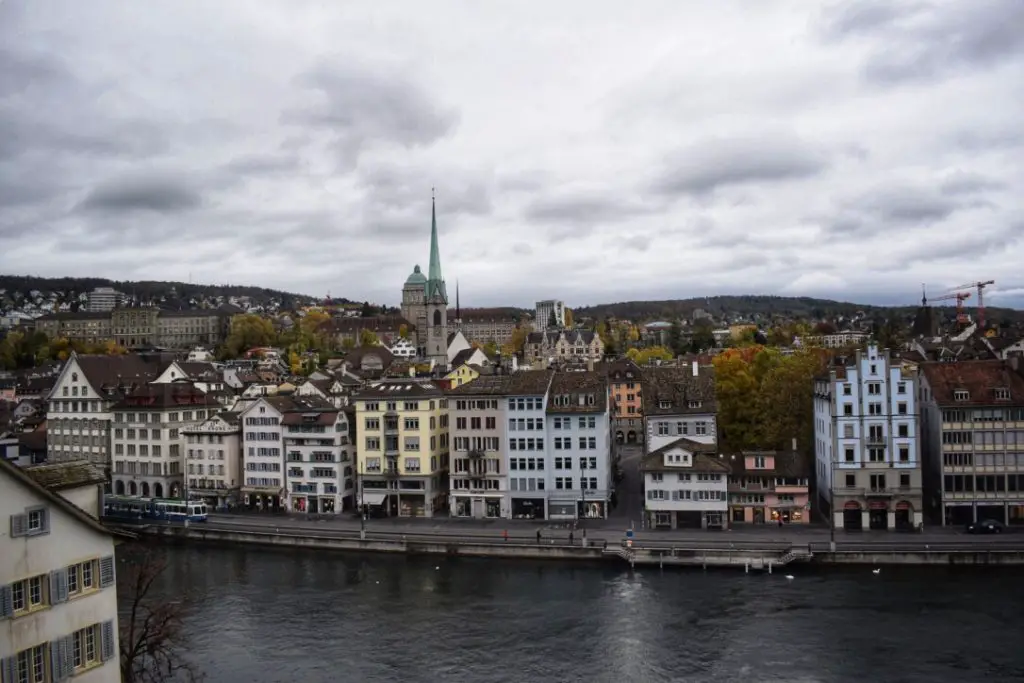 Play a life sized game of chess
In the Lindenhof sits a giant chessboard, perfect for playing some life sized chess on a crisp autumn morning. I just wish I actually knew how to play chess!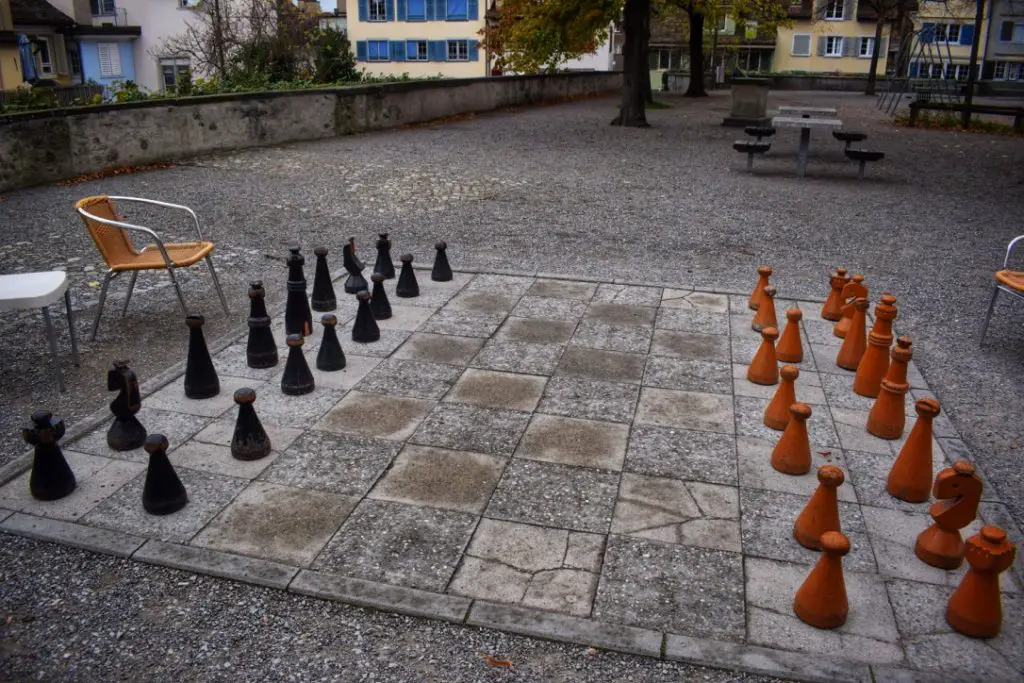 Splash some cash on Bahnhoffstrasse
It's no secret that Zurich is expensive. But if you love designer stores then Bahnhoffstrasse is the place for you. Sadly for us it was the place to go window shopping, but still sometimes you have to pretend. If you have 1 day in Zurich we recommend strolling through here at the very least.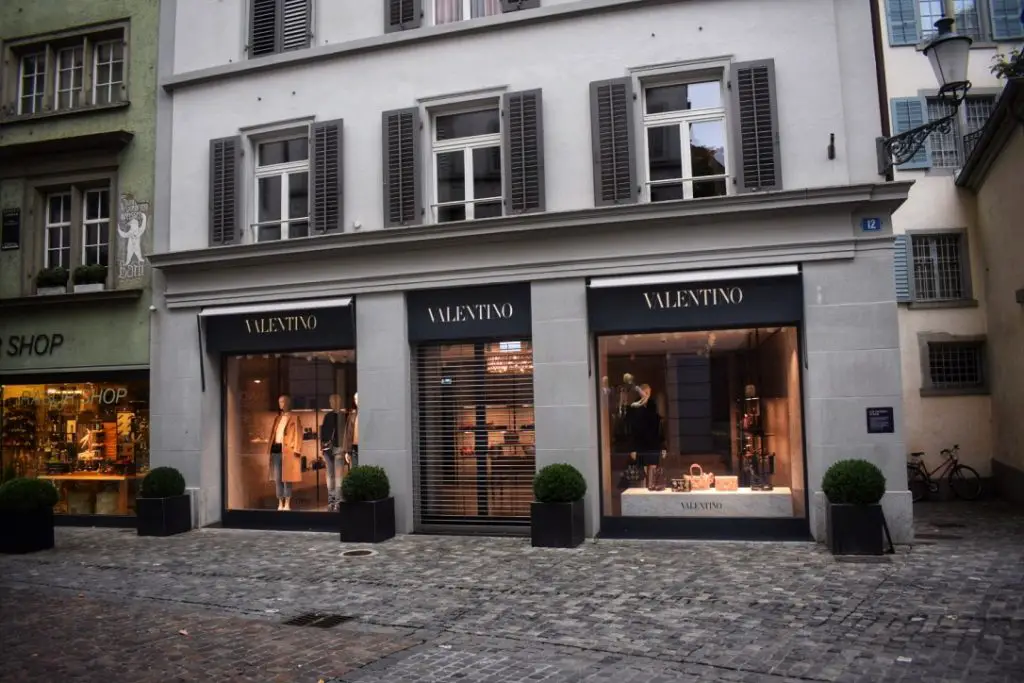 Stopover in Zurich- where to sleep
As much as we enjoyed exploring Zurich we were also pretty tired. We got back to the airport a good few hours before our flight, because we could barely keep our eyes open. Desperate for sleep we decided to check into the transit hotel located in the airport some some shut eye. Getting to the hotel can be slightly confusing and is only accessible airside. You can book rooms for 3 hours or less, 6 hours or less, or more than 6 hours. You get your choice of single or double room and use of the showers as well. There are also TV's in the room which we didn't even look at because we were so tired. You can arrange for a wake up call which is obviously pretty important so that you don't sleep through your flight!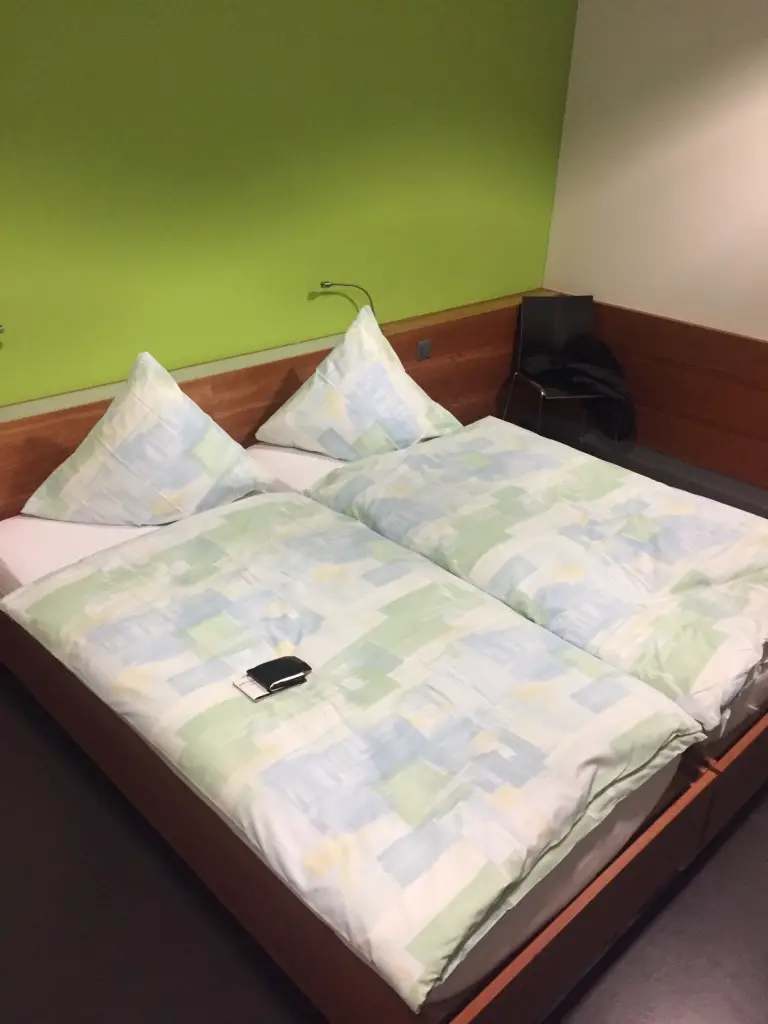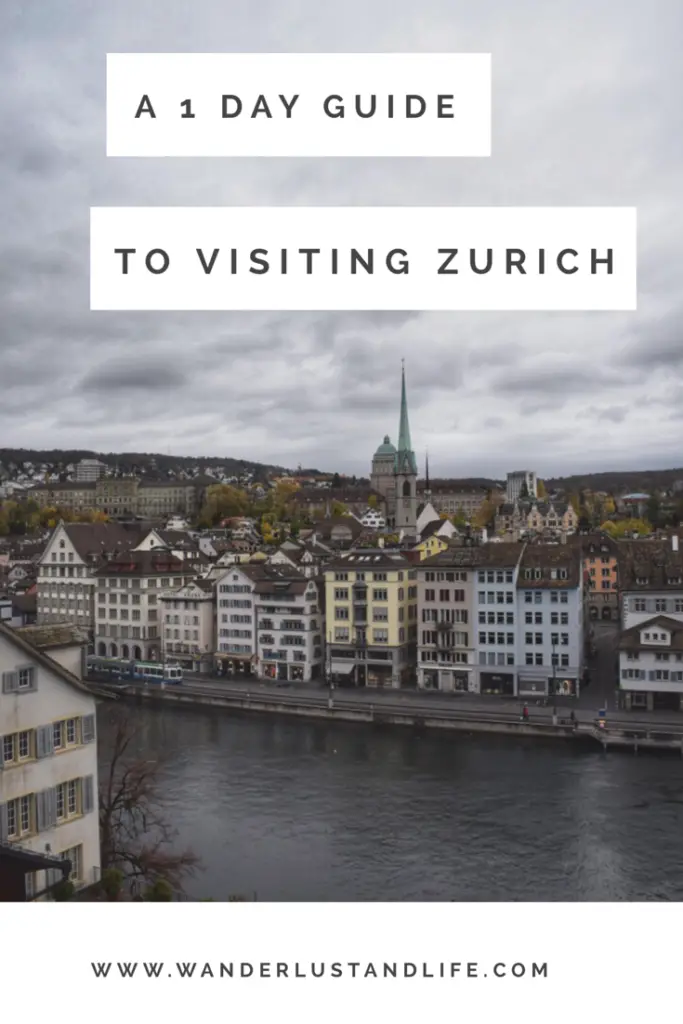 Want more European inspiration, then check out these articles.
An honest guide to a weekend in Oslo
The ultimate guide to being a tourist in London
The ultimate guide to a weekend in Vienna