It's probably no secret that we love a good Instagram guide. And yes we were guilty of googling to try and find the best photo spots in Budapest before our trip there. So if you too are wondering where the most Instagram worthy places in Budapest are, you have come to the right place. The moment we stepped foot in Budapest, we were blown away by its beauty. It's almost like everywhere you look you want to rush over and take a photo. The buildings are striking, the back streets are edgy, and the viewpoints are breathtaking, all in all it's like this city is just begging to be photographed. So here is our guide to the most Instagrammable places in Budapest.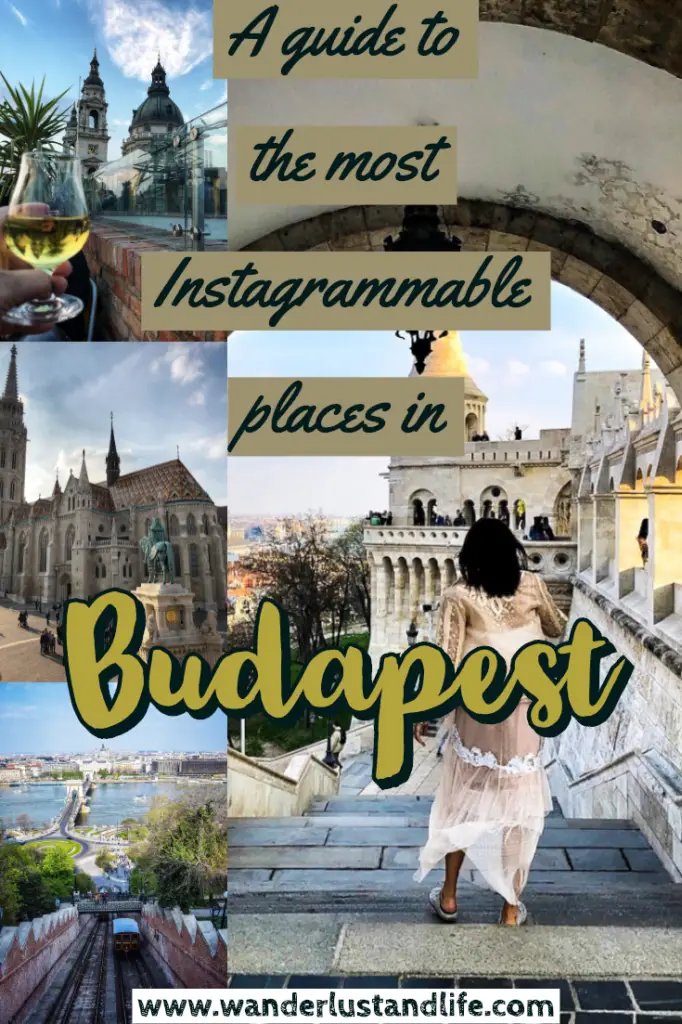 Where not to take photos
I know that it is weird starting off a guide to the most Instagram worthy places in Budapest with a paragraph on where not to take photos, but I felt it was important. As a city Budapest has had a tumultuous history under certain regimes. A lot of Jews were murdered by fascist groups, as were people that thought differently or disagreed with communist rule. There are a lot of reminders around the city that illustrate this distressing history. For example, the House of Terror, which is a museum dedicated to some of these injustices. In the museum you are not permitted to take any photos as a mark of respect.
There is also the memorial titled 'Shoes on the Danube' which is a reminder of the murder of so many people, many of them Jews, by the Arrow Cross Militiamen. People were marched down to the river banks and ordered to take their shoes off. They were then shot, with their bodies falling into the river whilst their shoes were left behind. It is a moving memorial, and whilst it is fine to take pictures, or even Instagram it, it should be done tastefully. This is absolutely not the place to take selfies, or do an Instagram photo shoot. Instead it is a place to reflect.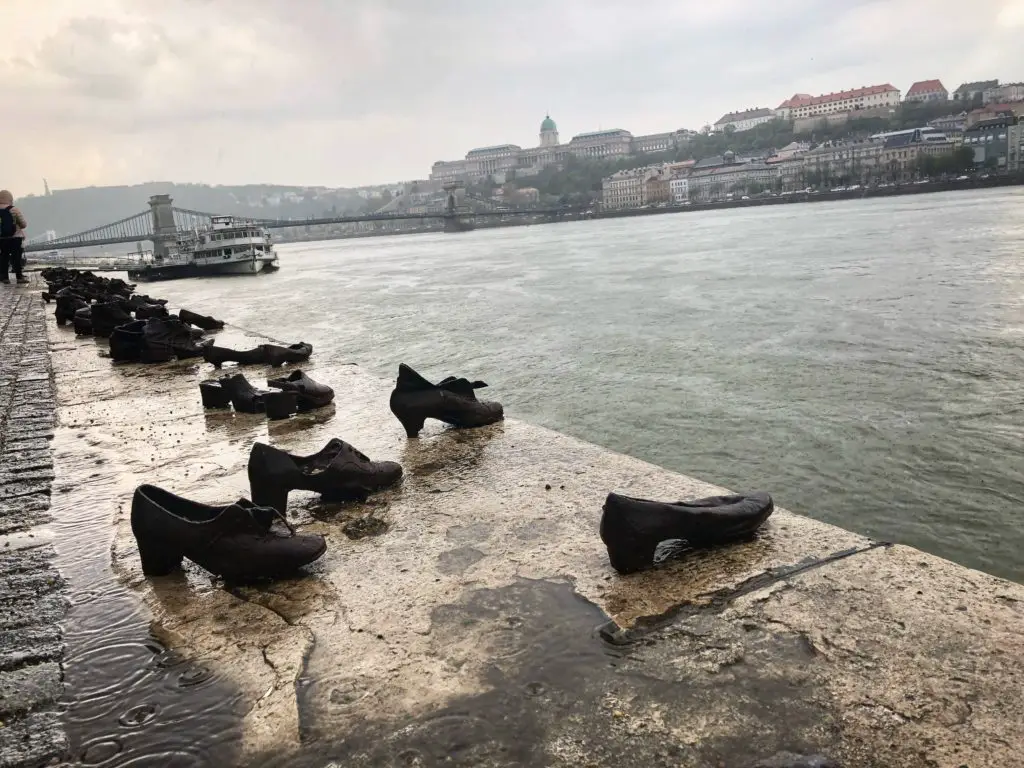 Instagram worthy places in Budapest
Now that the formalities are out of the way, here are some of the most Instagrammable places in Budapest.
St Stephen's Cathedral
When you think about Instagram worthy places in Budapest, panoramic views and striking architecture are probably some of the images that come to mind. If that is the case then you absolutely have to visit St Stephen's Cathedral. And whilst the exterior and interior are both equally stunning, the real show stopper has to be the view from the dome.
You can either get the lift up or walk the 300 or so steps to the top. Once here you are treated to one of the best views of Budapest. This panoramic view is something you will want to write home about. From the dome, you can see many of the prominent sights in Budapest, like the Parliament Building and Buda Castle.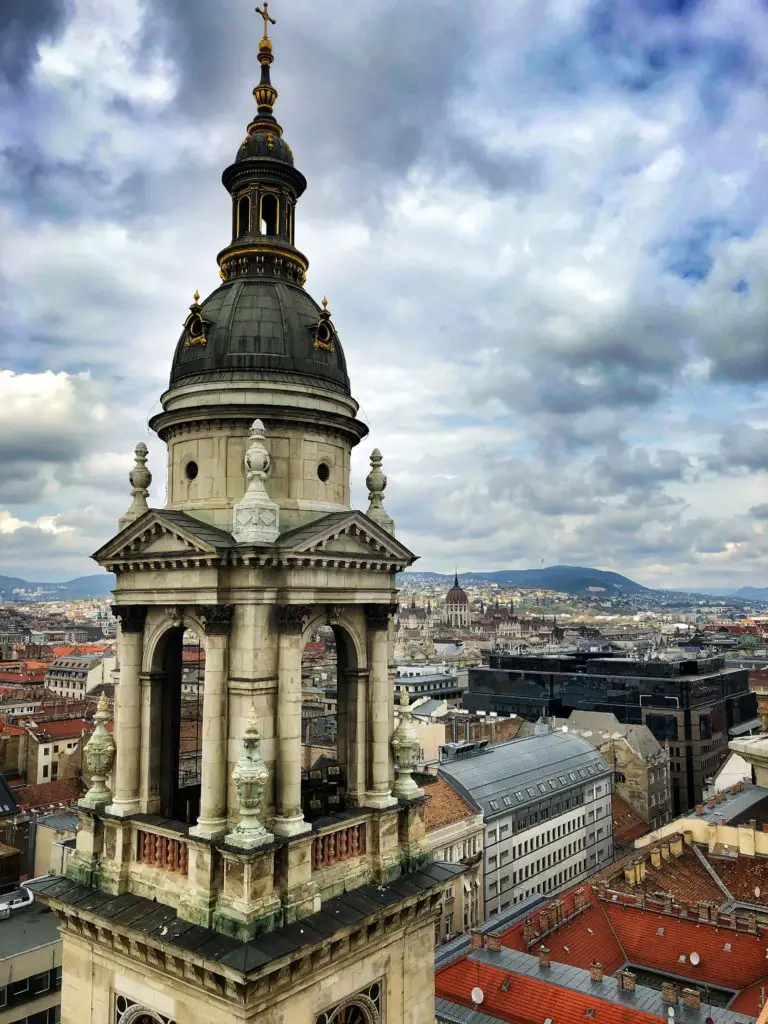 High Note Skybar
The High Note Skybar was listed as one of the best rooftop bars in the world by Conde Nast Traveler. So naturally we had to visit and we were not disappointed. Ideally you should book a table even if you just want a drink as this bar is really popular. And with views like the one below it is easy to see why. The rooftop bar looks right onto the dome and spires of St Stephen's Cathedral, giving you the perfect photo opportunity to capture old world and new world Budapest in one go.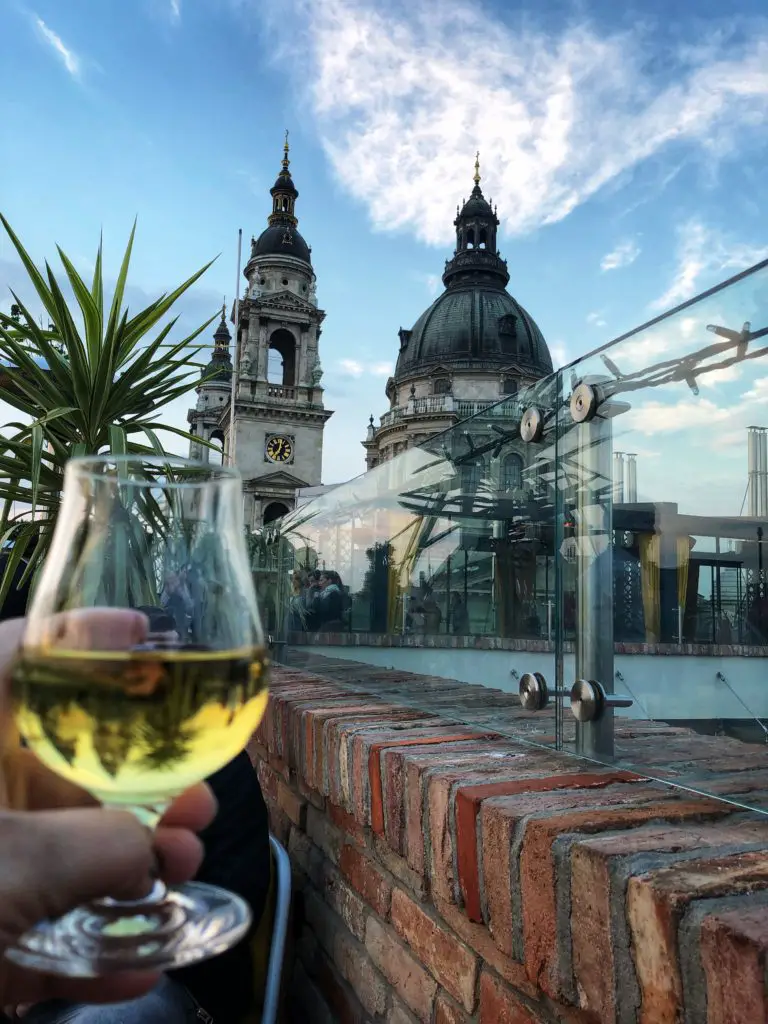 Hungarian Parliament Building
The Hungarian Parliament Building is by far one of the most Instagrammable buildings in Budapest. Completed in 1904, this Gothic Revival style masterpiece is popular with tourists all wanting to take photos of its striking features.
There are a number of great places to go to photograph the building. For starters you can cross the river into Buda where there are a number of vantage points (more on this later), or you can get a bit closer. There are some beautiful flower beds around the building which give you the opportunity to incorporate them into your photo.
Ministry of Agriculture Building
Ok, I know the Ministry of Agriculture Building doesn't sound like much, but the reason that we wanted to include it on this list of best places in Budapest to take pictures is because it is really pretty in the spring time. If you frame the shot right, you can get some beautiful tulips in the foreground with the building in the background. And if you are lucky you can also get a shot of one of those famous yellow trams.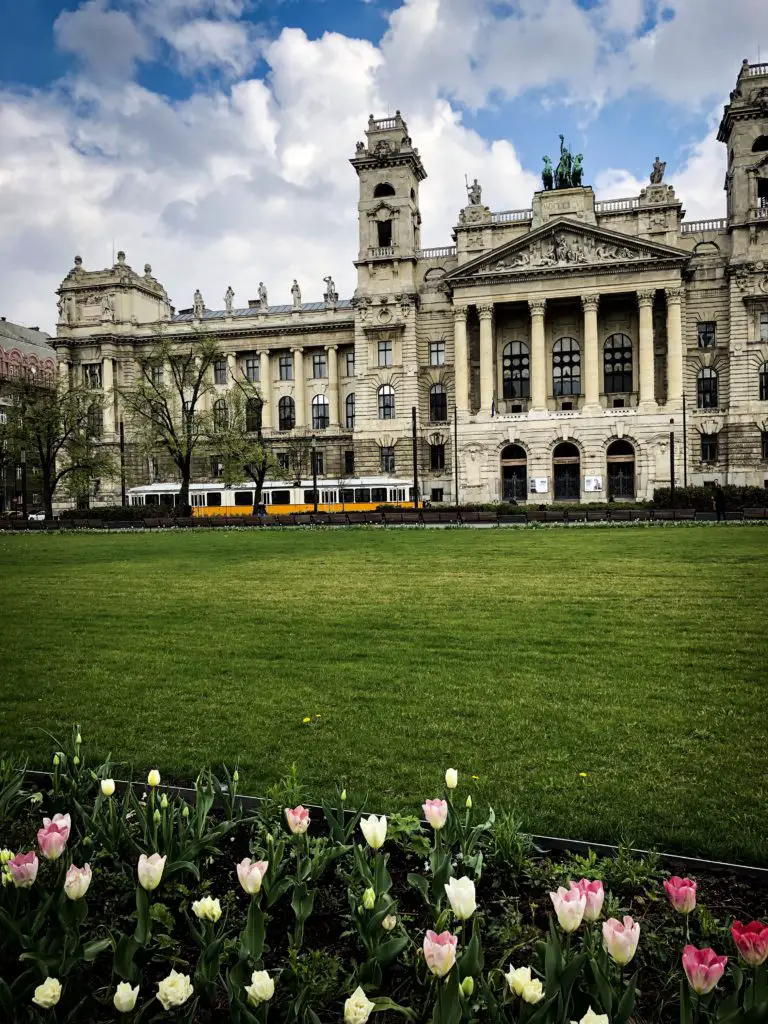 Szimpla Kert
Szimpla Kert is definitely one of the most Instagrammable places in Budapest. It is the largest and most popular of the city's ruin bars. The walls are covered in graffiti and other random things which is perfect for those Instagram shots. We would recommend trying to come in the day to get some really cool shots. We kept meaning to do it but time wasn't on our side and we only managed to visit in the evening. Even then we did get some cool shots.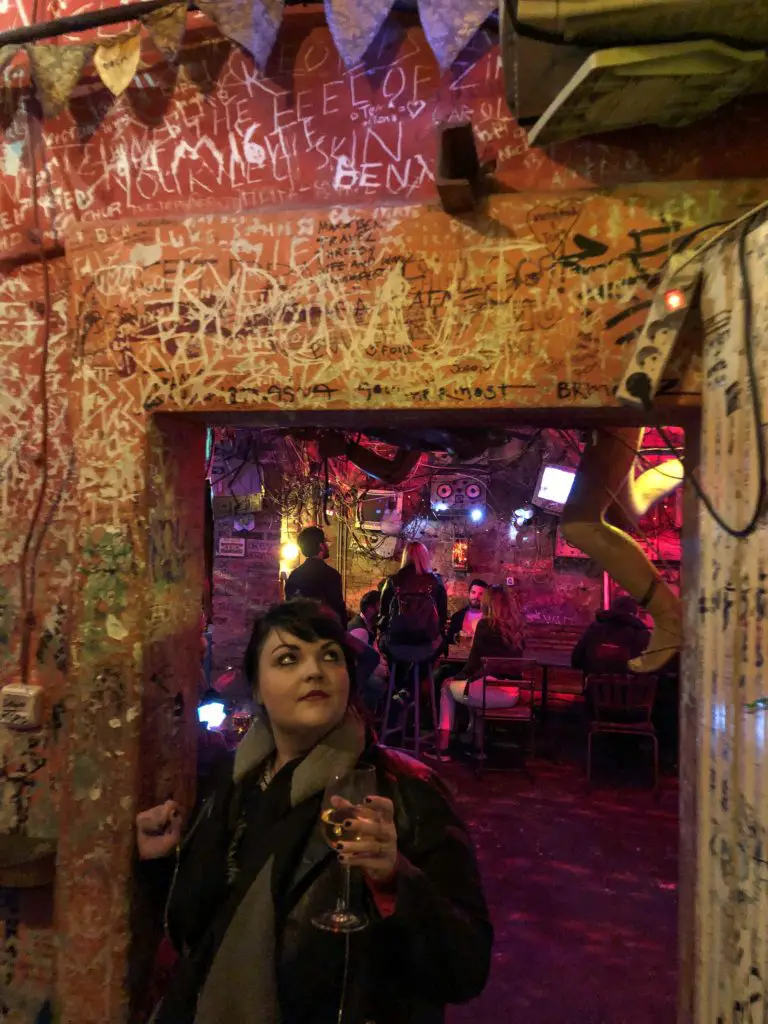 New York Cafe
Whilst the New York Cafe might seem unassuming from the outside, the moment you step inside you are blown away by its grandiose interior. You basically feel like royalty walking into a palace. Of course you are brought right back down to earth, as you have to wait for a table. We highly recommend booking a table as otherwise you could be waiting over an hour like us. Let us assure you, the wait is worth it.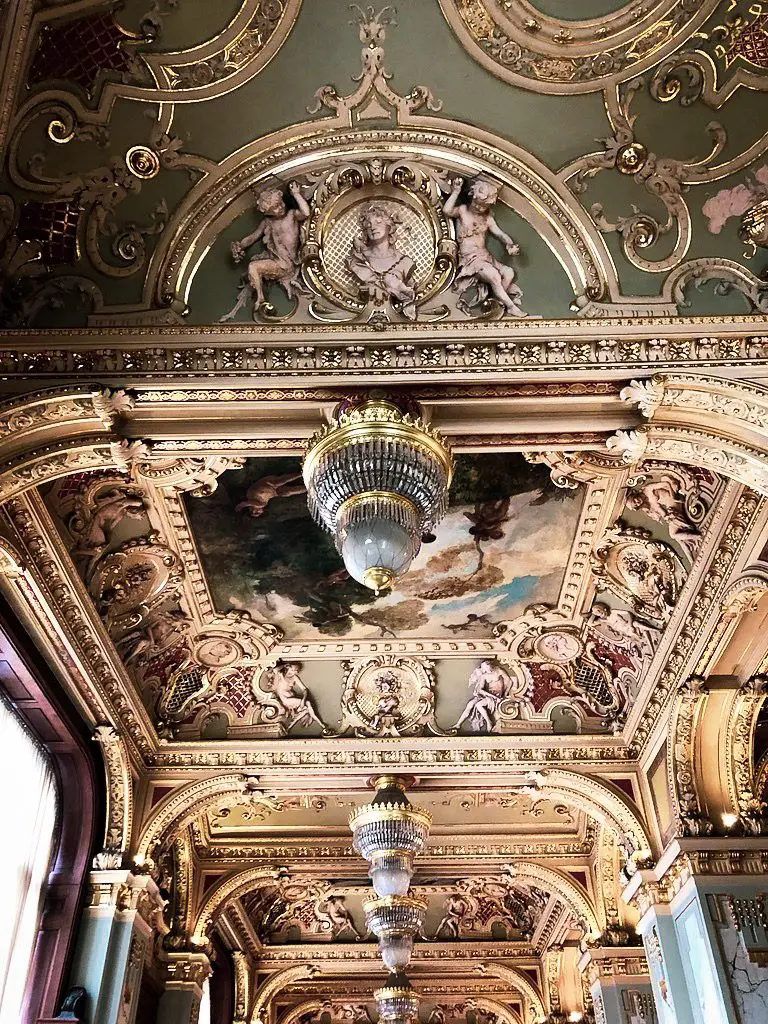 Chain Bridge
Connecting the Buda and Pest sides of the city, the Chain Bridge is an iconic symbol of Budapest. Considering this is one of the main bridges in the city it is fair to say that it gets super busy. So if you want to add it to your list of Instagram worthy places in Budapest then you need to get creative. Go for some unusual angles, or even better visit during sunset. We happened to walk across just as the sun was setting behind Buda Castle and Fisherman's Bastion. It was the perfect opportunity to get some beautiful sunset photos.
Buda Castle Hill Funicular
The good news with the funicular is that you don't actually need to ride it to get a great shot. In fact it is probably better if you don't as it makes for a much more interesting photo when the funicular is actually in the shot. The funicular has been shuttling people from the banks of the Danube to Castle Hill since 1870. Although it did need to be rebuilt after being bombed in World War II.
There are a couple of viewing platforms that are above the funicular. These are definitely the best photo spots in Budapest. Stand here and you can get a picture of not only the Funicular, but the Chain Bridge and the top of St Stephen's Cathedral.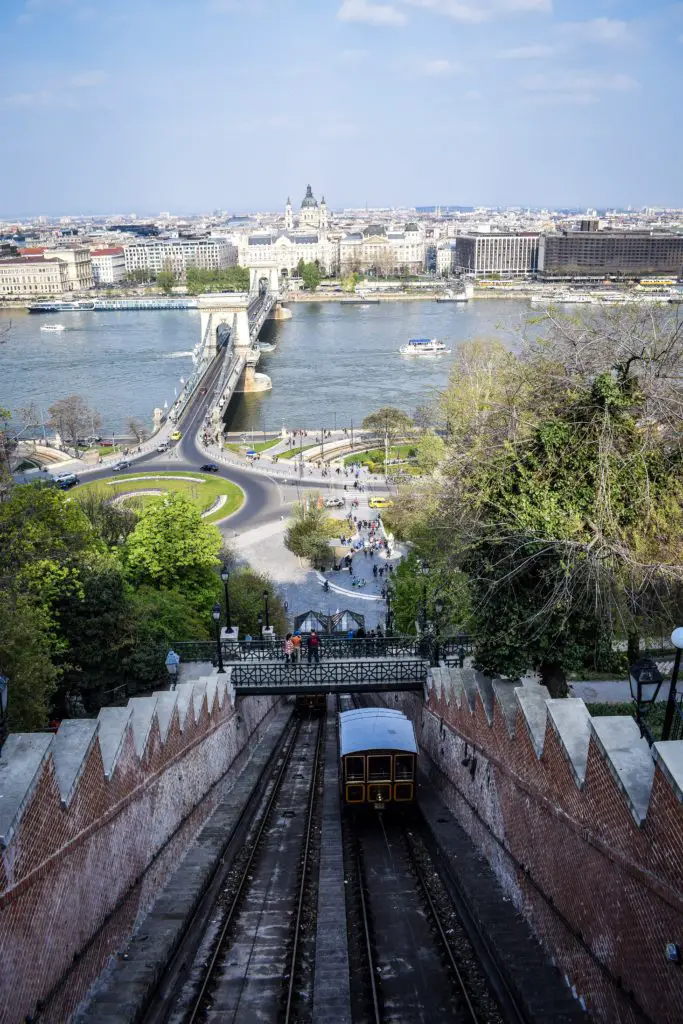 Hungarian National Gallery
The Hungarian National Gallery is another beautiful spot in Budapest. Making up a part of Buda Castle, the gallery makes our list of best places in Budapest to take pictures for a number of reasons. First, there is the view from the Gallery. Due to its elevated position on top of Castle Hill you get some fantastic views of Budapest from here. And if you are lucky you can also get access to the dome which has even more breathtaking views, but unfortunately this happened to be closed when we visited. You also have some incredible art inside. If you want to take photos you will need to pay a fee for this so keep that in mind when visiting. Finally there is the building itself which is definitely instagram worthy with its noteworthy architecture that catches your eye, particularly when you are standing on the other side of the Danube looking up.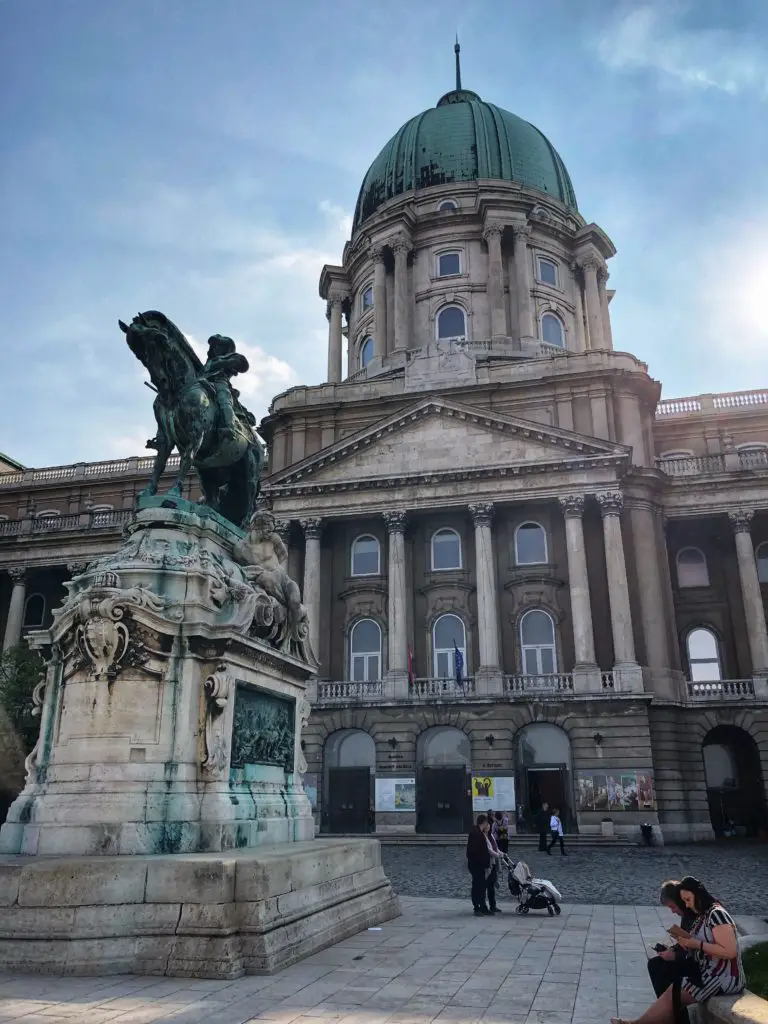 Mattius Church
Mattius Church located just by Fisherman's Bastion is one of the most striking churches in Budapest. Add a moody cloud and you have yourself one of the most Instagram worthy places in Budapest.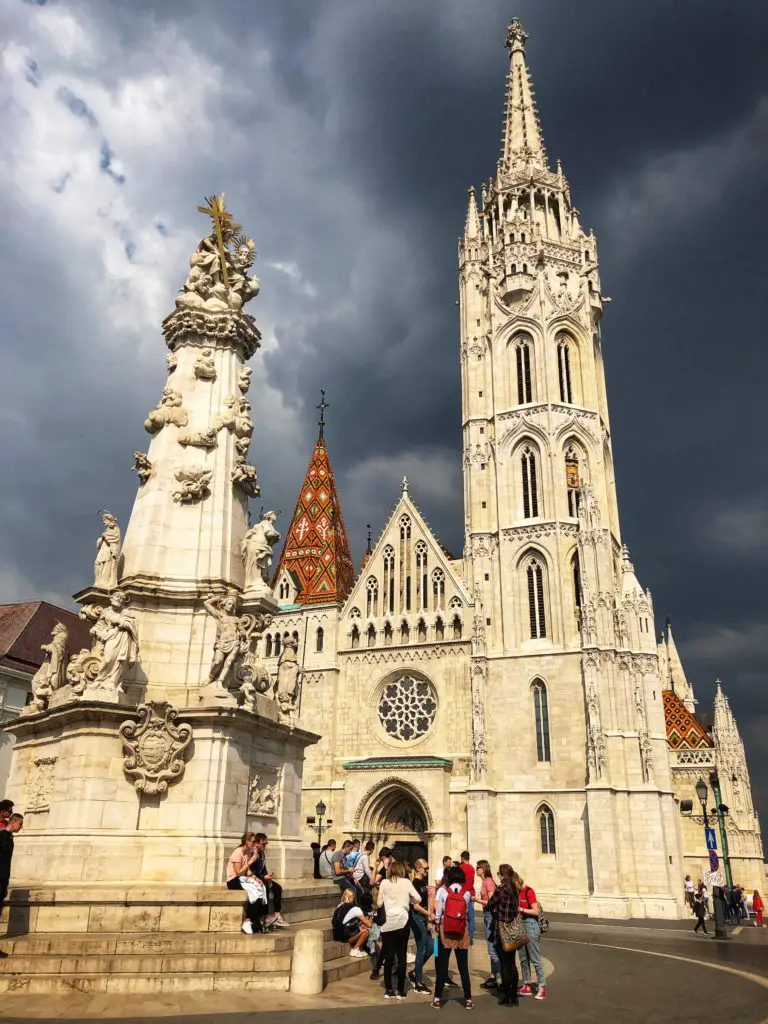 Fisherman's Bastion
Fisherman's Bastion is by far one of the most Instagram worthy places in Budapest. For starters, the views from here are amazing. On top of that the white stone architecture is a photographer's dream. The only trick is trying to get a photo without several other tourists in the background.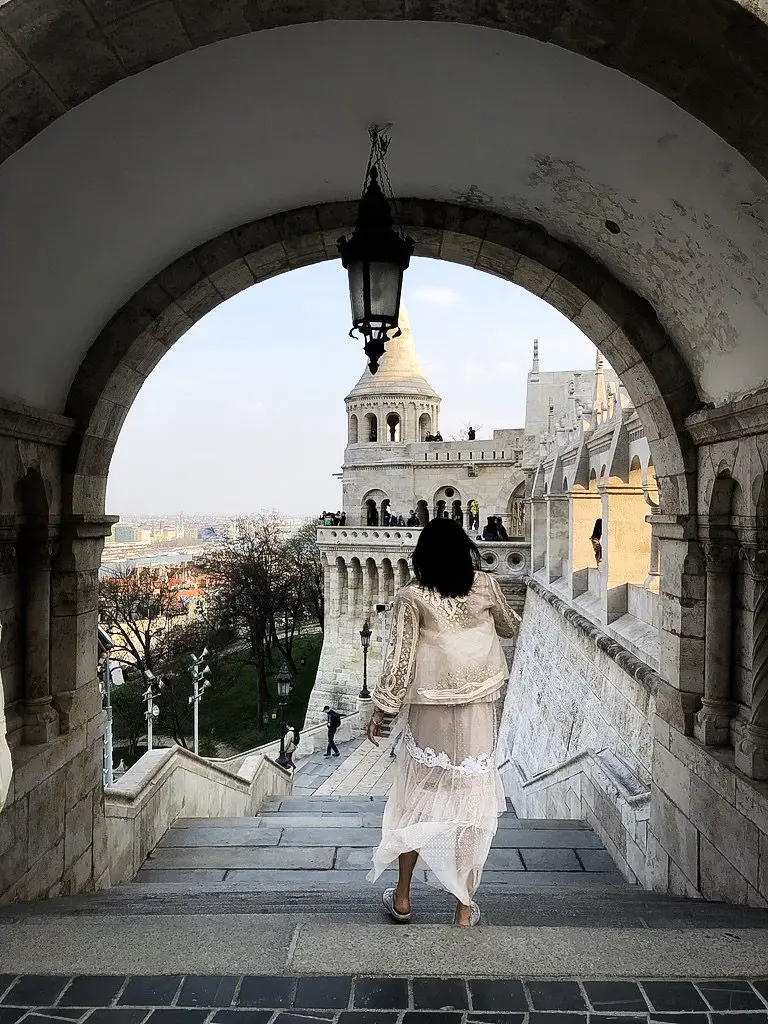 Rooftop Bar at Fisherman's Bastion
We usually avoid bars in tourist attractions, but when we arrived at Fisherman's Bastion we revelled at the chance to sip wine and admire the views of Budapest. The view from here also makes for a brilliant Instagram photo.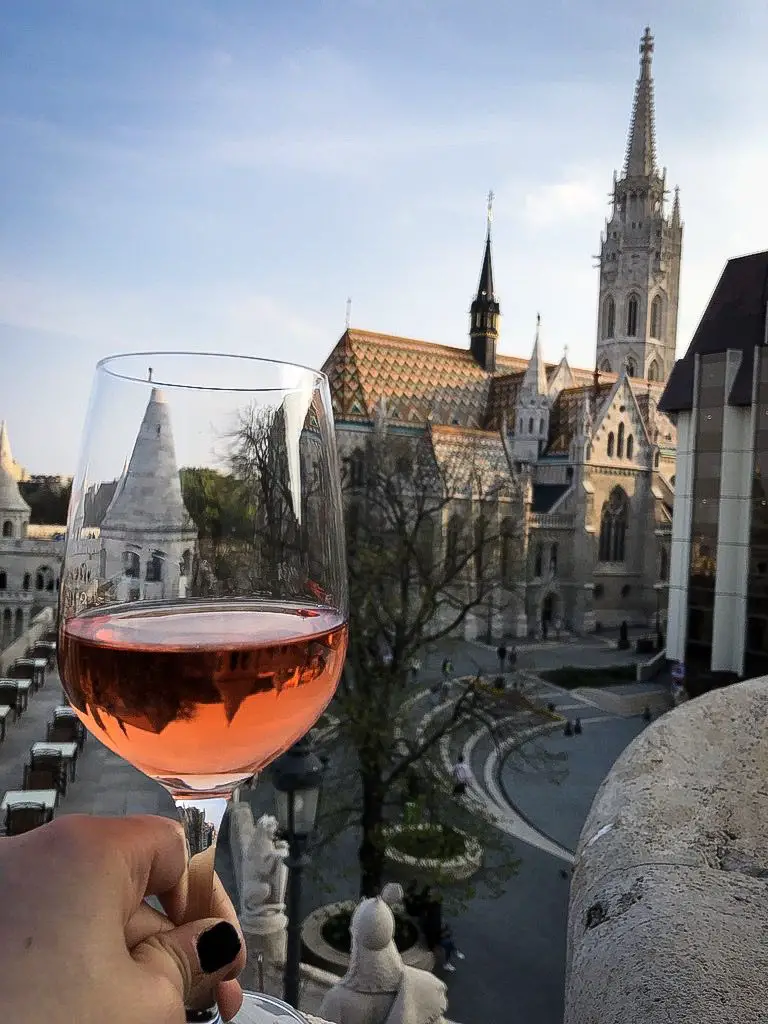 Rengeteg Romkafe
Rengeteg Romkafe is home to the most Instagrammable hot chocolates in Budapest. You can choose your own ingredients, and the result is a thick dessert like drink (both of which were devoured by us). The cafe itself is also really instagrammable with an eclectic collection of toys and quirky furniture. All in all a must in Budapest.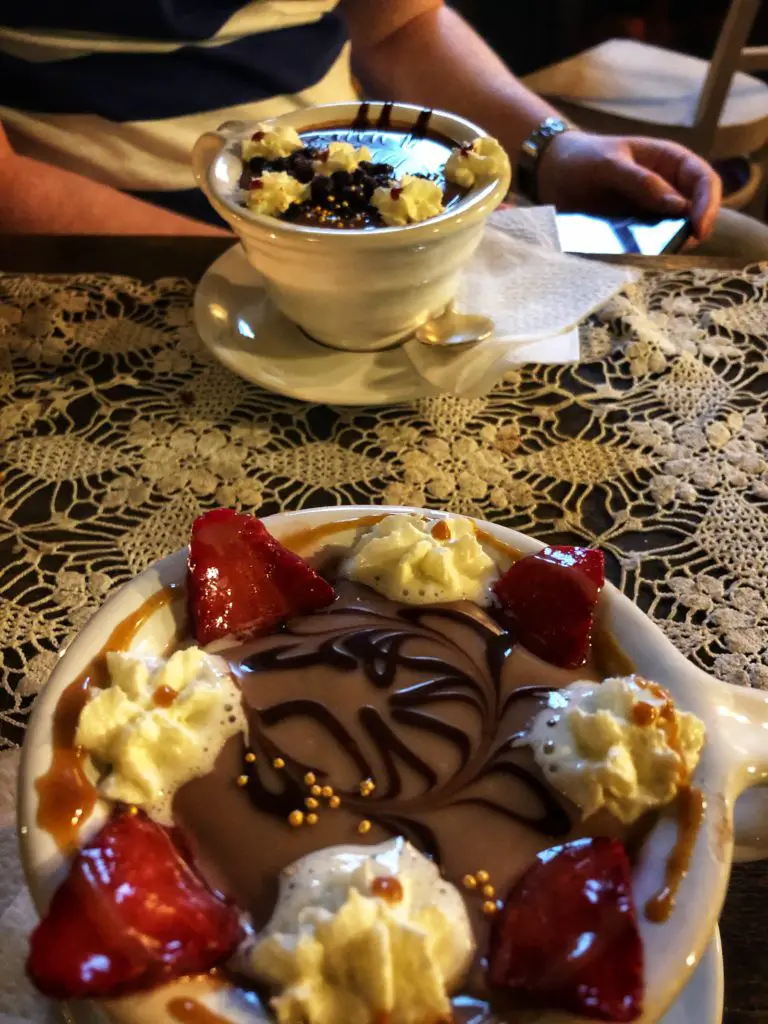 Cafes in Budapest
There are some really cool cafes in Budapest, from your Old World cafes such as the New York Cafe to your more low key spots. One of our favourite has to be Sock's Cafe, mostly because of its really yummy cakes, but also because there is a very Instagrammable wall at the back of the cafe with tons of writing on it.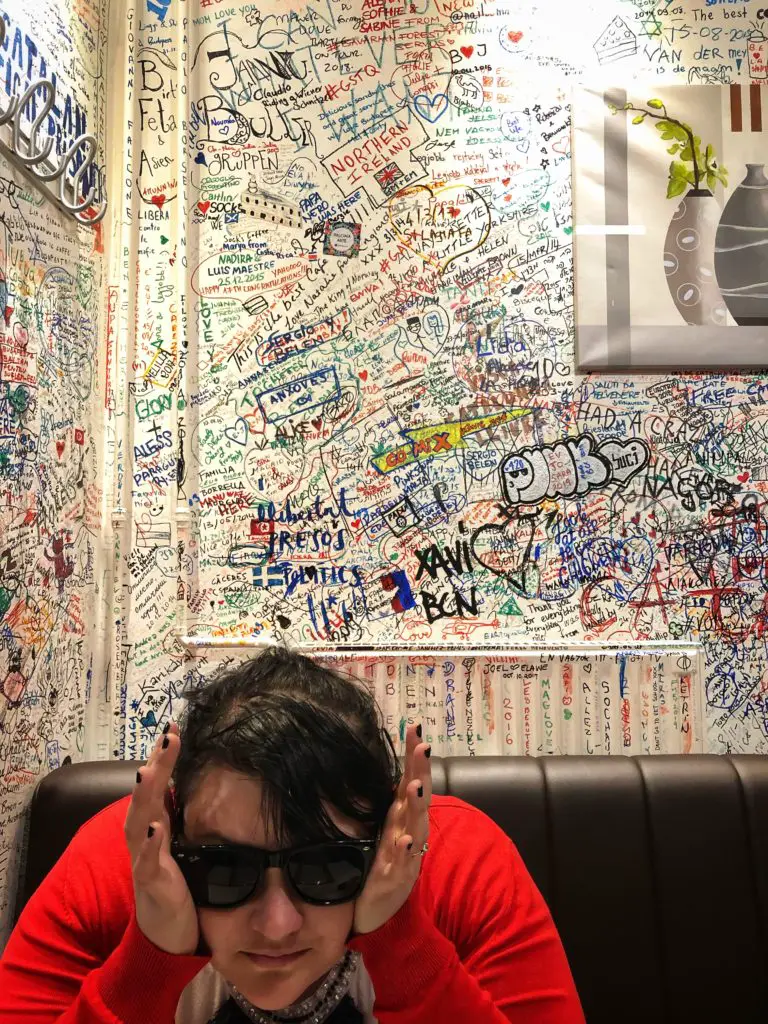 The tram
The historical yellow trams of Budapest make for some fantastic photo opportunities. They also add a pop of colour to your Instagram feed. We love the juxtaposition of the bright yellow trams and the sandstone coloured buildings.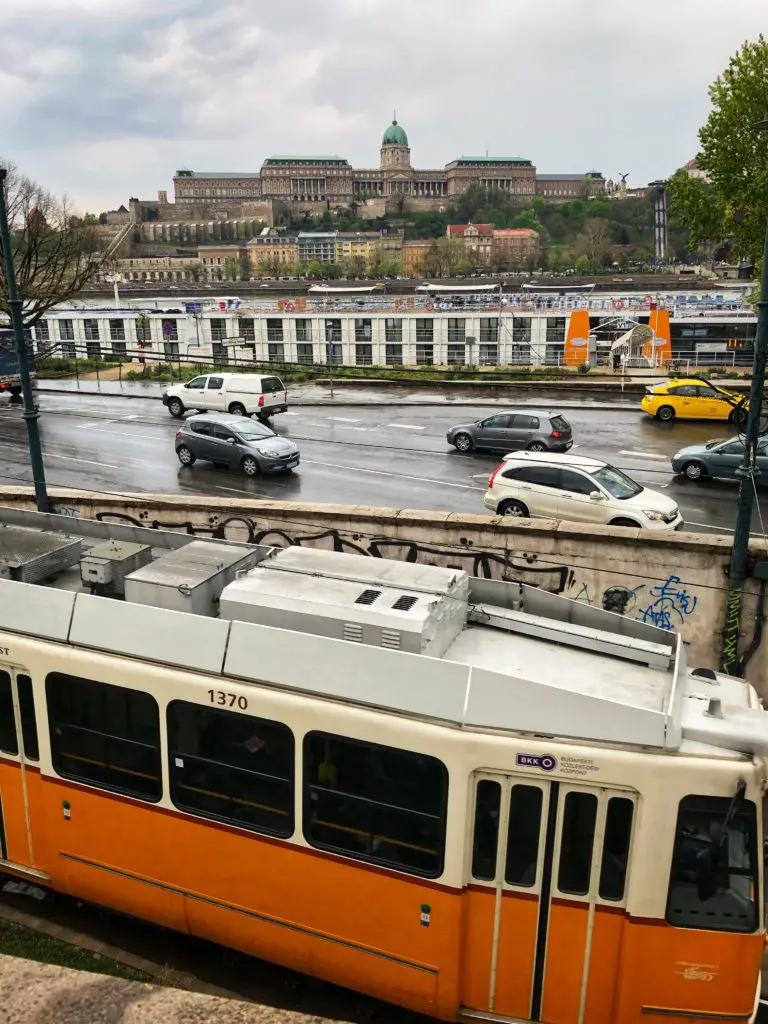 Best photo spots in Budapest – a recap
We hope this guide to the most Instagrammable places in Budapest will help you take some amazing photos in the city. As you can see, Budapest has a lot of beautiful places to photograph. The great thing is Budapest is a mix of old and new world' meaning that there is a little something for everyone As usual if you have any other suggestions or you feel there is anything we have missed please leave a comment below.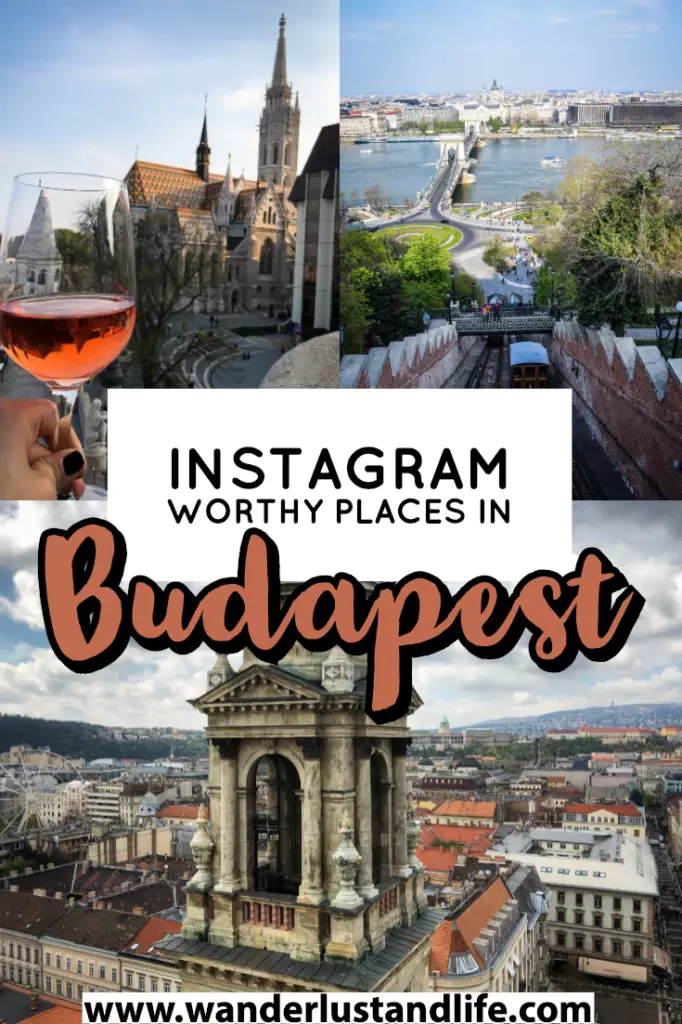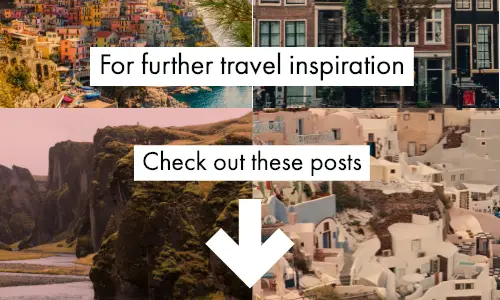 Instagram Guides
Instagrammable places in Prague
Instagrammable places in London
Instagrammable places is Lisbon
Instagrammable places in Hamburg
Instagrammable places in San Francisco
Instagrammable places in Manchester
Instagrammable places in Las Vegas
Instagrammable places in Venice
Eastern Europe