If you are looking for day trip ideas from Brisbane why not visit the Gold Coast. It is the perfect place to experience the sun, surf, and sand that Queensland is famed for. Getting there is relatively easy and in this article, we go through the best way to get from Brisbane to the Gold Coast, as well as the top tips for what to do when you get there. So here is our Brisbane to Gold Coast itinerary.
How to travel from Brisbane to the Gold Coast
The first thing you need to know before go is how to get from Brisbane to the Gold Coast. In reality it all depends on how much time you have, and what you want to see. The good news is that there are a number of ways to get from Brisbane to the Gold Coast, but the most efficient and cost effective are either by car or train. Here are your options in detail.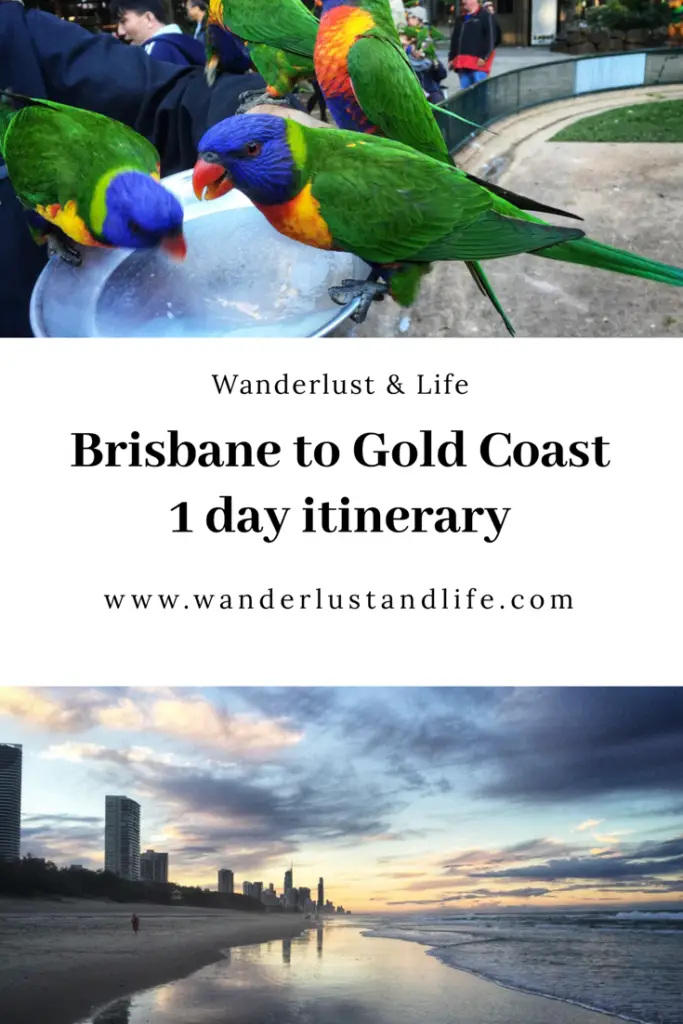 From Brisbane to Gold Coast – car
The best way to get from Brisbane to the Gold Coast in our opinion is to drive. The roads are fantastic and the drive itself takes just over an hour. Although this does depend on which part of Brisbane and the Gold Coast you are travelling to and from. The good thing about driving is that you can stop when you like, and create your own Brisbane to Gold Coast itinerary. You can rent a car from a number of places in Brisbane including Brisbane Airport. The roads are really well signposted but do keep in mind some roads have tolls. It is best to discuss this when you rent your car as usually you will get a bill after you have driven on the toll road if you don't have a payment device set up. For more information on toll roads and how to make payments here is a handy link.
Tips for Driving from Brisbane to the Gold Coast
Plan your route in advance as well as your Gold Coast itinerary to maximise the time you have there
Be prepared to pay for toll roads, but if you want to avoid these completely make sure you take an alternative route
Make sure your car has GPS or at least ensure you have Google Maps working on your phone which will make the drive that much easier
Before you get to the Gold Coast keep in mind you will pass a number of major theme parks, we recommend noting what time they open and close as traffic can get crazy at these times
Try to avoid parking somewhere like Surfers Paradise, instead go to Broadbeach and walk along the sand to Surfers Paradise.
Check the weather before you go, as torrential rain isn't the best time to be driving from Brisbane to the Gold Coast.
From Brisbane to Gold Coast- train
Another option for fuss free travel from Brisbane to the Gold Coast is to take the train. The airtrain goes from Brisbane Airport (via the city centre) to the Gold Coast. If you are visiting the beaches then you will need to get off the train at Helensvale and transfer onto the G:Link which is the tram service that will then take you on to the likes of Southport, Main Beach, Surfers Paradise, and Broadbeach to name a few. The trains are pretty frequent (every 15 minutes in peak times and every 30 minutes otherwise), and on the plus side you can avoid the traffic. The train takes over an hour and you also need to factor in tram transfers. All in all you are probably looking at 2 hours travel time each way.
Gold Coast Itinerary
There are so many things to do when you get to the Gold Coast that you might struggle to fit it all into a day trip from Brisbane. That being said we have added our favourite things to do to add to your own Gold Coast itinerary. Here are some of the best things to do when you travel from Brisbane to the Gold Coast.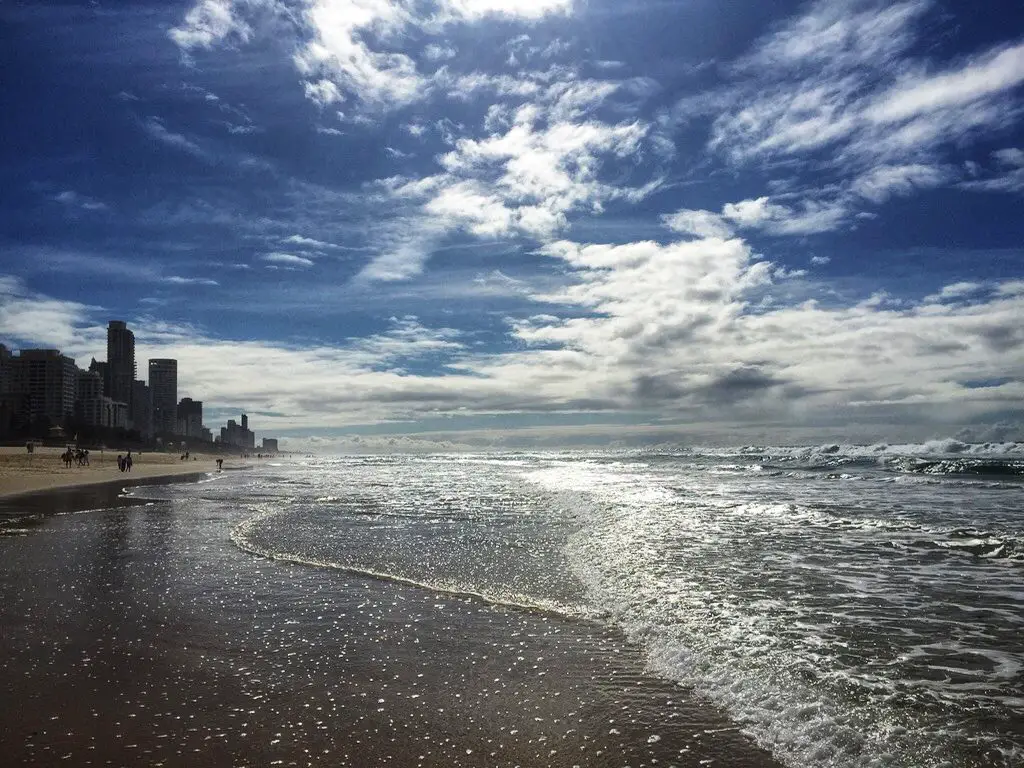 Visit Surfers Paradise
The Gold Coast is famed for its beautiful white sandy beaches, laid back atmosphere, and al fresco dining. And you can certainly experience all of that at Surfers Paradise. There are a number of restaurants, shops, and cafes waiting to be explored, with the main attraction being the expansive beach. If you do one thing on your Brisbane to Gold Coast day trip make sure you do this. Whilst you are here, you can also visit the Q1 observation tower, which at 230 metres in height, is certainly the best place to get some 360 degree views of the Gold Coast. If you are brave enough, you can also do the outdoor climb which looks amazing and terrifying at the same time. We decided against doing the outdoor climb and settled for looking at the window and eating Eggs Benedict instead.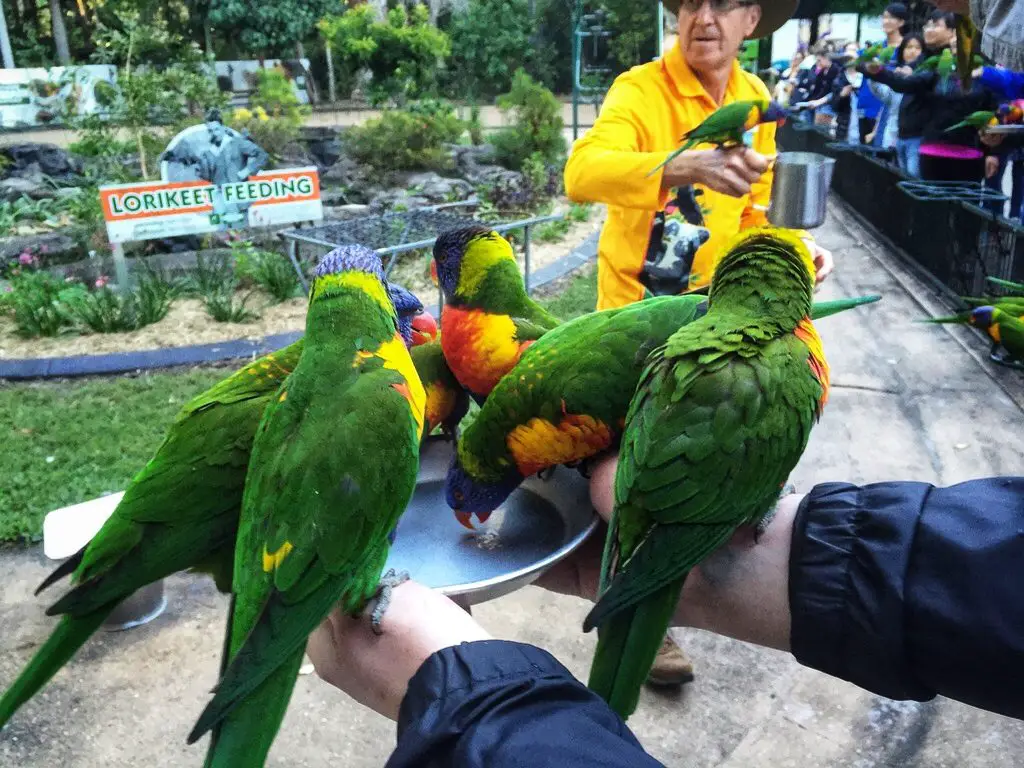 Go to Currumbin
One of our favourite things to do at the Gold Coast is to Feed the Lorikeets at Currumbin Wildlife Sanctuary – Currumbin Wildlife Sanctuary provides you with ample opportunity to get up close and personal with some Australian Wildlife. Like Lone Pine in Brisbane, you get the opportunity to feed kangaroos and learn all about other Aussie wildlife. The main attraction for us though has to be the lorikeet feeding. Like clockwork, the birds turn up towards the end of the day and you can pay a small fee for a plate of specially mixed food. You hold the plate out and wait for the birds to come swarming over to feed. It is a really special experience and what makes it even better is that the birds are wild and they come to you by choice as opposed to being caged.
Have fun at a theme park
The Gold Coast is home to some of Australia's best theme parks. You have Dreamworld, which is a theme park designed for thrill seekers who love rides.  Movie World, which is a Warner Bros themed park with a mix of rides and film studios. And you also have Wet n Wild, a theme park totally dedicated to water slides. The theme parks do require a full day so if you are travelling from Brisbane to the Gold Coast just for the day you might want to sit this one out.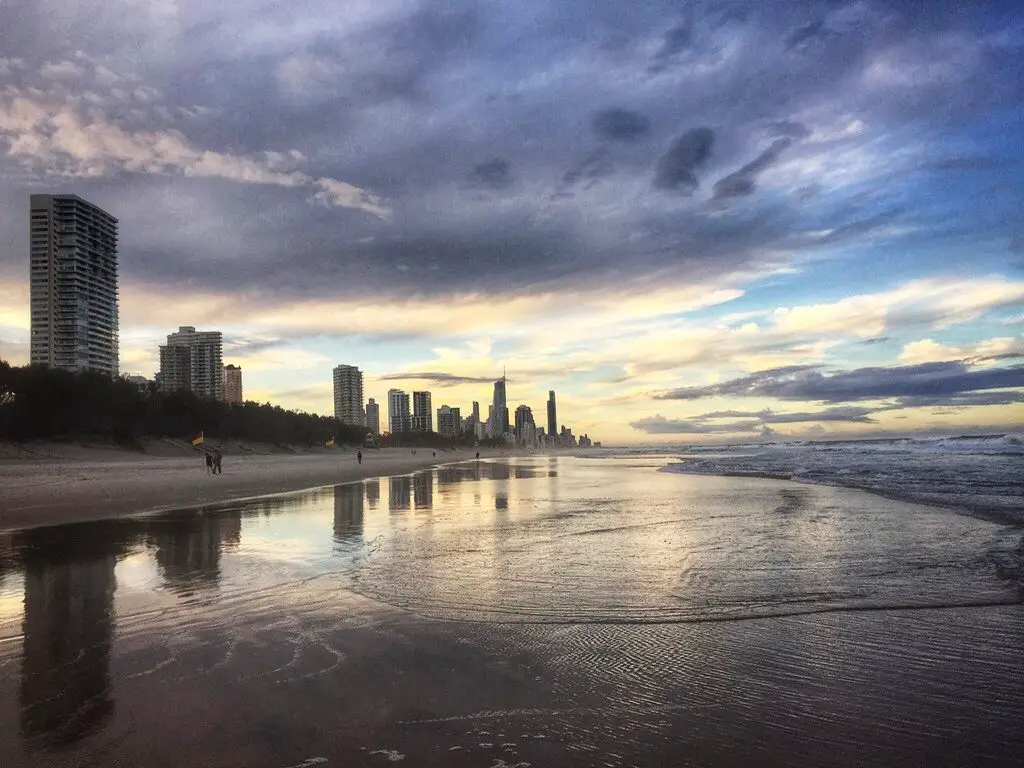 Relax on the beach
Obviously a must when visiting the Gold Coast is to make time to enjoy the beach. The sand is white and the water is so inviting especially on those hot days. When you do go, make sure you always swim between the flags. Apart from Surfers Paradise mentioned above Broadbeach is another crowd pleaser. It tends to be a popular place for families and is more low key than its party loving neighbour. There are also a number of smaller quieter beaches you can visit so don't just limit yourself to the more popular ones.
Go to the rainforest
 Located in the Gold Coast hinterland you will find O'Reilly's. It is a great place to escape to nature. You can do guided bird walks or the famous treetop walk. It really does make for a beautiful day and the scenery is just incredible.
From Brisbane to Gold Coast itinerary
Morning- Make the drive from Brisbane to Lamington National Park. Be warned that the drive can take 2 hours. The park forms part of the Gold Coast hinterland and is a great place to immerse yourself in nature. One of our favourite activities has to be the O'Reilly's Tree Top Walk. You get to explore the rainforest from a very different viewpoint. We also recommend taking time to feed the birds. Bird seed can be purchased between 10am and 4pm from the gift shop and the birds will come to you and sit on your shoulder in order to eat it. You probably want to spend around 2 hours here which will take you up until lunch time.
Afternoon– Head towards Surfers Paradise stopping along the way for some lunch. It is about a 2 hour drive and this should get you there for about 2/2.30pm. Enjoy the beach, and explore Cavill Avenue.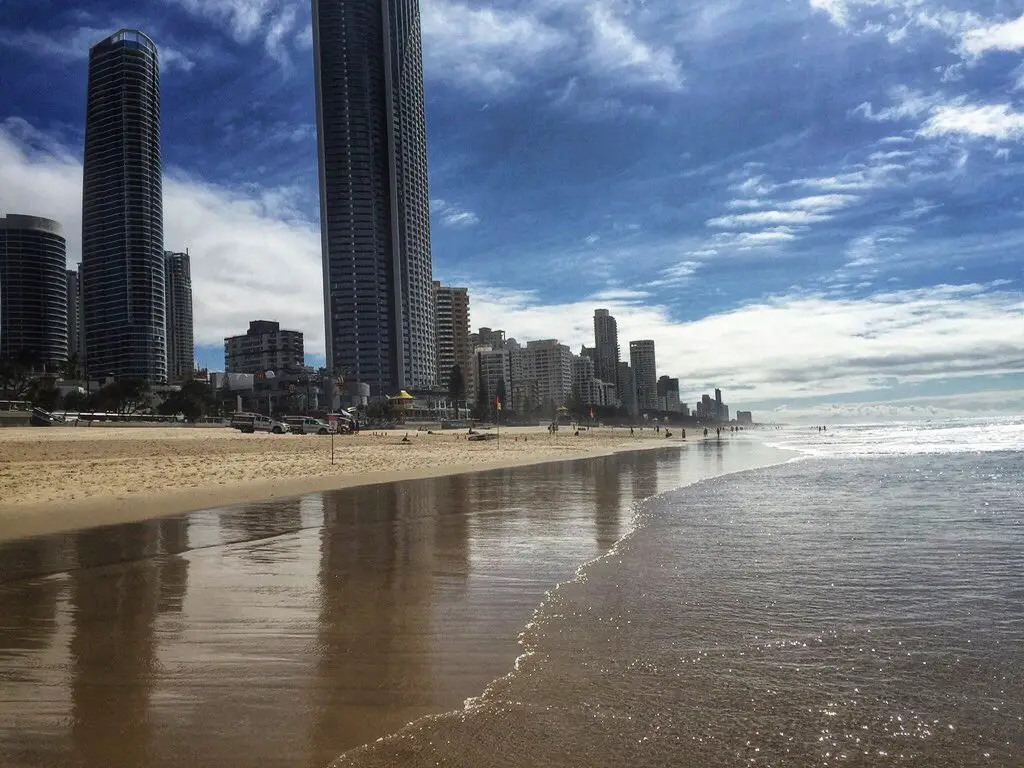 Late Afternoon/ Evening- We highly recommend the observation deck at Q1 just before sunset. It is a great place to sit with a drink and reflect on the day. It also gives you the opportunity to see the Gold Coast landscape go from day to night. Finish the day off with a hearty dinner before making the 1 hour drive back to Brisbane.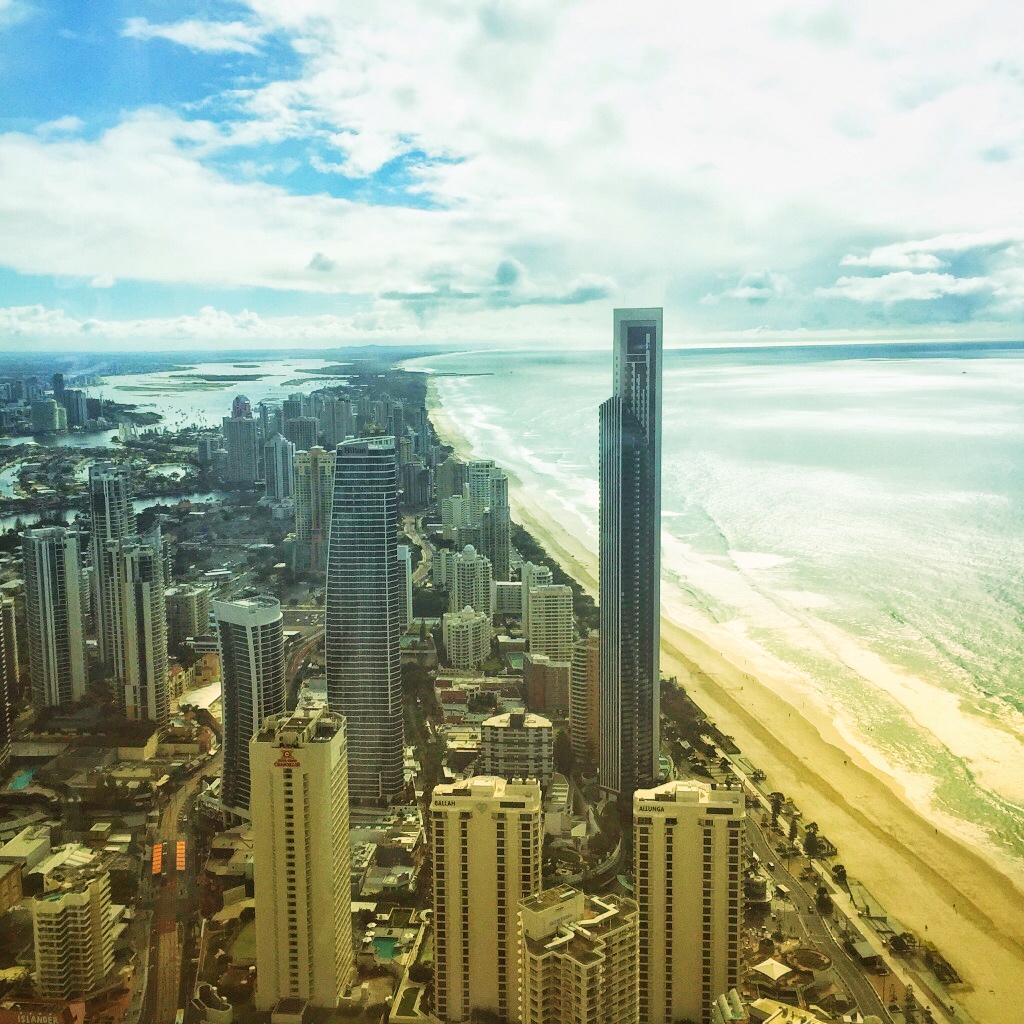 From Brisbane to Gold Coast by train itinerary
Morning– Ideally you will want to leave Brisbane as early as possible, as you are potentially looking at a 2 hour trip ahead of you. This will also ensure you can pack as much into your Gold Coast itinerary as possible. Make your way to one of the central train stations such as Roma Street, and stay on the train all the way to Helensvale. From here you will need to transfer onto the tram and we recommend getting off at Surfers Paradise. You will want to get here for around 9.30am at the latest.
Head towards the Q1 Building at Surfers Paradise. Then make your way up to the observation deck. The lift to the top takes 43 seconds, and you will be treated to 360 degree views of the Gold Coast. There is a cafe and bar here so do get a coffee whilst enjoying those incredible views.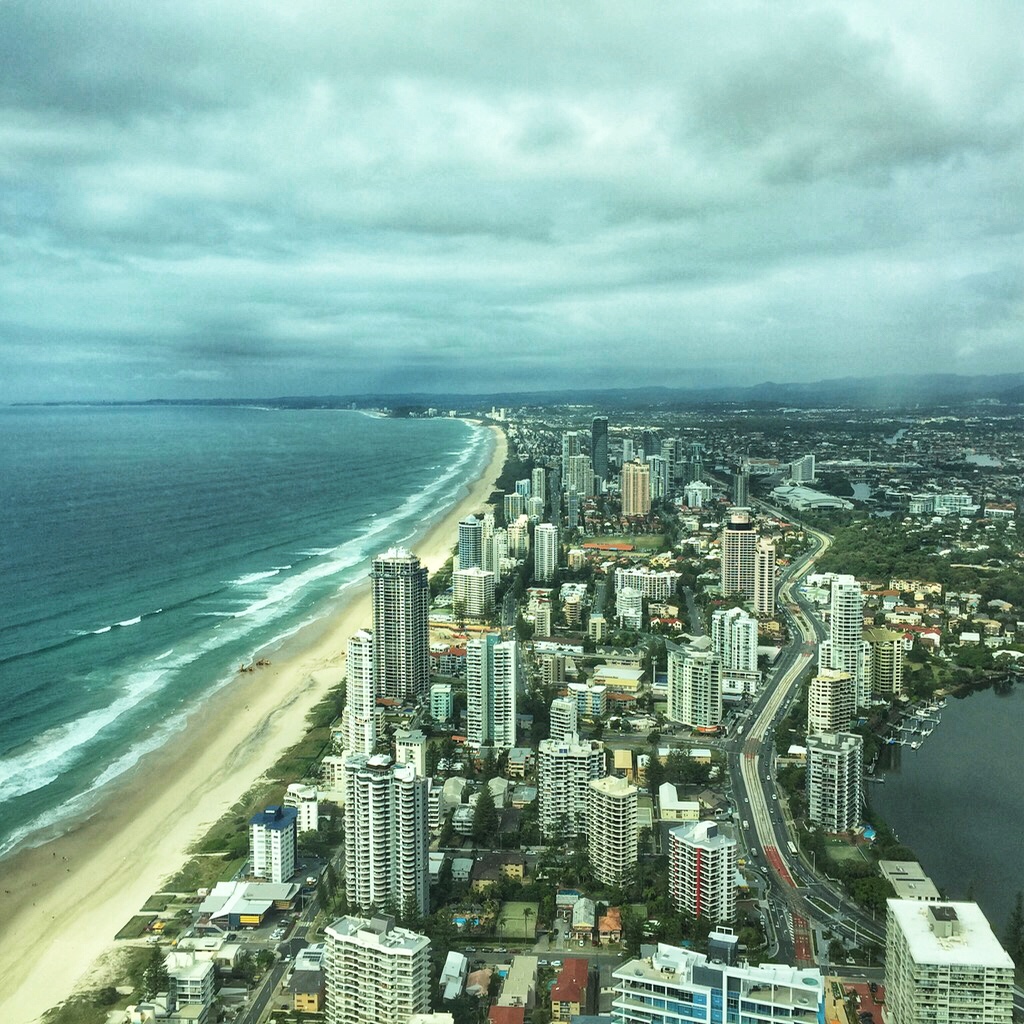 After enjoying the views take some time to explore Cavill Avenue, the main shopping strip at Surfers Paradise, then go for a walk along the beach. We recommend walking along the beach towards Broadbeach. It is a beautiful walk, and you can enjoy the sea air as you dip your toes in the water. It takes about 40 minutes or so to get to Broadbeach, but do take your time and take in the atmosphere. Just a word of warning though, make sure you wear sunscreen as the Australian sun can be quite strong.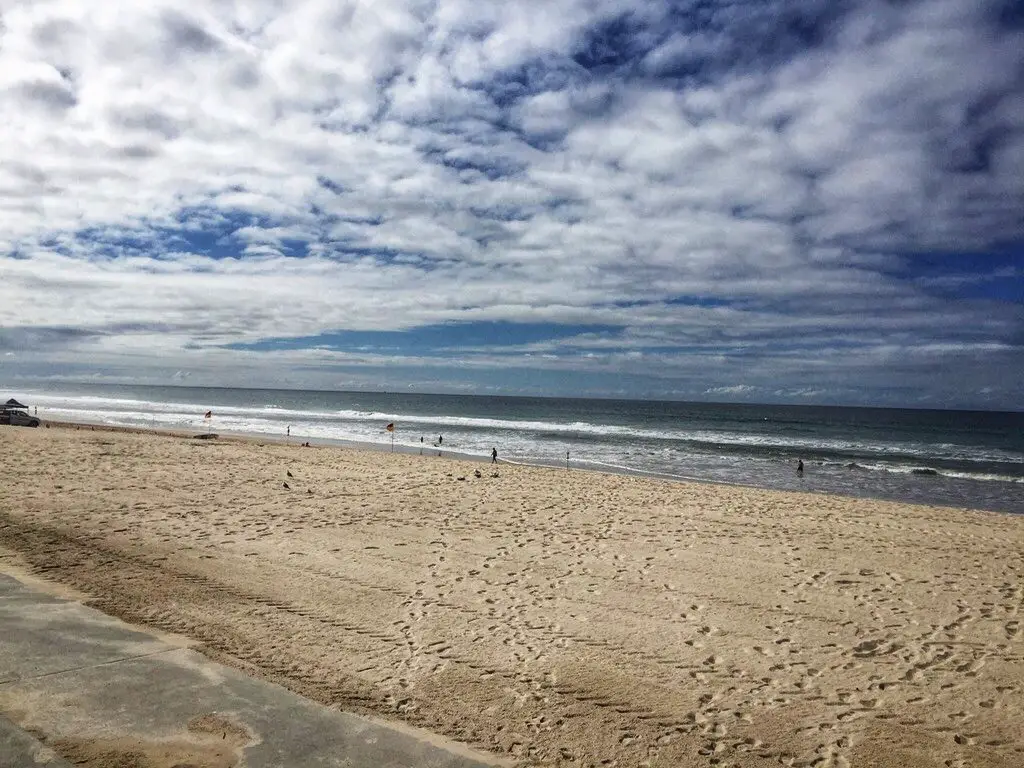 Afternoon- Broadbeach is a great place to soak up the cafe culture, and grab some lunch. After lunch make your way to Currumbin Wildlife Sanctuary. You can get get a bus from Broadbeach South Station, which will take around 30 minutes.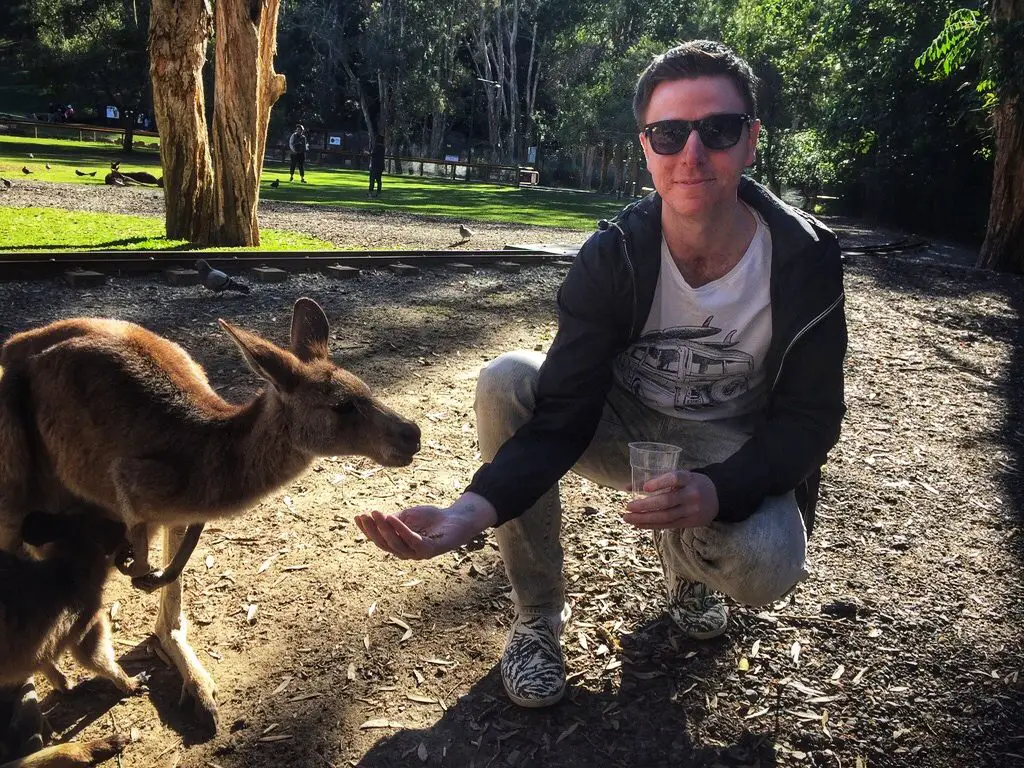 You probably want to spend a good 1-2 hours here, and keep in mind it usually closes at 5pm. Even if you don't want to explore the full park we highly recommend being here at 4pm when everyday like clockwork the lorikeets make their way over to be fed. It really is a fantastic experience and we highly recommend adding it to your Gold Coast itinerary.
Late Afternoon/ Evening- Currumbin closes at 5pm, and at this stage you can either get the bus back to Broadbeach to grab a bite to eat before heading home. Alternatively you can get the bus to Varsity Lakes Station, and from here you can get the train all the way back to Brisbane.
Brisbane to Gold Coast day trip recap
Hopefully this guide will help you plan your day trip from Brisbane to the Gold Coast. There is a lot to see and do at the Gold Coast so if you do have the opportunity to stay the night even better! If you do the Brisbane to Gold Coast drive this gives you a lot more flexibility to adjust your schedule, but do keep in mind public transport is reliable and pretty easy to use too. We hope that like us you fall in love with the Gold Coast and it will have you wanting to explore more of Australia's Sunshine State.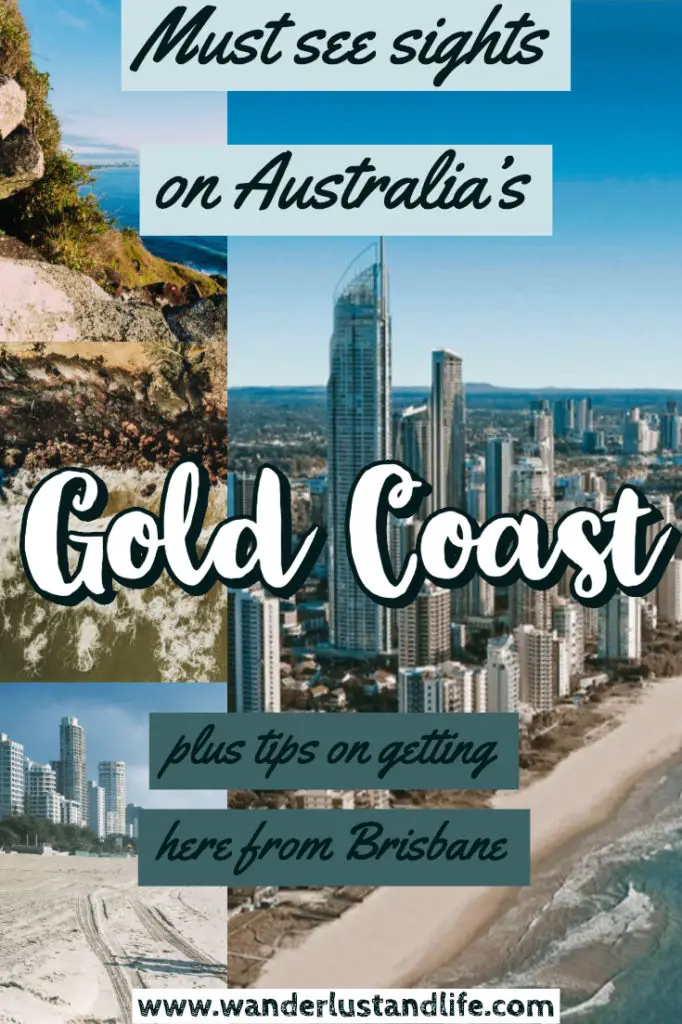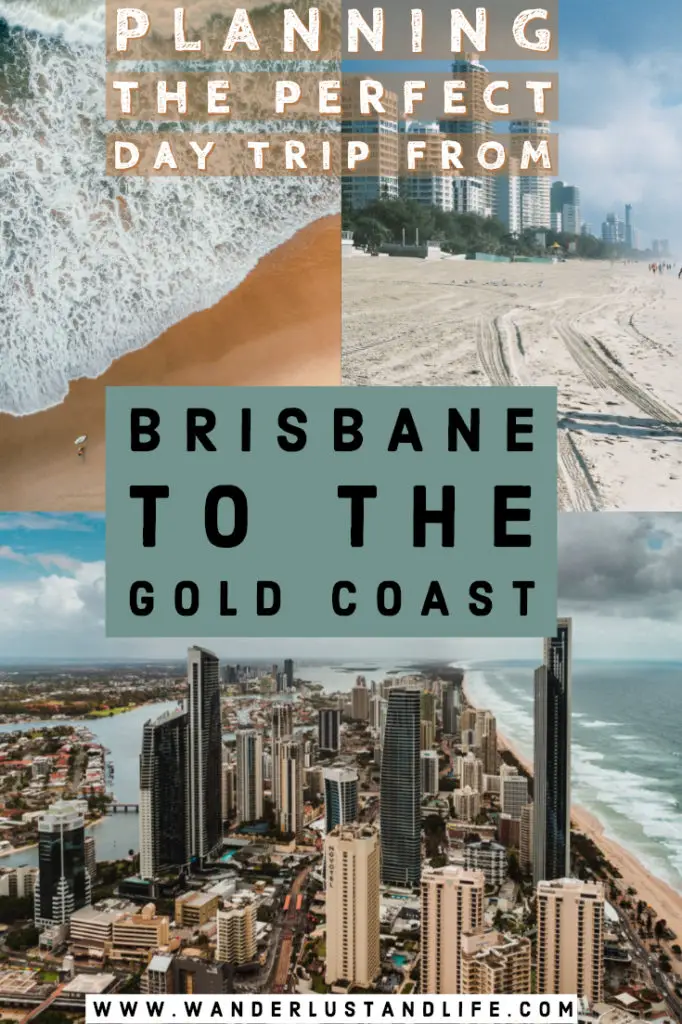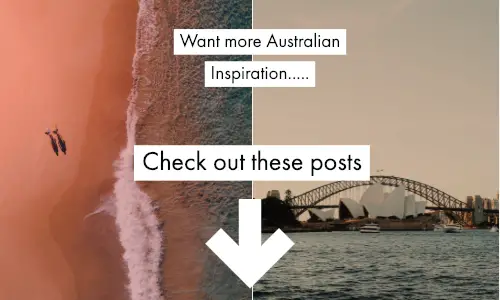 Queensland
1 week self drive Queensland itinerary
10 Fun things to do in Brisbane
Things to do on the Sunshine Coast
New South Wales
Instagrammable places in Sydney