When we were planning our trip to LA we came across a lot of conflicting information. Some people loved visiting Los Angles but others people hated it. And so we were left with the question 'Is LA worth visiting?'. In the end we decided to go and you know what, we are glad we did. But at the same time we also made a lot of mistakes when visiting. In this article we have addressed some common misconceptions about visiting, as well as some tips for visiting Los Angeles for the first time.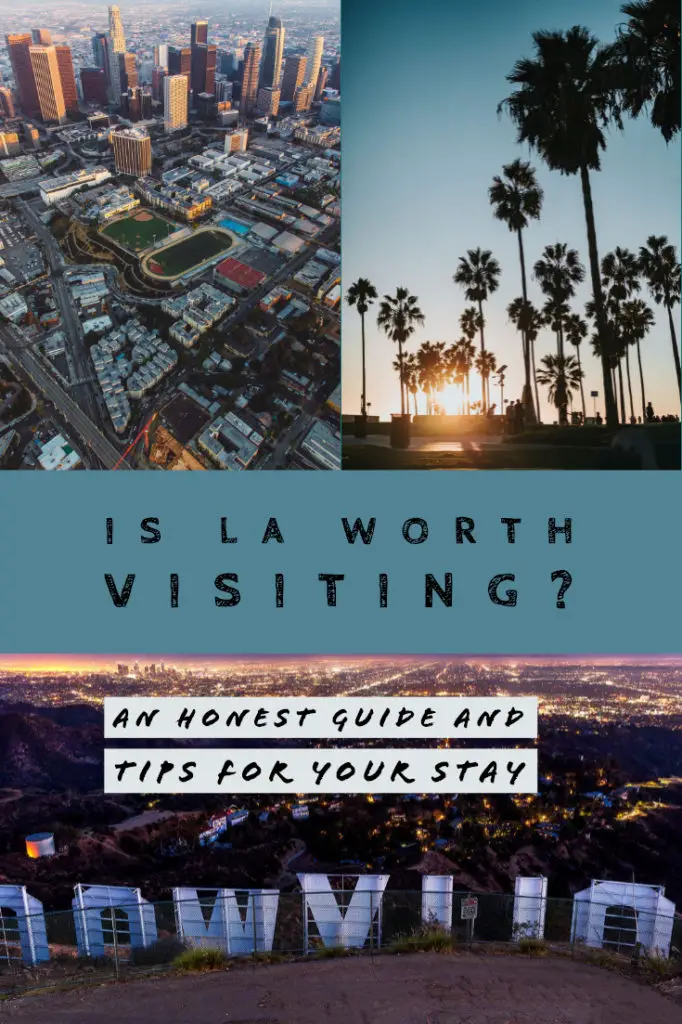 Common misconceptions when visiting Los Angeles for the first time
When visiting Los Angeles for the first time it can be a little daunting. For starters, the city is HUGE and it can be overwhelming figuring how to fit everything in, or where to stay etc. On top of that we had heard so much conflicting information that we kept asking ourselves is LA worth visiting? Here are some of the misconceptions about LA and what we learnt when we visited.
There is no public transport
One thing I had heard was that there was no public transport in LA. Everyone drives and if you even think about getting on a bus you will be robbed. I mean is LA worth visiting if you are terrified of getting on a bus and worried about being stuck in traffic all day long?
The public transport thing is definitely a misconception. Ok so it has nothing on New York in terms of transport, but it still has a working transport system. You can either get the bus or the underground metro, and the good thing is that it is super cheap. It does take a while to get places I have to admit and you will often need to change from metro to bus to get to a lot of the main tourist attractions. But public transport is available.
In terms of safety, I would be alert but there are so many other people travelling with you that it is quite safe. The first time I stepped on the metro I was apprehensive to say the least. But it was fine. And due to the huge traffic problem in LA anyway it turned out to be a lot quicker travelling by metro at peak hour. It is a good way to avoid all the stopping and starting, and honking, and shouting. So that is a plus.
Downtown LA is not worth visiting
Wrong again. If you look at our previous post about our 2 days in Los Angeles you will know that we didn't really have the best first impressions of downtown LA. The thing is though we didn't actually have all that much time to explore it either. If you do have the time check it out, because there is a lot to do.
For starters, there are some incredible buildings. Even our hotel, the Millennium Biltmore was so grand when you walked in the doors. Union Station and City Hall are also worth a visit if you can.  There are also some awesome museums like the Broad, a free, contemporary art museum.
There are some areas in downtown LA that made us feel a bit nervous and there appears to be a lot of homelessness. We were fine, but even if we went back I would feel a bit uncomfortable. Our advice would be to be conscious of where you are going and have a plan. It also isn't ideal wandering around downtown LA at night so get a taxi instead of walking. 
We ended up staying in Downtown LA which in hindsight was a bit of a mistake. One of our big tips for visiting LA is to stay somewhere else, like Venice or Hollywood. There is way more of a nightlife and it is a lot more enjoyable.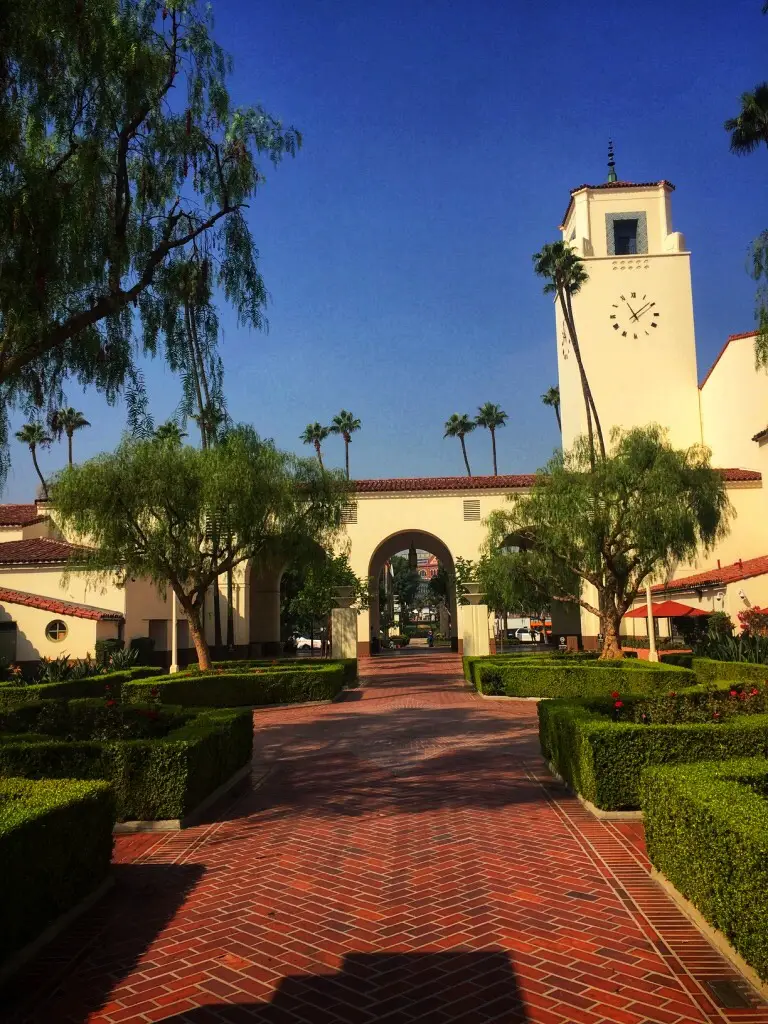 Celebrities are everywhere
So before we visited I had this idea that we would run into at least one celebrity because it is LA right? Wrong. Despite popular belief the Kardashians are not wandering around ready to rub shoulders with their adoring fans, and movie stars are not standing in their front yards watering their roses ready to wave as another tour bus drives past. Most celebrities live in gated communities where the general public cannot access, so you definitely will not see them as you drive through the streets of Beverly Hills. Even Rodeo Drive is out, as most tend to shop elsewhere or like we do, do it online. One of the reasons I questioned if LA was worth visiting was because of the celebrity thing. I thought it was going to be fake and pretentious and not somewhere I could really relate to. Turns out I was wrong. There are fake bits but LA is so much more. 
LA is expensive
Don't get me wrong it can be, especially if you are hanging out in the likes of Beverly Hills. But getting around the city is super cheap if you are willing to catch public transport. And if you avoid the tourist traps you can find some decent food and drink for a reasonable price. But if you want to splash the cash the option is there for you too.
It is not worth spending a long time here
This was a mistake that we made. LA is huge and so spread out, so if you really want to explore you need a good few days. Heading out to Venice or Santa Monica needs at least a day, and then you will want to see Hollywood and the Griffith Observatory. There are also a lot of great hiking trails and let's not forget the theme parks. Seriously you need at least 5 days to even scratch the surface. Is LA worth visiting? Yes! Just make sure you have enough time to enjoy it!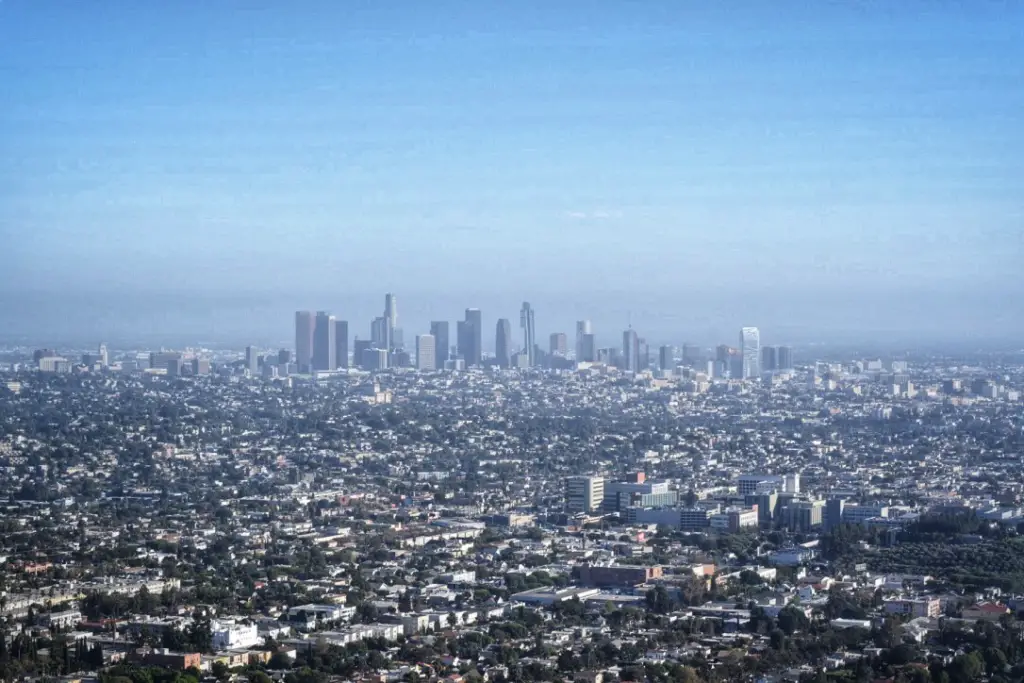 It has no culture
Wrong again. I know there are parts of LA that can seem really pretentious and all about the shopping or splashing the cash, but head to the Griffith Observatory, Venice Beach, or even downtown LA and you will see that there is actually a lot of culture there. I mean don't get me wrong it may not be able to match Paris or London in terms of culture, but there is a lot of history ready for you to soak in. There are some world class museums in the city and even better is that you can often visit for free depending on which day of the week it is. 
It is superficial
This was my biggest worry about LA. I though it was going to be superficial and if you don't fit the tanned, pretty, mould there is no room for you. I didn't feel like that when we visited but that was probably because it was only 2 days. I can't imagine what the pressure would be like if you lived here.
It can be quite superficial from our observations. I mean you only have to walk along Rodeo Drive, or drive through Beverly Hills to see that a lot of people really like to splash the cash. And don't even get me started on those fad diets and restaurants. But go a little deeper and you will see it is a city, with a fascinating history, and a real story to tell.
I think the thing that struck us the most was the real gap between rich and poor. I mean in downtown LA (and other parts) you have people living on the streets, but then in the likes of Hollywood you have people living in homes that could fit hundreds of people in them, when in reality it is probably just a couple and their cat living there. 
It's seedy and dirty
Another one of those things that made me question 'is LA worth visiting' was the thought that it was all seedy and dirty. I will admit there are places that are very much so. I mean I still feel slightly traumatised from that time I tried to use a public toilet at Venice Beach. I think the real key to LA is finding the hidden beauty. Don't forget it is located along the California coast, with golden sand and near perfect weather. Visit the tourist spots but do your research and venture out to where the locals go and you will find that it really is beautiful- especially when it comes to beaches. 
Tips for visiting LA
So hopefully I have cleared up some questions and your answer to the question 'is LA worth visiting?' is a resounding yes! 
Here are some of my tips for visiting LA, particularly if it is your first time.
If you decide to drive in LA get a SatNav. The roads are crazy busy and having to get used to driving on the other side of the road can be really stressful in peak hour traffic. We rented our car from the main train station in downtown which meant as soon as we left we were thrown into the chaos of LA. If you can, rent it somewhere a little quieter.
If you really want to see LA and understanding why it is worth visiting, renting a car is a really good idea. 
Don't do one of those celebrity houses tours. Honestly it was an afternoon looking at massive houses that some celebrity somewhere used to live in at one time or another. Save your money. 
Don't forget to tip at restaurants and factor tax into the price of everything. It really makes you appreciate not having to constantly do maths in your head back in the UK.
Really think when booking a hotel. We decided to stay in downtown LA because it was cheaper but then there was not a lot going on in terms of restaurants and nightlife. In hindsight we should have stayed in either Hollywood, or even Venice. Think about what you want to see. If nightlife is important go to Hollywood. If you want to be at the beach and experience a more chilled vibe go to Venice or Santa Monica.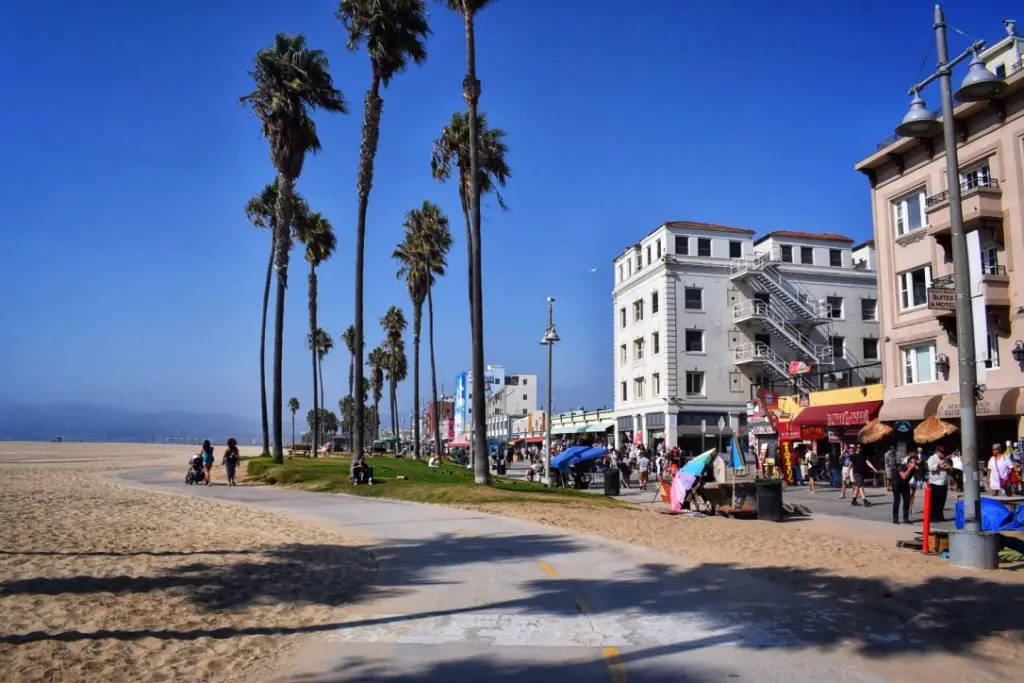 So is LA worth visiting?
We actually really think so. Hopefully now when you ask yourself the question is LA worth visiting you can say ABSOLUTELY. Before you go though, have a plan of what you want to do because it is a big city. For us we are more into culture and definitely not the whole celebrity thing. In hindsight we should have spent more time in Venice and places like that and less time in Hollywood and Beverly Hills. The good news is, there is something in LA for everyone. Hopefully our tips for visiting LA will help you on your own trip! Enjoy.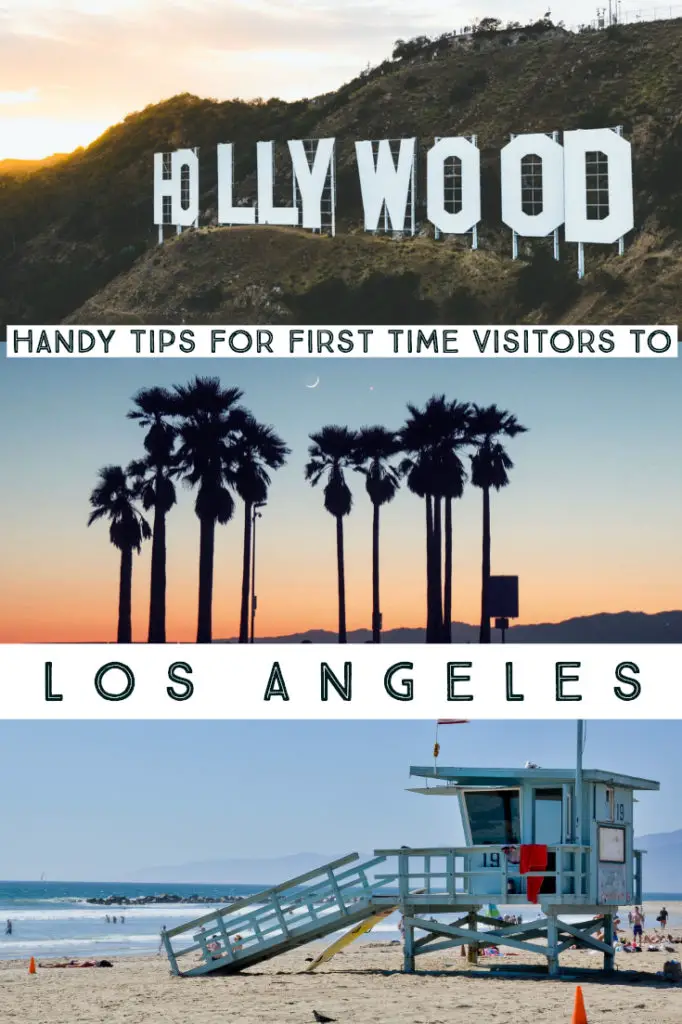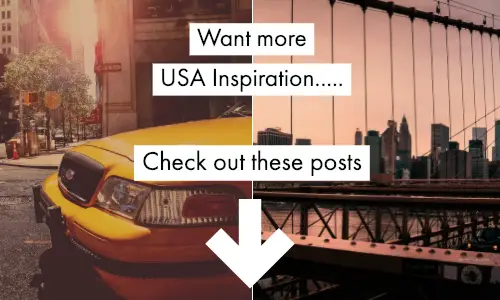 USA
2 week East Coast USA itinerary
Instagrammable places in Las Vegas
2 week USA West Coast itinerary
2 day Chicago itinerary Is LA worth visiting?
Instagrammable places in San Francisco