If you are looking for the perfect place to go to enjoy a little romance then you should definitely consider Big Bear Lake. Located in San Bernardino County, California, it is the perfect place to go and escape the hustle and bustle of every day life.
About Big Bear Lake
So Big Bear Lake is a mountain resort located in the San Bernardino Mountains. It is a popular destination for a lot of Californians, and due to its close proximity to LA a lot of people from the city tend to visit when they are looking for a break from the hustle and bustle. It is one of those places that is perfect all year round, as in the summer months it is great for hiking and fishing and in the winter you can go skiing.
Getting There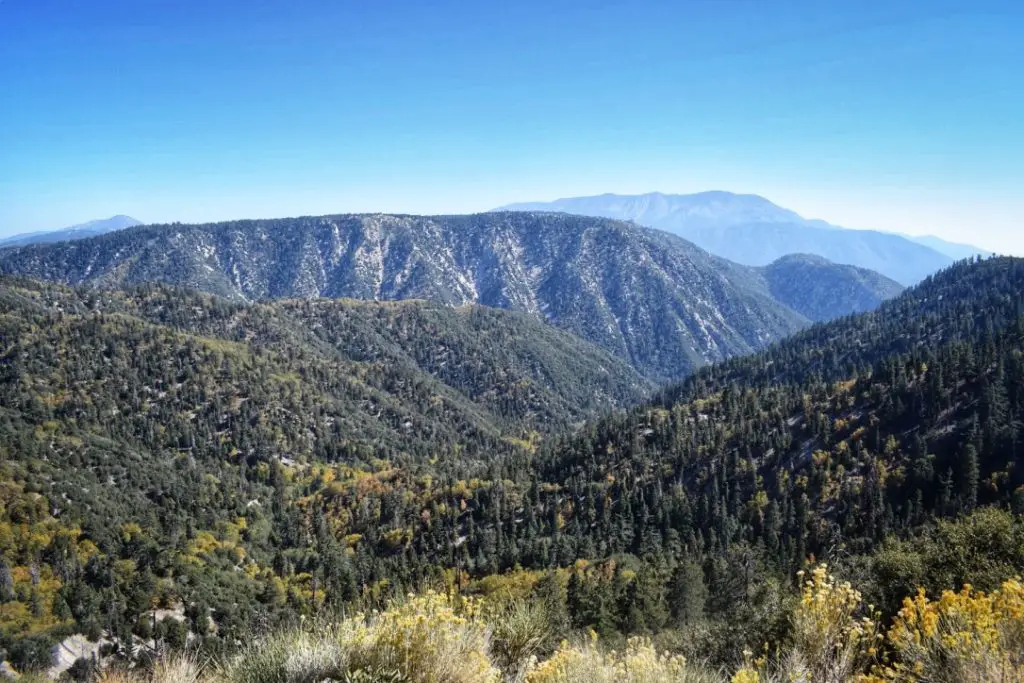 We drove to Big Bear Lake from LA. We basically followed the signs to San Bernardino and then carried on to Big Bear Lake. The total drive time was just over 2 hours for us as we got caught in some pretty heavy traffic leaving LA. Once we left LA though it was so scenic and we did have to stop every so often just to take some pictures.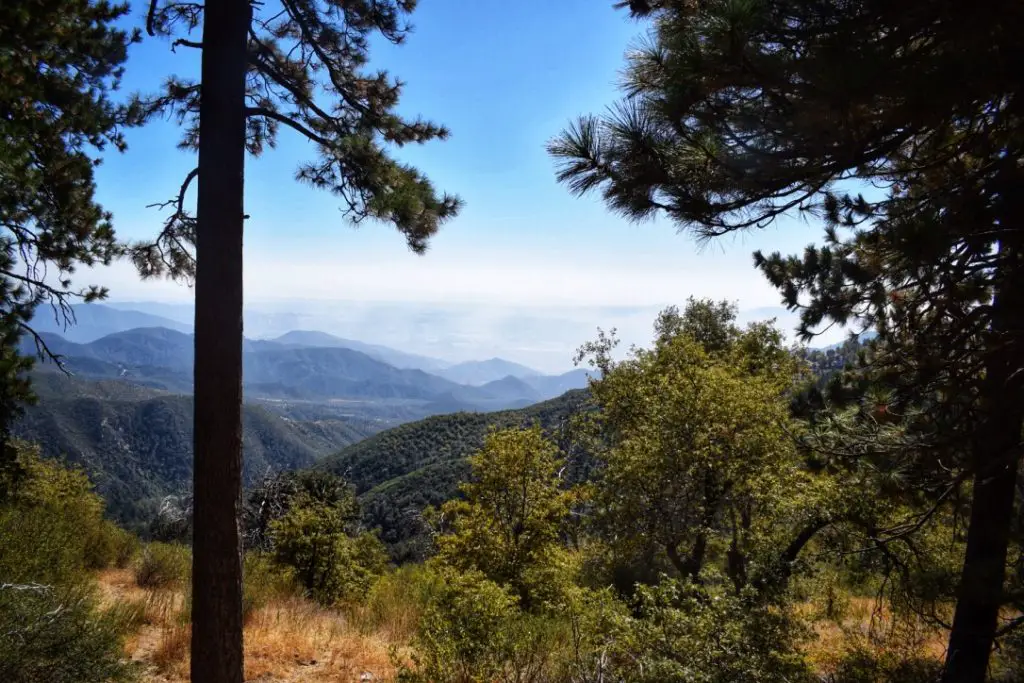 Where to stay
There are quite a few accommodation options from self catered to standard hotel type rooms. We stayed at the Marina Resort, where we had a room with a lake view. Needless to say there is nothing quite like waking up in the morning and looking out at nature. The room was so cosy and a wonderful place to base yourself on your weekend for two.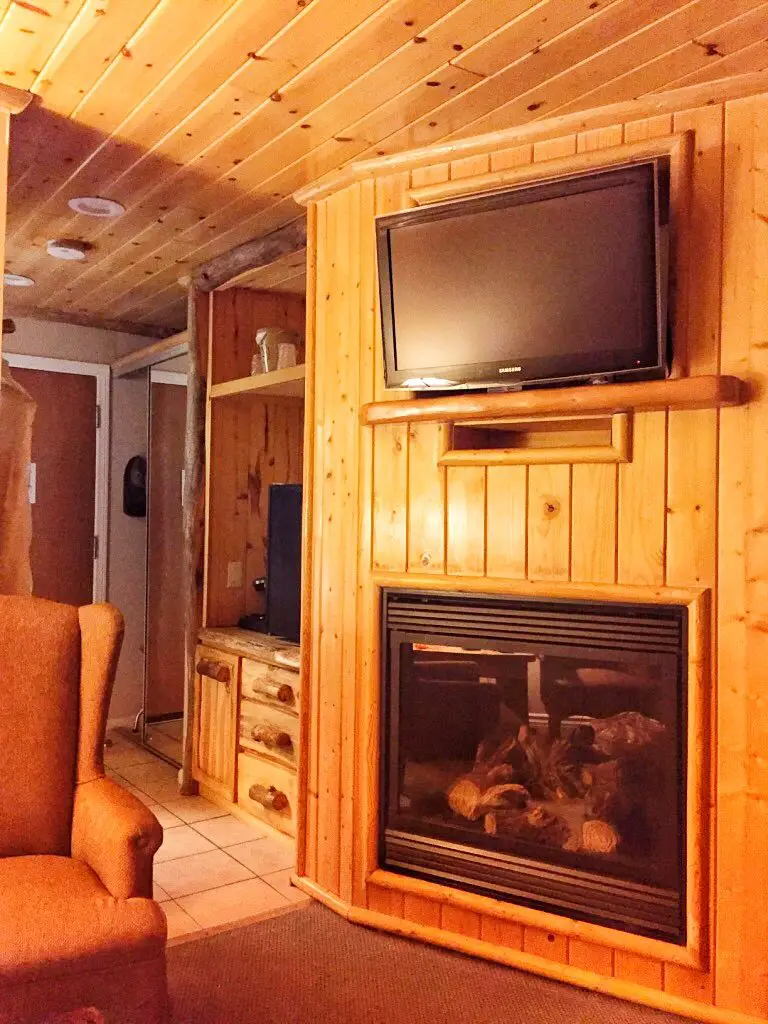 Where to eat
There are a lot of places to eat and drink along the main street. What we didn't realise though was that it does get super busy in restaurants particularly in the evening. When we arrived we ate at Peppercorn Grille and the food was just incredible. They also serve some pretty tasty cocktails as well, which I might add were well deserved after negotiating all that LA traffic!
[easy-image-collage id=3053]
In the evening we tried to get into a pizza place for dinner but the wait was 45 minutes so we headed off to Nottinghams Tavern instead. They served your standard tavern food, which was really nice and the prices weren't too bad either.
For breakfast before we left Big Bear Lake we stumbled upon The Copper Q. They have some of the nicest cakes and pastries, and I ordered a bacon and avocado bagel for breakfast and basically got to watch it being made in front of me. You can't beat that type of freshness. It is one of those places that is part cafe, part shop, part community centre as they also ran cooking classes on certain nights.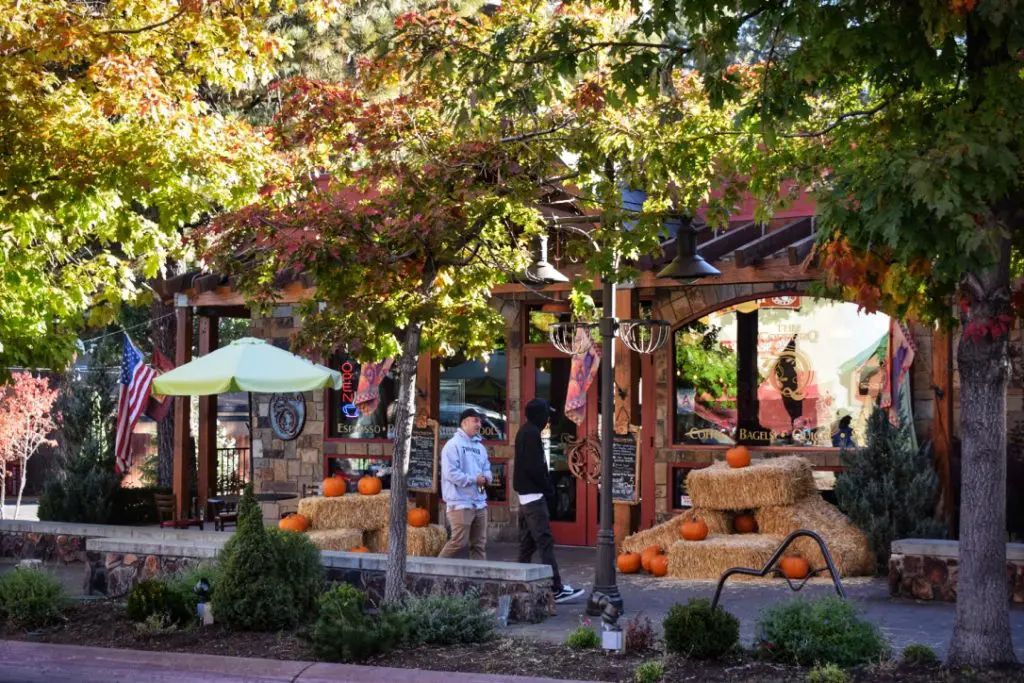 What to do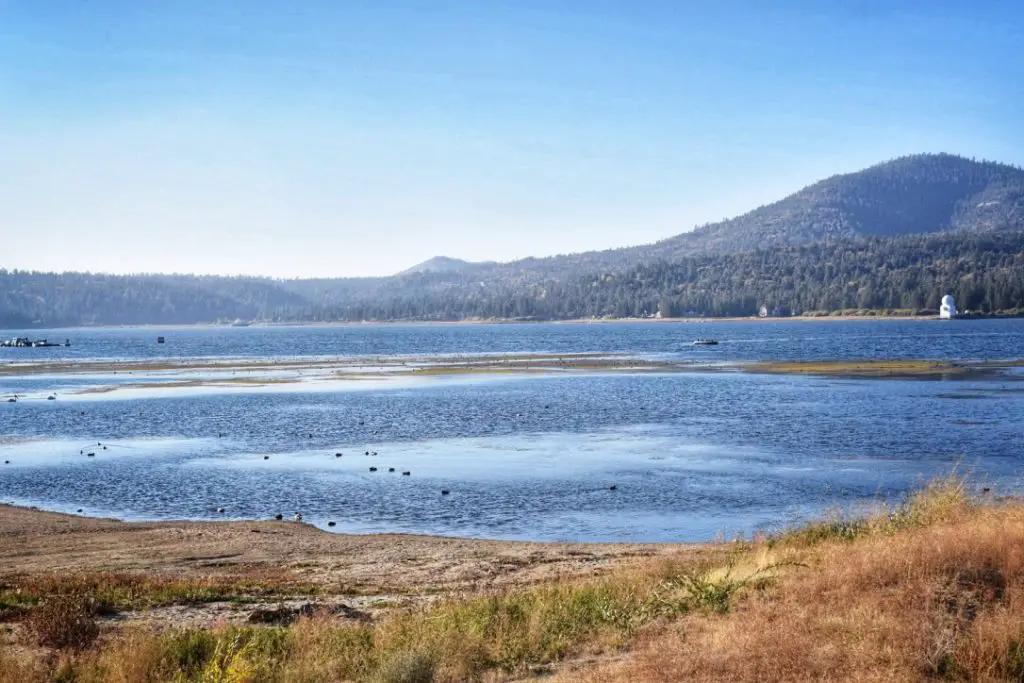 Our time in Big Bear Lake was short. We arrived around lunch time on Friday and left on Saturday morning. It would have been nice to spend a bit longer there, especially because it was so relaxing. We ended up spending the afternoon walking along the lake and sitting down every so often to take in the fresh air and the views.
We also spent a bit of time exploring the main street, and walking in to all the quirky stores. Our accommodation had a balcony and we ended up buying a bottle of wine and some plastic cups and sitting on the balcony in the evening looking up at the stars. It was so relaxing and just what we wanted.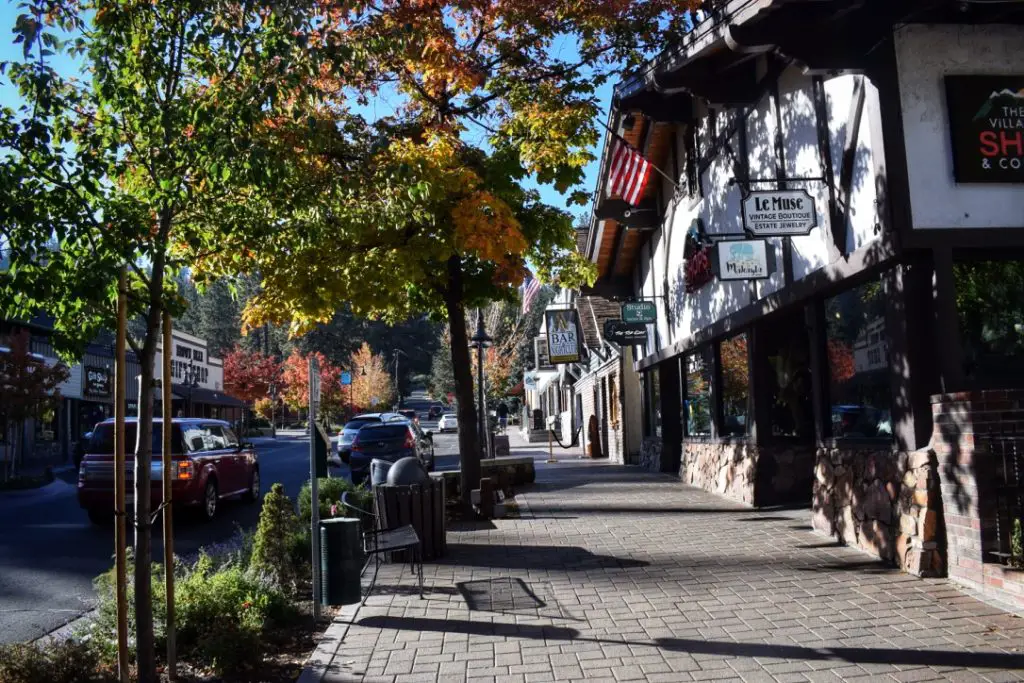 Apart from this, there is actually a lot to do in the area. It all depends on what time of year you visit. In the winter people flock to go skiing or snowboarding, and in the summer there are a lot of water based activities. You can even rent your own boat and just relax on the lake.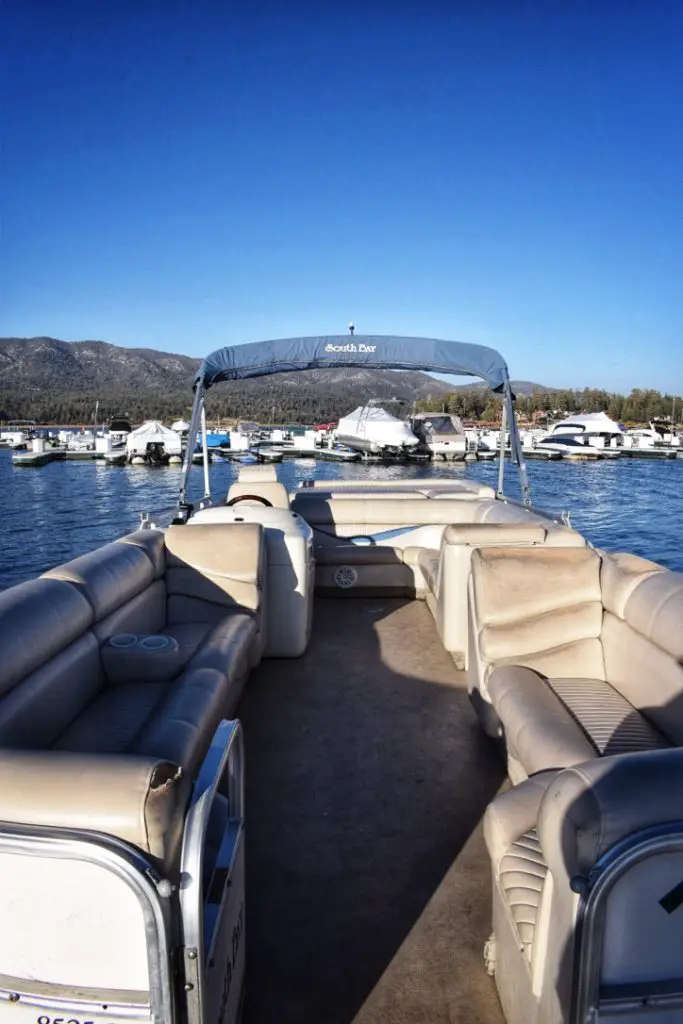 If you are looking for some wholesome fun you can play crazy gold or head over to the local bowling alley. The real point of visiting though is to get away from it all and enjoy nature, so it is a great place to take a walk and forget about the chaos left behind in the city.