Los Angeles is one of those places. You either love it or you hate it. In fact when we started researching places to go or where to stay for our upcoming trip to the city we came across so much contrasting information. And so we figured we just had to see it for ourselves and make up our own minds. We only had a couple of days to make the most of the city. So this is our 2 day LA itinerary including the best things to see and do, and an honest review of our time here.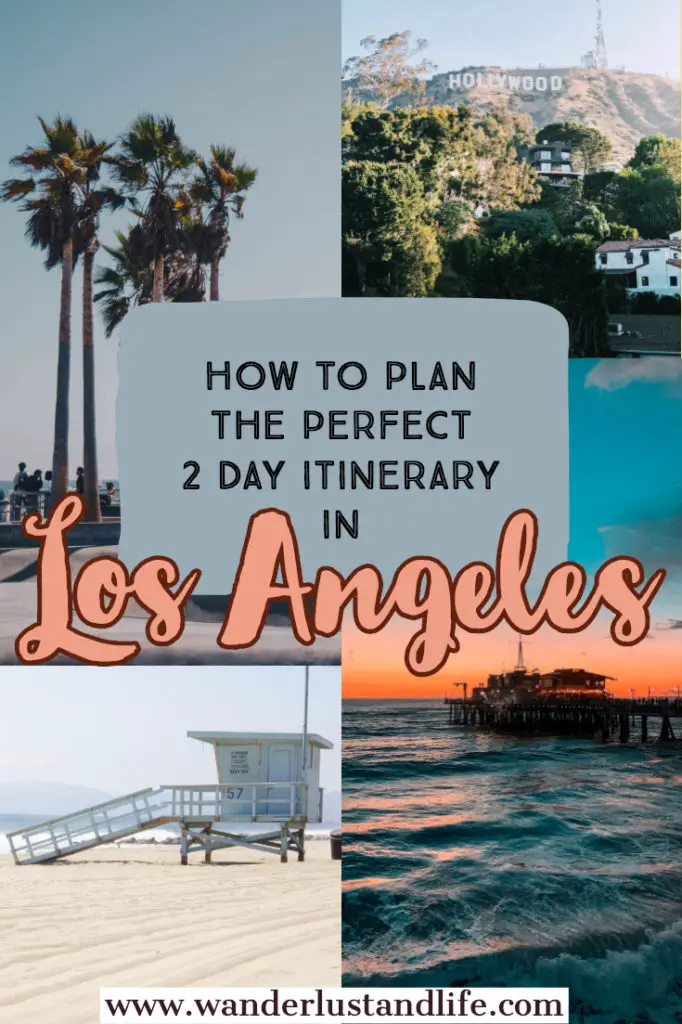 Basic Information
Country: USA
Languages Spoken: English
Currency: US Dollar $ (USD)
Famous for: Movie stars, great beaches
Visit if you like: celebrity culture, hiking, walks on the beach, nice weather
How long do you need in LA
We only dedicated two days to visiting LA. Like I said we had heard mixed reviews, but still felt like we should visit because we were doing a multi city US trip. It is also one of the most talked about cities, particularly when it comes to Hollywood, so we really wanted to see what it was all about.
If you are wondering how long you need in LA, we will say that 2 days was no where near enough, and we hadn't even begun to scratch the surface. If we could do it all again we would try to schedule at least 5 days to get to grips with the city. It is a lot bigger than you might think and it does take time to get from one part of the city to another. Not just because of traffic but because this place is huge!
Best time to plan a 2 day Los Angeles itinerary
 If you are visiting LA to explore the city and see the sights, we recommend visiting around November. There are far less tourists around than in the summer months and the weather is still pretty mild. Of course, if you are wanting to hit the beach and live the LA life, then you probably want to visit in the summer (August- September). Keep in mind though that summer is peak season so expect long lines at tourist attractions and more expensive accommodation.
How much money do you need for 2 days in LA?
 LA can be expensive although this depends on what you are planning to do. We averaged at about $200 between us per day not including accommodation costs. Food isn't massively expensive here, although we did eat at a slightly more upmarket place one evening. We also paid quite a bit for tours which in hindsight we wouldn't do again.
Where to stay in LA
We chose to stay in Downtown LA despite reading a lot of articles advising against it. We found a good deal on hotels.com at a really nice hotel, the Millennium Biltmore.  The hotel is grand and opulent, and almost a direct contrast to the streets that surround it. We checked in and ended up finding a really cool diner, to grab some lunch.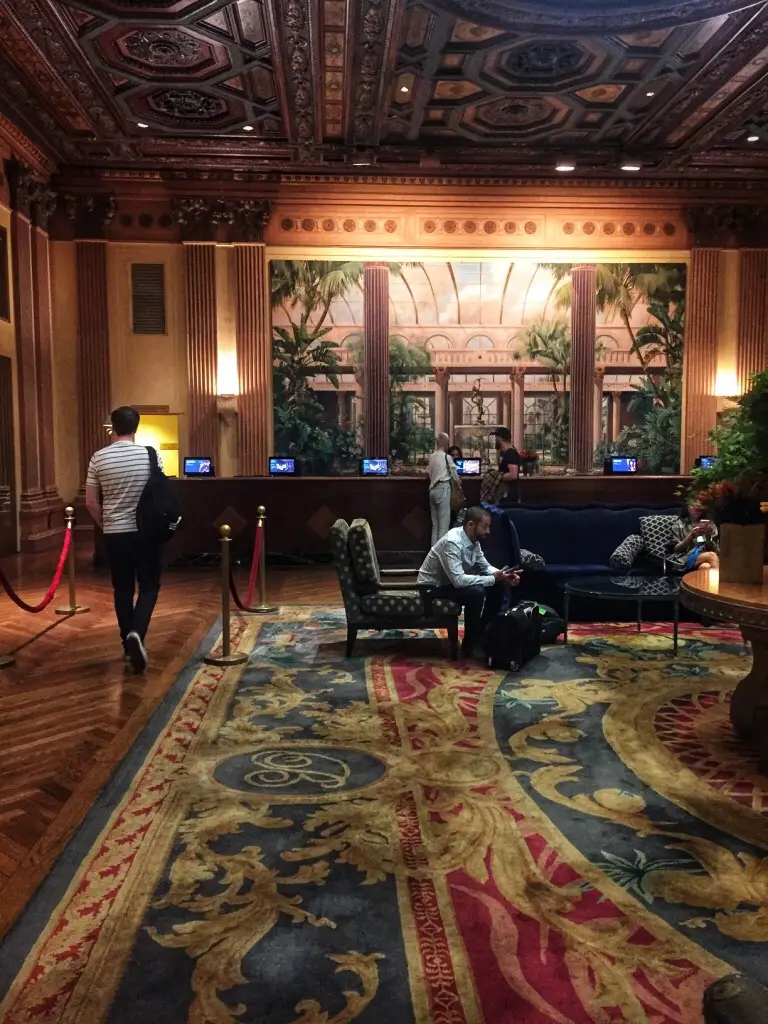 I'm not going to lie, I felt nervous walking around downtown LA. Homelessness is a serious problem in the city, especially in the downtown area, which can be intimidating when you could tell a lot of them were drinking or taking drugs. Some of the streets also smelt a lot like urine and were not great.
We visited a 7/11 near the hotel and a lot of the smaller items like bags of sweets were practically bolted to the shelf and you had to ask a staff member to take them off for you. Eventually we got used to it and as long as you had your wits about you, you were fine. But those first impressions were not great. If we had the choice again we would stay in Hollywood. There is so much more to do there, with more bars and restaurants and a less grimy feel.
The hotel itself was fantastic though. Staff were super attentive and were there to help answer any questions we had. The rooms were also really spacious and clean.
Getting Around
There are a lot of public transport options in the city, and it is actually really cheap as well. You just have to keep in mind that LA is huge and it will take a while getting from place to place. I had this idea in my head that no one uses public transport in LA, so was surprised to see that it was really busy. There was a Metro Station just a short walk from our hotel. I didn't love it because there were a lot of shady looking dealings going on around and it smelt of pee. Still once we went down the escalators it was fine and hassle free. Buying a ticket was easy, and the metro was simple to negotiate. Sometimes the metro is the best option for getting around, especially because traffic in LA can be an absolute nightmare.
A 2 day LA Itinerary
With only two days in LA it was a race to fit everything in. We had to cut a lot of things out, but managed to see a few highlights. Here they are:
Griffith Observatory
This was the first thing we did, because we had heard so many good things about it. It is relatively easy to get to as well using public transport. We caught the metro and then had to change onto the DASH, a small bus that took us straight to the observatory.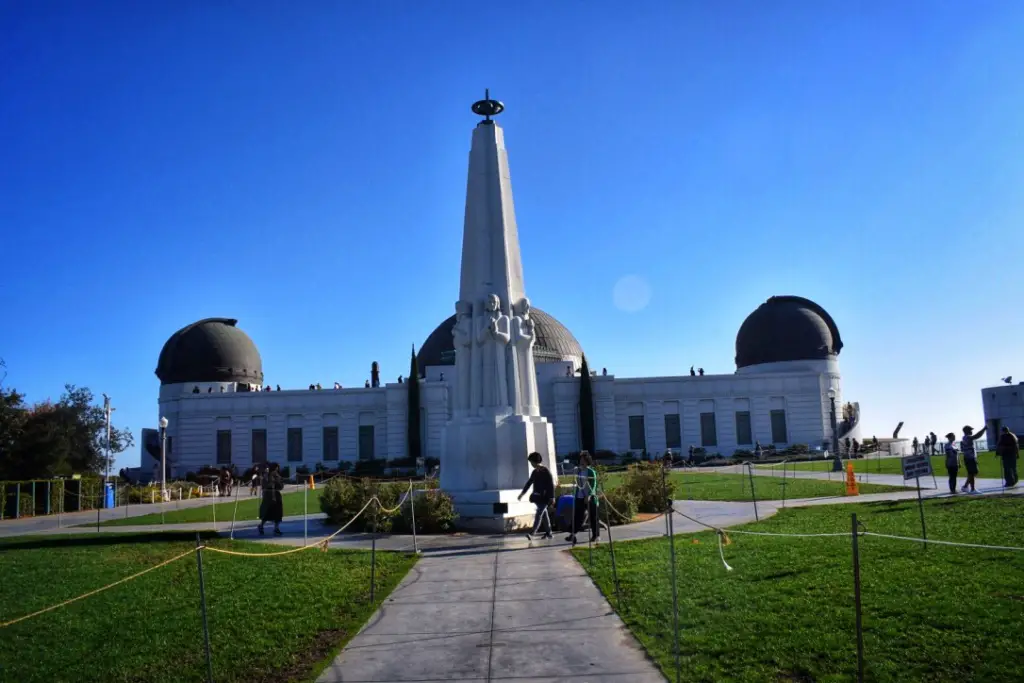 You probably need at least an hour to just take it all in. We loved the view of LA from the top of the observatory. It really gives you an insight into just how big LA is.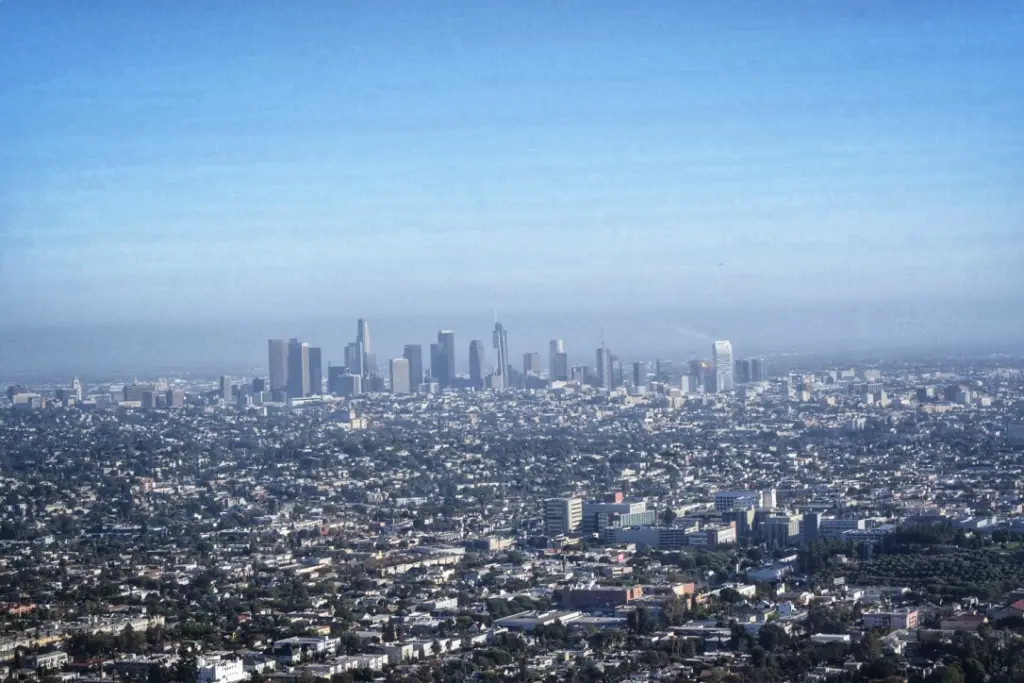 It is also one of the best places to see the Hollywood sign. Mind you I should add that even from here the Hollywood sign is pretty small so unless you want to go hiking then this is your best bet. Although there are some strict rules about how close you can get.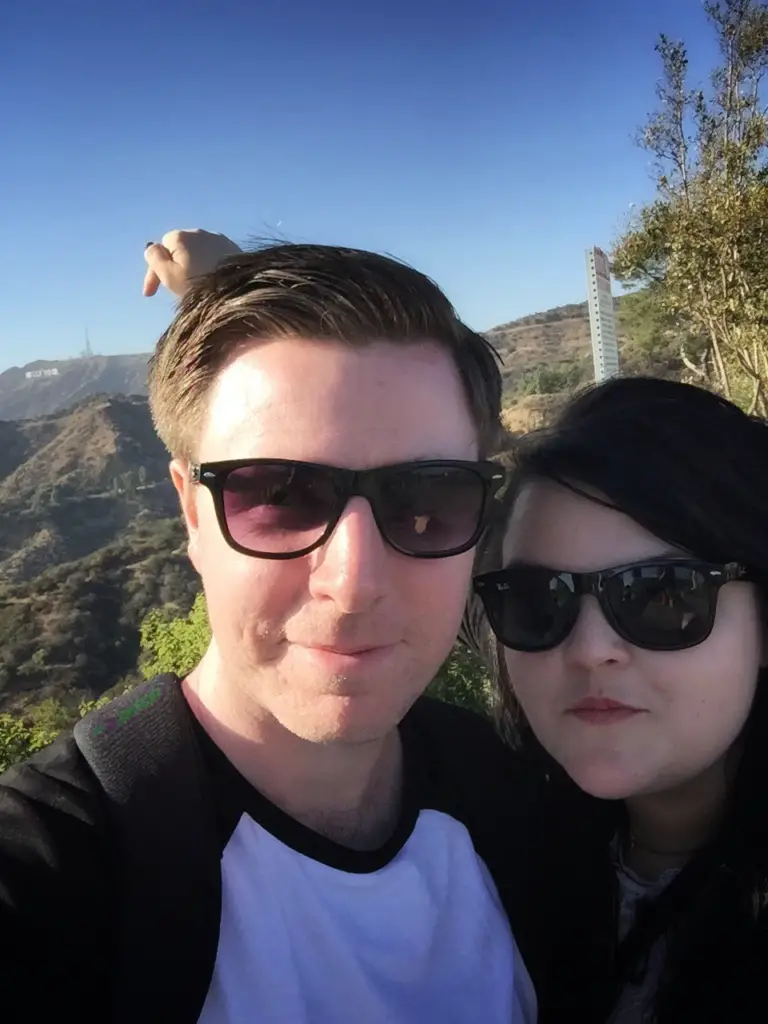 Hollywood
After gazing at the sign we decided on a trip to Hollywood. We got back on the DASH and the metro and got off at the Hollywood Walk of Fame. Most of the action is centred around Hollywood Blvd. Here you will find the Walk of Fame, Madame Tussauds, and the TLC Chinese Theatre just to name a few.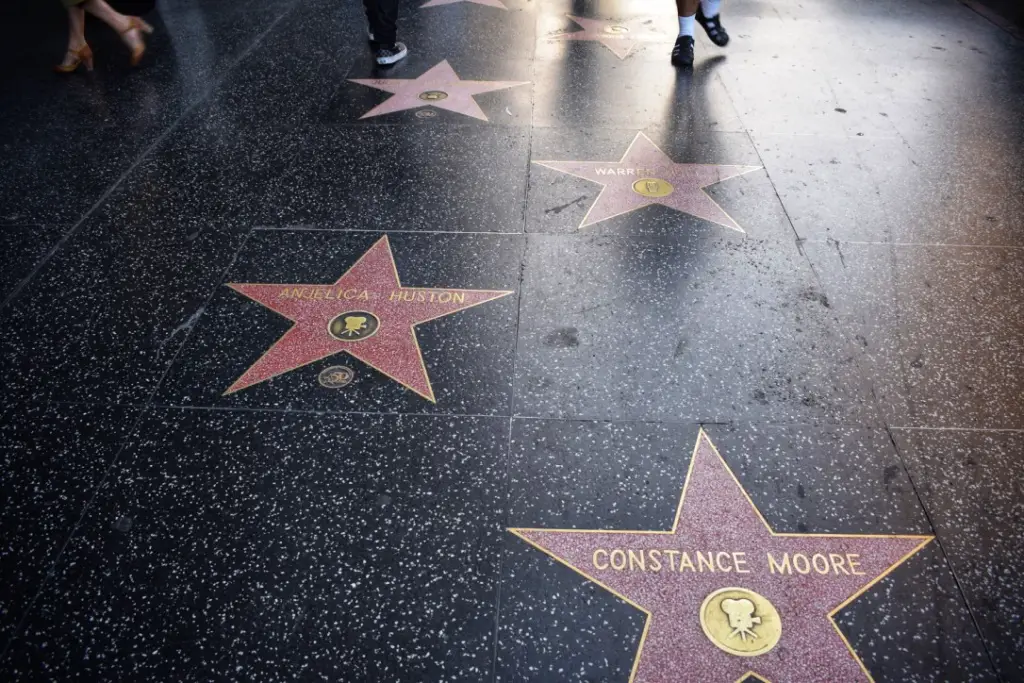 The Chinese Theatre was one of our favourite bits, because it is where all the hand and shoe prints are for some of your favourite celebrities.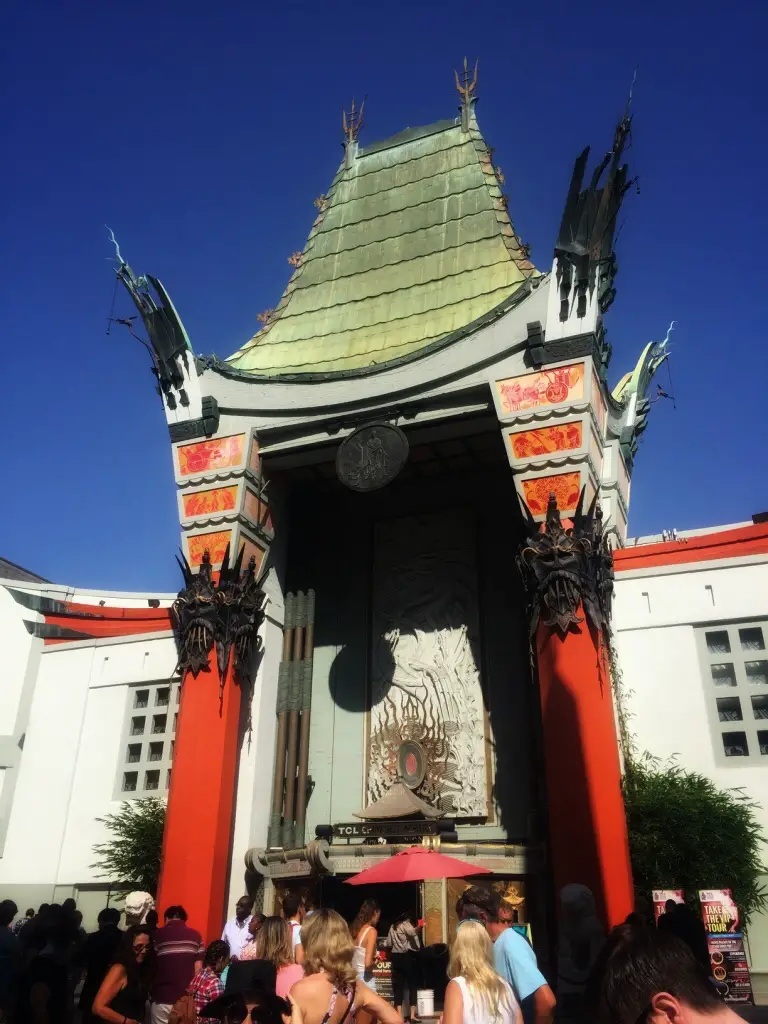 If you are looking for a bite to eat, head to Mel's Diner. I know it is incredibly touristy but it is exactly what I imagined an American Diner to be like, complete with grilled cheese sandwiches and apple pie.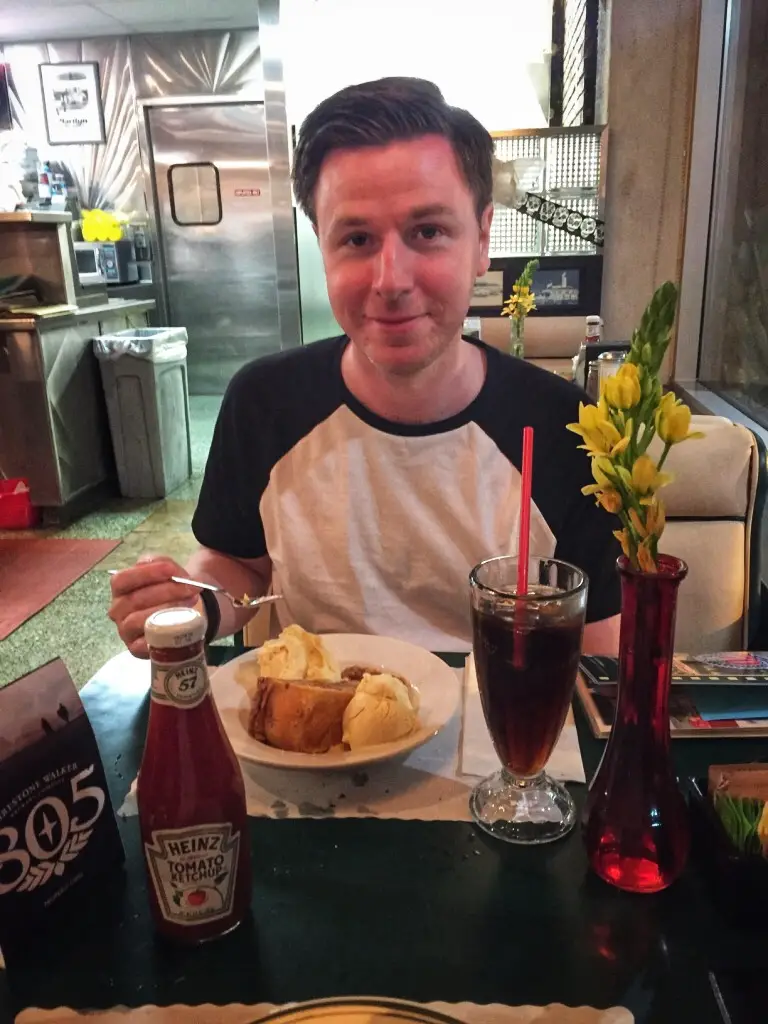 Venice Beach
We ended up doing this as part of a bus tour, but if we could do it all again we would skip the tour and just do Venice Beach by itself. It's beautiful and carefree, and sort of what you imagine life in California to be like. It's also very alternative with shops selling T-shirts with crass slogans, and a lot of really cool graffiti all over the walls.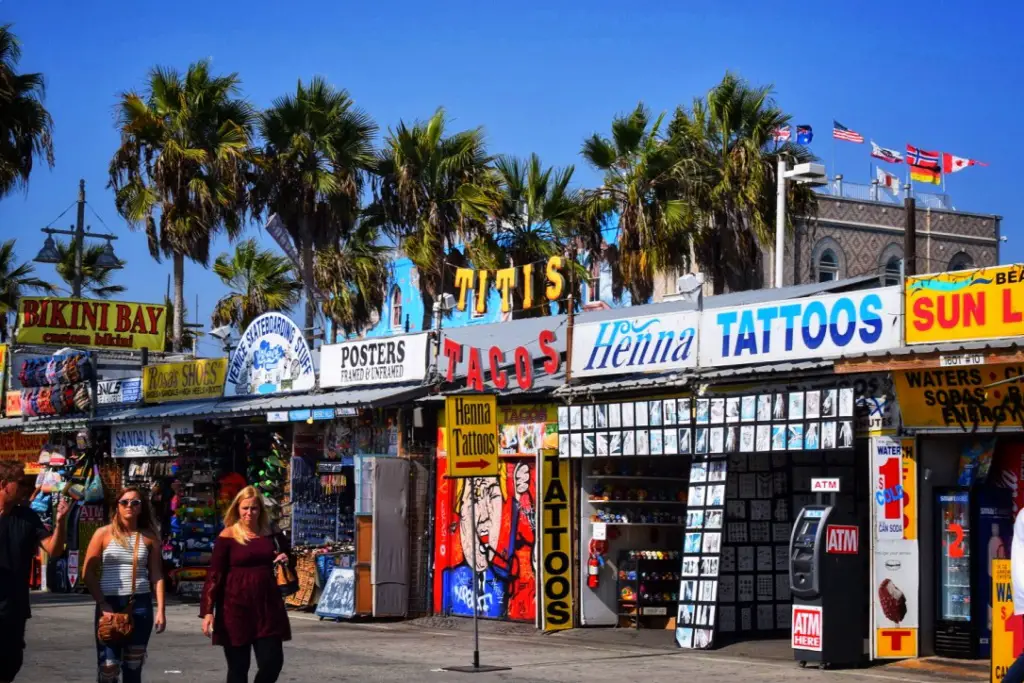 I loved visiting the skate park, mostly because it reminded me of school holidays where I would play Tony Hawks pro-skater. You can also visit muscle beach, where you will find a beach gym and a lot of shirtless fitness lovers. You know if that is your thing.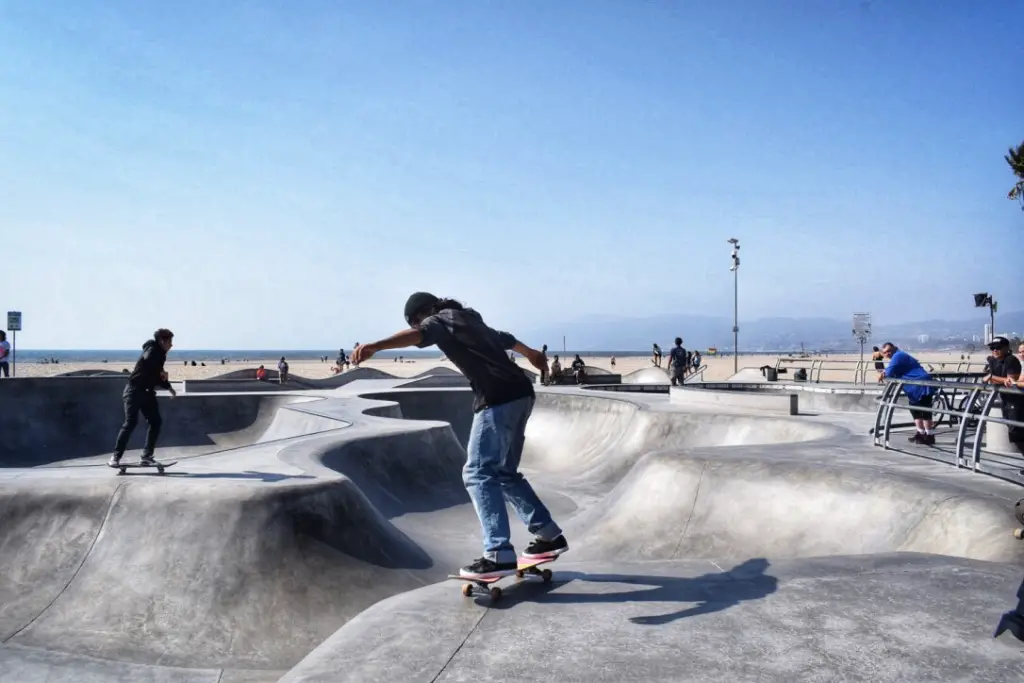 If you are looking for a bit to eat we recommend Big Daddy's pizza. It is a quick meal and perfect for walking and eating. And the pizza is pretty good too I should add.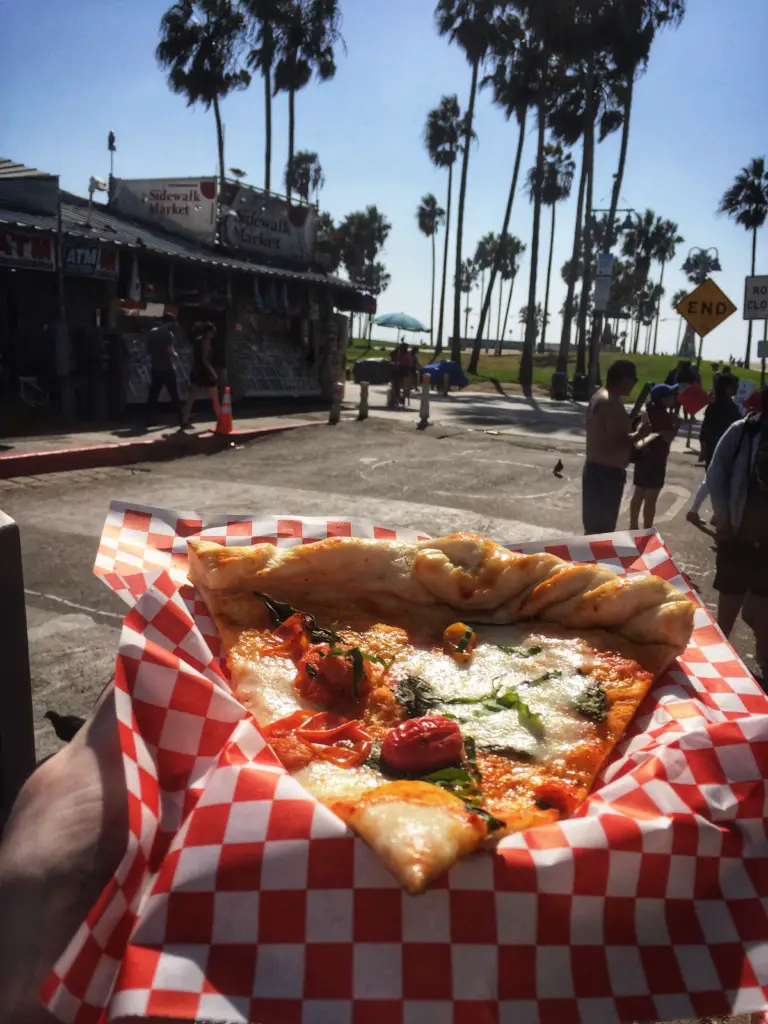 Santa Monica
Just down the road from Venice is Santa Monica. It is a lot more upscale and a great place to shop. You can also head to the pier where you will find a lot of rides. We didn't get to spend a lot of time here which is a shame, and something I suppose we have to come back to. That is definitely one of the down sides of doing a bus tour, you don't get to spend a lot of time in places. On the plus side I think we had the best frozen yoghurt of our lives here!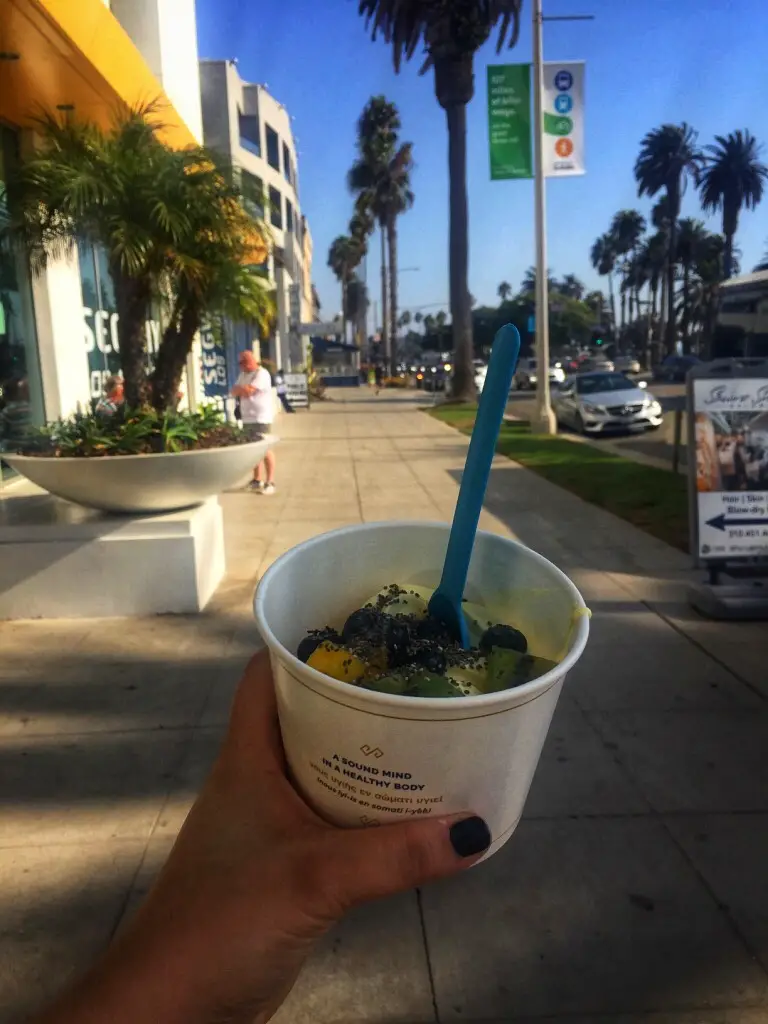 Beverly Hills
Back in its hay day Beverly Hills was the playground for the rich and famous. It is where they went to shop and to be seen. These days while it is still home to those ludicrously expensive shops, particularly on Rodeo Drive, you don't get a ton of celebrity sightings, if that is your thing.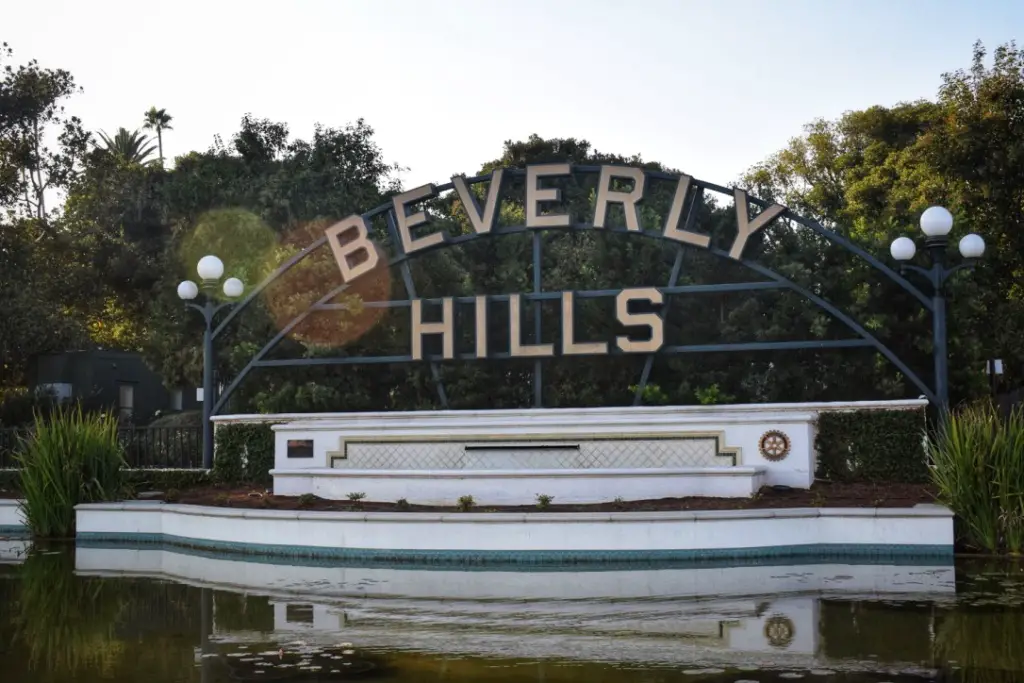 We visited the Beverly Hills sign and if you have a look at the streets surrounding the sign you will see your classic streets with palm trees on either side.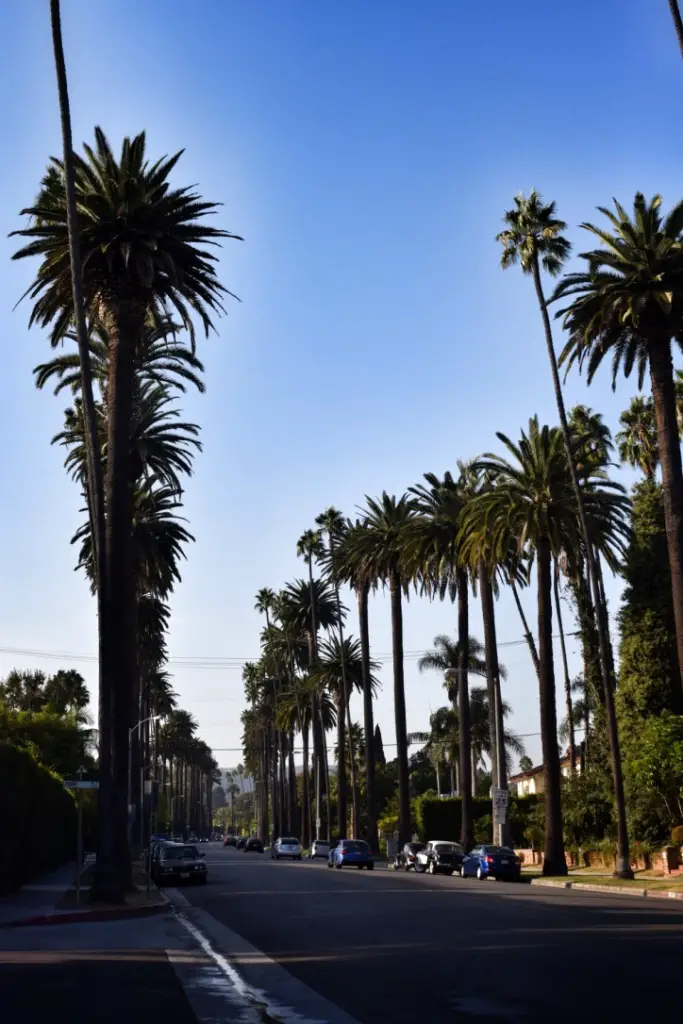 Tour of the movie stars' homes
As part of our bus tour Dave and I became unwilling participants in a tour of the movie stars' homes. If you are thinking of doing this don't bother. Neither of us care that much about celebrity culture and most celebrities live in gated communities now, most likely to get away from those annoying celebrity tours.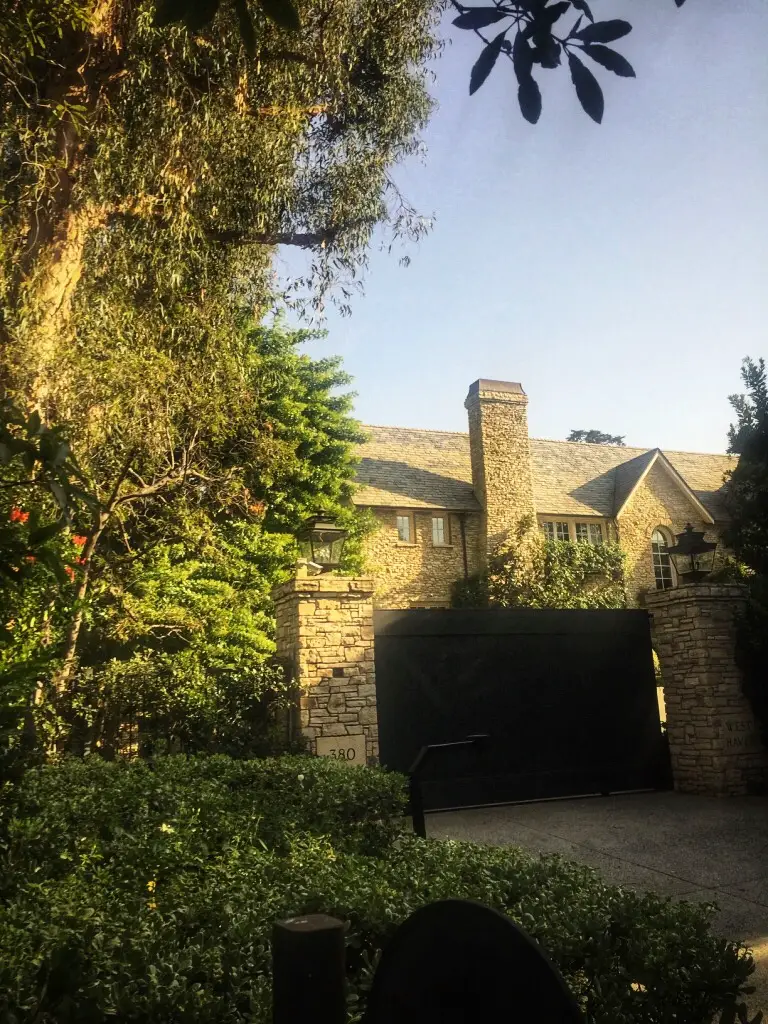 We ended up driving around taking pictures of houses who looking back I can't even remember who lived there. On a positive note it was kind of fun exploring these different neighbourhoods and getting a glimpse at how the other half live.
Romantic things to add to your 2 day Los Angeles itinerary
If you are hoping for a bit of romance during your 2 days in Los Angeles here are some suggestions of things to add to your itinerary.
Admire the views from the Griffith Observatory – for extra romance do this a night and stargaze with your significant other.
Stroll around Venice at sunset – it really is beautiful.
Wander around the Exposition Park Rose Garden- this is one thing we didn't have time to do which is a shame because the gardens are supposed to be stunning.
Enjoy the rides at Santa Monica Pier.
2 day La itinerary recap- What we really thought
If we could go back we would have stayed longer and we definitely would have avoided the bus tours. Don't get me wrong, the tour was good because we did see a lot in a limited amount of time. But we both would have loved to have spent more time in Venice and Santa Monica instead of wasting our time in Beverly Hills.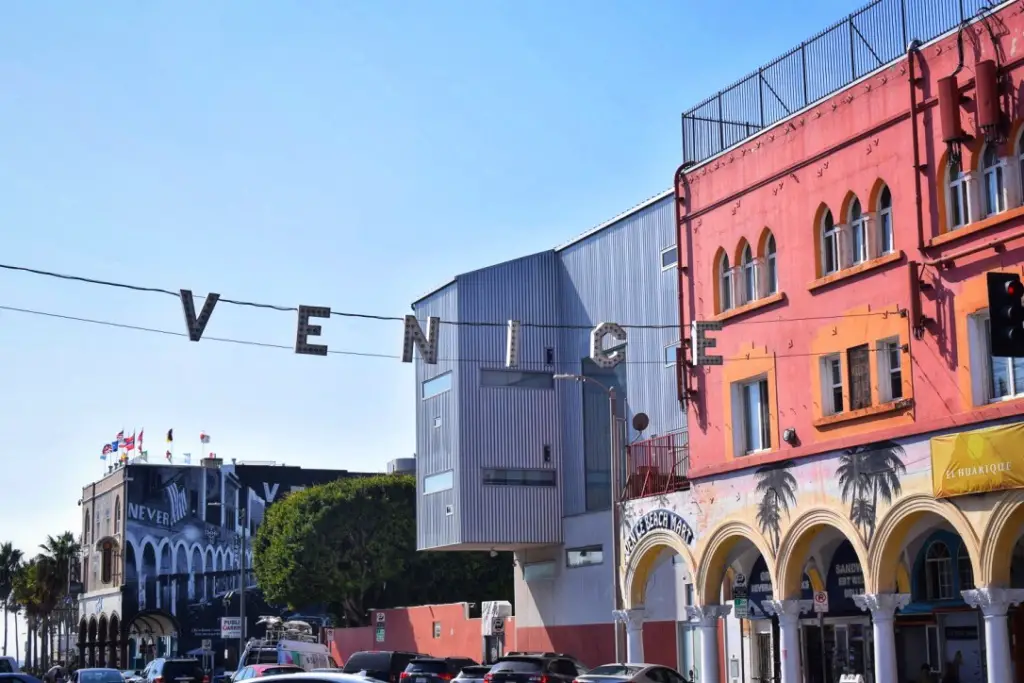 Staying in downtown LA was also a bit of a mistake. There really isn't much nightlife and that was kind of disappointing. All in all LA is a really strange city full of complete contrasts. You have your people really down on their luck in the downtown area and places like Skid Row, but then you have people with more money then sense in places like Beverly Hills and the Hollywood Hills. There are nice parts of the city and there are tacky parts, and so after two days we really were left wanting more. I guess a return trip is in order.