Iceland is fast becoming one of the hottest tourist destinations. So chances are if you are heading to Iceland one of the things on your to do list will be to arrange a Blue Lagoon day trip from Reykjavik. Sure you have seen the Instagram pictures and yes it is as amazing as it looks. So here we provide you with our top tips for visiting the Blue Lagoon in Iceland in winter.
A bit of background
For so long I thought that the Blue Lagoon was a natural geothermal spring. So I was really surprised to discover that it is actually a man made lagoon. The water is fed into the Lagoon from a nearby geothermal power plant. It is also called the Blue Lagoon from the colour of the water which turns blue from the suns reflection. The lagoon maintains a constant temperature year round, which is about 37 degrees. And the water contains silica, algae, and minerals which are all really good for your skin. You can visit the Blue Lagoon all year round. We happened to visit during winter which added to the atmosphere as the steam really creates a magical vibe.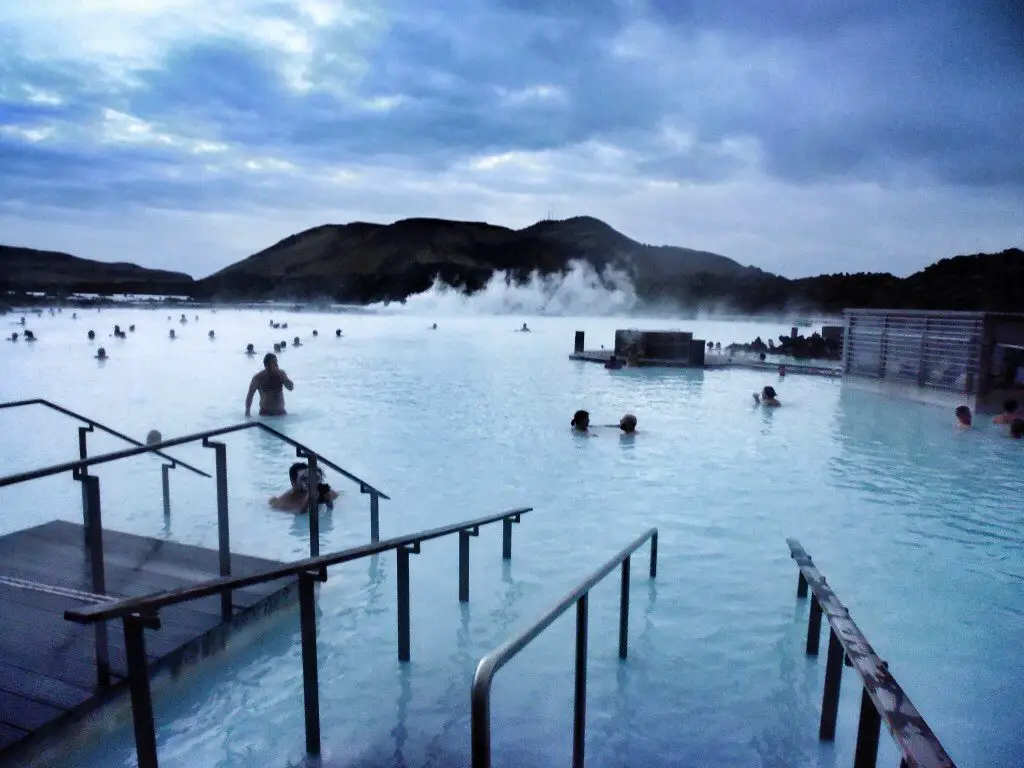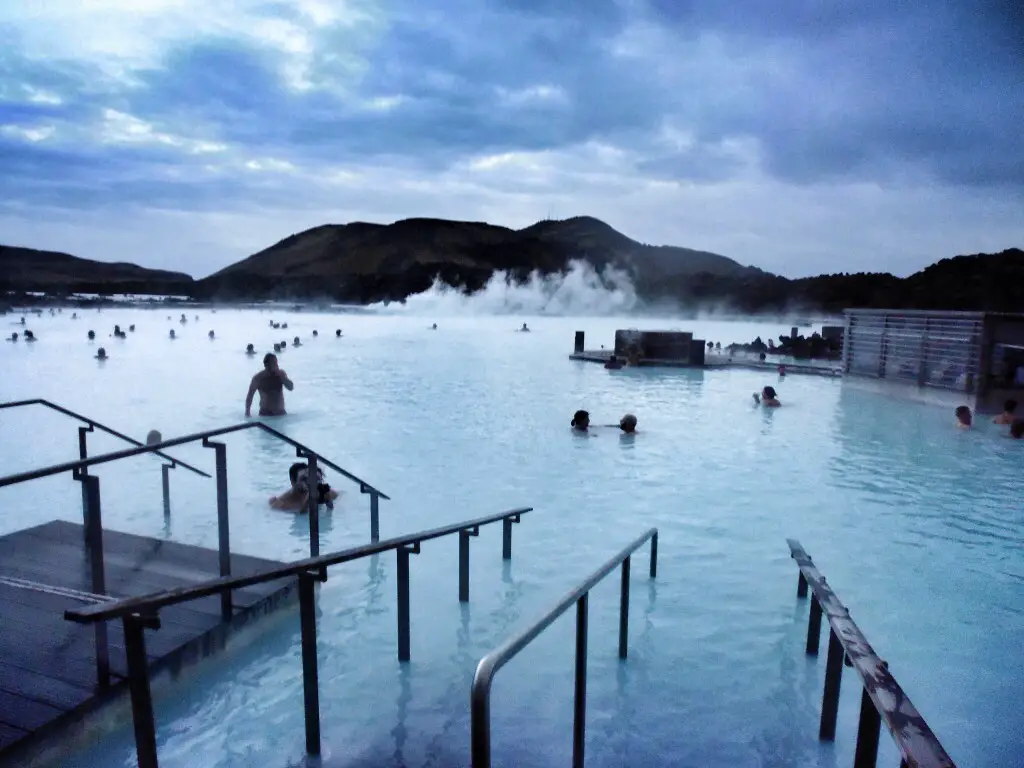 Getting There
First things first the Blue Lagoon is not actually located in Reykjavik. It is actually around a 45 minute drive out. If you are based in Reykjavik though you can book a bus transfer to take you there and drop you back. It is so important to pre-book as they limit the number of guests entering at different times.
How long do you need?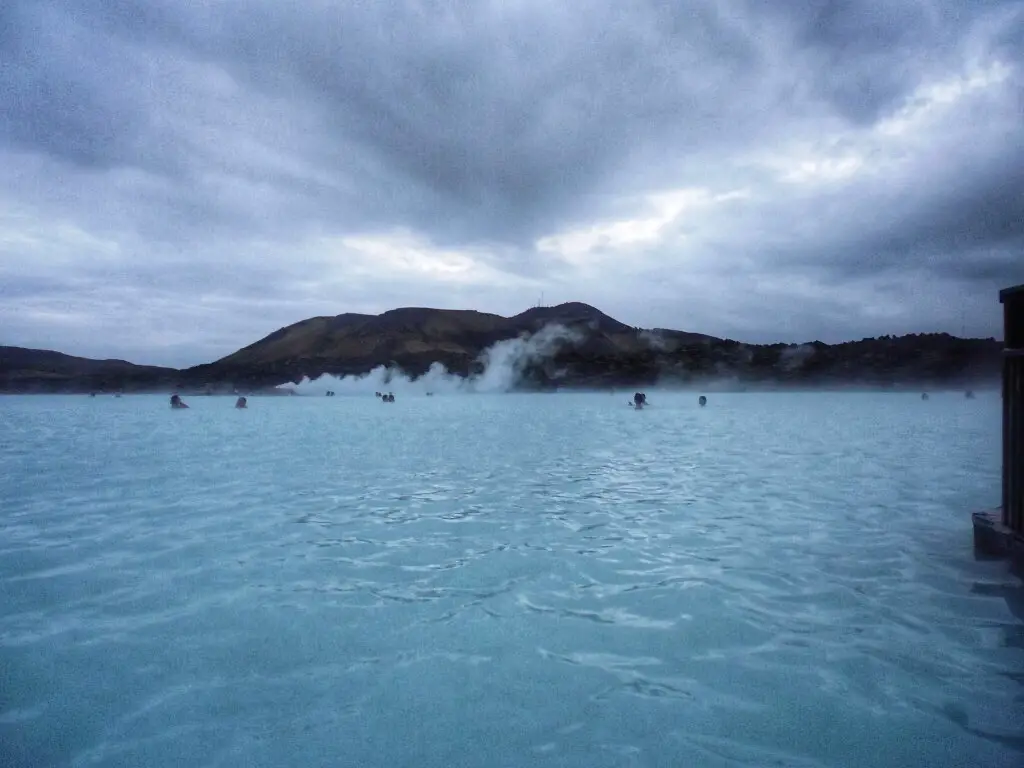 We spent a little over 3 hours there. There are lounging areas, cafes and restaurants so if you want to take advantage of these you may want to stay a little longer. You probably need longer if you book a massage or other treatments. Once you get in the water you really will not want to get back out. It is so relaxing especially with a glass of wine in hand.
The entry price
There are a number of different packages you can choose from. These range from the basic, which grants you entry into the Lagoon and a silica face mask. This costs around €50. The top of the range is the Luxury package, however we chose the one just below the premium package. This was about €80. In this we got entrance to the Blue Lagoon, a silica and algae mask, use of a towel, bathrobe, and slippers. We also got a drink included from the Lagoon Bar. One thing to note is that you can also pay extra if you need to rent a bathing suit and towel. For more information visit the Blue Lagoon website.
Getting ready for the Blue Lagoon in winter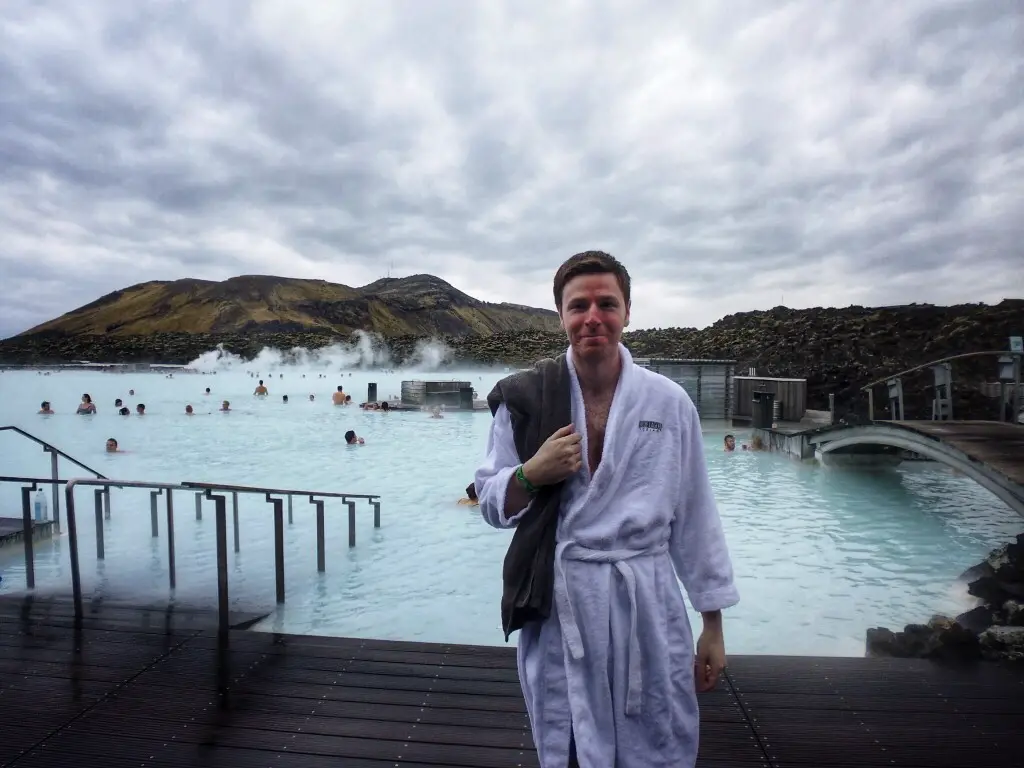 Once you have paid you will be given a wristband that you need to wear during your visit. This acts as both your wallet and your locker key. Lockers are located in the modern changing rooms. Inside you will find hairdryers, shampoo and conditioner, and showers. You must shower before putting on your swimsuit and getting into the water. The blue lagoon in the winter is pretty incredible. The steam rising from the water makes it incredibly eerie and beautiful. And there is something amazing about that feeling of running from the cold into some warm relaxing water.
Enjoying the water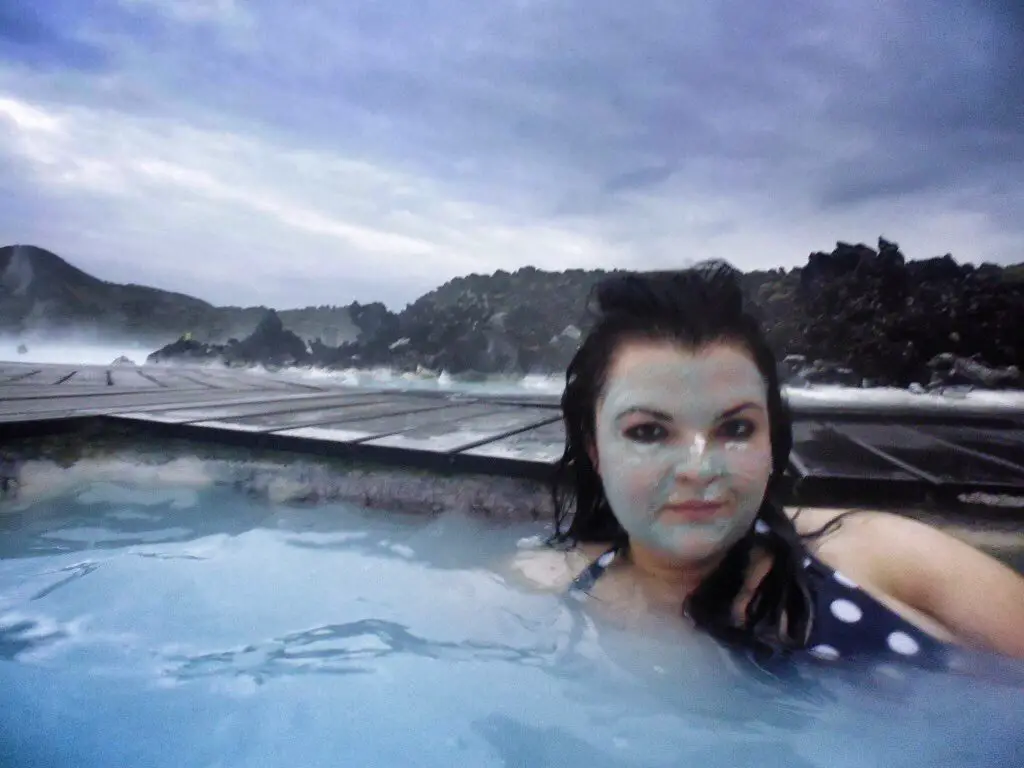 Once you are in the water you can relax and you will instantly feel the warmth as it soothes you. You will find free silica mud masks located in swim up buckets around the edges of the lagoon. Additionally there is a swim up bar that provides you with drinks. They aren't actually too horrifically priced and anyway how often do you get to sip a beer whilst swimming in the Blue Lagoon?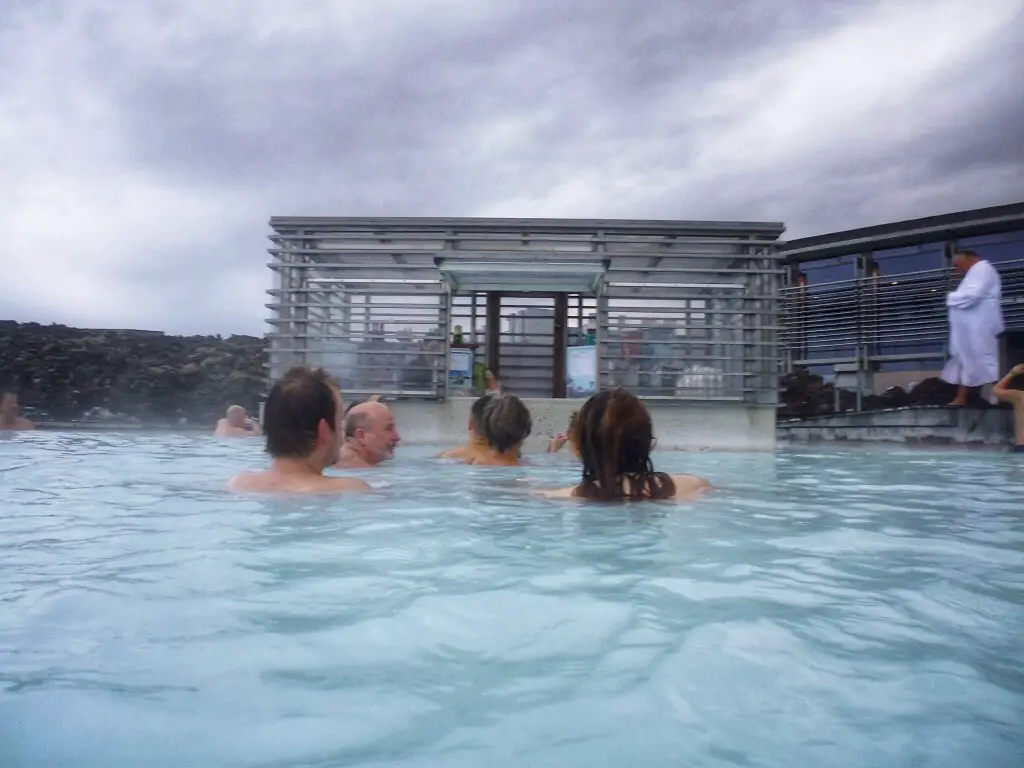 Some final Blue Lagoon Tips
A few final tips before you go. First of all if you have long hair then tie it up. I didn't, and ended up using a leave in conditioner for about two weeks after just to get my hair feeling a little normal. Due to the minerals in the water your hair will become brittle and really dry. If you can give it a good wash and a deep condition right after you get out.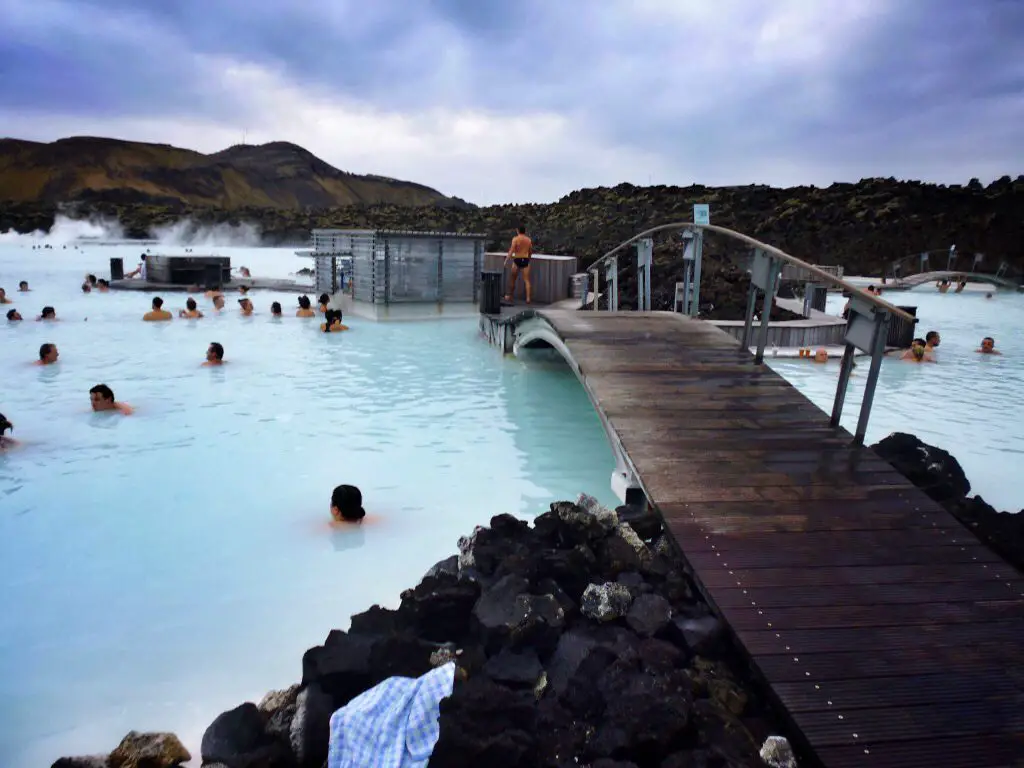 Also as you will want to take lots of photos try and get a water proof case for your phone or camera. Failing that even a zip lock plastic wallet will save you getting too much water on your device. Our advice though is take your photos and then lock your camera away and just enjoy yourself. Chances are you only get to do this once and you don't want to be holding onto a camera your whole experience.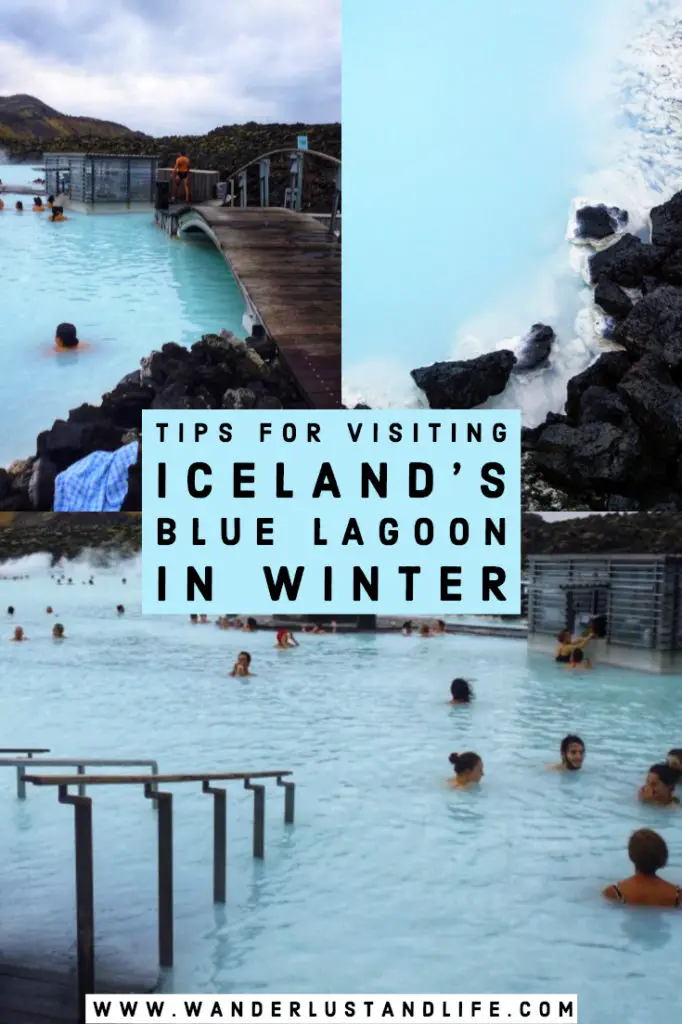 Want to read more about Iceland, then checkout these posts:
How to experience Iceland in 4 days