To us, Edinburgh is probably one of the most magical cities in the world. For starters there is a ton of history which can be seen when walking down the atmospheric streets of the Old Town. I turned 30 in November and there was no question in my mind what city I wanted to spend it in. So here is our guide from where to stay, eat, drink, and what to do to help you plan your own 3 day Edinburgh itinerary.
Where to stay for your 3 days in Edinburgh
As this was a special trip we wanted to stay somewhere a little bit fancy for our 3 days in Edinburgh. So we chose the Macdonald Holyrood Hotel. The location was brilliant as it was within walking distance to the train station and also the Royal Mile. We stayed 3 nights but got 1 night free because it was a hotels.com reward night. For every 10 nights you book you get one free. What we loved about the hotel was that there was a spa in case you were in need of some pampering. There was also an on site bar and restaurant. The rooms were spacious and modern, so we couldn't ask for anything more.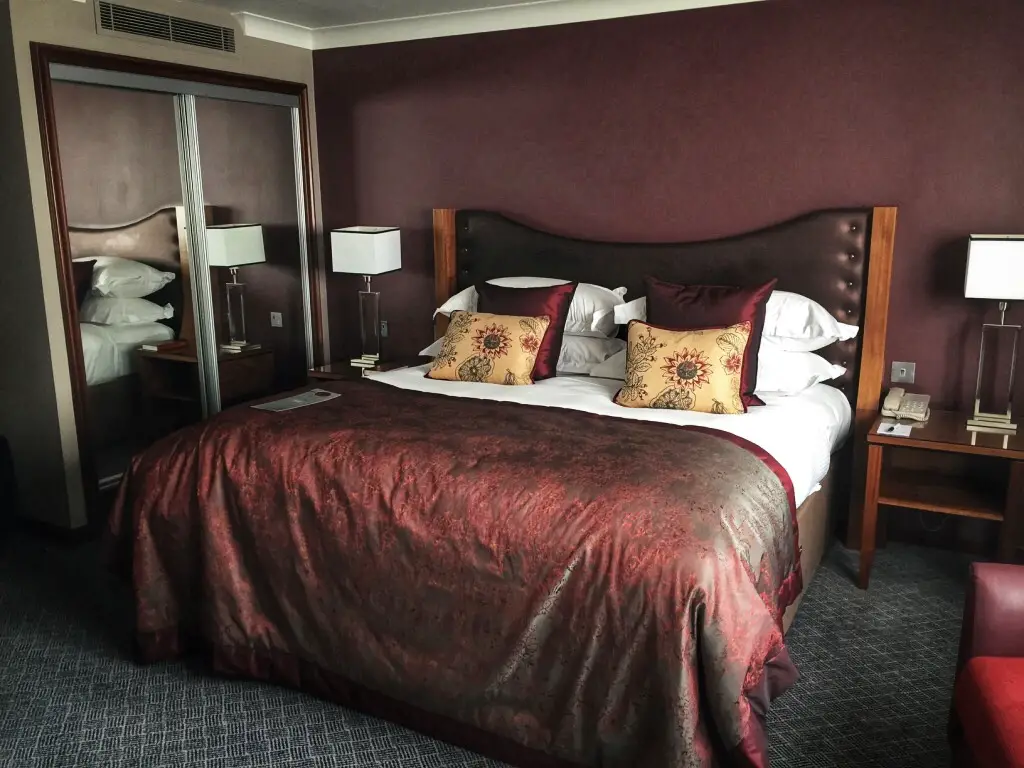 Best time to plan your 3 day Edinburgh itinerary
Personally I think Edinburgh is magical at any time of the year. In the summer you get longer days and sunshine whilst exploring the outdoors. In the winter you can hide away in atmospheric pubs whilst sheltering from the cold. That being said to make the most of your 3 days in Edinburgh, you probably want to visit in June or July. The days are longer, and the weather is mild. We recommend avoiding August as this is when school holidays fall and tourist season really picks up.
Is 3 days in Edinburgh enough?
3 days in Edinburgh is a good amount of time to explore the city and see most of the main attractions. It also helps that the main tourist attractions are quite close to each other. If you want to delve a little deeper 4 or 5 days is probably the maximum time we would recommend visiting.
Tips for spending 3 days in Edinburgh
Book any must do tours in advance especially in the summer
The same goes with restaurants!
Stay in the Old Town if you can as the majority of the tourist attractions are around here
Bring decent walking shoes, all those cobbles aren't easy to negotiate in poor footwear.
3 day Edinburgh itinerary
Here is our 3 day Edinburgh itinerary to give you some inspiration to plan your own trip.
3 day Edinburgh itinerary – Day 1
We actually arrived on my birthday and were so excited to start exploring. 3 days in Edinburgh for us didn't feel like enough but we did get to everything we wanted. This was also our second visit to the city and we did a lot of the attractions first time around. As it was my birthday we decided to kick off the trip with a Whisky Tour.
The Scotch Whisky Experience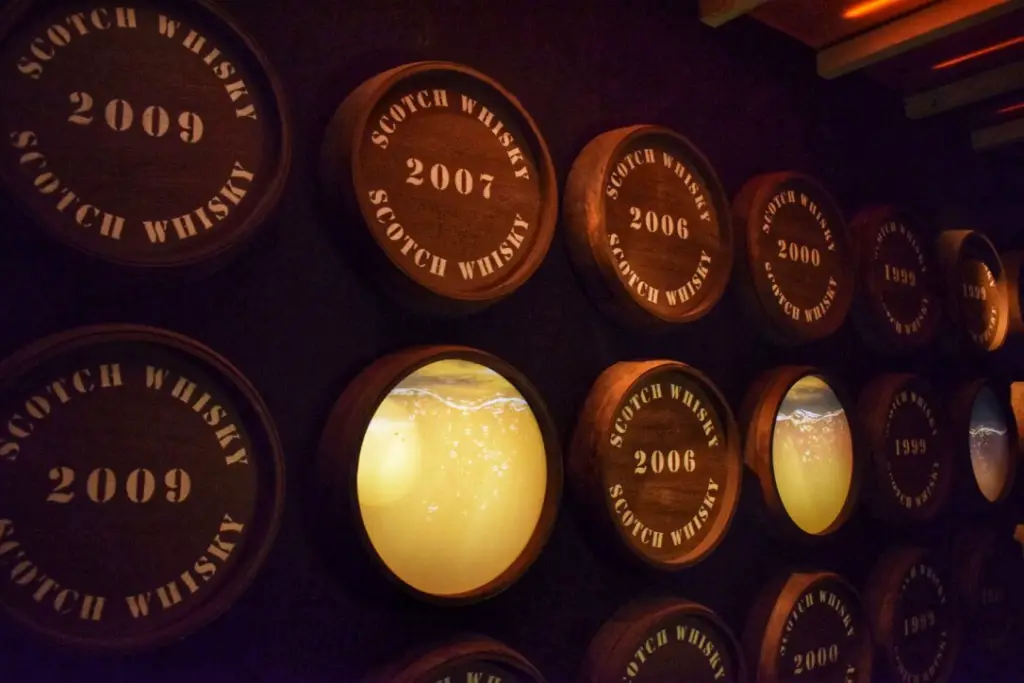 Aside from the Irish Whiskey Museum in Dublin, the Scotch Whisky Experience is probably one of the best Whisky tours we have been on so we highly recommend adding this to your 3 day Edinburgh itinerary. And no it wasn't just because we were really buzzed at the end of it. You start the tour by sitting on a moving barrel that wheels you around to different stations that provide you with information on the process of making whisky. Once you are off the barrel you learn all about the different flavours you can taste when drinking whisky, as well as the different areas it originated in.
There is of course some tasting involved and if you go for the premium tour package you get a few additional whiskeys to taste at the end. For us it was a lot of fun, and we got to sip whisky whilst looking out at a gorgeous view of the city. Feeling slightly buzzed we decided to head over and explore the castle which is just next door.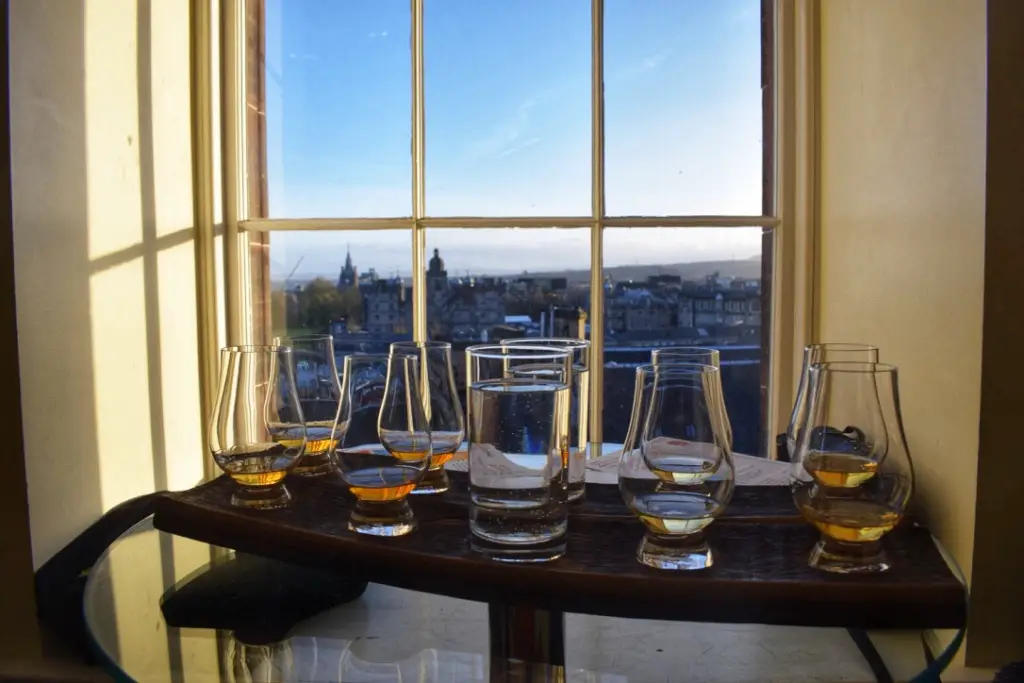 Edinburgh Castle
This is an obvious choice of attraction for your 3 days in Edinburgh. Even if you decide not to pay to do the tour it is certainly worth visiting the castle up close. The castle dominates the Edinburgh skyline and sits on top of castle rock. We did the tour a few years ago, which was a lot of fun. The best thing is you got to see the Scottish Crown Jewels. There is also a cannon fired at 1pm everyday (minus Christmas and Good Friday) which can be heard around the city.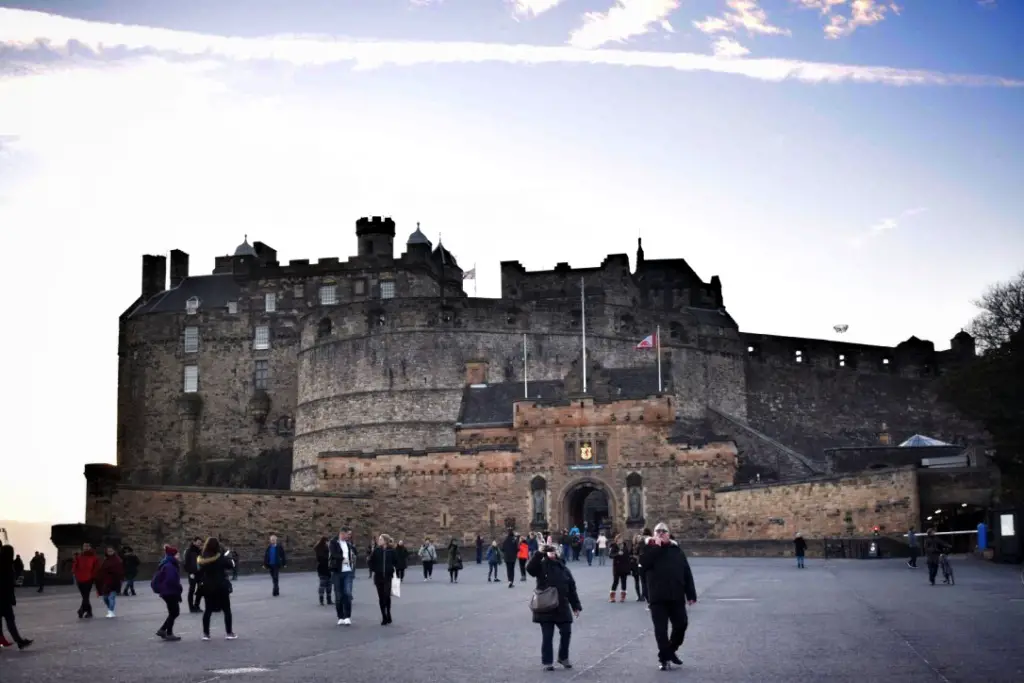 Walk the Royal Mile
We had already walked the Royal Mile as the best way to get from our hotel to the Whisky Experience was via the Royal Mile, however we wanted to take the opportunity to explore properly. The Royal Mile is a succession of streets that make up the main part of the Old Town. There are a lot of quirky shops and places to buy souvenirs and we may have bought so much shortbread that our bags couldn't close.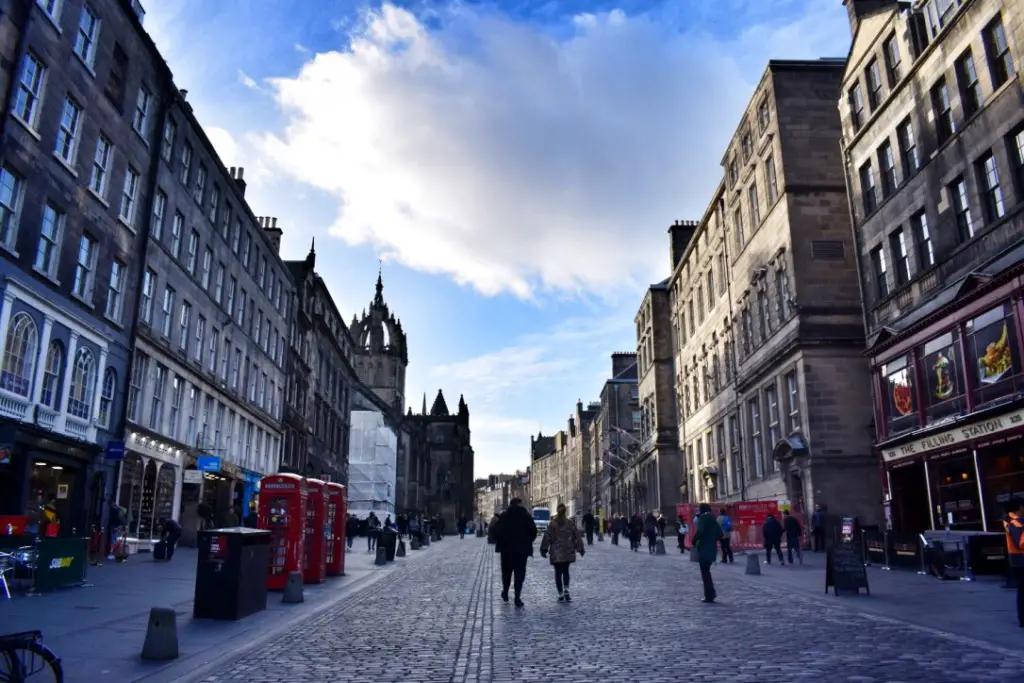 If you have the time make sure you pop into St Giles' Cathedral. You will notice it's unusually designed spire straight away. The church dates back to the 14th century with restoration works taking place late in the 19th century.  The interior as well as the stain glass windows are impressive and it certainly is worth a visit.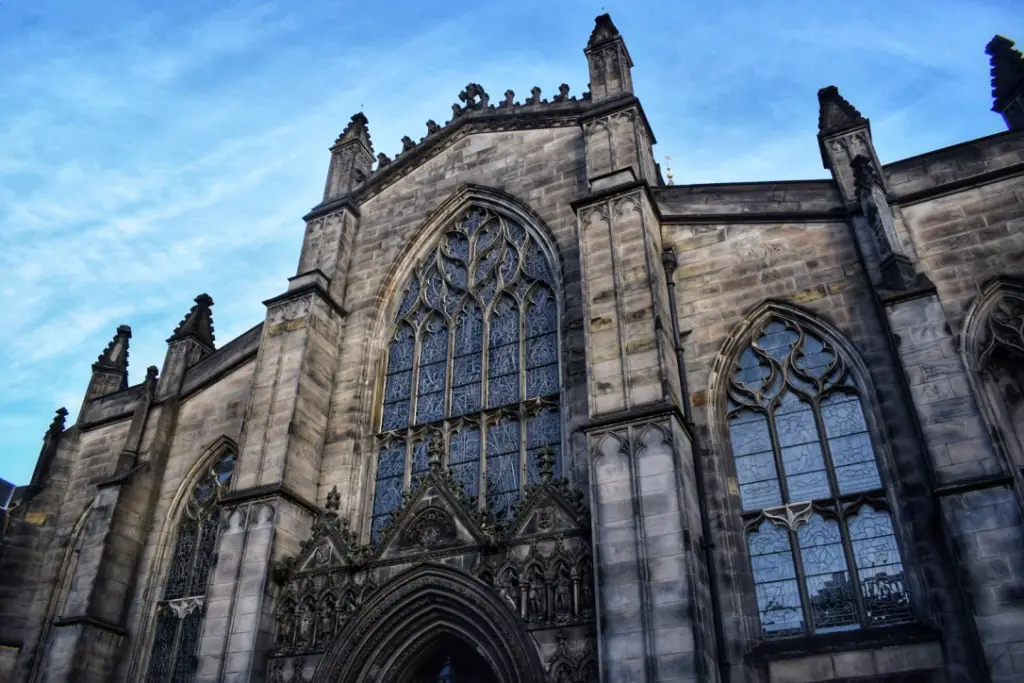 When walking the Royal Mile also make sure you walk down some of the back alleyways to get a real taste of Edinburgh in the old days. This is possibly one of our favourite things during our 3 days in Edinburgh – just exploring the backstreets.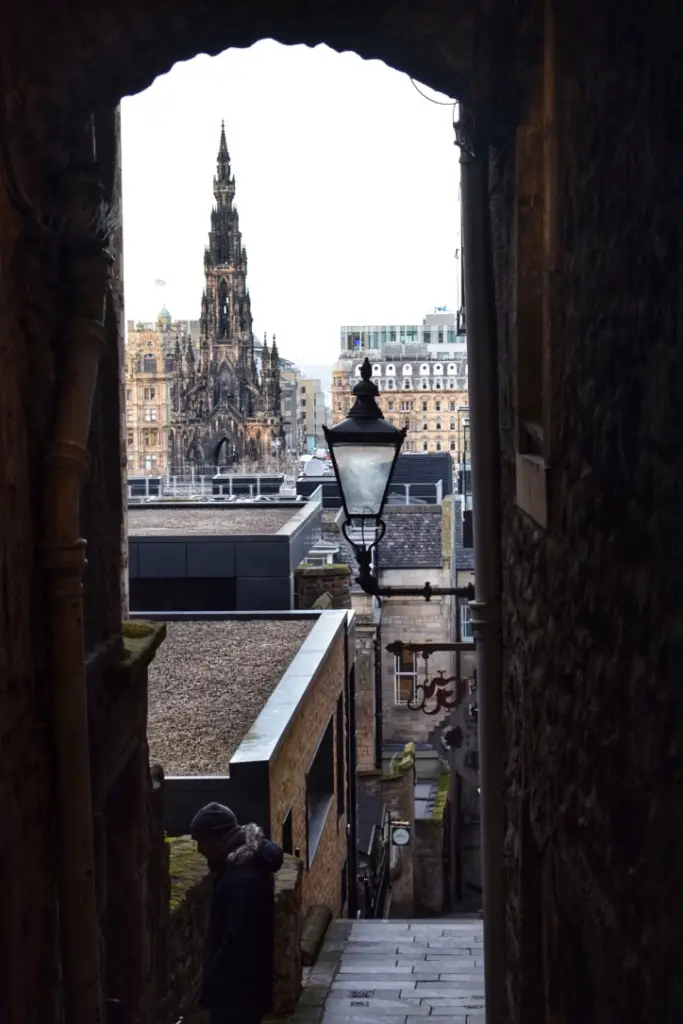 Drinks at the Greyfriars Bobby Pub
As evening approached we headed over to the Greyfriars Bobby Pub. You will know you are in the right place as there is a little statue of a dog out the front. The statue is a tribute to the popular story of the little dog whose owner was buried in the Kirkyard just behind the pub. The dog refused to leave his owner's grave and the tale has been turned into both a book and a film. It is a great place to go for a pint and they serve some pretty mean pub food too.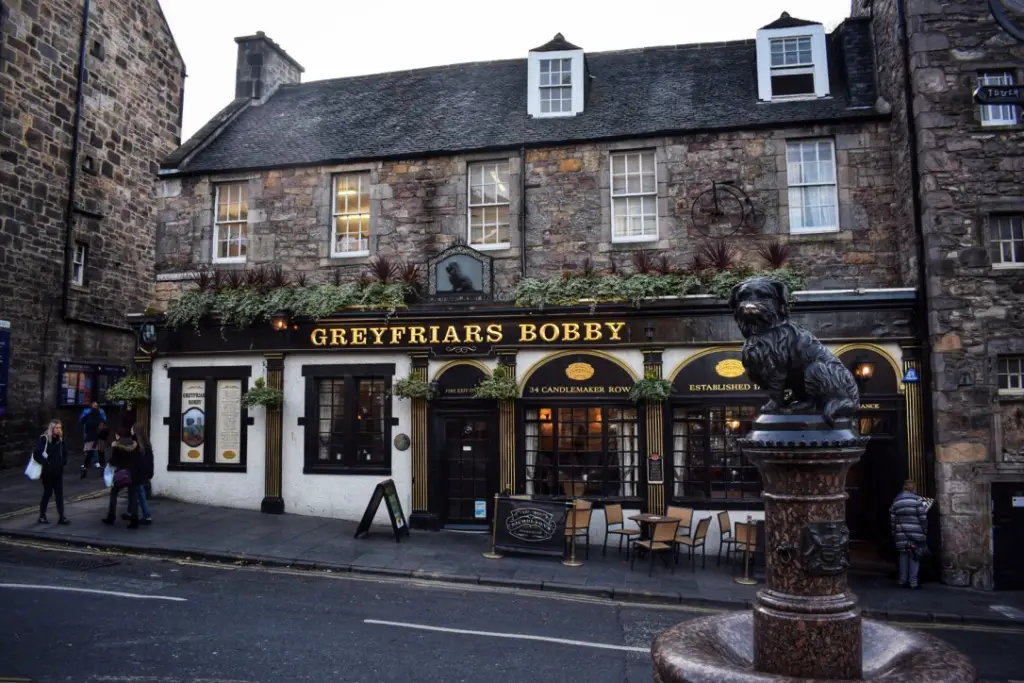 Dinner at Devil's Advocate
Located down one of the side alleys off the Royal Mile you will find Devil's Advocate which had a romantic atmosphere so was a really great place to have a couples dinner. It does get really busy especially on a Friday and Saturday night so if you want to eat here you are best off booking a table.  Also I should add the cocktails are immense. It was the perfect place to celebrate 30 in style.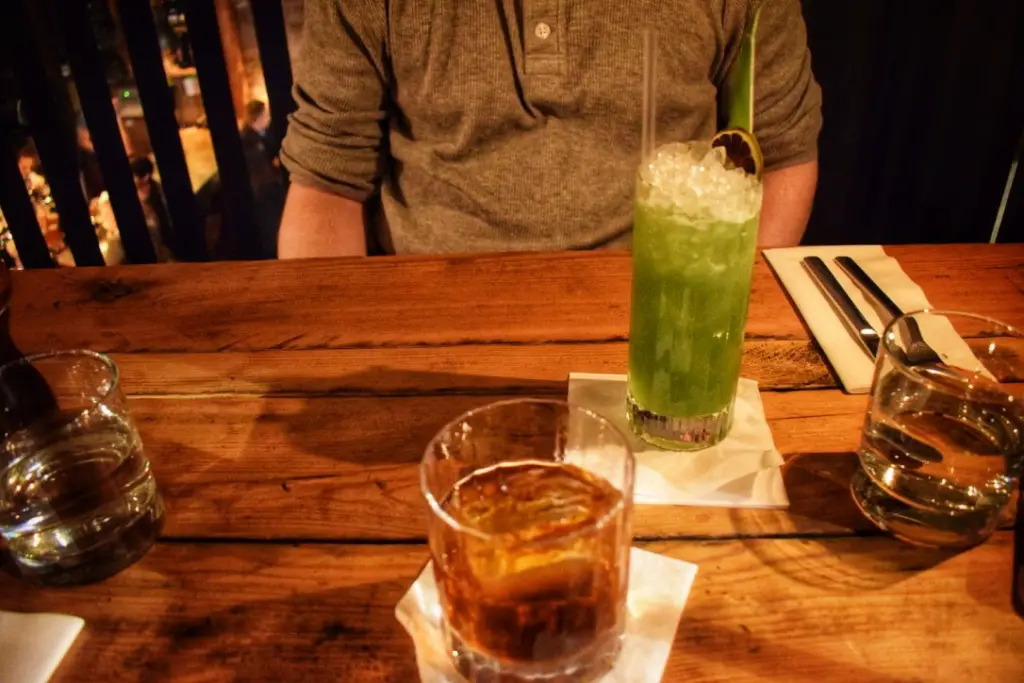 End the evening with a ghost tour
We decided to end day 1 of our 3 day Edinburgh itinerary with a ghost tour. Whether you are a believer in the paranormal or not, a ghost tour is another must in Edinburgh. You can book most tours on the Royal Mile, and whilst there are a few different tours to choose from, we went with the City of the Dead Haunted Graveyard Tour. The tour took us to an area of Greyfriars Kirkyard allegedly haunted by the McKenzie Poltergeist. Yes I screamed and yes I stayed very close to Dave throughout the tour. Thankfully on our tour there was no sign of the poltergeist, and even if you are a non believer the tour is good fun. You get to learn about the history of the city as well as some of the ghost stories that haunt it to this day.
3 day Edinburgh itinerary – Day 2
Breakfast in Bed
Romantic weekends certainly call for breakfast in bed. So for day 2 of our trip we decided to treat ourselves.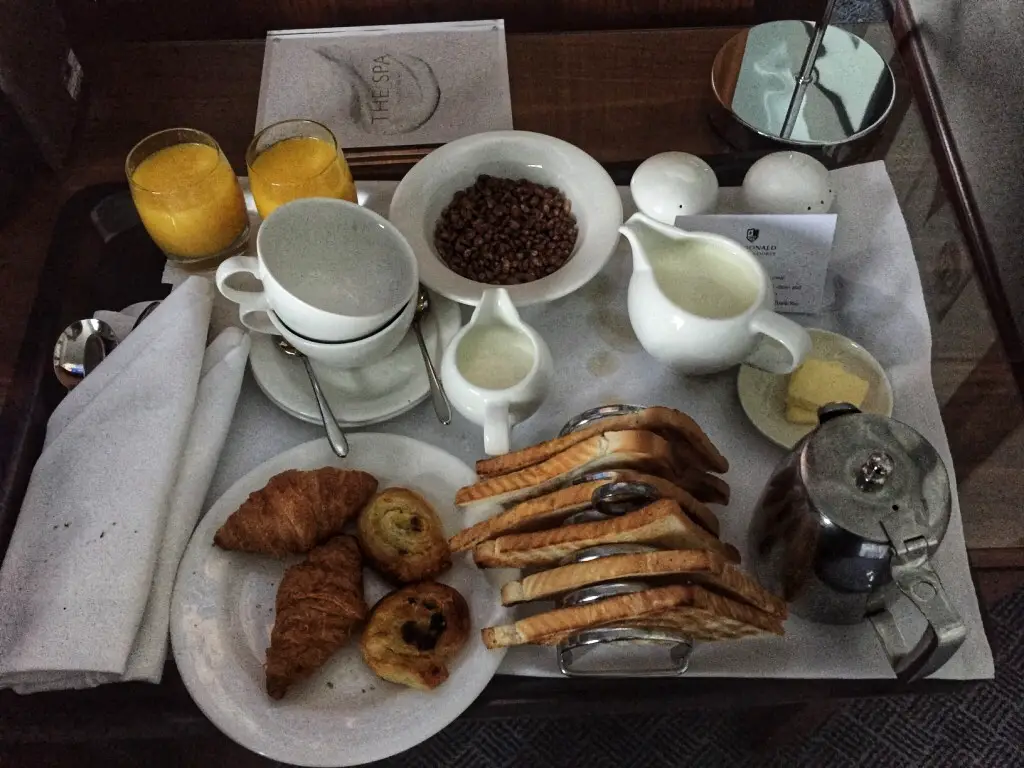 Climb Arthur's Seat
After a hearty breakfast we decided to do add something a little more outdoorsy to our 3 day Edinburgh itinerary. Arthur's Seat is one of the hills that towers over Edinburgh. Located in the south east of the city the hike is a must do especially if you want some amazing photo opportunities. We started the hike in Holyrood which was where our hotel was located. The walk itself isn't too strenuous and we read that you can reach the top in 30 minutes.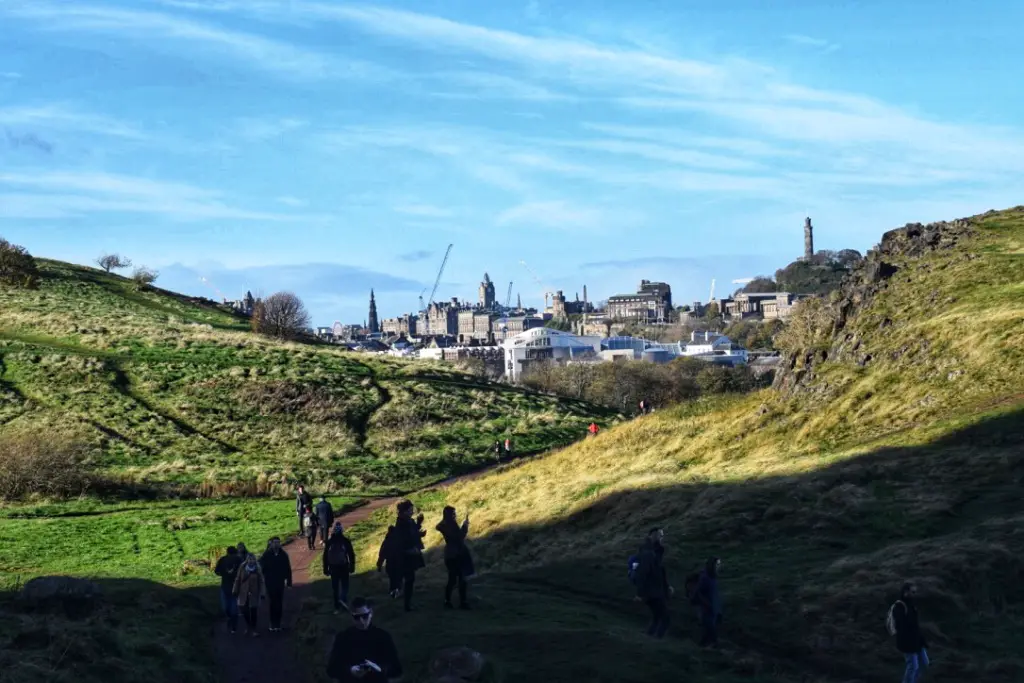 But if you are anything like us and you are a little unfit then take your time. It took us a little under an hour to reach the top. This included a lot of breaks to catch our breath and take photos. Make sure you bring a bottle of water and some decent shoes, hiking boots aren't necessary but shoes with good grip are. Once you reach the top you will be rewarded with panoramic views of Edinburgh.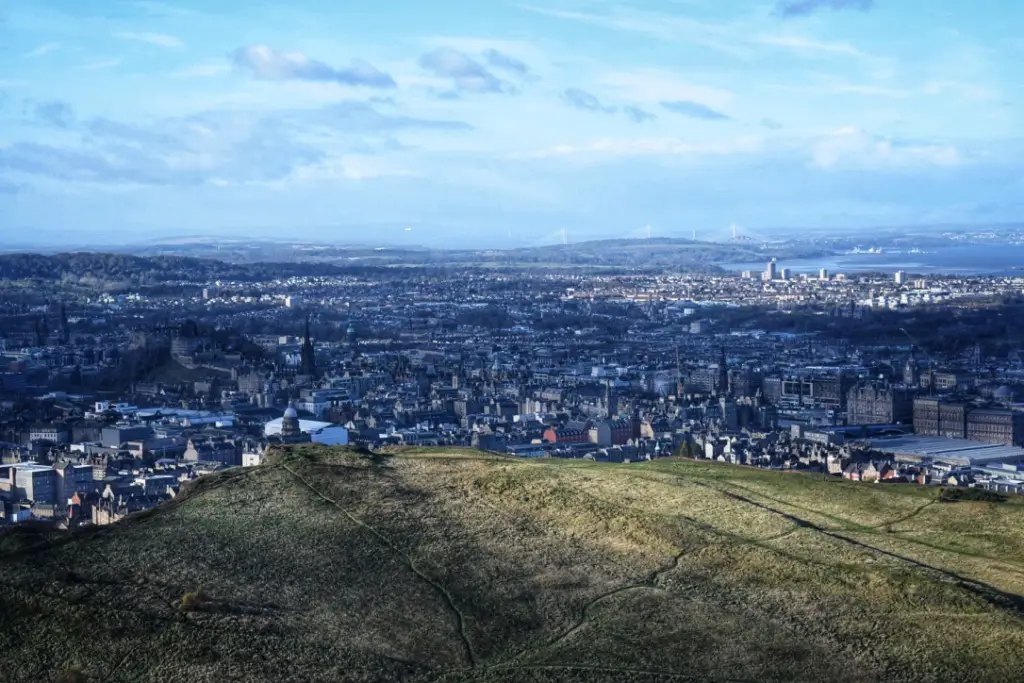 Explore Duddingston Village
So many times on these mini breaks we forget to explore the towns and villages that surround the big city. So on our way back from Arthur's Seat we decided to head to Duddingston Village.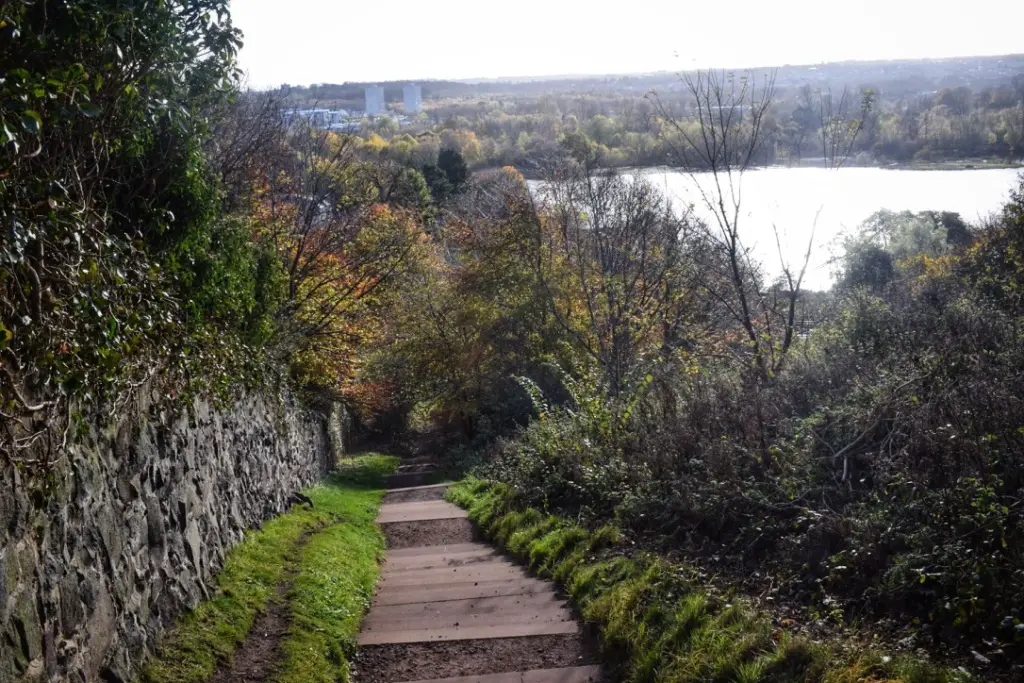 It is a quaint and picturesque village that sits in the shadows of Arthur's Seat. There is also a pub called the Sheep Heid Inn that we just had to stop at for drinks and some lunch. I mean climbing up hills is thirsty work after all! Apparently it is one of the oldest Inns in Edinburgh and its licence dates back to 1360.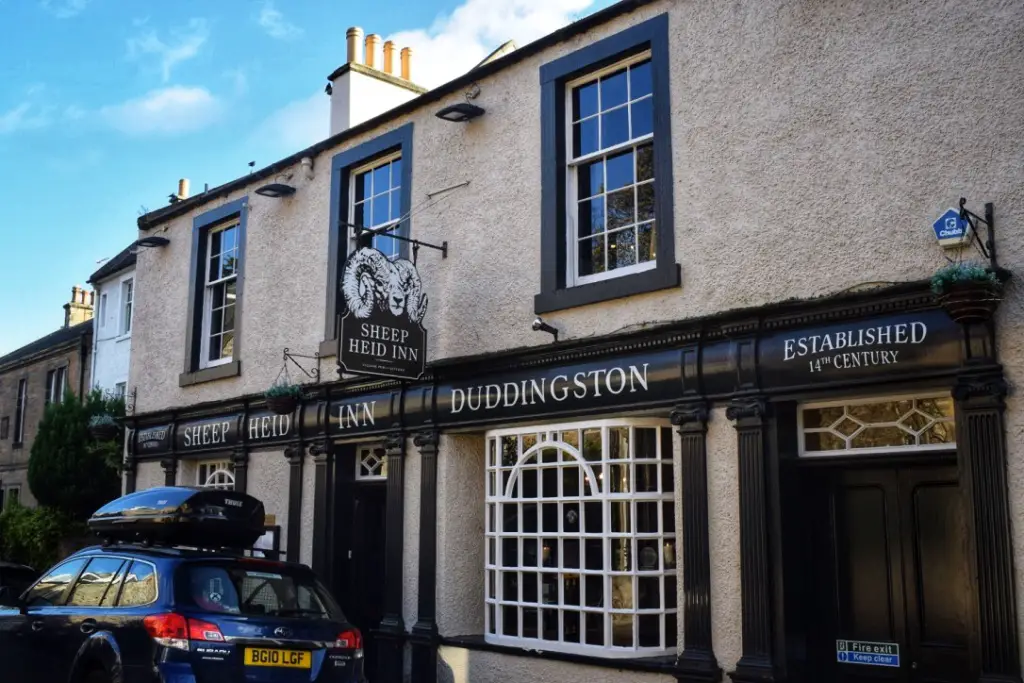 Inside you will find wooden floorboards and tables tucked away in dark nooks. The food here was excellent and the atmosphere was cosy. It was the perfect place to rest our weary legs.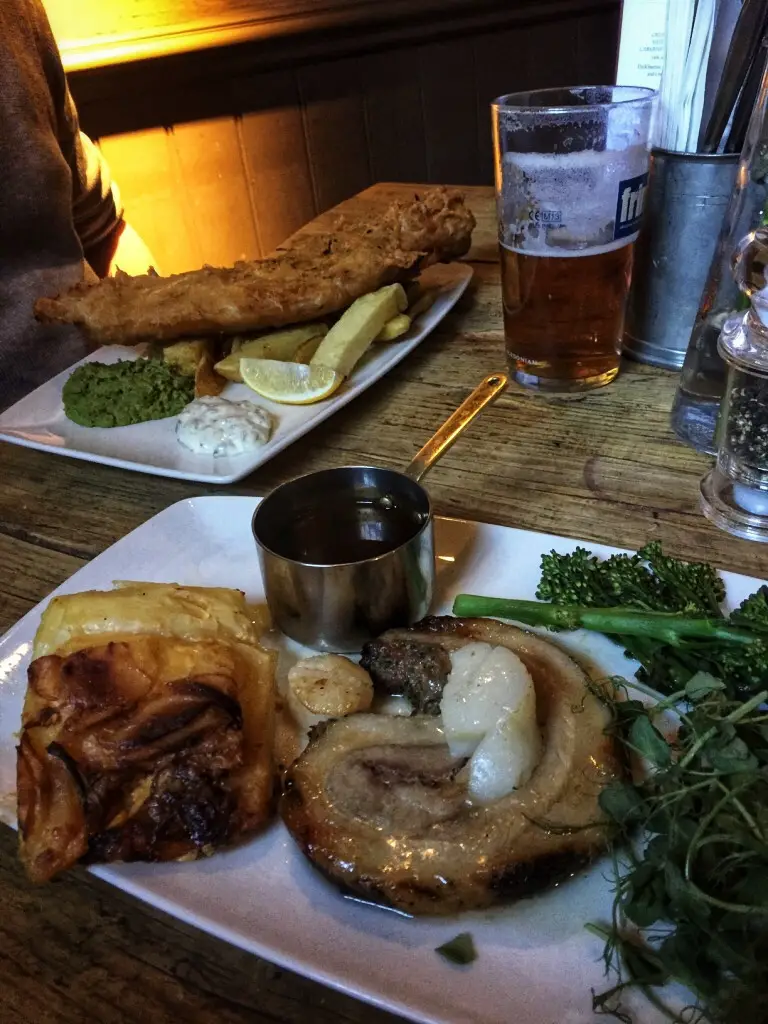 Back into the Old Town to explore the Real Mary King's Close
We ended up getting an Uber back into the Old Town. Despite our aching legs we marched on and decided to do the Real Mary King's Close tour. Hidden deep underground the Royal Mile is a medieval alleyway which has been preserved to show you exactly what life was like in Edinburgh in the 17th century. You get a guided tour in a group of about 20 or so and you explore the vaults whilst hearing ghostly tales and historical accounts.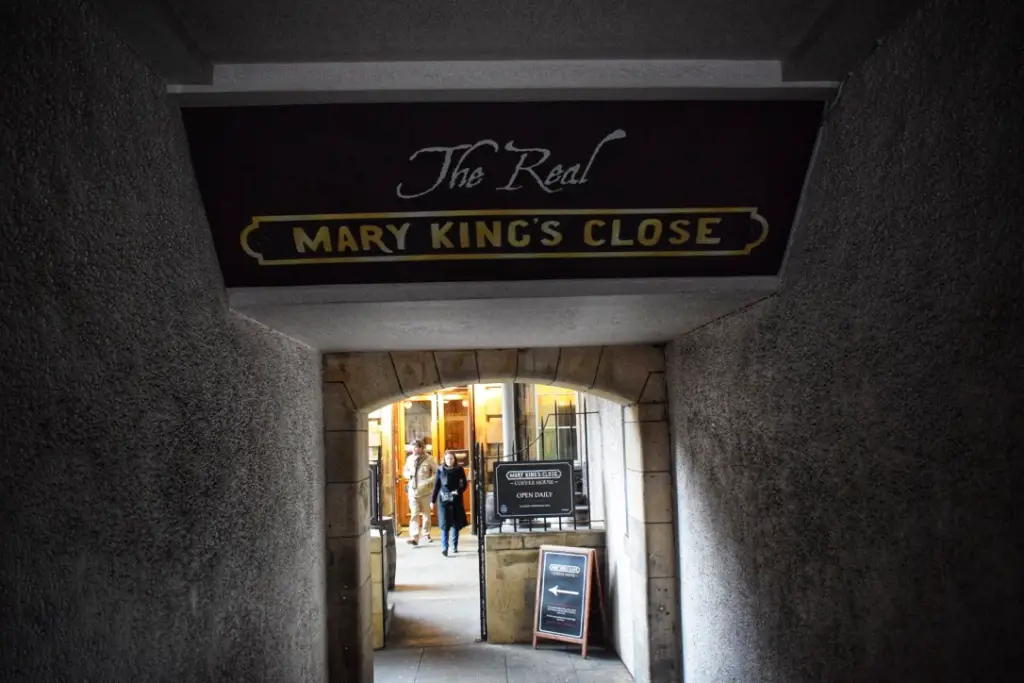 The great thing about this tour is that is it so easy to feel like you have gone back in time. This tour really is worth doing, although I should add that there is a lot of walking up and down stairs and uneven ground so again sturdy shoes are recommended. You are also unable to take photos on the tour hence why we are unable to add them to this post.
Greyfriars Kirkyard
With a taste for the scary we decided to head back to Greyfriars Kirkyard to explore it during the day. I know that it is a weird thing to call a cemetery beautiful but there is no other way to describe it. Walking past the timeworn graves with the castle looming over in the background makes it feel almost magical.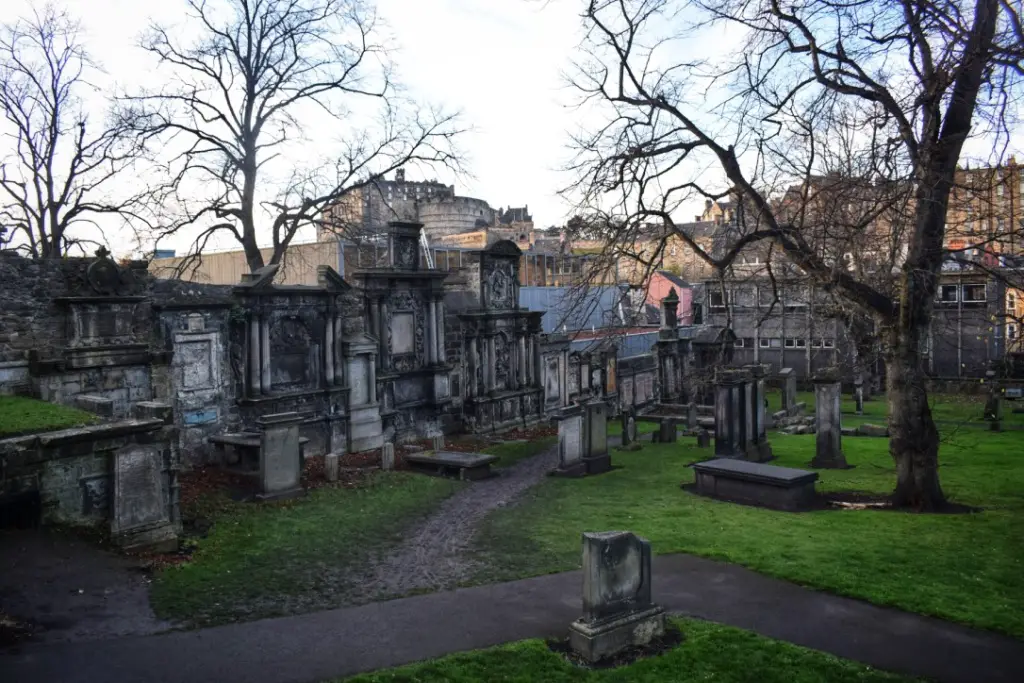 Of course the history here is anything but. For starters the cemetery had a pit where plague victims were buried by the masses. And of course there is also the story of Burke and Hare. They were bodysnatchers who would rob graves to sell the bodies to the local medical school.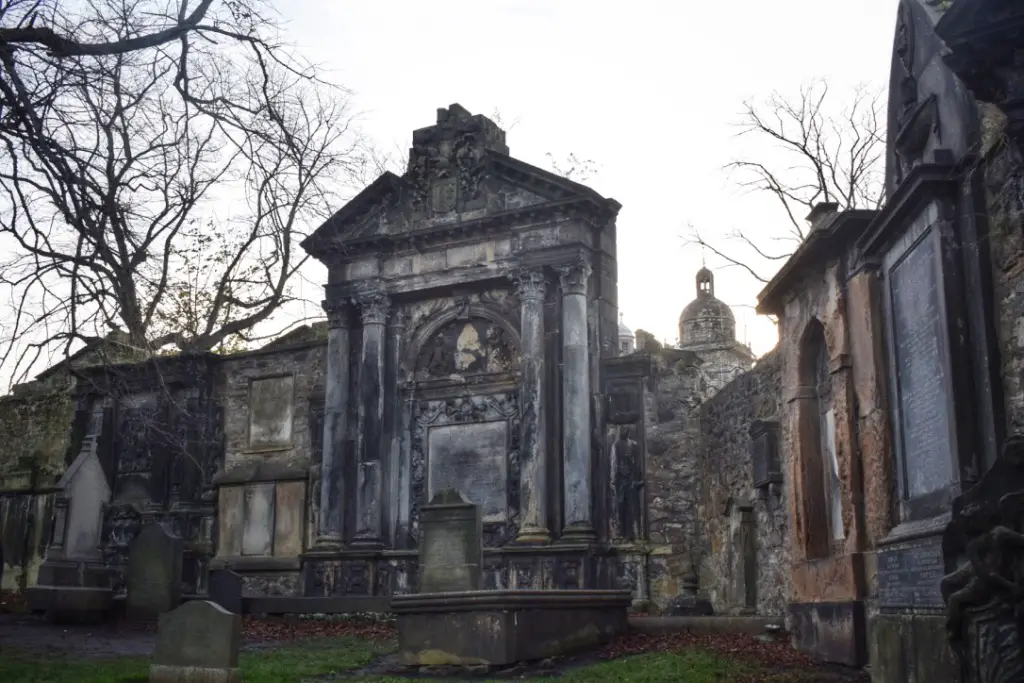 Dinner and drinks at the Grassmarket
If all the stories of bodysnatching and plague victims don't put you off your food then we recommend heading down to the Grassmarket to unwind with some dinner and drinks. Chances are you will pass through the Grassmarket quite a bit during your 3 days in Edinburgh as it is located directly below Edinburgh Castle and was actually once a place where public executions were held.
One of the most unusual hangings occurred in 1742 when Margaret Dickson was hanged for murdering her illegitimate baby after birth. While her body was being taken away she awoke and since her punishment was already carried out she was allowed to go free. You will now found Maggie Dickson's pub located in the area which has been named after her.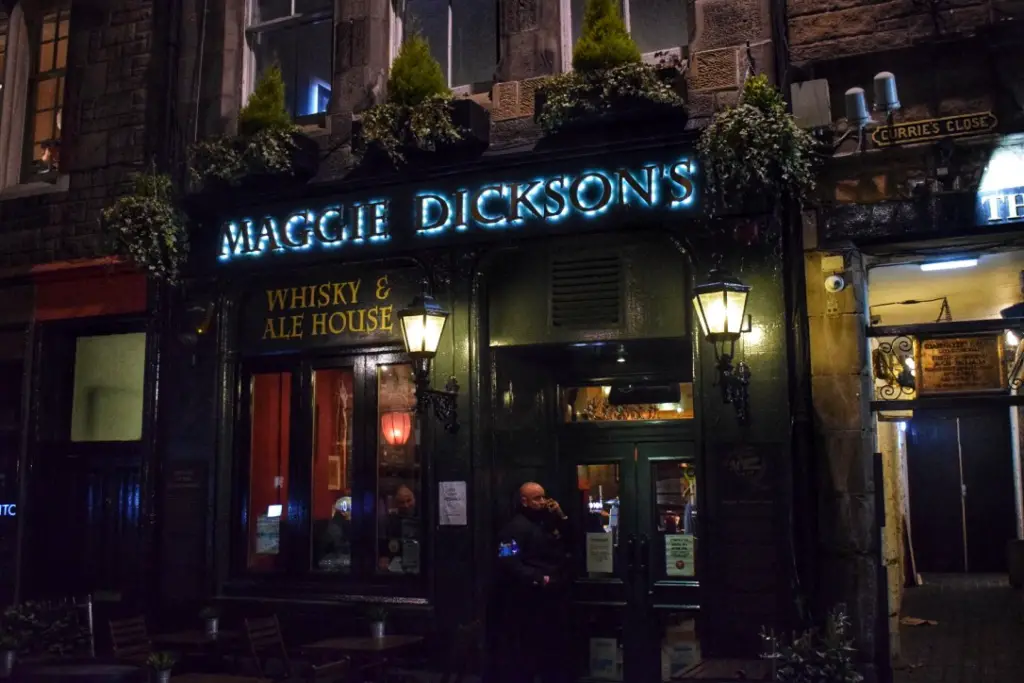 3 Day Edinburgh itinerary – Day 3
Breakfast
As our 3 day Edinburgh itinerary came to its final day, we made our way over to the Southern Cross Cafe for breakfast. Obviously when in Edinburgh you have to treat yourself to a full Scottish Breakfast (although I should put this out there there was no way I was going to eat Black Pudding). Southern Cross was recommended to us as one of the best places to go for breakfast. So we ate and planned our last day in the city.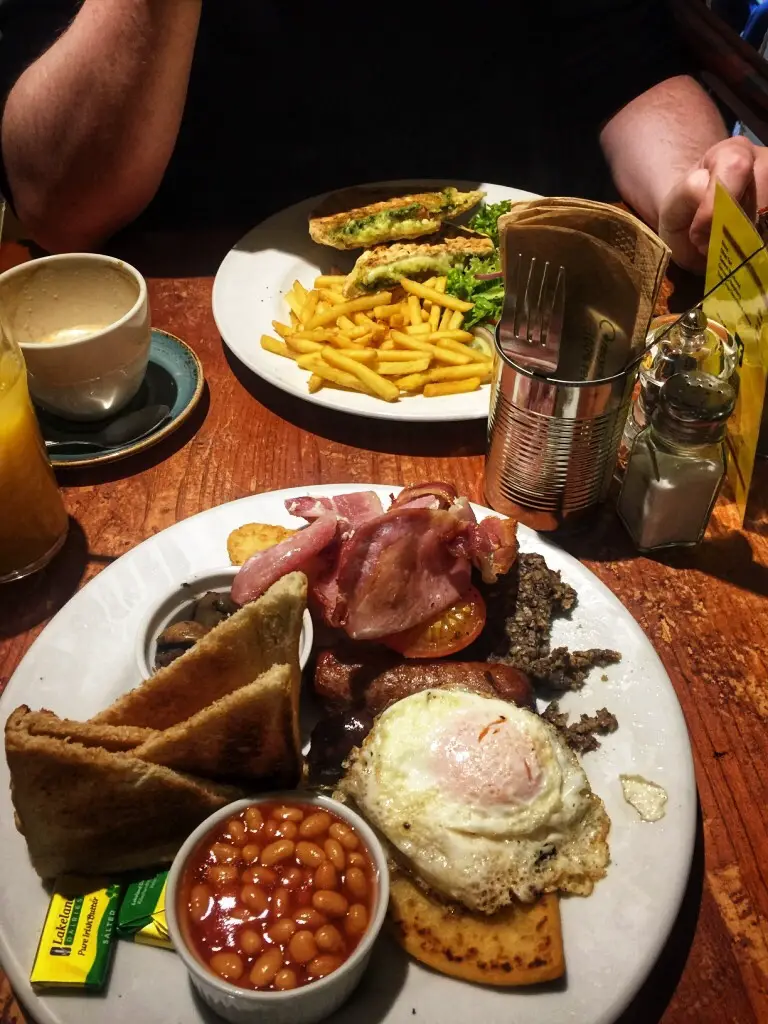 Calton Hill
We certainly couldn't spend 3 days in Edinburgh without a trip to Calton Hill. You probably guessed by the name that it is a bit of an uphill walk to get to the top. But once you are there you are treated to some amazing views of the city including the Castle and Arthur's Seat.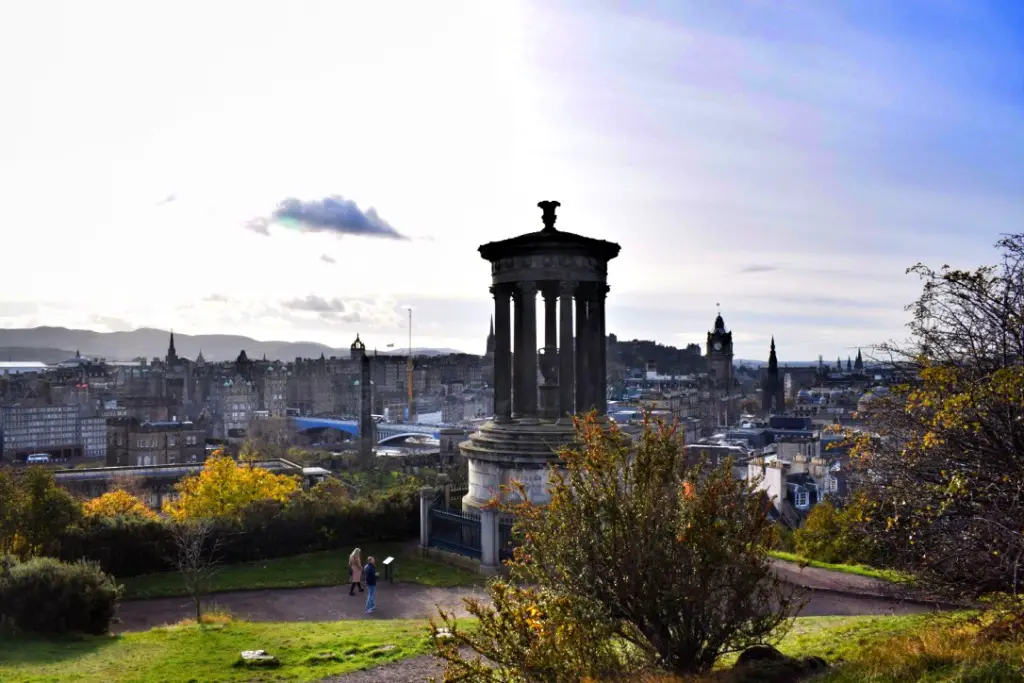 There are a few monuments on top of the hill including the National Monument. Here you can sit and watch people attempting to climb it, as you pluck up the courage to have a go yourself (or not).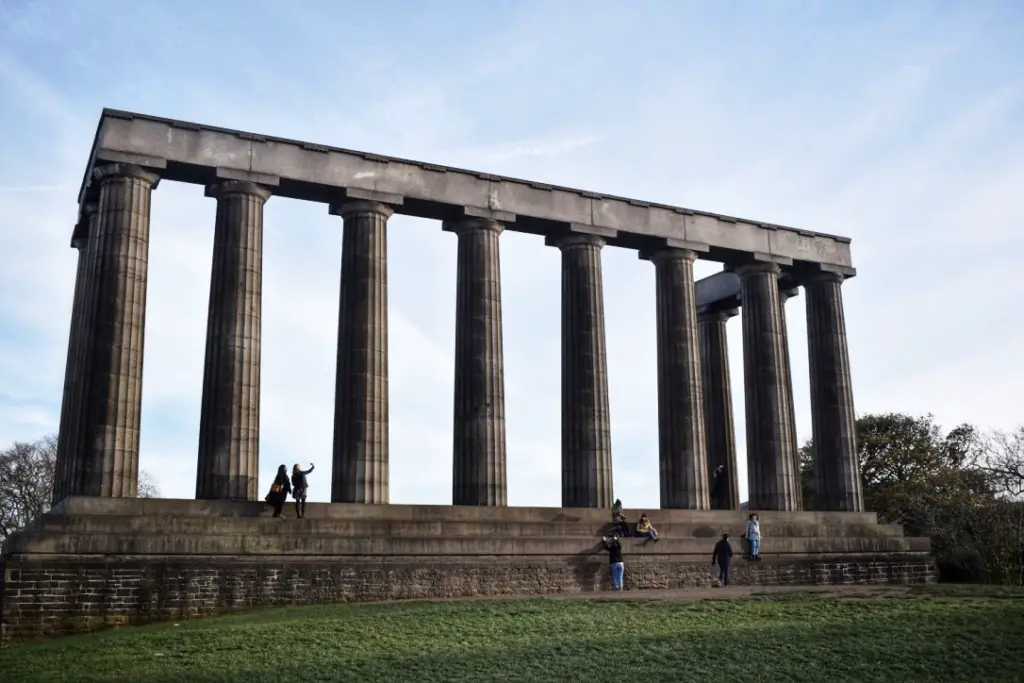 Victoria Street
After visiting Calton Hill we decided to take in the Royal Mile one last time and get in a few snaps of the incredibly colourful Victoria Street in Edinburgh. The street is slightly curved and so is perfect for that all important Instagram shot. Take your time walking down and exploring the quirky shops and bars.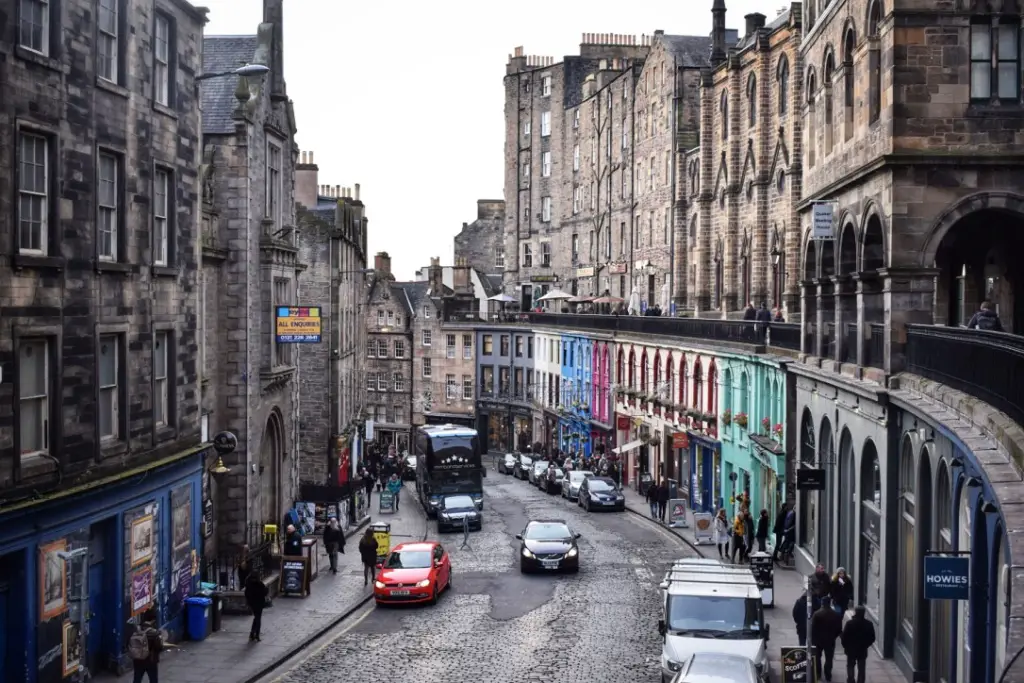 The Vennel
If you want an incredible shot of the Edinburgh castle then head to the Vennel, an alleyway just off the Grassmarket. If you walk up it you will find one of the most photogenic views of the castle.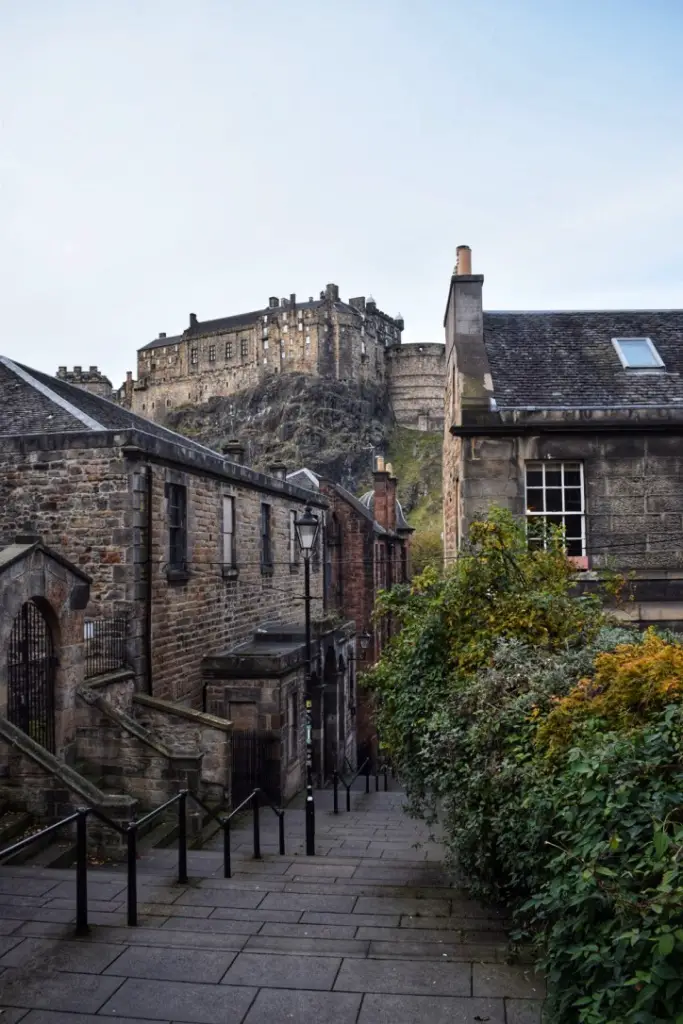 Drink in the oldest pub in Edinburgh
Our last stop before heading for the train station was the White Hart Inn. It is said to be one of the oldest pubs in Edinburgh and is also said to be haunted. They serve some pretty good grub, but it is also a great place to sit with a pint. It does get pretty busy so be prepared, but if you can handle the jostling then it really is worth visiting.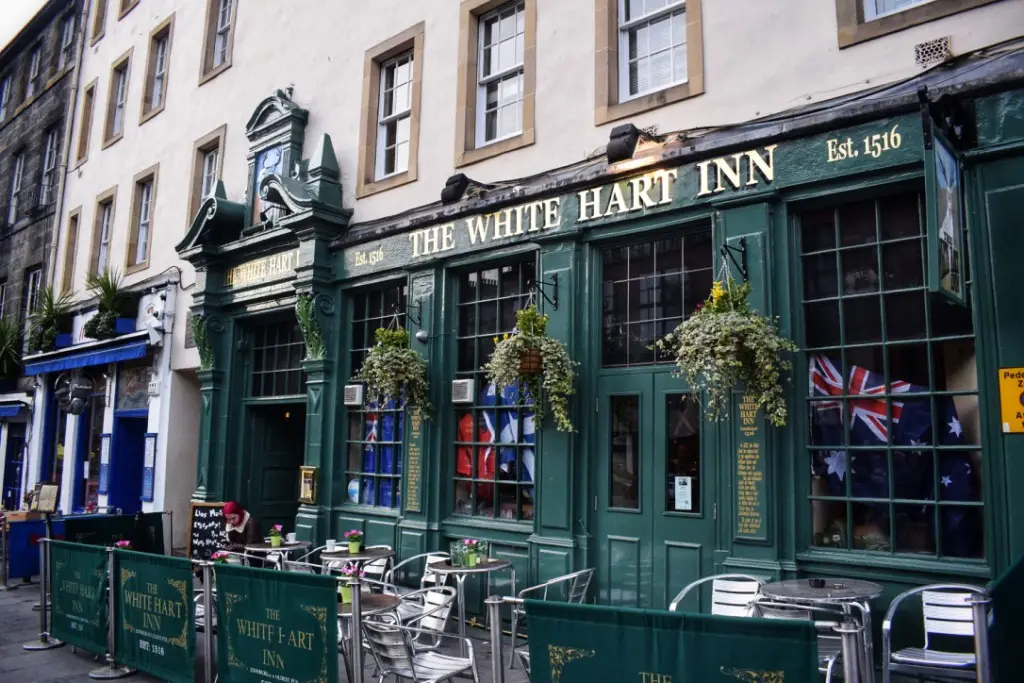 The deep fried Mars Bar
You cannot leave Edinburgh without trying a local delicacy. And considering there was no way we were going to try Haggis we went for the less offensive option, the deep fried Mars Bar. Apparently the thought of deep frying a Mars Bar came about in Stonehaven, Scotland in the Haven Chip Bar. It is now called the Carron in case you ever want to visit. There was some discussion as to whether you could deep fry a Mars Bar. So the only logical thing to do was to test it.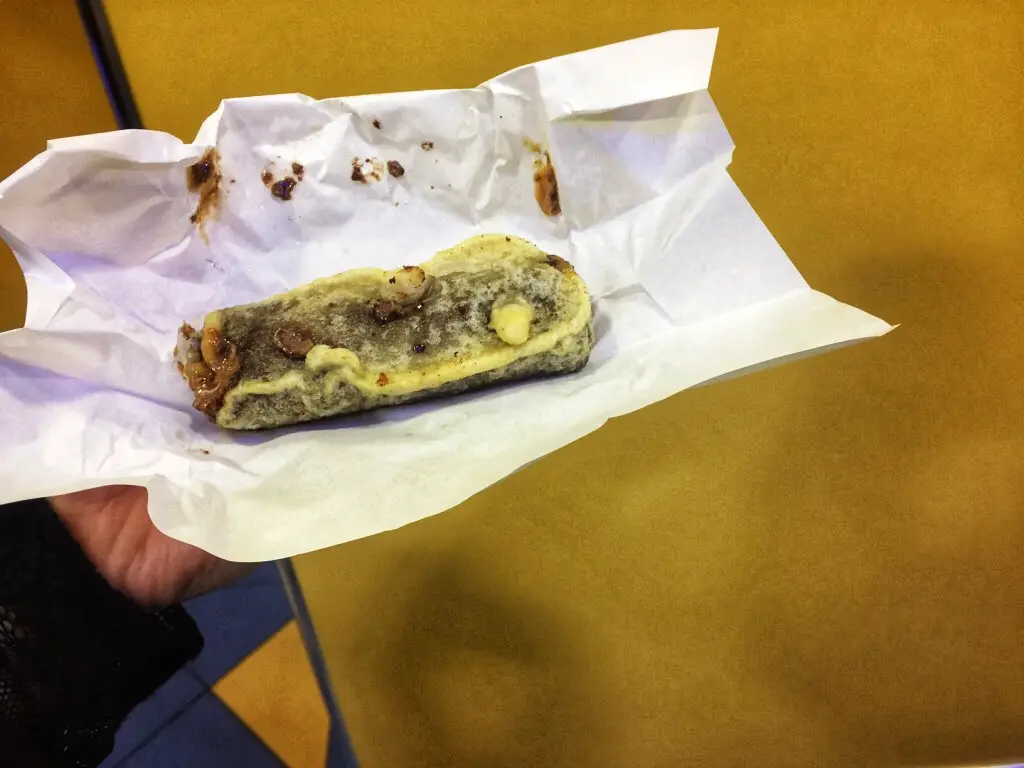 The result was a deliciously crispy on the outside, melted chocolate on the inside, treat. And I'm pretty certain it will clog your arteries. Word spread and the treat is served as most chippers particularly in Edinburgh. Although we would probably recommend that you stick at one as there is no way this is good for you. Still we will try anything once (unless of course its Haggis)!
A reflection – 3 days in Edinburgh
Have you ever visited a city and felt so sad to leave? Edinburgh certainly had this impression on us and not just because we were going back to work the next day. Don't forget to Pin our 3 day Edinburgh itinerary to look back at later!