If you are planning a trip to England, then you really do need to plan to spend at least 1 day in York. It's one of the most fascinating cities in England due to its history. This history is kept alive through the astonishing preservation of its buildings, streets, and shops. It is also one of our favourite places in England, where you feel that after spending only 1 day in York you could belong in a Harry Potter book.  Here is our day trip to York itinerary to help you plan your own visit to this historic city.
Disclaimer:
This post contains affiliate links, so if you use these links to buy something we may earn a commission, at no cost to you. Thank you for your support.
Is a Day in York enough?
You might be wondering if a day in York is enough? In all honesty you can cover a lot of ground and see a lot on a day trip to York. That being said if you do have the time then 2 days is probably ideal. This gives you more time to see all the attractions, and more importantly (in our opinion anyway!) a chance to explore the pubs and chow down on some traditional pub grub. Evenings in York are also incredibly atmospheric and are great for ghost tours. That being said schedules can be tight and a day in York is still ample time to get a feel for the city. Our itinerary was based on us doing a day trip to York, and we managed to see a lot.
When to plan your day trip to York?
When you only have a day in York, you obviously want to visit when the weather is at its best. June to September is great because the days are brighter and the weather is warmer not to mention drier. This is perfect especially because you will want to do a lot of walking and exploring. If winter is your only chance to visit don't be put off as you can still plan an exciting day trip to York. There are a number of museums to visit if it is raining, and you can always warm up in a nice cosy pub.
One thing that we would say is avoid planning your day in York over the summer school holidays (August). It does get really busy and can be hard to get in to certain restaurants. If you are visiting at this time though, make sure you book attractions in advance.
1 day in York- Getting there
The easiest way to get to York is by train. We travelled from Manchester to York and it was approximately 1 and a half hours each way. From Manchester there are several regular trains throughout the day. Make sure you book in advance to get the cheapest fares.
If your day trip to York is being planned as part of a UK road trip driving to York is relatively easy. It is located pretty much between London and Edinburgh, making it accessible from most major UK cities. For instance you can get here from Manchester in under 2 hours.
If you are driving, the York park and ride options are probably the best to save you from having to drive into York city centre. There are a number of places you can go and park your car, and then hop on a bus into York centre. For more information you can have a look at the following website. We've visited York a few times and have done this and honestly it is worth it if you are driving. The buses are pretty frequent and it saves you the hassle of navigating the small streets of York.
Day trip to York – must have items
For the perfect day trip to York here are our recommendations of must have items to bring with you.
Decent walking shoes. With cobbled streets, and long scenic walks around the city walls you will need a good pair of shoes when you visit.
Sun cream in the summer – especially if you plan to walk a lot.
A good jacket, ideally rainproof.
Getting around during your day in York
York is a pretty walkable city, so the best way to get around during your day in York is to walk. Most of the main attractions are in the centre, and walking is perfect because you get to experience the cobbled back streets, and soak in all the sights and sounds of the city.
Another good option is to go for a hop on hop off bus tour. Tickets are valid for 24 hours and the bus stops at all the main sights. Also you get the advantage of seeing York from the top of a double decker bus, and with a knowledgeable guide. Tickets can be purchased online in advance.
York in a day- Things to do
Here are some of the top things to do during your York day trip. It is certainly possible to do everything on the list in 1 day, just make sure you wear some decent shoes because your feet will get tired.
 York Minster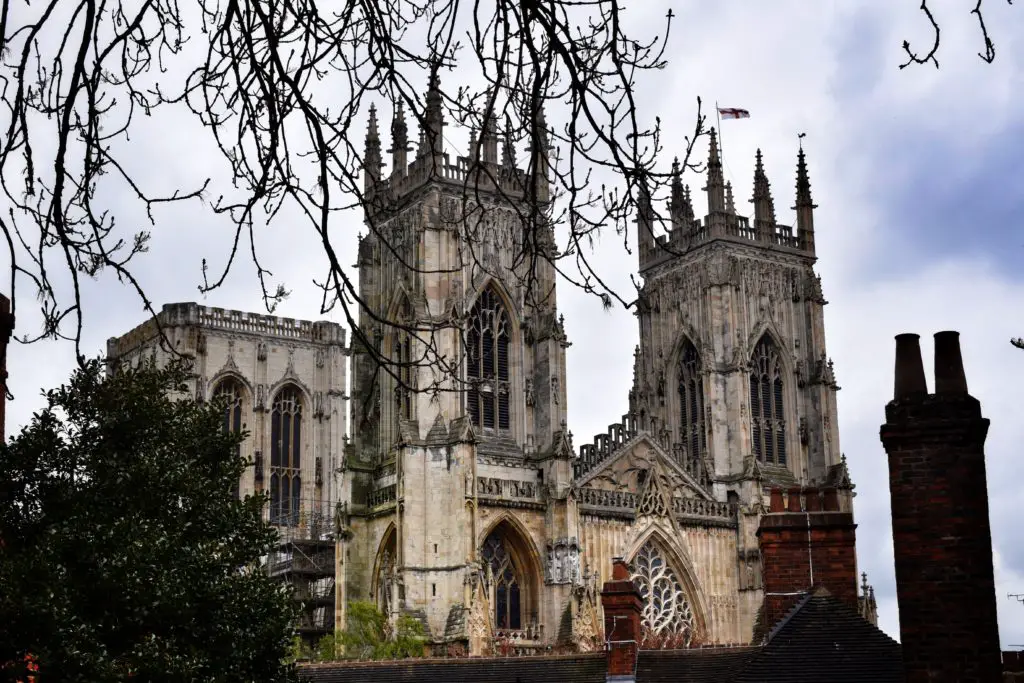 You cannot visit York without visiting this architectural beauty. York Minster is the largest gothic cathedral in Northern Europe. It was completed in 1472 which is a fact so mind boggling to think about, particularly when you are standing on the cathedral floor looking at the intricacy of the building. Admission to York Minster is £10 but if you pay an extra £5 you also get to visit the tower. Just be warned it's a long walk with 275 stairs, and very little space to rest. If you do make it to the top though you will be rewarded with an incredible view. That is of course once you have caught your breath.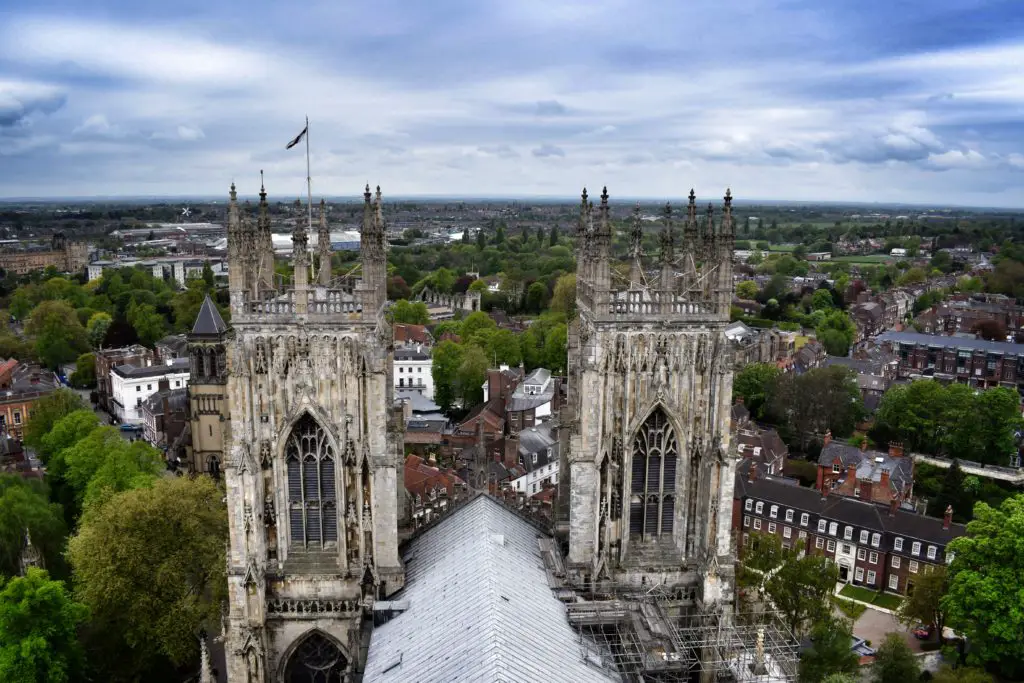 York City Walls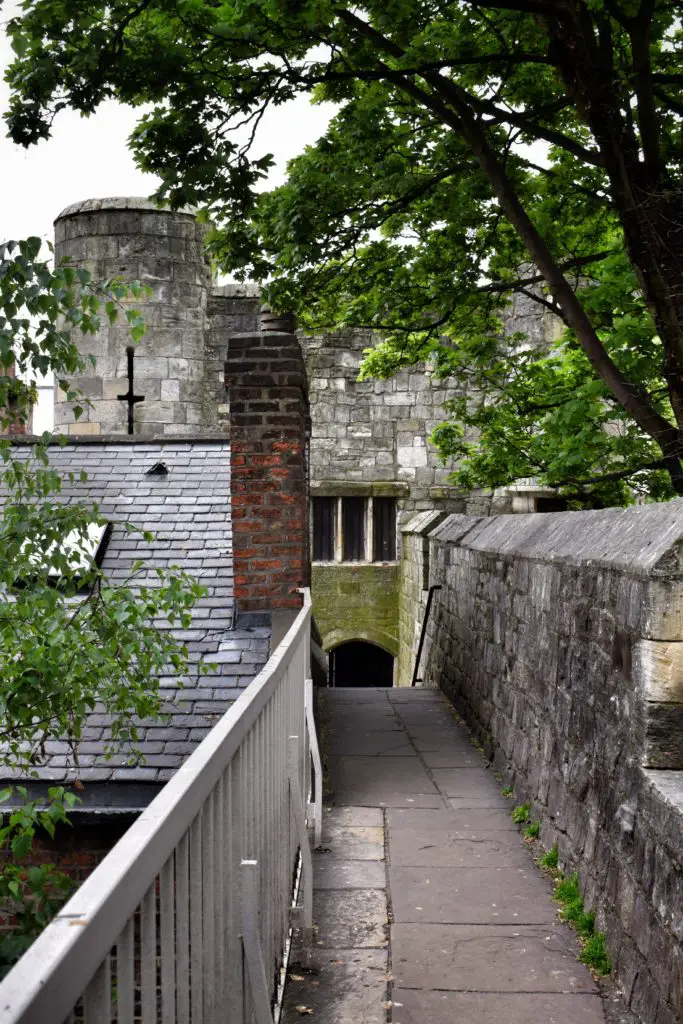 One of the coolest things about York has to be the preservation of the city walls. Dating back to Roman times the walls were used to defend the city from attack. York has more walls intact than any other city in England, although the walls have had substantial changes made to them since Roman times. The walls visible today are estimated to have replaced the Roman walls in the 14th century. If you wanted to walk the entire length this would take around 2 hours. If you are pressed for time we recommend walking between Bootham Bar and Monk Bar. You get some amazing views of York Minster as well as a chance to look at some amazing gardens.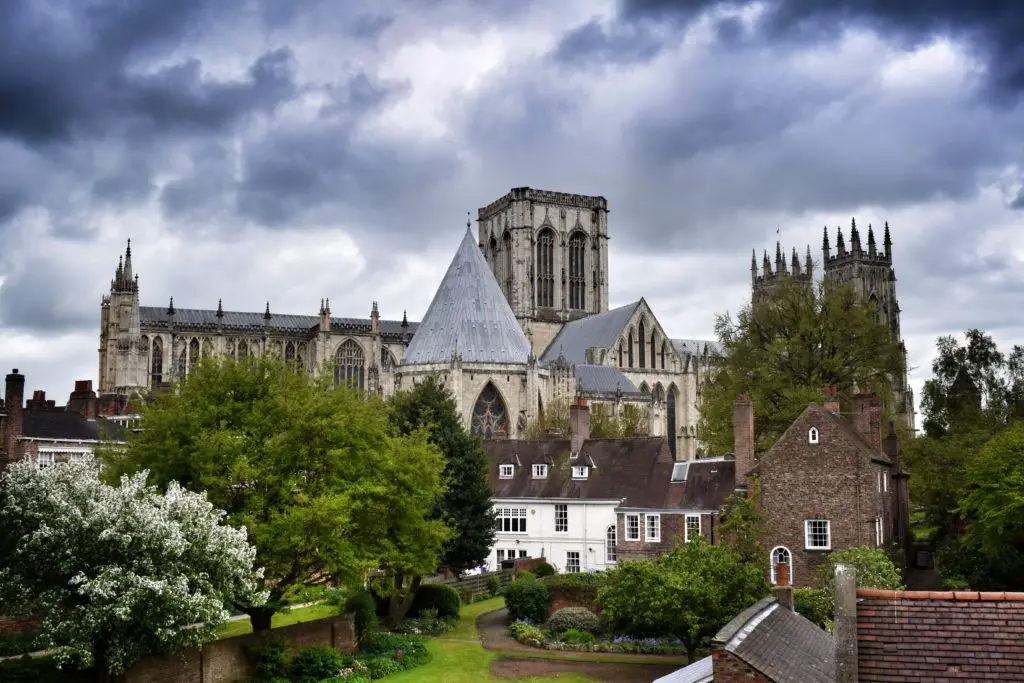 The Shambles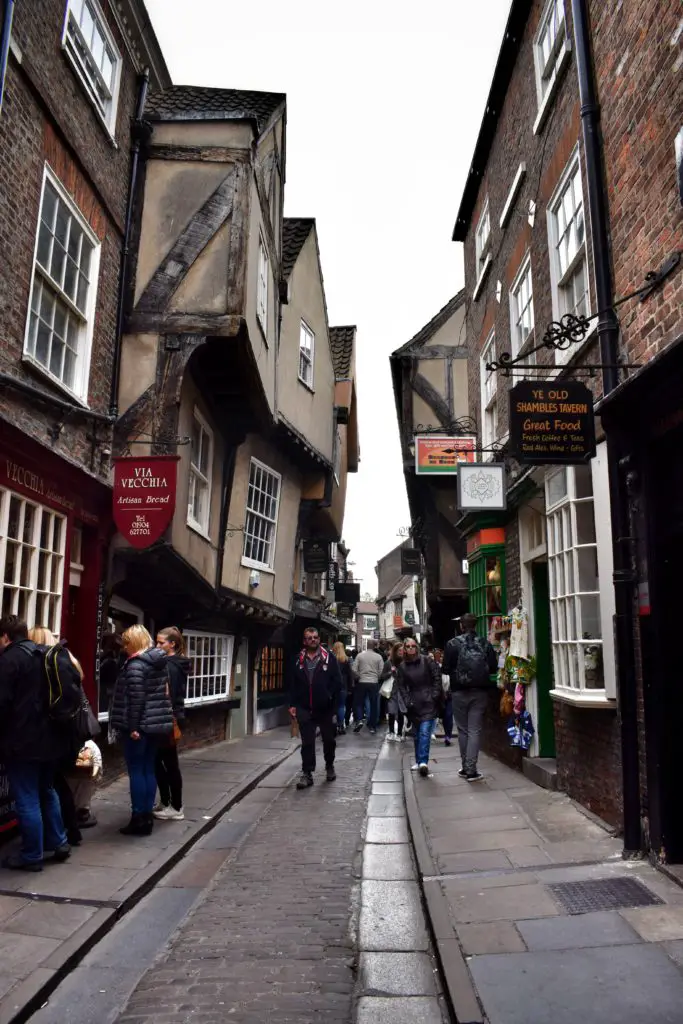 This is probably the busiest street in York and it is not hard to see why. The picturesque buildings dating back to the 15th century  appear to lean over the cobbled street to almost meet in the middle. Historically the street was filled with butchers shops and houses. Now though you will find some quirky shops and bakeries. It's a beautiful place to walk around, although it is best enjoyed at a slow pace.
The York Dungeon
The York Dungeon is a great way to learn all about the history of York, in a more interactive way. You will journey through over 2000 years of York's history from Vikings, to highwaymen and even learn about Guy Fawkes and his famous gunpowder plot.
I'm someone who is pretty much scared of their own shadow so this tour is not for me at all. You go between rooms and actors jump out at certain times adding a more thrilling experience. For me it's terrifying, for others it's fun – so if you aren't scared go for it. You can book your tickets here, and be prepared to be scared!
York River Cruise
A river cruise is a unique way to see York. The tour usually lasts about an hour, and it allows you view the city in style whilst cruising up the River Ouse. You will learn all about the sights, with the onboard commentary, and there is also a bar so you can chill out whilst learning all about York. The cruise is really popular so do book your tickets online in advance.
 The Golden Fleece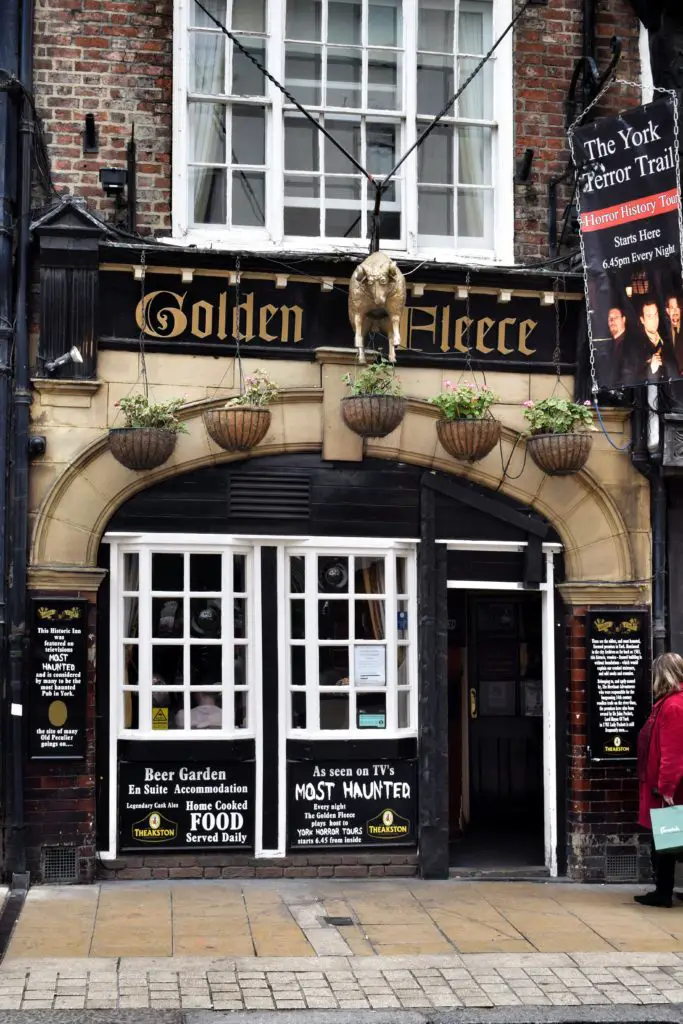 If you are like us then you probably don't need an excuse to go to the pub on holiday. The really cool thing about the Golden Fleece though is that it was built on stilts without any real foundations. Which explains the strange angles and nooks when you enter the pub. Oh and did I mention it is also the most haunted pub in York? It dates back to 1503 and there have allegedly been several ghost sightings. Thankfully we didn't spy anything supernatural during our visit. It is a very small pub so it can be hard to get a table to sip your pint. There is also a restaurant out the back which we didn't eat at but it did seem really busy.
Tea and Scones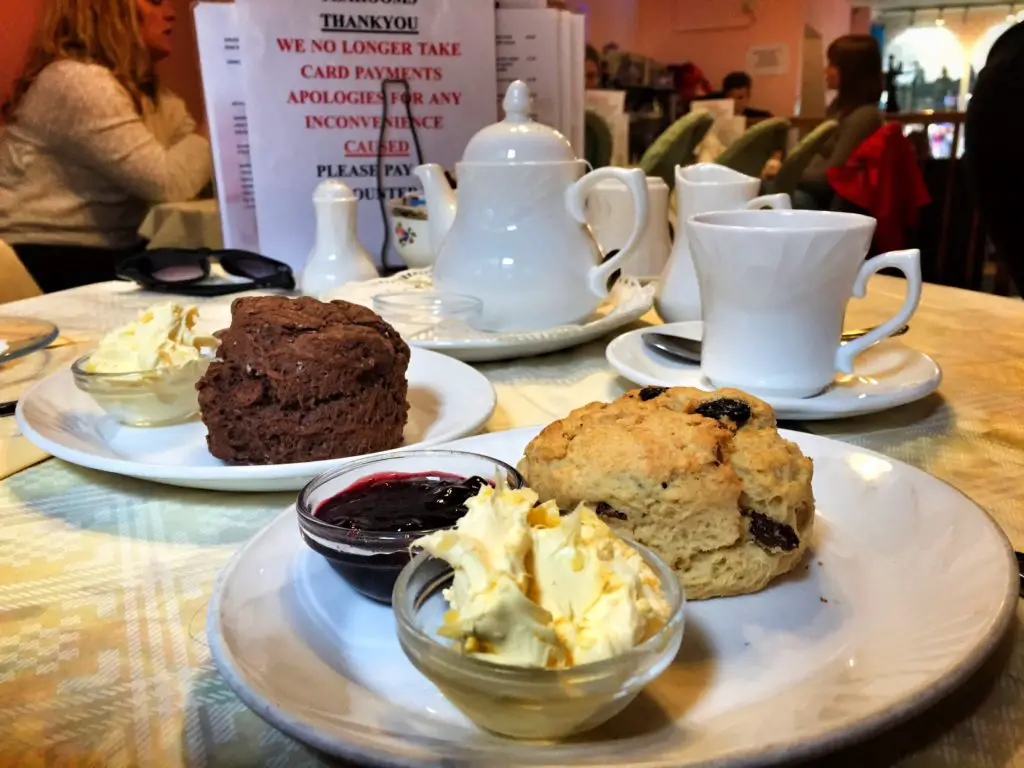 What could be more British than sipping tea whilst munching on some home made scones? There are several tea houses in York with the most popular being Betty's. It is somewhat an institution in these parts with people lining up in the street to get a table. As we didn't really have to time to wait 40 minutes for a table we decided against Betty's. We did stumble across another tea house, Bullivant of York, and were treated to an afternoon tea with scones and home made jam. As a self-confessed chocaholic, Dave was delighted to have a chocolate scone with Nutella and cream.
Food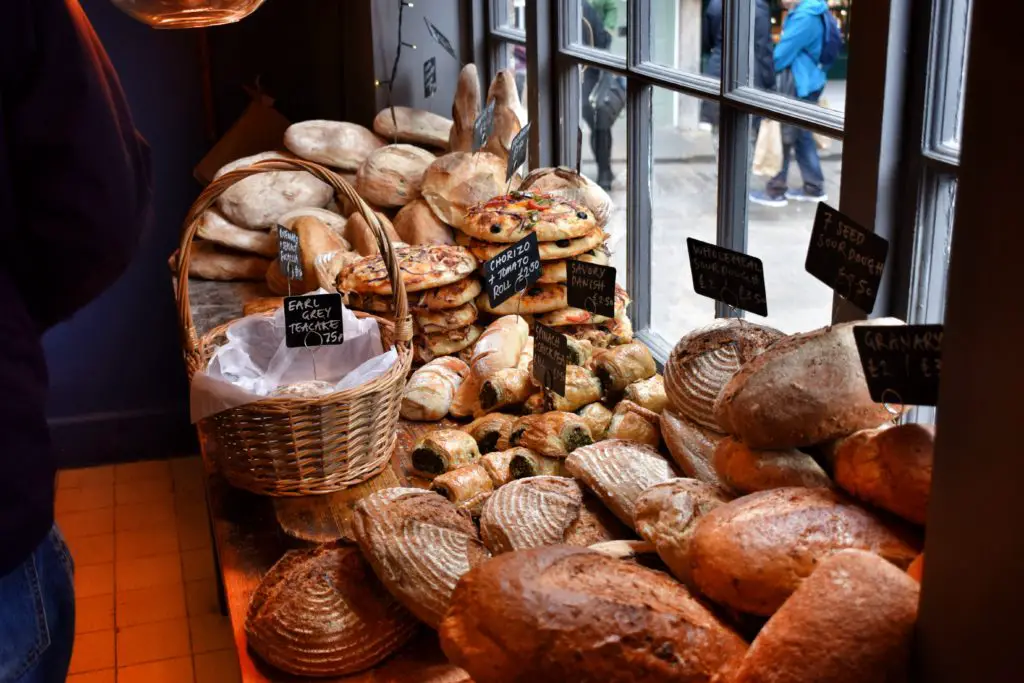 One of the best things about York has to be the food. You can walk around The Shambles and stumble upon fish and chips, roast pork rolls, Yorkshire puddings, bakeries with sourdough and earl grey teacakes. We also stumbled upon a bakery that sold the most exquisite brownies we have ever tasted. It was definitely much needed energy after all the walking and climbing.
Clifford's Tower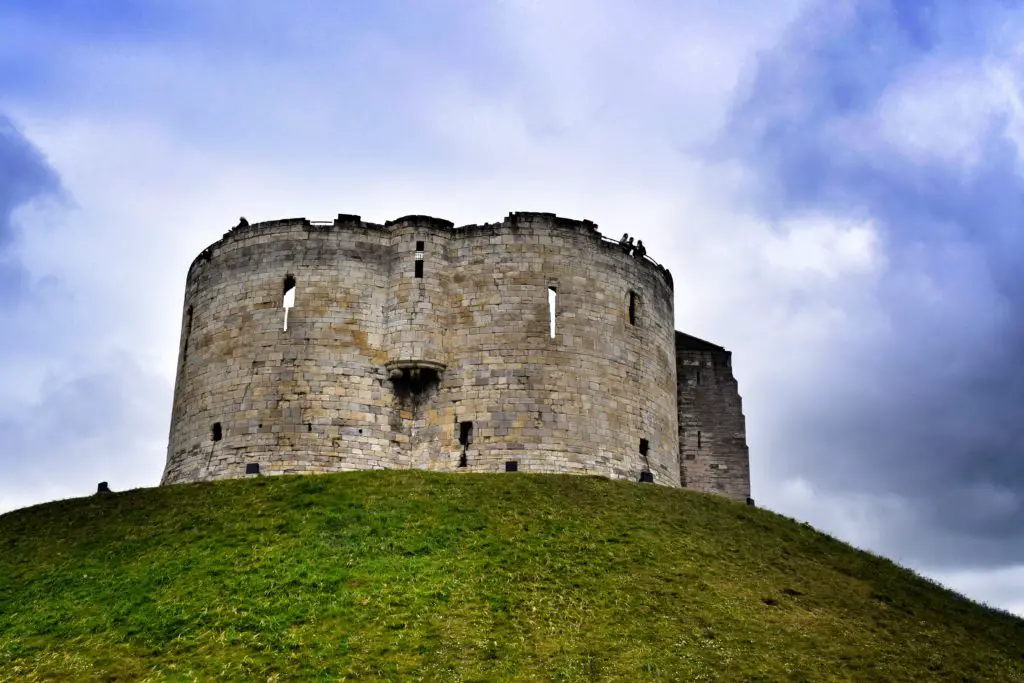 Built upon a large mound York Castle or Clifford's Tower has had its share of brutal and bloody history. These days you can climb to the viewing platform and get some amazing views of York and especially of York Minster. It is also a lot less strenuous of a climb than York Minster so if you are looking for an alternative then this is a must visit.
 York Museum Gardens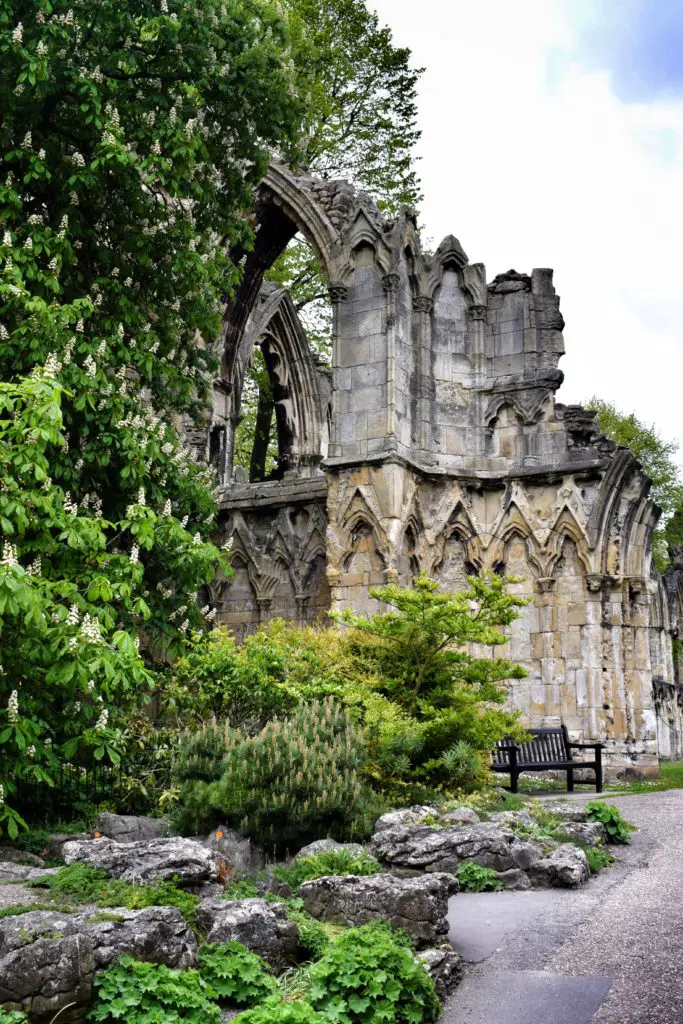 We highly recommend taking a leisurely walk around the museum gardens. Located in the surrounds of the medieval ruins of St Mary's Abbey the gardens are at their best in Spring when the flowers are in full bloom.
 National Rail Museum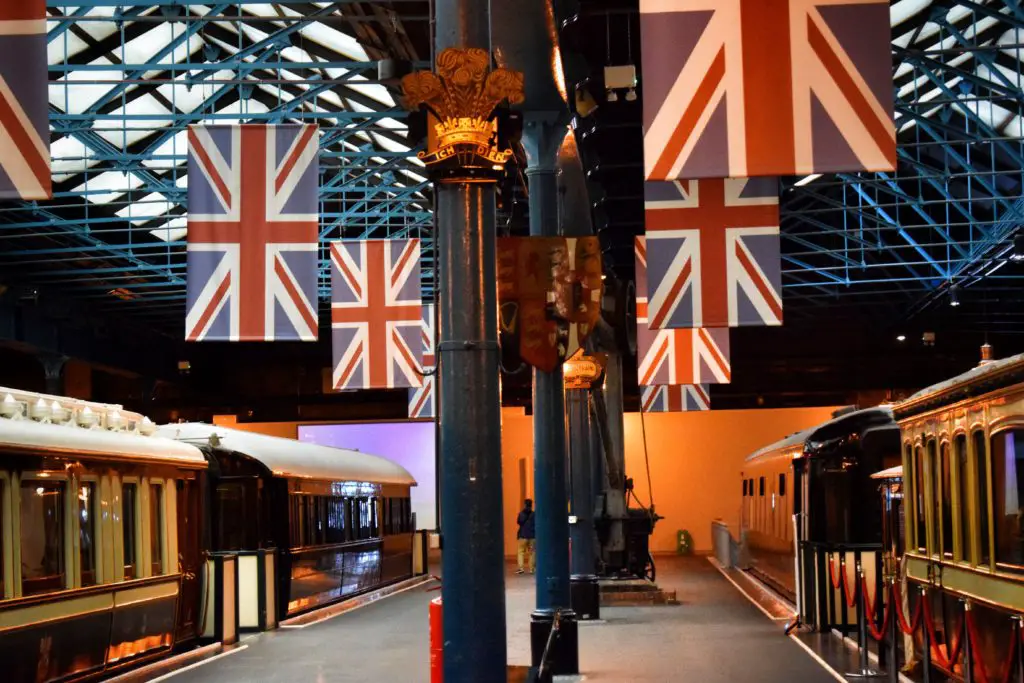 Entry to the museum is free, and it brilliantly tells the story of rail travel in Britain. From peeking inside the carriages of royalty to observing the history of British rail, I have to admit this museum is actually kind of cool. It is also very conveniently located next to the train station so it's a great place to visit before getting the train back to wherever you need to go.
 York Cat Trail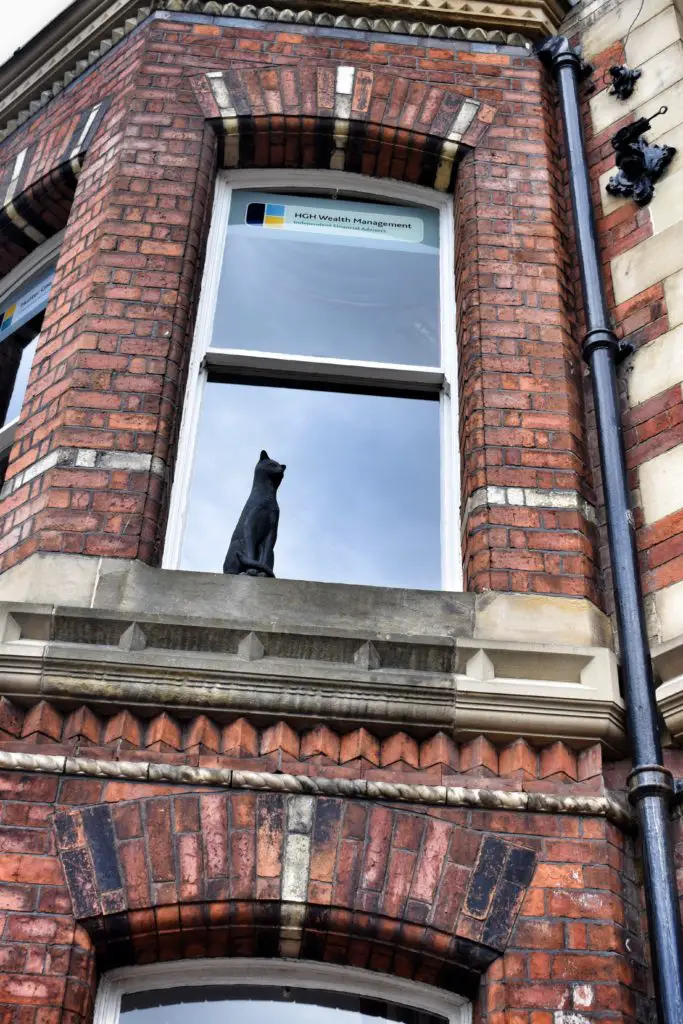 One of the quirkiest things I noticed about York were the statues of cats located on some of the buildings. You can pick up a guide at the Cat Gallery shop, which as you can probably guess is a shop devoted solely to our feline friends. Cats have played a big part in York's history and if you look carefully you will find 18 of them dotted around the city. It's actually a fun way to explore some of the streets of York.
York Day trip- An Itinerary
Morning
Once you arrive in York we recommend visiting York Minster as early as possible. It can get really busy and particularly if you are looking to climb to the top you will need to book this for an allocated time. Once you are done head over to Bootham Bar and walk the city walls to Monk Bar. Spend the remainder of the morning exploring The Shambles and grab some lunch here. After lunch make sure you stop by the Golden Fleece for a quick drink before continuing your day.
Afternoon
After lunch take a walk to Cliffords Tower to enjoy the views of the city from here. Once you are done head back towards The Shambles and grab some afternoon tea. Keep an eye out for the Cat Trail along the way and see if you can spot any statues. Take a walk to the Museum Gardens for a bit of a stroll before heading to the National Rail Museum. The good thing about the museum is that it is so close to the train station, so a great place to end your York day trip.
Romantic things to add to your day in York
If you are lucky enough to be visiting York with your significant other here are some of the more romantic things to add to your day in York.
Evening River Cruise
An evening river cruise is definitely one of the more romantic things to add to your day in York. Not only do you get to experience York from a different perspective but you can sail along the River Ouse with floodlights guiding you along. You also get a glass of Prosecco to add to the fun.
Self drive boat ride
Another slightly more romantic thing to add to your day in York is to book a self drive boat trip down the River Ouse. If you want to spice it up a bit you can pack yourself a picnic to nibble on as you enjoy the city sights from the water.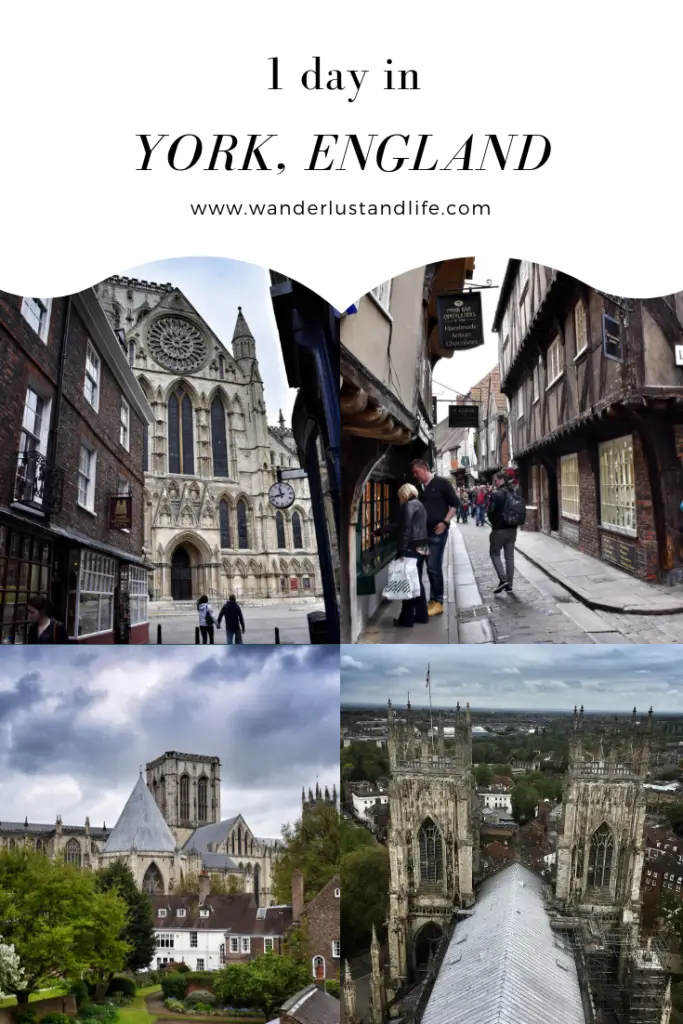 York in a day – a recap
We hope this 1 day York itinerary has inspired you to visit this amazing city. There is a lot to do but you can do a lot in 1 day if you plan it right. If you are looking for more beautiful places in the UK then these posts might just inspire you.
Planning the Ultimate romantic weekend break in Whitby