If you are wondering 'Is Venice worth visiting'? Well you have come to the right place. In this guide we answer all the important questions like 'Is Venice Expensive' and 'How long should I stay in Venice for'. Hopefully by the end of this guide you should be able to decide once and for all if you should plan a trip to the Italian city.
Disclosure:
This post contains affiliate links, so if you use these links to buy something we may earn a commission, at no cost to you. Thank you for your support.
Before we answer the question 'Is Venice worth visiting' here is some background
Located in the North of Italy, Venice is the capital of the Veneto region, which is built on about 100 small islands in the Adriatic Sea. It's known as the city of canals and the floating city, so you will be unsurprised to hear that there are no roads in Venice – just canals and footpaths. Due to this the main mode of transportation is of course via boat, and included in this are the world famous gondolas.
There are said to be about 350 gondolas and 400 gondolieri (people who operate the gondola in case you were wondering) in the city. It's a specialised craft operating the gondolas which isn't a shock considering they are about 11 metres in length and weigh 600kgs. Imagine trying to operate that in a tight canal!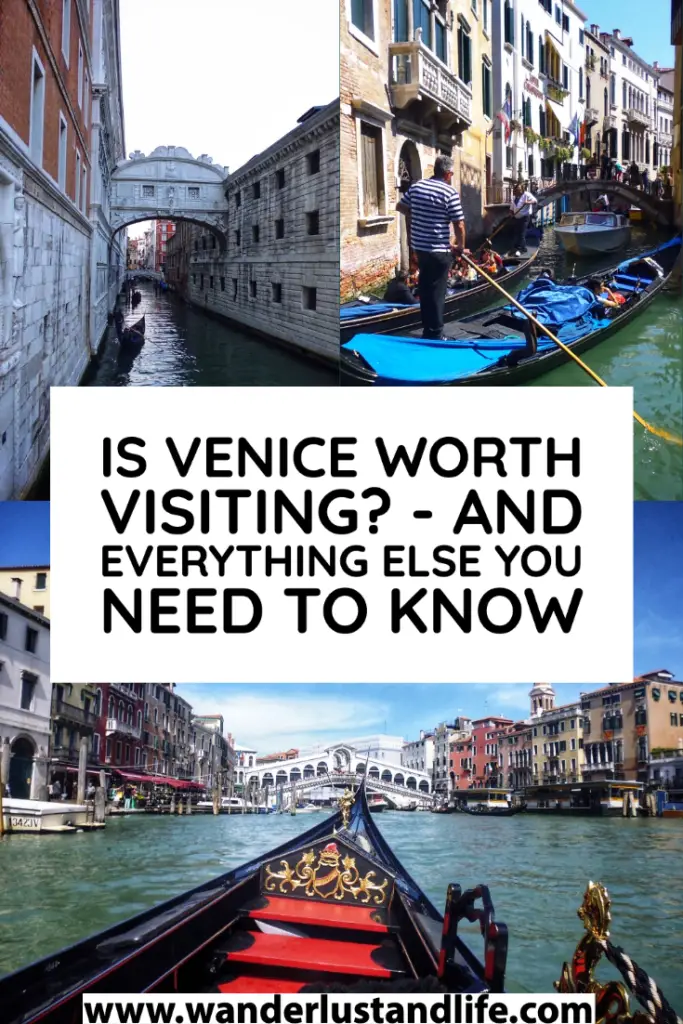 Is Venice expensive?
Venice is actually quite an expensive city. Maybe not in the same realms of Copenhagen or Oslo, but it's still pretty pricey. For starters you can expect to make a lot more for accommodation here than other places in Europe. And even if you do pay a hefty fee your room will probably be quite small because space comes at a premium in Venice. On top of accommodation fees there is also a city tax to factor in that your hotel will charge you. This will be specified at the time of booking.
If you are trying to save money it might be worth staying on Murano or even Lido – accommodation is cheaper, and at times more spacious.
Keeping in mind Venice is an island it costs quite a bit to ship goods in and out of the city, therefore a lot of items will be quite expensive. For instance we found food in Venice to be a lot more expensive than food in Rome. It's also a lot easier to end up eating at tourist traps, because the whole city is really catered to tourists.
Do I need cash in Venice?
These days the vast majority of places in Venice take card payments so you shouldn't really need any cash. That being said it is always good to have some just in case as some smaller stores may not accept card. We also paid our gondolier in cash because it was easier for everyone. Another thing to note is that we have had it before where card machines have not been working, so having some cash can be advantageous. Venice like all of Italy uses Euros, so if you do bring cash make sure that you have the correct currency.
What language do they speak in Venice?
The main language in Venice is of course Italian, however some people do speak Venetian here too. English is widely spoken so you should be fine if you don't speak Italian (or Venetian). That being said it is always polite to learn some of the basics when you are in a new country. Here is some basic Italian.
Hello: Ciao
Thank you: Grazie
Please: Per favore
Goodbye: Arrivederci
Is Venice easy to get to?
A lot of different airlines fly into Venice Marco Polo Airport, and recently there has been an increase in low cost carriers from around Europe flying here too. Some US airlines also fly into Venice, so check with your carrier.
The airport itself isn't technically in Venice, rather on the mainland. From the airport you can either get a bus over the Ponte della Liberta, a road that connects Venice to the mainland. Or if you have the money and want to arrive in style you can also travel by water taxi.
How long should I spend in Venice?
You might be wondering 'is Venice worth visiting' for a long period of time? We think the perfect amount of time for Venice is somewhere between 3 and 4 days. It's quite a compact city (and accommodation is expensive) so you probably will not need a long time in Venice. 3 – 4 days should give you ample time to explore the islands like Venice, Lido, Murano, and Burano at a leisurely pace.
Is Venice safe?
Venice is a very safe city, particularly in comparison to other Italian cities such as Rome or Milan. It sort of exists in a bit of a bubble in the sense that it is an island, and most people who live and work here are in some way related to the tourist industry. We never felt unsafe walking around day or night in Venice.
Your biggest safety concern in Venice in our experience is petty theft like pickpocketing. This is particularly prevalent in crowded tourist spots. Just have your wits about you like you would anywhere in the world and you should be fine.
Is Venice worth visiting compared to other Italian cities?
Venice is certainly very different to other Italian cities. For starters it is mostly geared towards tourists, whereas in other Italian cities you still get to mingle with the locals and see how they live. It is worth visiting compared to other Italian cities because there is no where else like it in Italy.
Is Venice worth visiting compared to other European cities?
We also think Venice is worth visiting in comparison to other European cities. Again because of the unique nature of the city, with its lack of roads, gorgeous canals, and fascinating history, it really is a must see destination in Europe.
Can I use public transport in Venice?
As mentioned earlier in this article, Venice doesn't have any roads, so your public transport options are obviously going to involve boats. Most of the time you will probably find yourself walking around Venice as this is really the best way to see the island. That being said a cruise up the Grand Canal is a must, and we highly recommend you visit some of the other islands like Burano at the very least. In this case you will need to go via public transport.
The easiest way to do this is to purchase a Vaporetto or ferry ticket. We ended up buying a ticket that covered our transport each day.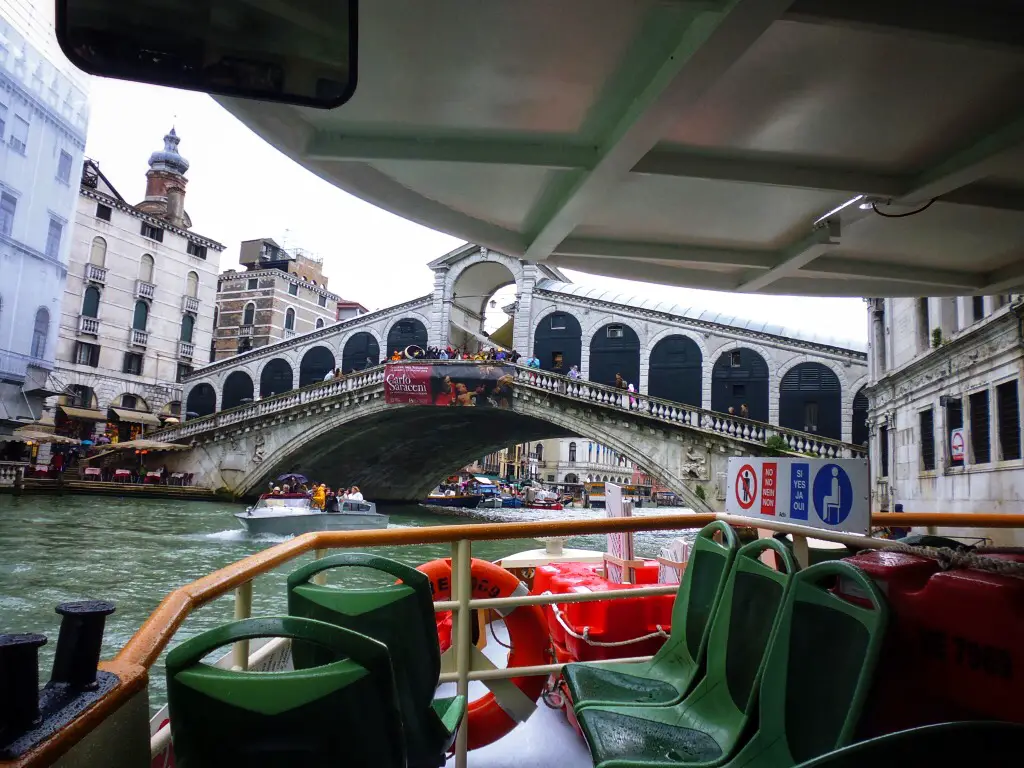 What is there to do in Venice
If you are wondering is Venice worth visiting in terms of attractions, then here are some of the best things to do.
San Marco
A must on any visit to Venice is visiting San Marco, or St Mark's Square. This is the main square in Venice, and one of the top sights is of course the Basilica di San Marco. The line can be long to get inside but it really is worth it. Just don't bring bulky backpacks as you will not be allowed inside with them.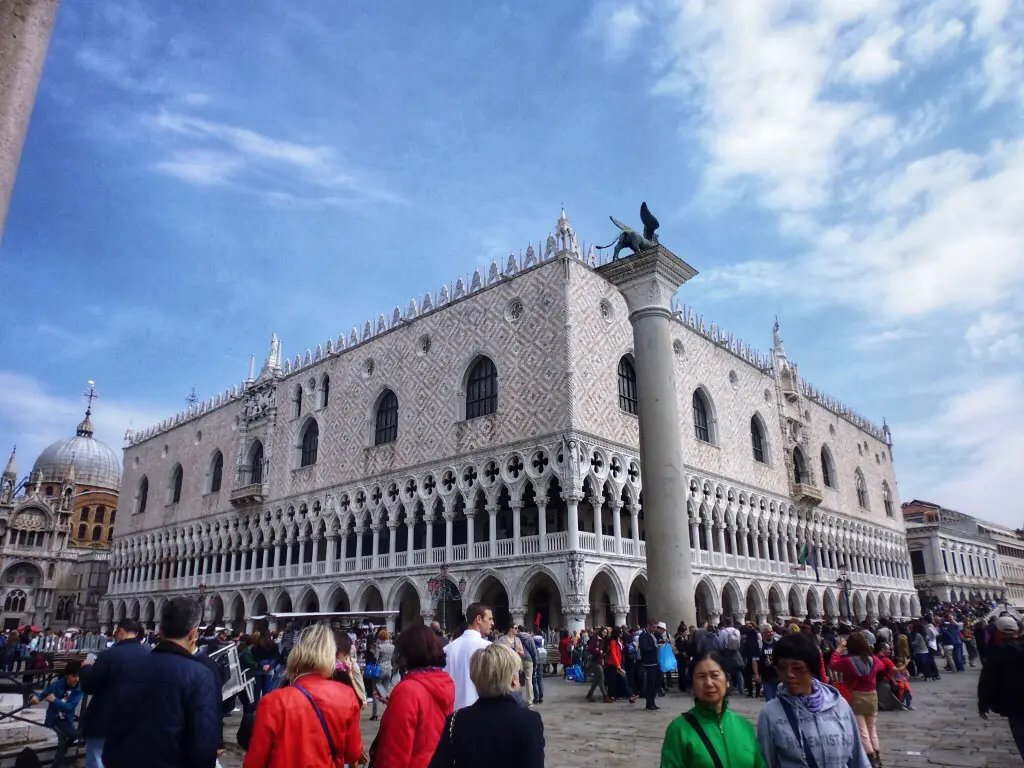 Palazzo Ducale
This light pink checkered building near St Mark's Square is not to be missed. The attic housed a prison that Cassanova himself was held in. There is also a secret passages tour here that we unfortunately didn't get a chance to do, but it is on our list for next time.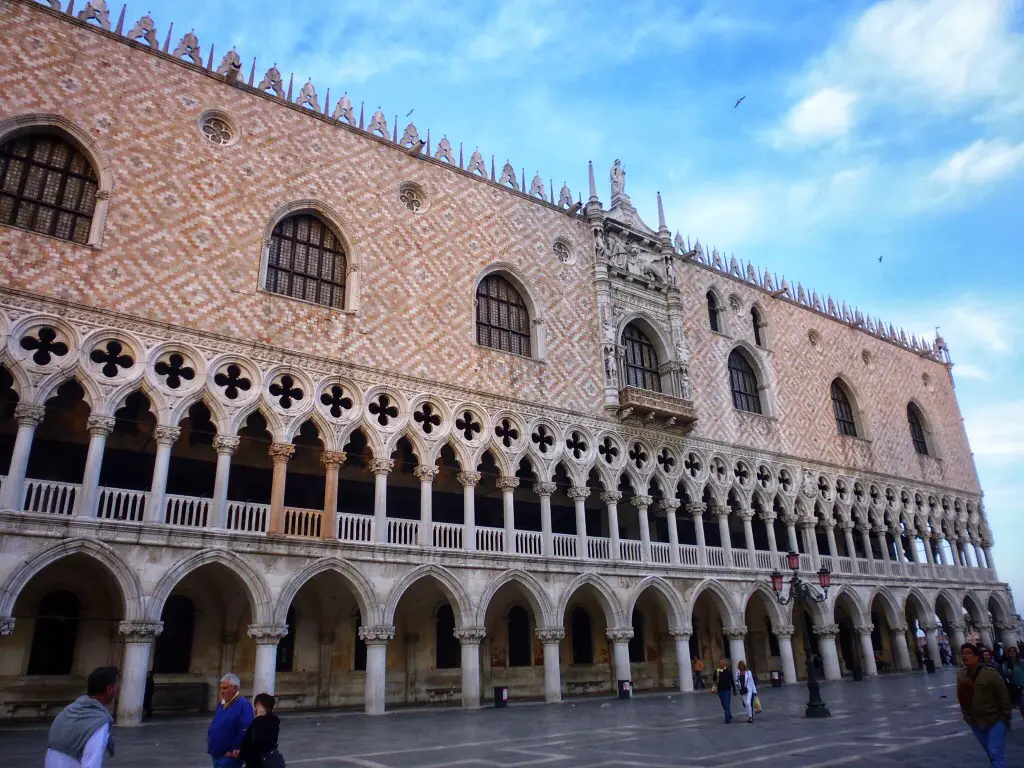 Doge's Palace
Doge's Palace is one of the most important historic landmarks in Venice. It once served as the seat of Venetian politics and power, and is now a popular tourist attraction. It's one of those places that you should definitely try and purchase your tickets well in advance.
The Bridge of Sighs
This small limestone bridge is one of the most popular in Venice. Apparently it was built to move prisoners between buildings, and rumour has it the bridge was the last view of the outside world for criminals being sentenced to their deaths. As they viewed the world for the last time they would take a final sigh.
Most os this is pure rumour, but it is an interesting theory anyway. There is also a rumour that if you kiss under the bridge your love will last forever. Of course the only way to do this is via gondola, so it is fair to say this was probably made up by gondoliers to increase business.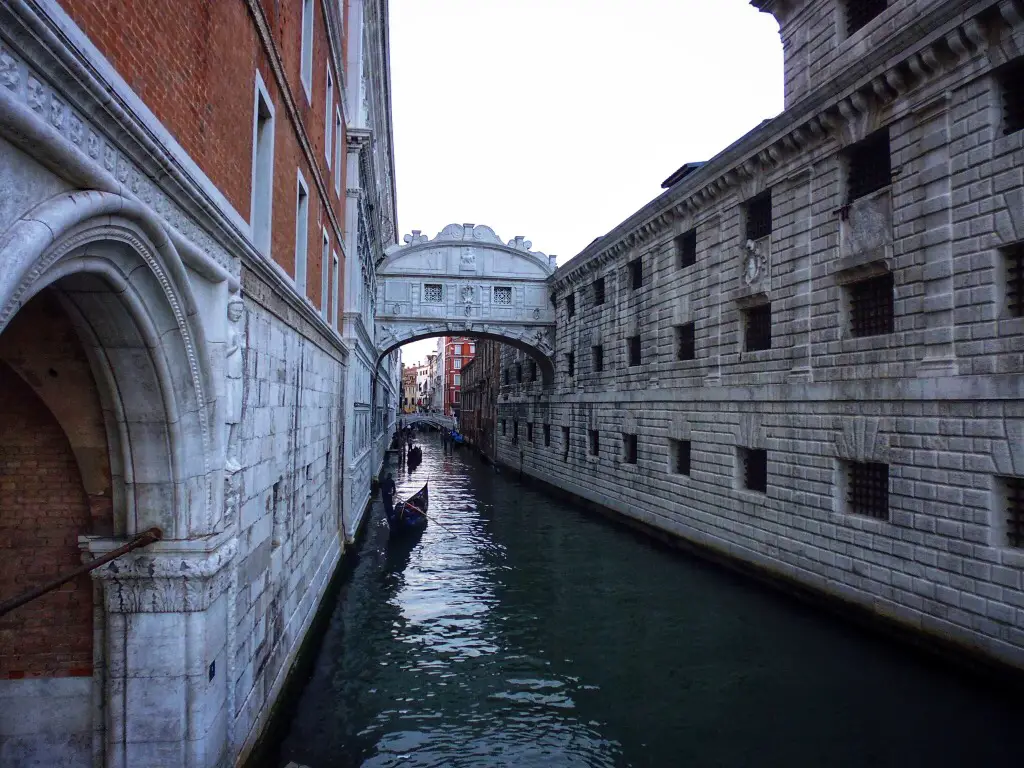 Go island hopping
Another must in Venice is to take the Vaporetto to some of the other islands like Murano, Burano, and the Lido. They are all so different but Burano with its colourful houses has to be our absolute favourite. You can also book private tours with professionals who will be able to give you all the information you need about each of the islands and their history.
Ride a gondola
It's totally cliched, but something that must be done in Venice. You can get a Gondola from several locations around Venice. A lot of people tend to depart from around San Marco, but we decided to hop on around the Rialto.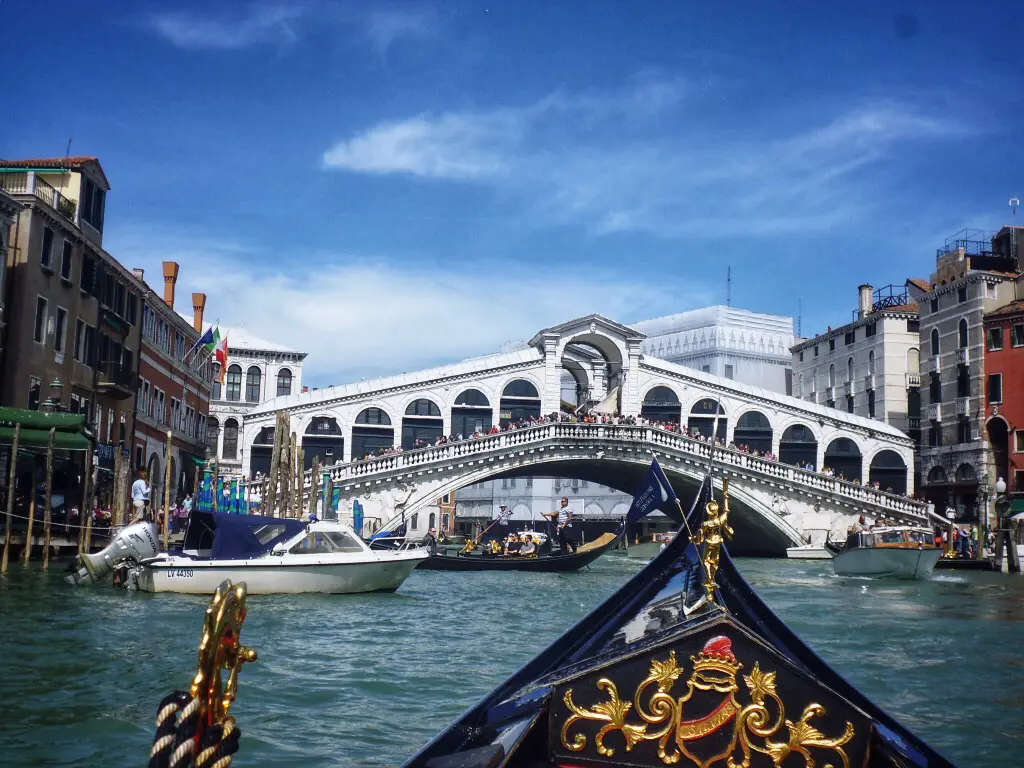 Rialto Bridge
One of the oldest and grandest bridges in Venice is the Rialto. It is a very busy bridge though so be prepared to jostle your way through swarms of tourists. From the top though you get a pretty incredible view of the Grand Canal.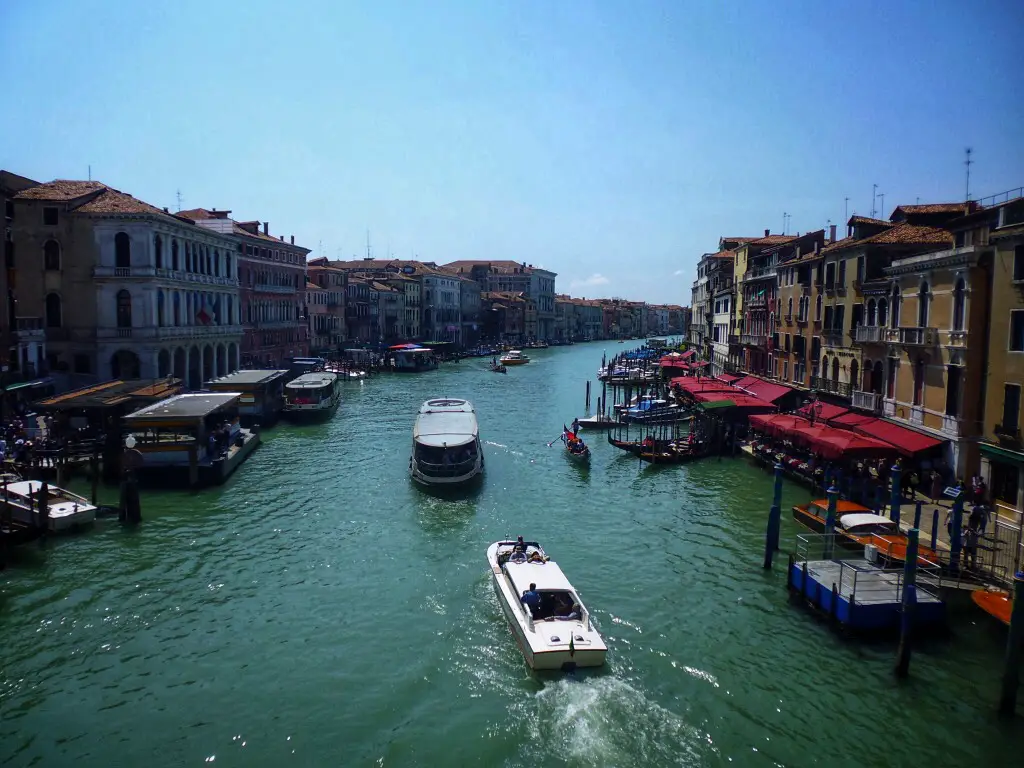 Just Explore
Seriously one of the best things you can do in Venice is to just walk around and explore. The whole place in unbelievably photogenic no matter which path you walk down.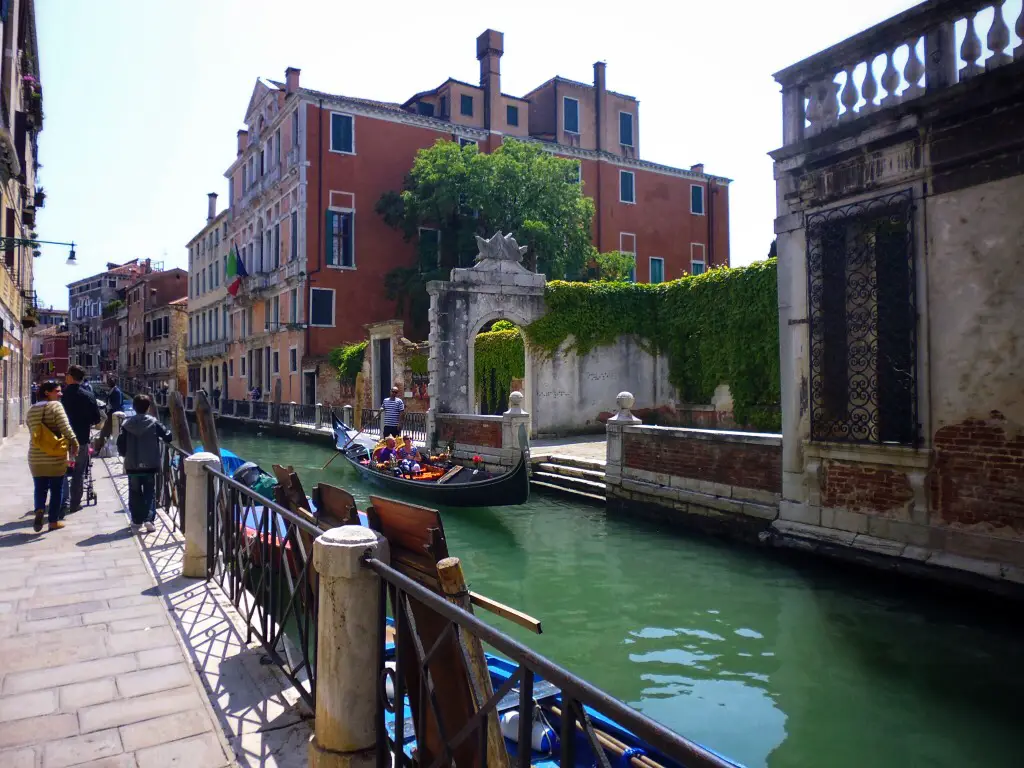 Do an evening ghost tour
Venice has a really fascinating history and doing a ghost tour is a really good way to get hear all about it. they also give you the chance to get to grips with the more obscure side of the city.
Is Venice worth visiting for foodies?
Now that you know what there is to do in Venice you might be wondering 'is Venice worth visiting for foodies'? Our honest answer is yes and no. Yes, because Venice prides itself on good quality seafood dishes. One of the best local dishes to try is the risotto with squid ink. You also have a lot of wine style bars serving cichetti which is a finger food that goes perfectly with a glass of wine. The idea is to visit different bars, have some cichetti and wine, and then move on to the next place.
The reason Venice isn't always great for foodies is because you have to be smart and avoid eating at the tourist traps. Tourist traps are usually restaurants on main streets with servers at the front trying to gain your custom. They also have the menu in a lot of different languages or with lots of pictures. These restaurants usually serve mediocre food and charge a fortune for the privilege.
If you are a foodie, do some research to get the best out of your time in Venice.
Is Venice worth visiting for the nightlife?
If your idea of great nightlife includes partying till all hours of the morning, Venice might not be for you. If on the other hand you are more into cocktails by the canal, or rooftop bars than you are in luck. The nightlife in Venice is all about slowing down, sipping drinks, and enjoying your surroundings.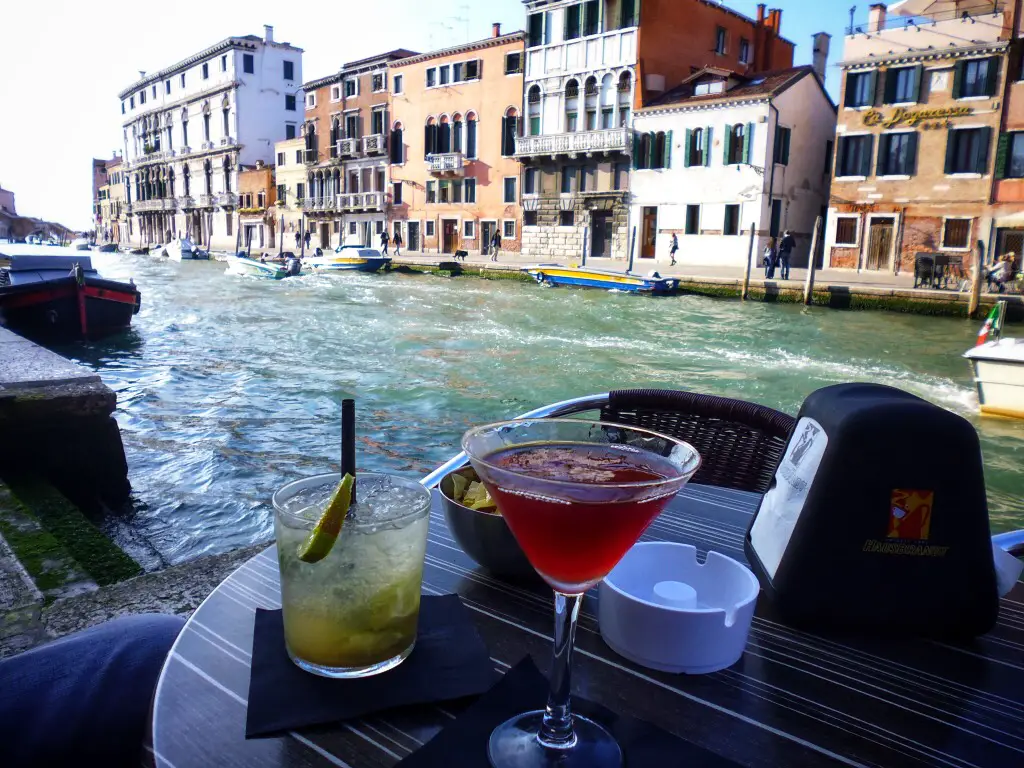 Is Venice worth visiting for nature lovers?
Venice is a city, so if you are visiting to experience nature then this might not be for you. That being said there are several day trips you can do to get our and explore nature. The Dolomites is probably one of the most popular day trips you can do from Venice, and gives you a chance to get out and visit one of Europe's most beautiful mountain ranges.
Is Venice worth visiting for history buffs?
If you are a history buff you will absolutely love visiting Venice. In the Middle Ages and Renaissance, Venice was a major financial and maritime power. It was also a centre of commerce like silk, grains, and spices in the 13th Century to the 17th Century. This is just the tip of the iceberg when it comes to Venetian history.
Is Venice worth visiting in the summer?
We probably wouldn't advise visiting Venice in summer. For starters it is important to note that it can get quite hot and humid. It also becomes tourist central, with large crowds – particularly day trippers. Hotels are at their peak prices so you need to make sure that you book accommodation well in advance. Summer is also known for its mosquitos so it is also worth brining some repellant with you. Another downside of visiting in the summer is that you can get some interesting smells from the canals.
All being said though, lots of people do visit Venice in the summer and you can have an amazing trip. Just make sure you prepare properly.
Is Venice worth visiting in the winter?
Venice in winter is a completely different experience than in the summer. It is obviously a lot colder with temperatures averaging at around 10 degrees Celsius. It does also snow in the winter months which is something to keep in mind particularly in regards to your packing list.
Something else to keep in mind in the winter months is that the city can be probe to flooding. This is particularly an issue between October and January.
Winter is a lot quieter in Venice, so if you want to avoid the mass crowds and over-tourism the winter months might be ideal.
What to pack when visiting Venice?
Apart from your standard holiday items here are some things that you should consider packing for your trip to Venice.
Waterproof shoes.
Comfortable shoes in general as you will do a lot of walking.
Mosquito repellant.
What should I know before visiting Venice?
Avoid the tourist traps in Venice – particularly around St Mark's Square. Some places charge an 'ambience tax' which can be pretty pricey.
Be prepared for crowds!
Really research where to eat in Venice to avoid the tourist traps.
Waterproof and comfy shoes are essential.
Get up early to get photos without the crowds.
Getting lost in Venice isn't necessarily a bad thing! It just gives you a chance to explore more.
So Is Venice worth visiting?
So after all this is Venice worth visiting? We think yes. Venice is a city like no other. Where else in the world will you be surrounded by canals, old buildings, and gondolas? The atmosphere is incredible, and we really think this is somewhere you should visit once in your life. Yes, it is popular with tourists, and can be overcrowded at times, and yes it is expensive, but if you plan your trip in advance it really is worth the hype.