Rome is one of those places on a lot of people's bucket list. It has a fascinating history and let's face it so many things to see and do. If you are planning to visit there are a few things you should know before visiting Rome for the first time. I had really mixed feelings after our trip. On the one hand the attractions are incredible. But on the other hand it is really touristy and people can be really pushy trying to sell you things. So what should you expect when visiting Rome for the first time? Well read on for our tips.

Be prepared for crowds
For obvious reasons Rome is a popular tourist destination. So one thing you should know when visiting Rome for the first time is,  no matter what time of year you visit you should expect crowds of tourists. If you can pre-book tickets to attractions this is highly recommended. And one company you can do this through is  Viator.  We spent hours lining up for some key attractions and could have saved so much time by booking in advance. If you cannot book ahead then our advice is to get in early. As the day goes on the tour buses and tour groups start to take over so an early start is essential.
Avoid the tourist traps
We cannot stress this enough, but avoid eating around major tourist attractions. You will find servers trying to shove menus in your face to entice you to enter their restaurants. When visiting Rome for the first time this can be quite intense. One of the worst places was near the Trevi Fountain. Our advice is just keep walking. A lot of restaurants in Rome have people whose sole job it is to stand outside and persuade you to come in, and most of the time the food is overpriced.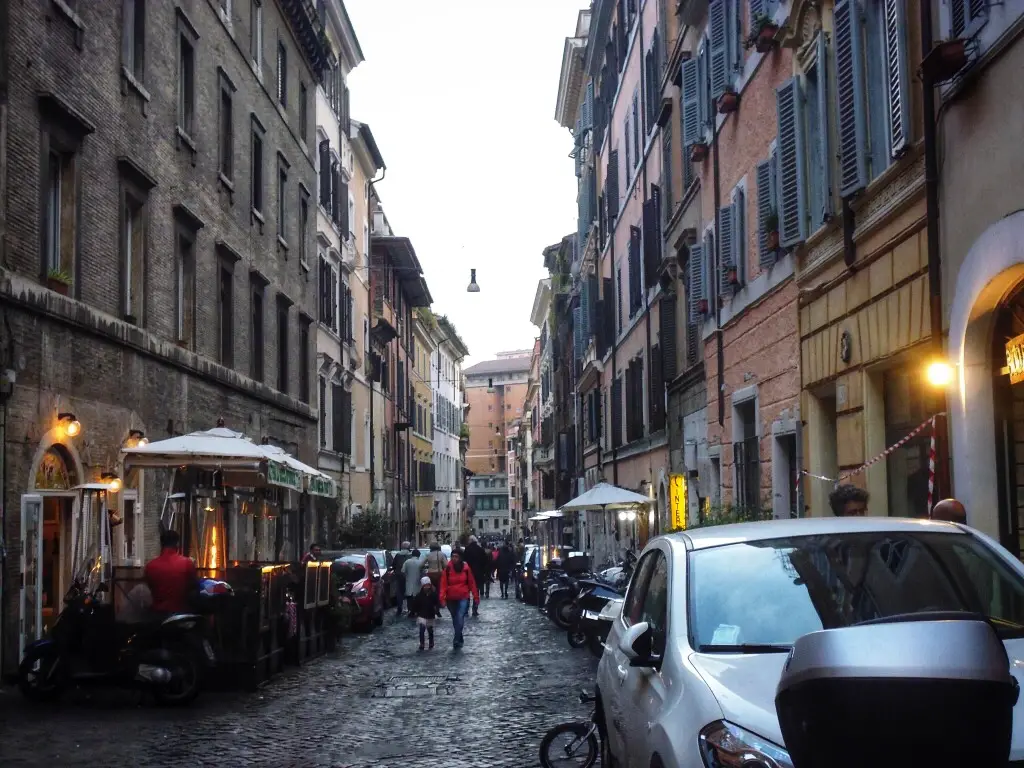 The pushiness wasn't something I was used to at all and I made the mistake of making eye contact. I then felt really pressured to go inside and eat even though I wasn't hungry. It also made it hard to look at the menu because you feel like you get pounced on. The next thing you know you are sat at a table racking up a huge bill. It is better to head to the back streets to try and find something a lot cheaper and way more authentic. A good rule of thumb and something you should know when visiting Rome is if Italians aren't eating there then maybe you shouldn't either. We relied heavily on our Lonely Planet Guide book when looking for food in Rome. At least it gave us an idea of the areas to eat in and what to expect.
 Don't get scammed
You will find a lot of people trying to sell you stuff on the streets. Most common are the people walking around selling single red roses. They will do anything to get your attention including heckling you. I found it really overwhelming and this was one of the reasons I had such mixed feelings about Rome. At one point I wasn't paying attention and I got caught up in looking at the Spanish Steps. Two rose sellers managed to block me off from Dave and kept pushing these roses into my face. I had to be really forceful and it sort of scared me a little bit too. When visiting Rome for the first time you will look like a tourist at times, and you will be a target for these people. You just have to be forceful and say no.
Watch your belongings
One thing you should know before visiting Rome is that pickpocketing is a big issue. In fact it is a pickpocket's dream with so many tourists walking around staring up at buildings and paying little attention to their belongings. Because of this it can be really easy for a professional pickpocket to snatch your bag or your wallet. A lot of the time you won't even notice until you come to buy something and wonder where on earth your wallet went. So you do really need to be vigilant. Always keep your belongings on you and keep your hand over your bag. Also make sure you have a sturdy bag strap.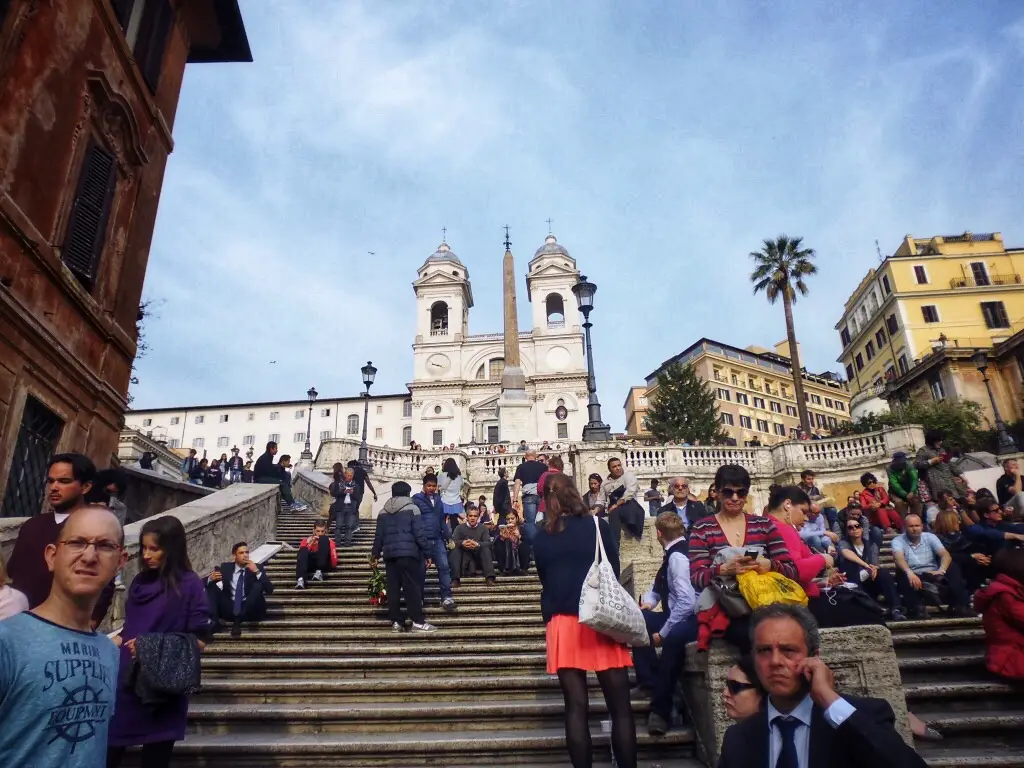 Be careful when crossing the road
On top of the things to know before visiting Rome list, is the roads. From what we gathered even if the lights are green for pedestrians to cross the road, you will still get cars and motorbikes driving through. I guess you need to be assertive and just keep crossing (if you genuinely think it is safe to do so). The first time I tried to cross at a busy intersection I sort of held back and the cars and motorbikes don't care they just whizzed on by me.
Learning keywords is always handy
A little Italian can go a long way. I always think it is polite to throw in a few Italian words instead of assuming that everyone just speaks English. A thank you (Grazie) or a please (per favore) can get you a long way.
It is perfectly acceptable to eat pizza and gelato everyday
I stand by this. I'm pretty sure that we ate pizza everyday and washed it all down with a delicious gelato. Because when in Rome right?
We hope this guide of things to know before visiting Rome will help you on your next trip to the city. Especially if you are a first time visitor. Now you know what to expect checkout our post on what to do in Rome.