What to do in Toronto for a weekend – how to see it all in a short time
This post contains affiliate links, so if you use these links to buy something we may earn a commission, at no cost to you. Thank you for your support.
Dave and I actually met on a working holiday in Toronto. So, it was especially fitting that we planned our honeymoon in Toronto all those years later. It really is a city that is so special to us and it was so much fun seeing it once again, this time through the eyes of a tourist. Sadly, we only had a weekend in Toronto this time around which did not feel like enough. But it did give us some time to explore our old haunts, and find some new ones too.
Toronto really is an exciting city, it's got that big city vibe, with the friendliness of a small town. There are so many things to see and do, and the nightlife here is incredible. So, if you are wondering what to do in Toronto for a weekend we have you covered. From the top places to visit, eat, drink and stay we will help you plan the perfect long weekend in Toronto.
Before planning a long weekend in Toronto here is some background
Toronto is Canada's largest city, with a population of about 2.7 million. It is a multicultural city with a little over 30% of its residents speaking a second language at home. It is the financial and cultural centre of Canada and is often ranked as one the world's best cities to live in.
If you are wondering if Toronto is worth visiting checkout our post!
3 days in Toronto – A Factsheet
Here are some things you should know before planning your 3 day Toronto itinerary.
Currency– Canadian Dollar (Some places in Toronto will accept US dollars but often they will accept like for like e.g 1USD = 1CAD regardless of the exchange rate. This is not the case everywhere and some places won't accept US dollars at all.
Capital – Ottawa. Despite Toronto being the biggest city it is not the capital.
Tipping – It is expected that you will tip between 15-20% when eating out. You are also expected to tip taxi drivers(10-20%) and bar tenders ($1 per drink). If you are visiting from the USA this might not be new information for you but when we first arrived it was something we had to remember.
Tax– In most cases tax is not included in prices advertised and taxes vary from province to province.
Weekend in Toronto – leaving the airport
Most people who arrive in Toronto do so via Pearson International Airport. For our weekend in Toronto the easiest way to get from the airport to the downtown area was on the Union Pearson (UP) Express. It only takes 25 minutes and trains depart every 15 minutes so it is pretty hassle free and efficient. The trains themselves have plenty of room for luggage and wifi making them the perfect choice for travellers wanting to get into the city. Tickets cost $24 for adults and can be purchased from machines at the station.
Of course you can also opt to get a taxi, however these are considerably more expensive and you are looking at paying $60-$70 depending on where you want to be dropped off.
Getting around during your weekend in Toronto
Before planning your Toronto itinerary you will need to know how to get around. Public transport in Toronto can seem daunting at first but you get used to it pretty quickly. We recommend using the TTC which covers streetcars, buses and the subway. If you are not in Toronto long, you are best off buying tokens for the streetcar and subway. Just make sure you get a transfer ticket if you are changing on your journey for example going from the subway to the street car.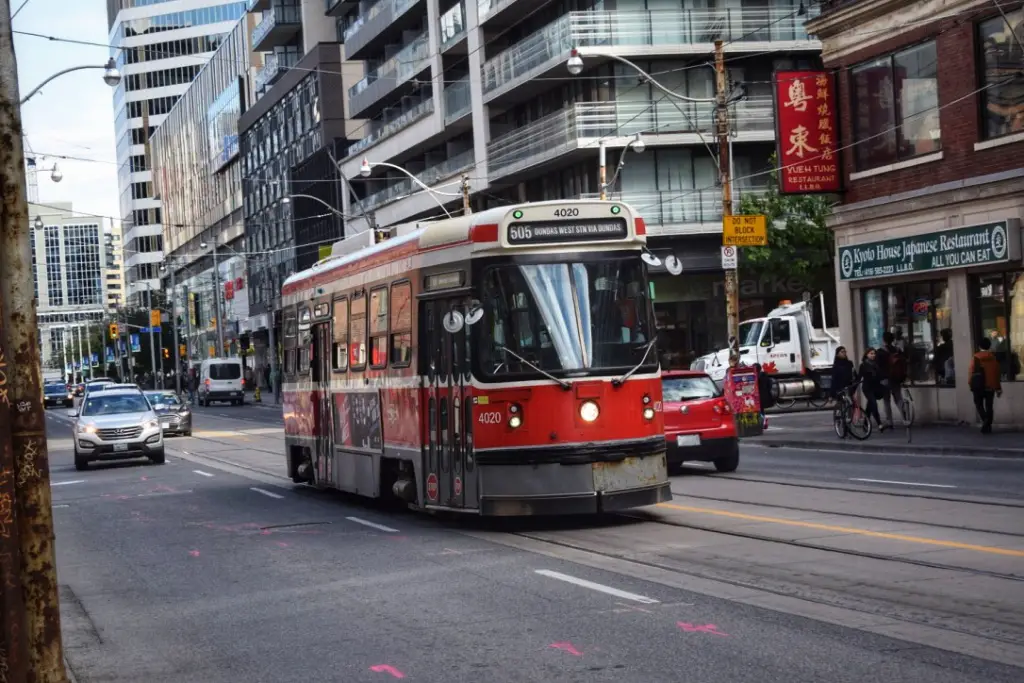 What to do in Toronto for a weekend
If you are wondering what to do in Toronto for a weekend here is our list of must see sights.
The CN Tower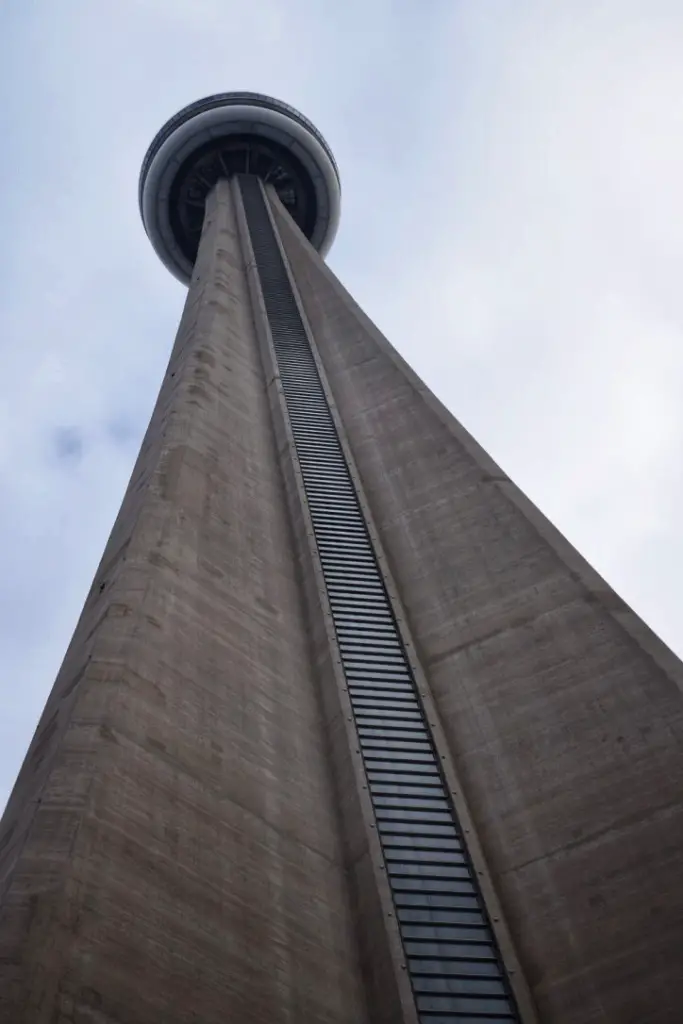 When we were flying into Toronto, the CN Tower was the first thing we noticed when looking down at the Toronto skyline. Therefore we think a visit is an absolute must on any weekend in Toronto. Built in 1976 by Canadian National Railway as a communication tower, and was at one point, the world's tallest tower. It's definitely a Toronto bucket list item!
Once you purchase your tickets and hop in the elevator you will reach the 114th story in under 1 minute. There are glass panels on the side of the lift so if you are scared of heights like me you might want to bring someone with you to cling onto (thanks Dave)!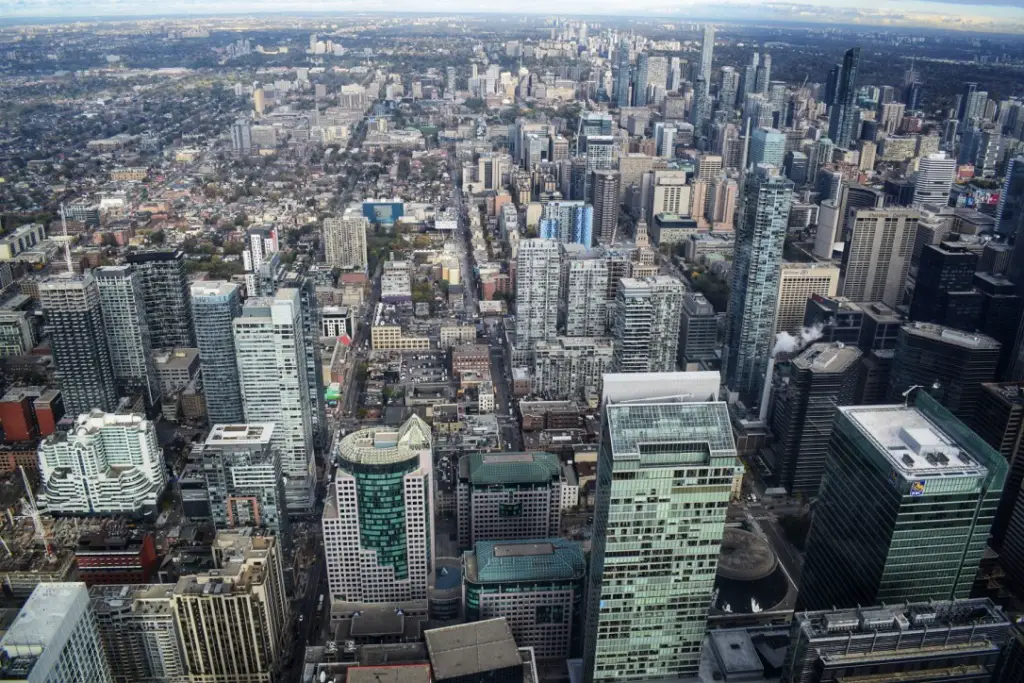 Once you reach the top you are rewarded with 360 degree views of the city, from the bustling financial district, to the picturesque Toronto Islands. If you are feeling brave you can stand on the glass floor. I failed miserably and managed to get the tip of my shoe on the glass before running away, arms flailing. Dave on the other hand spent ages on the glass lying down and taking selfies.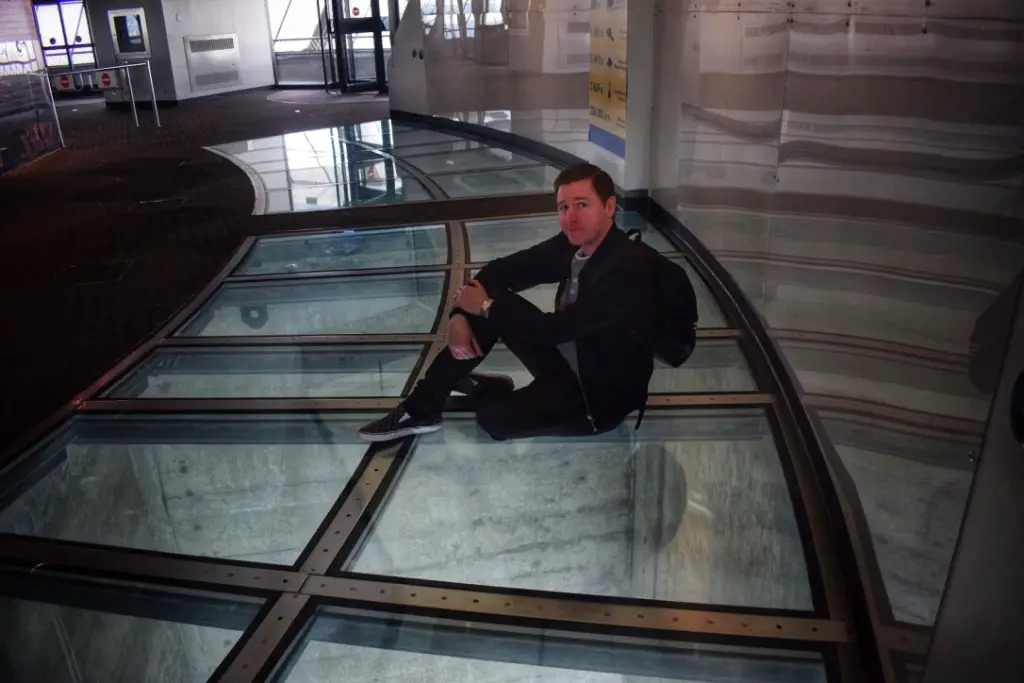 If you want to test your nerve further you can take part in the world's highest external building walk. It is a great way to bond as a couple over a mutual fear. I think it is safe to say we did not do that. We did however pay a little bit extra for our ticket and got to go up a further 33 floors  to the Skypod. There is not a whole lot of difference in terms of the view. Things just appear smaller, but even so it was pretty cool.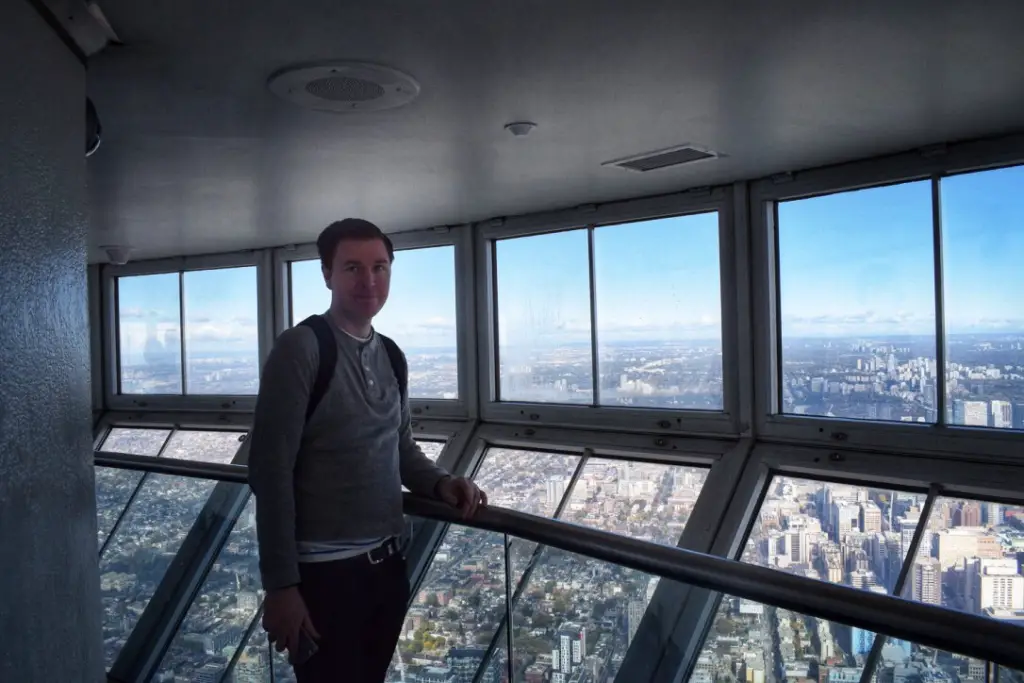 Tips
You don't want to spend your weekend in Toronto queuing. Book tickets in advance and get there early. Once you are at the top of the tower head straight to the glass floor for the best photo ops. The glass floor is down one level from where you enter and not many people are aware of this straight away which is your chance to get some amazing photos.
Toronto Islands
A weekend in Toronto is not complete without a visit to the Toronto Islands. If you are lucky enough to visit in the summer, you will find the Toronto Islands a bustling hive of activity with cafes, rides, and sunburnt people strolling around. We visited in October and it was off season, but even if you do visit at this time, we still recommend taking the ferry out to the islands. For starters it is the best place to take a photo of the Toronto skyline.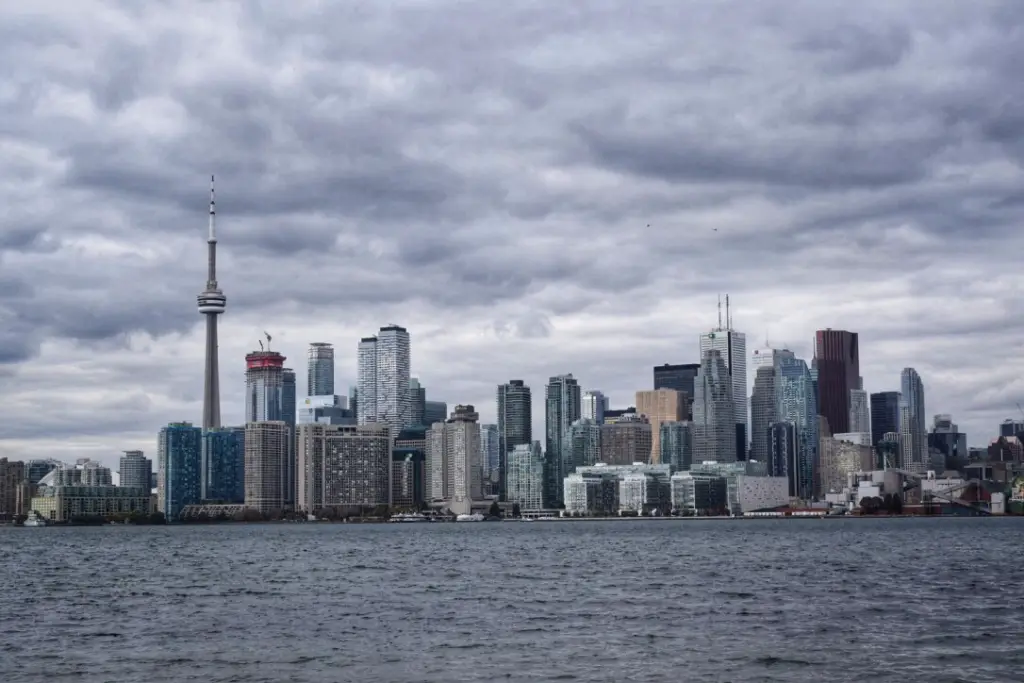 It is also super romantic and the perfect place to explore as part of your Toronto itinerary.  As you go a bit deeper and explore the islands you will stumble upon the most incredible houses and back paths. October was a perfect time to visit because the leaves were turning orange and falling everywhere making it so atmospheric. It honestly feels like you are in a completely different world from the sometimes chaotic streets of downtown Toronto.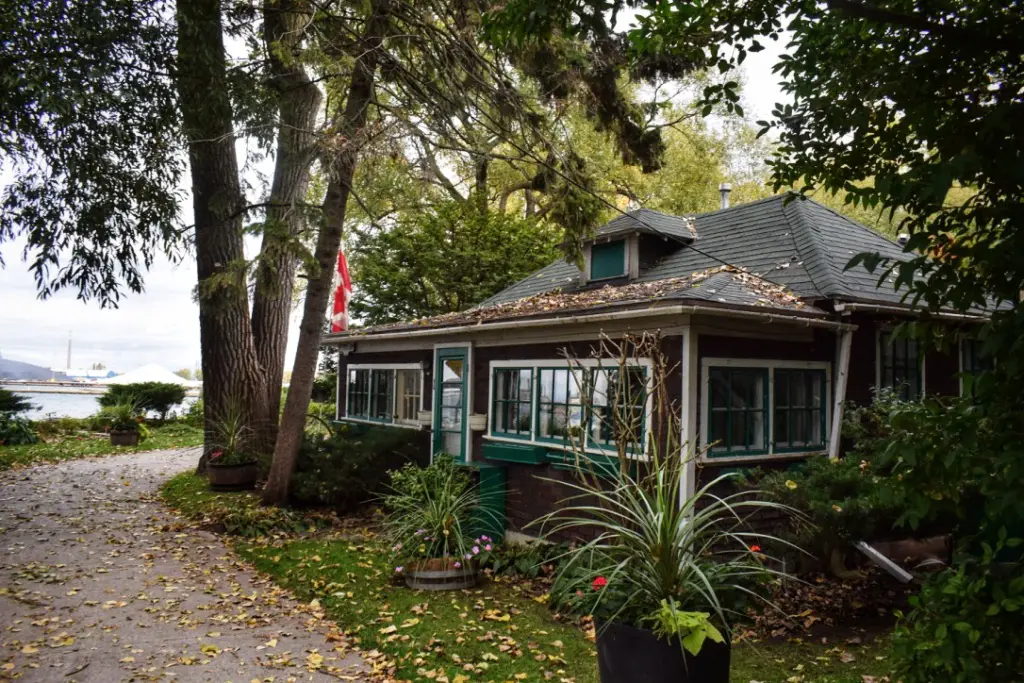 There are some beautiful little beaches to explore and a lot of local cats to pat much to my joy. Although I should add that this is where people live so do be mindful of that.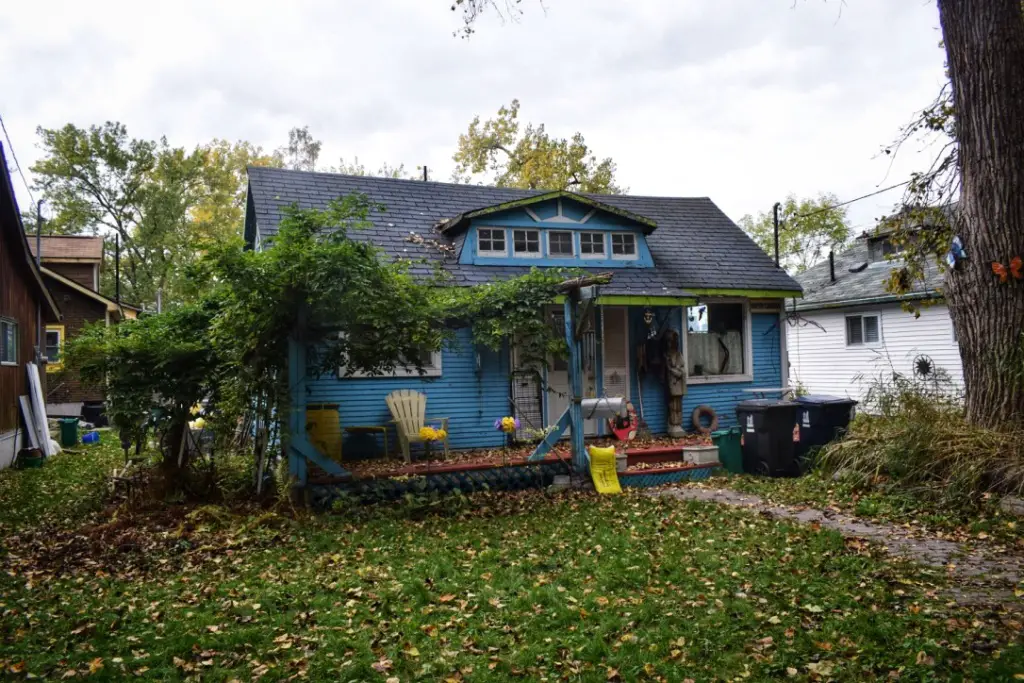 Tips
Wrap up warm especially during off season, as it does get super chilly. You should also remember to bring a drink with you in case you get thirsty because the cafes are not open all year round. Finally when visiting during the off season pay attention to the ferry timetable. There are not as frequent as in the summer months and you do not want to be stranded.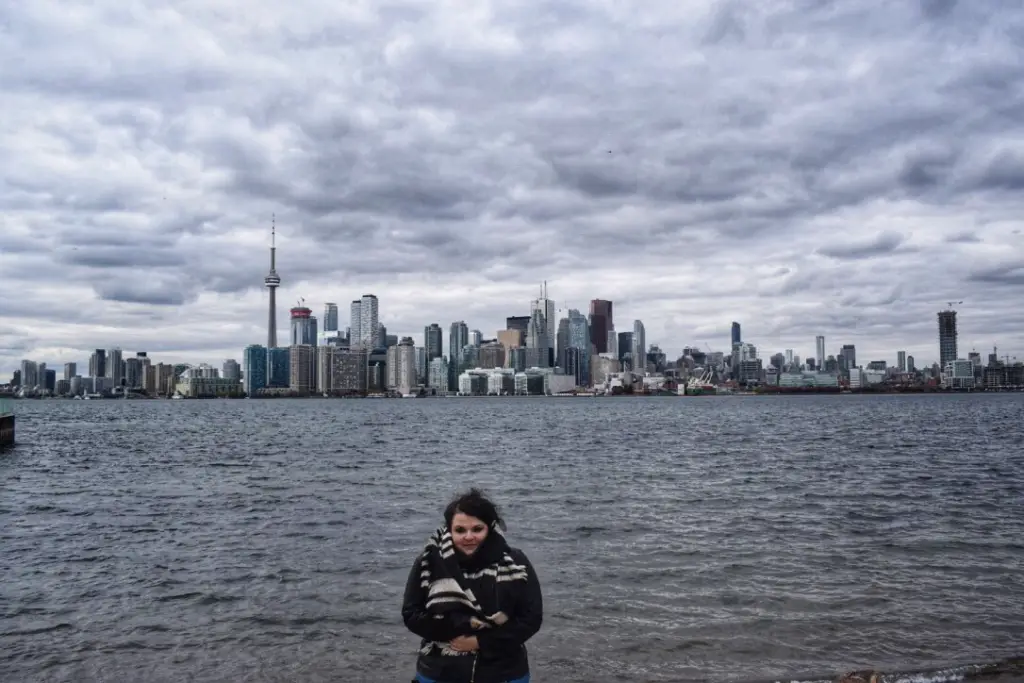 Nathan Philips Square and Town Hall
If you visit a city, but don't have a selfie by a sign with its name, did you even really go? Well, luckily Nathan Philips Square is the best place to go for that all important selfie. It is also home to an outdoor skate rink in the winter. During our weekend in Toronto we passed through the square quite a bit and had ample opportunity to take pictures.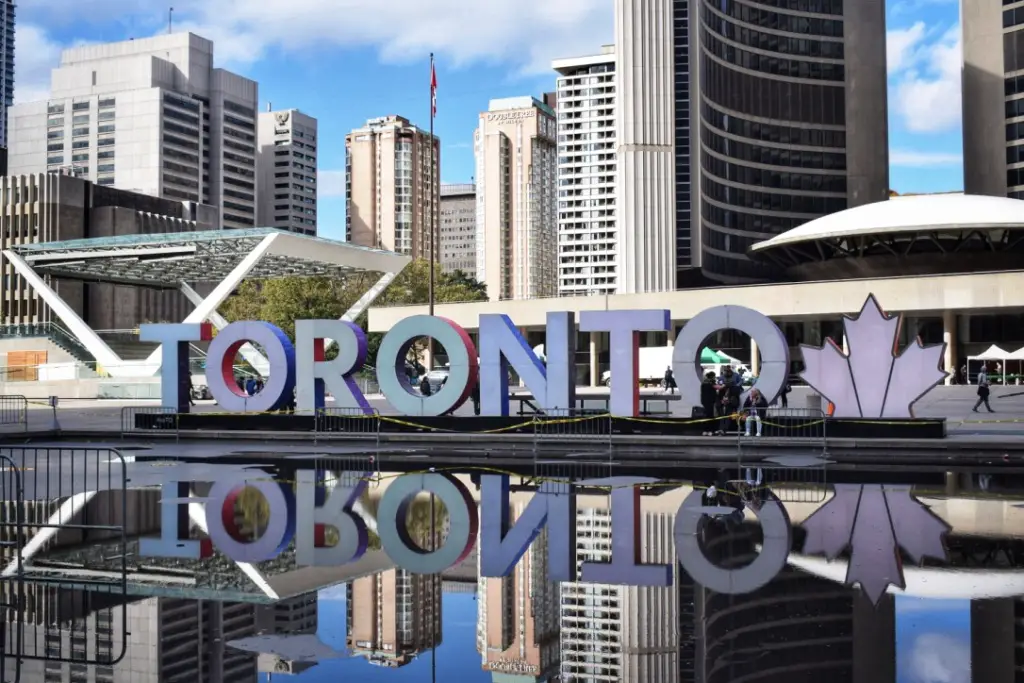 In the background is Town Hall. It opened in 1956 and apparently caused a stir due to its bold design. There are two curved buildings with a circular object in the middle. When I lived in Toronto someone once told me that it was supposed to represent an eye – as in Town Hall being the eye of the city. I'm not sure how true that is, but I do think of it now every time I see the building.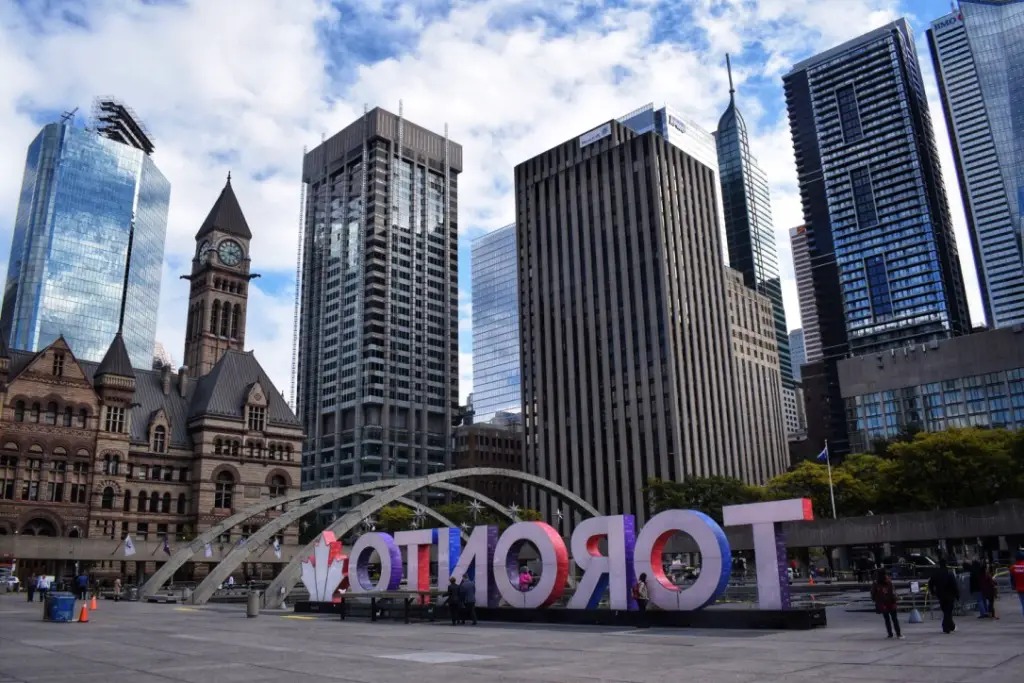 Eaton Centre
If it's shopping you are after, the Eaton Centre has you covered. There are around 230 stores, restaurants and cafes. It is also a great place to go and get away from the cold in the winter. The centre itself is quirky and modern with fountains that spout water every so often to a sculpted gaggle of Canadian geese suspended from one of the ceilings.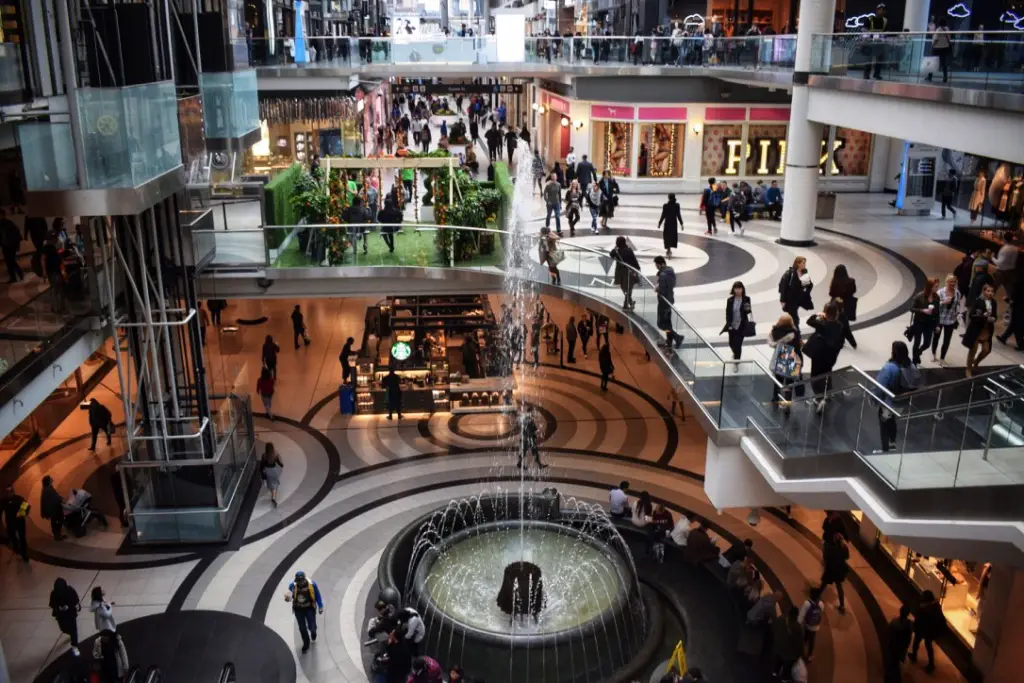 If you are in the area make sure you check out Dundas Square. This is where a lot of events take place in the summer. And it you are visiting around Christmas Time then head over to the Hudson's Bay company across the road for an incredible festive display.
Tips
If you are visiting Toronto in the winter make sure you use the PATH network. It is a 16km underground walkway that links a lot of attractions like the Air Canada Centre and the Hockey Hall of Fame. There are also more shops and eateries down there too in case you get lost. It is definitely a saving grace during those bitterly cold winters.
Hockey Hall of Fame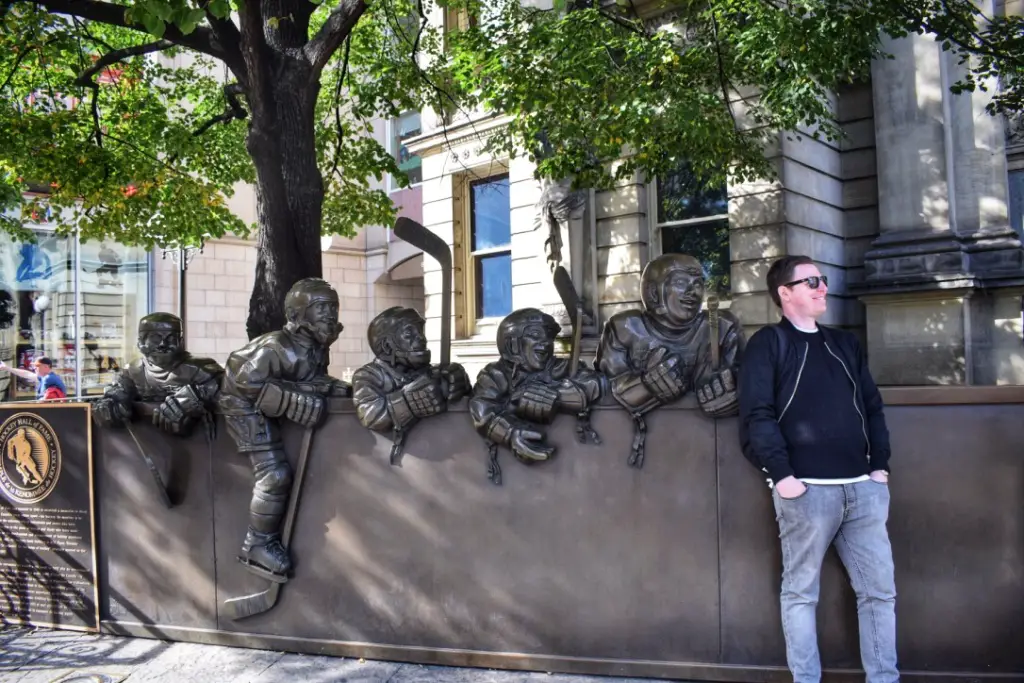 There comes a time in every relationship when you have to make sacrifices, and for me going to the Hockey Hall of Fame was one of those times. My ideal weekend in Toronto definitely didn't include sports but somehow I found myself in a museum dedicated to Hockey. Ok so in reality it was actually kind of fun. If you are a Hockey Fan or even if you are not, the Hockey Hall of Fame is worth a visit. Spend even a little time in Canada and you will see how crazy everyone gets over Hockey.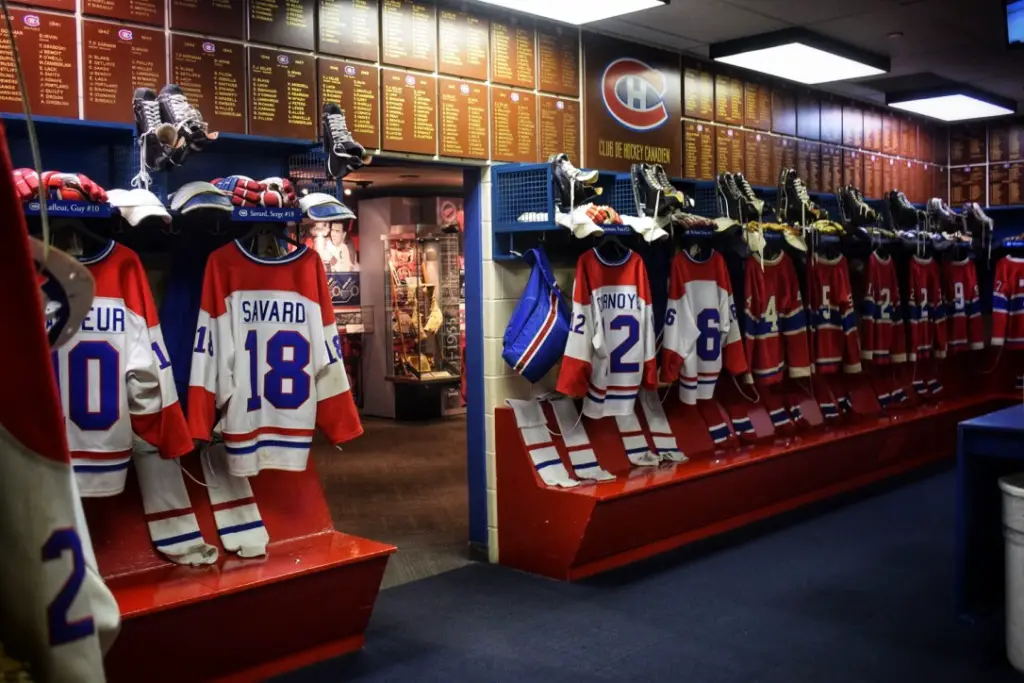 It was interesting learning about the sport that means so much to so many Canadians. It is also really interactive which I loved so you get the chance to whack a few pucks or try your hand at goal keeping. Also great if you competitive to see who can score the most goals.
Kensington Market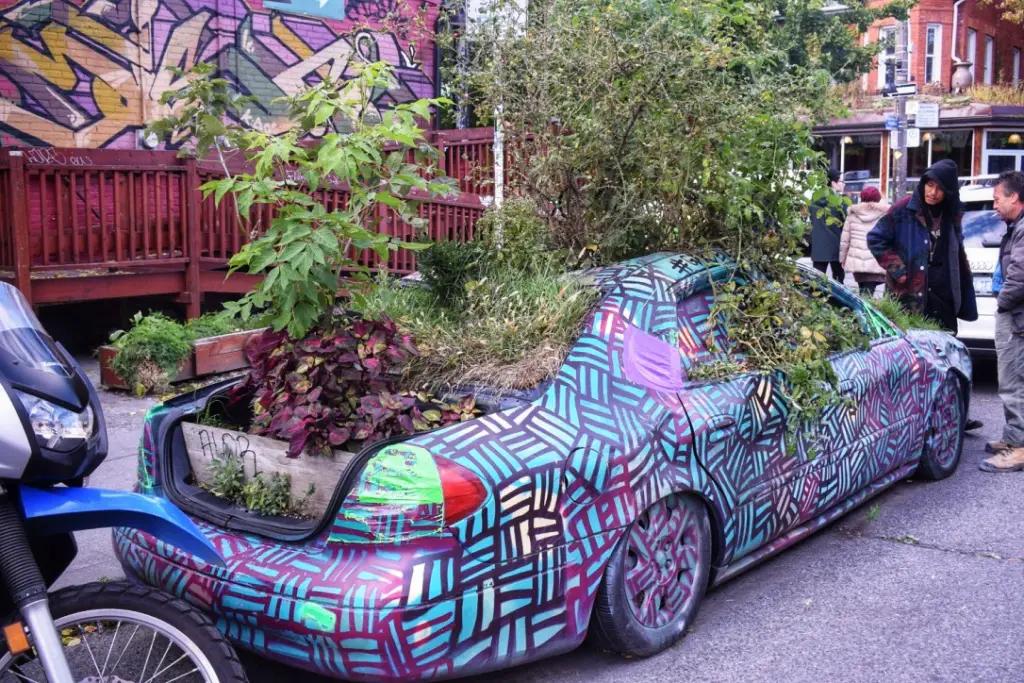 Wondering what to do in Toronto for a weekend that is a bit quirky? Kensington Market is must. This is probably one of our favourite places in Toronto. Located just west of Spadina here you will find an eclectic range of shops and a ton of street art. There is a really relaxed vibe in Kensington Market and it is a great place to go for a bite to eat and a spot of vintage shopping. One of the coolest bars in the area is the Supermarket. The music is great and the atmosphere is even better. There is also a walking tour that you can do that will show you all the key spots.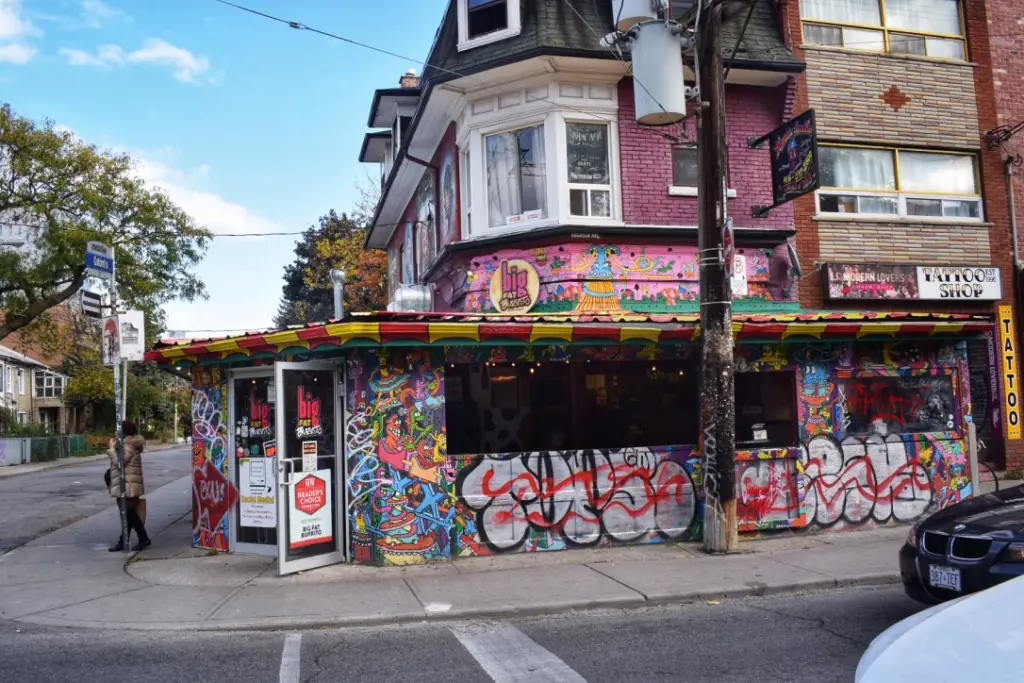 There is also a cat cafe nearby on College Street that Dave was dragged into somewhat against his will, mostly as payback for the Hockey Hall of Fame. Me though, I loved it.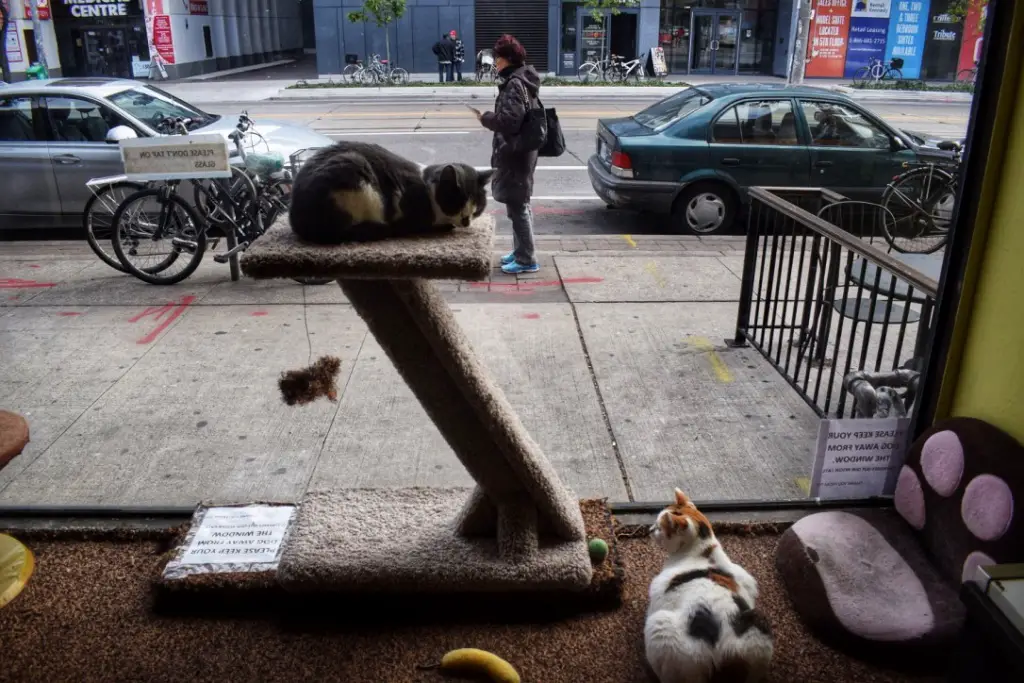 Casa Loma
If you want to visit Toronto's very own gothic style masterpiece then Casa Loma is a must during your weekend in Toronto. Casa Loma was built in 1914 by a Canadian businessman called Sir Henry Mill Pellatt. It's a 98 room chateau, turned museum, that offers some fantastic views over Toronto. It is a little bit further away than some of the other main attractions so if you do only have a weekend in Toronto you might not have time to fit this in.
Chinatown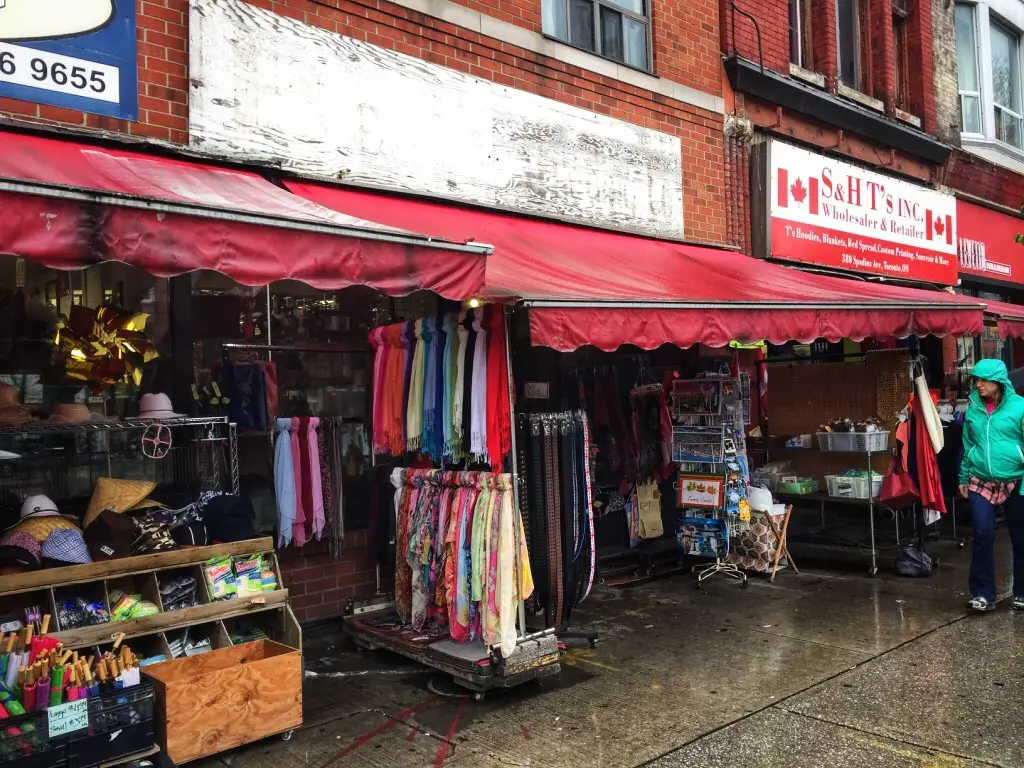 Toronto's Chinatown is a real treat and you will probably end up walking through at some point during your Toronto itinerary. It is a vibrant area sprawled out over Spadina Avenue and if you get the chance to have dinner here then definitely do. When we lived in Toronto we ate some of the city's best dumplings here and at a cheap price too. Chinatown is also perfect for picking up all your standard and slightly tacky souvenirs. I think in the end we left with 2 fridge magnets, a baseball with a Canadian flag on it, a mini Canadian flag, a pack of the world's smallest playing cards, playing cards with pictures of Toronto on them, and two Hockey shirts with the Canadian Flag plastered all over them.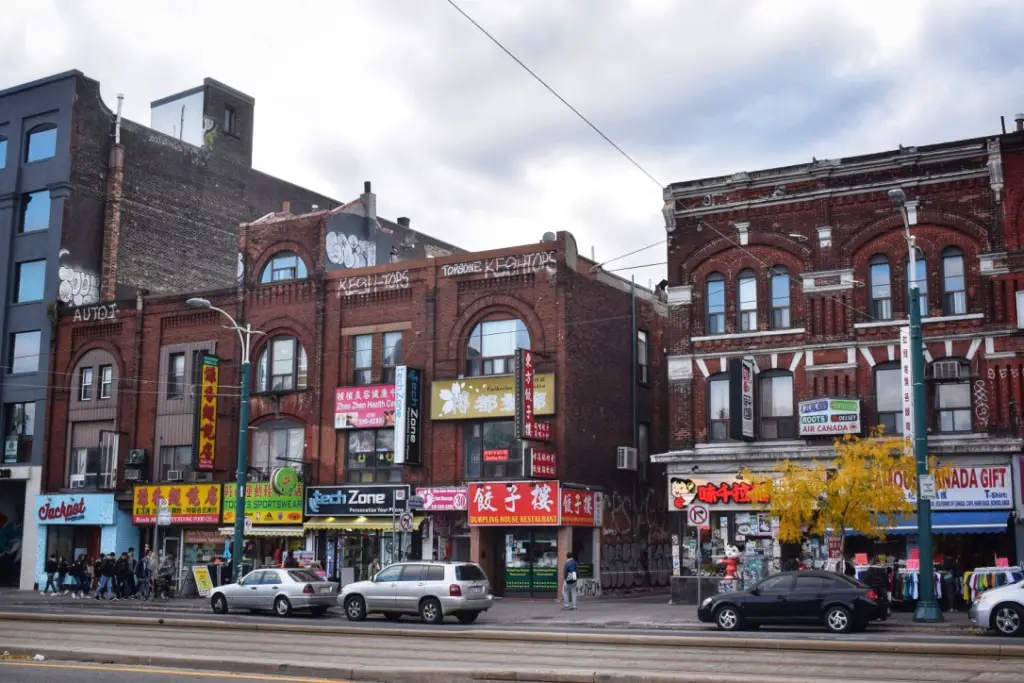 St Lawrence Market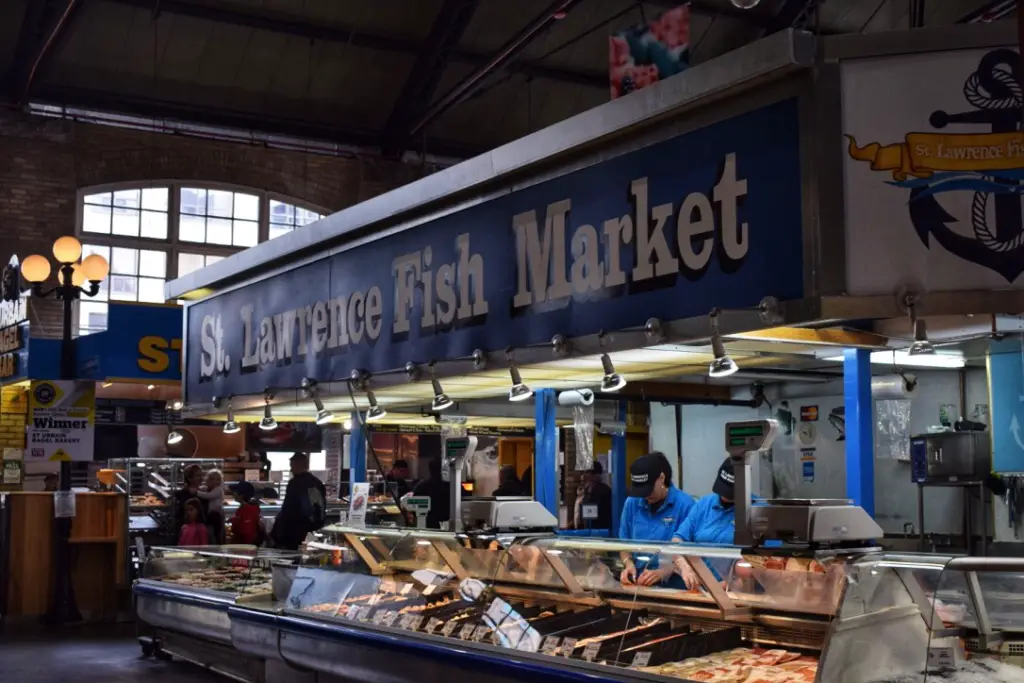 If you are looking for fresh foods like seafood and fruit and veg then you have to visit St Lawrence Market. You will also stumble upon treats like Ice Wine and Maple Syrup which we did buy a lot of! The market itself is really multi cultural and you can grab a really nice lunch there. Also I should add much to my delight, there was a Ukrainian shop selling Veranyki (Perogies) (a sort of dumpling served with meat or potato filling). There are some pretty cool food tours you can do in the market if you don't know where to start.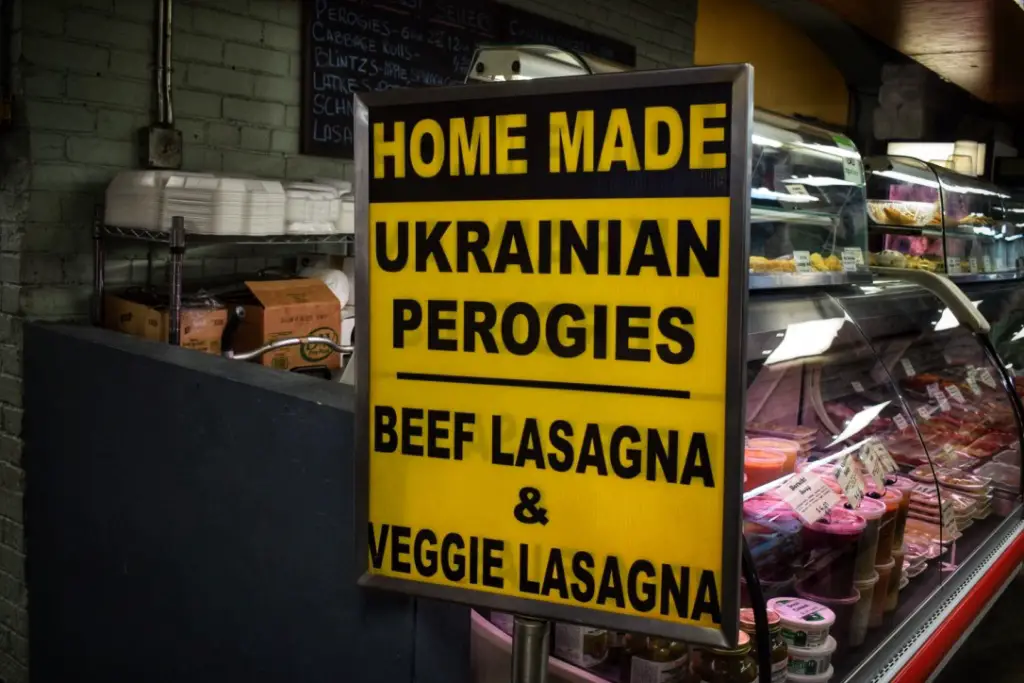 What to do in Toronto for a weekend – Eating
You definitely won't starve during your 3 days in Toronto, and there are so many restaurants to try. Two things that definitely should be added to any 3 day Toronto itinerary have to be a visit to Tim Hortons and eating Poutine.
Tim Hortons
Every Canadian in need of donuts and coffee knows the best place to go is Tim Hortons. Dave is absolutely obsessed with it so every morning during our 3 days in Toronto he marched us in for a breakfast combo and donut. I certainly did not complain.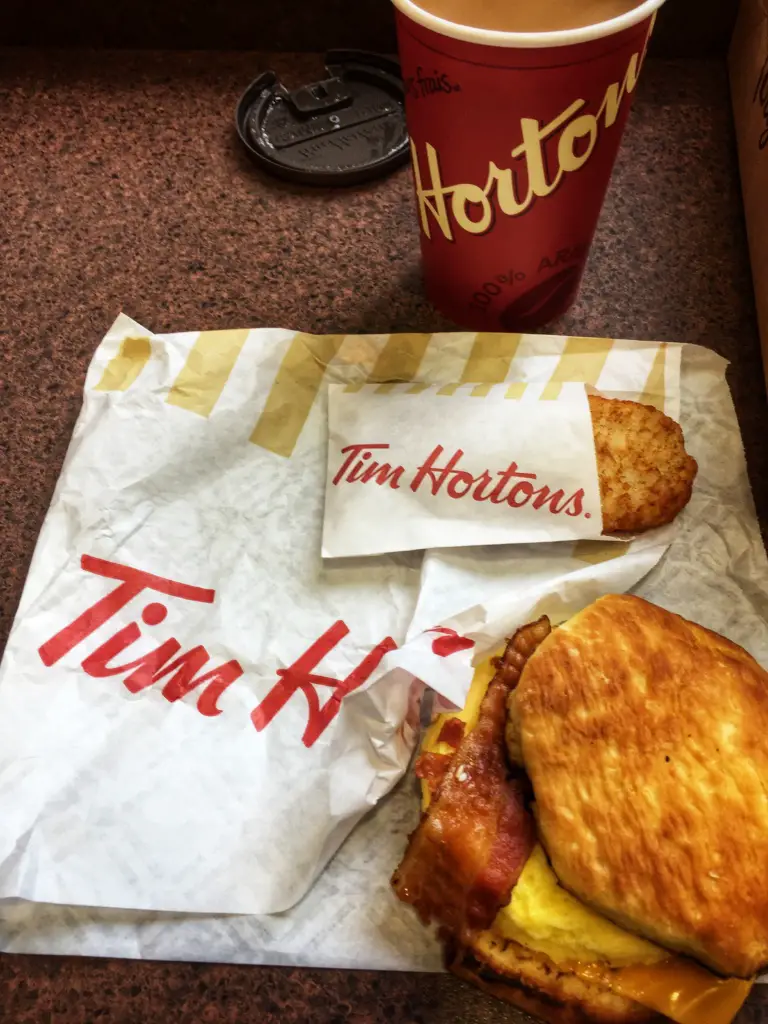 Poutine
Another Canadian institution is Poutine. Put simply it is chips and gravy with cheese curds. But it is seriously good. I used to live off the stuff especially after a night out. You can add all sorts of toppings like mushroom and onions but the original is probably the best. We went to Poutini's House of Poutine on Queen Street West and it was amazing. Although we foolishly ordered way too much as it is really filling.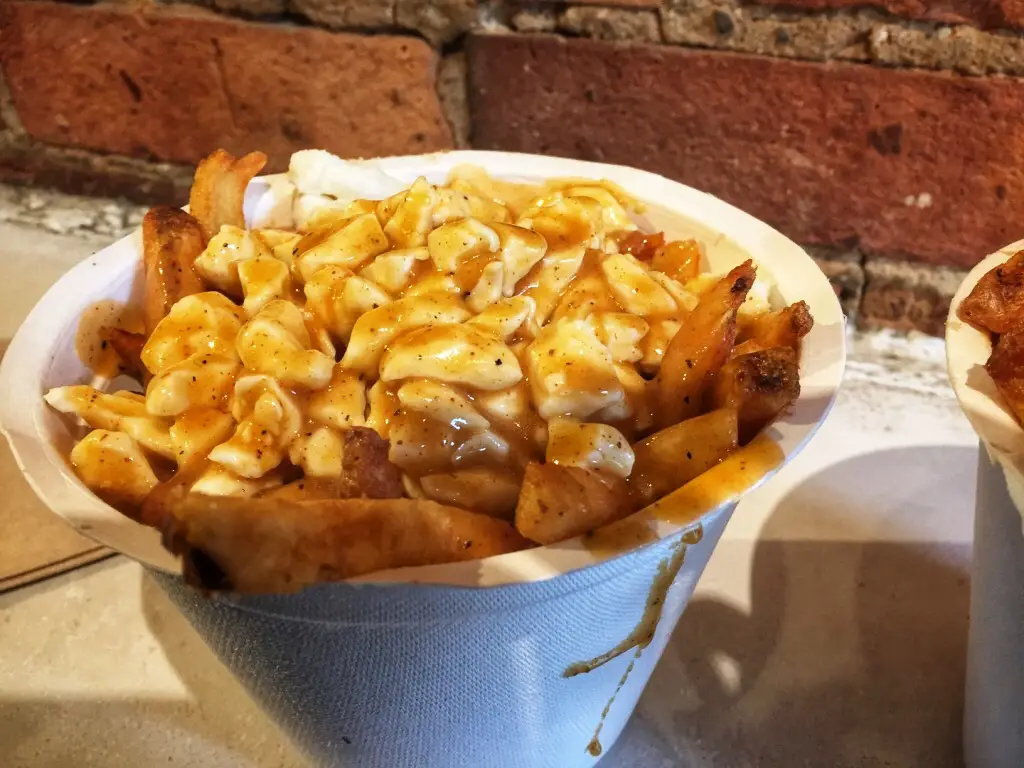 What to do for a weekend in Toronto – Drinking
A good night out is something that you should definitely add to your Toronto itinerary. Nightlife in Toronto is amazing, and depending on what you are into can range from dive bars to rooftop drinks. These are some of our absolute favourites for any weekend in Toronto.
Horseshoe Tavern
The Horseshoe is a great place to go for music lovers. The bar is so unpretentious and has such an amazing vibe. There is a back room where local bands play which is also great, but you usually have to pay to get in. It is great for a casual drink and a game of pool.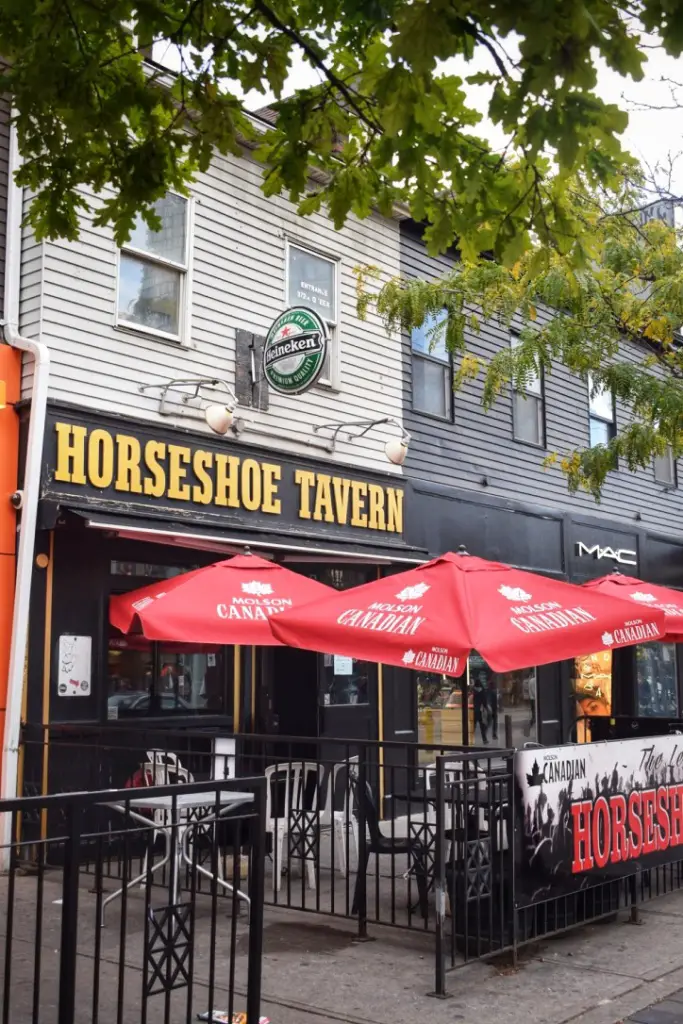 Wide Open
Another great place with a chilled vibe is Wide Open located on Spadina Avenue. It has a kind of grungy hole in the wall feel which is what makes the place so appealing. You can get some really good drink deals here too. If you are looking for something cheap and cheerful during your long weekend in Toronto this is for you.
Barhop Brewco
If you love rooftop bars then this place is perfect especially in Toronto's summer months. There is craft beer on tap and some pretty good food as well, so do stop by.
Sample Toronto Itinerary
Here is our tried and tested Toronto itinerary to help you plan your own trip. We have created this itinerary to cover a long weekend in Toronto, so basically 3 days but you can condense this into 2 days.
What to do in Toronto for a weekend – Day 1
On the first of your 3 days in Toronto head to the CN Tower to try and beat the crowds first thing in the morning. You will want to spend most of the morning there. In the afternoon as lunch time nears head to St Lawrence Market. Then checkout the Hockey Hall of Fame. In the evening explore Chinatown and grab some dinner there.
What to do in Toronto for a weekend – Day 2
Get a Tim Hortons breakfast before spending the morning checking out the Eaton Centre and then ice skating at Nathan Philips Square. Spend the rest of the day exploring Toronto Islands. Particularly in the summer months you could spend a full day here in the sunshine, but in the winter you will only be able to visit Ward's Island. As long as you are dressed in warm clothes it is a great place to be to watch the sunset over the city. Have a few drinks in the downtown area. We recommend Wide Open and the Horseshoe Tavern. There are some great places to eat around here too, otherwise head to Greektown or Little Italy for some dinner.
What to do in Toronto for a weekend – Day 3
Spend the day exploring some of Toronto's best neighbourhoods. Kensington Market is one of our favourites and around here you can go vintage shopping, have some coffee, and some great food. There are also a lot of bars in this area such as the Supermarket and Sneaky Dees to name a few. After sipping a few drinks make sure you have some Poutine to end the day because no trip to Canada is complete without it.
Where to stay on a long weekend in Toronto
Hopefully this article has tempted you into booking your flights to Toronto post haste. If you are wondering where to stay for your 3 days in Toronto we highly recommend the Strathcona Hotel. It is located just across from Union Station which makes it easy to get around the city. The prices are really decent and the rooms are really clean. Oh and I should add there is a 24 hour Tim Hortons right across the road! When staying in Toronto, especially for a short trip, you really want to be based in Downtown Toronto which makes it easy to see all the sights in such a short time. We booked through hotels.com and managed to nab a really good deal.
Romantic things to add to your 3 day Toronto itinerary
If you are visiting with your significant other, then you are in luck. There are so many romantic things to do during your weekend in Toronto. These are our top recommendations.
Explore the Toronto Islands
Have dinner at the top of the CN Tower
Watch the sunset from Wards Island
Ice skate around Nathan Philips Square (winter only)
Sip drinks at a rooftop bar – some suggestions include Crocodile Rock or Bar Hop Brewco
Explore different cuisines in neighbourhoods like Little Italy or Greektown
How much money do I need for my weekend in Toronto
Toronto isn't a super expensive city, especially when you compare it to the likes of New York for example. Not including accommodation, you should probably budget around $200 a day for your trip. This will cover meals out, drinks, transport, and some tourist attractions. You can do things much cheaper though. Especially if you eat at markets, and don't plan to visit the big attractions.
Planning your weekend in Toronto – Weather
The weather in Toronto will be dependent on what time of the year you visit. So when booking your 3 days in Toronto you will need to plan accordingly. Summer is one of the best times to visit Toronto when the weather is warm and the city comes alive. Between June – September the temperature can range from around 20 – 35 degrees Celsius.
Winter on the other hand is a far colder affair with temperatures dropping to below freezing. In December, January, and February on average you are looking at temperatures between 3 and -7 degrees Celsius. It is also crucial to factor in wind chill which can make it feel a lot colder.
In autumn depending on what month it is the weather can range from a maximum of 20 degrees Celsius in September to around 10 in November. Spring is a little cooler and you are looking at around 0-18 degrees between March and May.
When is the best time to plan your weekend in Toronto
The summer months are when Toronto really comes alive so we recommend booking during this time. Outdoor seating and rooftop cocktails are all the rage, and the islands open providing you with a great escape from the hustle and bustle of downtown.
What to pack for your weekend in Toronto
As you can see above the weather in Toronto can be quite extreme. So when packing for a trip to Toronto or Canada you really do need to be prepared. Here is a guide for putting the best packing list for Canada.
And in the meantime here are some basic things that you have to pack for your weekend in Toronto.
Summer
Sunglasses
Cool clothes
Sunscreen
Cardigan or a light jacket for cooler evenings
Winter
A decent coat
Scarf, gloves, winter hat
Thermals
Snow boots
Layers
Lip balm and moisturiser for dry skin
Wool/thermal socks
More than a weekend in Toronto – day trip ideas
If you have more time here are some day trip ideas to add to you Toronto itinerary,
Niagara Falls
One of the most popular day trip destinations from Toronto is Niagara Falls. You can get there in under 2 hours from the city, and it really is incredible to see.
Niagara-on-the-Lake
A lot of people visit this quaint and historic town when visiting Niagara Falls, but it is worth visiting in its own right too.
Algonquin Provincial Park
If you want to escape the hustle and bustle of the city then Algonquin is the perfect place to get in touch with nature. It is perfect for those who love hiking and other outdoor activities. You can get here in around 3 hours from Toronto.
So, should I spend a weekend in Toronto?
We are obviously going to be really biased here, but yes, we absolutely recommend spending a weekend in Toronto. A lot of the key attractions are close together, and the public transport network is easy to negotiate for anything a bit further out. You really will get to experience a lot of this great city in a weekend.
Weekend in Toronto – a recap
Whether you are visiting the city for a romantic break or you are on your own, we hope this guide has helped you prepare for your own trip to the city. And whilst a weekend in Toronto might not feel like a lot, you really can do a lot provided that you plan. If you found this guide on what to do in Toronto for a weekend then do share!