If you have ever asked yourself the question is Prague worth visiting this is the article for you. We answer all the hard hitting questions like Is Prague expensive, and what is there to do in Prague, to help you decide if you should visit the Czech capital.
Disclaimer: This post contains affiliate links, so if you use these links to buy something we may earn a commission, at no cost to you. Thank you for your support.
Before we answer the question 'Is Prague worth visiting' here is some background
Located on the Vltava River, Prague is the bustling capital of the Czech Republic. The city itself is a complete mix of old and new, with the historic Old Town at the very heart. It is filled with gothic churches, baroque buildings, and much more. But if you wander past the old town you will be treated to a bustle modern metropolis.
Prague is famous for a lot of things, the incredible architecture being one, but also its culture. In fact it was once a place Mozart called home, for a short while. It's also famous for its excellent beer, with locals consuming the most beer in the world per capita.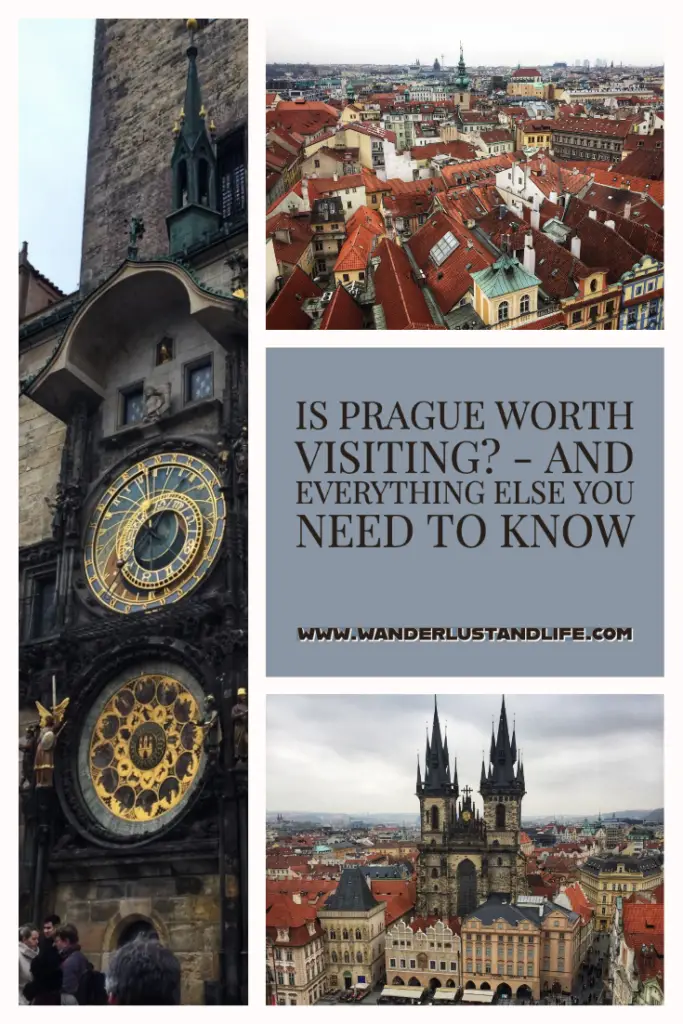 Is Prague expensive?
Prague is probably one of the cheaper European capitals, particularly when compared to the likes of Copenhagen or Oslo. Prague used to be a lot cheaper but the popularity of the destination coupled with the increased cost of living haven't helped. It's still one of the cheapest Central European capitals along with Lisbon and Berlin.
To give you some idea on costs here is a breakdown. We are going to do this in Euros as well, this is not the official currency in Prague – this is purely because more people use Euros so it is easier to understand costs. The currency in Prague is the Czech koruna and this is what you will need to make any payments in.
On average we found in Prague that a pint of beer would cost around €3 which is pretty good against the typical European standard. A meal at a restaurant for 2 would cost around€20/€30 – which again as a European standard is pretty cheap.
It's easy to see Prague on a budget and you can really bring down costs depending on the kind of accommodation you book, where you eat, and the attractions you wish to see.
On average we budgeted around €100 or 3000 CZK per person per day. We didn't usually spend this much but it might help you plan your own budget in the city. For us this included things like tours, cocktails and beers, dinners, and transport. This didn't include accommodation though, as we paid for that well in advance.
Do I need cash in Prague?
You should be fine visiting Prague and paying on credit card. The vast majority of places will accept your standard Visa/Mastercard payments. Some places also accept American Express. Cash is handy to have as you do come across smaller shops that maybe don't accept card payment – although these days that is pretty rare.
What language do they speak in Prague?
Czech is the main language spoken in Prague. If you are an English speaker however you need not worry as many people in Prague speak this. For the majority of the time we had no issues with speaking English. We did encounter one person when trying to ask for directions that didn't speak English but we were able to just ask someone else.
Is Prague easy to get to?
A number of European and international airlines fly direct to Prague. From the UK alone you can get to Prague with Ryanair, Easyjet, Jet2, and British Airways. Once you arrive at the airport, the easiest way to get to the centre is via taxi. This will take about 30 minutes and cost something in teh region of €30 of 730 CZK.
There are other options like the bus but keep in mind this will not take you into the centre of Prague directly. You will need to change to one of the metro lines. So if you have lots of suitcases you are probably best off with an Uber in all honesty.
How long should I spend in Prague?
Personally we think you need at least 4 days in Prague to really get to grips with the city. This will allow you to see the main sights, wander around the picturesque streets, indulge in some incredible food, and of course drink some of that world famous beer. That being said if time is of the essence then you will need a minimum of 2 days in Prague to really enjoy it. Another thing to note is that most of the key attractions are all located in close proximity to each other, so you won't need to trek for miles around the city.
Is Prague safe?
Overall we felt totally safe in Prague, but keep in mind we mostly spent time in the Old Town and surrounding areas. As a tourist here we felt fine walking around day or night. The vast majority of visitors to Prague and the Czech Republic for that matter usually have no issues. That being said like any big city you should always have your wits about you.
One of the main issues for tourists in Prague is falling victim to pickpocketing or petty scams. Make sure you keep your valuables hidden away. We've also heard stories of people being ripped off using ATM's so just make sure you that you are using legitimate cash machines in well lit areas.
Is Prague worth visiting compared to other European cities?
If you are wondering is Prague worth visiting compared to other European cities then the answer is yes! Prague is a really beautiful place to visit with extraordinary architecture, great food, and friendly people. A lot of people combine a visit to Prague with a visit to the other Imperial capitals of Vienna, and Budapest. If you need a Prague, Vienna, Budapest itinerary, this might help you!
Prague is honestly one of our favourite cities in Europe. When we visited we decided not to stick to a strict itinerary, and spent a lot of time just walking around and taking it all in. It was so beautiful, and such a memorable trip, and is very much worth visiting compared to other European cities.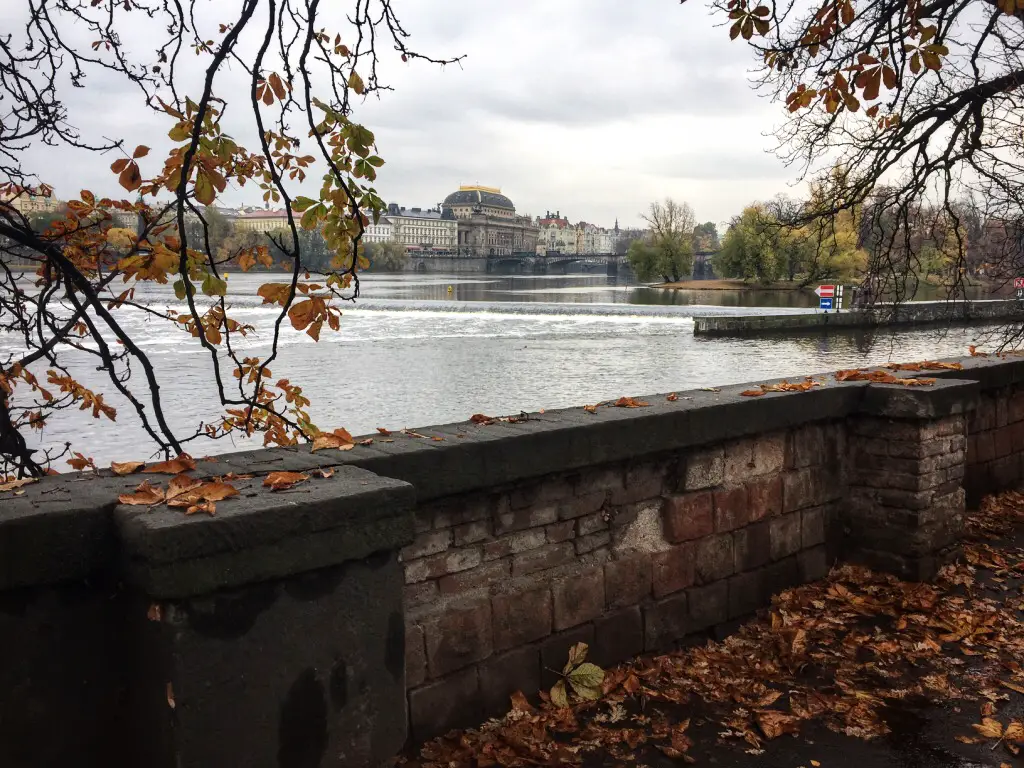 Can I use public transport in Prague?
Public transport in Prague is cheap and easy to use. Admittedly we didn't rely on it a lot because we wanted to try and walk everywhere we could, because as mentioned above it is just so beautiful. There were times we had to use it though so you may find yourself in a similar situation.
Public transport in Prague consists of the metro, the tram, the bus, and the funicular. You can either buy tickets that cover one trip or longer time periods like 24 hours. Make sure you purchase your tickets before using public transport and validate your tickets upon boarding. For more information you can visit the Prague Public Transport website.
What is there to do in Prague?
If you are wondering is Prague worth visiting in terms of tourist attractions then wonder no more. There is so much to see and do in Prague, that you certainly won't be bored. Here are some of the tourist highlights that we think are worth mentioning.
Charles Bridge
The oldest and quite frankly most beautiful bridge in Prague is of course the Charles Bridge. It's 621 metres long and about 10 metres wide and honestly is one of the must see attractions in Prague. Our top tip is to go at sunrise when it's quiet but incredibly beautiful.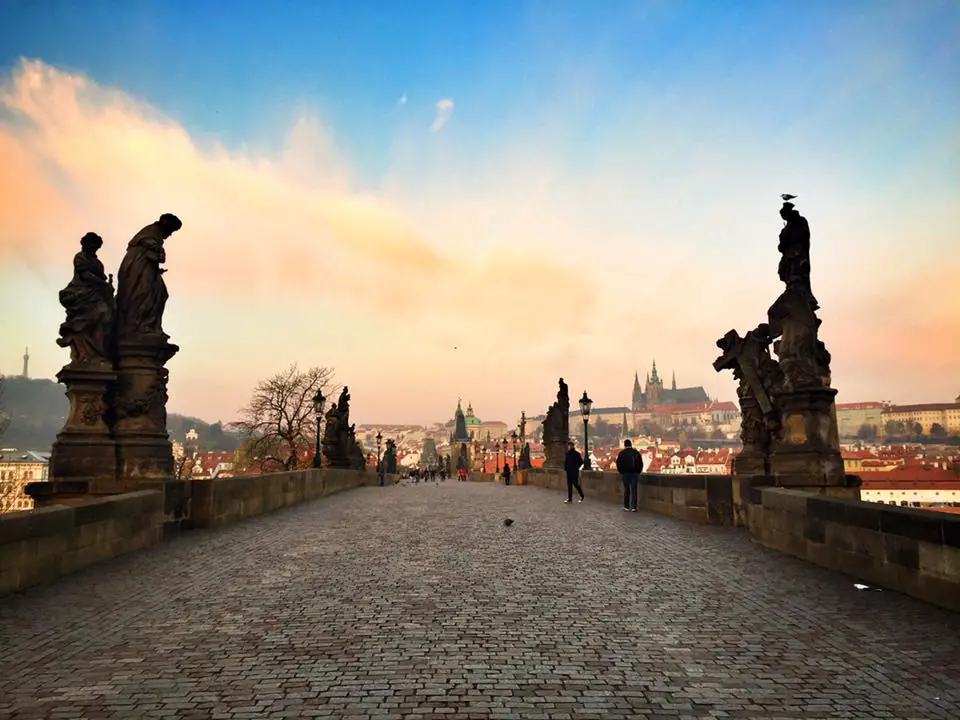 Prague Castle
Perched on a hill looking down on Old Town is the Prague Castle. This is another must see attraction in Prague. Not only are the views spectacular from here, but there are so many museums and bits of architecture to explore.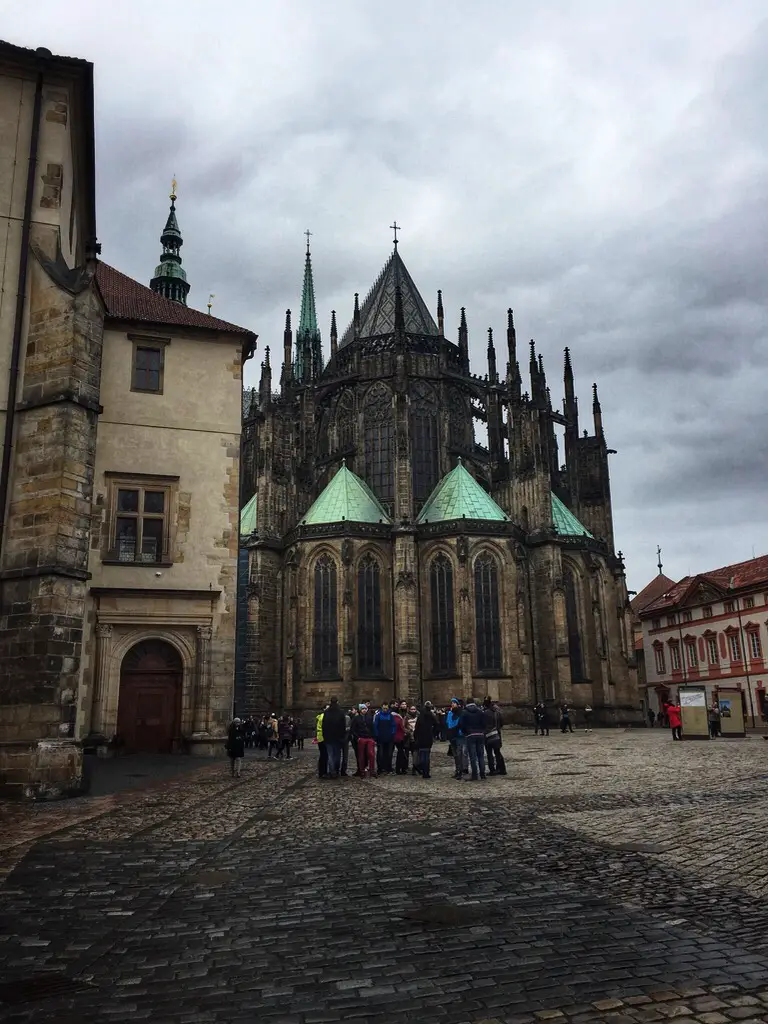 John Lennon Wall
The John Lennon Wall was once, and still is in fairness a symbol of political expression and freedom of speech in Prague. When the country was under communist rule Beatles songs were actually banned so John Lennon and the Beatles represented freedom of speech and when Lennon died the youth of the city visited the wall to mourn – hence the name.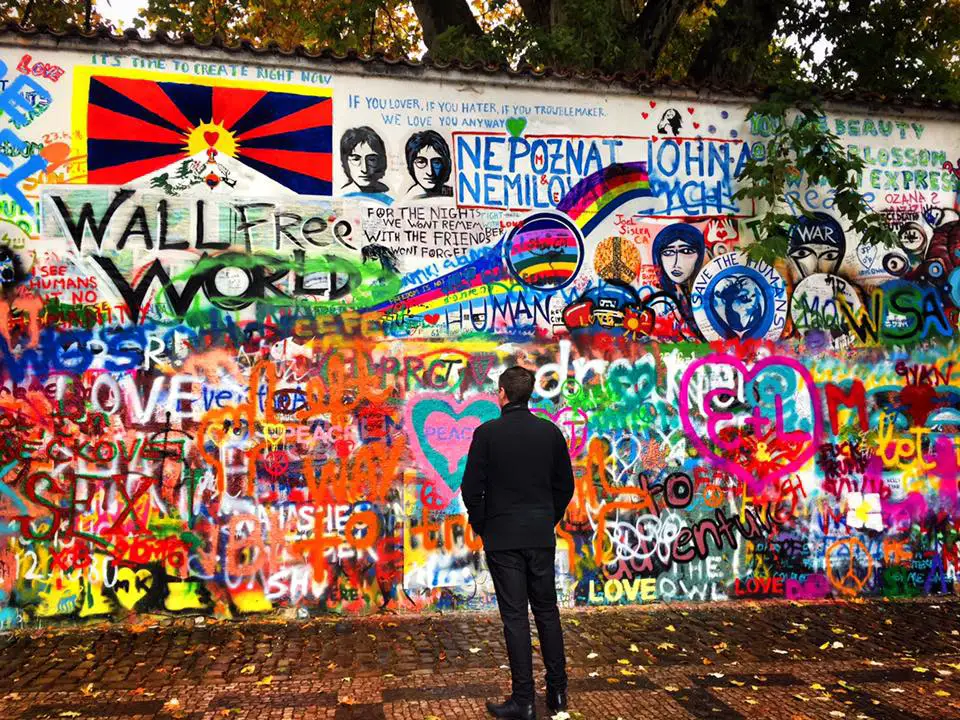 Old Town Square
For the life and soul of Prague head to the Old Town Square. It dates back to the 12th Century but it still a key meeting point in the city today. A top tip is to get some Trdelnik and eat it whilst taking in the sights and sounds of the square. Old Town Square is also one of the most photogenic spots in Prague so an absolute must for any visit.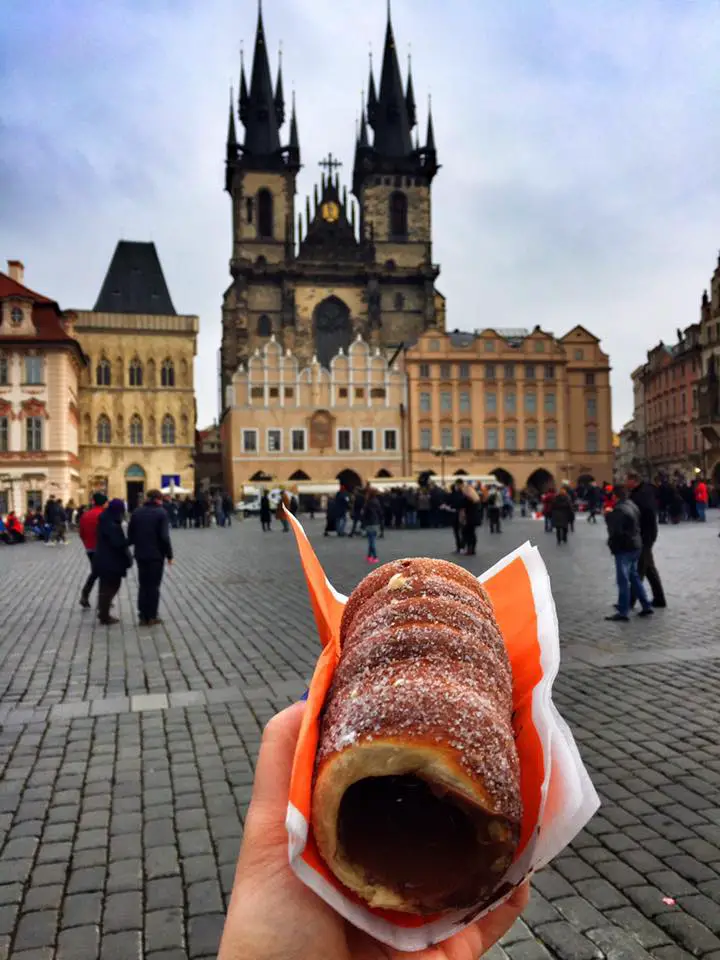 Old Town Hall Tower
The top of the tower is a great place for incredible views of not only Old Town but Prague itself. There is a lift (before you ask)!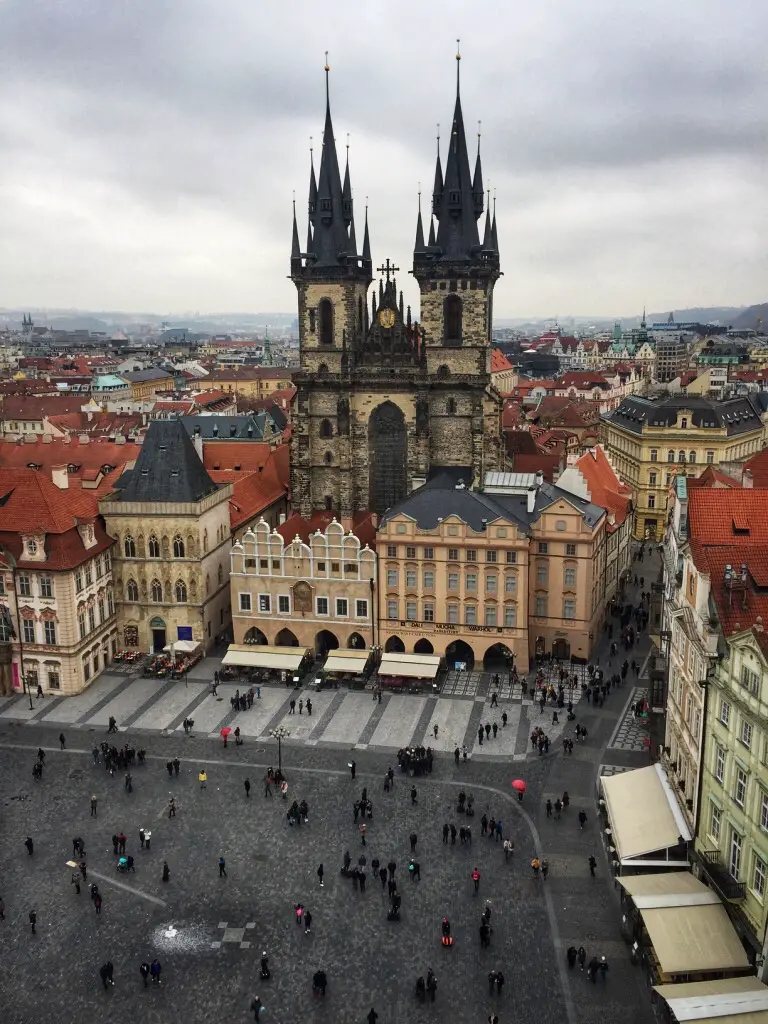 Astronomical Clock
Installed in 1410 this is one of the oldest working astronomical clocks in the world. Every hour the clock springs into action so if you are in the Old Town it is definitely worth checking out.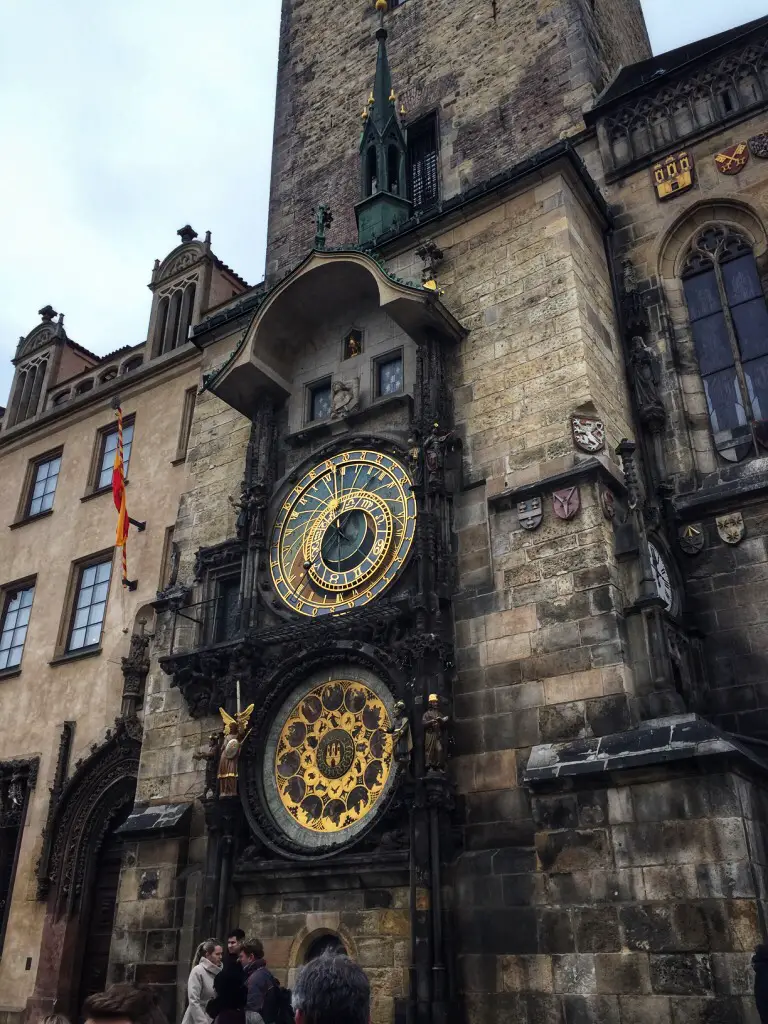 Beer Bath
Considering Prague is known for its beer, why not take the opportunity to have a beer bath. Here you can sip pilsner whilst bathing in it. And before you ask, no you don't drink the beer that you bathe in!
Dancing House
Located in the New Town the Dancing House or the Nationale-Nederlanden building, is one of the most photographed modern buildings in Prague. It was designed to resemble a pair of dancers, hence the nickname.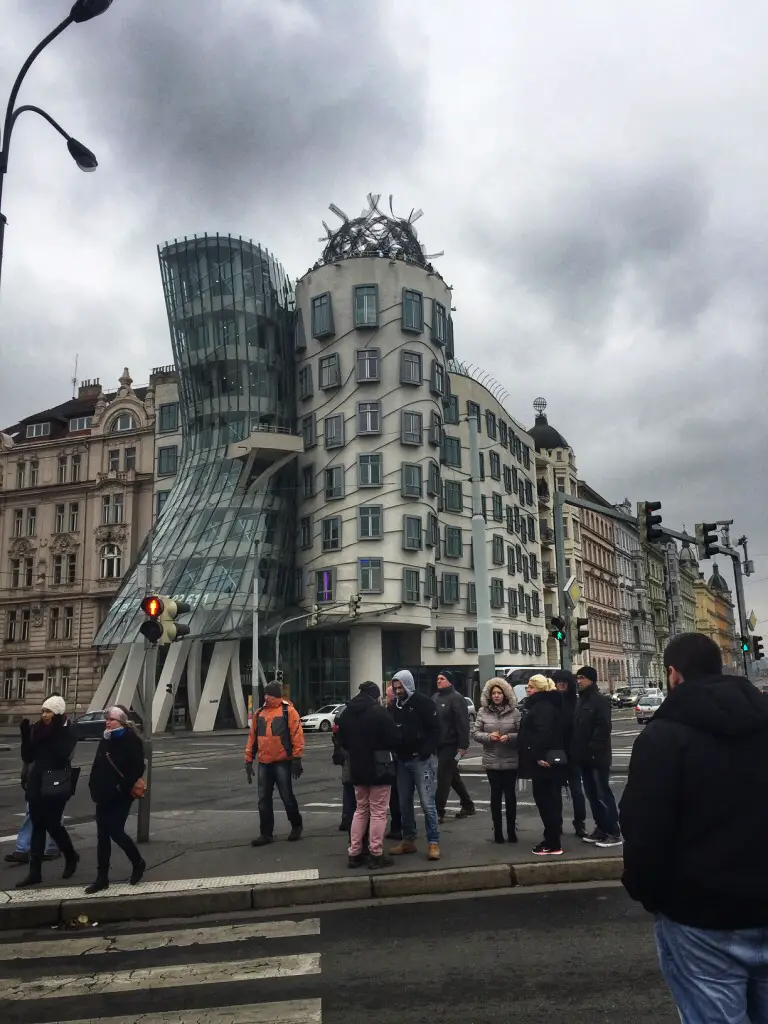 Petrin Hill
Petrin Hill is another great viewing spot in Prague. You can ride the funicular to the top – which is part of the public transport network – and admire the views. The Petrin Tower is also located here, and you can access the top of the tower for some even more amazing views.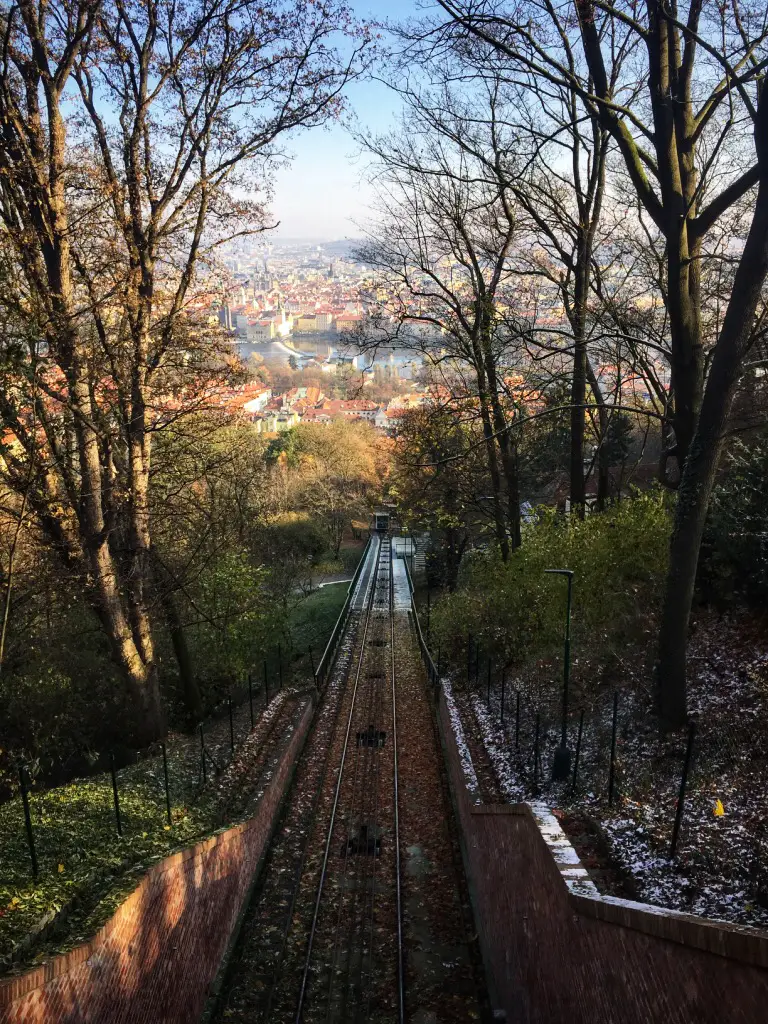 Jewish Museum
If you want to brush up on your Jewish history (and general history of Prague for that matter) head to the Jewish Museum. It is a sombre but fascinating place to visit. Tickets also include entry to the Old Jewish Cemetery were some prominent figures in Jewish history are buried.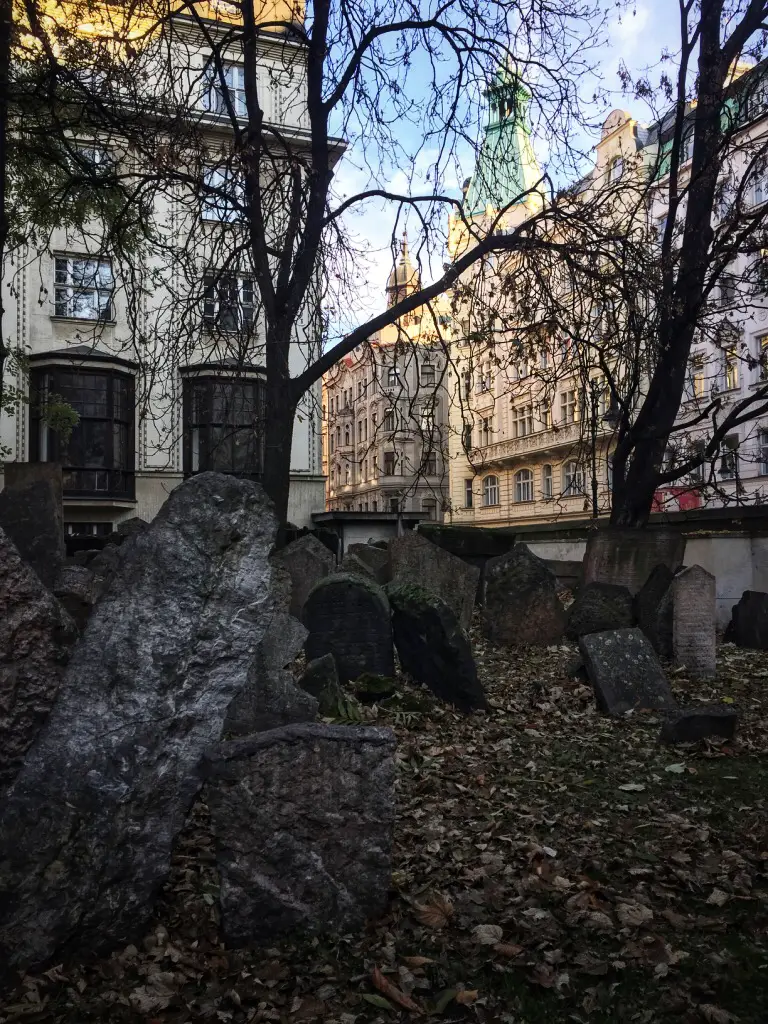 Vltava River Cruise
A river cruise is a must in Prague! There are several cruise companies you can go with, and some offer dinner and drinks on board.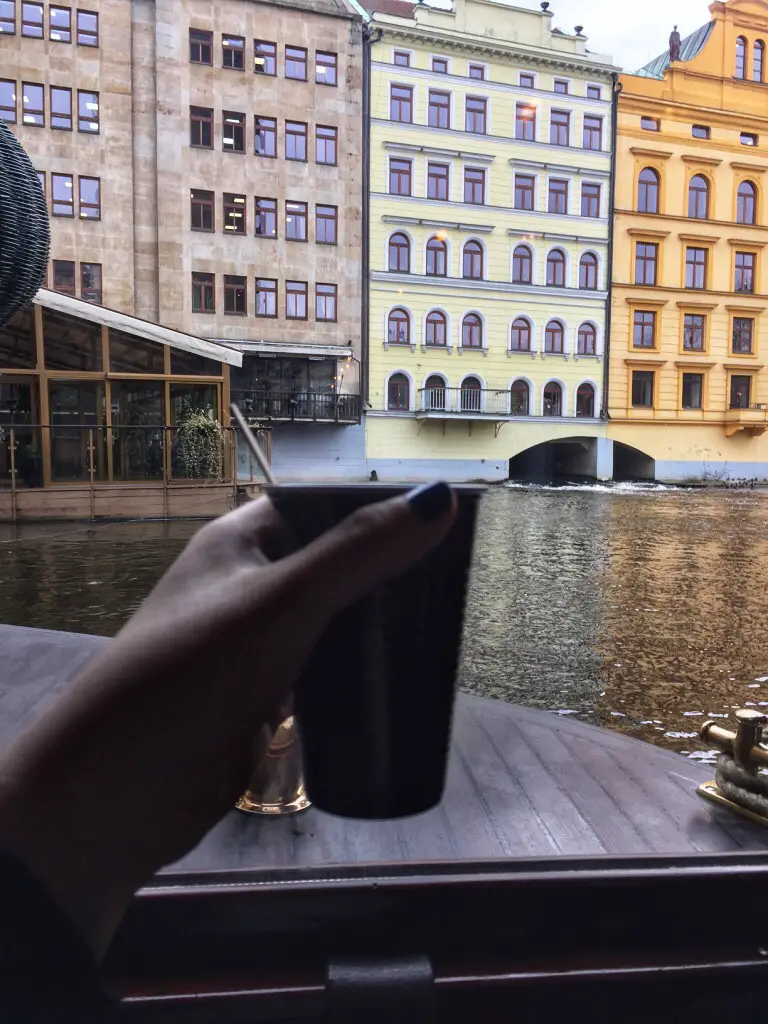 St Nicholas' Church
Located in Mala Strana St Nicholas' Church is a Baroque masterpiece that you have to visit. Built between 1704-1755 it is very popular with tourists and is considered one of the greatest examples of Prague Baroque architecture.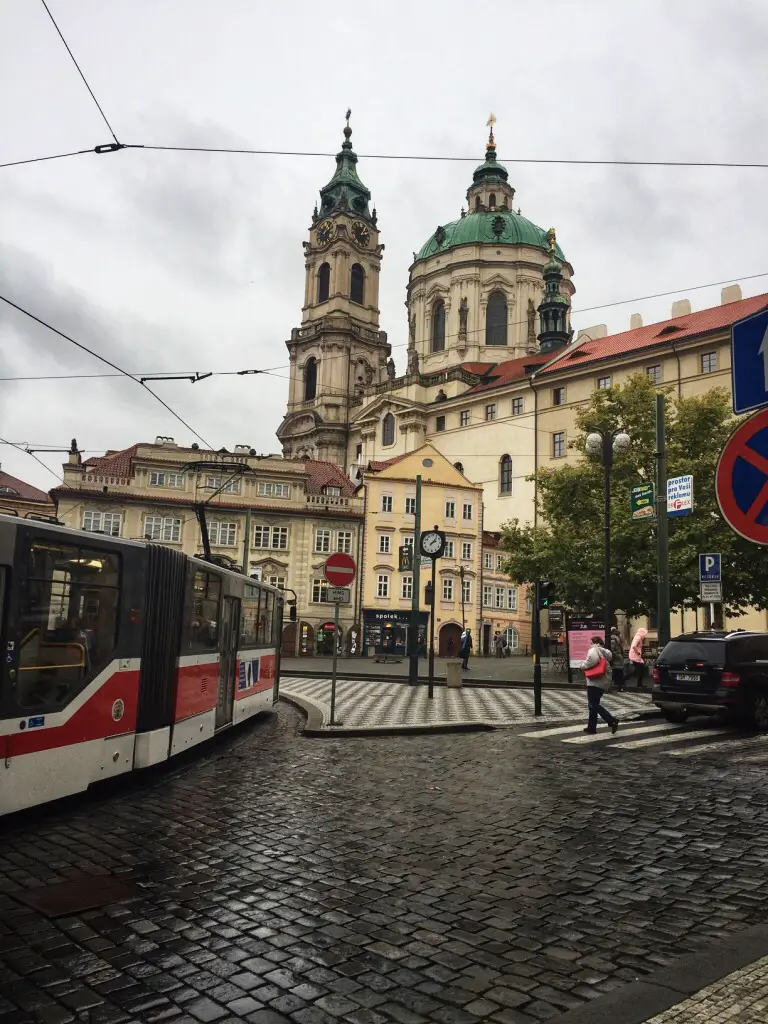 Is Prague worth visiting for solo travellers?
Prague is a great place to go if you are travelling solo. For starters you will never have a dull moment in this city. There are so many amazing things to do in Prague (as you can see above) to keep you entertained. It's also relatively safe, again making it a great city for solo travel.
Is Prague worth visiting for couples?
We travelled to Prague as a couple, and we can honestly say it is such an incredible place to go for a romantic break. The cobbled streets, and incredible architecture makes it the perfect place to walk hand in hand as you explore. There are also so many cosy bars and restaurants, that make for a fantastic date night. Although our top tip for something to do as a couple is waking up for sunrise and visiting the Charles Bridge. This was one of our favourite moments from our trip to Prague.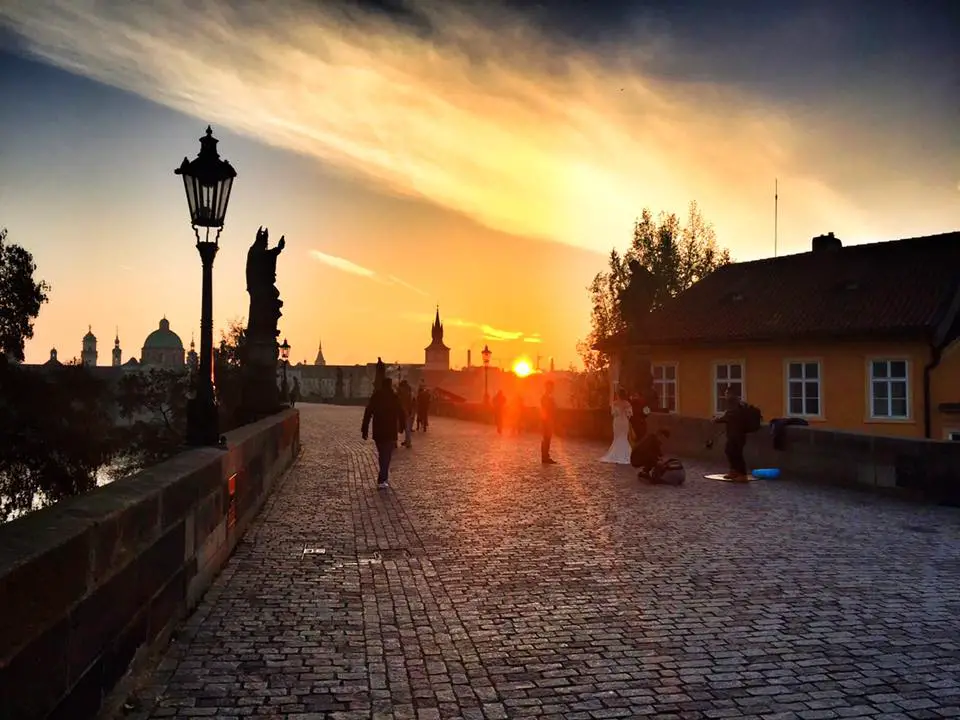 Is Prague worth visiting for families?
Surprisingly Prague is actually a really good destination for families. There are so many beautiful parks to stroll in, and there is so much that your kids can learn about in regards to history. But the best thing about Prague is that there are several museums and attractions perfect for kids, like the Lego Museum. Also a fun fact, there is an island located in the river called Children Island, that has a traditional playground that is perfect for younger children.
Is Prague worth visiting for foodies?
Prague is a fantastic city to visit if you love food. Not only can you visit those amazing European bakeries selling pastries and coffee but you can also indulge in some comfort food too. We recommend the Trdelník which is similar to the Chimney Cake that you find in Budapest. As well as Chlebíčky which is a traditional open faced sandwich. If you have the opportunity go on a city food tour, because there is so much to discover.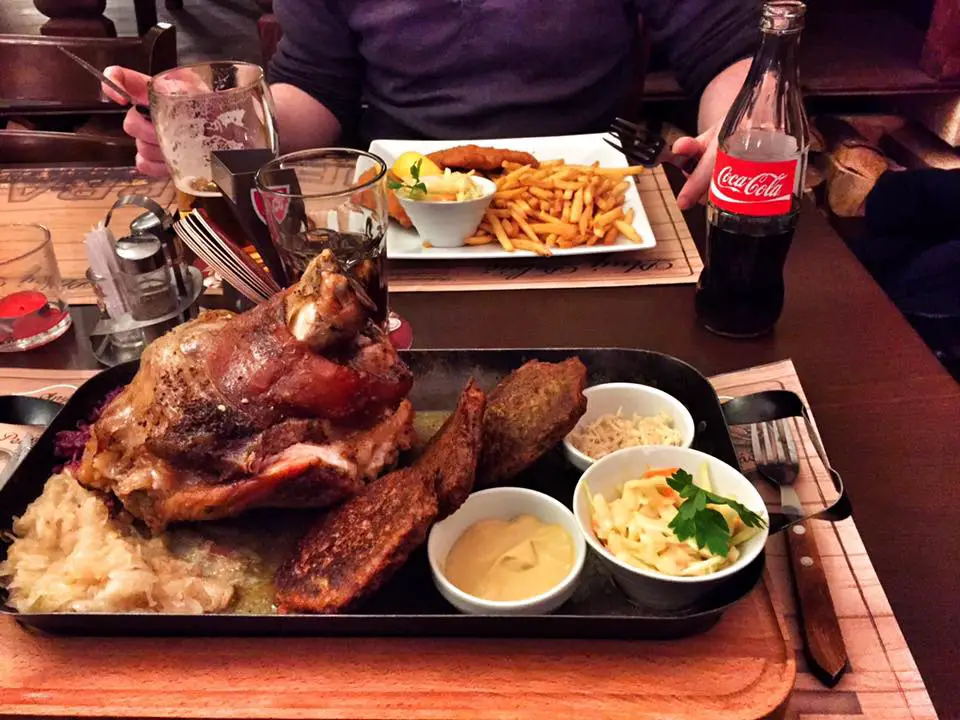 Is Prague worth visiting for the nightlife?
Wondering is Prague worth visiting for the nightlife alone? We would say yes. Prague has a really incredible nightlife scene with a little something for everyone. For starters you can visit a traditional Czech drinking den like U Tygra, or sip fancy cocktails in the Hemingway Bar. You also have some pretty epic clubs that you can dance the night away in. If you want to party Prague well and truly has you covered.
Is Prague worth visiting for nature lovers?
Prague itself is a bustling city so if you are a nature lover then you might want to get out of the centre. That being said there are a lot of green spaces and parks in Prague where you can immerse yourself in nature, and take a break from the chaos of the city. A great place to go in Prague itself is Petrin Hill where you can explore the beautiful gardens and woodlands.
If you want to completely immerse yourself in nature, then there are a number of day trips from Prague that you can do. One of the most popular is to the Bohemian Switzerland National Park which is situated in the North West of the country and near the German border.
Is Prague worth visiting for history buffs?
Prague is a great place to visit for history lovers. If you are wondering where to start the Old Town will provide you with a fascinating insight into the city's fascinating history. From its days as a medieval kingdom, to its repressed soviet era, you can learn so much on your holiday in Prague.
Is Prague worth visiting in the summer?
If you are considering visiting Prague in the summer, this is a great time of year to go. The days are long and temperatures are mild. Average temperatures in Celsius range from 15- 26. It's perfect for wandering around and enjoying everything the city has to offer.
Summer is also peak travel season, and August is particularly busy due to school holidays. Just make sure if you are visiting at this time of year that you book accommodation and tours well in advance.
Is Prague worth visiting in the winter?
You might think winter is a no go for visiting Prague, but you couldn't be more wrong. Admittedly it is cold, with temperatures ranging between minus 2 to 5 degrees Celsius. But even in the cold you will find a lot to do. Plus there is a certain charm about visiting Prague at this time of year. For starters the Christmas Markets are in full swing in December, serving mulled wine and pastries. And snow in Prague adds a little extra magic.
What to pack when visiting Prague?
Obviously you will need your usual travel essentials when visiting Prague, but here are some extra things we think you should pack.
Comfy walking shoes in summer or snow/water proof shoes for winter
Waterproof jacket
Layered clothing as even in summer the evenings can be cool
Reusable water bottle – yes tap water is safe to drink.
What should I know before visiting Prague?
Here are some things that you should know before you visit Prague.
Book any must see attractions or restaurants in advance
Get up early if you want to take photos without the swarms of tourists – particularly of the John Lennon Wall
Make sure you see the Charles Bridge at sunrise
Read up on tourist scams in Prague – it's nothing to concern yourself about too much but always good to be prepared.
So Is Prague worth visiting?
So you have made it to the end of this post, and we hope that in answer to the question is Prague worth visiting, you have decided that yes it is! Prague really is a beautiful place to visit, and we really think you should see it at least once in your life. If you love history, architecture, cobbled streets, beer, and great food Prague is absolutely the place for you.
And if you found this guide useful please make sure you pin it for later!