Are you thinking of visiting Norway, and wondering if Oslo is worth your time? Well, you have come to the right place. This post will hopefully answer all the hard hitting questions to help you decide if you should visit the Norwegian capital. We look at questions like 'Is Oslo expensive' and 'what is there to do in Oslo' to help you answer the ultimate question 'Is Oslo worth visiting?'
Before we answer the question 'Is Oslo worth visiting' here is some background
Oslo is the capital of Norway, and also the largest city in the country with over 630,000 inhabitants. That probably isn't surprising considering it is the centre of trade, industry, banking, and shipping in Norway. Another interesting fact is that residents of Oslo are some of the healthiest in the country, particularly when it comes to lifestyle habits. Apparently people here walk more than the national average, and consume less sugary drinks.
Oslo is also famous for being the location that the Nobel Peace Prize is awarded each year. If you happen to visit City Hall on your trip, you are visiting a massive part of modern day history.
So now that we have touched on a bit of background here are some important questions answered to help you determine 'Is Oslo worth visiting?'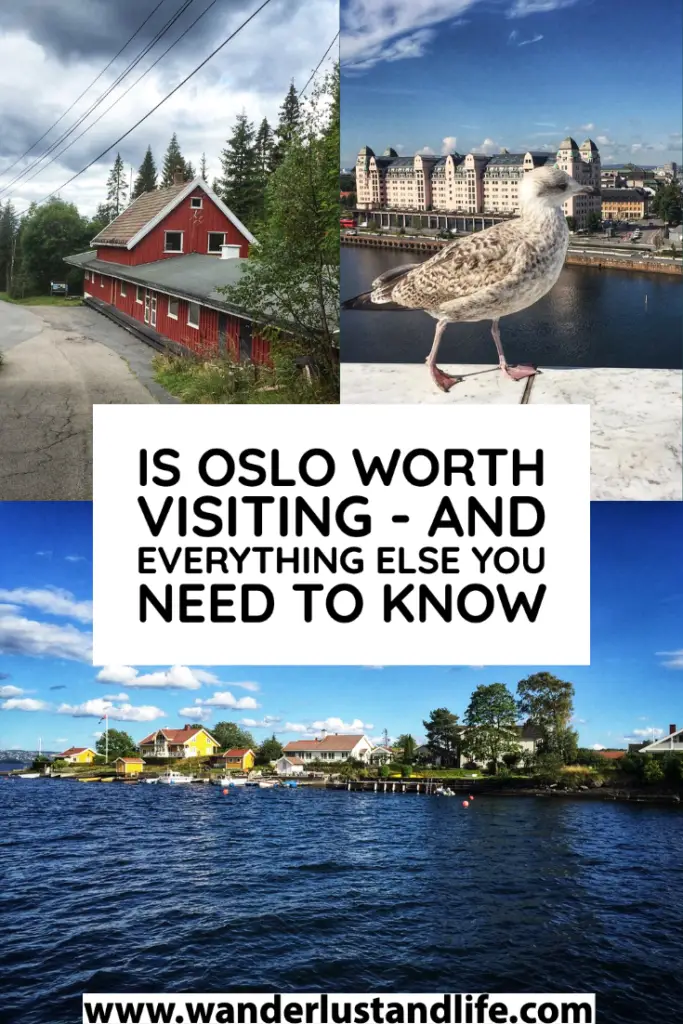 Is Oslo expensive?
One of the most commonly asked questions when it comes to the Norwegian capital is – 'Is Oslo expensive?' Our honest answer to this is yes! Apart from Copenhagen it is by far one of the most expensive European cities we have visited. It really is not somewhere you can visit on a budget. You will have to pay for a vast majority of the tourist attractions, and basic things like food and drink can be pretty pricey.
Just to put it into perspective, 2 basic burger meals at McDonalds, that in the UK would cost £12 will set you back about £20 in Oslo. Back in the UK we love a good cocktail which usually sets us back just over £20 for 2. In Oslo you are looking at paying double this.
The currency in Norway consists of the Krone (NOK), where 1 NOK is divided into 100 øre (cents). Obviously one thing to keep in mind is the ever changing exchange rates.
Here is a very rough guide to how much some things cost in Oslo:
Small bottle of beer – 80.00 KR equivalent to £7.00 or $9.24 USD
Cup of coffee – 40.00 KR equivalent to £5.00 or $6.10 USD
Main meal at a restaurant: 300 KR equivalent to £23.00 or $36.00 USD
Do I need cash is Oslo?
Whilst we are on money matters, you may also be wondering if you need to carry cash with you in Oslo. We don't think cash is a necessity is Oslo. You should be fine using your bank card, or Apple Pay throughout the city.
It might be worth having a small amount of cash for smaller purchases, and as a back up, but realistically you can get by without it.
Why is Oslo expensive?
So we have ascertained that Oslo is indeed quite expensive, but you might be wondering why this is the case. Well, living standards in Norway are quite high, which means locals earn a lot and are paid good wages. So whilst as a tourist you might feel that things are very expensive, in comparison to a local, they may not feel the same.
Taxes are also high in Norway, so a lot of what you might end up paying will be in tax. This tax is used for things like public expenditure, and welfare. Basically a high standard of living also equates to higher taxes which tourists especially will notice when they are paying for things in Oslo.
What language do they speak in Oslo?
Apart from your standard 'Is Oslo expensive' and 'Is Oslo worth visiting' questions you might also be wondering about the practicalities. So let's start with language. The official language in Norway is Norwegian. But never fear if you don't speak Norwegian because English is the second most widely spoken language here. In fact according to Wikipedia a staggering 88% of the population of Norway do speak English.
Is Oslo easy to get to?
You can get to Oslo from a good majority of European cities, and often quite cheaply as well. Ryanair have a route to Oslo from a number of European cities including Manchester and London in the UK. Getting from the airport to Oslo centre is also pretty easy with the Flytoget Airport Express train getting you into the centre within 20 minutes. You also have a number of buses and local trains that will get you to the centre as well.
Norway borders Sweden predominantly, but also a bit of Finland and russia. So you also have options of getting here by car or train. Oslo is also a popular cruise destination so getting here by ship is another viable option.
How long should I spend in Oslo?
Another common question before visiting Oslo, is how long do you need to explore the city. Our honest answer for this is that you probably don't need more than 3 days. Oslo is relatively small compared to other cities like say Paris for instance, and there certainly are not as many things to see and do. A weekend in Oslo, or 3 days in Oslo should be enough for you to see the sights, and get to grips with the city.
Is Oslo safe?
I don't know if it is due to the high standard of living, or what, but crimes against tourists in Oslo are pretty low. Obviously like anywhere you should always have your wits about you and stay vigilant in case of pickpockets and other tourist style scams. Using Paris as a comparison, we found that we felt a lot safer in Oslo and were harassed a lot less by people trying to sell you random tat and whatnot.
The only other Scandinavian city we have visited apart from Oslo is Copenhagen, so this is a difficult question to answer. In terms of expense Oslo and Copenhagen are relatively the same, however it felt like there was much more to do in Copenhagen. If you can visit both we say do both but if we had to choose we would probably go with Copenhagen over Oslo. A lot of that may have been down to expectations. We didn't know anything about Oslo before visiting, and certainly were not prepared for the high costs. Conversely with Copenhagen we did our research and were far more prepared.
And hey if you really want to you can get yourself booked on a mini cruise from Oslo to Copenhagen.
You might also have this stereotypical Norwegian image in your mind before you visit Oslo. You know the whole red houses, and massive fjords, kind of thing. If this is what you are expecting then you might be a little disappointed. And you might be better off visiting some of the villages and small towns in Norway instead.
Can I use public transport in Oslo?
Public transport in Oslo is pretty simple to use, plus a lot of the main city attractions are close enough to each other that you can walk. Obviously if you are wanting to go a bit further afield then using the public transport is a must.
Regional buses, trams, undergrounds, local trains and ferries, are all included in one ticketing system. One of the best ways to make use of this networks is to download the Ruter app onto your phone.
The city, and its surrounding areas are made up of several different travel zones, but all of Oslo falls under Zone one. If you are travelling to Oslo Airport Gardermoen you need to purchase a ticket that covers 4 zones.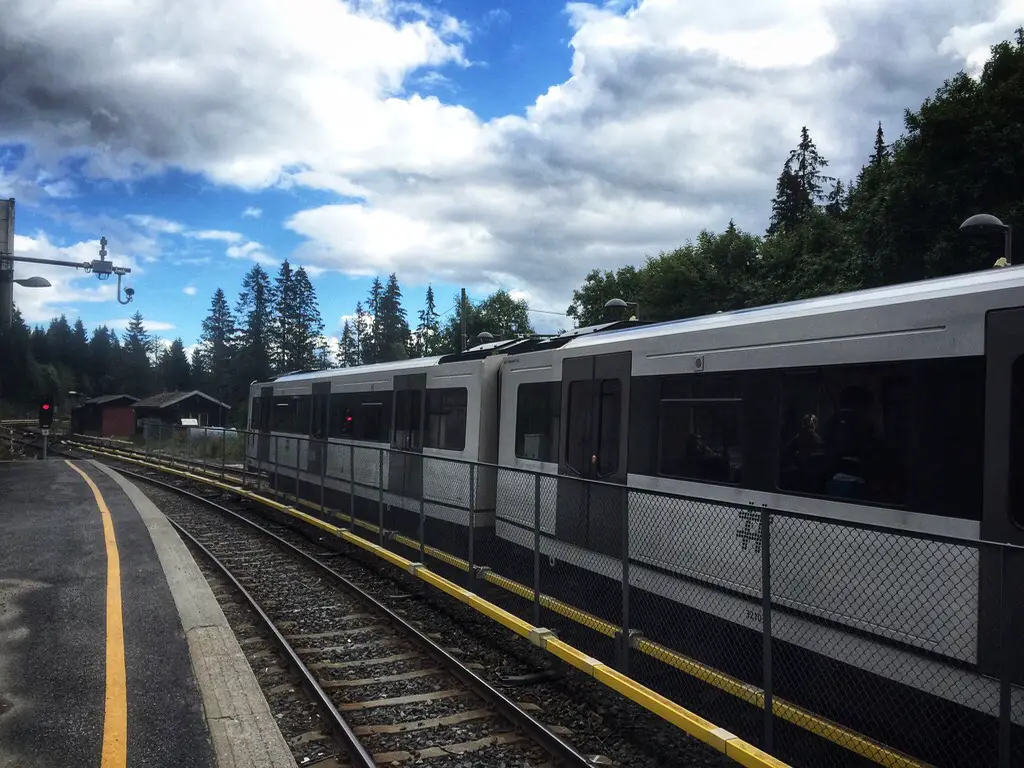 If you want to avoid public transport though, another good option is to purchase a ticket for the hop on hop off bus. Tickets can be purchased for a 24 or 48 hour period, and the buses take you to all the tourist hot spots.
What is there to do in Oslo
You might be wondering is Oslo worth visiting for the tourist attractions alone? Well here are some of the best things to do in Oslo to help you decide.
Visit Nordmarka
Nordmarka is kind of what we had in mind when we thought of visiting Norway. It's a beautiful forest area located in the Northern part of Oslo. In the summer you can explore the many hiking trails, and in the winter you can go skiing.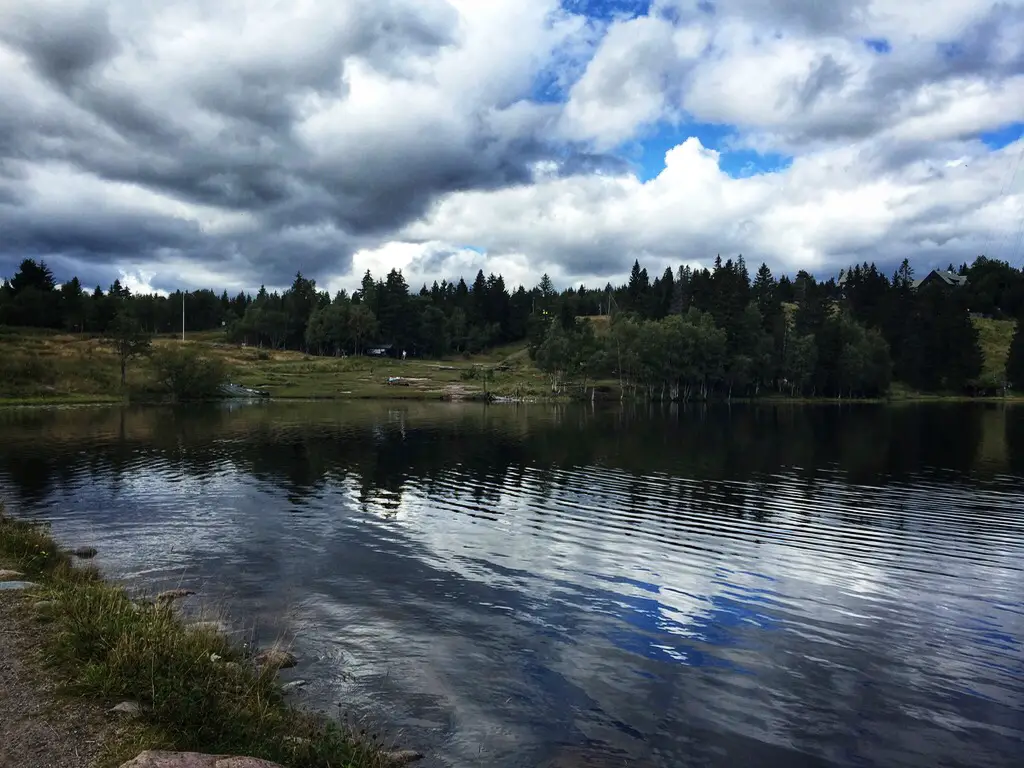 Visit Vigeland Park
Vigeland Park is a sculpture park dedicated to the works of Gustav Vigeland. You will find some of his interesting Realist sculptures, and you can also visit the nearby Vigeland Museum. Interestingly the park is actually the world's largest sculpture park by a single artist.
Do a Fjord Cruise
A cruise along the Oslo Fjord is an absolute must on your trip to the city. It's so picturesque and relaxing, and you can book tours that include food and drinks.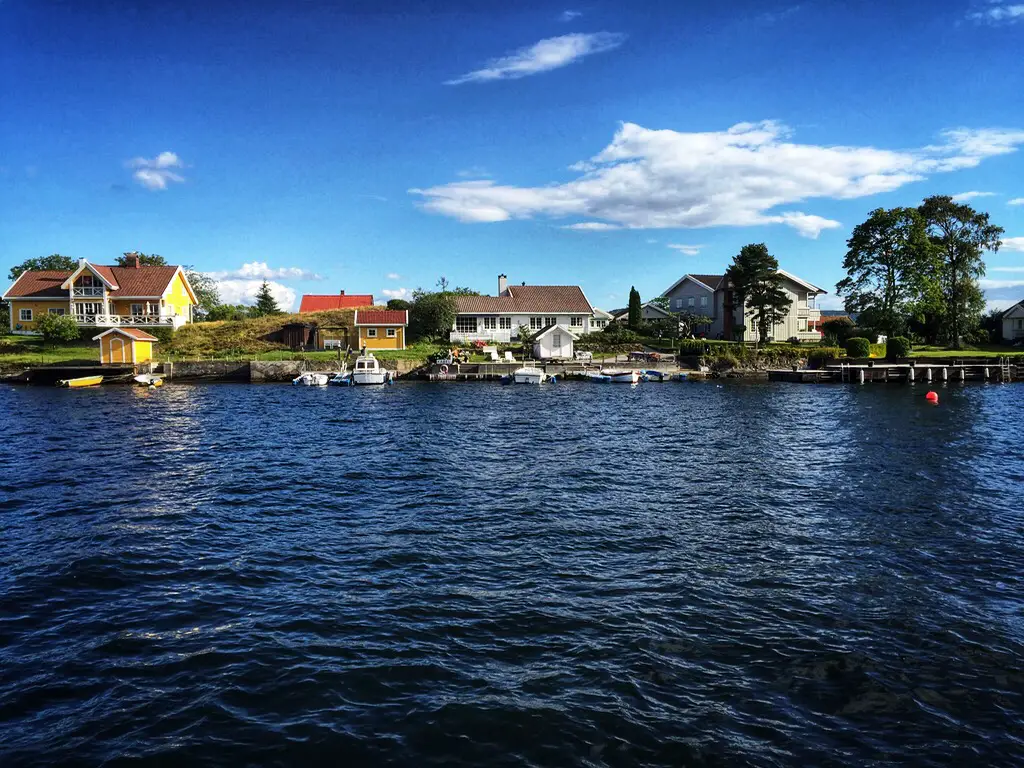 Go Island hopping
Another must is to do an Island hopping tour where you can explore some of the beautiful islands in the Oslo Fjord. You do need to book in advance.
Oslo Cathedral
This stunning cathedral which is the main church for the Church of Norway diocese of Oslo. Whilst it is quite basic on the outside, as far as churches go, the real beauty lies inside.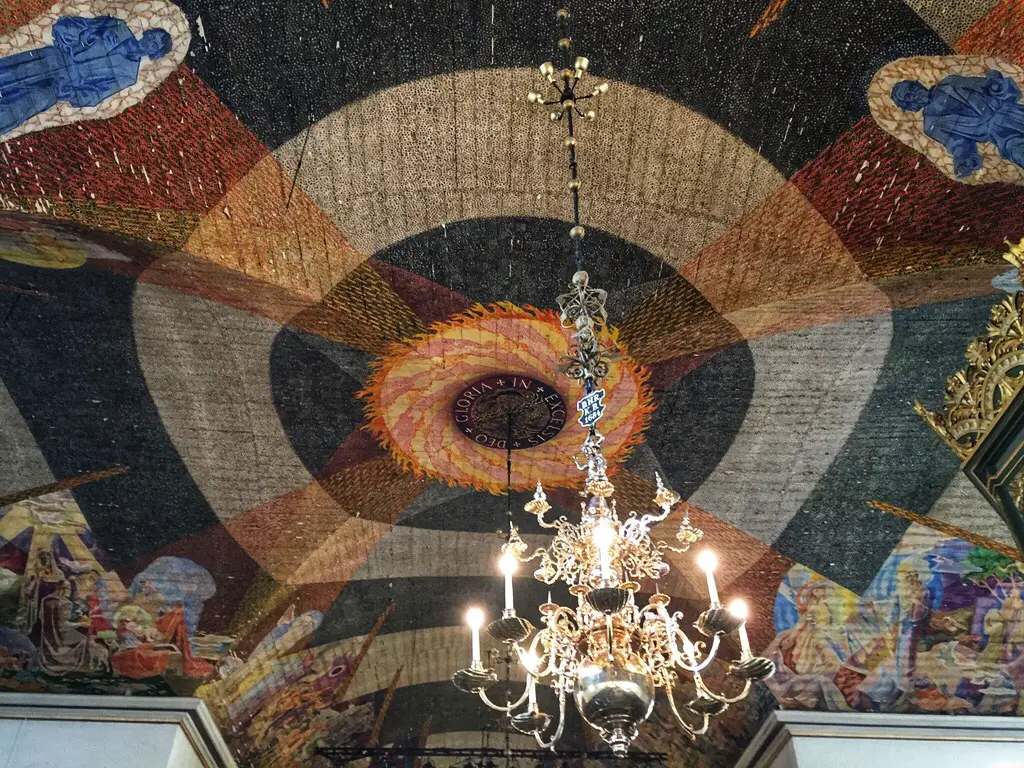 Akershus Fortress
Akershus Fortress is a medieval castle that was designed to protect Oslo. The castle grounds are beautiful to walk around and explore, and the views from here are great as well. Guided tours take place over the summer months if you want to get to grips with the history of the fortress.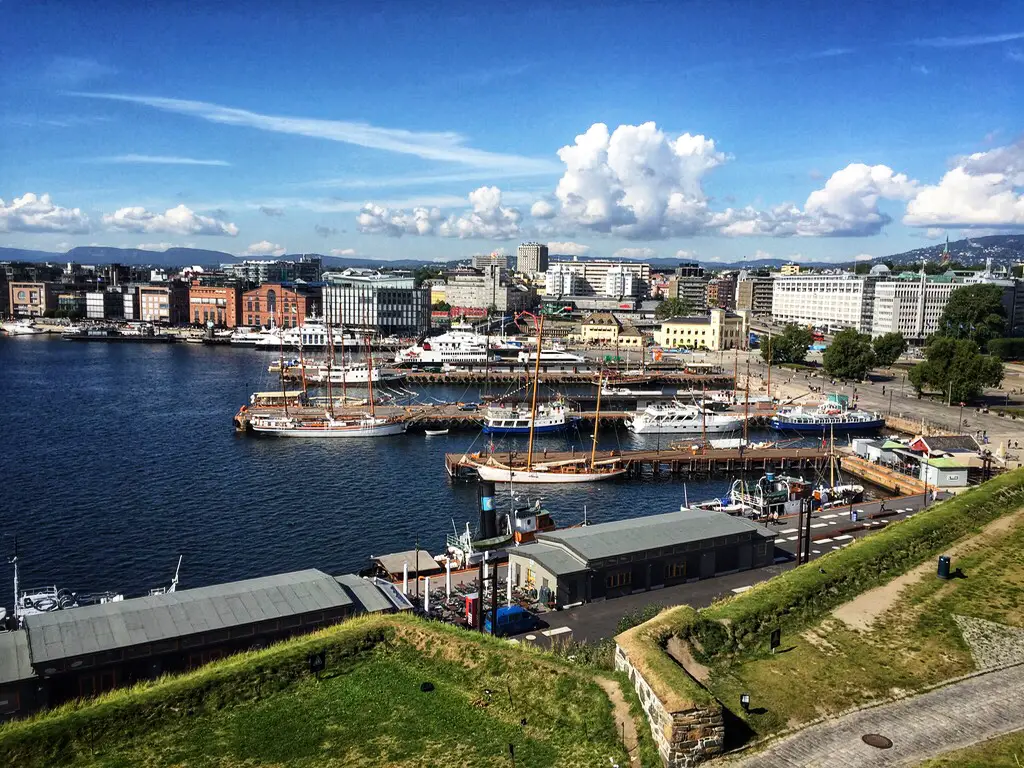 Museums of Oslo
There are a lot of different museums that you can visit in Oslo. And some of these may have entry included with your Oslo Pass.
If you are stuck for inspiration on what museums to visit some highlights include the Viking Ship Museum, the Holmenkollen Ski Museum, and the Nobel Peace Prize museum to name but a few. There is also the Munch Museum which was our favourite as it contains the works of the famous Norwegian artist Edvard Munch, whose most famous work includes The Scream.
Oslo Opera House
With a modern design the Opera House, located by the harbour appears to rise up from the water. It's a great example of modern Norwegian architecture and has received many awards. The views from the top of the Opera House are also well worth the walk.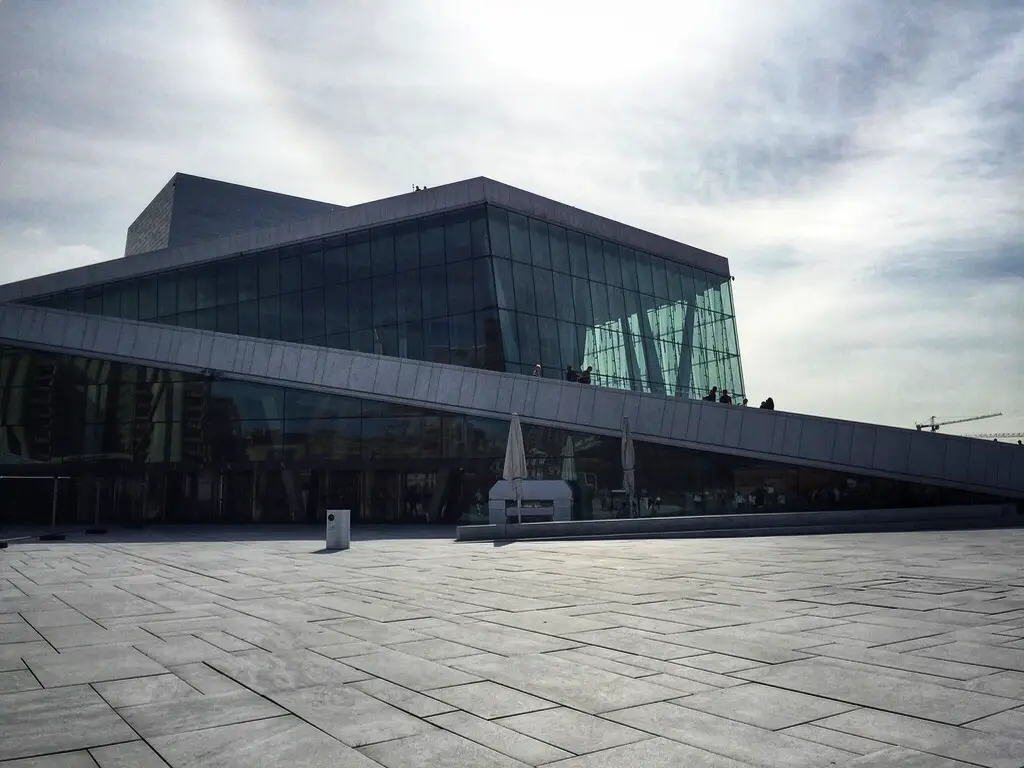 Is Oslo worth visiting for foodies?
We didn't find Oslo to be a foodie capital by any means. I don't know if that was because we didn't really get to try a lot of the fancier foods, because everything was so expensive. Seafood is a big thing particularly around the harbour and there are a lot of restaurants that will only use Norwegian ingredients which is nice.
One thing we also really appreciated is the fact that Norway is a very multicultural country. This obviously has an impact on the food. If you want some decent food we recommend going to Vippa. It's a lively street food court with different vendors serving foods from around the globe.
Another thing that we did find that coffee culture is a big thing here and the coffees were really good, so do take the time to sip them whilst people watching.
Is Oslo worth visiting for the nightlife?
We found that the nightlife in Oslo was actually pretty decent. Obviously that is keeping in mind you have money to enjoy it. Alcohol is taxed quite heavily making going out for drinks quite a costly exercise. The nightlife in Oslo has a little something for everyone. In one night we drank wine in a fancy wine bar, listened to a live heavy metal band from England whilst sipping beers, danced to cheesy pop, and drank sake at a Japanese style cocktail bar. A good night if you ask me.
Is Oslo worth visiting for nature lovers?
If you are wondering Is Oslo worth visiting for nature lovers, then this one is for sure a yes! I think the fact that Oslo is this perfect blend of city, and nature is one of the most appealing things about it. The Oslofjord is really beautiful and perfect for a chilled out day of island hopping or sailing. But the real gem of Oslo is Nordmarka, this is the forresty region to the north of the city. This is perfect for nature lovers. Not only is it easy to get to, but there are several hiking routes you can take, as well as a number of bodies of water that you can kayak or canoe over.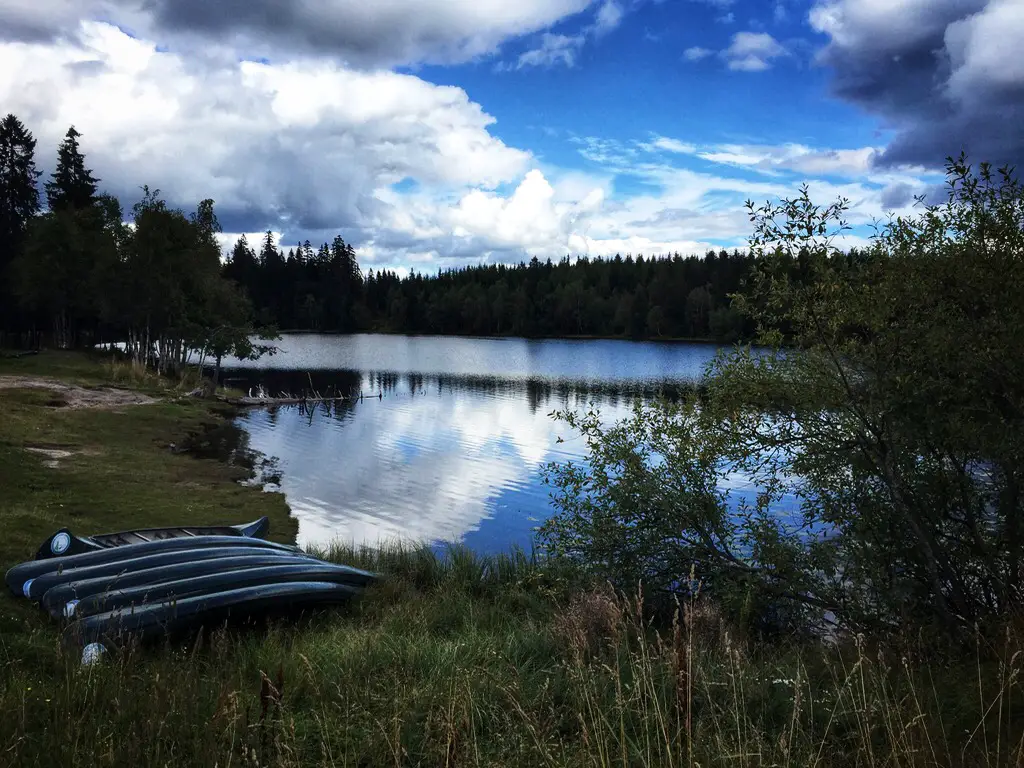 Is Oslo worth visiting in the summer
Oslo is definitely worth visiting in the summer months (June-August). Not only is the weather mild, but the days are bright for an average of 18 hours (July). If you do visit in summer the temperatures average between 10 – 23 degrees Celsius. August tends to be the busiest month with school holidays so make sure you book your accommodation well in advance.
Summer in Oslo is great if you want to hike, bike ride, or just chill out on one of the islands in the Oslofjord. It's also the season for rooftop bars, al fresco dining, and just walking around and exploring the city. So is Oslo worth visiting in the summer? Yes!
Is Oslo worth visiting in the winter
Winter is also another great time to visit Oslo, although it will be a completely different experience than if you visit in summer. For starters the winter months in Oslo are quite cold, averaging between -5 to 1 degree Celsius. But it is the perfect time to engage in winter activities like skiing, sledding, and ice skating.
In December the Christmas markets open and create a cosy winter atmosphere in the city. So if you want to escape to a winter wonderland, Oslo might be the place for you.
Oslo also has a ton of museums to explore as mentioned above in the things to do in Oslo section of this article. Not only can you brush up on your cultural knowledge but you get a bit of respite from the cold too.
What to pack when visiting Oslo?
Your Oslo packing list is going to be very much dependant on the time of year that you decide to visit the city. Apart from you standard packing essentials here are some things that you may want to consider bringing on your trip to Oslo.
Winter
A warm winter coat
Boots or decent shoes for walking in the snow/icey grounds
Scarf, gloves, and a winter hat
Thermal socks
Thermal clothes
Summer
Sunglasses
Light jacket
Layered clothing as it can get cool particularly at night
Decent walking shoes
Umbrella in case of rain
refillable water bottle
What should I know before visiting Oslo?
Here are some things we think you should know before visiting Oslo.
I know we have covered this is the 'Is Oslo expensive' section and the answer was yes. But I don't think you realise how costly it is until you go. You really do need to be prepared for this.
Take advantage of the greenery and the vast forest surrounding Oslo – It really is beautiful.
A lot of shops stay closed on National Holidays and Christmas and Easter so plan your trip accordingly.
Book your accommodation early to get the best deals.
Choose the season you want to visit Oslo wisely. Depending on when you go you will have a completely different experience.
If you are wanting to see the Northern Lights, then you need to travel to the northern parts of the country as it is very unlikely you will see them in Oslo.
Also if you are imaging long stretches of nature and quaint houses this isn't Oslo. You might be better off visiting other parts of Norway like Bergen.
The Oslo Pass is worth getting if you are planning on using the public transport a lot and want to visit the museums.
So Is Oslo worth visiting?
We think the answer to the question 'is Oslo worth visiting' is a resounding yes! It's a really beautiful city full of history, culture, and green space. I think people have this image of Norway in their heads that is full of fjords, and mountains, and red houses, and yes there are elements of this in Oslo, but you have to keep in mind Oslo is a capital city.
Is Oslo expensive? Yes! But it's one of those places that you don't need to spend copious amounts of time in. A weekend or short break in the city will be enough to get a feel for it, and see the main attractions. This amount of time will also help with keeping costs down.
Overall we did enjoy visiting Oslo, and we are glad we did it. That being said it's not a city we are in a huge rush to get back to, but we do recommend you visit it once.