On a recent trip to Liverpool we had the opportunity to stay at the Mercure Liverpool Atlantic Tower. The hotel is located in the heart of Liverpool and this makes it the perfect place to base yourself in the city.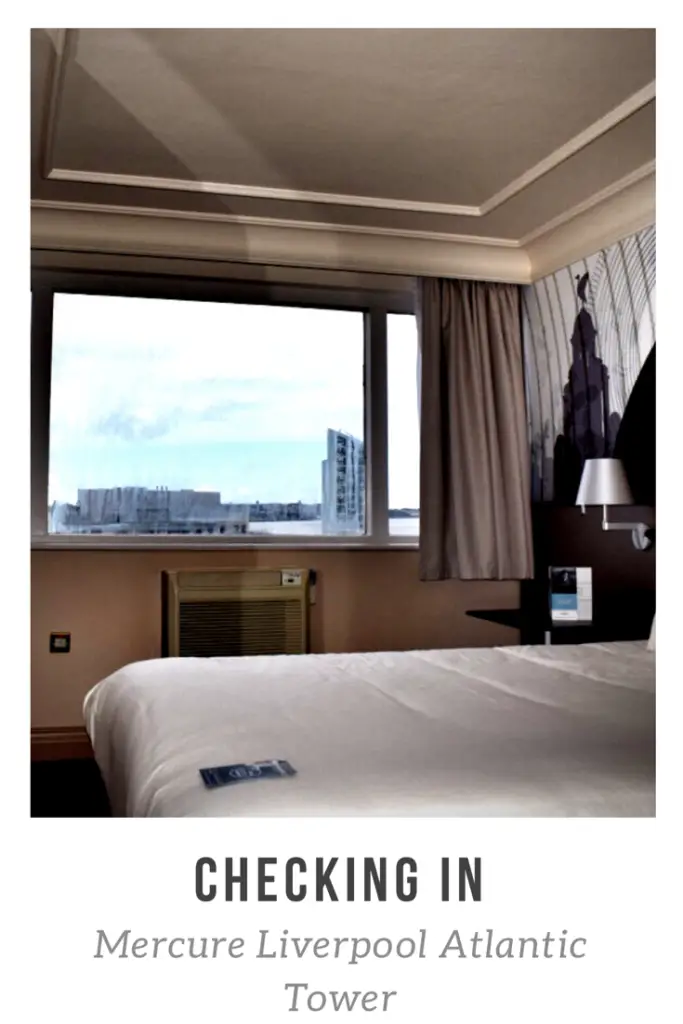 Getting there
If you are coming from Lime Street Station it is about a 15 to 20 minute walk. There are also public transport options to get you there. Or you could hop into one of the many taxis parked up around the station. The location is perfect especially if you are in town for a city break. The hotel is just across from the Royal Liver Building, which is one of the most beautiful buildings in the city. You get some fantastic views of the building as well as the River Mersey. It is also only a 15 minute walk to the Albert Dock and this is where a lot of Liverpool's tourist attractions are.
Checking in
The hotel itself resemblances a ship which is apt because you can actually see the cruise ships coming in, depending on which side your room is located. The lobby is cosy and welcoming and check in was quick with friendly staff on hand to make our stay more comfortable.
The room
There are 225 rooms spaced out over 12 floors. We were incredibly lucky to be allocated a room on the 12th floor over looking the River Mersey. The rooms are a great size and very modern. One of the best things about the room, apart from the great view, was the bright decor. We had a picture of a record at the head of the bed which was fitting considering Liverpool's rich musical history.
The amenities
In terms of amenities the hotel has a really awesome bar with a balcony. The view is amazing as looks straight onto the Royal Liver Building. It certainly is a beautiful place to sip cocktails. Although I should point out that the bar is only open at weekends. There is however a restaurant located directly under it on the 1st floor. So if the bar is not open you can have a meal or a drink with a view here instead.
If you are after some breakfast, it is served bright and early from the restaurant. Again it is a great opportunity to gaze out at the view. You get to help yourself buffet style and the selection was pretty decent. It ranged from a full english breakfast, to fruit and yoghurts and of course cereals and juices.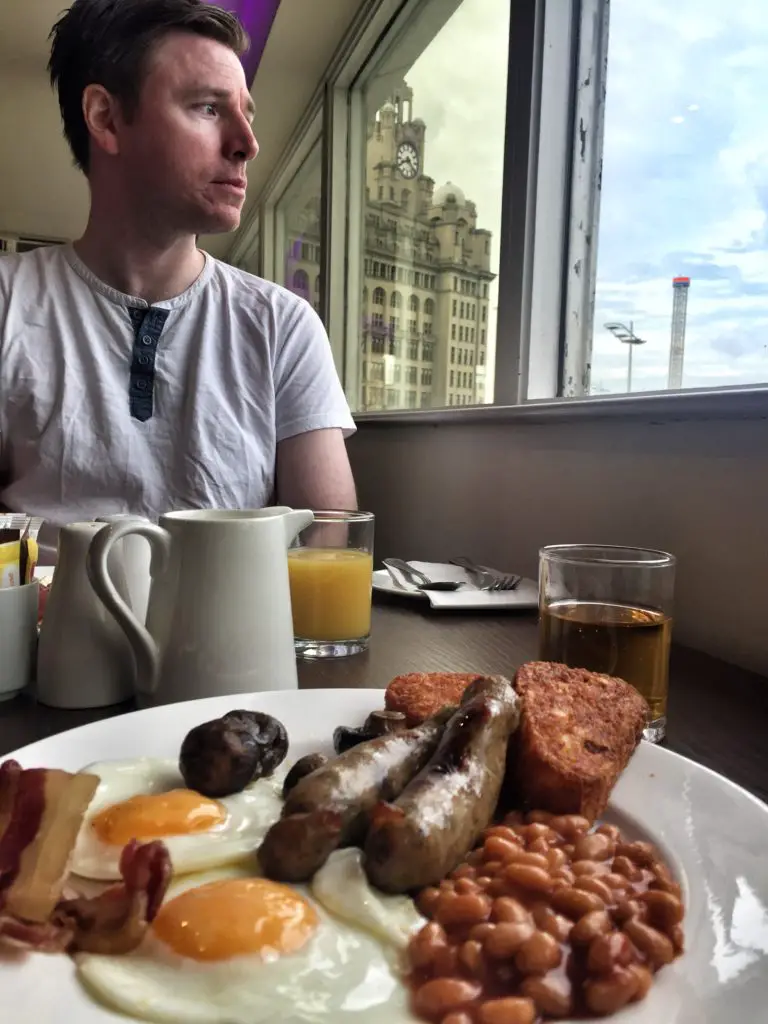 We were fortunate enough to stay here as part of the 'stay local uk' campaign. Although to be honest we would stay here again. If you are looking for a centrally located hotel with modern rooms and friendly staff then this hotel is for you.
Additional Information
Hotel Address: Chapel Street Liverpool, L3 9AG
Tel : (+44)8713769025
For further information visit the hotel website here.