Barcelona is a beautiful seaside city located in the capital of Spain's Catalonia region. If you are looking for sunshine, cheap wine, amazing architecture, and mouth watering tapas then you must visit Barcelona. We have compiled a 3 day Barcelona itinerary to help you plan your 3 perfect days in the city.
Barcelona Quick Facts
Country: Spain (although be aware that Barcelona is located in the Catalonia region of Spain. There have been several protests recently and unrest as many in the region wish to break away from Spain and become and independent country.)
Currency: Euro
Language: Catalan and Spanish
Is Barcelona expensive?
 Barcelona is one of those places that if you know where to go doesn't have to break the bank. For instance, food and drink can be cheap but you have to avoid the tourist traps. You can get a glass of local wine for €3 and a tapas meal can range from €15 – €20 in some places. Tourist attractions are also quite reasonably priced, for example entry to Park Guell is under €10, and La Sagrada Familia is about €15 per person.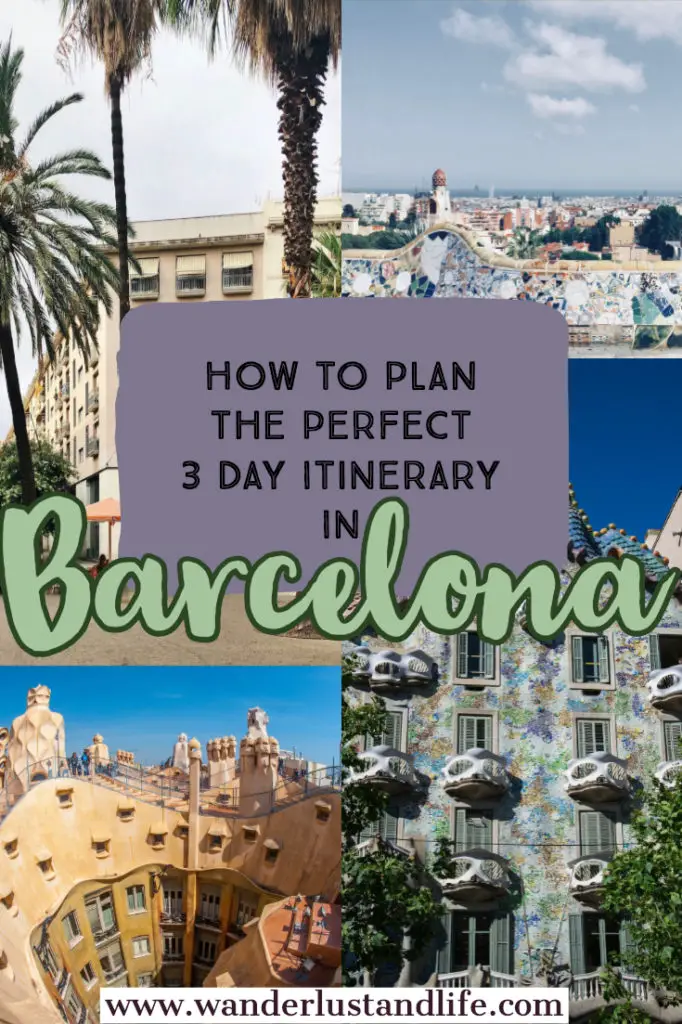 When to go
Peak tourist season in the city is July and August. We learnt this the hard way. If you travel during this time be prepared for long lines at tourist attractions. This is also the peak of summer and it does get really warm. With this in mind the end of May/June is probably the best time to visit Barcelona.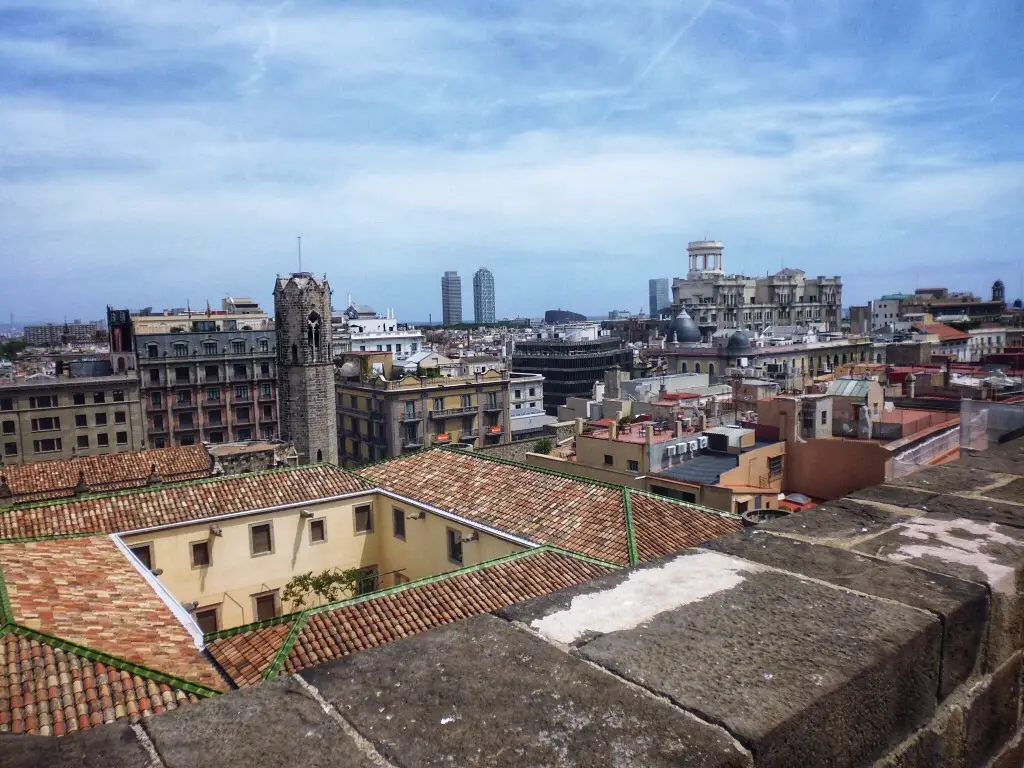 Weather in Barcelona
If you are visiting Barcelona in the summer then you should be aware that it gets pretty hot. It's also humid, there tend to be quite a few storms, and the temperatures sit at around 30 degrees Celsius. We visited the city in August and found it to be really warm and sticky. Luckily most buildings are air conditioned and there is plenty of opportunity for a refreshing Sangria. In the winter months though temperatures sit in the early to mid-teens (Celsius) and the weather tends to me a lot milder.
What to pack in summer in Barcelona
 Here are some key things to pack if you are visiting Barcelona in the summer months.
Hat, Sunglasses etc.
Sun cream
Cool clothes (flip flops, shorts, light t-shirts)
Comfortable walking shoes – a lot of the streets are uneven with cobblestones so a good solid shoe is recommended
Water bottle to fill up along the way
Where to stay
There are so many hotels to choose from covering a range of budgets. We stayed at the Silken Gran Hotel Havana.  It was close to a metro station which made getting around Barcelona so much easier. It was also close to Placa De Catalunya which is the main square in Barcelona and also conveniently where the airport transfer bus drops you off. The hotel was magnificent and had a rooftop bar and pool, and we actually managed to nab a sweet deal on hotels.com and got it for a really decent price.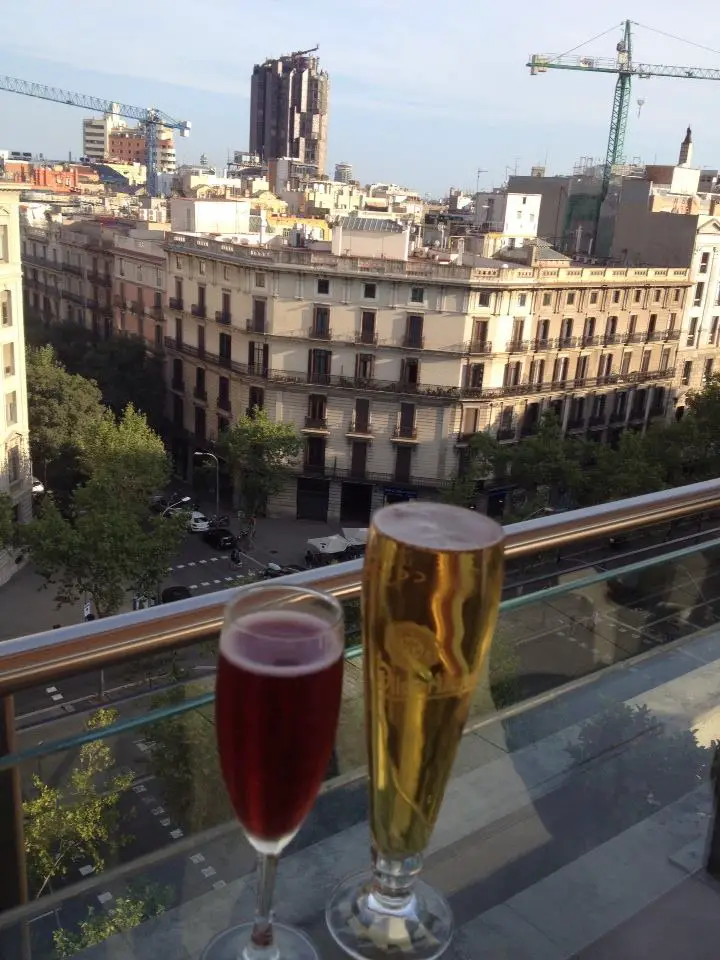 What to do in 3 days in Barcelona
There is no shortage of things to see and do in this beautiful city. And if you only have 3 days in Barcelona you can see the main sights with enough time for sangria and tapas. You just need to make sure you plan ahead.
Park Guell
Park Guell is located on Carmel Hill, and after climbing what felt like an endlessly steep road in the scorching heat we reached the entrance. I should add that we live in the UK so climbing any sort of slope in over 20 degree heat is not good for us. I was desperate to get that beautiful shot of the Barcelona skyline with the Park in the foreground, so was more than happy to line up for this.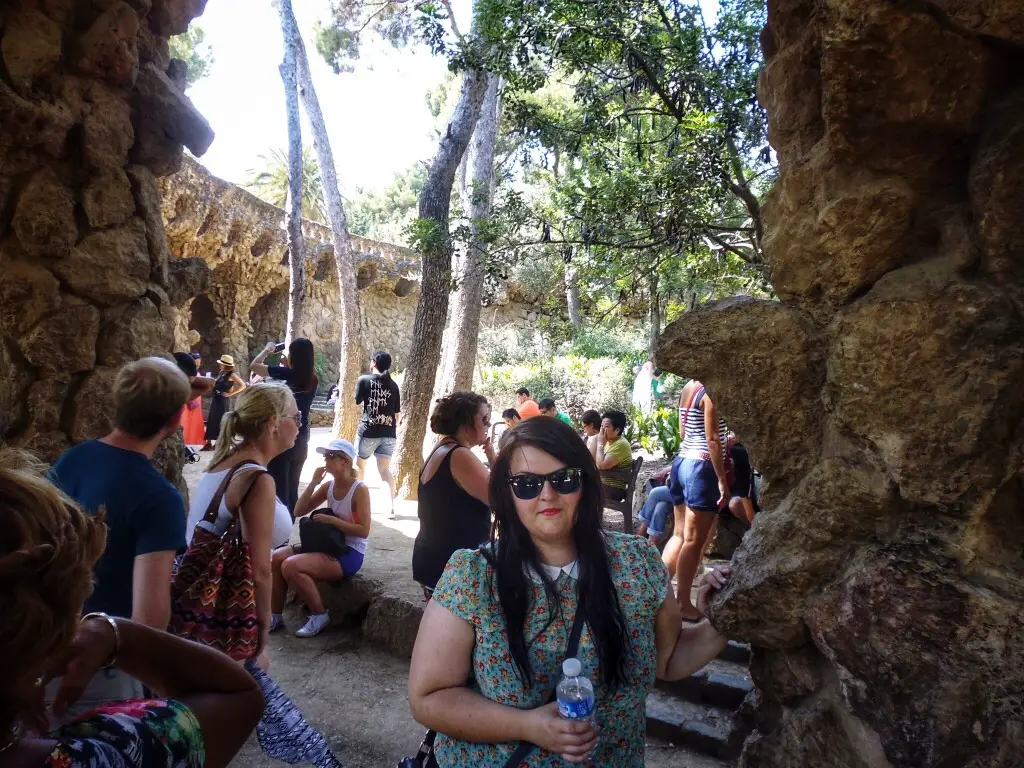 When we finally made it to the front of the queue we were told that the next available entrance time for the monumental zone  was 3 hours away.  Due to time constraints and admittedly the thought of walking up the hill in the heat again we had to miss out on this. We did get to check out the free part of the park which was beautiful, but I did feel really disappointed to have missed out on seeing Gaudi's masterpiece up close.To avoid missing out you can book tickets via the following link Guided Tour Park Güell.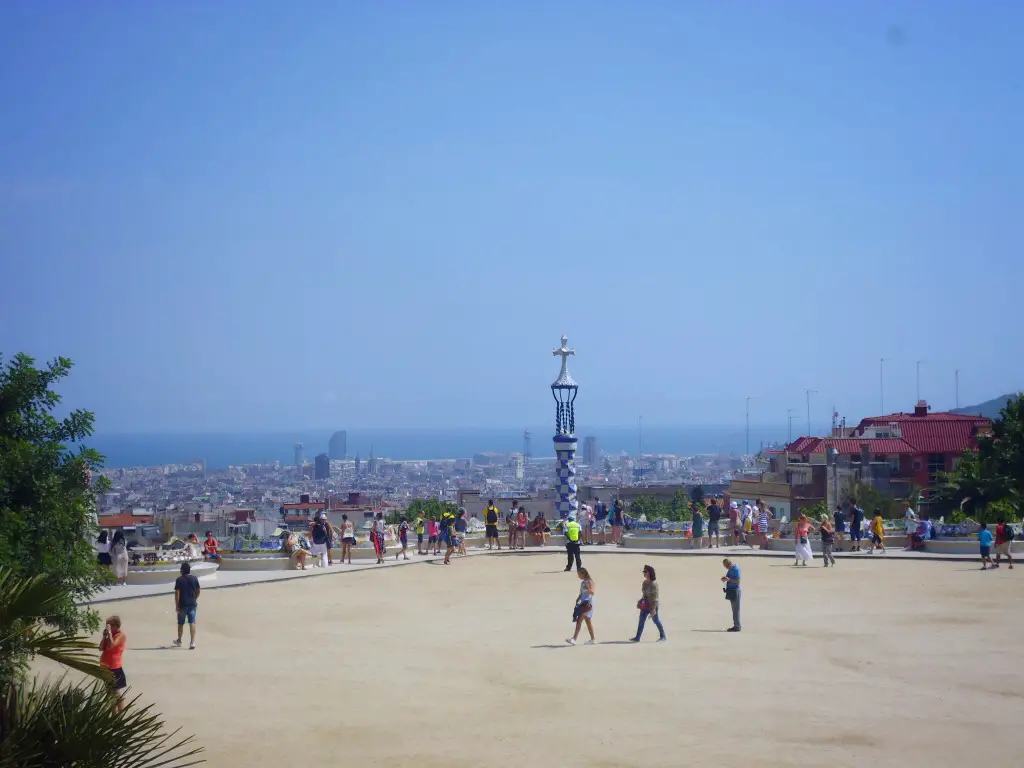 La Rambla
La Rambla is a pedestrianised street in the centre of Barcelona filled with markets stalls, cafes, and restaurants (although I should point out overpriced ones at that). It gets super busy as well especially during peak holiday season. It is a really vibrant bustling stretch and definitely worth a visit. That being said it wasn't my favourite part of the city and we literally only did walk through it once to see it. It felt way too touristy. It is worth a visit though just don't spend too much time there.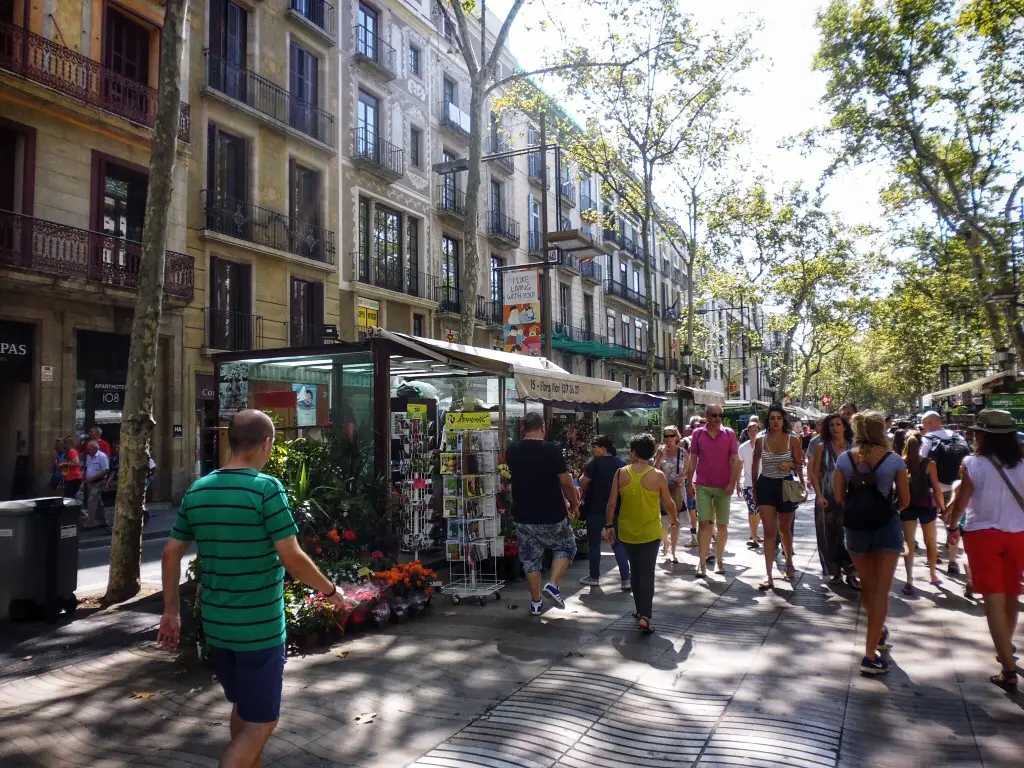 Mercat de la Boqueria
Off La Rambla, was actually one of our favourite places in Barcelona, the Mercat de la Boqueria. The market is a real treat for the senses with bursts of bright colours at the fruit stands, smells of hot food cooking or fish chilling in ice ready to be sold. There are also chocolate shops with treats your tastebuds will thank you for. Although we do advise that you eat the chocolate as soon as possible to avoid it melting in your bag. It can get really chaotic in here and is really popular among tourists.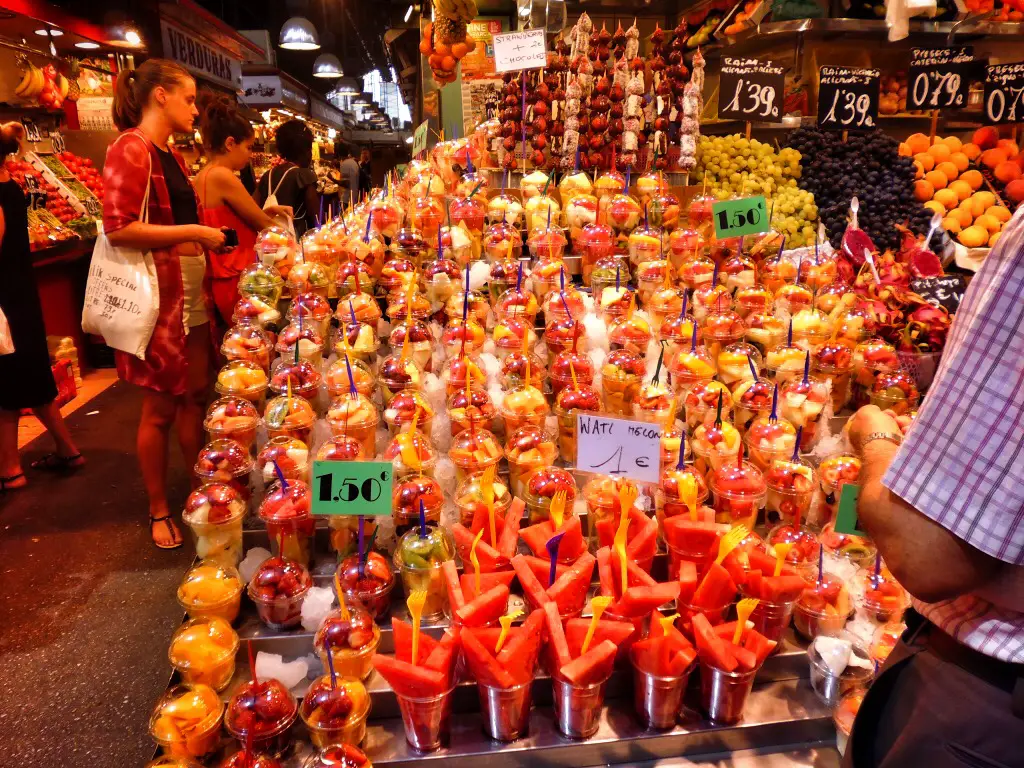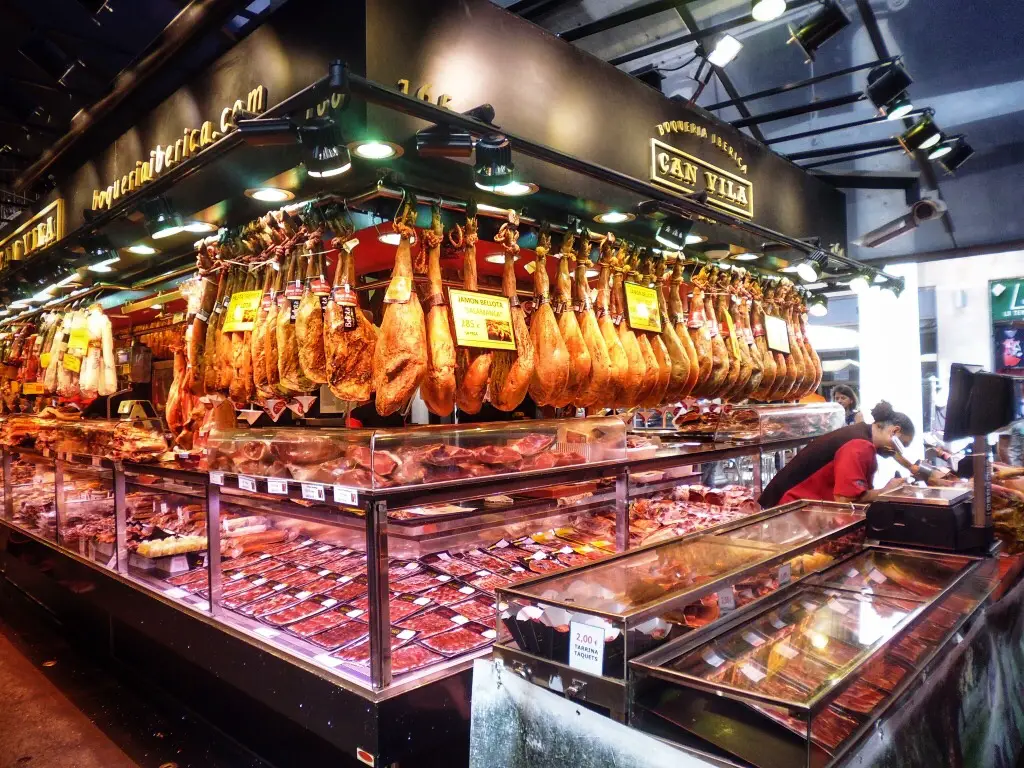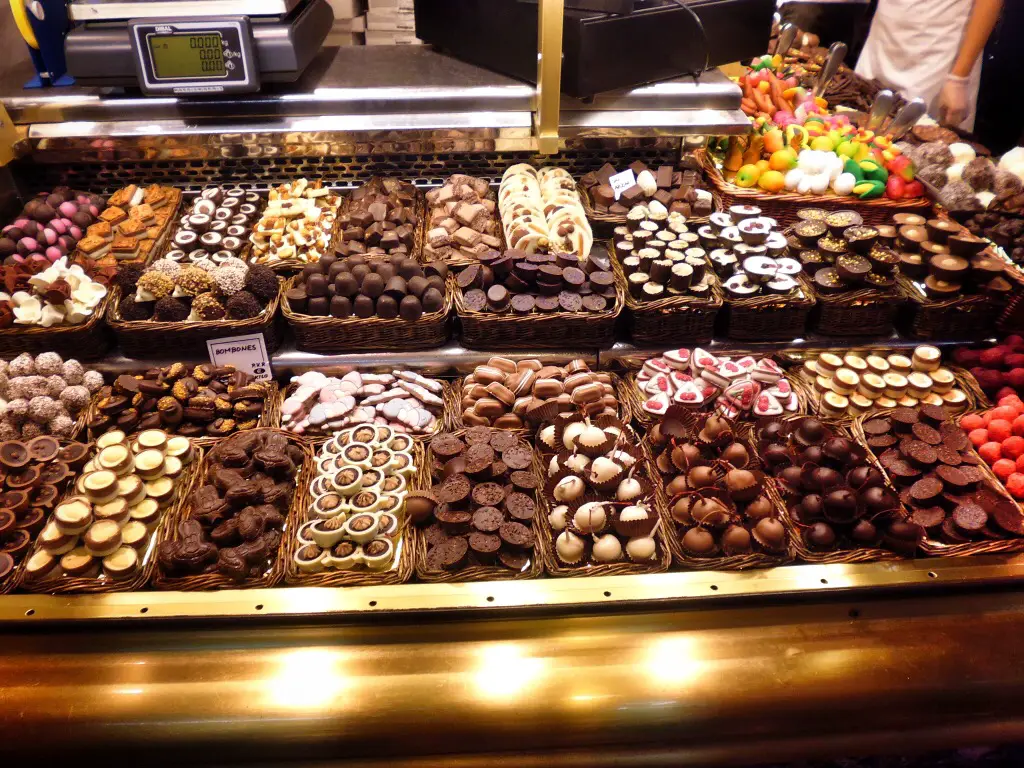 La Sagrada Familia
Arguably the most popular tourist attraction in Barcelona this church was designed by Anton Gaudi. This is a must see for any 3 day trip to Barcelona. It is actually still being constructed so it is usual to see a lot of cranes and scaffolding. You really should try and book this in advance. We turned up and waited in line for over an hour only to be told that we would have to come back the next day for admission. We couldn't visit Barcelona without going inside so we had to come back but this severely impacted our other plans. It was worth it however, as the interior of the church is just breathtaking. If you are looking to book in advance click the following link to Barcelona Tourism. Tour Sagrada Familia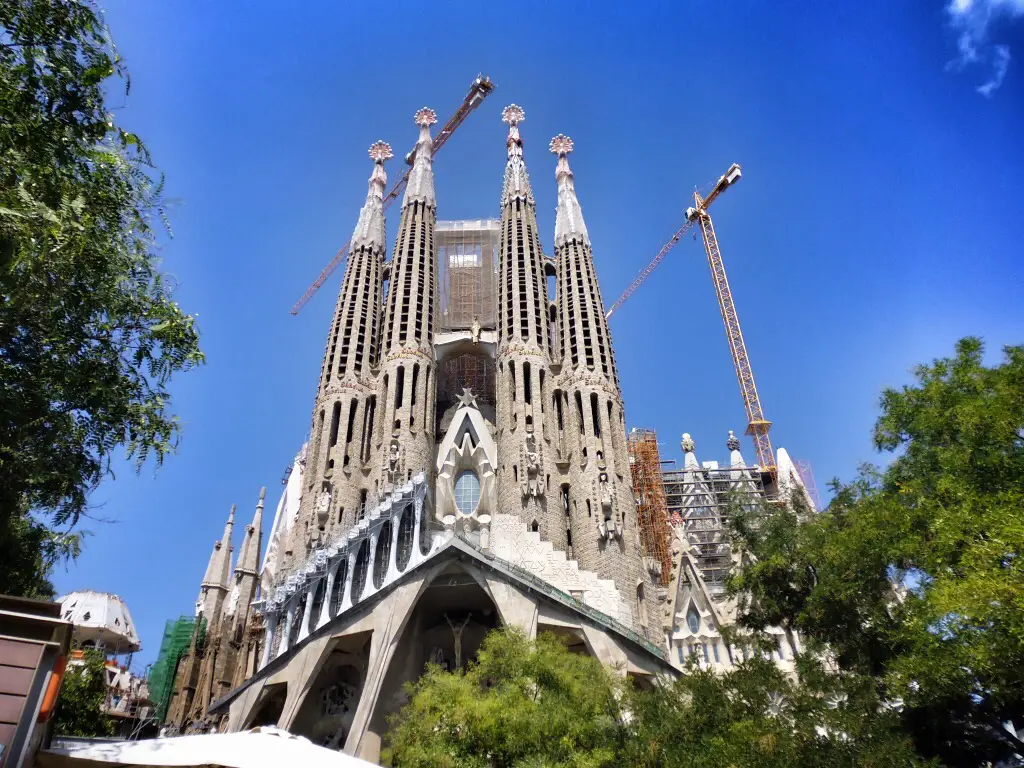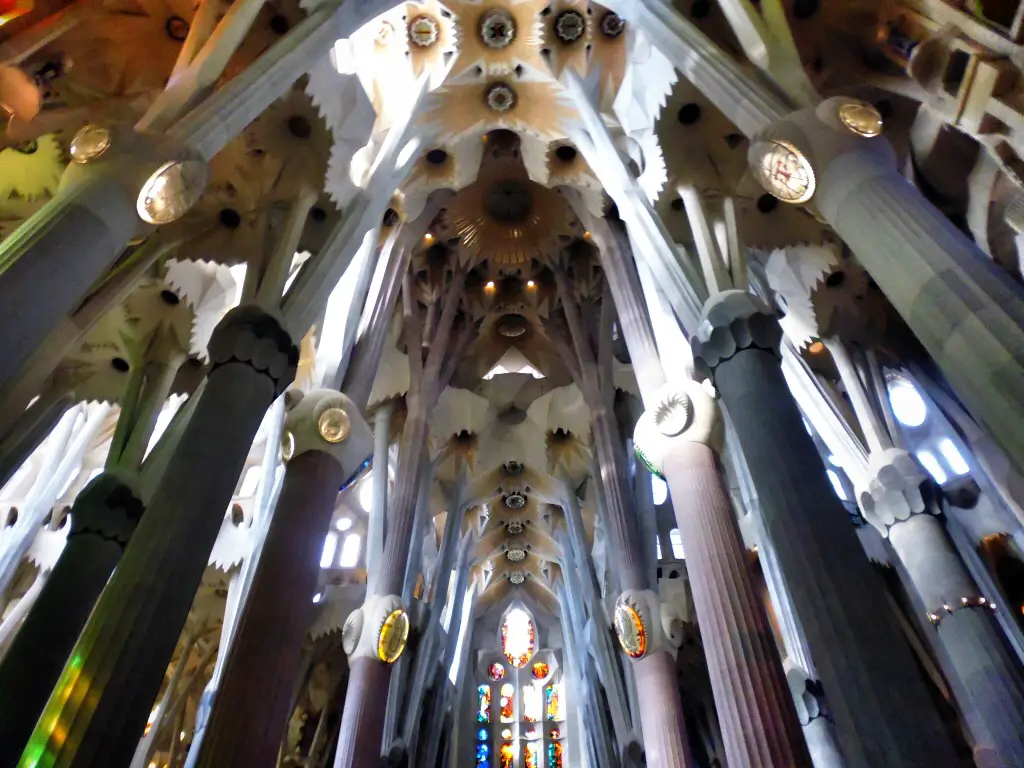 Camp Nou
Home to one of the world's best football teams, Camp Nou is a must see for football fans. I am not a football fan but Dave is. I was a little bit bored but Dave loved it. The tour starts in the club museum and then gets more exciting when you can explore parts of the stadium itself. It is the biggest football stadium in Europe, a fact which provided little solace when we had to march up staircase after staircase during the tour. If you are a football or even a sports fan I can imagine that this would be quite an incredible experience. At least that is what Dave tells me.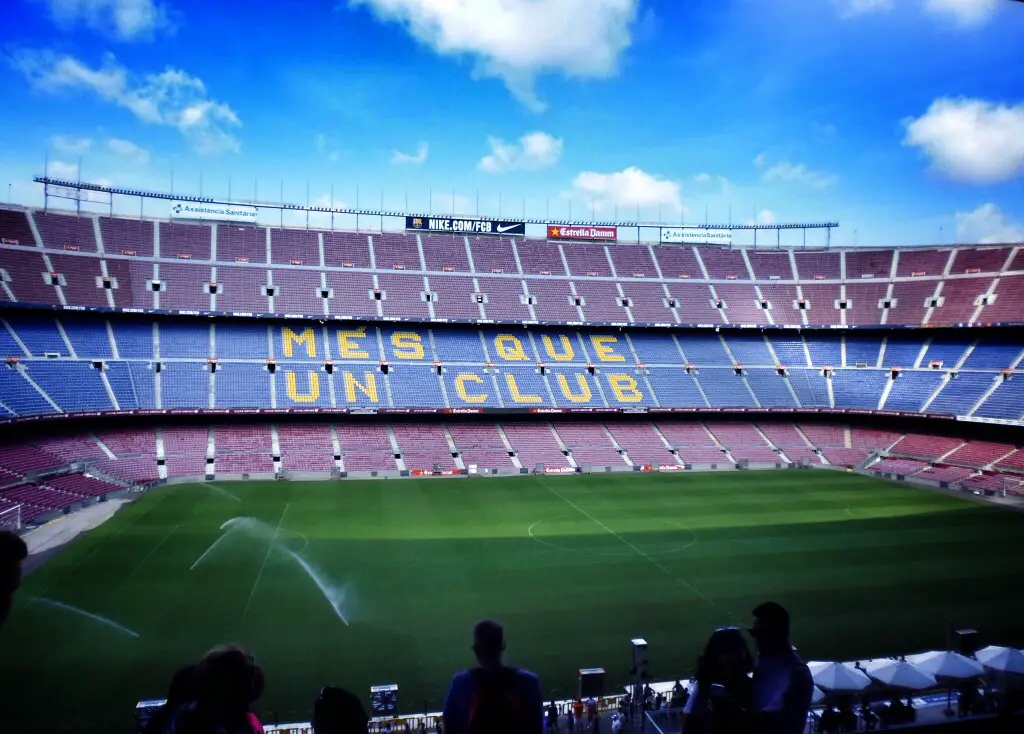 La Pedrera
Another Gaudi masterpiece, La Pedrera was a private residence built from 1905 – 1910. The roof is definitely the coolest bit. It is filled with giant chimney pots and you also get a really nice view of Barcelona. Another highlight is that you get to explore an apartment which has been done up as if a rich family from the early 20th century still lived there.  It really is an architectural wonder and a highlight in Barcelona. To book tickets click the following link La Pedrera.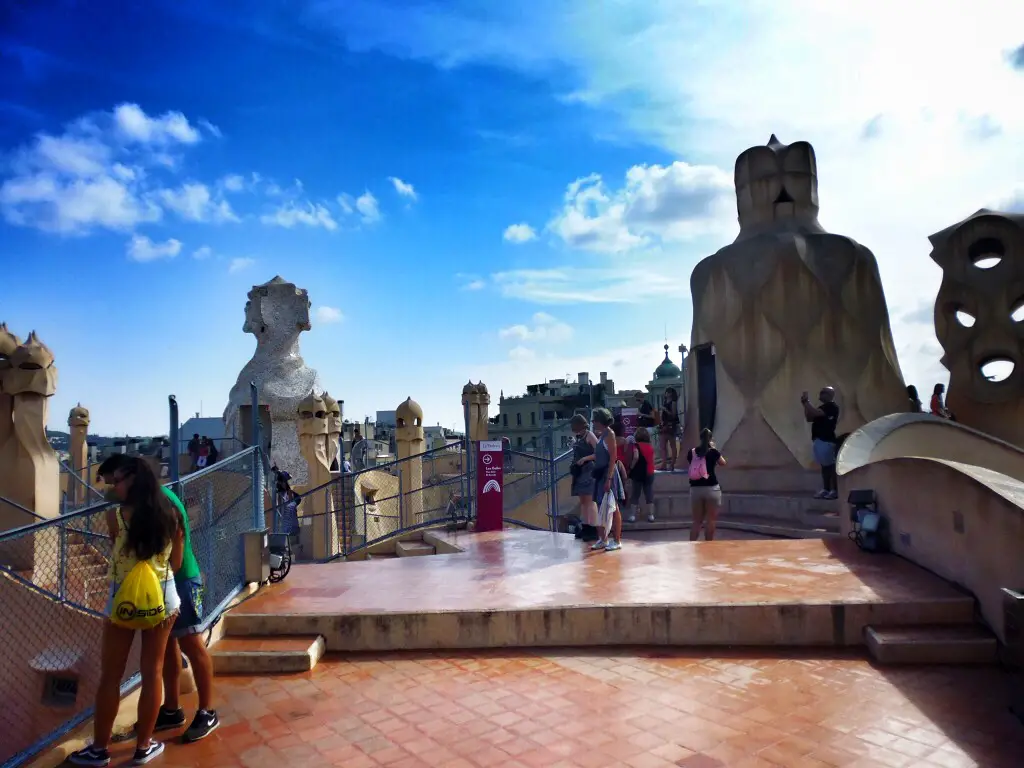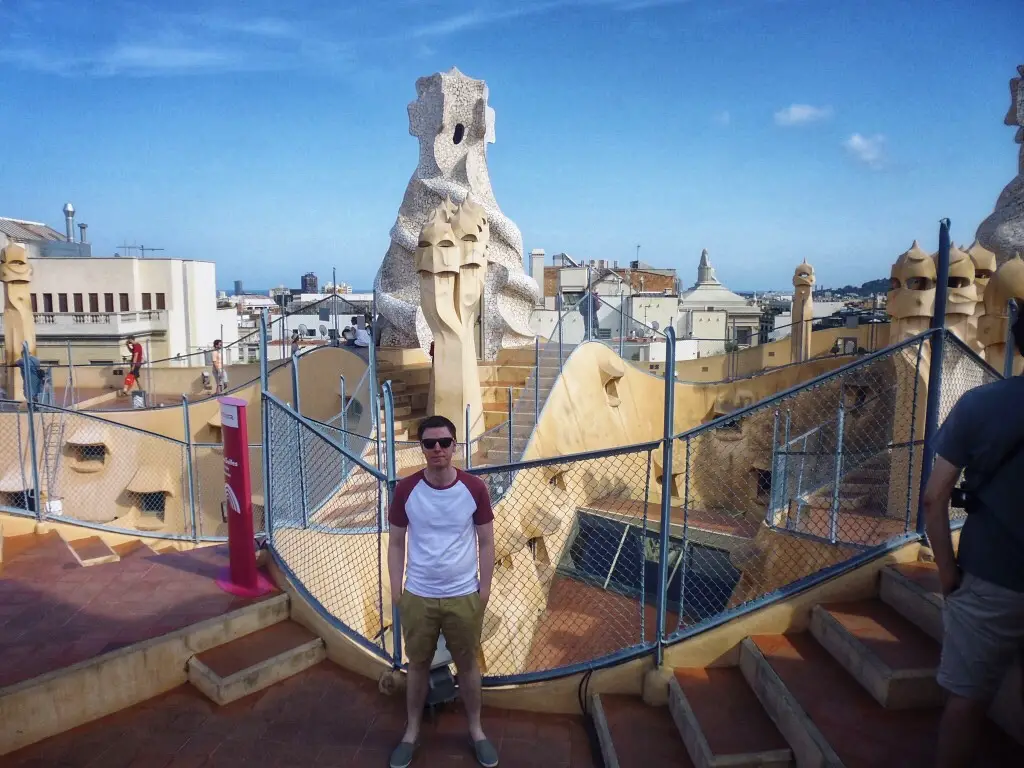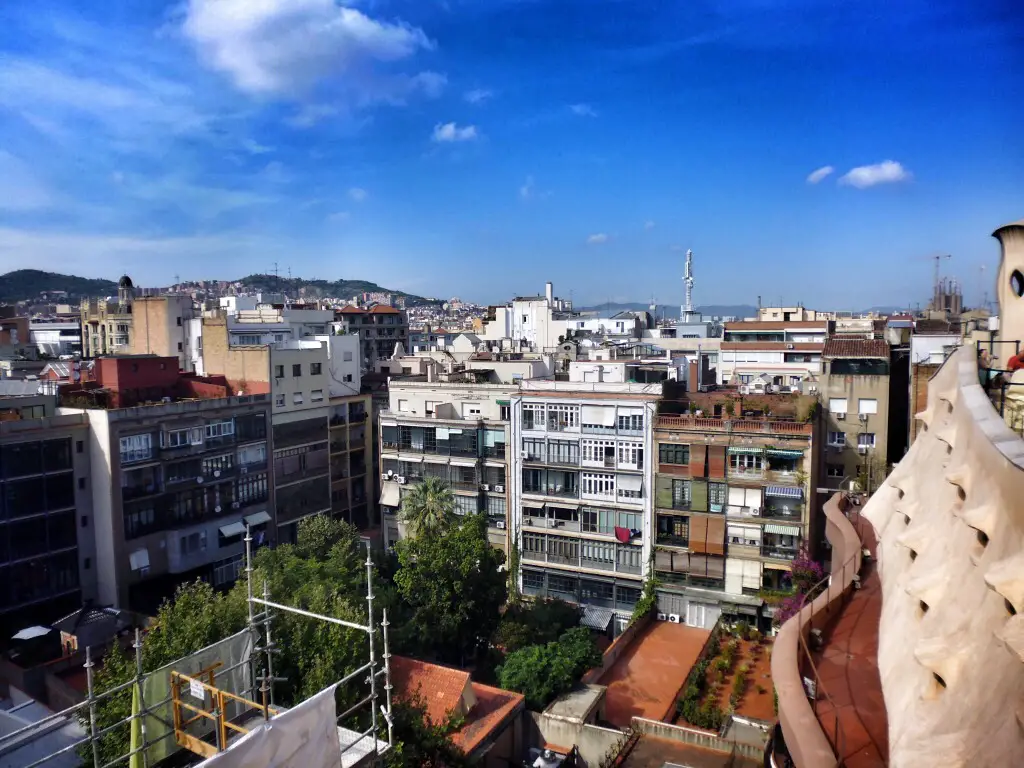 Museu Picasso
This museum houses the world's most extensive collection of works by none other than Pablo Picasso. For people not overly familiar with art, Picasso is one of the most famous painters in the world. He was also known for co-founding the cubist movement. I'm not even going to pretend that I know anything about art or even what that last sentence means. But I still found the museum enjoyable and it was a nice escape from the midday sun. You don't get to take pictures of the paintings so for the purposes of this article a picture of the courtyard will have to do.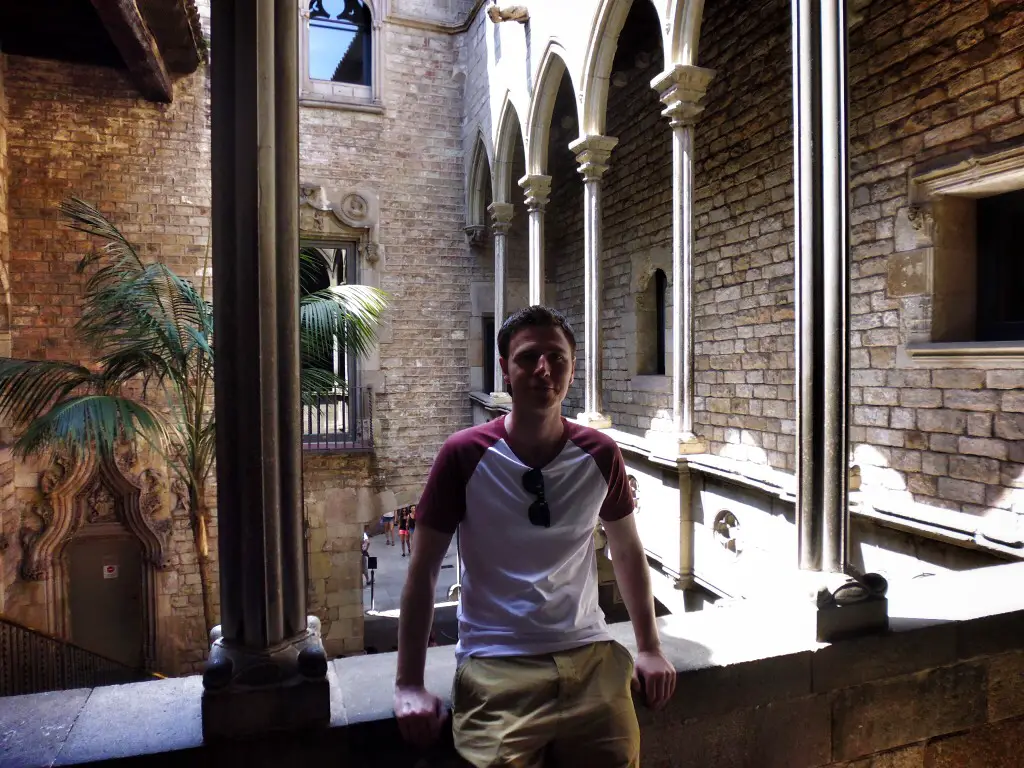 Barcelona Cathedral
This gothic style cathedral is worth a visit. The interior of the cathedral is really spectacular and in the cloister you will spot 13 white geese. What is also really cool is that you can get a lift to the roof and bask in some amazing views of Barcelona. It is worth noting there are times when entry into the cathedral is free when it can get congested.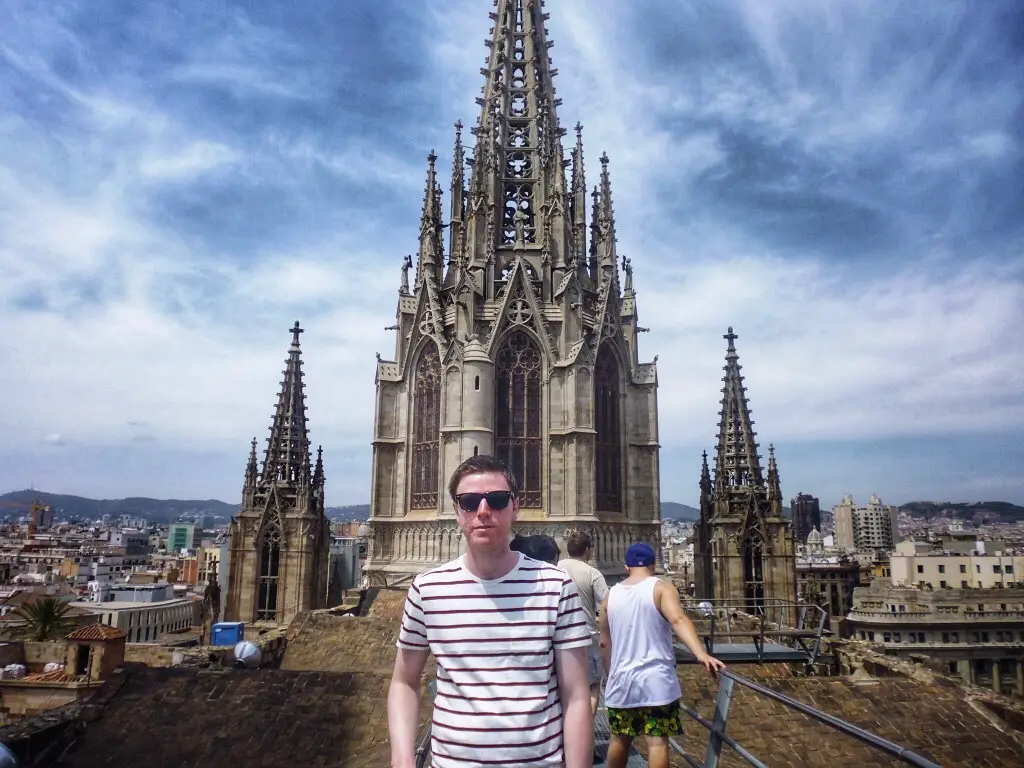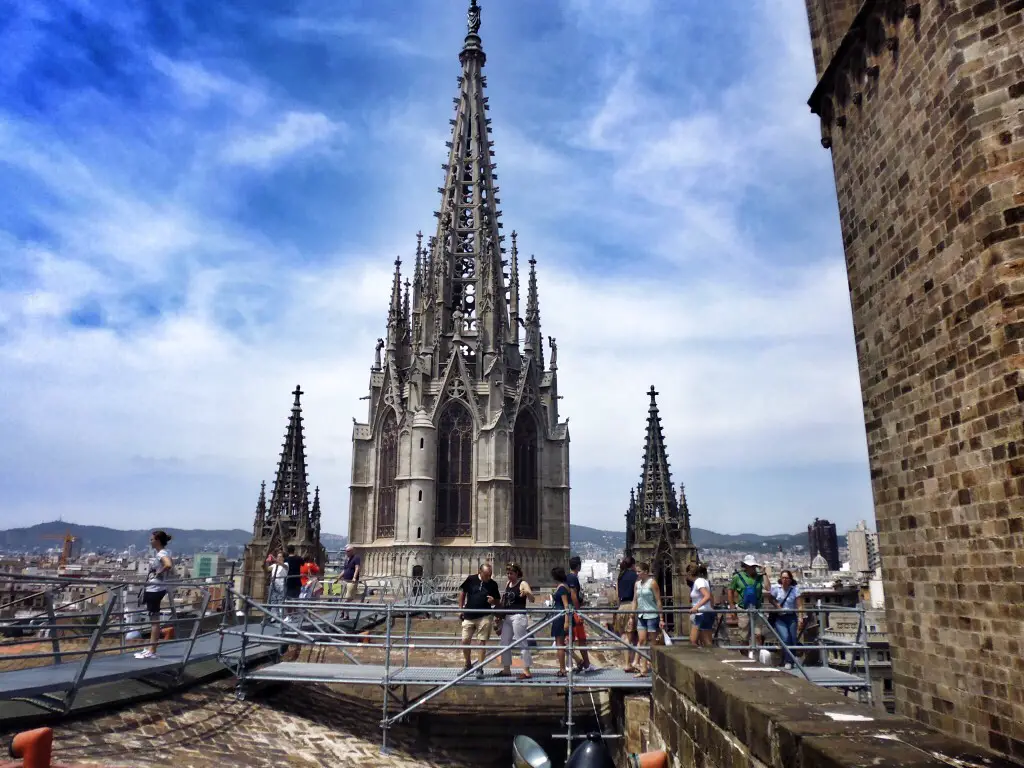 Food and Drink
One of the best things about Barcelona for us had to be the food and drink. There are so many amazing tapas restaurants and bars to sit in and drink sangria. Try to avoid heading to the tourist traps particularly around La Rambla. That being said we did enjoy a few pitchers of sangria around the waterfront and lapped it up even though it was expensive.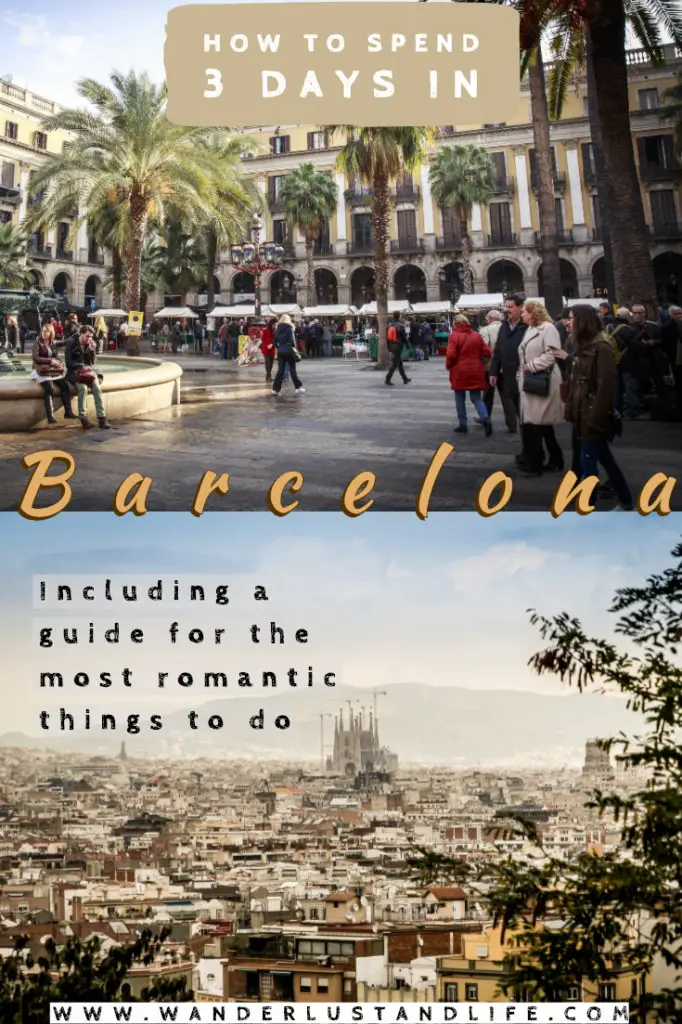 3 day Barcelona Itinerary
Here is our 3 day Barcelona itinerary that will make sure you see the top attractions the city has to offer.
Day 1
Start your day with a trip to Park Guell. You definitely want to do this before it gets too hot. Make sure you pre-book tickets for the monumental zone in advance and spend the morning exploring the park.
Grab a bite to eat in the area before heading to La Sagrada Familia. You have to book your tickets online in advance as well, as it is a really popular attraction. Once you have finished head towards to gothic quarter for some exploring followed by dinner and drinks.
Day 2
Take the trek out to Camp Nou to explore the football grounds. Then as lunchtime approaches head back into the centre to explore La Rambla and grab some food at the Mercat de la Boqueria.
Afterwards head down to the waterfront and visit some of Barcelonas beaches. Even if you don't want to get in the water there are a lot of bars to sip sangria as you look out onto the water.
As evening approaches head back into town and if you have time head to La Pedrera, followed by dinner and drinks nearby in the evening.
Day 3
For your last day in Barcelona try and take it easy and explore some of the back alleys and streets. In the morning head to the Picasso Museum and have some tapas and wine in the area afterwards.
After lunch slowly make your way to the Barcelona Cathedral to enjoy some spectacular views of the city.
We recommend some walking, eating, and drinking into the evening to enjoy a relaxing last day in the city.
Romantic things to do in Barcelona in 3 days
If you are looking for some romantic things to do during your 3 days in Barcelona, here are some of our top suggestions.
Sip drinks during sunset at one of the city's many rooftop bars
Go on a wine tasting tour
Go for a romantic tapas meal
Take a stroll around the Gothic Quarter
Have drinks by the beach – and ok this is a total tourist trap but the atmosphere is pretty cool
Listen to street music – particularly around the Barcelona Cathedral you can find some buskers and great atmosphere
Tips for spending 3 perfect days in Barcelona
Here are our top tips for spending 3 perfect days in Barcelona:
☺ Book everything in advance. Especially when you only have 3 days in Barcelona make sure you decide what you want to see in advance and book tickets. Otherwise you might end up missing out.
☺ Be prepared for the heat. Particularly in summer it gets really hot in the city. Slap sunscreen on regularly and have water with you at all times.
☺ Watch out for pickpockets. They tend to frequent touristy places so keep your valuables safe.
Newcastle to Amsterdam mini cruise