I'm going to tell you a bit of a secret. Despite living in the UK for the past 10 years it has only been in the last 12 months that I actually stepped foot in Wales. And now I tell everyone I know that they should get themselves on a North Wales road trip.
Wales and more specifically North Wales is filled with so much natural beauty, including gorgeous coastline, and mountainous terrain. We recently spent 3 days in Wales predominately exploring the northern part of the country. So here is our guide to planning the perfect North Wales itinerary to help you plan your own road trip.
Disclaimer: This post contains affiliate links, so if you use these links to buy something we may earn a commission, at no cost to you. Thank you for your support.
But before we start on our North Wales road trip here is some background
Country: Wales
Currency: £/GBP/ Pound
Languages Spoken: Welsh and English
Wales is one of the 4 nations that make up the United Kingdom. It is located on the western side of Great Britain next to England. One of the first things that you might notice as you drive into Wales is that they have their own distinct language (Welsh) which is very much embraced. In fact the road signs are all in English and Welsh.
One of my favourite facts about Wales is that it has more castles per square mile than any other country in the world. And yes before you ask our North Wales itinerary does include a visit to a castle!
For more fun facts about Wales here is some extra reading.
Where to start on your North Wales road trip
We started our North Wales road trip in Manchester, and headed towards Llandudno. On a good day the drive time is about 1.5 hours, but you probably want to factor in breaks and traffic so aim for about 2 hours. It is a relatively easy drive predominately via the Motorway and you do pass by a number of Services in case you need to stop.
Where to stay on your North Wales itinerary
For our North Wales itinerary we decided to base ourselves in Llandudno. By having this as our base we could go out and explore the surrounding areas each day without having to checkout of our hotel each morning and carry our luggage around. Llandudno has a number of different accommodation types from hotels, to B & Bs.
We stayed at the Montclare and Cumberland which is a small B & B style hotel located on the seafront. Rooms are small but homely and you do get a hearty breakfast included in your stay. It is a family run accommodation which you really felt when you stayed there. Also one of the best things about our room was that we were on the top floor (3rd floor from memory) and we had such a lovely view of the sea.
You are able to park outside the hotel you just need to pay a deposit of £20 and the hotel will provide you with a parking pass to place on your dashboard. The £20 is refundable when you return the pass.
Where to stop off on your North Wales road trip
Here are our suggested stops when planning your North Wales road trip. We've picked these due to their beauty, but also proximity to Llandudno which is where we based ourselves.
Llandudno
Llandudno is a popular beachside resort located in North Wales. It is also rumoured to be where Lewis Carroll was staying when he wrote part of Alice in Wonderland. It's a gorgeous seaside place where you can just relax, and we highly recommend adding it to your North Wales itinerary. Here are some of the must see sights in Llandudno.
Great Orme Tramway
The Great Orme Tramway is a must do in Llandudno especially because it is the only cable hauled tramway in the UK. It climbs 1 mile up through the Great Orme Country Park and Nature Reserve all the way to the summit of the Great Orme.
The views are spectacular and tickets are only £8.50 during off season and £9.50 during the summer months. When you get to the summit there is an exhibition as well as a cafe.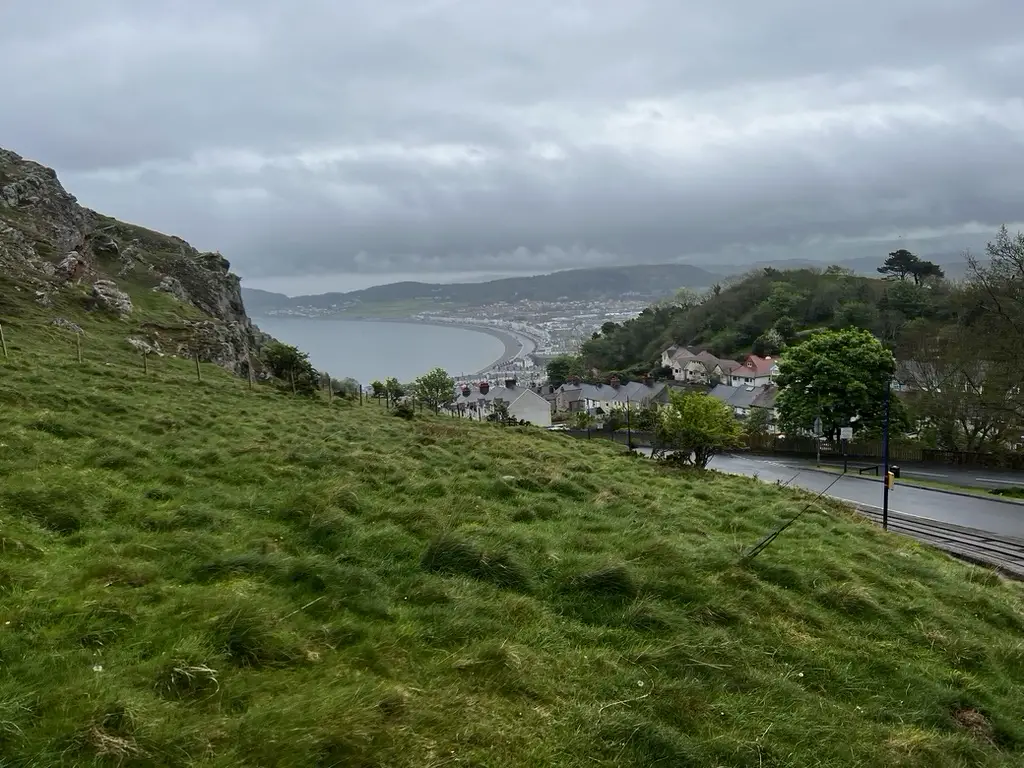 Cable Car
The Llandudno cable cars are a historic part of the city. They opened in 1969 and are the longest cable car system in Britain.
You can catch the cable car from Happy Valley and they take you all the way up to the top of the Great Orme. The views are incredible, and well worth the £12.50 return price.
The journey to the top takes just under 10 minutes, but do be mindful that the cars cannot operate on windy days.
Llandudno Pier
The Llandudno Pier stretches 700m over the sea, making it the longest Pier in Wales. The Pier is bustling particularly in summer months with different rides, and carnival type games ready to be played.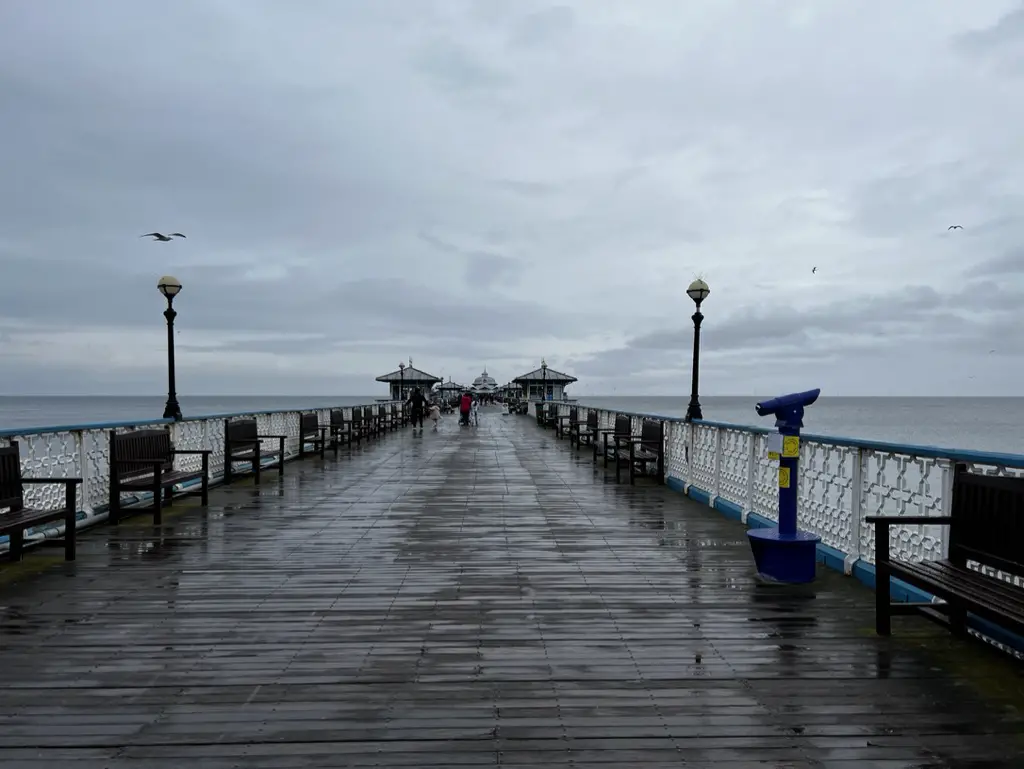 Hop On Hop Off Bus
Something that we always find useful on a trip anywhere is doing a hop on hop off bus tour. These tours help orientate you with a new place and the good news is that Llandudno has one of these tours that you can book onto.
Happy Valley Botanical Gardens
The Happy Valley Gardens are a great place to go to relax and watch the world go by. With spectacular views of the Llandudno Pier, the gardens are free to visit.
Anglesey
Anglesey is actually an island, which is accessed by a spectacular suspension bridge. It is perfect for anyone looking for a bit of tranquility as part of their North Wales road trip. We only really got to explore the medieval town of Beaumaris during our time there, so here are some of the best things to do.
Explore Beaumaris
Beaumaris is a quaint town that is perfect for exploring. Take a stroll down the backstreets and you will stumble upon a lot of beautifully styled buildings, and quirky shops. There are some really great restaurants to eat at as well, although we opted for some fish and chips which we ate by the seafront.
The highlight in Beaumaris has to be the castle. Constructed between 1295-1330 this is now a UN World Heritage site.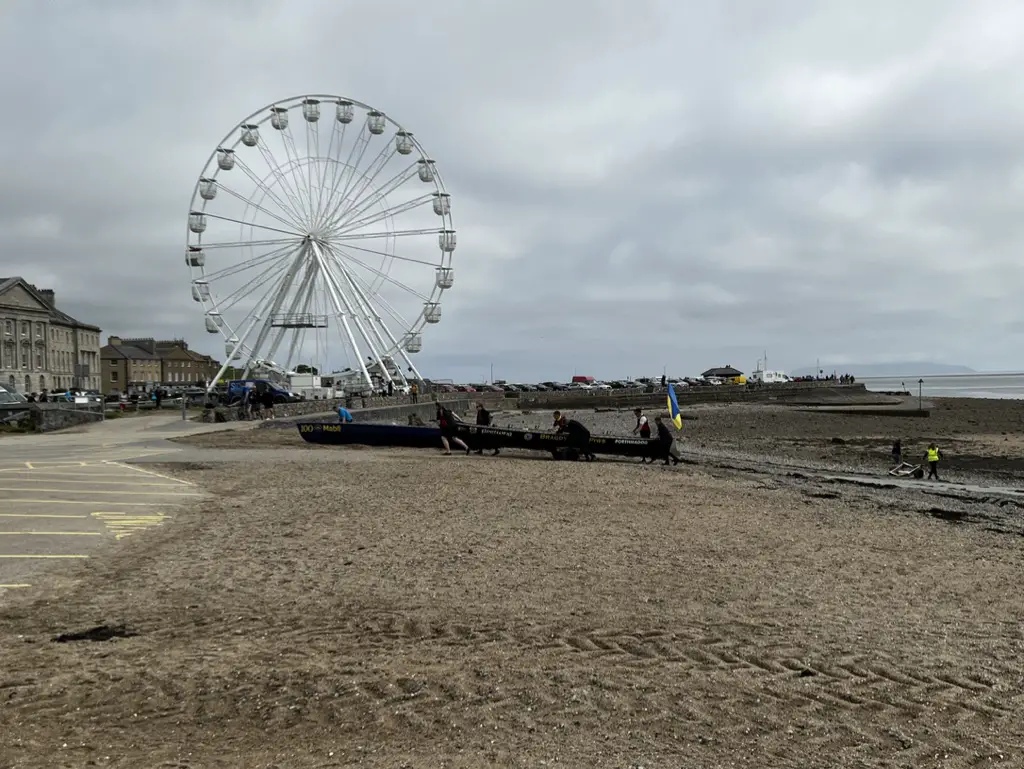 Puffin Island Boat Tour
If you find yourself in Beaumaris during your North Wales road trip we highly recommend a puffin island boat cruise. There are several different cruises to choose from but we went with Seacoast Safaris. The cruise lasts about 80 minutes, and takes you up close to Puffin Island where you will encounter an array of birdlife. You also have guided commentary that gives you information on the history of the island and other sights that you might encounter along the way.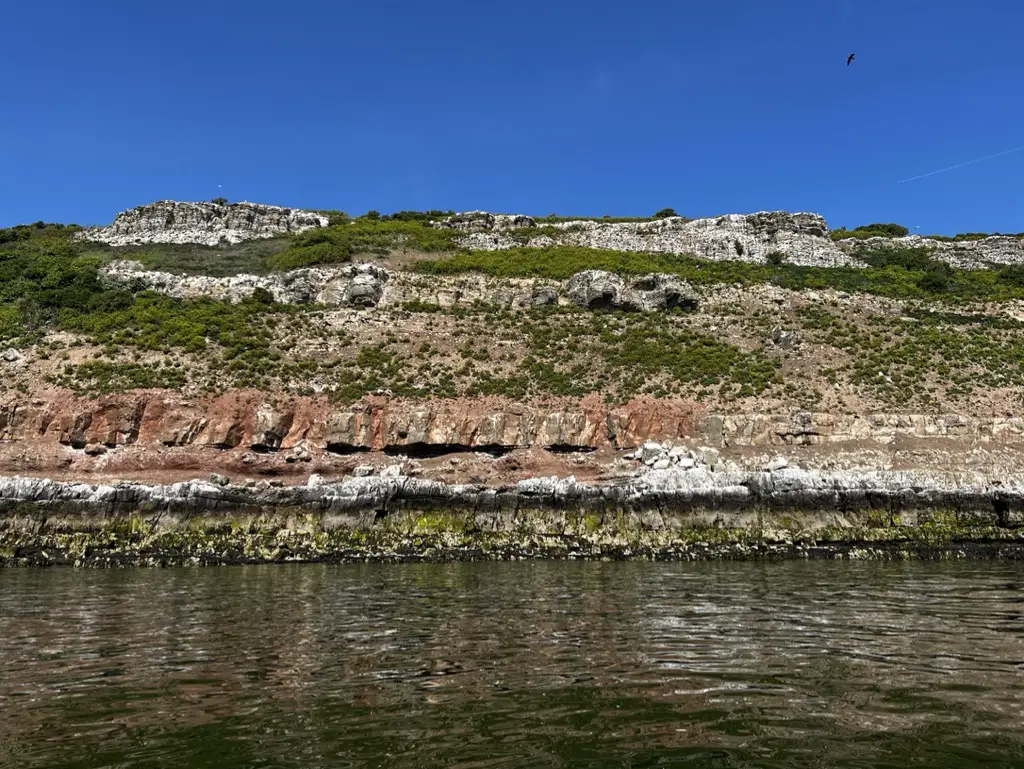 Snowdonia
Snowdonia is of course a region in North Wales that is centred around Snowdonia National Park. It is a must for any North Wales itinerary. Here are some of the tops things to do.
Snowden Mountain Railway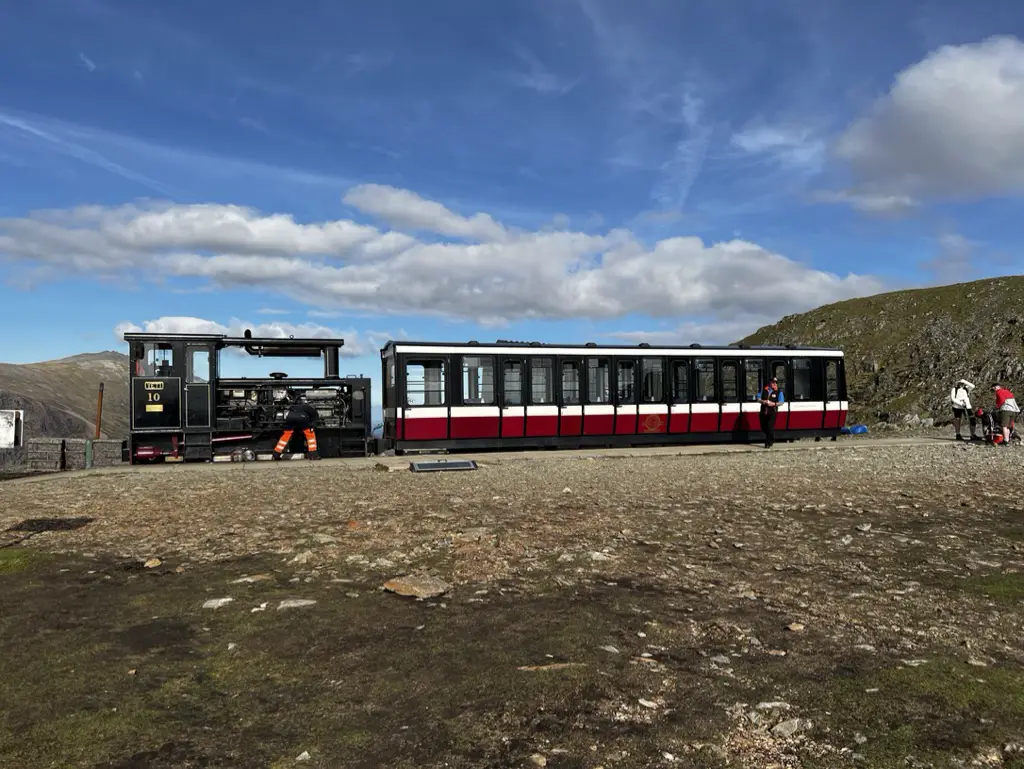 So the Snowden Mountain Railway is by far one of the best things to do in Snowdonia, and has to be added to any North Wales itinerary. We only went up 3/4 of the way, due to maintenance. The journey takes about 2 hours with 30 minutes at the summit. The views going up Snowden are honestly so incredible and it really is a memorable experience.
Hike Snowden
Snowden is a must on any North Wales itinerary, and if you are in the mood for adventure then we recommend climbing Snowden. You can either do the climb yourself or book one of the guided tours below. The good thing about booking a tour is that you will be with someone who is experienced and will offer you tips as you climb to the top.
Also if you want to do something a little different, then there is a sunrise hike, which is just incredible and something you won't forget in a hurry.
Go Kayaking
If you can't get enough of outdoor activities then we also recommend booking on a kayaking adventure. Here you get to see Snowden from a different angle, and admire its might and beauty as you float along a lake.
Portmeirion
Portmeirion is a tourist village designed by Sir Bertram Clough Williams-Ellis, to create a space where nature and architecture could coexist. It is designed like a Mediterranean fishing village and boasts colourful buildings, beautiful gardens, and some lovely hiking trails. It is certainly something a little quirky to add to your 3 days in Wales. Here are some of the best things to do in Portmeirion.
Explore the Piazza
The Central Piazza is the main part of Portmeirion, and it is almost like stepping into a fairytale. With its carefully manicured gardens, it is surrounded by the bright and quirky buildings of Portmeirion.
One of our top tips is to try and get here early, especially if you want to get some great photos without the swarms of people. Portmeirion opens at 9.30am so if you get here not long after you should beat the crowds.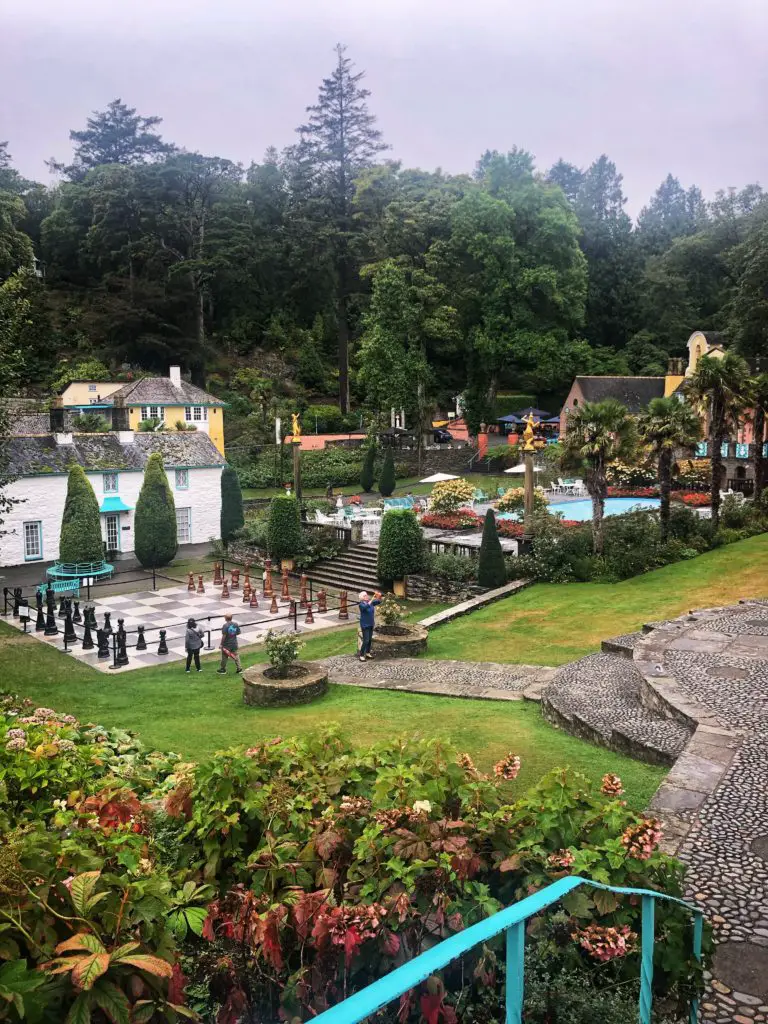 Relax by the Quayside
The Quayside really makes you feel like you are sauntering around the Mediterranean. You get some stunning waterfront views, as well as a classic photo op of the village behind you.
Do one of the walks
 There are a number of walking trails you can do at Portmeirion. The surrounding land also known as the gwyllt, will see you stumble upon a number of enchanting walks including through a pet cemetery, a ghost garden, and a whole lot more. The walks are beautiful and not too difficult either so people of all reasonable fitness levels will be able to do them.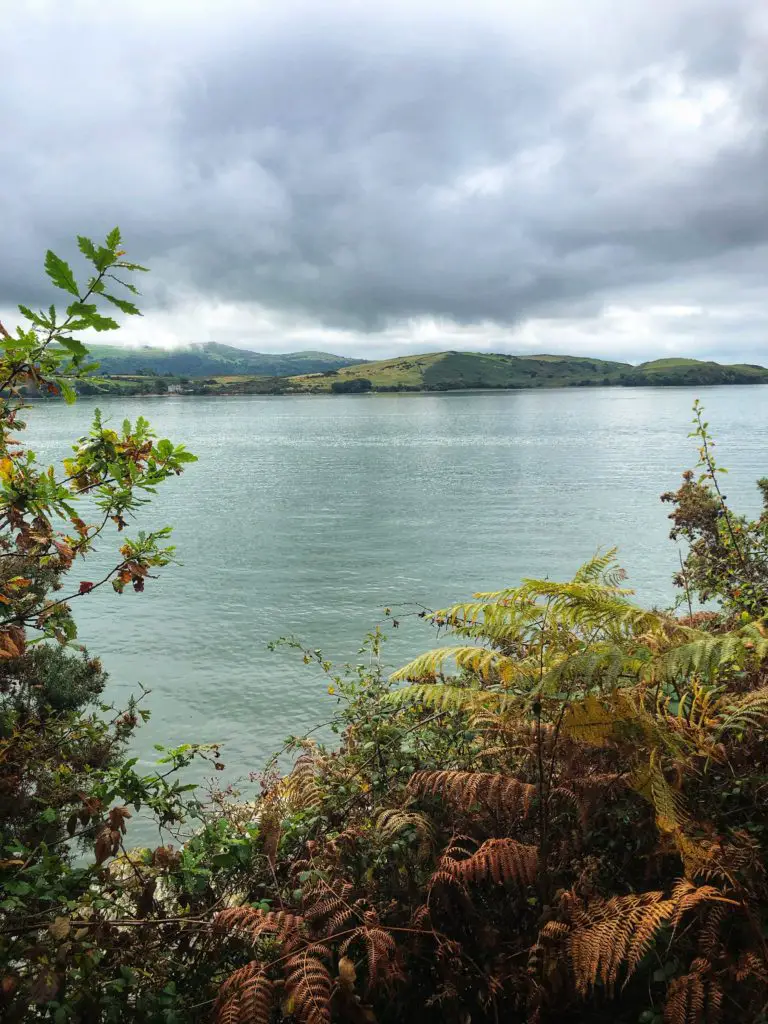 Conwy
Another great place to stop off as part of your North Wales itinerary is Conwy, a world heritage site, with a pretty impressive castle and city walls. Its only a short drive from Llandudno making it great for a day trip. Here are some of the top sights to see in Conwy.
Conwy Castle
Located in the market town of Conwy, the castle is one of the best preserved that we have seen in a long time. Built by Edward I between 1283 – 1287 the castle has played a key part in several wars. Now a UNESCO world heritage site it is said to be "the finest examples of late 13th century and early 14th century military architecture in Europe".
Entry to the castle costs just over £11 for an adult, which is definitely worth it just to see inside this amazing structure.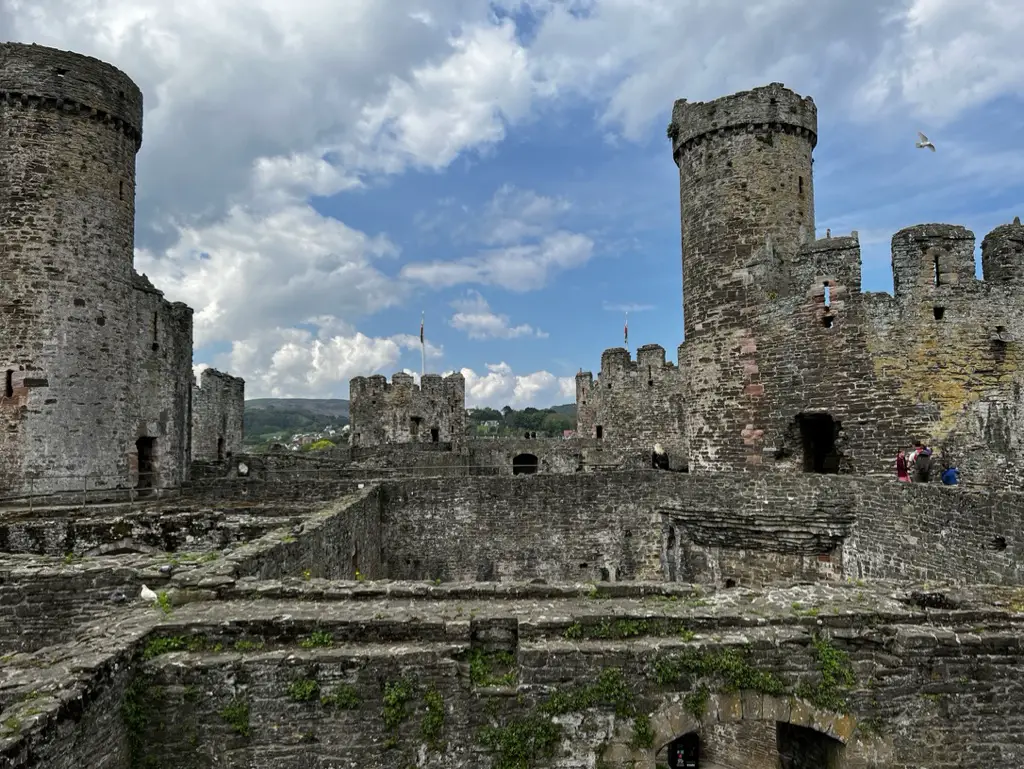 Conwy Walls
Constructed to form a defence system alongside the castle the Conwy Walls circle the town of Conwy. The walk today will probably take under an hour, going at a steady pace.
Conwy Quay
Surrounded by several cafes and restaurants the Conwy Quay is great if you are looking to soak up the views and seaside atmosphere.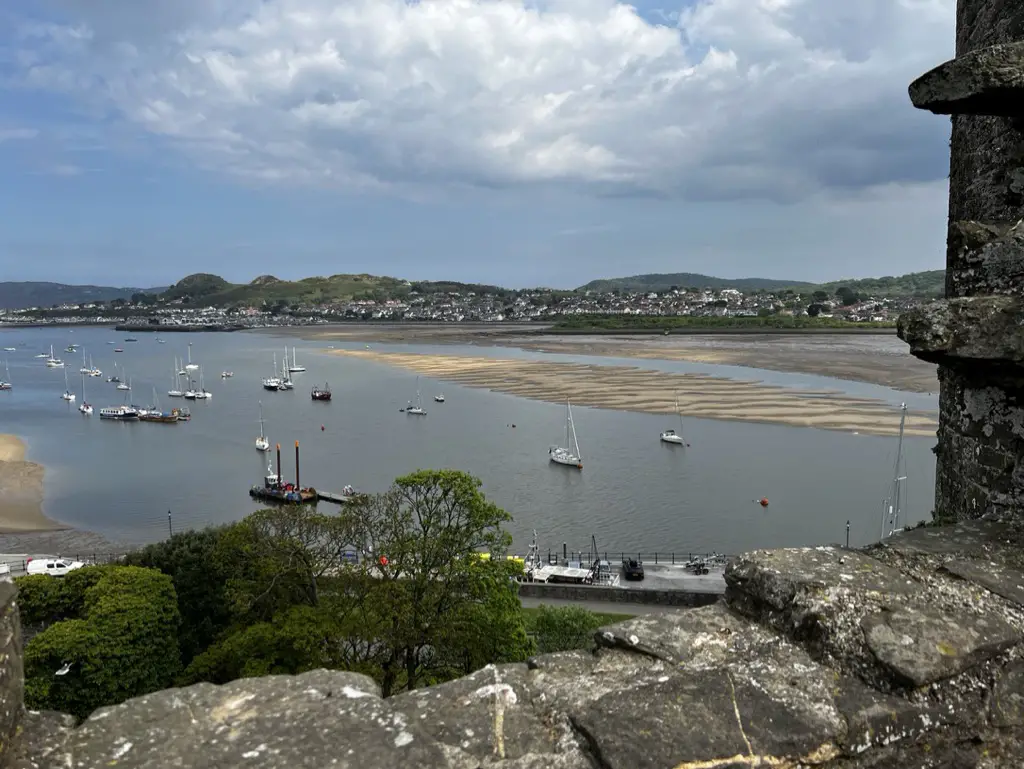 North Wales itinerary
Here is our day by day breakdown for your North Wales road trip.
North Wales itinerary – Day 1
We arrived in Llandudno at around lunch time, just in time to enjoy lunch at one of the charming cafes near the seaside.
Afterwards we had a look at some of the shops before making our way to the Great Orme Tramway. We spent a bit of time at the summit, before getting the tram back down again.
In the late afternoon we visited the Gardens, and then made our way to the Pier to ride the Ferris Wheel and enjoy the attractions.
Before dinner we decided to enjoy some drinks at one of the local bars, and then settling on some fish and chips for tea.
North Wales itinerary – Day 2
We started the morning filling up on a classic breakfast at the hotel, and then made our way over to the village of Portmeirion, where we stayed until until just after lunch.
We then made our way to Snowdonia, to get on the Snowden Mountain Railway. Make sure you double check the last train times of the day, as you will need to plan your time accordingly.
We returned the Llandudno for an evening meal before retiring for the night.
North Wales itinerary – Day 3
The final of our 3 days in Wales, we decided to drive to Anglesey to explore Beaumaris and do the Puffin Island Cruise. We had lunch at a local fish and chip takeaway and ate this by the water.
We then made our way to Conwy to explore the castle, before an afternoon of tea and scones.
North Wales road trip map
3 days in Wales is it enough?
3 days in Wales is nowhere near enough time to experience this fantastic country. For that reason we have limited our 3 days in Wales to just focus on North Wales. This gave us ample time to explore this part of the country, but even then we only scratched the surface within 3 days. If you are limited with time 3 days in Wales will allow you to see a number of sights but if you want to delve a little deeper you will need at least a week if not longer.
Budgeting for 3 days in Wales
You might be wondering how much money you need for your 3 days in Wales. Well, truthfully a lot of this will depend on what it is you plan to do when you get there. On average we would recommend budgeting around £80 per day per person for things like food, drinks, and tourist attractions. The places in our North Wales itinerary, are not particularly expensive, and you can find cheap places to eat, as well as more expensive ones if you want to splash out.
Accommodation can range from £60 to £120 per night on average. This is depending on the type of accommodation you want, and most importantly when you plan to visit. North Wales is particularly busy in the summer months, when tourists flock here to enjoy the beaches. August is especially crazy as this coincides with the school holidays. If you are planning to visit during this time, you HAVE to book accommodation in advance.
As this is a North Wales road trip itinerary you will also need to factor in costs like petrol, which again depends on the size of your car and how much you intend to drive. If you aren't from the UK you will also need to look at renting a car, which again will add to your costs.
North Wales Road trip tips
Wales is a different Country to England, they have their own language and culture so be mindful of this when visiting.
It does rain in Wales, so dress appropriately.
You will want to do a lot of walking in Wales so bring some good shoes.
Make sure you fill up with petrol before you set off on your road trip.
Have some change with you for parking. Most places allow contactless payments but just in case carry some cash.
Signs in Wales are in both English and Welsh.
You won't always have phone signal when driving, especially in the National Parks.
When is the best time to plan your North Wales Road trip
Summer is the best time to plan your North Wales road trip (June, July & August). The weather will be a lot better, and less likely to rain. We would not recommend visiting in August due to the school holidays, as accommodation gets booked up very quickly.
We visited in May, and the weather was mild. We still had to wear scarves and heavy jackets, but it was manageable. It rained one of the days we were there, which wasn't a huge problem because we expected it. It did mean that the cable car in Llandudno wasn't running, so if you do visit at this time have a backup plan of things to do in the rain.
So should I plan a North Wales itinerary
If you are on the fence about whether you should plan a North Wales itinerary take this as your sign to go. As I mentioned at the beginning of this article I am still so surprised it has taken me this long to visit. North Wales is beautiful, and you will not regret planning your trip here.
If you have found this guide to spending 3 days in North Wales helpful, don't forget to Pin for later.