The Ultimate Guide to the Hamburg Christmas Markets
Ever since moving to Europe I have become obsessed with Christmas Markets, and as we know Germany is the queen of festive markets. So when we were invited back to Hamburg to experience the markets first hand through the Come to Hamburg project, we couldn't say no. Most European cities have their own take on the markets but nothing compares to Germany. If you are looking for more information on the best Christmas Markets in Europe here is the ultimate list. And if you are planning to visit Hamburg at Christmas then read on.
The Hamburg Christmas markets are truly magical. You will find different stalls and themes throughout the city so of course we had to explore them all. Here is our guide to the best Christmas markets in Hamburg from the more popular Rathausmarkt to the slightly obscure Santa Pauli markets in the Reeperbahn.
If you are wondering if Hamburg is worth visiting here is an article to help you decide.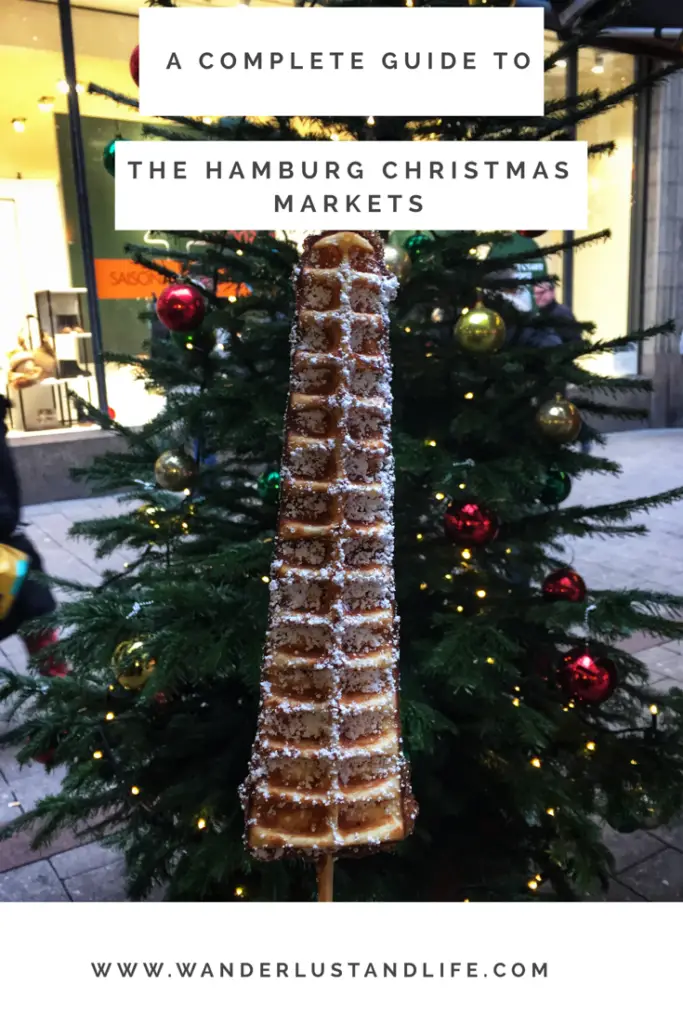 Getting Around
First things first, Hamburg is a big city so you will need a Hamburg Card to help you get around the city. That way you can explore the city by bus, train, and ferry. The good news is that all the Hamburg Christmas markets mentioned in our post are easily accessed via public transport.
Rathausmarkt Christmas Market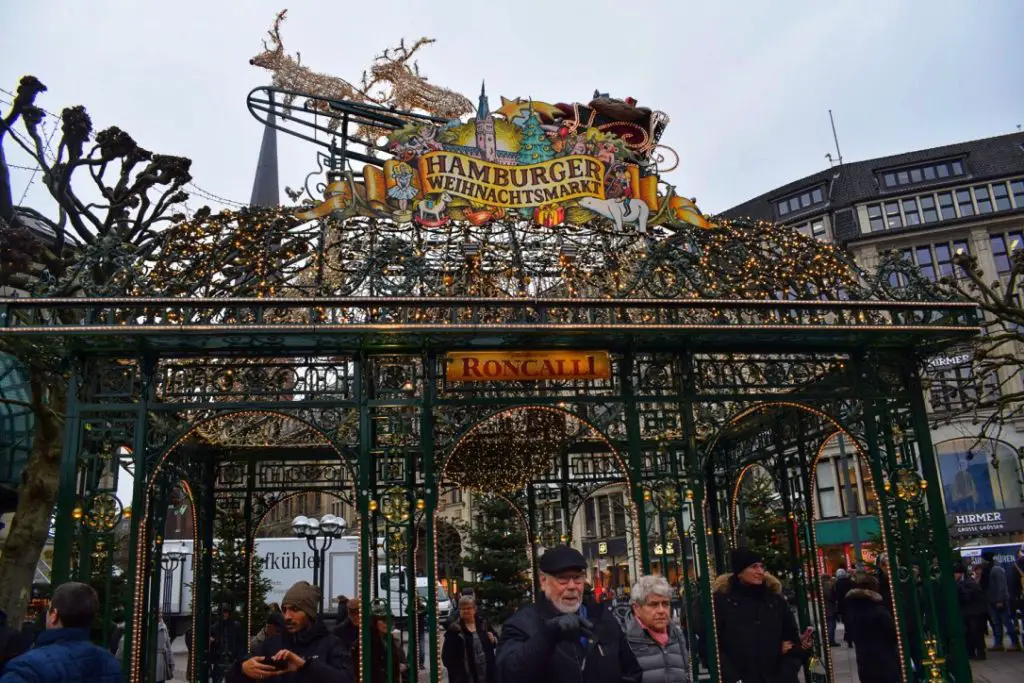 Located next to the incredibly picturesque Rathaus (Town Hall), the Rathausmarkt Christmas Markets are some of the busiest markets in Hamburg. If you can, try to visit in the day or during the week when it is less crowded. As soon as we arrived we made a beeline for the bratwurst stand, and then of course felt it was necessary to wash it all down with some gluhwein.
The atmosphere at these markets is very jovial and you will find stalls from over 80 traders as well. The fact that the markets are located right next to the Rathaus make them really atmospheric. You will also find rides for the kids, as well as several makeshift bars for the adults. Definitely take your time and enjoy the stalls with your gluhwein in hand.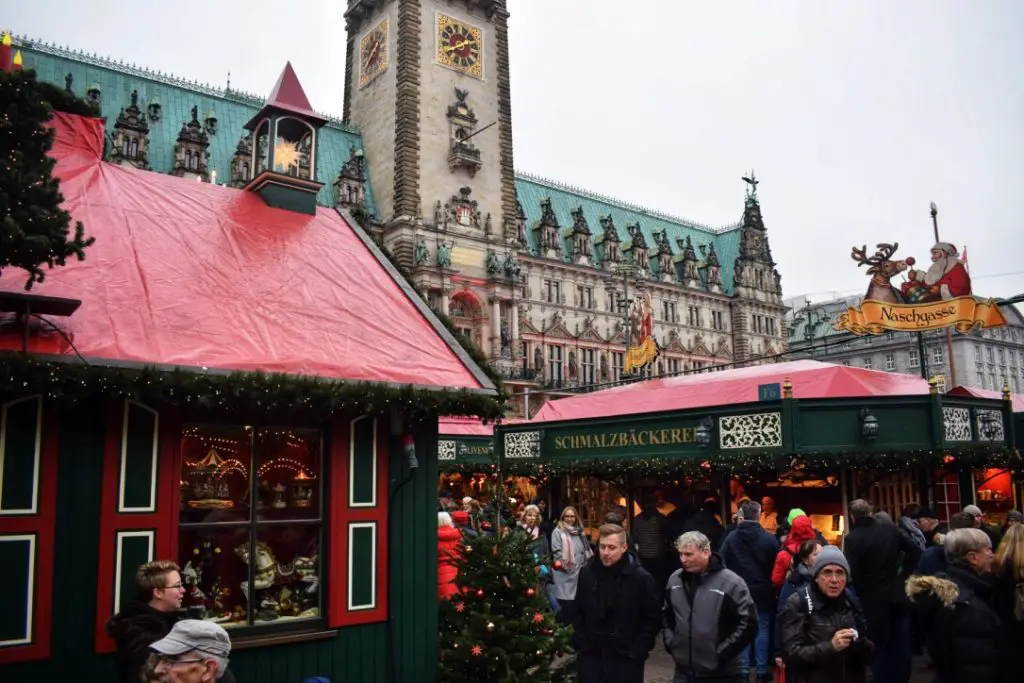 Of course food is such a big part of the markets as well. Here we dined on bratwurst, fried potato cakes topped with cheese and ham, as well as some amazing traditional donuts.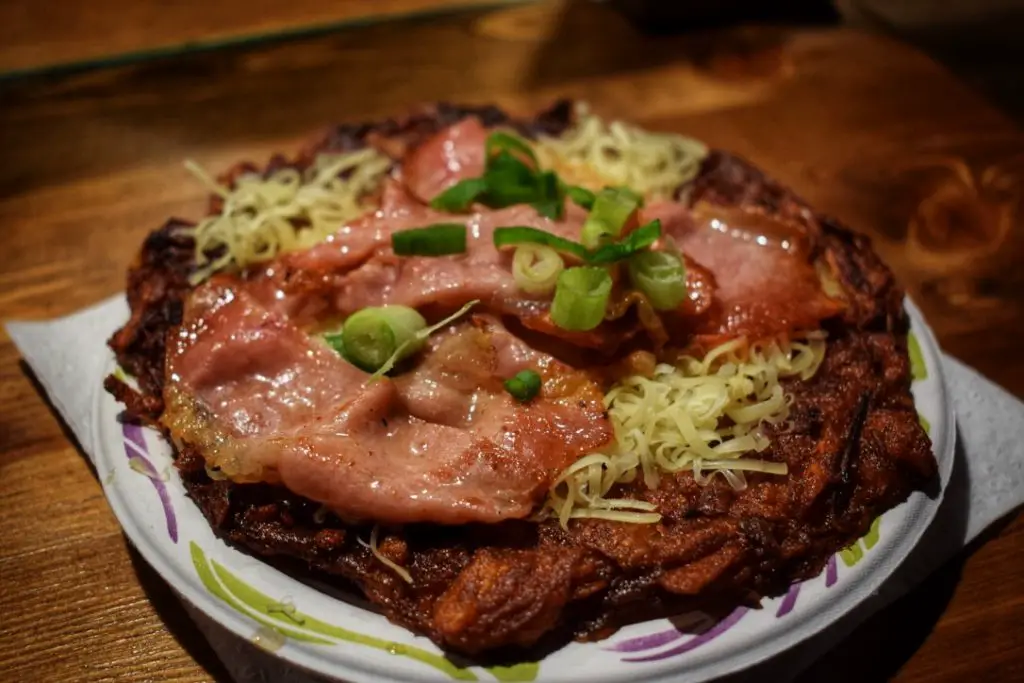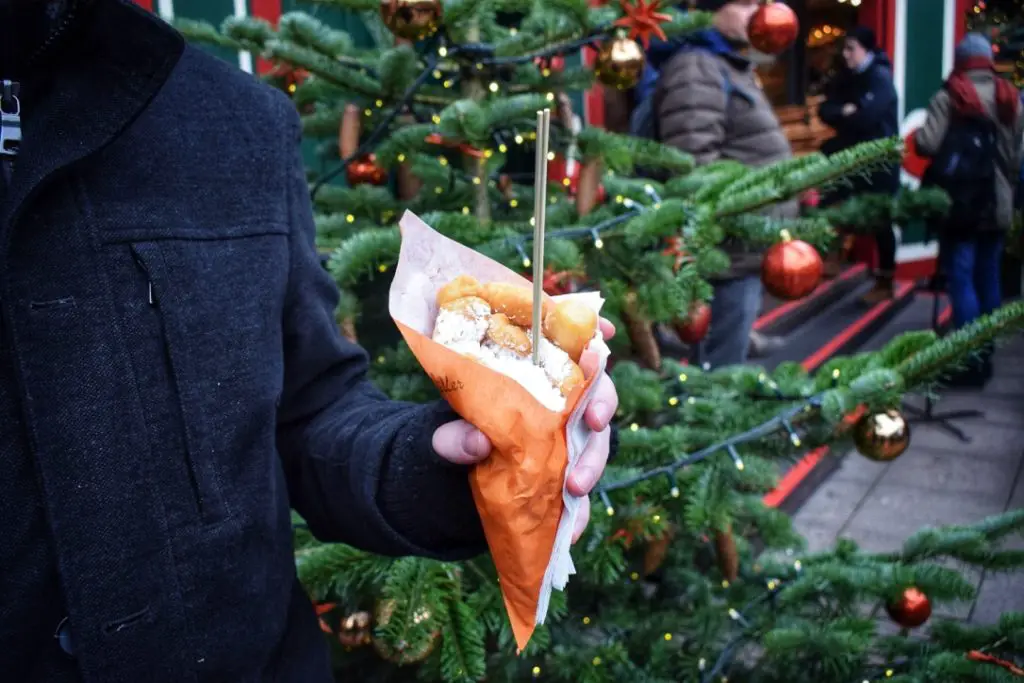 Santa Pauli Markets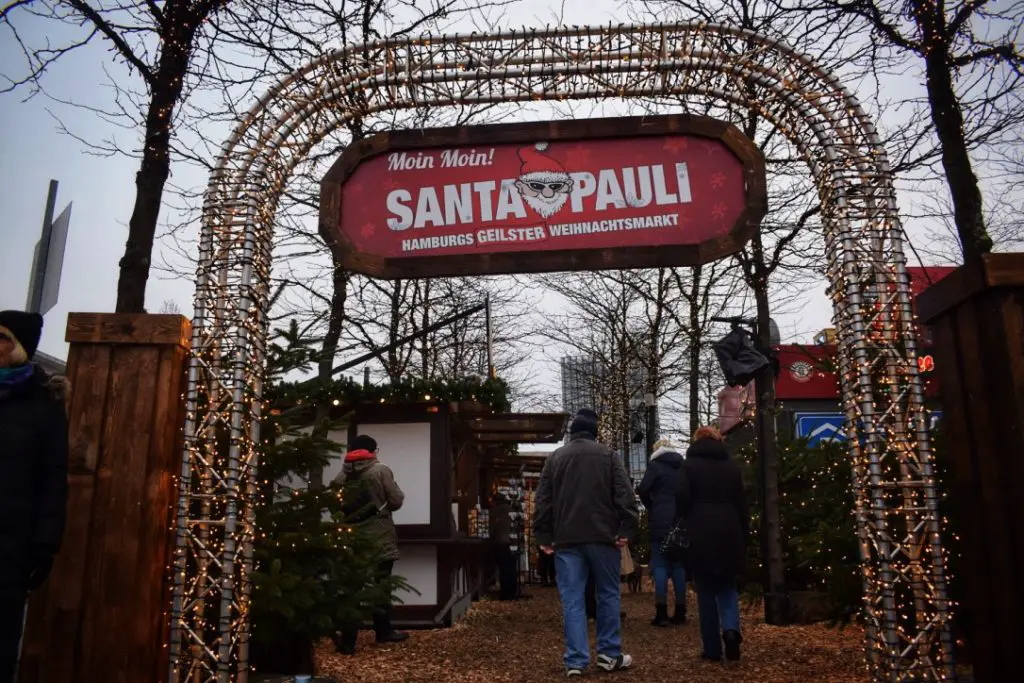 The Santa Pauli Markets are supposed to be the naughtiest Christmas markets in Hamburg. Located near the Reeperbahn we felt it was more of a light hearted take on the Christmas markets. You will still find your traditional market stalls, mixed with some more risque stalls. There is also a stripper tent that opens at around 6pm. I mean what could be more festive? And before you ask, yes it is heated, and no we didn't go in.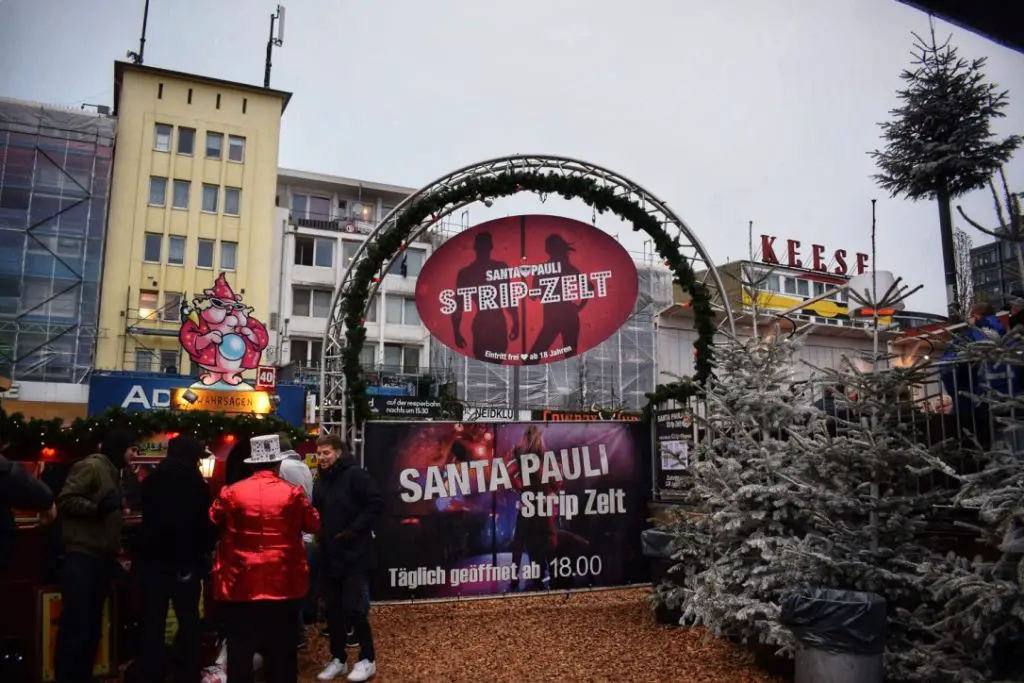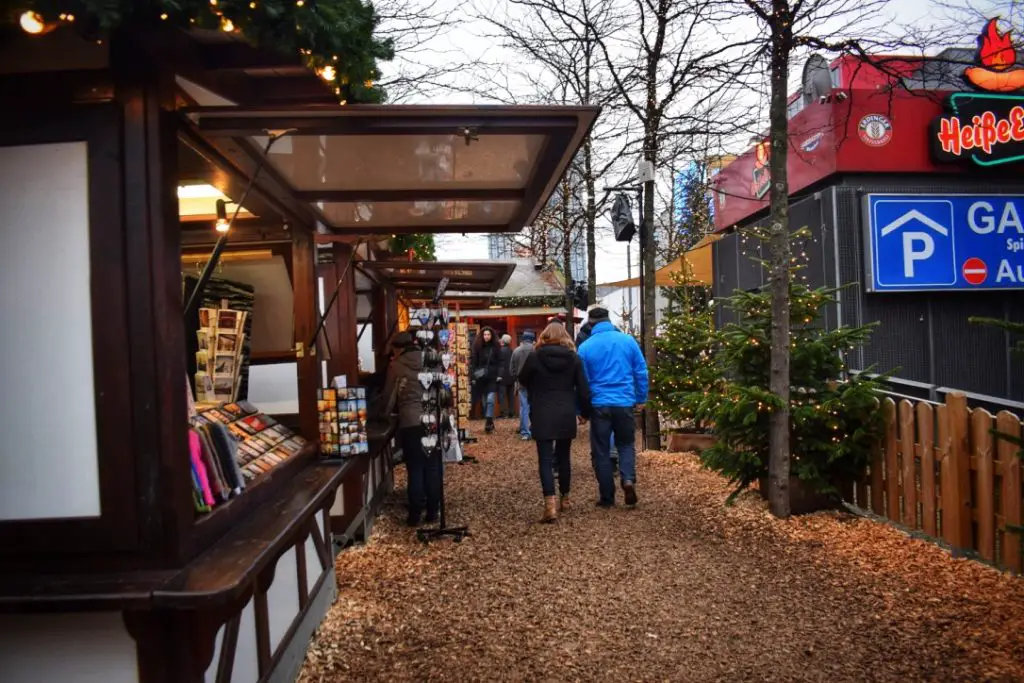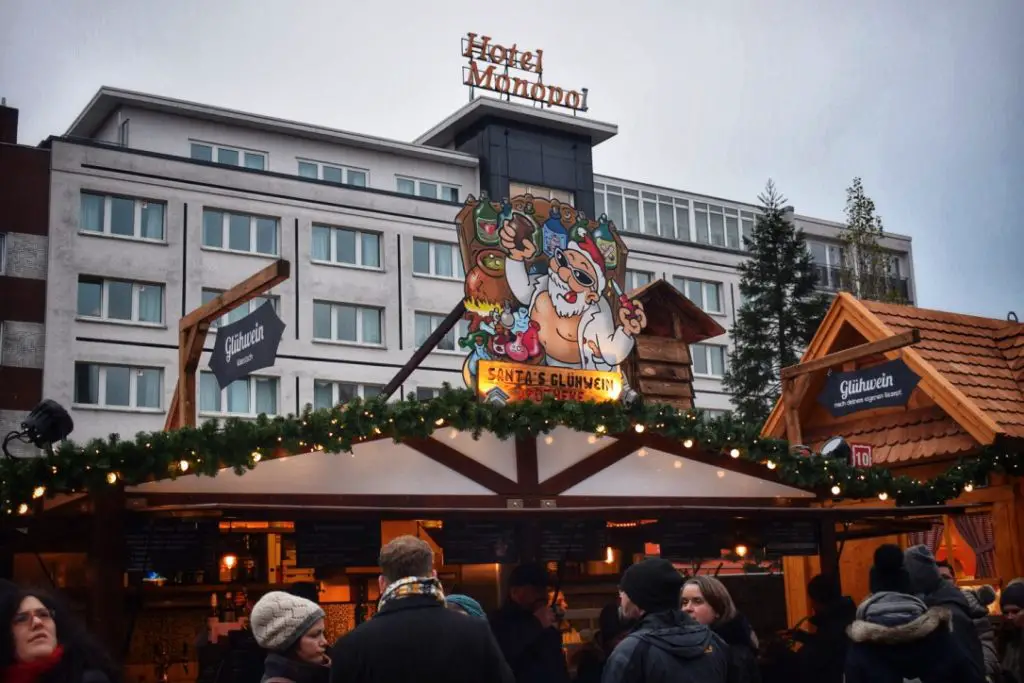 In all honesty the markets weren't too shocking. You can choose to go into the more risque areas, but this is separate to the rest of the markets.  There were even children here so obviously they aren't too outrageous. Really these markets are designed to shock and entertain, so it is definitely worth a visit if you are after something a little different.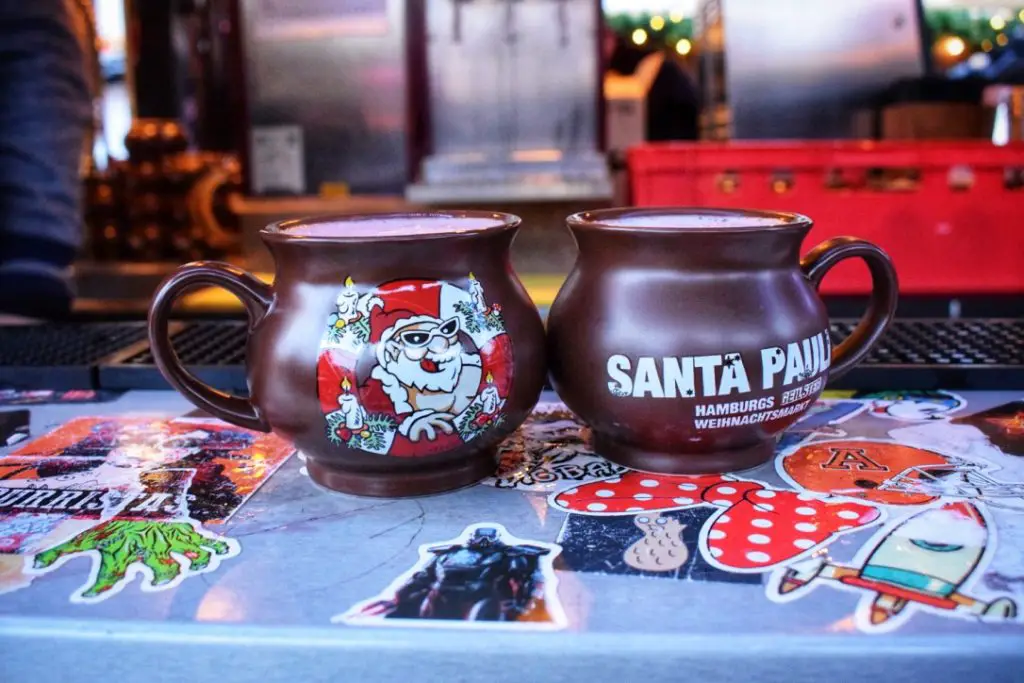 Winterwald and markets around Monckebergstrasse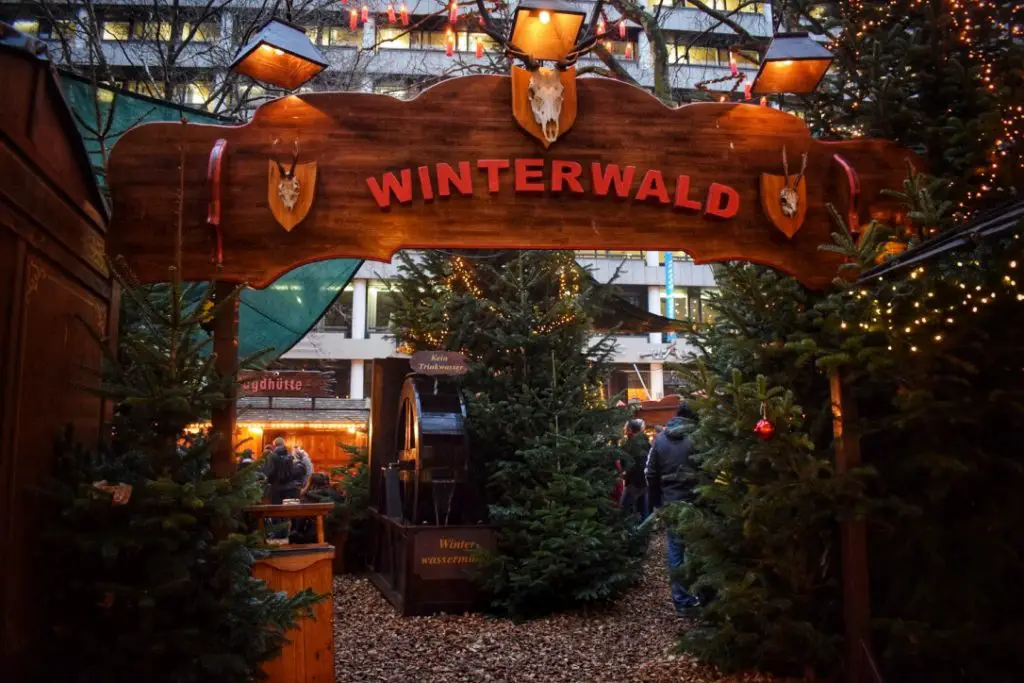 Dotted around the shopping area just up from the Rathaus you will find a lot of festive cheer. The markets here don't get as busy as the Rathaus because there is more open space to walk around.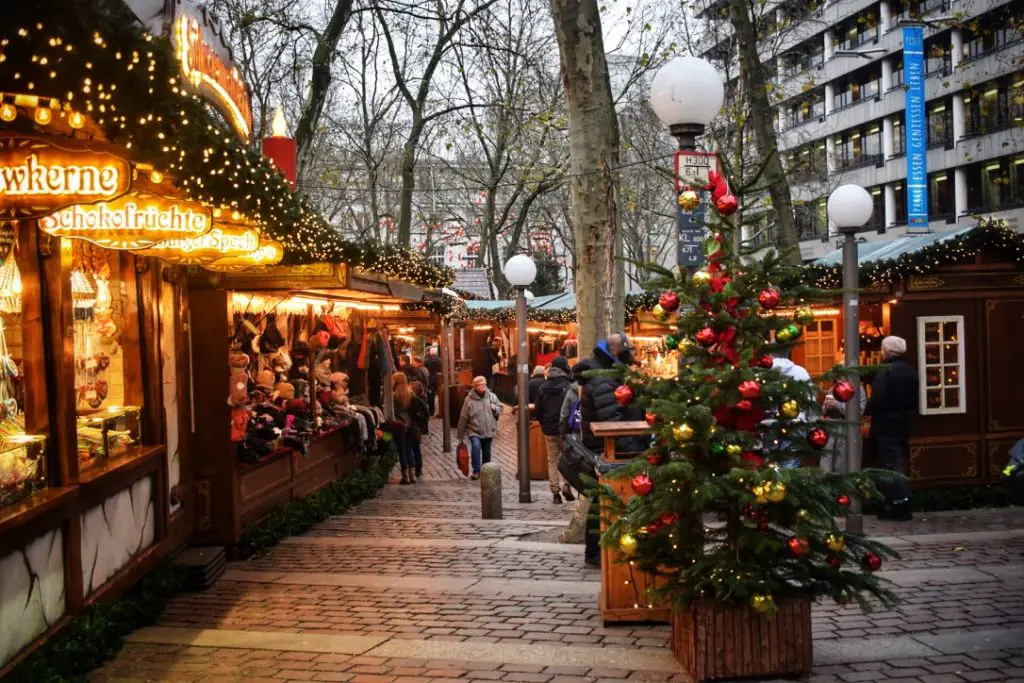 Here we feasted on waffles, fries, and some sort of stick with meat (I really wish I had of paid attention to what kind of animal it was).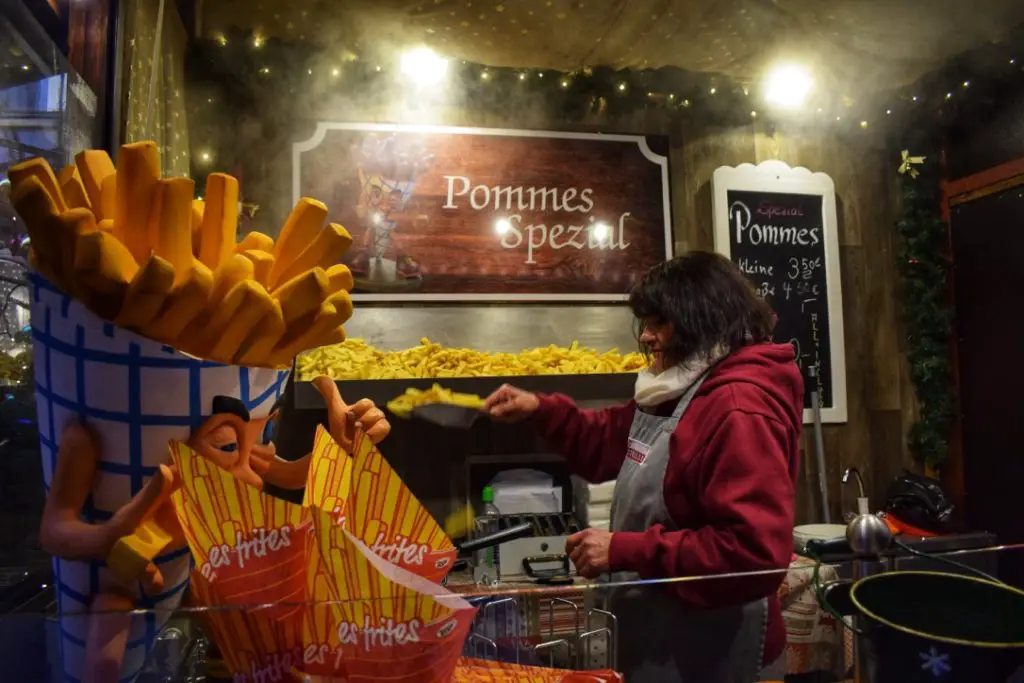 The best thing about these markets though is the Winterwald, a small winter forest with gluhwein and hot chocolates with rum. For us, this was so magical. There are wood chippings on the floor and Christmas lights strung out all around.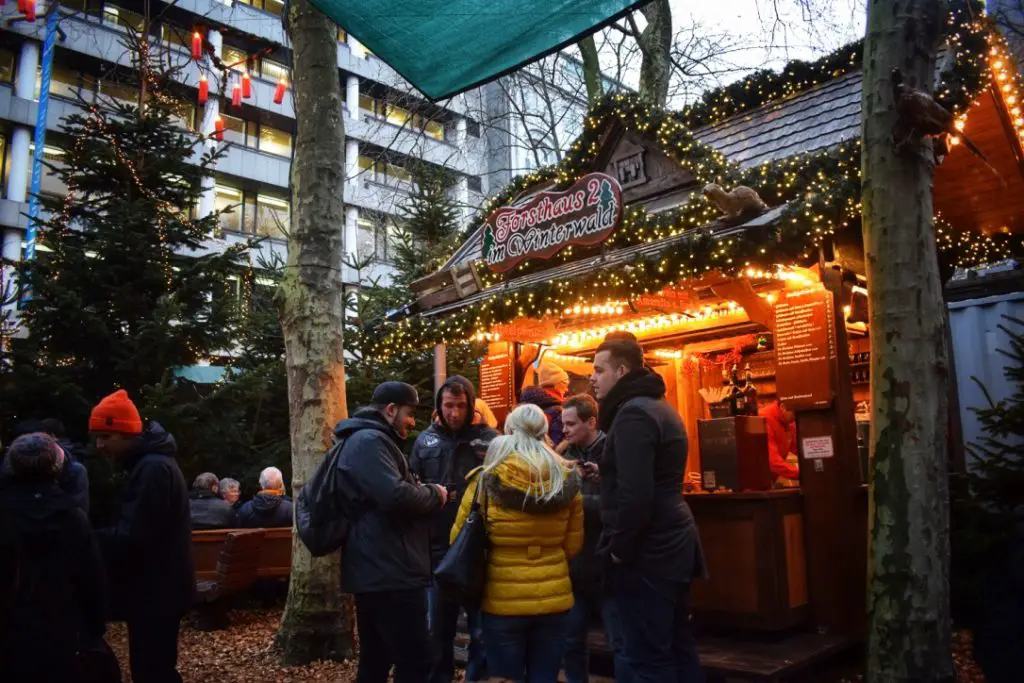 Markets at Jungfernsteig Station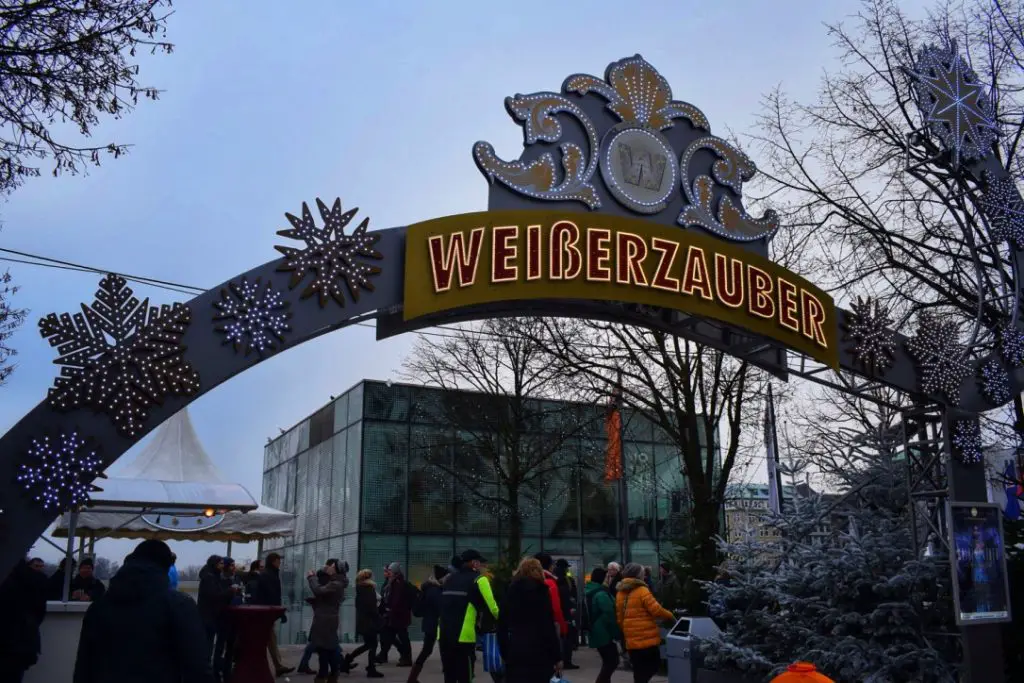 These markets are brightly lit and provide plenty of Christmas cheer with a view of Lake Binnenalster (with its very own Christmas tree). They are not as big as the markets mentioned above but do provide a nice respite from the crowds of the other markets.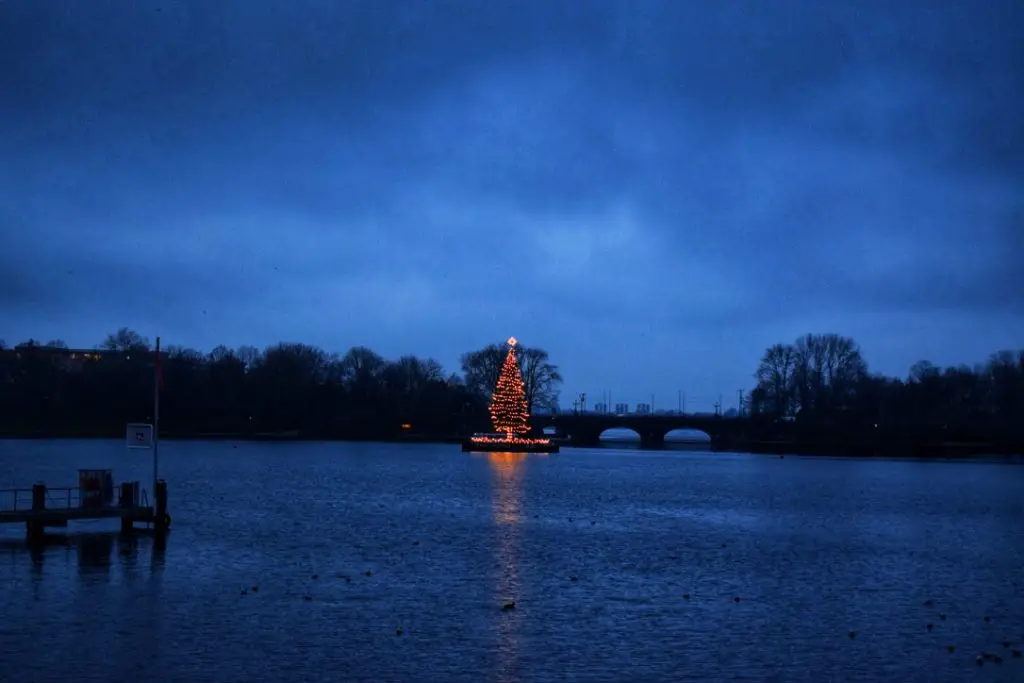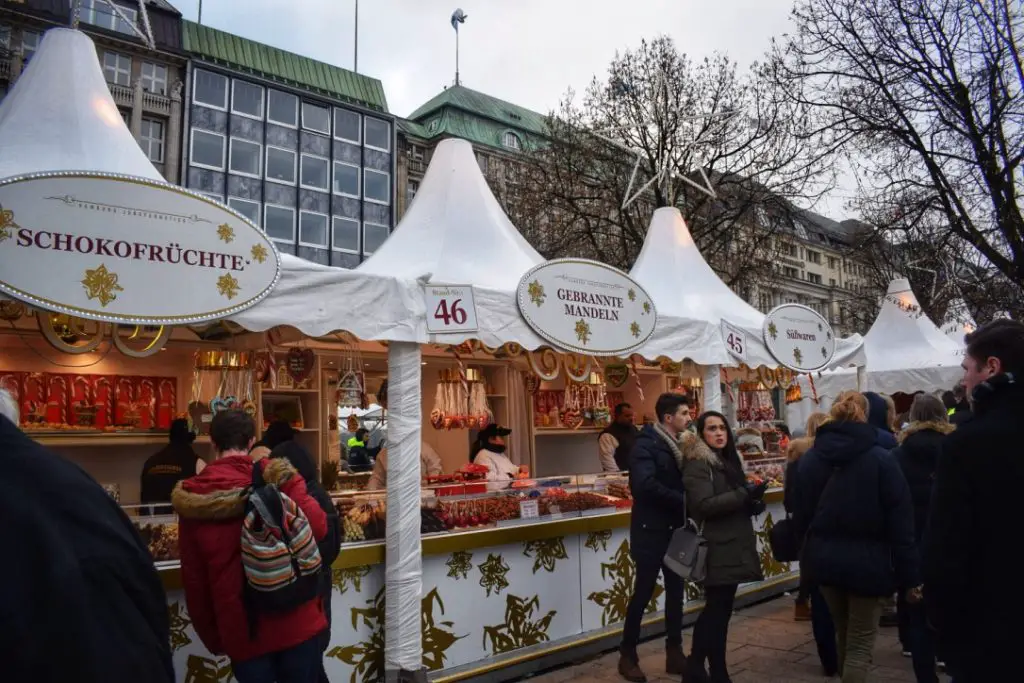 Gansemarkt Ginger Bread Villiage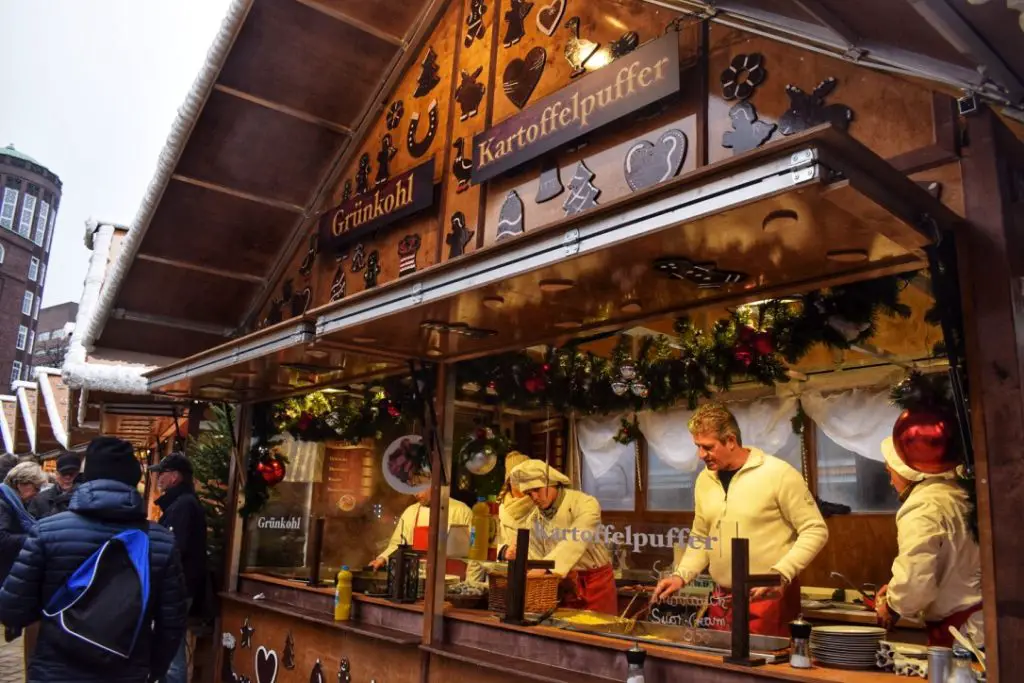 This was a complete Hansel and Gretel moment for us as the huts in this market looked like you could eat them. It is a lovely atmosphere and a real visual treat.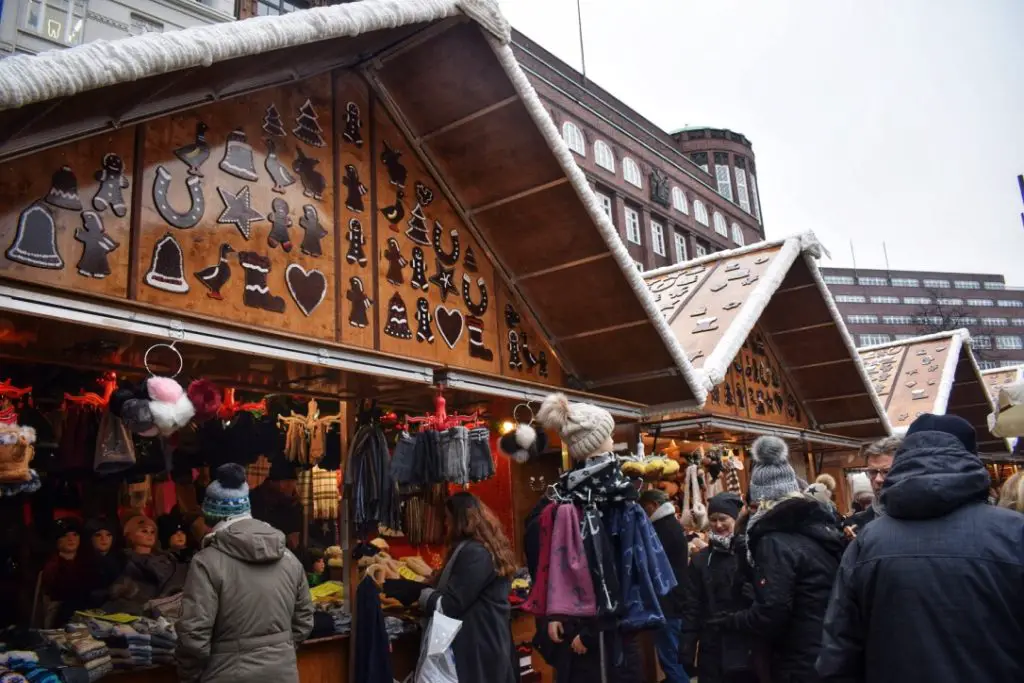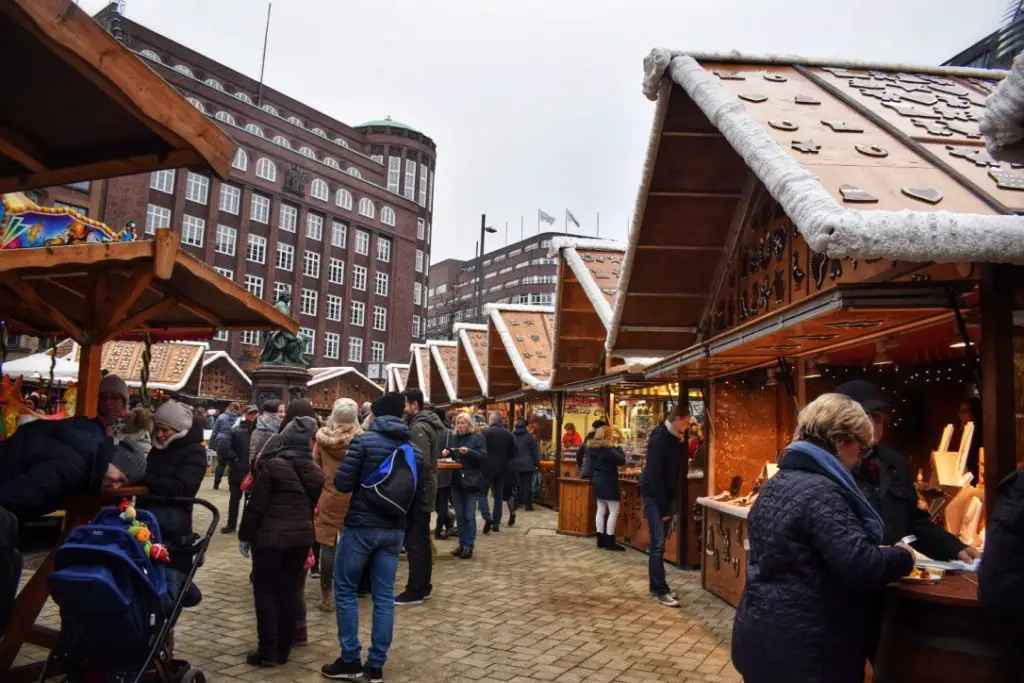 Apart from the gluhwein, here we feasted on crepes and shashlik (a chicken skewer in curry sauce).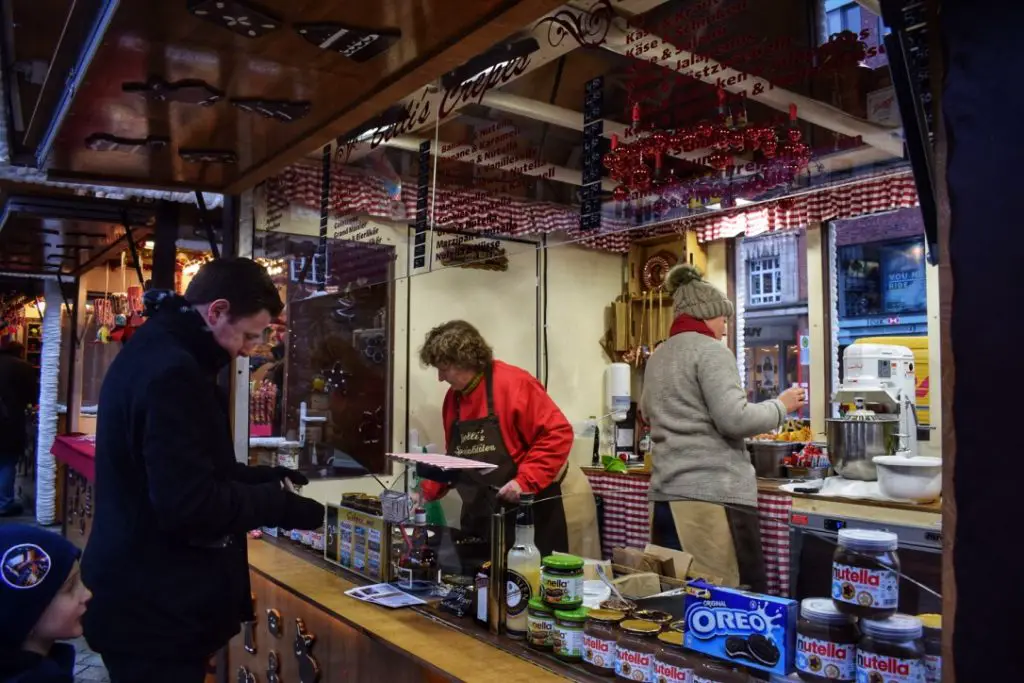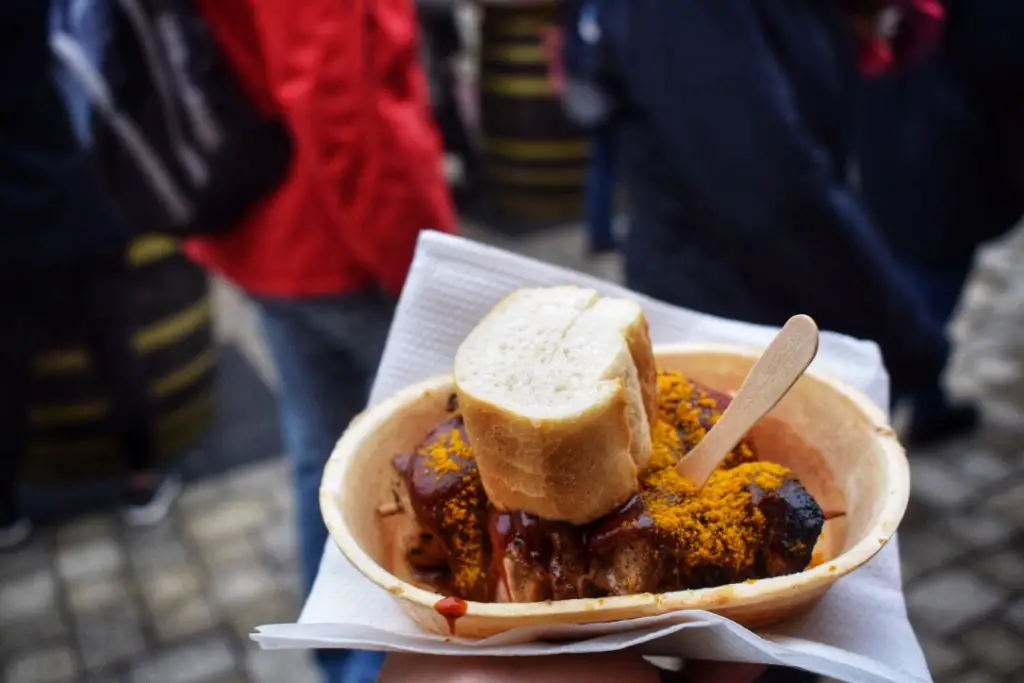 Uberseeboulevard markets in Hafen City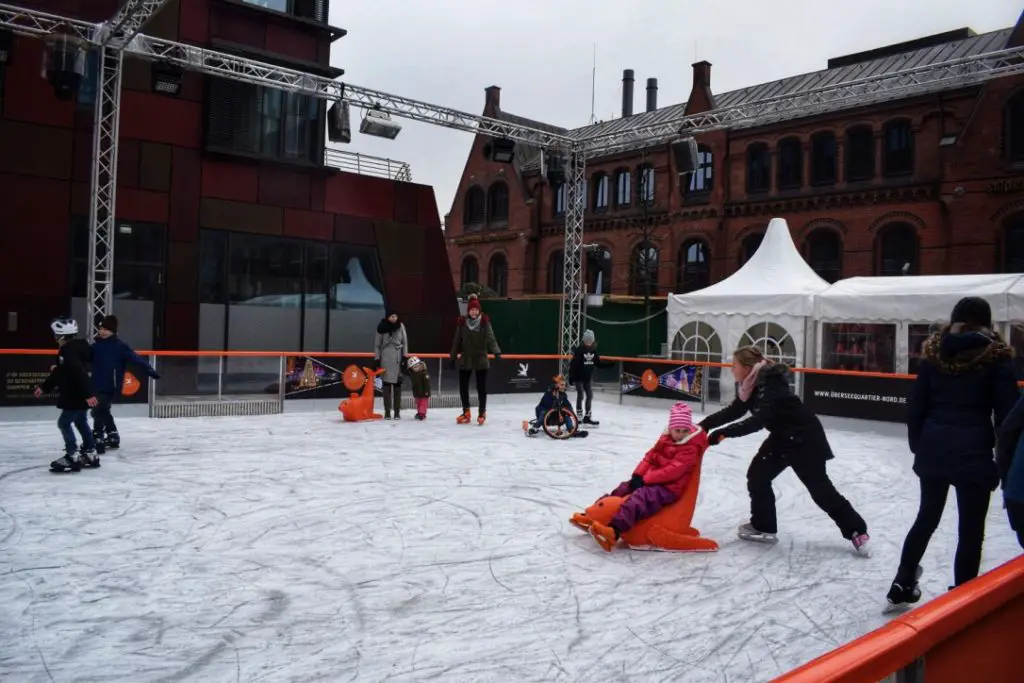 Although the markets here are small and there isn't a huge variety of food, what makes them different is the ice skating rink. Of course, being full of bratwurst and gluhwein, we watched the enthusiastic skaters from the comfort of the tented bar.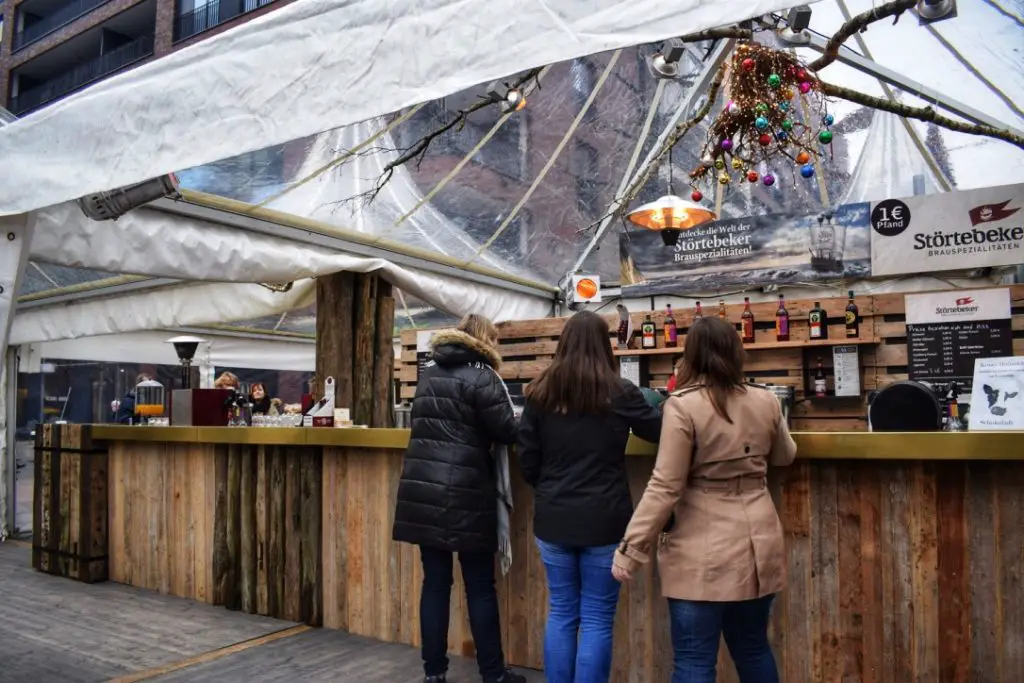 Bergedorf Christmas Markets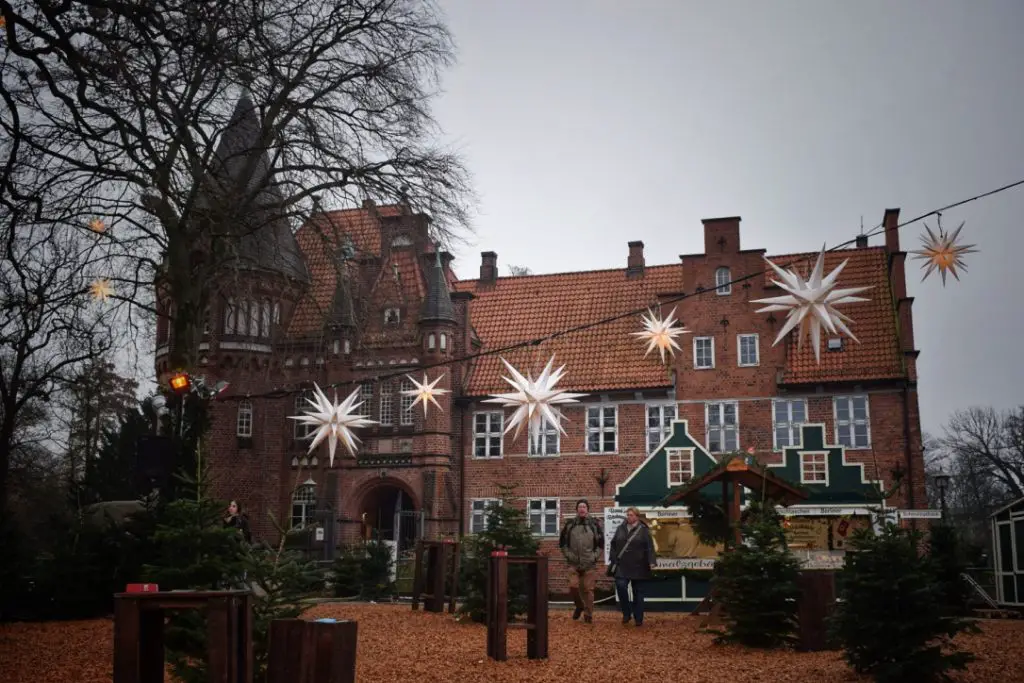 Out of all the Hamburg Christmas Markets these were without a doubt our favourite. We stayed at the Hotel Bergedorfer Hohe, so stumbled upon these markets by accident. We are so glad that we did. Located about a 20 minute subway ride from Hamburg city centre, these were the most authentic markets we visited.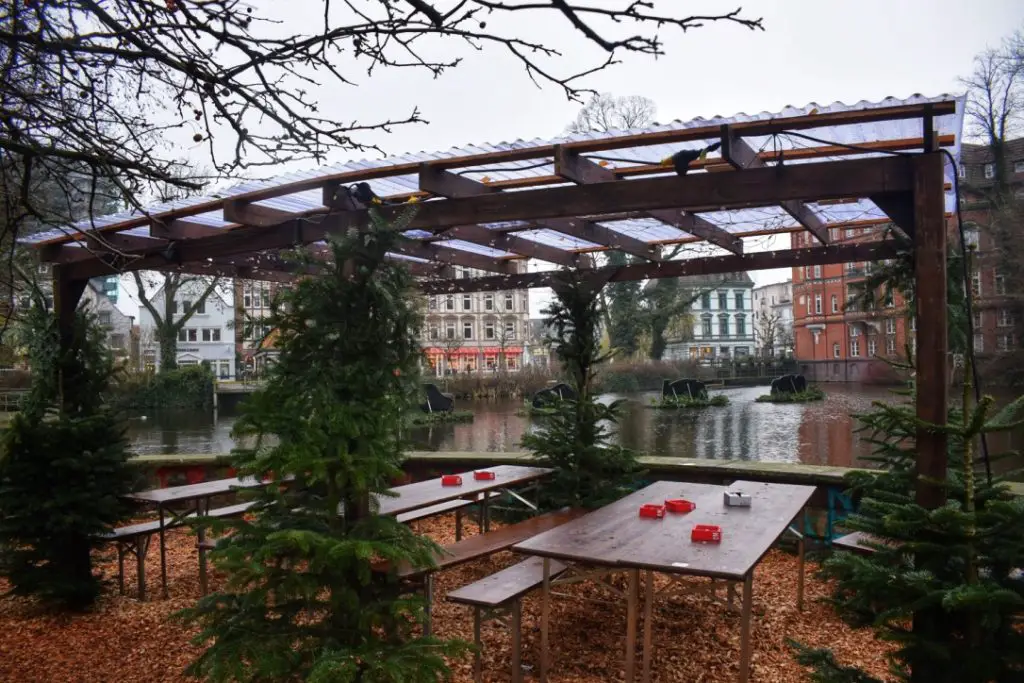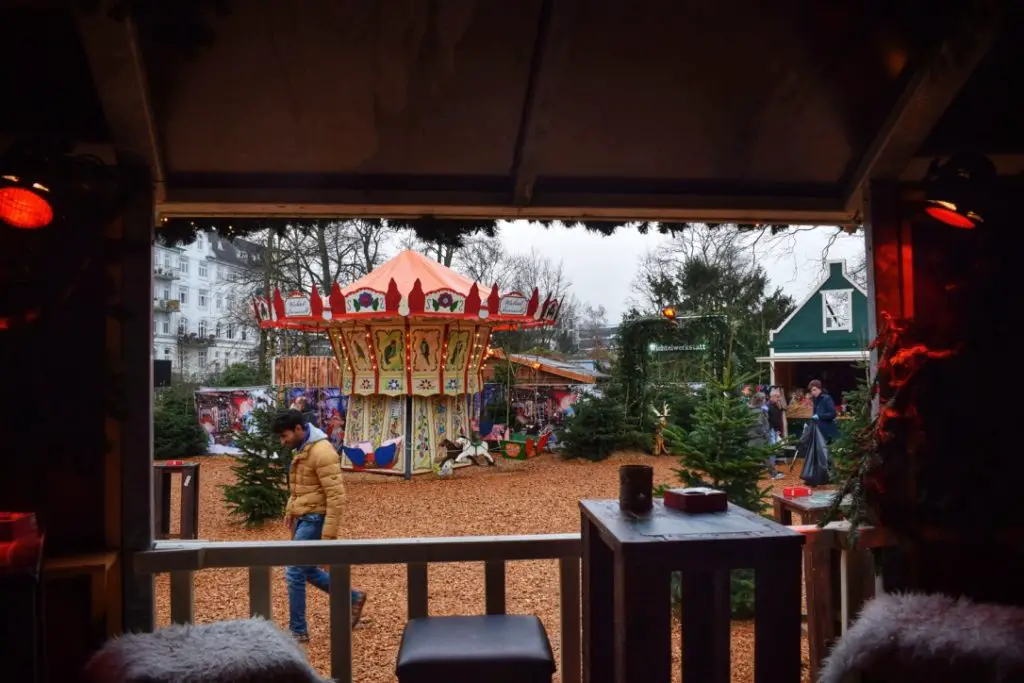 The markets are located out the front of the Bergedorf Castle, and whilst they weren't huge markets walking around here made us feel so christmassy. We absolutely recommend visiting if you have the time.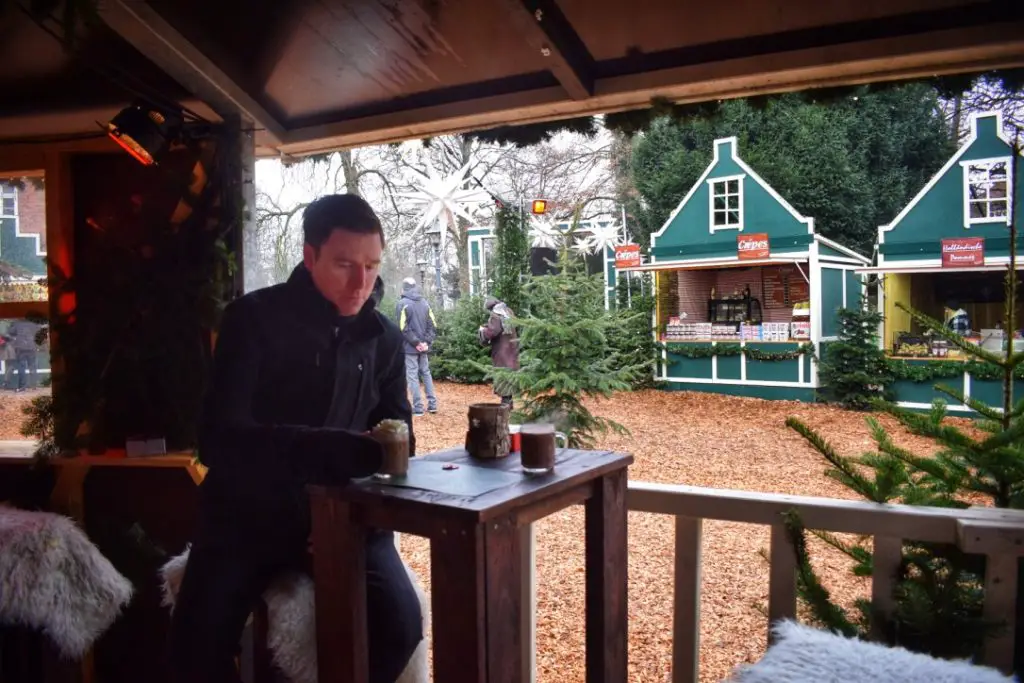 Winterdom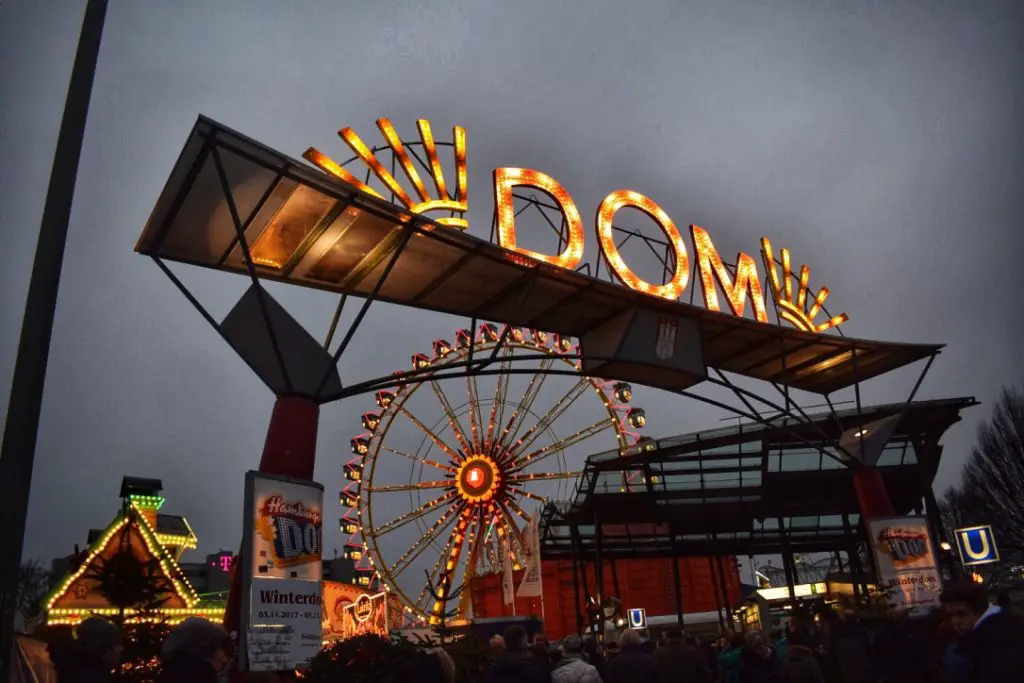 So this technically isn't a Christmas Market per se but there were a lot of Christmas stalls and gingerbread stands so lets go with it. It is a bustling fairground open throughout most of the year. In November it gets its winter on in a big way. The atmosphere is fantastic and there are a lot of rides and rollercoasters you can hop on if you are looking for a thrill. Otherwise you can just sit back and relax in one of the many bars.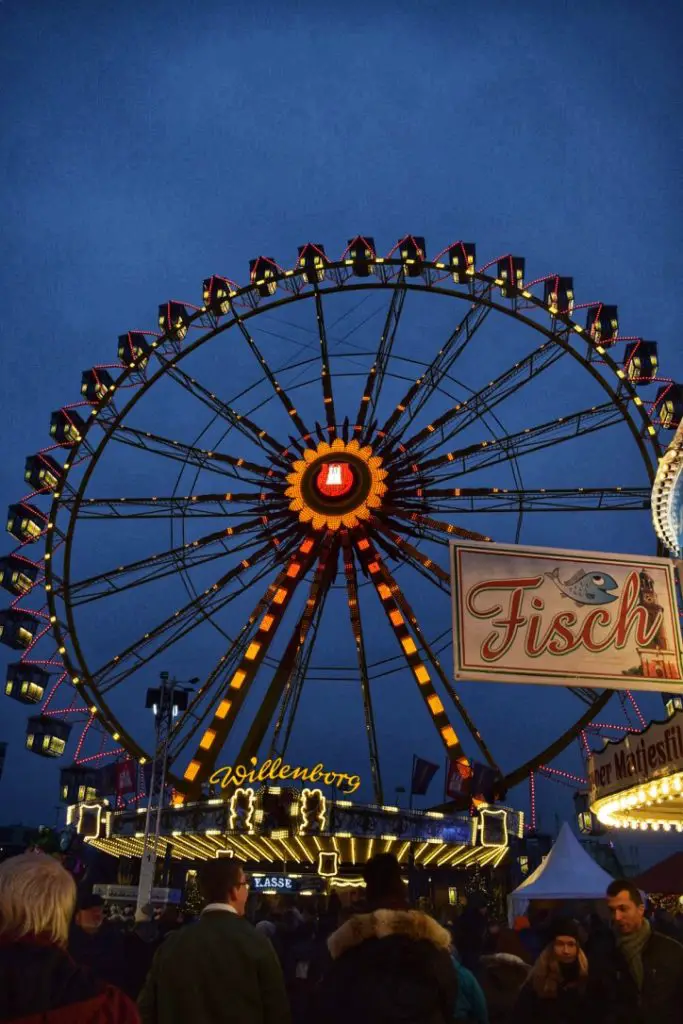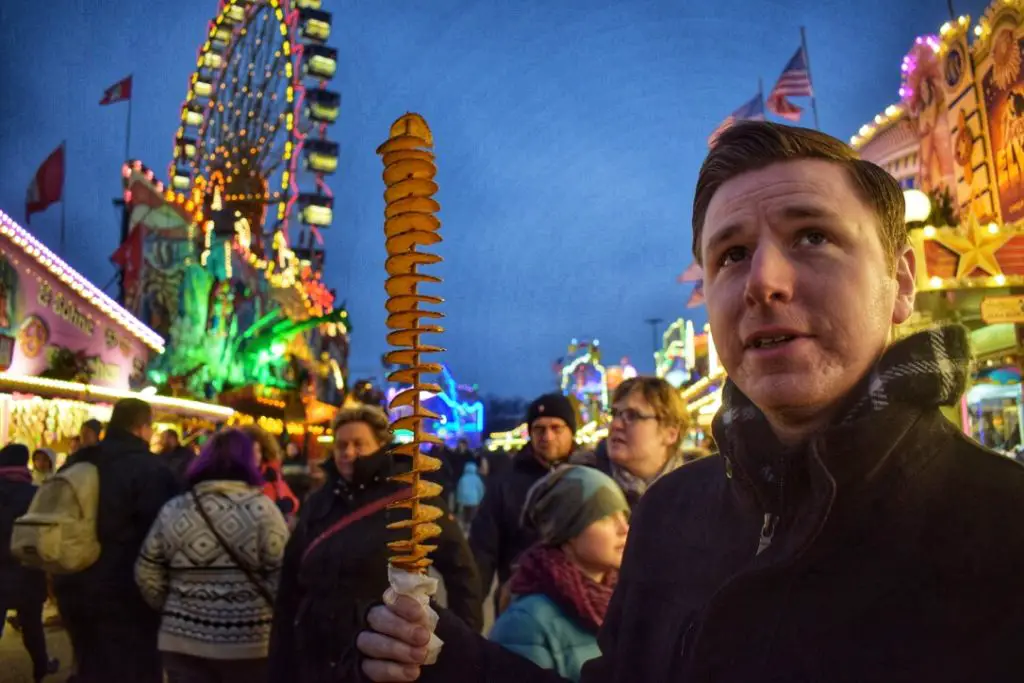 Tips
Don't forget that you pay a deposit for your mugs whenever you order a drink at the markets. You then get the option to either return it and get your deposit back or keep the mug as a souvenir. The different markets tend to have different mugs as well, so if you are anything like us you will be carrying more mugs then luggage on your trip home.
So on that note cheers and enjoy the markets!