Is Copenhagen worth visiting? Is Copenhagen expensive? (And everything else you need to know before you go)
Planning a trip to Denmark and want to know is Copenhagen worth visiting? This is the post for you. We answer all the important questions that you need to know before you go, like is Copenhagen expensive and what is there to do in Copenhagen . And hopefully by the end of this post you will be able to decide for yourself if Copenhagen is in fact worth visiting.
Disclaimer: This post contains affiliate links, so if you use these links to buy something we may earn a commission, at no cost to you. Thank you for your support.
Before we answer the question 'Is Copenhagen worth visiting' here is some background
Copenhagen is the capital of Denmark and sits on the coastal islands of Zealand and Amage. It is also allegedly one of the happiest places in the world (well Denmark is anyway) and it frequently earns the tops spots on the World Happiness Report.
 It's probably not hard to see why it is such a great place to live when one of the key principles of the city resolves around the concept of hygge. And no don't ask us to pronounce it. Apparently it is said 'hoo-gah'. It is basically a concept that loosely translates to 'cosiness', but actually it is a whole lot more. It's about creating a good atmosphere and enjoying the good things in life with good people.
For some more fun facts about Denmark you can checkout this post.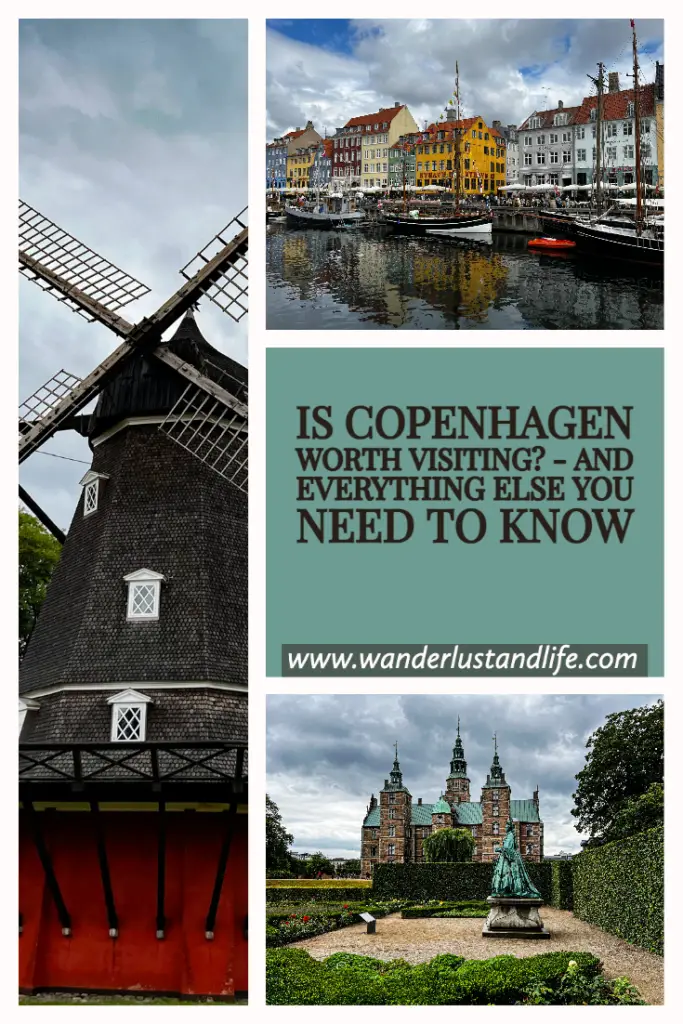 Is Copenhagen expensive?
One question that we get asked a lot is – is Copenhagen expensive? The honest answer is yes. In fact it is probably one of the most expensive places we have visited so far apart from Oslo. One of the main reasons the country is so expensive is because taxes are so high.
To put how expensive it is into context here are some costings during our trip to Copenhagen.
2 x Old Fashioned Cocktails – 280 DKK or €37
2 x Burger Meals at a fast food restaurant (without drinks)– 258 DKK or €34
Pastries and coffee for 2 – 258 DKK or €34
One thing to keep in mind though is that you do not have to tip in Copenhagen. Staff are generally paid really well so what you see in terms of pricing is essentially what you will get.
In terms of budget you are probably going to need somewhere between 1,325 – 1,765 DKK per day if you are travelling in a couple. You can half that if you are a solo traveler. This doesn't include accommodation, but will include tourist attractions, public transport, food at average restaurants or cafes, and a few drinks.
How can I do things cheaply in Copenhagen?
Copenhagen is not a budget friendly holiday destination, but there are a few things that you can do to bring down costs.
Check for free entry days at museums or galleries – the Ny Carlsberg Glyptotek is free on Tuesdays
Enjoy the street food – the hot dogs are good!
Book your accommodation well in advance and try avoid peak summer months
Bring a water bottle to refill instead of buying bottled water constantly
Avoid tourist trap style restaurants
Buy the Copenhagen Card if you plan to see a lot of attractions
Look into free activities like visiting Nyhavn or the Little Mermaid Statue
Do I need cash in Copenhagen?
The majority of places in Copenhagen will allow you to pay for things on your card. We found no need for cash at all on our trip. If you do decide to get some cash out remember that in Denmark they use the Danish Krone not the Euro.
What language do they speak in Copenhagen?
The official language in Copenhagen and Denmark for that matter is Danish. But English is very widely spoken. In fact this is one European destination where I would say that you probably don't need to try and learn some basic words in Danish before you go. I think that the people here recognise that the language is difficult to learn, and with tourists visiting from all over the world they do accept that a lot of these people will speak English.
Is Copenhagen easy to get to?
Copenhagen is a popular European destination with regular flights from a number of European countries. From the UK for example a number of carriers such as British Airways, and EasyJet fly here. It also has a number of international flights from places such as Asia and the US.
Once you arrive at the airport getting into Central Copenhagen is really easy. You have a number of options including taxies, and buses. But our recommendation is to get the Metro. You just follow the signs to the Metro Station and hop on the next Metro. The airport is the first/last stop on the line so you don't have to worry about getting on the wrong Metro. Tickets can be purchased from machines before you hop on, and there are usually people around the offer assistance if needed.
You may need to change at Kongens Nytorv which is one of the main stations, depending on where you are headed, but the easiest thing to do is pop your destination into GoogleMaps and this should advise you of where you need to change.
How long should I spend in Copenhagen?
There is a lot to see so ideally you want to spend anywhere between 3 days in Copenhagen to 5 days in Copenhagen. This will give you ample time to explore the neighbourhoods, see the main attractions, eat, drink, and go clubbing if you really want to! We found that the majority of attractions are close together so you shouldn't spend hours just trying to get around.
Is Copenhagen safe?
We personally found Copenhagen to be incredibly safe, and in terms of European capitals it is probably the one place we felt the safest. You do get issues with pickpocketing and petty theft so make sure you keep your belongings close, but apart from that violent crimes against tourists are rare. Even in the evenings we always felt safe walking around.
Is Copenhagen worth visiting compared to other European cities?
Copenhagen is very different to other European cities that we have visited, particularly in mainland Europe. It's a lot quieter than the likes of Paris or Rome, and a lot cleaner too. It has a way more laid back vibe and a city that you can just relax and take it all in. It is a lot more expensive than other European cities (bar Scandinavian countries) so if you are after a budget holiday you might want to look elsewhere.
Wondering if Amsterdam or Copenhagen is the better destination? Here is a helpful guide.
The only other Scandinavian city we have visited is Oslo, and honestly if we had to choose between the two we would choose Copenhagen. Don't get us wrong Oslo is a really beautiful city, but it just felt like there was a little bit more to do in Copenhagen. That being said if you are in a position to do both then we highly recommend you do!
And if you want more info on Copenhagen vs Oslo here is a helpful guide.
Can I use public transport in Copenhagen?
Public transport in Copenhagen is really efficient and easy to use so we recommend you do so. If you do purchase the Copenhagen Card you can use buses, the metro, and trains as part of this. Most of the time on our trip we stuck to using the Metro as most tourist attractions were nearby but we also caught the bus from time to time as well. The best way to use this is alongside GoogleMaps so that you know exactly where and when to get off public transport.
What is there to do in Copenhagen?
If you are questioning is Copenhagen worth visiting for the tourist attractions alone – here are some of our suggestions on the best things to do in Copenhagen to help you decide.
Nyhavn
This is probably the most stereotypically Danish spot in all of Copenhagen. It's a little area by the water filled with colourful buildings, that are now shops, restaurants, and bars. It is very touristy but worth visiting at least once on your trip. Also a cool fact Hans Christian Andersen lived in three different houses here during his time. And he wrote the Princess and the Pea whilst living in the area.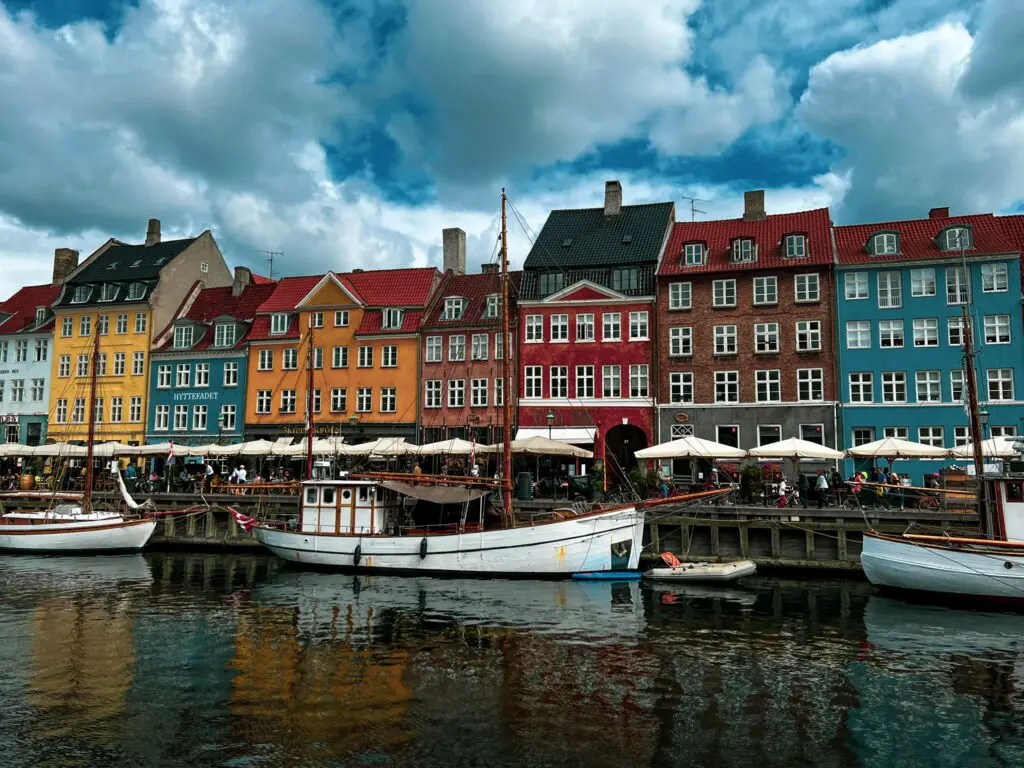 Do a boat tour
A boat tour is a really great way to see Copenhagen. A lot of these tours leave from Nyhavn and you are best off trying to book online in advance as they are incredibly popular.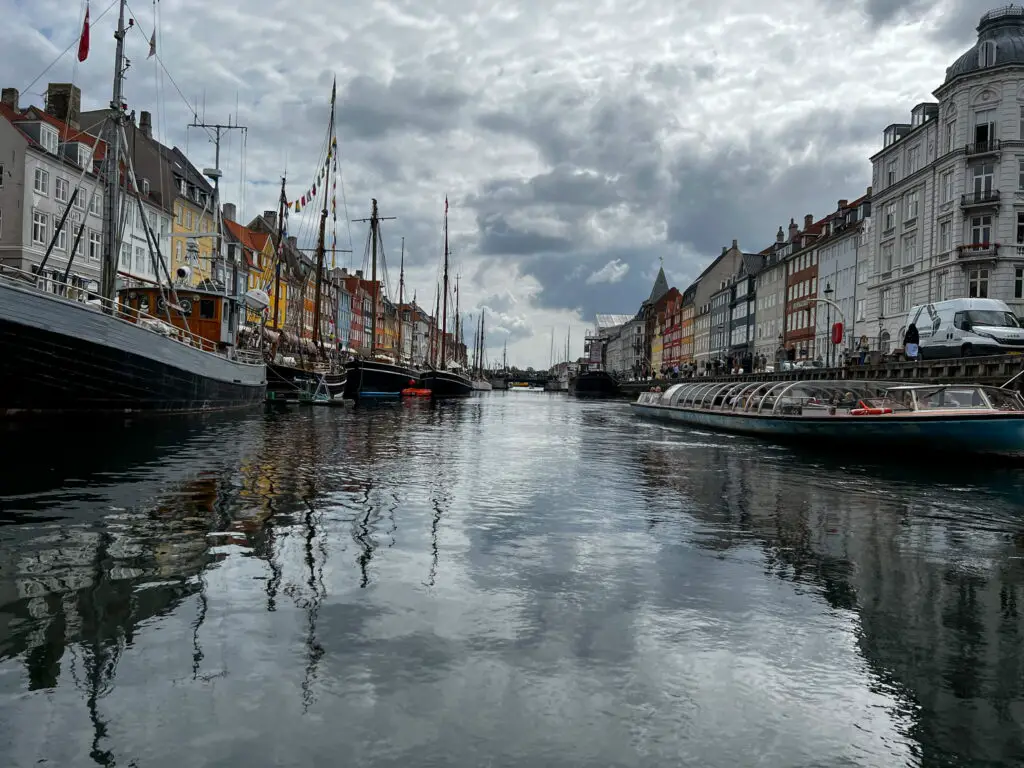 Rosenborg Castle
Once home to the Danish Royal family for over 400 years Rosenborg Castle is now a top tourist attraction in the city. You can explore the outside for free but entry will cost you around 125 DKK. Entry is timed so again you might be best off booking online in advance.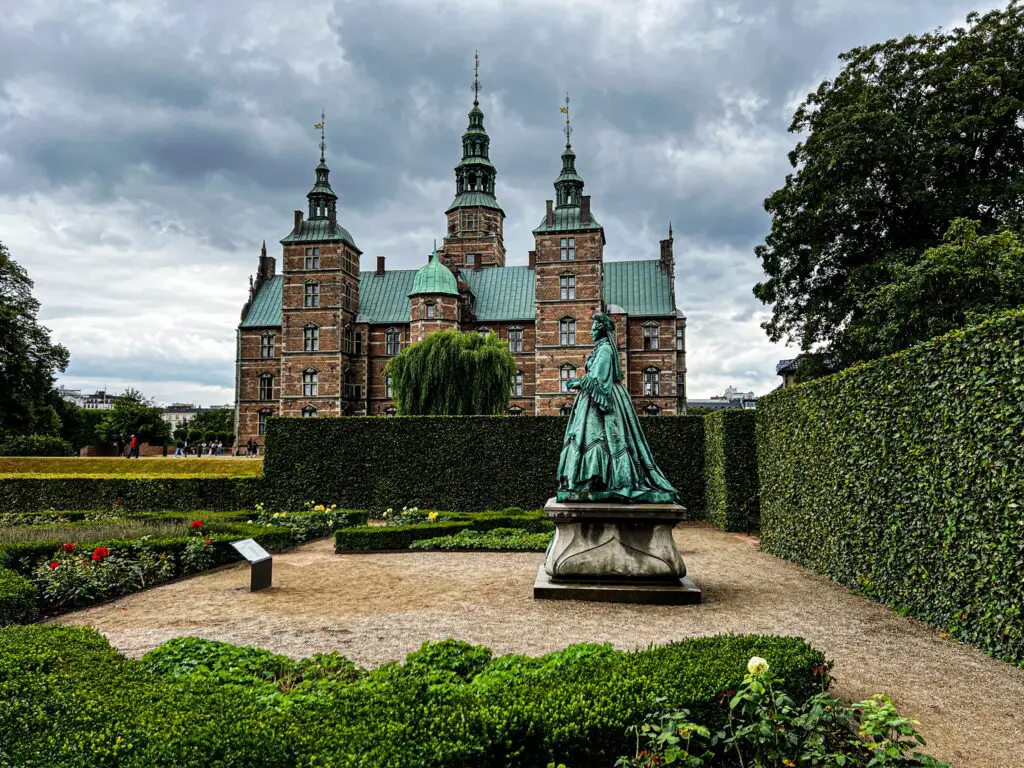 Copenhagen Botanical Gardens
 Home to Denmark's largest collection of living plants the Copenhagen Botanical Gardens are a really relaxed way to spend some time in the city. The gardens are free but if you want to explore the Palm House or the Butterfly House you will need to pay. They are worth paying a little bit extra for if you have the time.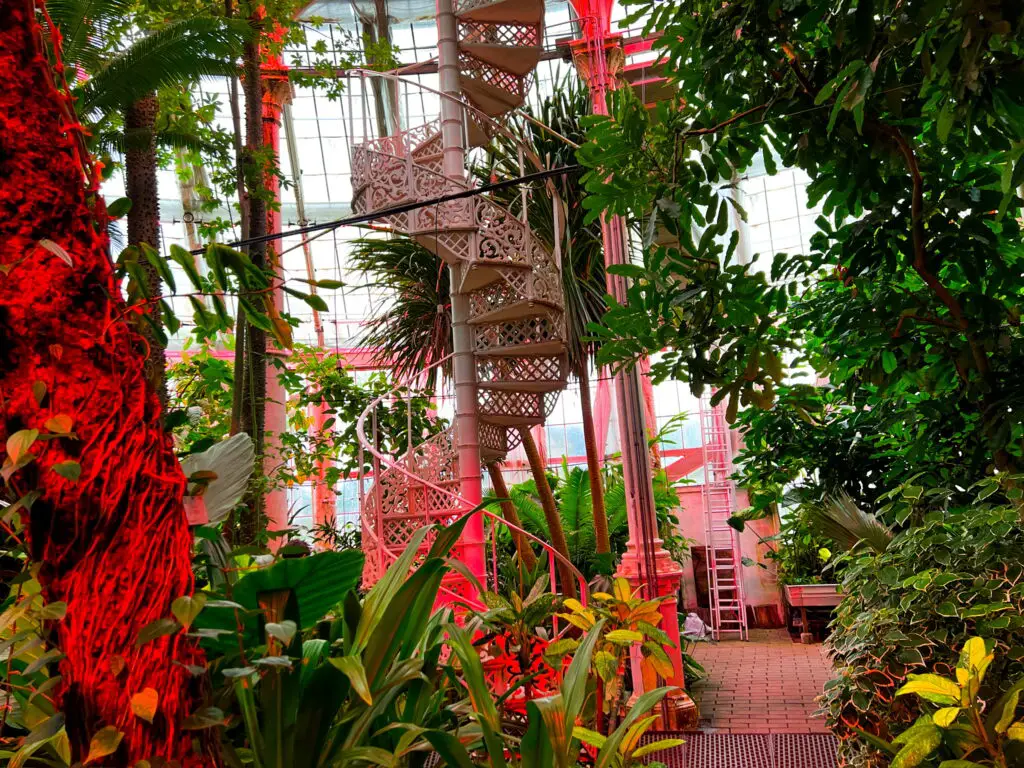 Tivoli Gardens
The cool thing about Copenhagen is that there is an amusement park smack bang in the centre of the city. Opened in1843 it is the 3rd oldest working amusement park in the world. You have to pay to enter but it is a nice place to explore day or night.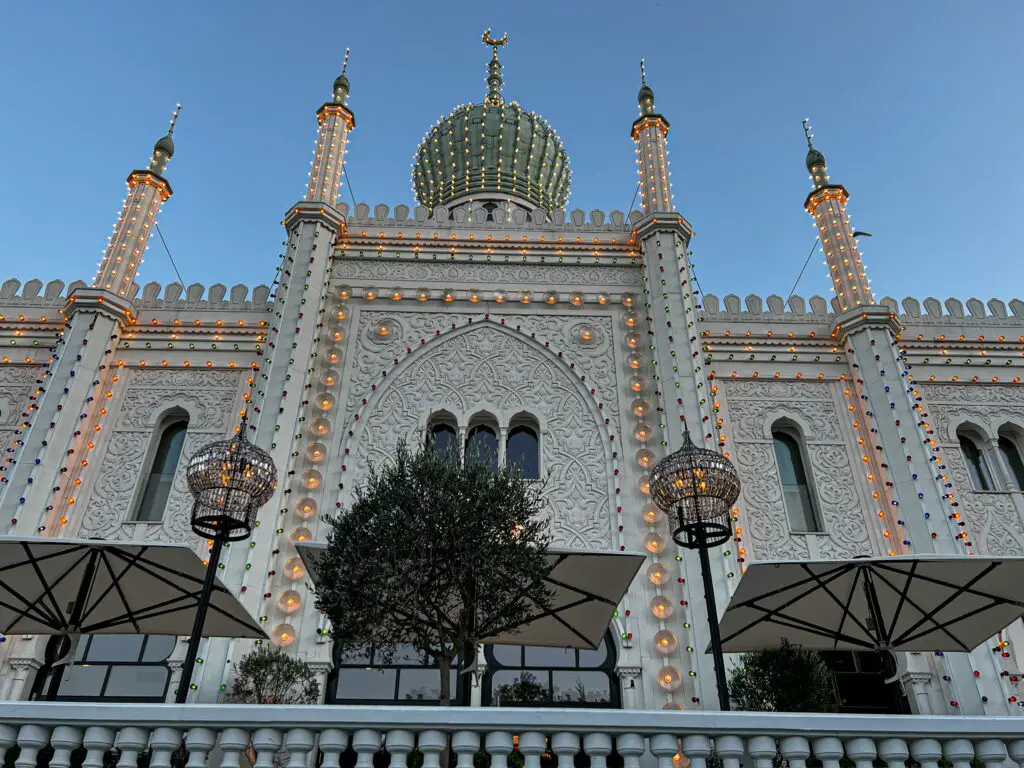 The Little Mermaid Statue
The Little Mermaid Statue is a small 4.1 foot bronze depiction of a mermaid based on Hans Christian Andersen's the Little Mermaid. It's become a symbol of Copenhagen and many people come here to take photos. I don't personally think it is worth trekking to as there isn't a lot near it but if you happen to do a boat cruise you should go past it.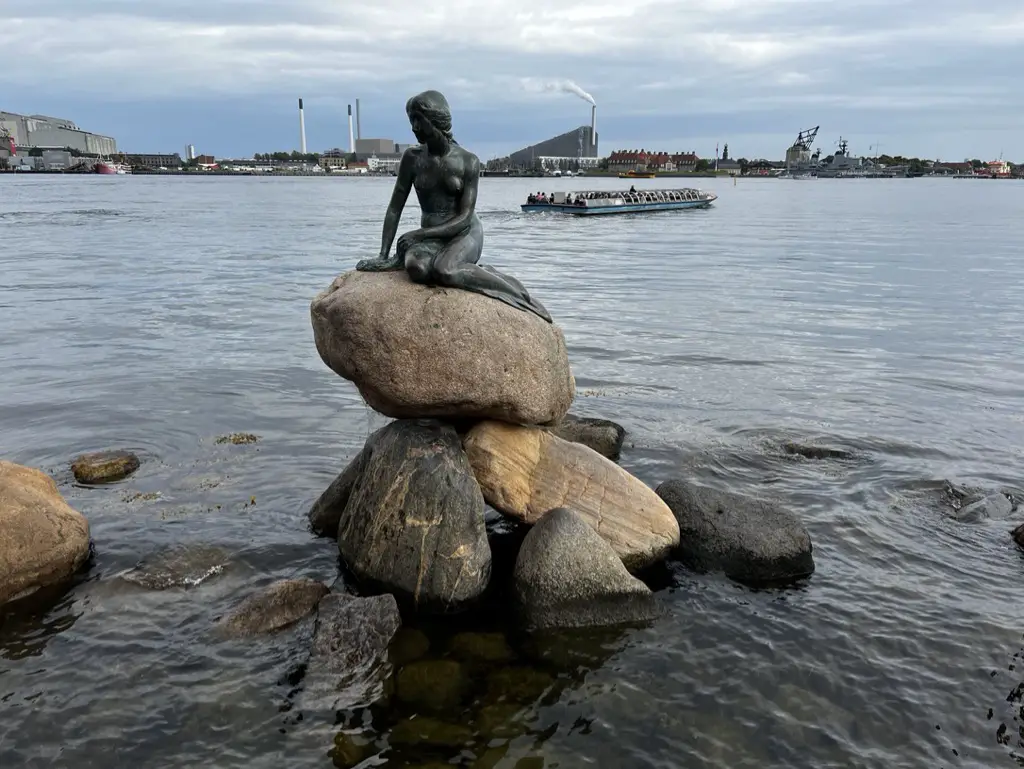 Rundetårn
Started in 1601 the Round Tower as it is known in English is the oldest functioning observatory in Europe. It's great to visit if you want some fantastic views over Copenhagen. There are no stairs just a ramp that ascends to the top so it makes for a pretty easy walk.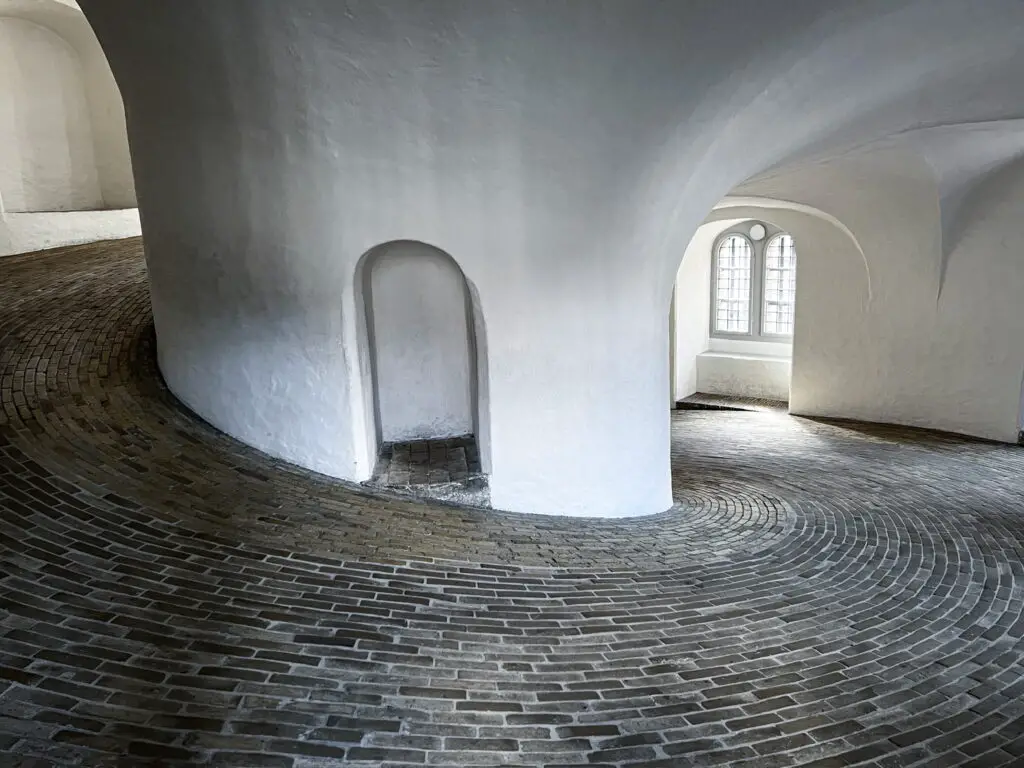 Ny Carlsberg Glyptotek
The Glyptotek is one of the more popular galleries with a mix of modern and ancient art. It was founded in 1888 by the famous brewer Carl Jacobsen, known for Carlsberg. It not only includes impressive art work but is also home to a gorgeous winter garden.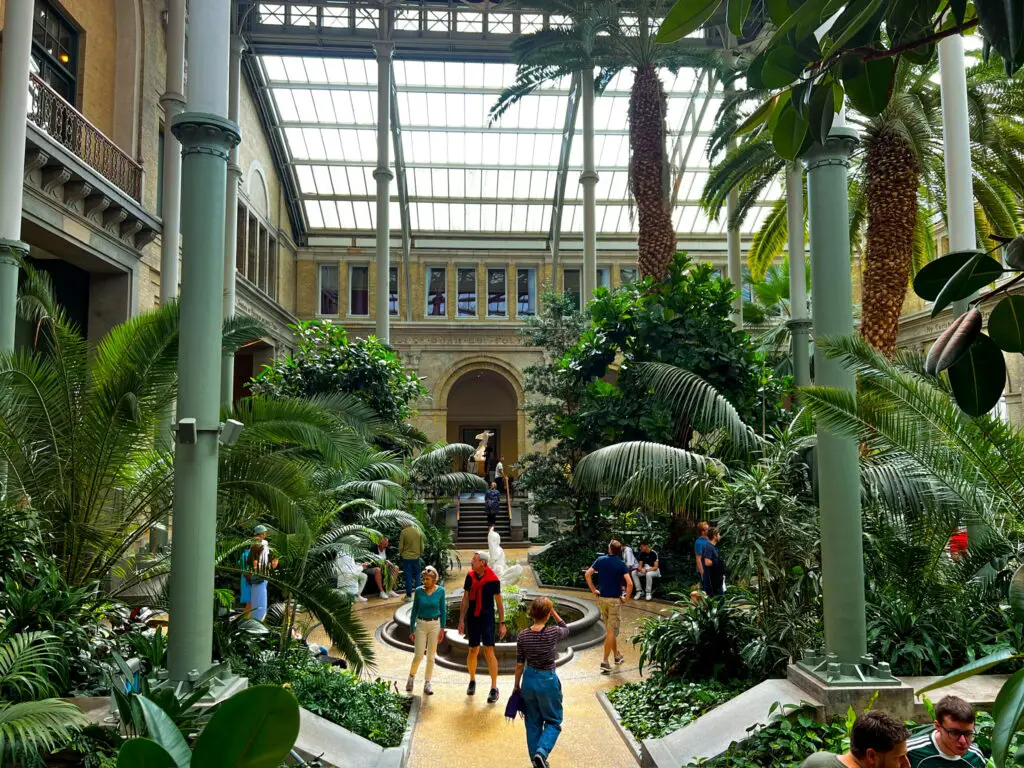 Freetown Christiania
Christiania began in the 1970's, when a group of individuals started squatting on a military base. It was and still is an incredibly controversial area in part due to its very relaxed views on drugs. There are some bits that are slightly sketchy, and you will see people selling hash – just do not under any circumstances take photos of them. There are a few walking paths here too so very much worth a visit – just stay out of trouble is our advice.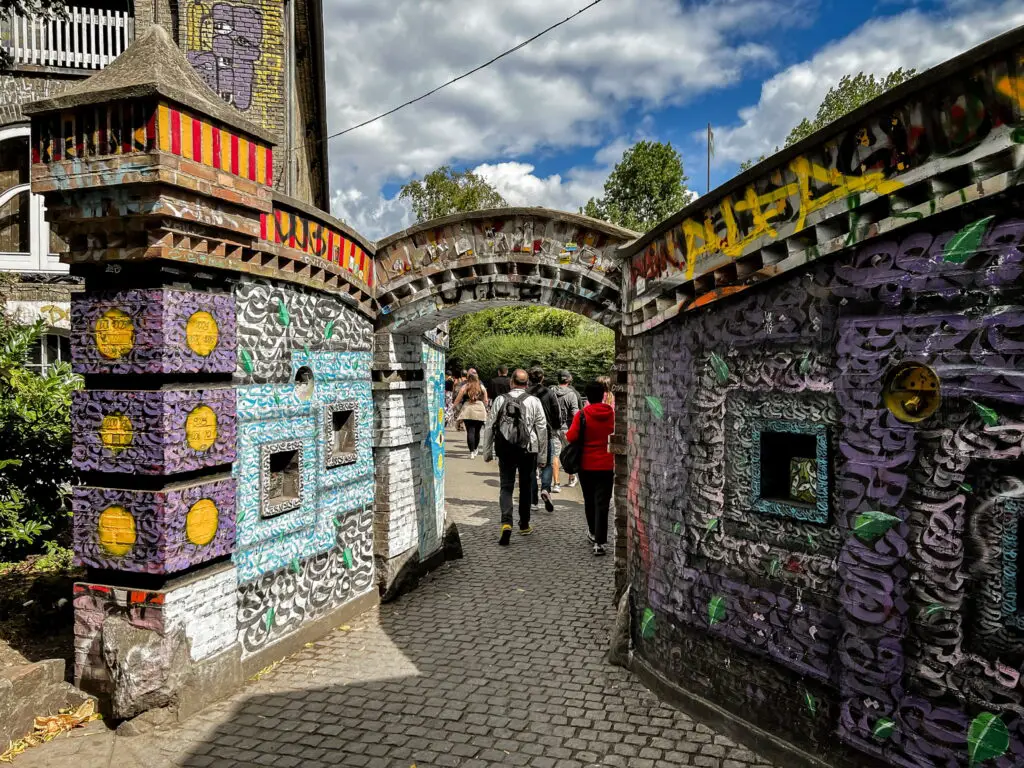 Church of Our Saviour
One of the most distinguishable churches in Copenhagen has to be the Church of Our Saviour. It has a spire at the time that allows you to climb it and enjoy some pretty awesome views of the city. This one is probably not for those who are scared of heights.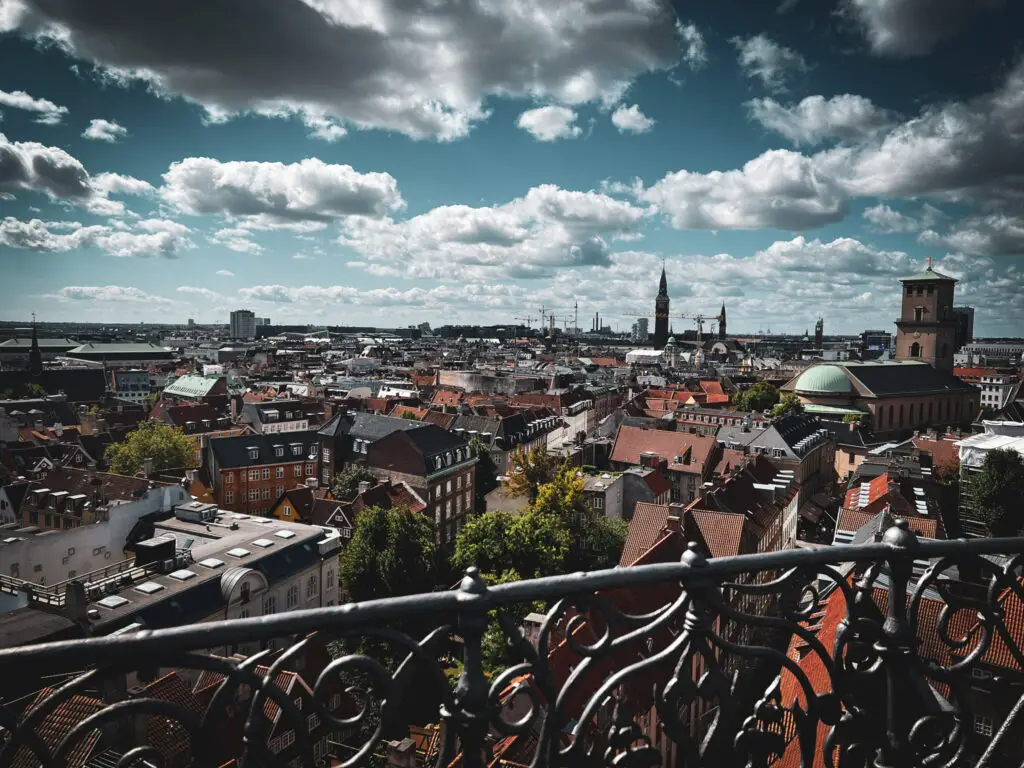 Kastellet
Kastellet or otherwise known as The Citadel, is one of the best preserved fortresses in northern Europe. It was built in 1662, and occasionally is still used for military events and activities, but now is mostly a really nice green space and public park. It's completely free to visit, and you can get a cool photo of the giant windmill located in area.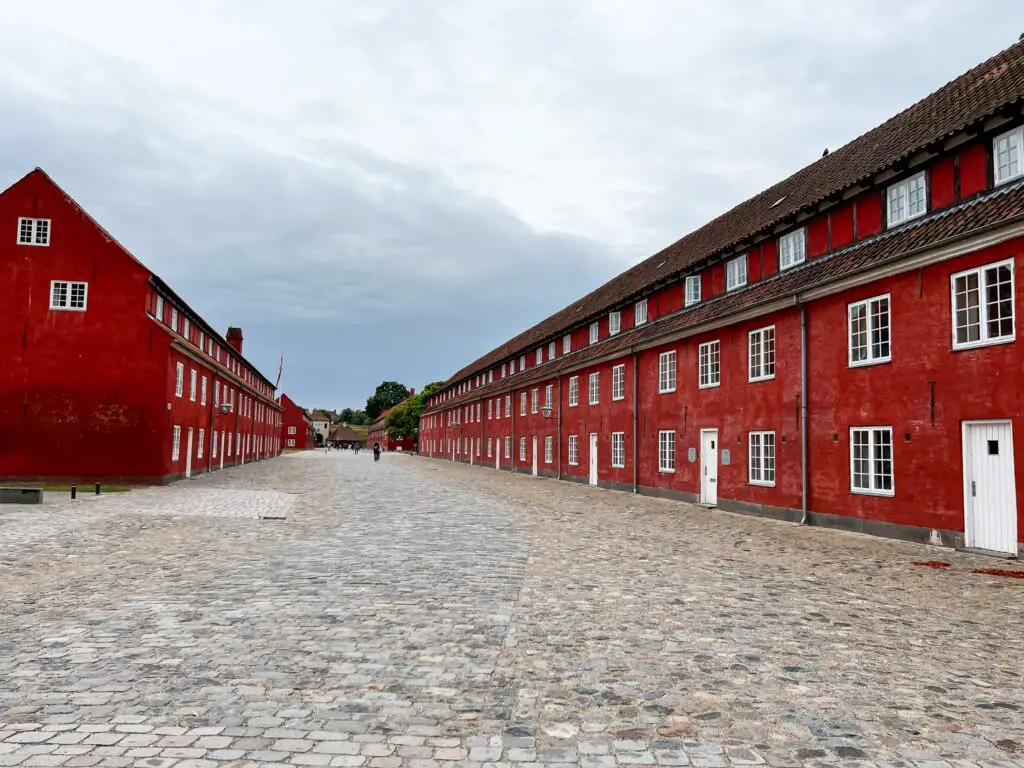 Is the Copenhagen Card worth it?
As a disclaimer I will start this section by saying we did not purchase the Copenhagen Card when we visited. We aren't usually big fans of these kind of cards because a lot of the time they don't cover the attractions we want, and public transport is cheap enough as it is in a lot of places so we don't see the point. The Copenhagen Card is a little different, and in hindsight we probably should have bought it.
For starters a lot of the attractions mentioned in this article are included in the card, you also get public transport included. You also get discounts at a number of restaurants, and honestly anyway that you can get a discount in Copenhagen is a good thing.
Is Copenhagen worth visiting for solo travellers?
If you are considering visiting Copenhagen solo, then we highly recommend it. It's a relatively safe city (obviously have your wits about you), with some great food, and a lot of cool things to do. It's got a very relaxed vibe to it as well, so if you are after a chilled out solo trip it is the place for you.
If you are looking to travel solo here is an article all about solo travelling and the pros and cons.
Is Copenhagen worth visiting for couples?
We visited Copenhagen as a couple and honestly it was a fantastic trip. There are a number of romantic things to do in the city as a couple like exploring Tivoli Gardens, cruising down some of the beautiful canals, and indulging in some great food and drinks. There are so many hidden gems in Copenhagen including gorgeous little wine bars, cool cocktail lounges, and so many places to walk or cycle to. It's a perfect spot for a romantic city break.
Is Copenhagen worth visiting for budget travellers?
If you are wanting a budget holiday Copenhagen is probably not the trip for you. There are things you can do to save money like visiting some of the free attractions, avoiding restaurants and opting to cook at home, but overall it will still cost you a bit. There are so many other locations in Europe that are better for a budget holiday.
Is Copenhagen worth visiting for families?
Because Copenhagen is so expensive we wouldn't necessarily recommend it as a family destination. It's also a popular destination for excellent food and drink, which is a cool thing for couples but maybe not families. That being said there is still a lot to do in Copenhagen if you are visiting as a family. Tivoli Gardens is great for kids and you can spend a good day here enjoying the rides. There are also a number of museums that kids will enjoy.
Is Copenhagen worth visiting for foodies?
The food scene in Copenhagen is huge. And they take their culinary scene seriously so much so that there are 14 restaurants in Copenhagen that have at least 1 Michelin Star. If you are interested just make sure you make a reservation in advance because some places can be quite hard to get into.
Even the breakfasts in Copenhagen are incredible. If you get the chance start your morning visiting a bakery and grab yourself a coffee and some pastries. The Spandauer is a classic Danish pastry which is where the 'Danish' originated from. You also have the delicious Kanelsnegle which is another mouthwatering pastry.
If you are trying to save a few bucks even the street food is immense. There are a ton of hot dog stands dotted around the city, and honestly do not fear the street meat here they are delicious! Put simply if you love food you will absolutely adore Copenhagen.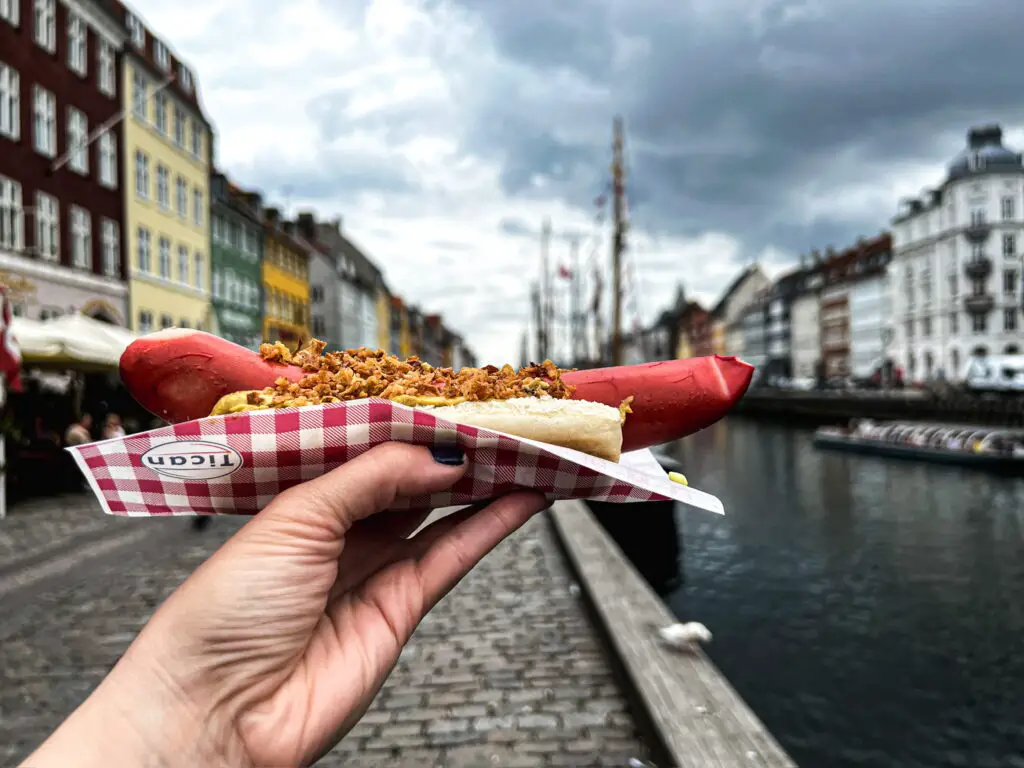 Is Copenhagen worth visiting for the nightlife?
Surprisingly (to us anyway) Copenhagen has a pretty exciting nightlife scene. Whether you like cocktails, beers, wine bars or clubbing you will find something here to entertain you. Just don't expect it to come cheap.
Is Copenhagen worth visiting for nature lovers?
Copenhagen isn't exactly filled with natural wonders, but it is one of the greenest cities in Europe. For some larger open green spaces you will need to get out of the city and into the suburbs. Sydhavnstippen is a great picnic spot as is Søndermarken.
If you are looking for greenery a little closer to the centre, we recommend Freetown Christiania or the Copenhagen Botanical Gardens to get a little closer to nature.
Is Copenhagen worth visiting in the summer?
Summer is an excellent time to visit Copenhagen. The weather is mild ranging between 12 – 22 Degrees Celsius. This is the time of the year where the city really comes alive with festivals and activities. It's also a good time of year to enjoy the outdoors and explore some of the beautiful green spaces. Unsurprisingly summer is also peak season in Copenhagen so expect hotel prices to increase, as well as tourist numbers.
Is Copenhagen worth visiting in the winter?
Is Copenhagen worth visiting in the winter? The answer really depends on what kind of holiday you want to have. Winters in Copenhagen and cool and temperatures often drop below freezing. On average it can get anywhere between minus 5 to to 5 Degrees Celsius. You will need to dress appropriately with layers and warm clothing. It's still a great place to visit and there will be a lot to keep you entertained. And the good news is you also have the Christmas Markets in December which are picturesque and cosy.
Apart from the Christmas Markets another positive to visiting Copenhagen in winter is that there are lower numbers of tourists making accommodation cheaper.
For more inspiration for winter city breaks in Europe you can checkout this post.
What to pack when visiting Copenhagen?
Apart from your standard packing list items here are some things that we recommend for your trip to Copenhagen.
Portable phone charger
Comfortable walking shoes
Layers – for both winter and summer months
Warm clothes for the winter
Reusable drink bottle
What should I know before visiting Copenhagen?
Here are some final tips for you if you have decided that Copenhagen is worth visiting and you are planning your trip.
Be prepared to spend a bit of money on your trip as things generally are expensive in Copenhagen
Book your accommodation well in advance and use booking sites to find the best deals
Renting a bike is a great way to get around and see the city
Whilst on the subject of bikes! Look out for bikes when crossing the road or coming off a bus and do not walk in the bike lanes
Definitely do a boat cruise when you are in the city.
So Is Copenhagen worth visiting?
Hopefully this article has helped you decide once and for all is Copenhagen worth visiting. Personally we think that Copenhagen is a great place to visit. Is Copenhagen expensive – yes, but it's also a beautiful city with friendly people, a lot of great attractions, and some incredible food. It is certainly one of the more expensive cities we have visited, so if you are looking for a budget holiday it might not be for you.
If you found this article useful make sure you pin if for later.
Happy Travels!