Eastern Europe has long been on our radar, yet we have spent the last few years focusing mainly on Western Europe. And so we finally took the plunge and started to plan our Eastern European itinerary. We wanted to immerse ourselves in the history, the culture and the food! So here is our 14 day Eastern Europe itinerary, complete with the best things to see and do, eat and drink, and of course where to stay.
What counts as an Eastern Europe itinerary
Depending on how you define it Eastern Europe includes a number of different countries. For the purposes of this article we have defined Eastern Europe as countries that geographically sit in the east of Europe. We have also included Vienna, as it has long been seen as the gateway between the east and the west.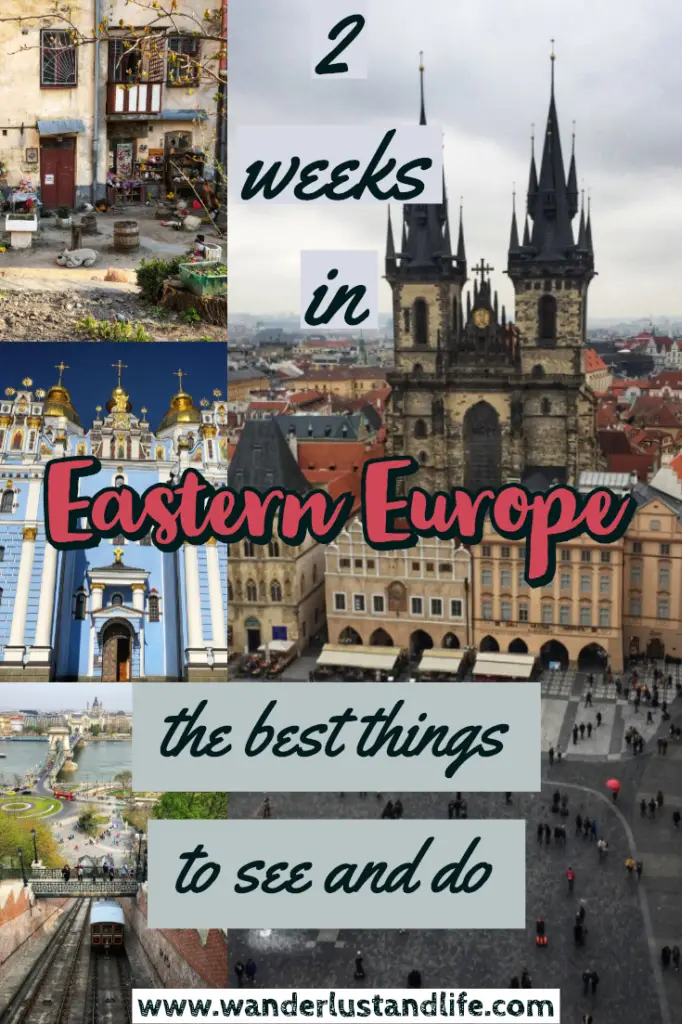 Where to begin
If you are planning to follow our 2 week Eastern Europe itinerary then we would recommend staring in Kyiv and slowly making your way west over your 14 days in Eastern Europe. You could also start in Prague and then go further east ending in Kyiv.
14 days in Eastern Europe – day by day breakdown
| | | |
| --- | --- | --- |
| Days | City | Country |
| 1-3 | Kyiv | Ukraine |
| 4-5 | Lviv | Ukraine |
| 6-8 | Budapest | Hungary |
| 9-10 | Vienna | Austria |
| 11-14 | Prague | Czech Republic |
Eastern Europe itinerary map
Eastern Europe itinerary – 2 weeks
Here is our complete Eastern European 2 week itinerary. We cover 4 countries and 5 cities all with different histories that shape their national identity.
Days 1 – 3 Kyiv, Ukraine
As mentioned above we recommend starting your trip in Kyiv. You will then travel further west over the course of the next 2 weeks. Kyiv is the Ukrainian capital and largest city in the country. For a complete overview then we have an article all about spending 3 days in Kyiv which you should checkout. In the meantime here is a rundown.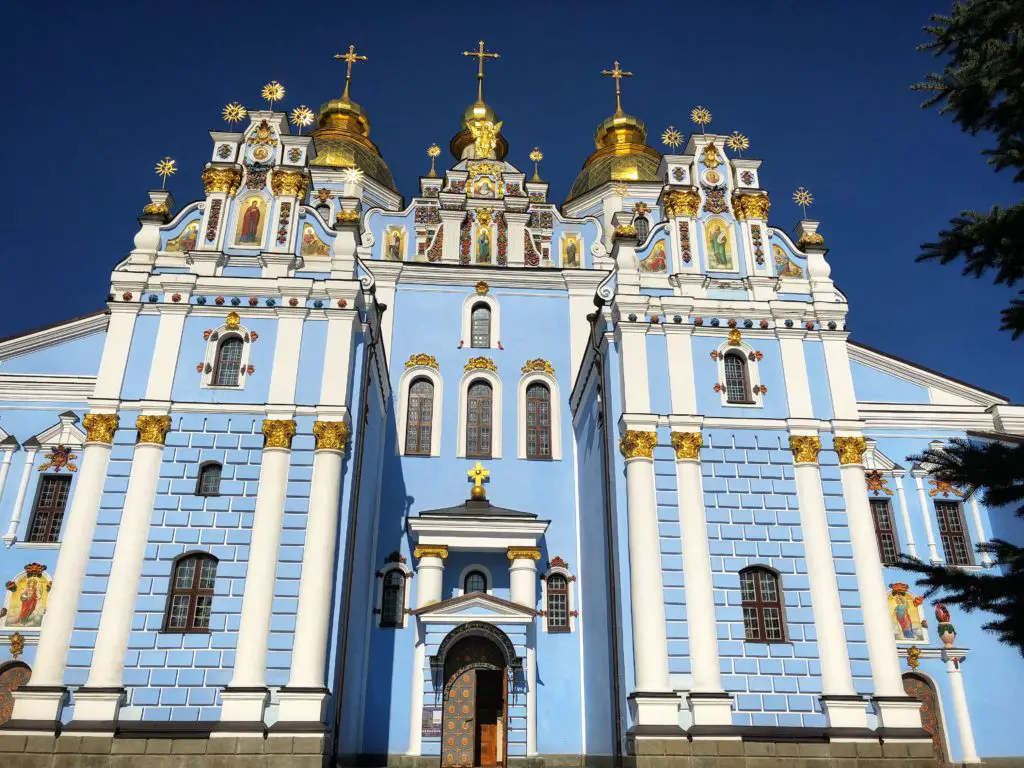 Getting to Kyiv
Kyiv is fast becoming a popular tourist destination, in part thanks to cheap European flights. Low cost carrier Ryanair now fly from London and Manchester directly to Kyiv, which to be honest was part of the reason we planned this trip. Boryspil airport is the main airport and you can easily get a bus from outside the terminal to the main train station in Kyiv.
Why visit Kyiv
One of the main reasons you should visit Kyiv is because it is a true gem of Eastern Europe. For starters it hasn't been completely overtaken by tourists and stag parties like other Eastern European countries. This is your chance to see Kyiv in all its glory.
Kyiv is also incredibly beautiful. We kind of had this idea that upon arriving in Kyiv all we would see would be Soviet style buildings and just a general bleakness. This couldn't be further from the truth. During our 3 days in Kyiv we were met with blue sky. We also visited the most colourful churches we have ever seen, and walked through some amazing parks. If you love history and authentic places that you can explore without waves of tourists Kyiv is the place for you.
How much money do you need
Ukraine's currency is the Ukrainian Hryvnia. It is a closed currency so you are best bringing US Dollars, Euro's or British Pounds in with you, to exchange into Hryvnia's when you arrive. Either that or you can withdraw cash from an ATM. Also if you have flying in from the UK do keep in mind not all places accept British Pounds in terms of exchange. We brought Euros over with us and changed these into the local currency at the airport.
We probably spent a little over £100 per day between us in Kyiv. This is not including accommodation which cost us around £70 per night. Our hotel was centrally located and quite fancy, but you can get cheaper accommodation if you wish. Things are pretty cheap in Kyiv for example public transport costs 8 UAH or just over 20 pence per trip. A meal for 2 people at a mid range place will probably be under $20, which compared to meals elsewhere in Europe is amazing.
Things to do in Kyiv
St Michael's Golden Domed Monastery
This bright blue monastery with, you guessed it, golden domes on top was one of our favourites in Kyiv. It was originally built in 1108 but in the 1930s during the Soviet regime, it was torn down as it was said to have no historical value. The reconstructed cathedral was completed in 2000.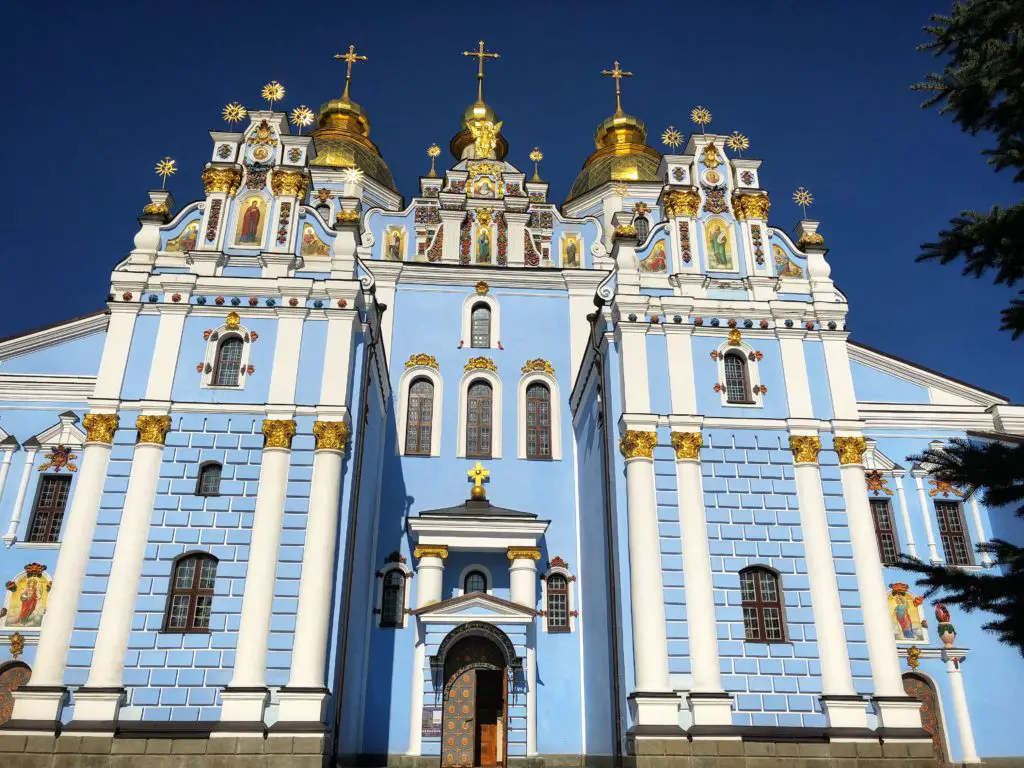 Kyiv Funicular
Located just behind St Michael's is the Kyiv Funicular. It is worth a ride for some amazing views.
Bessarabsky Market
This is a great place to go if you are interested in seeing a traditional and bustling Ukrainian market.
Maidan Square
This is an important part of the city. Whether it be festival or protest, people tend to meet at Maidan Square. Make sure you take the time to reflect at the memorial to those killed in the 2014 revolution.
Golden Gate
The Golden Gate is a restored historical monument based on the original fortifications of Kyiv in the 11th Century. The structure you see now was built in 1982 and the design is only based on interpretations of what the original may have looked like.
Chernobyl Museum
The next best thing to actually visiting Chernobyl is visiting this museum. It is incredibly eye opening and sheds so much light on what caused the disaster and what happened afterwards.
St Andrew's Church
St Andrew's Church is a Baroque style church perched at the top of Kyiv's Upper Town. Its immense beauty towers over the Podil neighbourhood and is a striking feature of the skyline.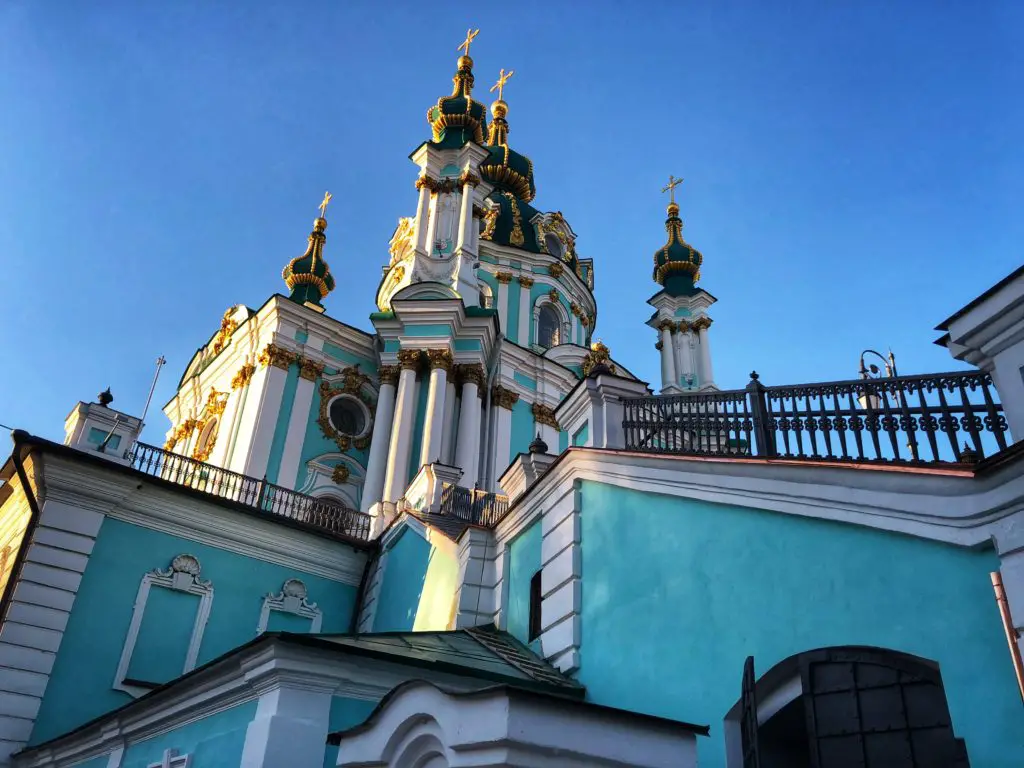 Kyevo-Pecherska Lavra
If there is one thing you see in Kyev make it Kyevo-Pecherska Lavra. It is a working monastery and a UNESCO World Heritage site. The true spiritual significance of the monastery lies below ground. There is a cave network that currently displays the bodies of several monks that have been preserved due to the caves' environment.
Holodomor Victims Memorial
 Holodomor was a famine between 1932 and 1933, and was imposed by the Soviet Government who were in power at the time. Millions of Ukrainians died and the memorial recognises those events as genocide.
Park of Eternal Glory
This is a beautiful park with a very profound World War II memorial. You also get some really great views from here, so definitely take your time exploring.
Andriyivskyy Descent
Referred to the Montmatre of Kyiv Andriyivskyy descent connects Kyiv's Upper Town and the Podil neighbourhood. On the walk down (or up) you will stumble upon souvenir shops, artists selling paintings, street art and some really quirky museums.
Peizazhna Alley 
This is a really quirky Alice in Wonderland themed park full of bright sculptures and mosaics. It is a great place to go to get some quirky shots of Kyiv.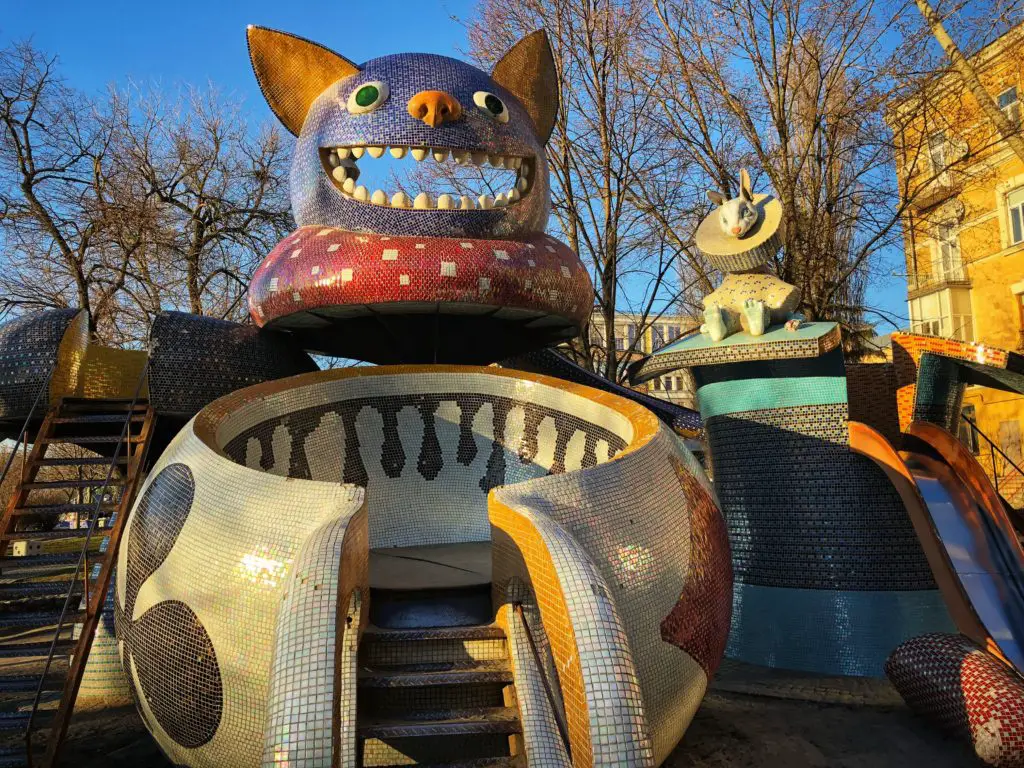 Motherland Monument
Designed as a Soviet war memorial in 1979, the motherland monument is hard to miss. She towers over Kyiv with a shield in one hand and a sword in the other.
St Sophia's Cathedral
This Cathedral is one of Kyiv's most popular and oldest standing churches. It was built in 1037 by Prince Yaroslav the Wise who was also laid to rest inside the Cathedral. It was also named after the Hagia Sofia in Istanbul.
St Volodymyr's Cathedral
This striking bright yellow cathedral was built to celebrate 900 years of Orthodox Christianity in the country. The name St Volodymyr is in homage to the ruler that brought Christianity to the country.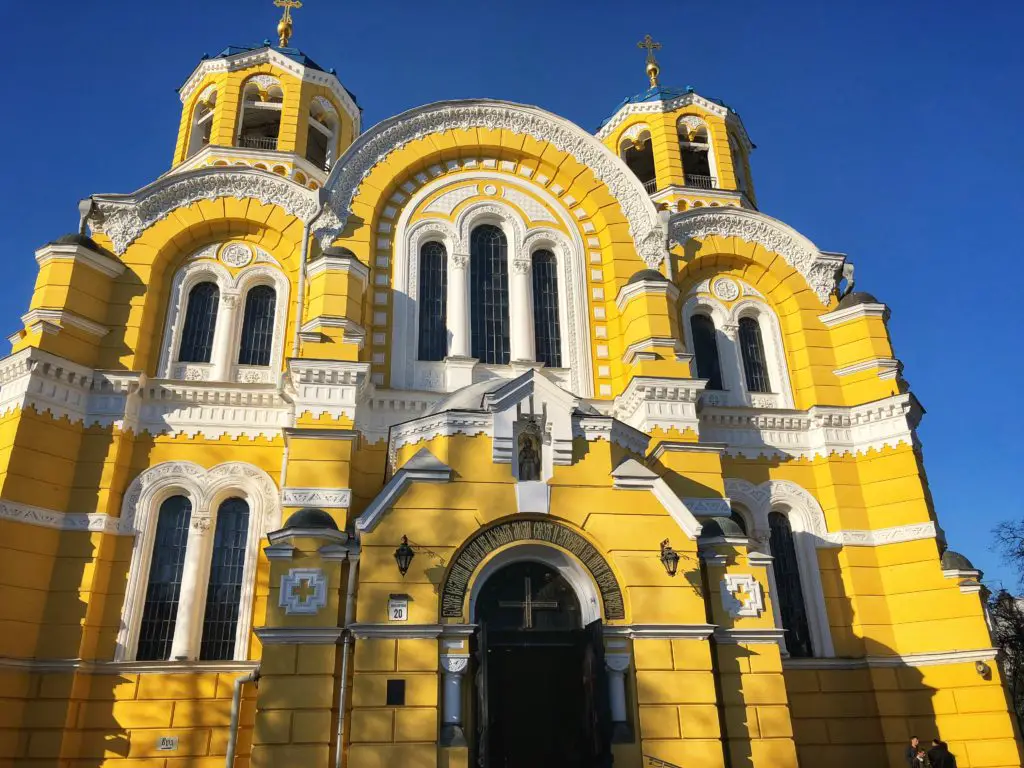 Getting Around Kyiv
The quickest and easiest way to get around Kyiv is via the metro. It costs 8.00 UAH per person per trip (20 pence) and once your purchase your ticket you are give a small token to insert at the barriers. The bus is another option especially if you are trying to get to places the metro doesn't go. You purchase your bus tickets either from the driver or a ticket conductor.
Where to stay in Kyiv
Kyiv is a lot bigger than we first thought. So our advice when looking for somewhere to stay would be to go central and near a metro stop. We wanted to stay somewhere mid-range and we opted for Senator City Centre Hotel and Apartments. The rooms were of high standard, and it was centrally located which was important to us. 
Eating and drinking in Kyiv
Puzata Khata is a cheap and cheerful chain in Ukraine serving some of the best traditional dishes the country has to offer. If you don't speak Ukrainian just point at what you want. For a traditional Ukrainian meal in a restaurant we recommend Korchma Taras Bulba. They serve all your staples at a reasonable price.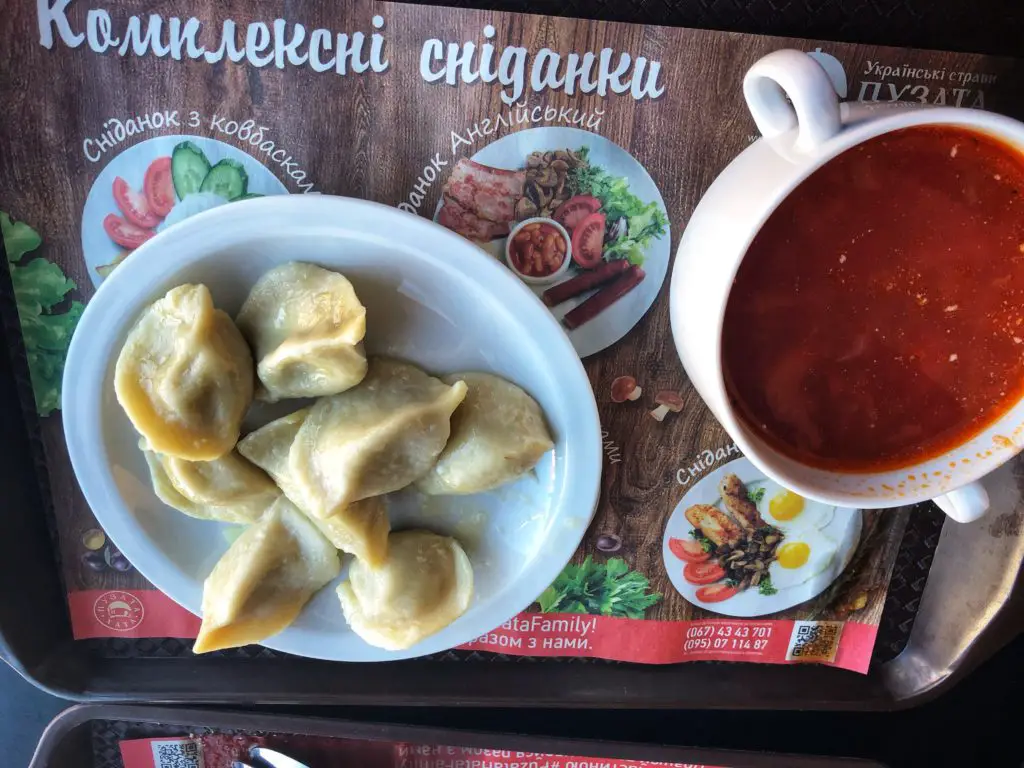 If you are looking for drinks in Kyiv though we recommend Palata No.6, a bar that is hard to find but so much fun when you do! The bar is a homage to Anton Chekov's Ward No. 6 and the staff are dressed like doctors and shots come in test tubes.
Must Eat Food
Ukrainian food tends to consist of some really tasty comfort food. But there are two things that you have to try in Kyiv. First is chicken Kyiv, which is a must. This tasty breaded chicken dish is filled with garlic and butter and is a staple around the world.
Another must eat is a shop selling hot dogs near the centre of Kyiv called Kyivska Perepichka. You basically order through a window, and you will be treated to the most delicious hot dogs we have ever eaten.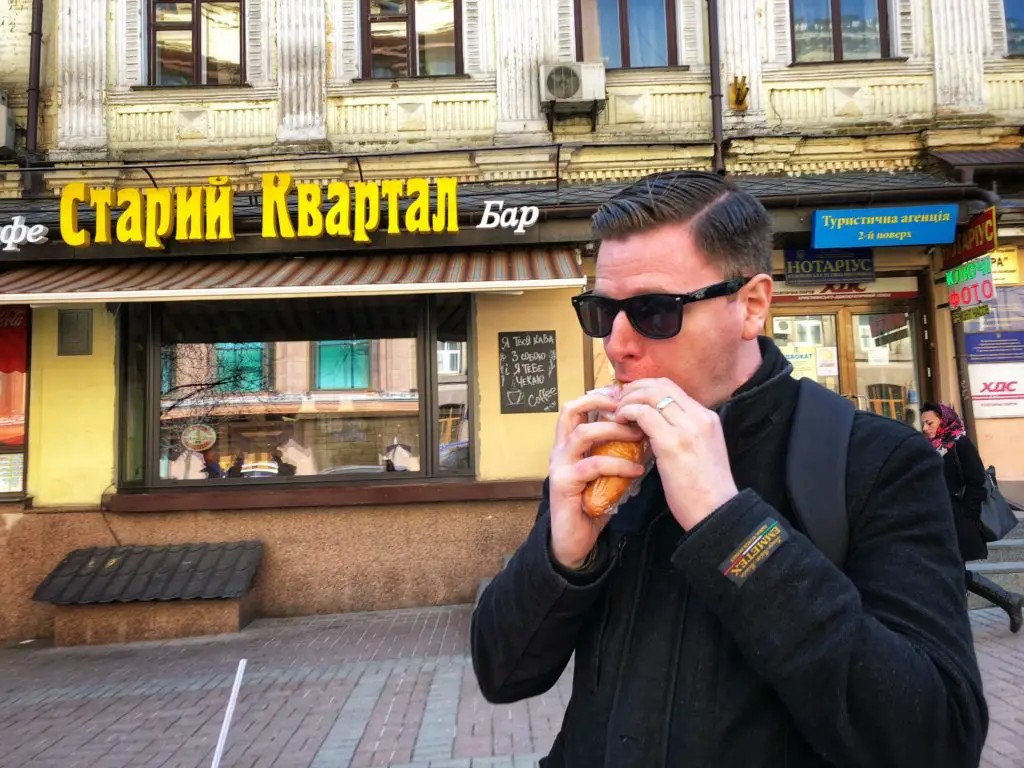 Don't leave without
Trying the hot dogs from Kyivska Perepichka
Visiting Kyevo-Pecherska Lavra (particularly the caves)
Final tips for visiting Kyiv
Before we move on with our 14 days in Eastern Europe, here are some final tips for visiting Kyiv.
Try and learn bits of the language. English isn't widely spoken and it will help if you know the basics like numbers and common phrases. A phrasebook really does come in handy here.
Scams are common in Kyiv and the rest of Ukraine. In fact our hotel advised us of a few including a scam where a wallet is dropped and when you try to return it fake police threaten to arrest you unless you pay them. We had no issues, but it is good to be aware.
Kyiv is big so plan what you want to see in advance and work out which sights are near each other.
Days 4 – 5 Lviv, Ukraine
Lviv is situated close to the Polish border on the western part of Ukraine. Famed for its culture, architecture, and chocolate, Lviv looks far more European than Kyiv. It is a hugely nationalist place as well and we probably wouldn't recommend speaking Russian around here. For a more detailed itinerary we have an article about our 2 days in Lviv that you should definitely read.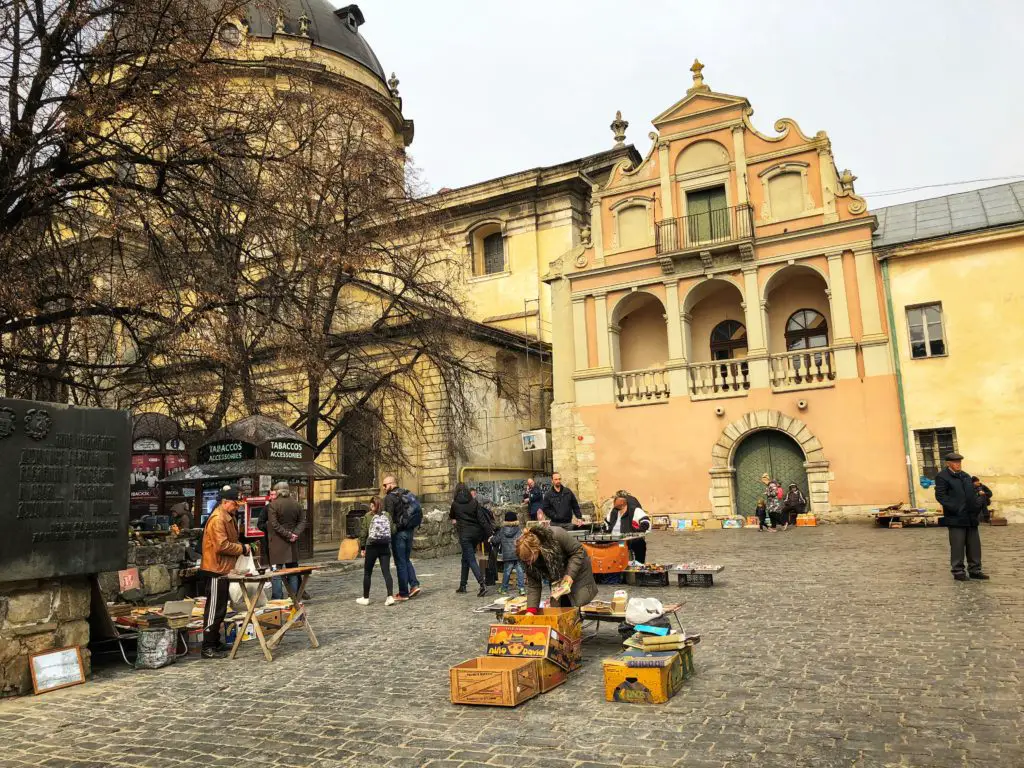 Getting to Lviv from Kyiv
We decided to get the train to Lviv from Kyiv. There are several trains each day that depart from Kyiv and stop in Lviv, but they won't all be the quickest route. We got on the IC+ which is the fastest at just over 5 hours. The trains are modern and if you opt for first class tickets they are incredibly spacious. Tickets can be purchased in advance at the following website, and an email confirmation is sent to you. Print this out and you are good to go.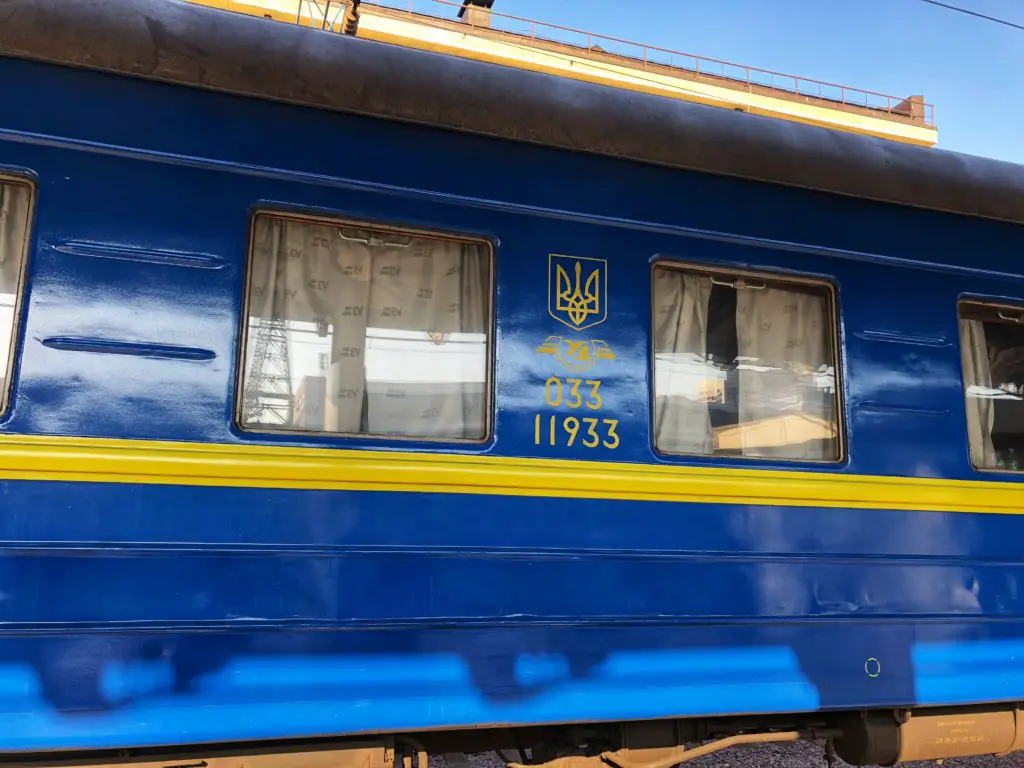 Why visit Lviv
Lviv is often referred to as the cultural capital of Ukraine and is basically the perfect place to go if you love museums, coffee, and chocolate (of course there is so much more to Lviv then that). The buildings are beautiful and the cobbled streets give off a real European vibe.
How much money do you need
We found Lviv to be a bit cheaper than Kyiv and overall we probably spent about £150 between us for 2 days. Although a lot of that money did go on a splurge of tourist tat after spending the evening sipping vodka. So you know there is that! Accommodation was separate and set us back around £65 per night. This was for a really nice room in a 4 star hotel with some beautiful city views. If you are on a budget you can get good quality accommodation for a lot cheaper. Have a look at our 5 day Ukraine itinerary for more tips.
Things to do in Lviv
Old Town and Rynok Square
Lviv's Old Town is the Historic Centre which now has UNESCO World heritage status. It is such a beautiful place to explore. From its cobbled back streets, to the hustle and bustle of Rynok Square. There are a number of churches here (which we will go into a bit more detail below), and a very cool book market.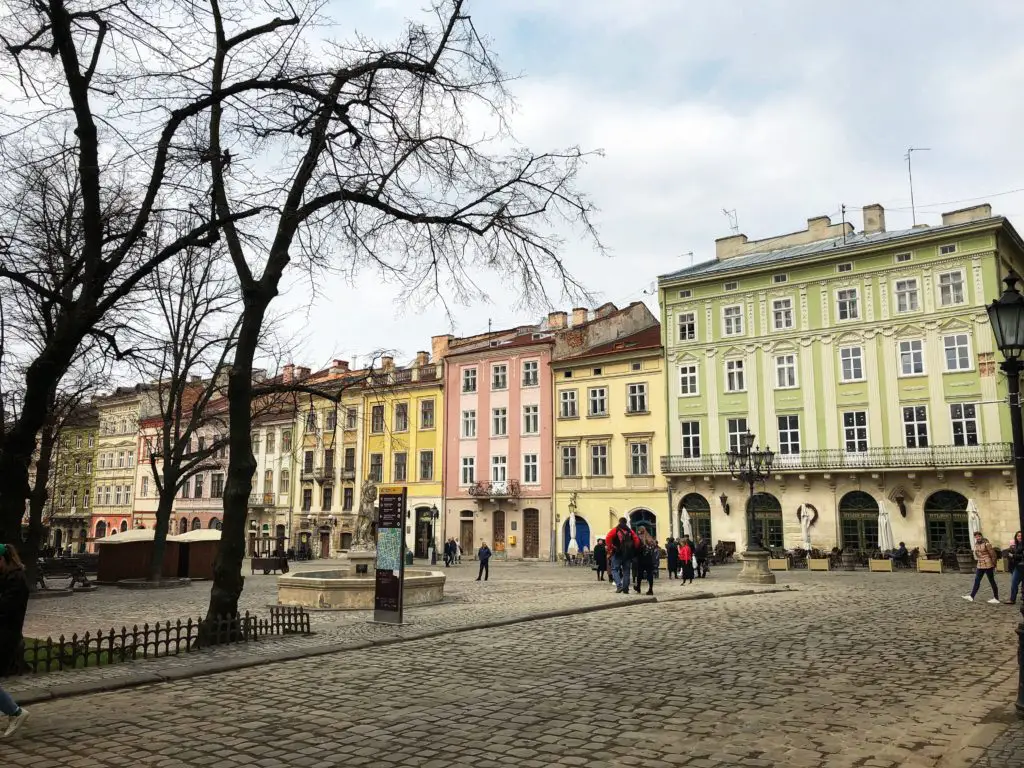 Chapel of the Boim Family
The chapel is only small and was built as a tomb for the very rich Boim family. The inside is really a sight to behold, with intricate artwork and sculptures.
St George's Cathedral
St George's Cathedral is located on a hill overlooking Lviv. The inside is the showstopper as there are gold carvings, and a diverse range of iconography.
Potocki Palace
One of the grandest buildings in Lviv the Potocki Palace is now home to the Lviv Art Gallery. The gallery itself is beautiful but in some ways the real beauty lies in the creaky palace floors and spiral staircases.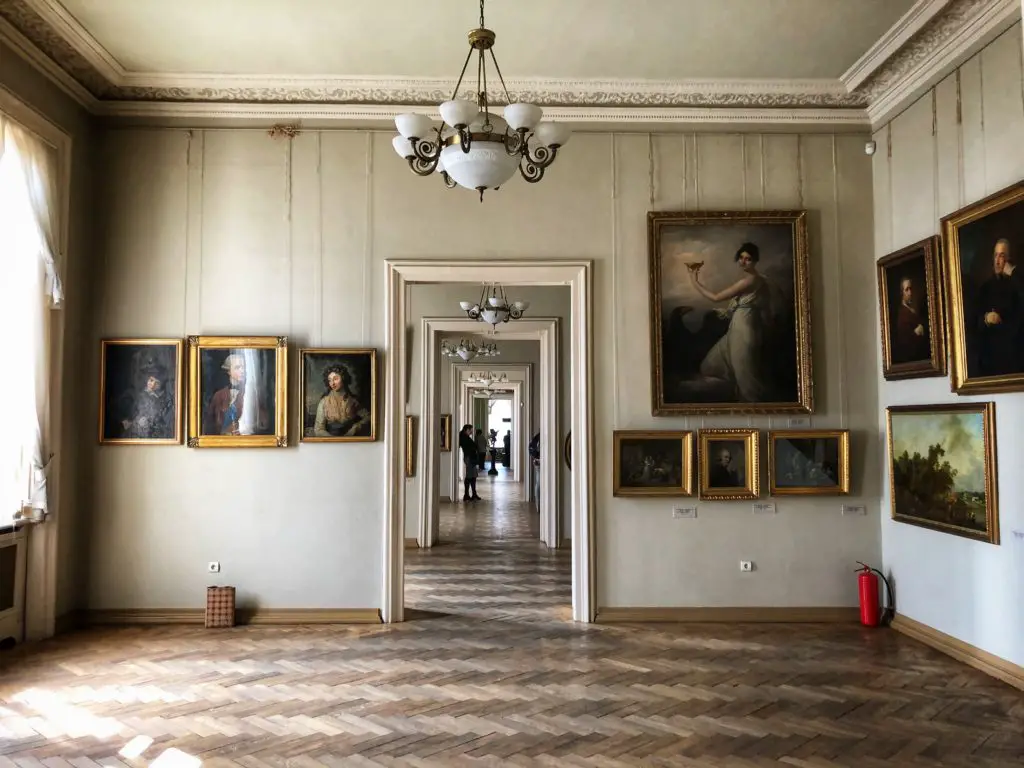 The Prison on Lontskoho Street
This prison turned museum was used during the 20th century as a political prison during the Polish, Soviet, and Nazi regimes. Entry is free, and even though most of the exhibits are in Ukrainian we do recommend visiting.
 Armenian Cathedral
Unfortunately our visit to the Cathedral coincided with it being closed for renovations. The surrounding area has a sort of old world feel so even though we couldn't get inside we were still glad we visited.
Lychakiv Cemetery
This is a famous and historic cemetery, where a number of notable people are buried. It is also incredibly beautiful and a great place to explore in Lviv.
Krakivsy Market
If you are looking for an authentic Ukrainian experience then the Krakivsy Market is the place to go. They sell all sorts here, but we recommend going for a traditional embroidered Ukrainian shirt.
Beer Cultural Experience Centre
This is a must for any beer lovers as you get to learn all about the history of brewing in Lviv, and you can do a tasting afterwards.
Yard of Lost Toys
The Yard of Lost Toys, is a good example of Lviv's quirky side. It is basically a yard filled with a number of toys, and is oddly beautiful. It is said to have started because, a resident of the apartment block which the toys are displayed in front of, found 2 lost toys. It then expanded dramatically from there.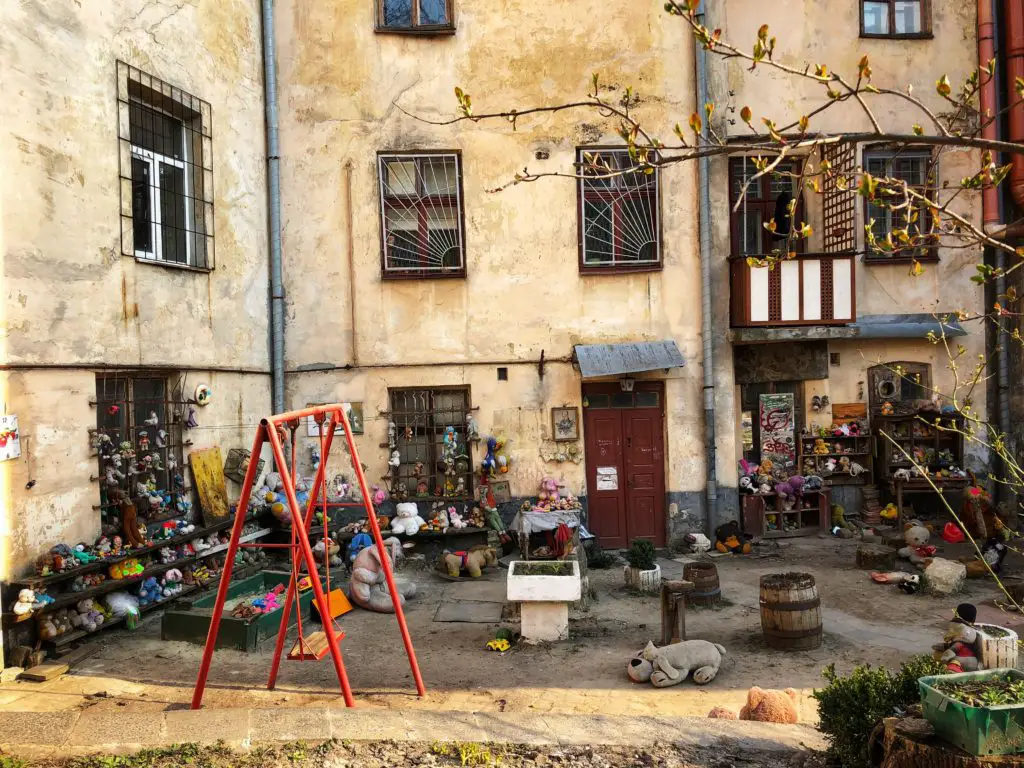 Getting Around Lviv
You will probably spend most of your time walking in Lviv. Most attractions are within walking distance of the centre. If you do find yourself travelling further out for example to the train station or even Lychakiv Cemetery then you will need to get the tram. The fare costs 5.00 UAH per person regardless of the distance travelled and tickets can be purchased from the driver.
Where to stay in Lviv
There are a number of hotels in Lviv to suit all budgets. We decided to stay at the Rius Hotel, a centrally located hotel with spectacular city views. Ideally if you are looking for accommodation in Lviv you probably want to base yourself within walking distance of the main town or Rynok Square. This is where most of the action is and it is easy to find food and drink spots here too.
Eating and drinking in Lviv
Lviv is a comfort food lovers dream. If you are looking for traditional food we highly recommend 7 Piggies where you can feast on varenyki (dumplings) and potato pancakes. There is also Kryivka which doubles as a secret bar that you can only enter if you know the password. Coffee is also a big deal in Lviv so make sure you take the time to sit back and people watch as you sip some of the finest coffee in Europe. If you are a beer fan then head to the Pravda Beer Theatre for some local brews.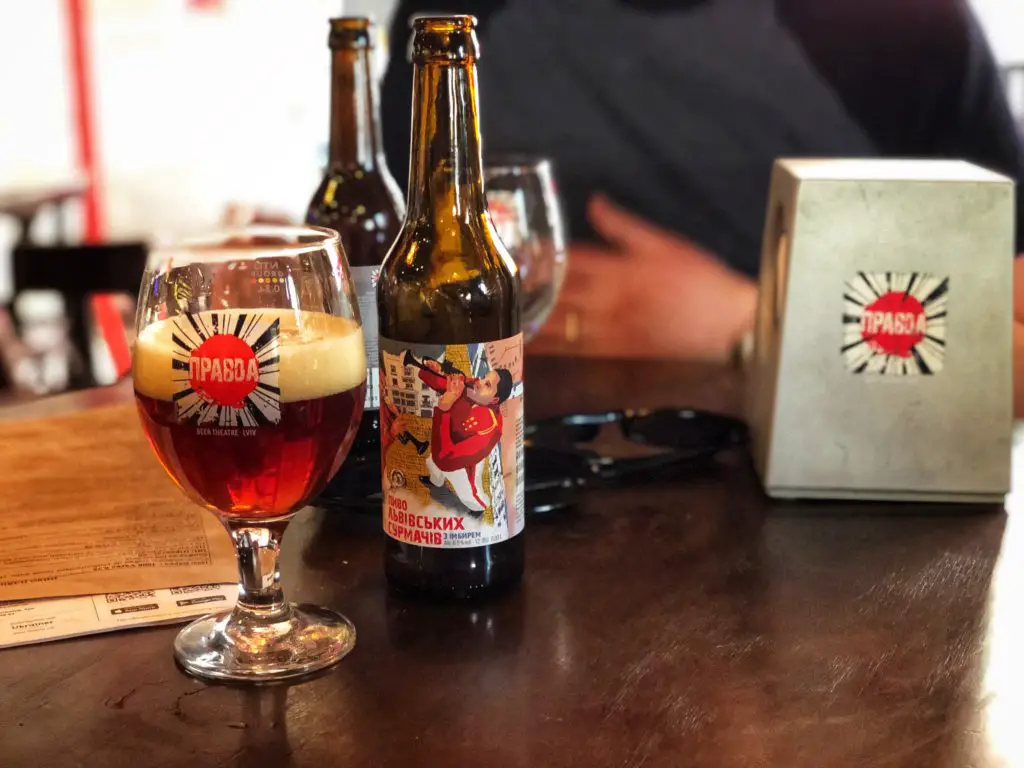 Must Eat Food
Varenyki is a must and if you don't want to have a sit down meal try Marusya. They do a variety of flavours which are hard to choose from! Lviv is also famed for its chocolate so make sure you stock up during your visit.
Don't leave without
Visiting Kryivka for some food and drinks
Exploring the old town including the book market and Chapel of the Boim Family
Stocking up on Lviv Chocolate
Final tips for visiting Lviv
Learn some Ukrainian phrases, or even numbers from 1-10. This will help when paying for public transport or ordering in restaurants.
Days 6 -8 Budapest, Hungary
Budapest is the capital of Hungary, and was created in 1873. It is the result of the coming together of three cities, Buda, Óbuda, and Pest. For a complete and detailed guide of things to do in Budapest checkout an earlier article we wrote. Otherwise here is an overview.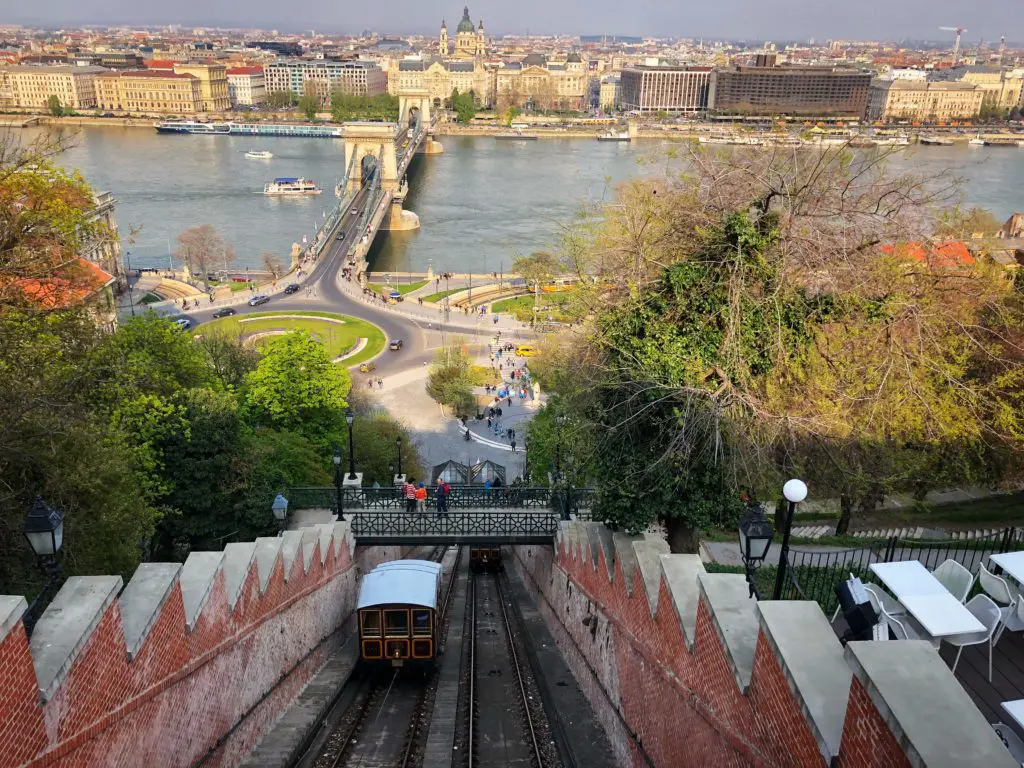 Getting to Budapest from Lviv
There are several options for getting to Budapest from Lviv. Flying is the quickest, although it is also the most expensive option. You could also get a bus, but do be aware that you might have to go to Poland and get a separate bus from here.
We chose to travel on the overnight train. Officially the train route is Kyiv to Vienna, but it stops in Lviv at around 9pm and arrives in Budapest around 13 hours later. The train ride itself is certainly an experience but we are so glad that we did it. We opted for a sleeper carriage and despite not sleeping all that much and being woken up by Ukrainian military personnel checking our documents before we crossed the border it we are glad we did it.
Why visit Budapest
Budapest is not only affordable but it is steeped in history. Just walking around you are confronted with elements of its past in the form of architecture and cobbled back streets. The city has some brilliant museums, thermal baths, and let's not forget about the incredible nightlife.
How much money do you need
Like Prague Budapest is not as cheap as Ukraine but still a lot cheaper than many central European countries. We spent around £400 (not including accommodation) between the two of us in 3 days. But keep in mind we ate out every night, had cafe breakfasts every morning, and paid for quite a few tourist activities. You can do it a lot cheaper if you want to.
Things to do in Budapest
St Stephen's Basilica
This is a beautiful church with some spectacular views over Budapest from the dome.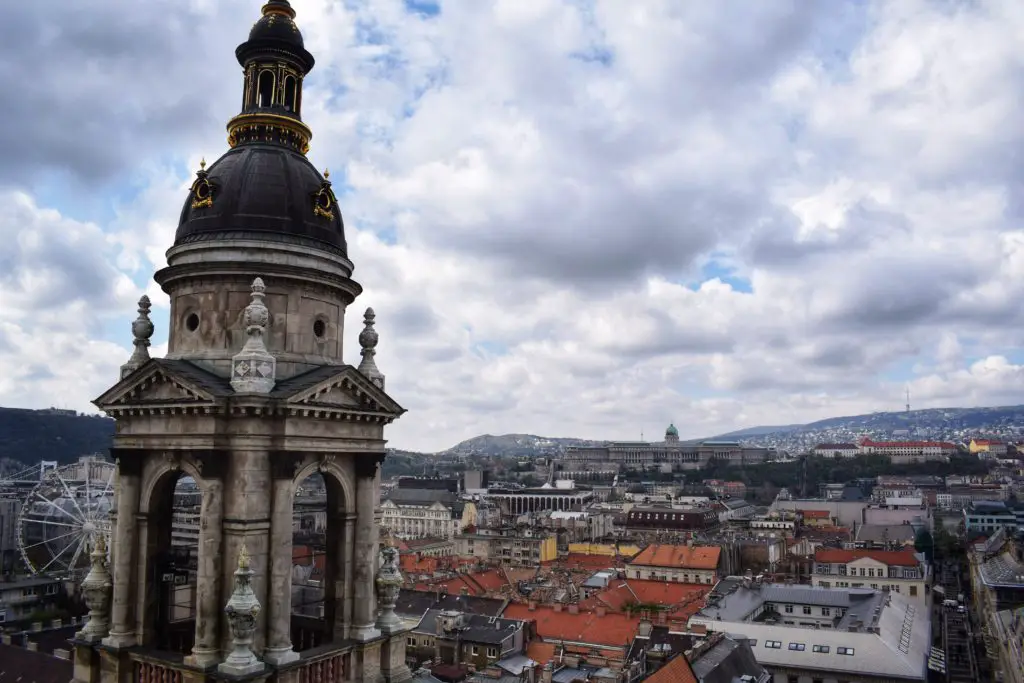 Hungarian Parliament Building
Possibly one of the most striking buildings in Budapest has to be the Hungarian Parliament Building. It's neo-gothic architecture makes it a favourite among tourists.
Shoes on the Danube
The Shoes on the Danube represent the thousands of Jews that were killed during World War II by the Arrow Cross militia. They were marched down to the Danube and ordered to take off their shoes before being shot by the edge of the river.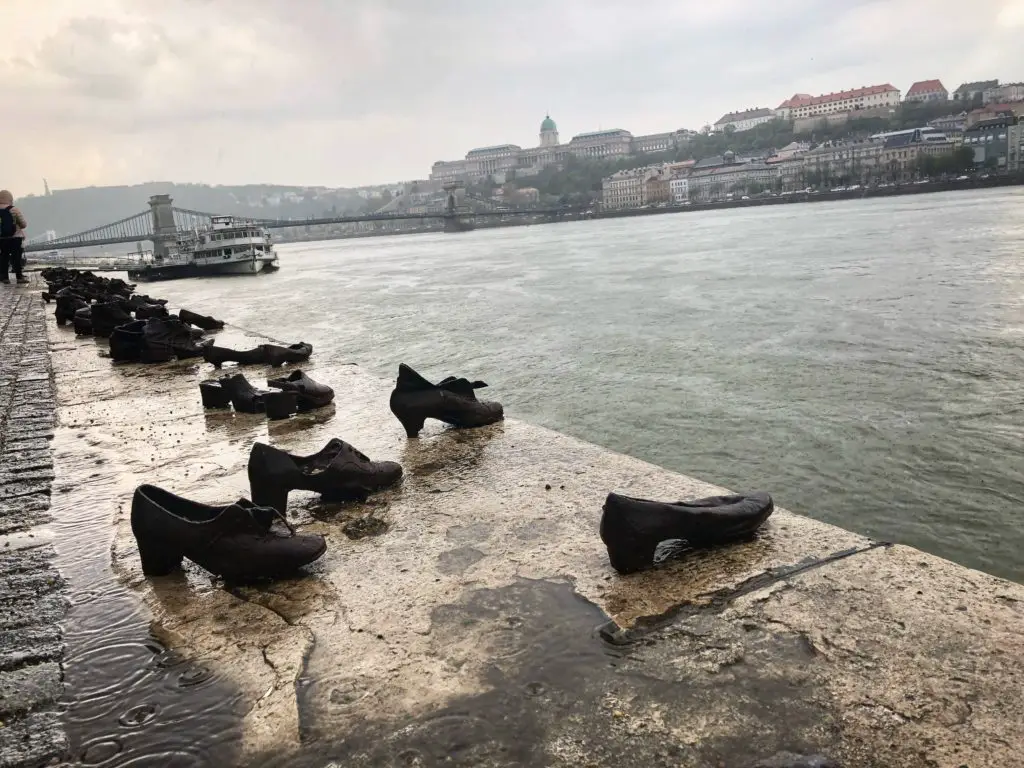 Dohány Street Synagogue
This is the largest synagogue in Europe and seats approximately 3000 people. It is fascinating visiting and the interior is even more beautiful than the outside.
House of Terror
The House of Terror is a museum that centres around the fascist and communist regimes in Hungary in the 20th Century. It is pretty gut wrenching at times, but worth a visit to understand the true terror of what the Hungarian people endured.
Hungarian National Gallery
The gallery is located in Buda Castle and has some fabulous views over the city. A must for any art lover.
 Buda Castle Hill Funicular 
The Funicular connects the area around the chain bridge to Buda Castle. It has been in service since 1870, so not only is it historical, but you also get some incredible views over Budapest.
Fisherman's Bastion
The Fisherman's Bastion is a stunning terrace located across the river from the Parliament Building. It is by far one of the most beautiful places in the city and you can take the opportunity to sit with a drink and admire the views.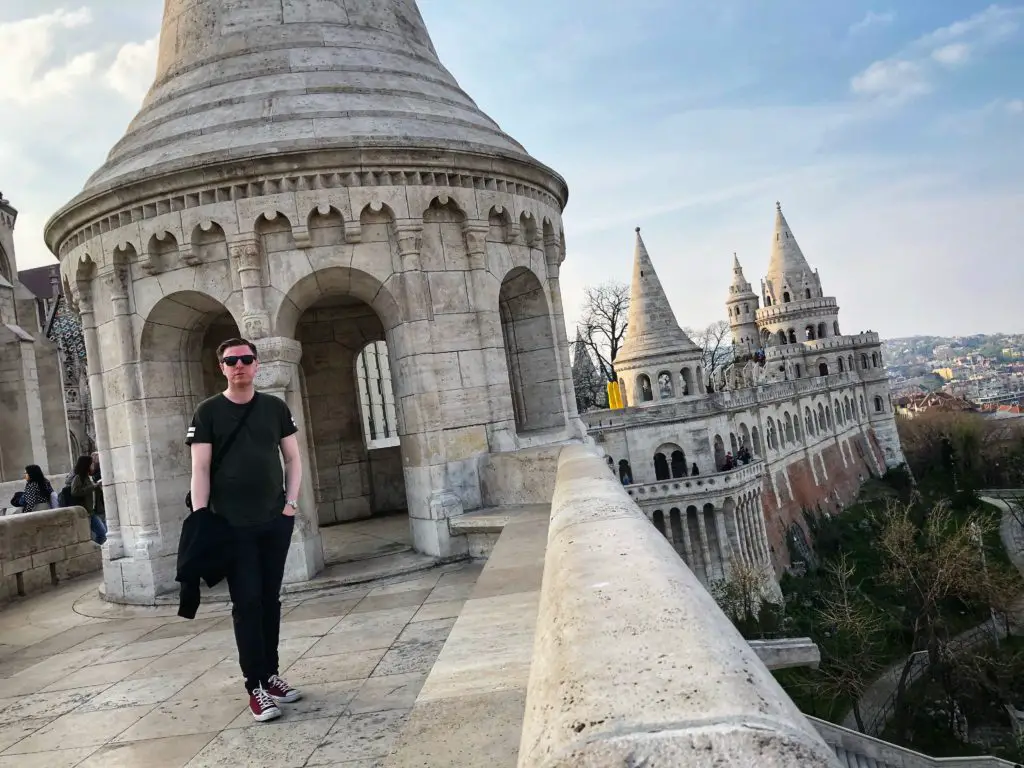 Matthias Church
Matthias Church sits right next to Fisherman's Bastion. It is such a striking church that you will want to take photo after photo of it.
Hospital in the Rock
Here you get the chance to explore the underground caverns of Buda Castle which were turned into a working hospital in the late 1930's in preparation for WWII. 
 Labyrinth
The Labyrinth is a series of tunnels under Buda Castle. These caves once held the infamous Vlad the Impaler, otherwise known as Count Dracula as a prisoner for 14 years.
Getting Around Budapest
Getting around Budapest is really simple. You can purchase a 24 hour ticket for as little as £5 and this covers you on buses, trams and the metro. We ended up buying a ticket at the metro station from one of the ticket machines. You just need to select the English option and you are on your way.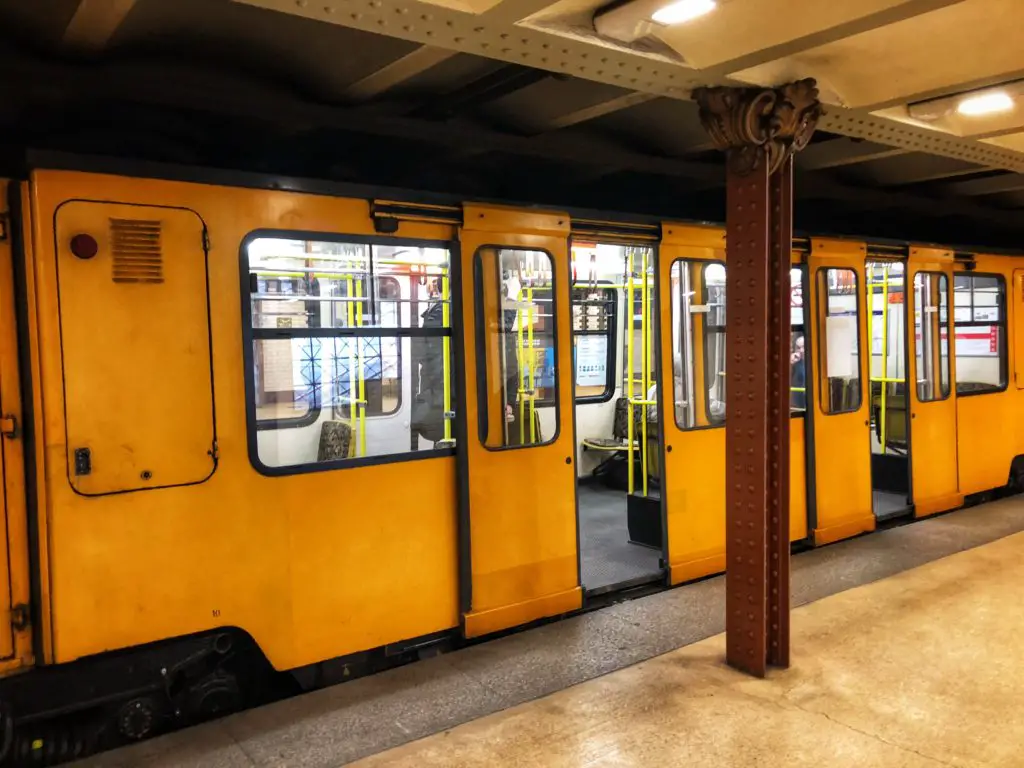 Where to stay in Budapest
Budapest is broken up into two parts, Buda and Pest. On the Buda side, you have Buda Castle and as a whole the area tends to be calmer in the evenings. On the Pest side, you have Houses of Parliament, as well as the Ruin Bars. Pest is the best place to stay if you are wanting to immerse yourself in Budapest's nightlife.We stayed on the Pest side at the K+K Hotel Opera. We were right next to a metro stop and within walking distance to a lot of bars and restaurants.
Eating and drinking in Budapest
One of our favourite things about Budapest had to be the old world cafes. They are perfect for brunch or cake and coffee, but do keep in mind they are popular and you should try to reserve a table in advance. The most beautiful has to be the New York Cafe with its stunning interior.
When it comes to drinking in Budapest we highly recommend a visit to the ruin bars, particularly Szimpla Kert. It is very touristy but so much fun and the drinks are pretty cheap too.
Must Eat Food
Some Hungarian staples that you have to indulge in include Chimney Cake, which are a lot bigger than the ones we tried in Prague. You also have to treat yourself to some goulash and chicken paprikash.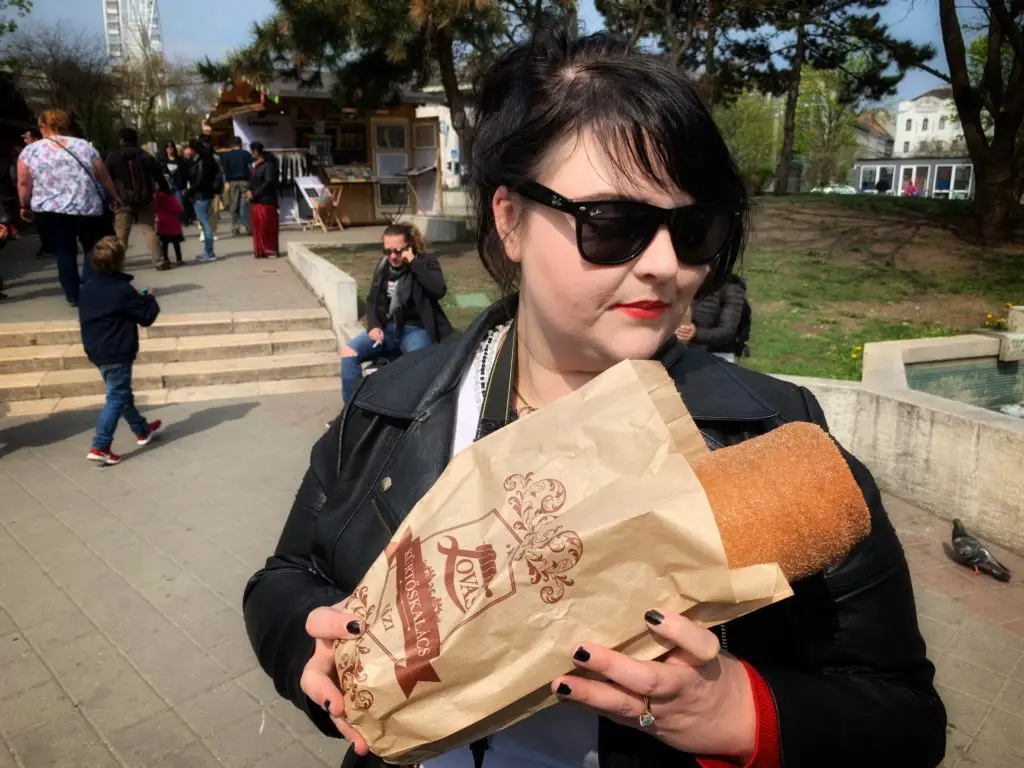 Don't leave without
Gorging on a chimney cake
Visiting Fisherman's Bastion
Experiencing the ruin bars
Final tips for visiting Budapest
Museums are closed on Mondays – so plan your visits accordingly
If there are any particular restaurants you really want to eat at, then book these in advance
Bring a good pair of walking shoes
Days 9-10 Vienna, Austria
Whilst most people don't consider Vienna to be Eastern Europe per se it has long been the gateway to Eastern Europe due to its close proximity to a lot of the one time Eastern Block countries. For a detailed guide on things to do in Vienna you can read our earlier article, otherwise read on for an overview.
Getting to Vienna from Budapest
The fastest and cheapest way to get to Vienna from Budapest is by train. Trains are regular throughout the day and the journey takes about 3 hours.
Why visit Vienna
Vienna is famous for classical music and coffee houses. A visit to this city really is a treat with its churches, incredible architecture and so much good food! Plus it is constantly winning the accolade of world's most liveable city.
How much money do you need
Vienna is by far the most expensive of the cities mentioned in this article. But even so prices are quite reasonable compared to other capital cities like London or Paris. On average you are looking at paying around €10 – €15 for a main meal in a restaurant. A pint of beer will probably set you back around €4 or €5 depending on where you are drinking.
Things to do in Vienna
Schonbrunn Palace
This grandiose palace was built in the 1630's and is a former imperial summer residence. So if you like all things regal this is the place to come. The gardens are also stunning and for those who are young at heart there is a hedge maze you can go try and find your way out of.
Museum Quarter
There are a number of museums in the Museum Quarter including the cities contemporary and modern art galleries.
St Stephen's Cathedral
The cathedral is a beautiful gothic style structure located in the heart of Vienna. This is a must see on any trip to Vienna.
Prater Amusement Park
The park has various rides like bumper cars, roller coasters and all your fair ground games. The most prominent feature of the park is the Riesenrad, a 212 ft tall ferris wheel.
Hundertwasserhaus
This is a really unusual apartment complex built after an idea and concept by Austrian artist Friedensreich Hundertwasser, hence the name. It is brightly coloured and perfect for an Instagram shot.
The Vineyards
We had no idea there were vineyards in Vienna and this was a pleasant surprise. It is a bit of a journey out of town and you will need to take a bus to Kahlenburg. But it really is worth doing and a really romantic thing to do in Vienna.
Spittelau Waste Incineration Plant
This is definitely a quirky thing to do in the city. You can do a tour of the plant which seems to be popular with school children who can learn all about the heating and cooling process. It is by far the prettiest waste incineration plant we have ever seen!
Getting Around Vienna
The public transport system in Vienna is cheap and efficient. You can purchase a 2 day travel card for around €15 per person. These are valid on trains and trams. You don't have to show your ticket when entering the train station but will need to present it if asked by ticket inspectors.
Where to stay in Vienna
If you are visiting for a short time then we recommend staying in Innere Stadt. This is in the centre of Vienna and a lot of attractions are within walking distance. You are also close to public transport links.
Eating and drinking in Vienna
One thing you have to do in Vienna is visit a coffee house. Make sure you try the Sachertorte, a chocolate cake with apricot jam and dark chocolate icing. We also recommend a trip to Naschtmarkt which is a market and foodies paradise.
Must Eat Food
Schnitzel and Pork Knuckle are some staples in the city and you have to give them a try. Another recommendation is to try the Kasekrainer, a hot dog with cheese in the sausage. It is really good after a few drinks in the early hours of the morning.
Don't leave without
Sipping schnapps and eating schnitzel
Riding the Riesenrad in Prater Amusement Park
Sipping coffe and eating cake in a traditional coffee house
Final tips for visiting Vienna
German is spoken in Vienna although a lot of people do speak English
Wear comfortable shoes as you will do a lot of walking
Days 11-14 Prague, Czech Republic
The last stop on our Eastern Europe itinerary is Prague in the Czech Republic. Up until 1993 it was considered a part of Czechoslovakia but at this time the Czech Republic and Slovakia split and Prague became the capital of the Czech Republic. For a detailed Prague itinerary have a look at our earlier post, but in the meantime here is some basic information on why Prague is a must see place during your 2 weeks in Eastern Europe.
Getting to Prague from Vienna
The quickest most comfortable way to get from Vienna to Prague is by train. This takes around 4.5 hours and trains are almost every hour. If you instead take the night train this does take a bit longer at nearly 7 hours travel time, but on the plus side you can fall asleep in Prague and wake up in Vienna. Another cheap option is to take the bus, and the trip takes about 5 hours depending on traffic.
Why visit Prague
Walking around Prague is like walking around in a fairy tale. The red rooftops, the impressive architecture, and those swans, what more do you need!
How much money do you need
Whilst Prague certainly isn't as cheap as Ukraine, it definitely isn't as expensive as Vienna either. Not including accommodation we budgeted around £100 or 2967 CZK per person per day and we generally didn't spend this much. We spent a good bit of money on tourist attractions but you only live once right? To give you an idea of costs a pint of beer is about 80 CZK (£3) and a meal for two at a mid range restaurant is around 600 CZK or £20.
Things to do in Prague
John Lennon Wall
The wall is is etched with graffiti from top to bottom. It was, and to a degree still is a symbol of political frustration. To get the best photos arrive early in the morning.
Prague Castle
Prague Castle is hard to miss, perched on top of a hill overlooking the city. The Castle grounds contain gardens, palaces, and shops as well as the dramatic looking St Vitus Cathedral whose construction began in the 14th century and was only completed in the 20th century. One of the best things is the incredible view that you get of Prague from the castle grounds
Charles Bridge
Connecting Mala Strana (Little Quarter) and Stare Mesto (The Old Town) is the beauty that is the Charles Bridge. It does get busy here with tourists so the best time to visit is sunrise.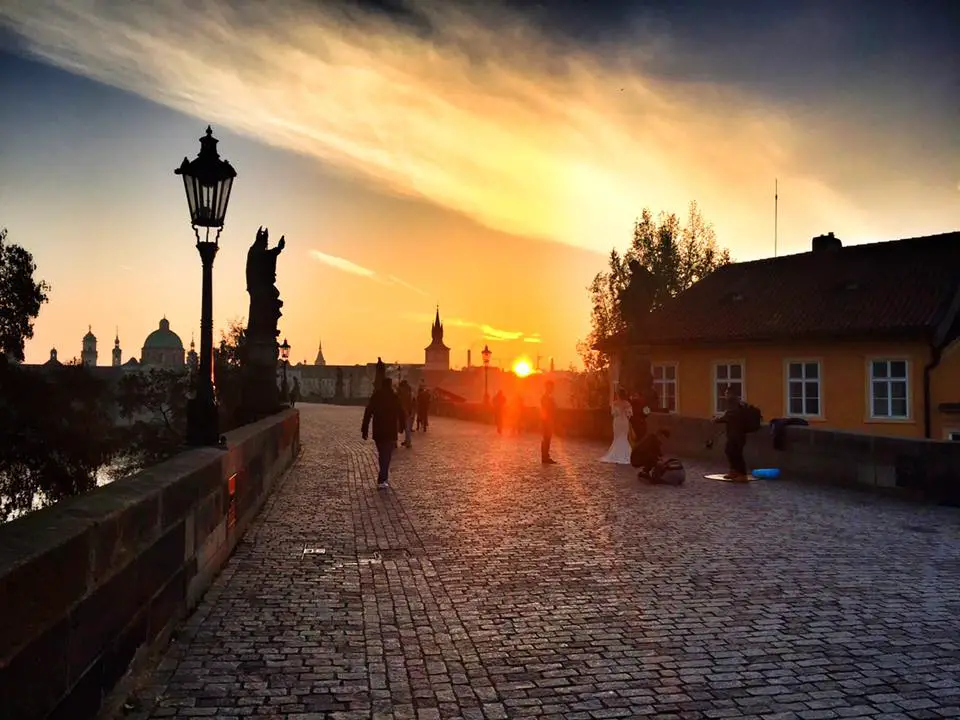 Dancing House
Dancing House which is the nickname given to the Nationale-Nederlanden building and is probably the most photographed of Prague's newer buildings.
Petrin Hill
To get to the top of Petrin Hill you can take the Funicular, which incidentally treats you to some amazing views of Prague. Once at the top you can go to the top of Petrin Tower, or just walk around and admire the beautiful gardens.
Jewish Museum
Prague has a big Jewish History and the museum tells the powerful and often tragic story of the Jewish community here. It is a sombre but fascinating place to visit. Tickets also include entry to the Old Jewish Cemetery were some prominent figures in Jewish history are buried.
Vltava River Cruise
A great way to see Prague is to do a Vlata River Cruise. We did ours on a frosty November afternoon and were treated to some brilliant views of the city from the water as well as some warm mulled wine.
St Nicholas' Church
This Baroque style church is located in Prague's Lesser Town. Built between 1704-1755 the church should definitely be added to your Prague itinerary. The inside is especially captivating with its incredible dome ceiling and striking decoration.
Old Town
For us we felt the Old Town was the life and soul of Prague. The buildings ooze personality and if you want to see them from above head to the top of the Old Town Hall Tower. Also worth checking out is the the Astronomical Clock which performs every hour.
Getting Around Prague
We spent most of our time in Prague just walking around. This is the best way to see things and discover some hidden gems. If you need to use public transport then chances are you will probably be using the tram. You need to purchase a ticket before boarding and tickets can be bought at some tram stops, and all metro stations. Don't forget to validate your ticket when you board.
Where to stay in Prague
Prague has a range of accommodation options to suit all budgets. We opted for a mid-range hotel located right near the Charles Bridge called Lokal Inn. We could cross the Charles Bridge and enjoy the array of restaurants and bars in the Old Town, and we were right in the thick of it when it came to tourist attractions. A lot of people tend to try and stay around the Old Town, which is the historic part of the city. The buildings are beautiful, the beers are flowing, and the atmosphere is incredible.
Eating and drinking in Prague
The food in Prague is very meat based and dishes like schnitzel, pork legs, and goulash are quite common. For breakfast one of our favourite places was Cafe Savoy, which is a grand cafe with a distinctive wooden interior. Admittedly food is a little more expensive then most places in Prague but it really is worth it.
When it comes to drinking Prague is of course famous for its beer, so a trip to a traditional beer hall is a must.  One of our favourite places to drink was the Prague Beer Museum, a pub with traditional wooden benches and a lively atmosphere.
Must Eat Food
Trdelník or Chimney Cake was one of our favourite snacks in Prague, although we do need to point out that this originated in Hungary. Still there is nothing better than munching on Trdelník whilst exploring the Old Town.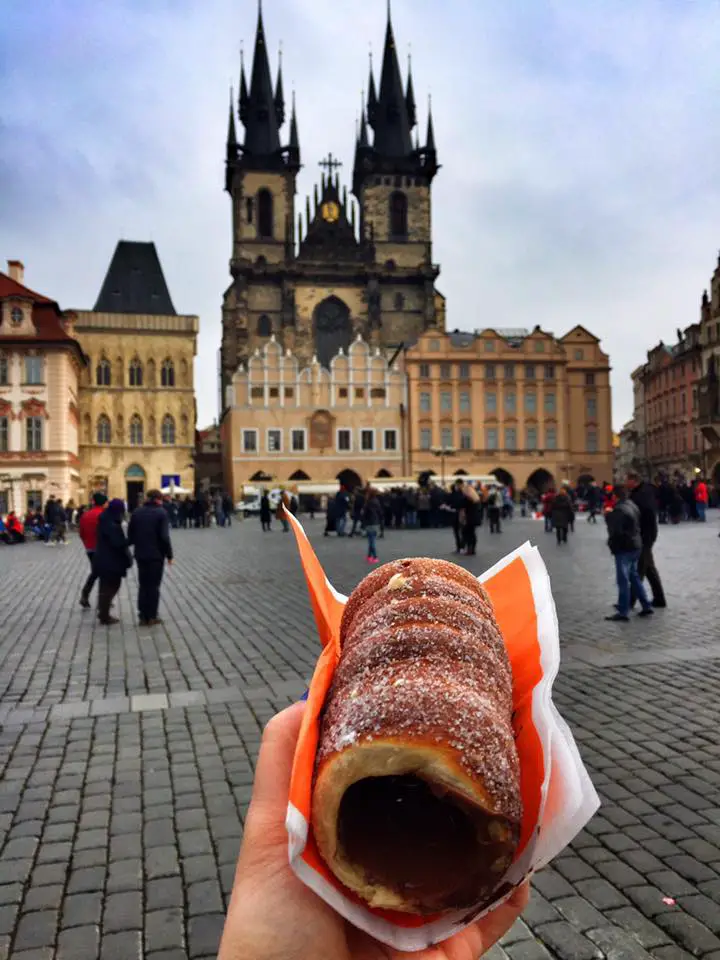 If you are a meat eater then you have to try the pork knuckle and schnitzel in Prague. And of course I know it isn't food but whatever you do eat we recommend accompanying it with a Czech Beer.
Don't leave without
Feeding the swans in the Vlata River
Exploring the Old Town in depth
Trying a Czech Beer
Final tips for visiting Prague
Pack some decent walking shoes because the best way to discover Prague is on foot
Try and get to main tourist spots like the Charles Bridge or the Lennon Wall early in the morning if you want some great shots without tons of tourists
The Charles Bridge is magical at sunset and you should see it at least once
Eastern Europe itinerary 2 weeks – Final thoughts
Hopefully this guide has inspired you to spend 2 weeks in Eastern Europe. There is so much beauty to be found in this part of the world, and some of it is yet to be changed by tourism. There are of course several more countries that we really want to add to this list, so watch this space! And in the meantime if you have any suggestions of things to see and do in the countries we have listed leave us a comment.