If you are wondering if Brisbane is worth visiting, this is the article for you! Brisbane is often used as a stopover city when travelling to the Gold Coast or The Great Barrier Reef. I have a lot of friends who have visited Australia who seem to only visit Brisbane briefly before jetting off to some tropical getaway in North Queensland. As Australia's 3rd largest city it is not somewhere to be overlooked. I might be biased as I grew up here but it really is a beautiful place waiting to be explored. So is Brisbane worth visiting? Absolutely. Read on to find out why.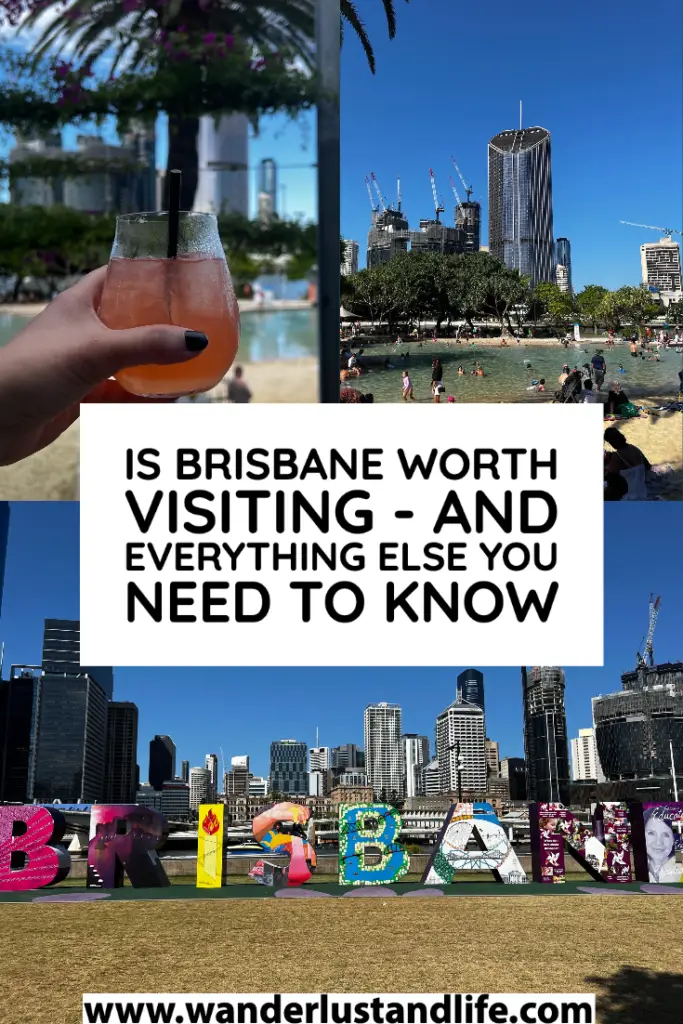 Before we look at the question is Brisbane worth visiting, here is some background
Brisbane or 'Brissie' as the locals call it is the capital of the state of Queensland and is the third biggest city in Australia. The city was built around the Brisbane River which provides the backdrop to a lot of the city's attractions, like the Story Bridge Climb, Southbank Parklands and more. With a growing population of over 2 million in recent times Brisbane has seen a real boom in terms of amazing restaurants and experiences. Life in Brisbane tends to be more laid back in part due to the humidity but also the friendly and welcoming nature of its residents.
Is Brisbane worth visiting, and other common questions
If you are hesitant about visiting Brisbane, or you want to know a little bit more about what the city is like then you have come to the right place. Here we list some of the common conceptions and misconceptions about the city, and answer the questions once and for all 'Is Brisbane worth visiting?'.
Is Brisbane worth visiting in the summer/winter?
So you might be wondering is Brisbane worth visiting for the weather alone? We think so! It's a warm place and the sun shines a lot, which makes it the perfect city for outdoor activities. There is a real outdoor vibe in Brisbane whether it's having a BBQ in one of the many parks around the city, or dining al fresco in the inner city suburbs. In the city centre there is also a man made beach that attracts tourists and locals alike especially on those hot days.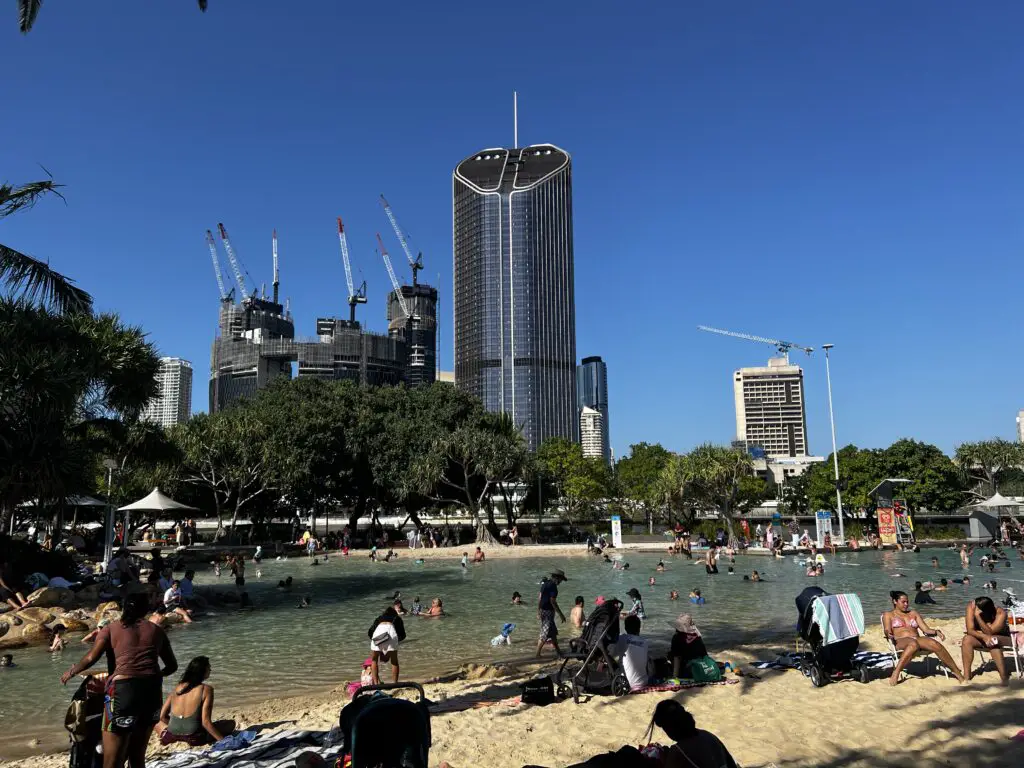 So, is Brisbane worth visiting in Summer?
Summer in Brisbane does get pretty hot. The weather averages at about 32 degrees celsius in the summer months, with January being the hottest. The heat isn't so much the issue in Brisbane as is the humidity, which makes it feel warmer than it is. The good news though, is that buildings tend to be air conditioned, as does public transport.
And as long as you carry water with you, wear a hat and sunglasses, and of course slap on the sunscreen you should be ok. We also don't recommend basking in the sun smack bang in the middle of the day, but you can always hot the beaches of South Bank, or sip on a nice cool cocktail instead.
So, is Brisbane worth visiting in Winter?
So it might feel that Brisbane is geared up for the summer months with the number of al fresco dining spots, and outdoor activities. But the winter months in Brisbane are just as good. The weather is mild to start with, averaging at about 21 degrees celsius. I mean for anyone that has ever lived in the UK that is basically our summer!
The winter months tend to be far less touristy, meaning that you get a way more authentic experience in the city.
Are the people in Brisbane friendly?
Ok so I might be really really biased especially on this point but we really are a friendly bunch of people. There is a certain reservedness that you can find in Sydney and Melbourne, but Brisbane is something else. And before you get too made at me, my friends from the Southern States of Australia often agree. There is almost a small town friendly vibe with a big city feel.
Is Brisbane worth visiting for outdoor activities?
Brisbane's landscape is diverse making it the perfect place to visit for outdoor activites. You have mountains, rivers, forests, parks, and lakes all waiting to be explored. You can start your day with a hike around Mount Coot -tha and admire the view of the city.
Once in town you can hop on a boat and visit one of the city's most popular parks, New Farm Park, and smell the roses as the sun sets for the day. The city is built around the Brisbane River which makes for a lovely atmosphere. Some of the public transport is incorporated into this with the City Cat taking passengers around the city by catamaran. It's also lovely to sit and have dinner near the river especially in areas such as Southbank.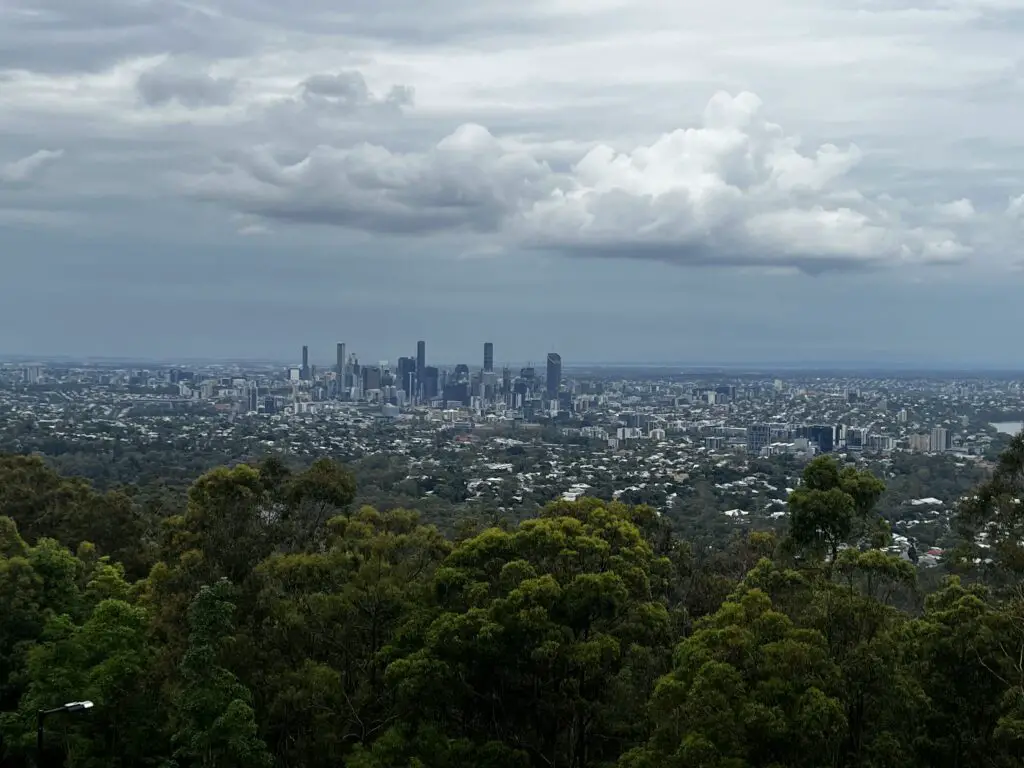 Is Brisbane worth visiting for the culture?
Brisbane is definitely not short of culture. The Queensland Museum and the Gallery of Modern Art are located around the Southbank area. And on top of this is the Queensland Performing Arts Centre where you can catch a play or a ballet. These are only some of the cultural experiences ready to discover in Brisbane. If you are lucky enough to be in the city during the Brisbane festival you will be treated to some wonderful performances. The festival is usually held around mid September to early October.
Is Brisbane worth visiting for the nightlife?
The nightlife in Brisbane is incredible, with the clubbing scene mainly centred around Brisbane's Fortitude Valley. You can also catch some amazing live music that Brisbane prides itself on in one of the venues around the Valley. There are also some more up market bars in the city centre that are worth a visit. Especially around Eagle Street where the views of the river and Story bridge are unmatched.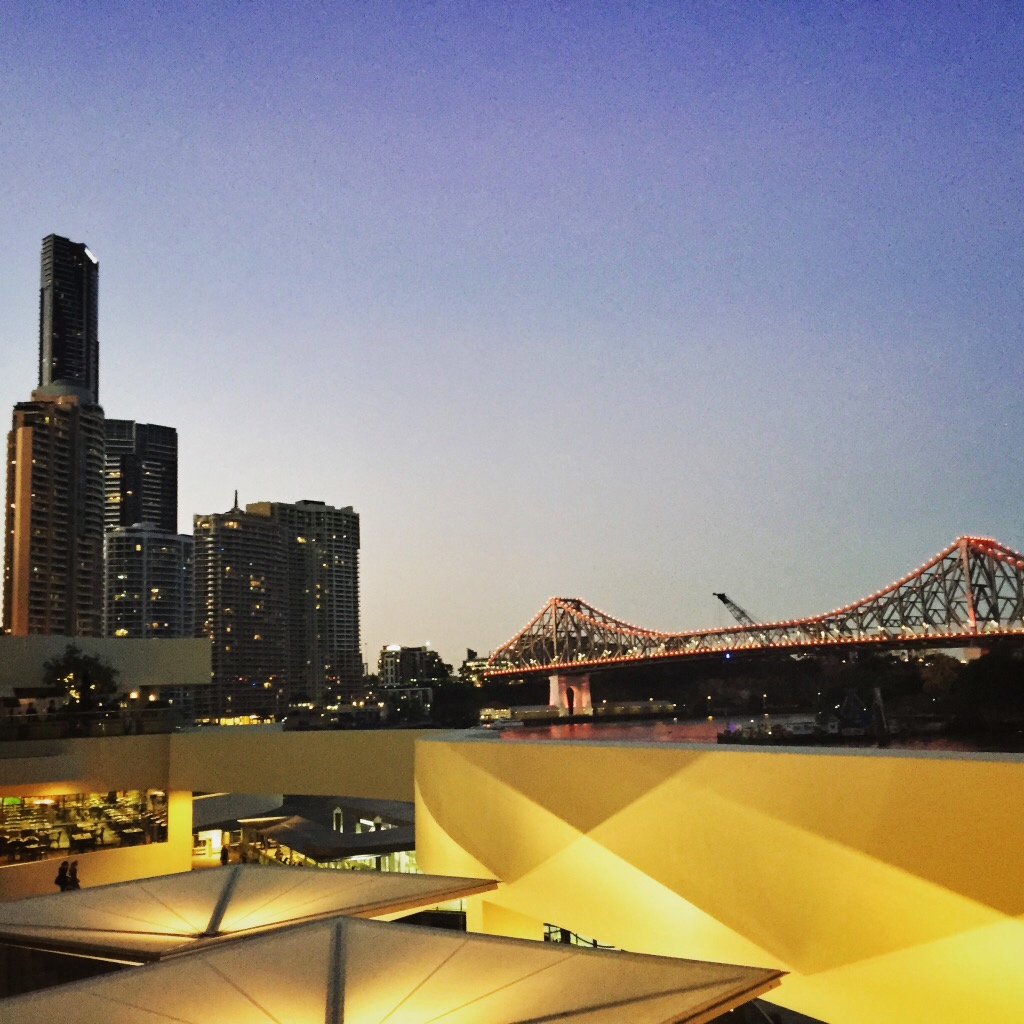 Is Brisbane worth visiting for the shopping?
If it is shopping you are after then you have come to the right place. The city centre is home to all your big name brands and high street shops. If you start around the Queen Street Mall area you will find stores to fit all tastes. That being said if you are after something a little quirkier then places such as Fortitude Valley and Paddington are home to local designers, boutique shops and some more edgy finds.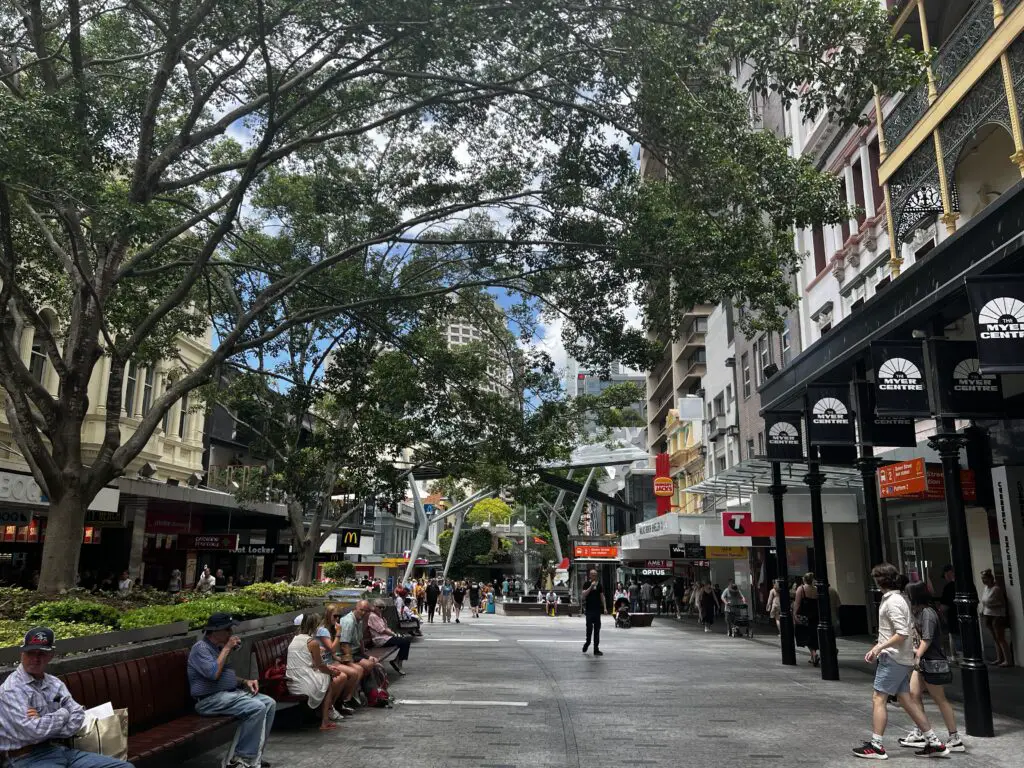 Is Brisbane worth visiting for the food and drink scene?
The food scene in Brisbane is the best it has ever been. Because of the great weather it's always nice to dine outside. Explore some of the back streets in the city for a taste of Brisbane's coffee shop culture. Brisbane has some of the best coffee I have ever drank, because it is freshly ground and none of that weak watery stuff you get elsewhere.
When it comes to food, Brisbane is really starting to make a name for itself as a foodie favourite. There are so many areas to explore, and indulge in some excellent cuisine. South Bank offers some excellent Al Fresco dining options, whilst West End offers contemporary cuisine, and international fare. If you don't know where to start you can book onto one of the culinary experiences available in the city.
Brisbane also has a number of really amazing bars. You have rooftop bars dotted around the city and South Bank, as well as some really amazing cocktail bars like Death and Taxes. There is basically something to cover all tastes, and with that perfect Brisbane weather sipping cocktails and admiring the city views is an absolute must.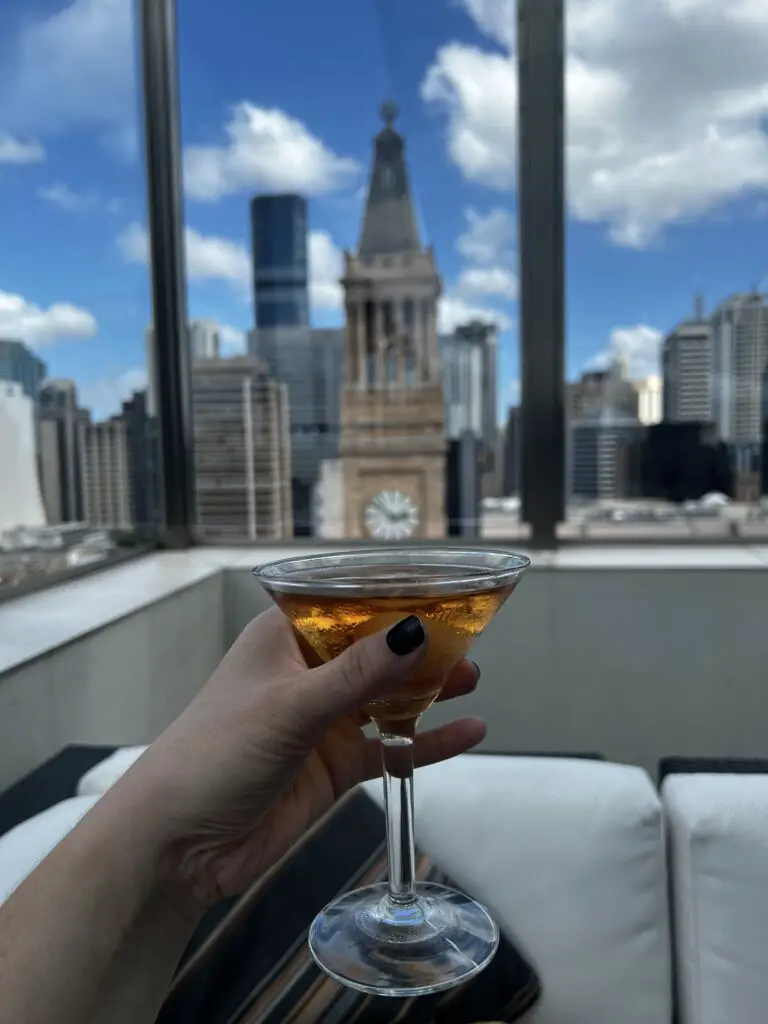 Is Brisbane worth visiting? – Things to do
One of the criteria for answering your question, 'is Brisbane worth visiting' is based on the things to do in the city. You might hear people say, 'oh there is nothing to do in Brisbane' but we will prove you wrong. Here is a bit of a to do list, so that you can make up your own mind and decide if Brisbane is worth visiting. For a more extensive list check out our full Brisbane itinerary.
Lone Pine Koala Sanctuary
If you want to do the quintessential Australian thing and hold a Koala or hand feed a Kangaroo then head to Lone Pine Koala Sanctuary.
Climb the Story Bridge
Forget the Sydney Harbour the real bridge to climb in Australia is the Story Bridge. The bridge is an iconic structure in the city, and a great way to get a bird's eye view of the Brisbane River and the skyscrapers is to do the Story Bridge Climb.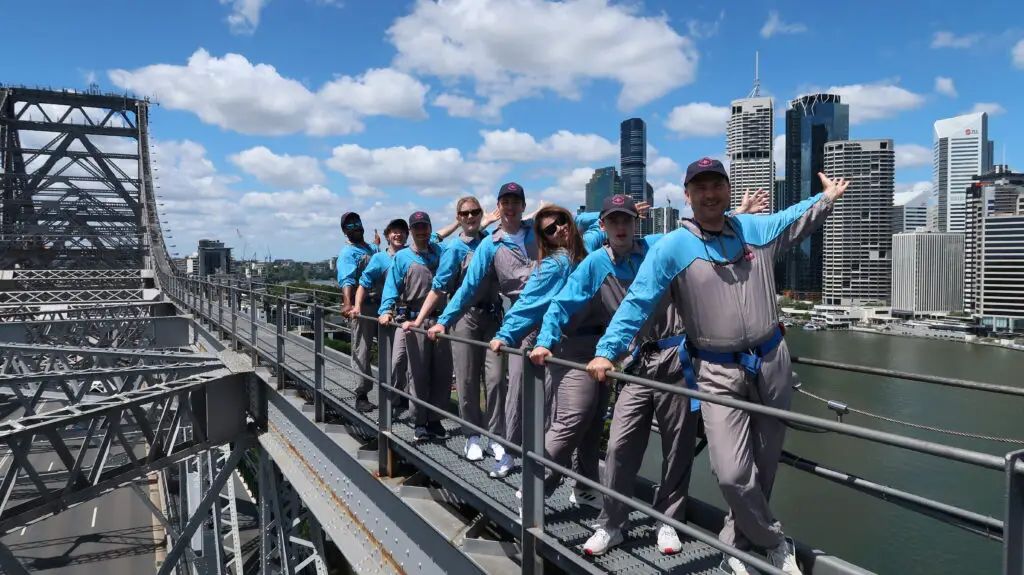 South Bank Parklands
South Bank is a kind of inner city oasis perfect for exploring, swimming, and eating. You can have a BBQ or dine at one of the many restaurants in the area. There are several trendy bars, and there is also a public swimming facility with the CBD as a backdrop.
South Bank is also home to the cultural precinct, so if you love art or museums then make sure you plan to spend some time here.
Enjoy the green spaces
There are so many beautiful green spaces in Brisbane. In the city centre you have the Roma Street Parklands and the City Botanical Gardens which are perfect for leisurely strolls and picnics.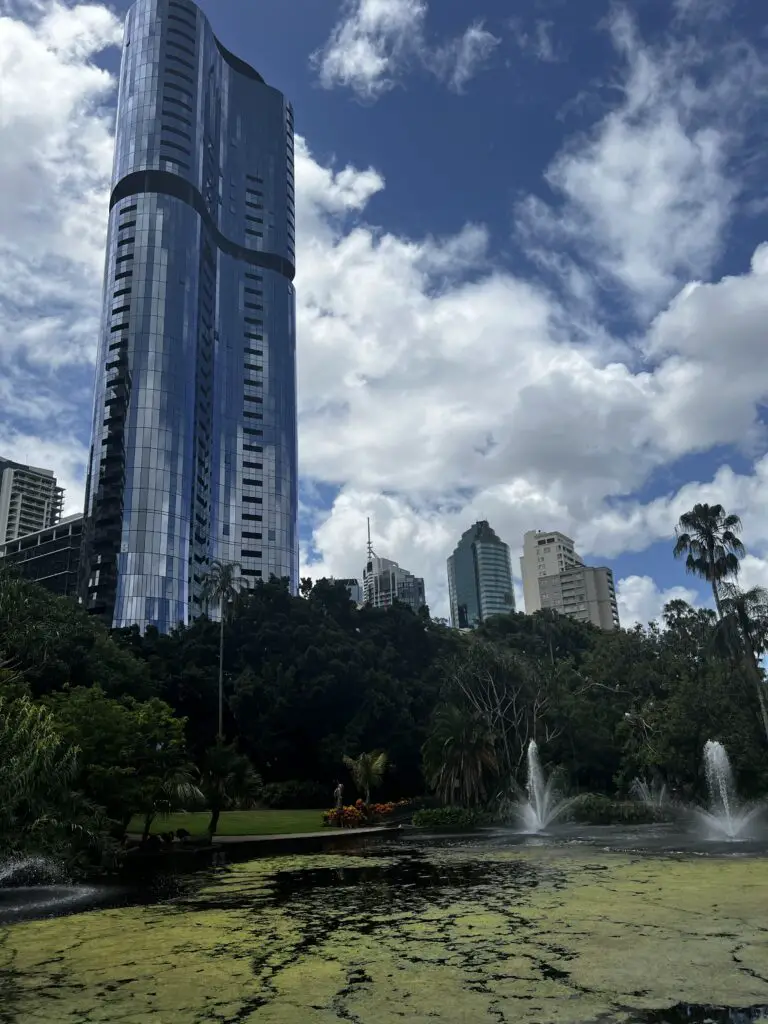 Ride the CityCat
Brisbane is a river city, so it would be only right to schedule a trip on the CityCat. You can glide down the Brisbane River with the wind in your hair and the sun on your face whilst standing at the front of a blue and yellow painted catamaran as part of the Brisbane ferry network.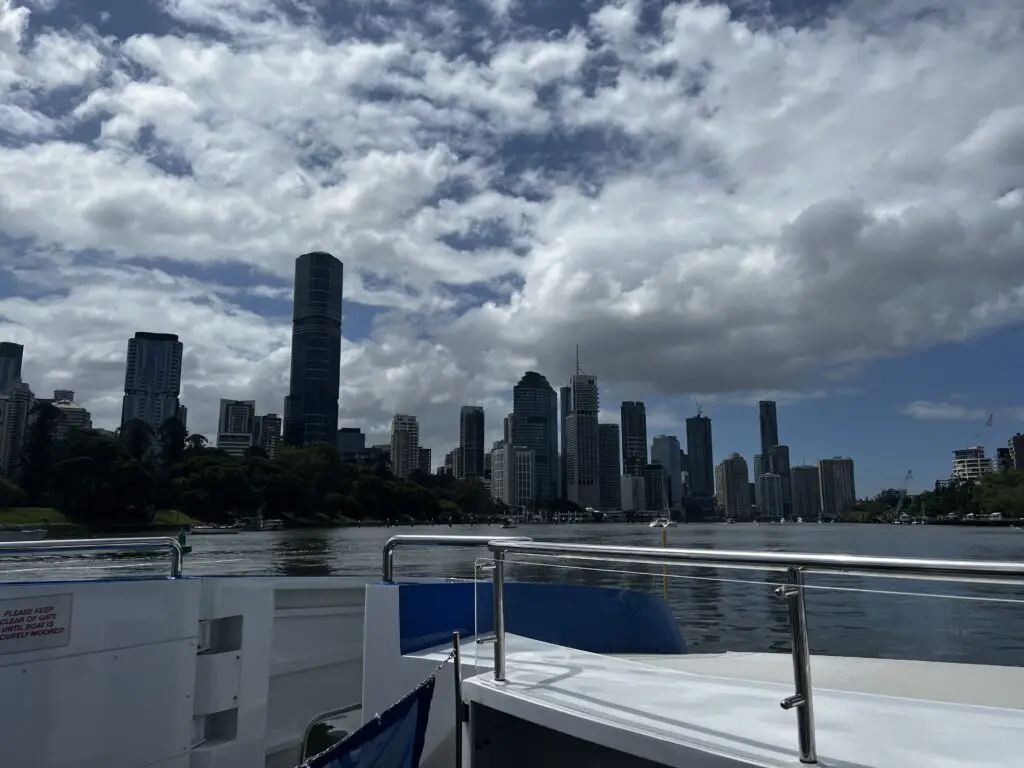 So is Brisbane worth visiting?
So I hope this has convinced you to to give Brisbane a second look and has answered the big question-is Brisbane worth visiting? If you ever do find yourself in Australia then we absolutely recommend this amazing city. From the people, to the weather, you are bound to find something incredible to do when you visit.
If you found this article useful please make sure you pin it for later.