Sydney is a dream destination for a lot of people. Ourselves included. The only problem is that for a lot of people getting here involves a really long flight! We visited as part of a round the world trip visiting, Singapore, Dubai, Brisbane and Sydney. Because of this we only had 2 days in Sydney. It is such a bustling and exciting city with sunshine, blue skies and some really good coffee, and it is hard to know where to start. Fortunately, we have put together this Sydney 2 day itinerary to help you plan your own break in the city.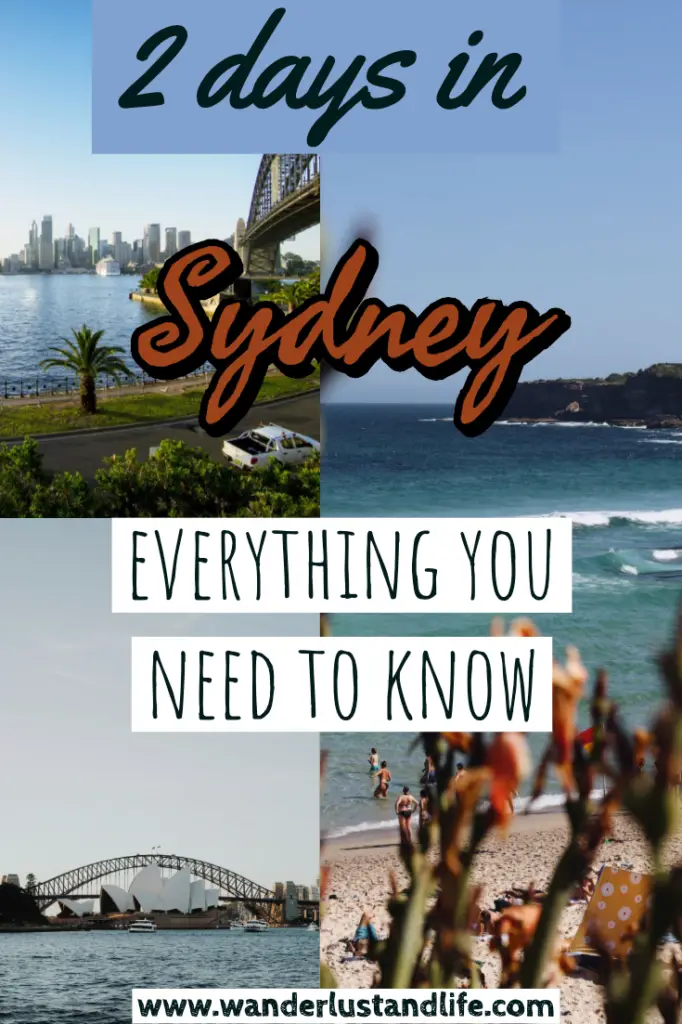 Sydney Factsheet
Country: Australia
Languages Spoken: English
Currency: Australian Dollar
Famous For: Blue Skies, Beaches, The Sydney Harbour Bridge
Visit if you like: Al Fresco dining, great coffee, sunshine
Best time to plan your Sydney 2 day itinerary
Peak travel time for Sydney is in the summer months, which in Australia fall between December and February. It can get a bit humid but this weather is perfect for Al Fresco dining and visiting the beach. Average summer temperatures reach about 26 degrees Celsius.
Sydney tends to be quite beautiful at any time of year, so even if you do decide to visit during off season you are probably going to end up with enjoying the sunshine. We visited in late May, and temperatures were just below 20 degrees Celsius during the day. In the evenings it does get quite a bit cooler hitting around 12 degrees, and so you should make sure you pack a light jacket.
Arriving in Sydney
Your Sydney experience starts from the moment your plane begins to descend. On our flight from Brisbane to Sydney we were treated to a full view of the Opera House and Sydney Harbour Bridge before landing at Sydney Airport.
The airport itself is around 8 km's away from the city centre. On a good day you can get a taxi from the airport to the centre in around 20-30 minutes, and this costs around $50. A cheaper and more efficient alternative is to get the train. It takes around 15 minutes to get into town and trains leave every 10 minutes. Overall you are looking at paying just under $20 per adult.
How much money do you need for 2 days in Sydney
Australia is a pretty expensive country, which tends to shock people when they first visit. For this reason, it is important you plan ahead when it comes to your finances. If you want to make the most of your 2 days in Sydney this will probably involve spending a bit of money. Here is an idea of what we spent in Sydney:
Hotel: £350 for 3 nights (About $630 Australian Dollars). Although I should stress our hotel was smack bang in the centre of Sydney and right near Circular Quay.
Food: A main meal in a restaurant or pub will set you back at least $20-$25 per person.
Drinks: A bottle of beer can cost around $8 in some places in Sydney and a small glass of wine is also similar in price. A bottle of water will set you back about $2.70
Getting around during your 2 days in Sydney
If you only have 2 days in Sydney, then chances are you won't stray too far from the centre. We stayed right near Circular Quay so we ended up walking around a lot. We also caught the ferry quite a bit, which with an Opal card (similar to an Oyster Card in London) is about $8 each way. Although this depends on when you are using the ferry.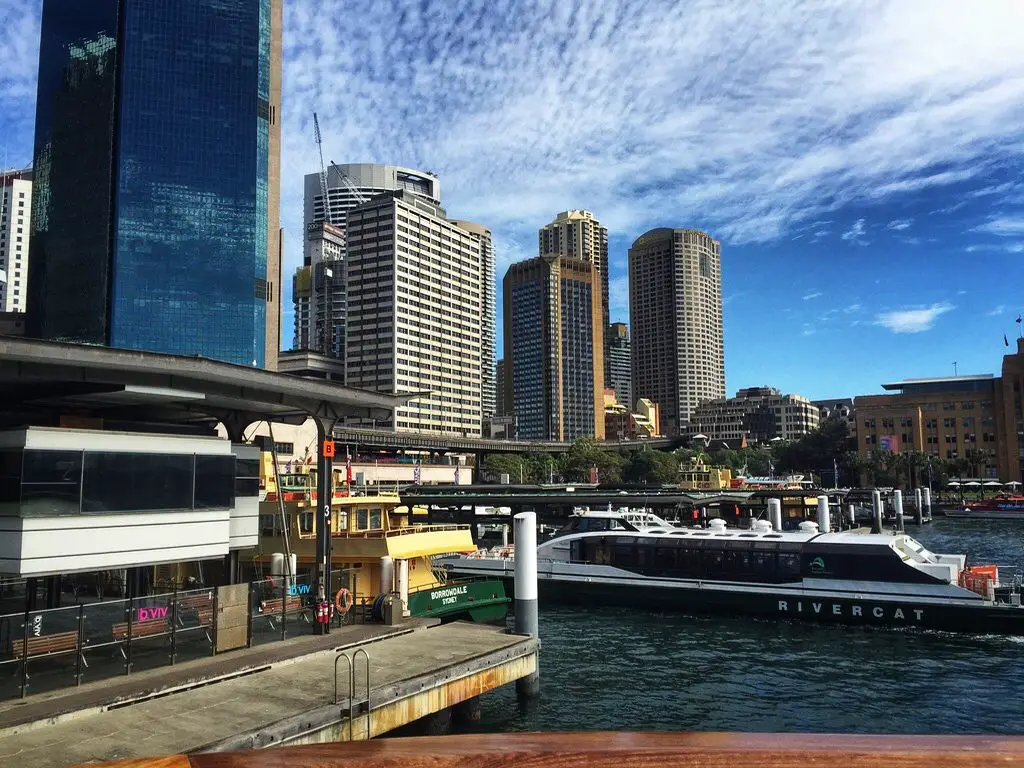 Must have items for 2 days in Sydney
Sunglasses, sunscreen, a hat – protection from the sun is a must!
Light cotton clothes especially in the summer
A light jacket for winter evenings
What to do in Sydney in 2 days
There is so much to see and do in Sydney, but if you only have 2 days in reality you aren't going to be able to stray too far from the city centre. Here are some of the highlights and places we think you must see as part of your Sydney 2 day itinerary.
Circular Quay
This is one of our favourite parts of Sydney and is a must see as part of your Sydney 2 day itinerary. There is so much hustle and bustle here, with a number of pedestrian malls, parks and restaurants. It is also where you can go to get a ferry to other parts of Sydney. Yes it is touristy, but the vibe is electric and it is great for people watching.
The Opera House
Let's be honest, you can't say you have been to Sydney without at least a glimpse of the Opera House. It was built in 1973 and was designed by Danish architect Jorn Utzon. You can join the thousands of other tourists in admiring it's unique design as well as walking around the lobby for free. If you want to see more you can take a paid tour or see a show.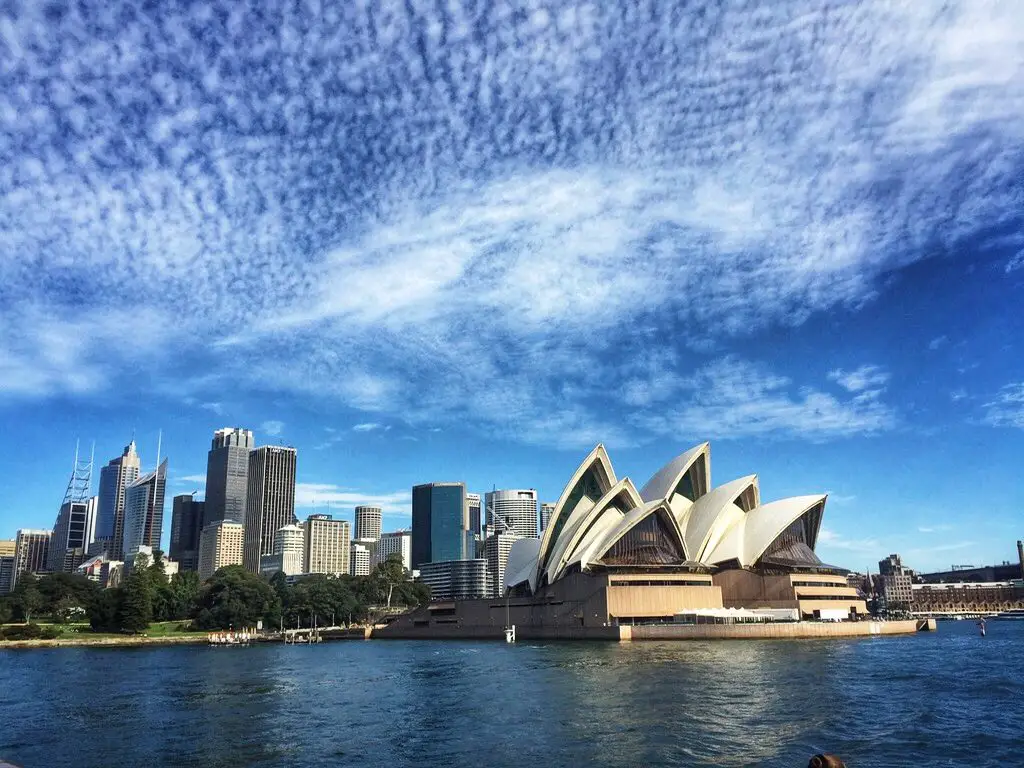 Walk the Sydney Harbour
Ok we didn't actually do this one, but we did spend a lot of time admiring it instead. For those of you who aren't too perturbed over heights, then a walk across the Sydney Harbour is one of those quintessential Sydney experiences. There is a pedestrian walkway on the Eastern side of the Bridge that has some incredible views of the Sydney Harbour.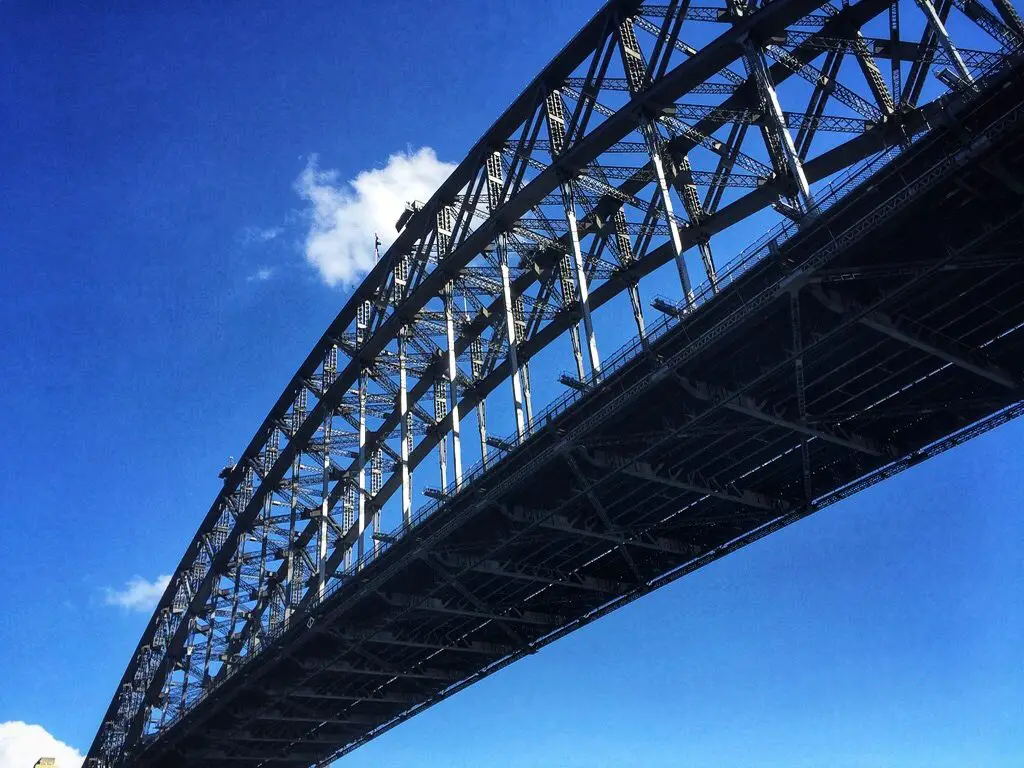 Luna Park
Luna Park is a heritage listed amusement park and forms an iconic park of the city's landscape. Unfortunately the park was closed when we visited, but it was still worth getting the ferry over as it is a really good photo spot!
Ferry to Manly
Getting the ferry to Manly is another must do in Sydney. For starters the ferry allows you to enjoy some spectacular views of the Sydney Harbour Bridge and the Sydney Opera House.
Manly itself is a great place to explore taking you away from the hustle and bustle of the touristy Circular Quay. You get the chance to explore some of Sydney's suburbs and we recommend having fish and chips by the water.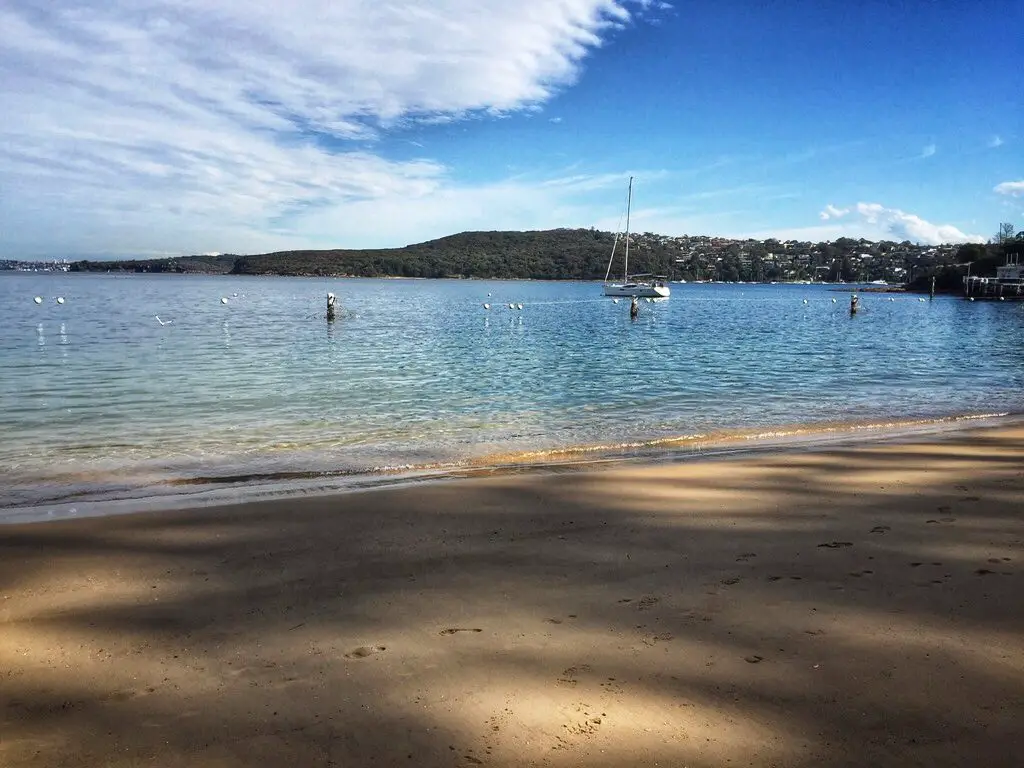 Hyde Park
This is another must visit place, particularly as it is the oldest public parkland in Australia.
Botanical Gardens
The Botanical Gardens provide the chance to take in some of Australia's flora. The gardens are huge and offer a great chance to take in some nature and quiet in an otherwise busy city. We highly recommend heading to the side by the Opera House at sunset for some amazing views.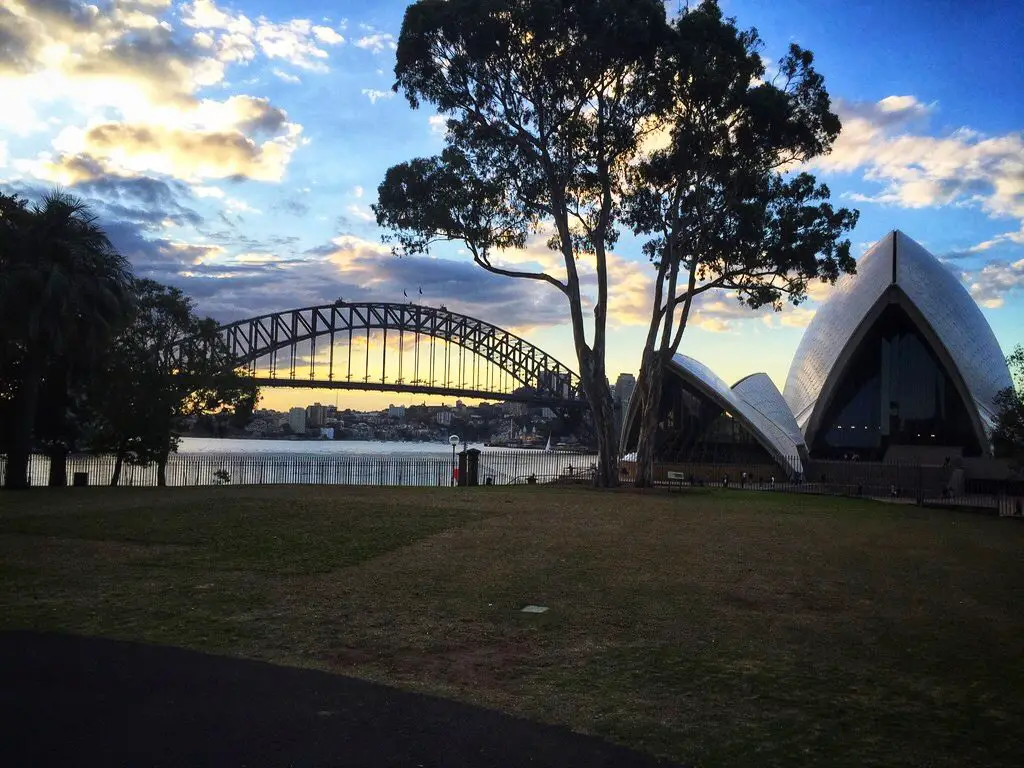 The Sydney Tower
The tower is Sydney's tallest structure and is well worth the $26.50 entrance fee. You get a fabulous view of the city especially on those frequent sunny days.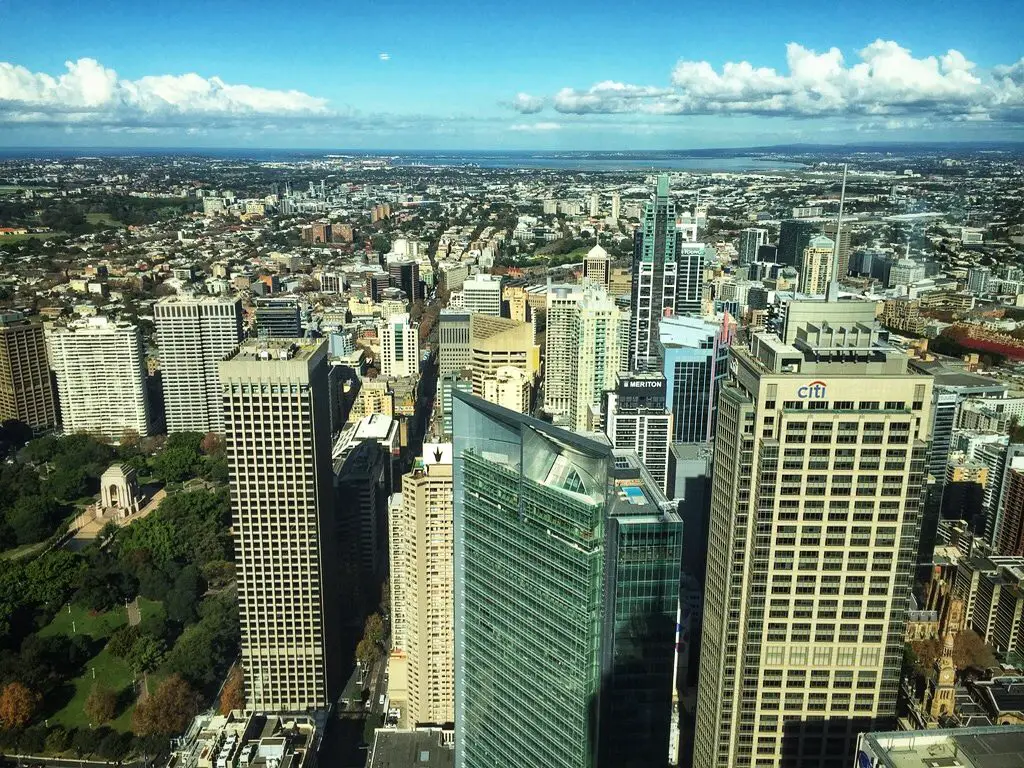 Bondi Beach
Its white sands and perfect surf make Bondi one of the most visited places in Sydney. There are a lot of cafes around here where you can just relax, or if you are feeling more adventurous do the Bondi to Coogee Coastal walk.
Sydney 2 day itinerary
Day 1
After leaving our bags at the hotel, we decided to head down to the Quay and take it all in. Our top tip for a real Sydney experience is to avoid the tourist cruises and get on the passenger ferry to Manly. You are treated to a fantastic view of the Bridge and the Opera House as you stand at the back of the ferry, camera poised and hair blowing in the wind.
As the tourist attractions drift away you eventually find yourself in Manly and the atmosphere changes immediately from the electric buzz of Circular Quay. It is so much more laid back and it is a great place to explore a Sydney less coveted by tourists. Before catching the ferry back we highly recommend getting some fish and chips to munch on as you gaze at the glistening water. Just watch the seagulls – these guys are well practiced at stealing food. So much so that one created a diversion whilst another swooped in and stole a chip.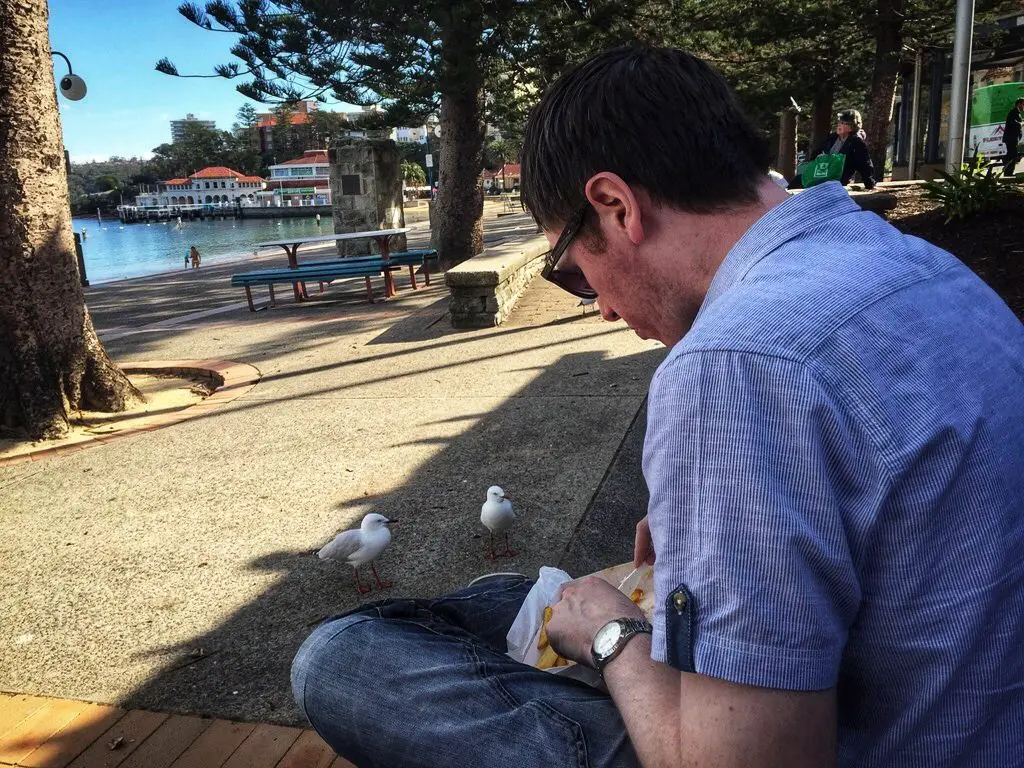 Back at Circular Quay we definitely recommend grabbing an after lunch glass of wine in one of the many outdoor bars around the harbour. It's a great opportunity to just sit, relax and stare at the attractions. Walking around here is perfect for people watching, with the ferries coming and going every few minutes and the crowds of people walking past. If you are lucky you are also treated to the sounds of a Didgeridoo and some Clapsticks as a local Aboriginal group often gather here to dance and share their culture.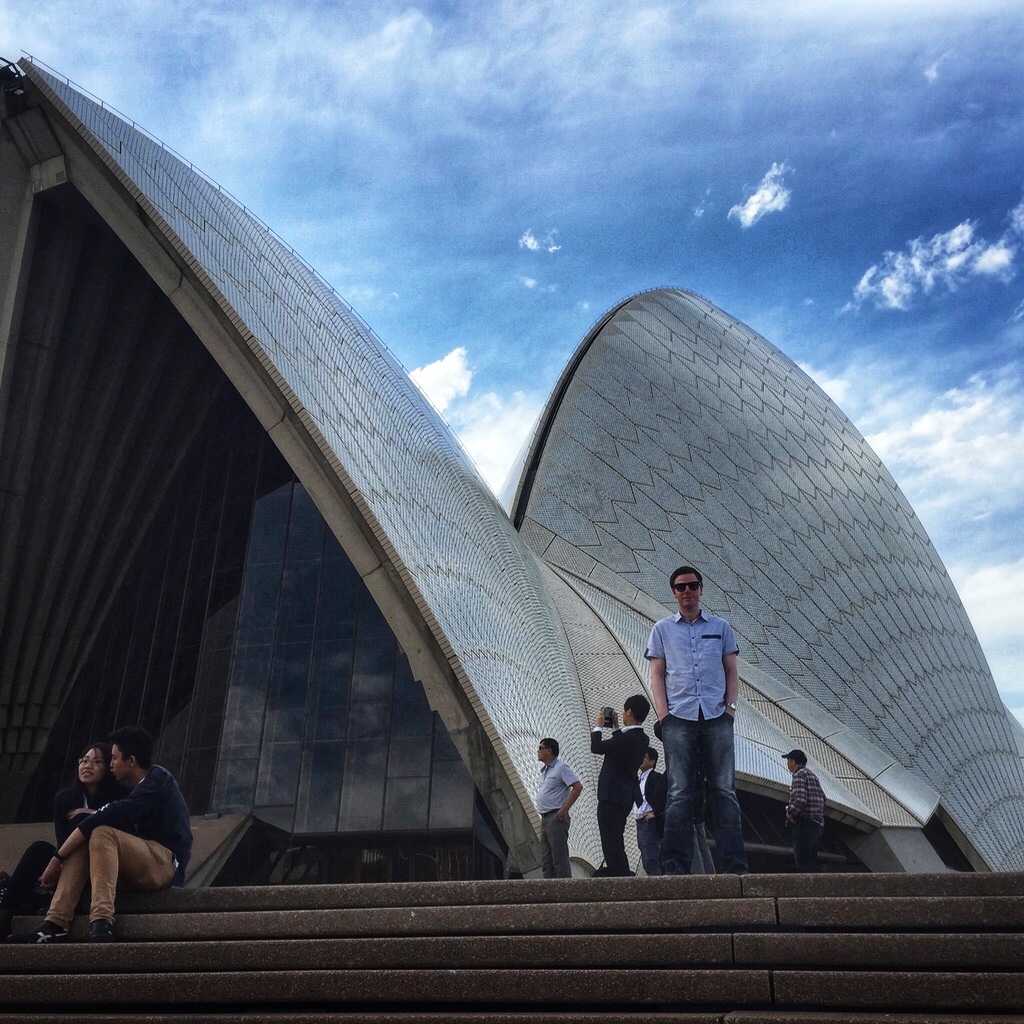 We also had a good stroll around the Opera House with the thousands of other tourists trying to get that all important Opera House selfie. Next to the Opera House are the Royal Botanic Gardens where you can experience some of the Australian flora and fauna. Dave's biggest fauna discovery came in the form of an Ibis scuttling past with a bag of chips in its mouth. This was met with both shock and confusion and repeated questions as to what on earth it was. We also found a really beautiful spot overlooking the Opera House which was the perfect place to get a few pictures as the sun began to set.
In the evening we decided to explore the nightlife, taking in the bar scene in the city centre. Unsurprisingly Dave found an Irish bar (PJ O'Brien's) for us to have dinner in and kick off the evening.
Day 2
We began the day trying to find some of that great Australian coffee to cure our whisky and cocktail hangover. There are several great places to grab a cup in the city centre, and we did this on our way to visit the Sydney Tower.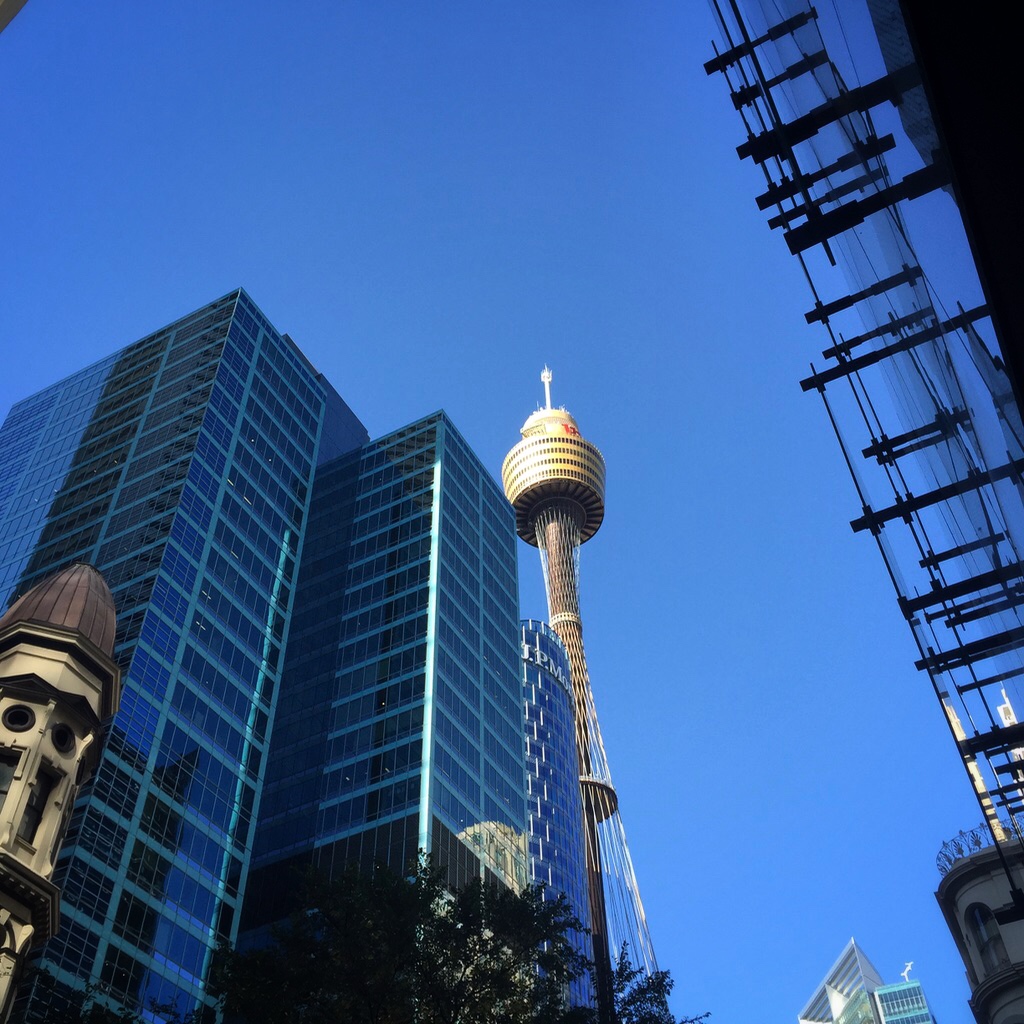 We also recommend checking out Hyde Park, a well manicured and green urban oasis in the city centre that provides a small reprieve from all the hustle and bustle.
As lunch approached we decided to head out to Bondi and go for a walk on one of the nature trails.
In the evening we decided to get a final look at the harbour and ate at one of the restaurants overlooking the bridge and opera house. Again the seagulls were in full force with restaurant staff members spraying water at them to deter them.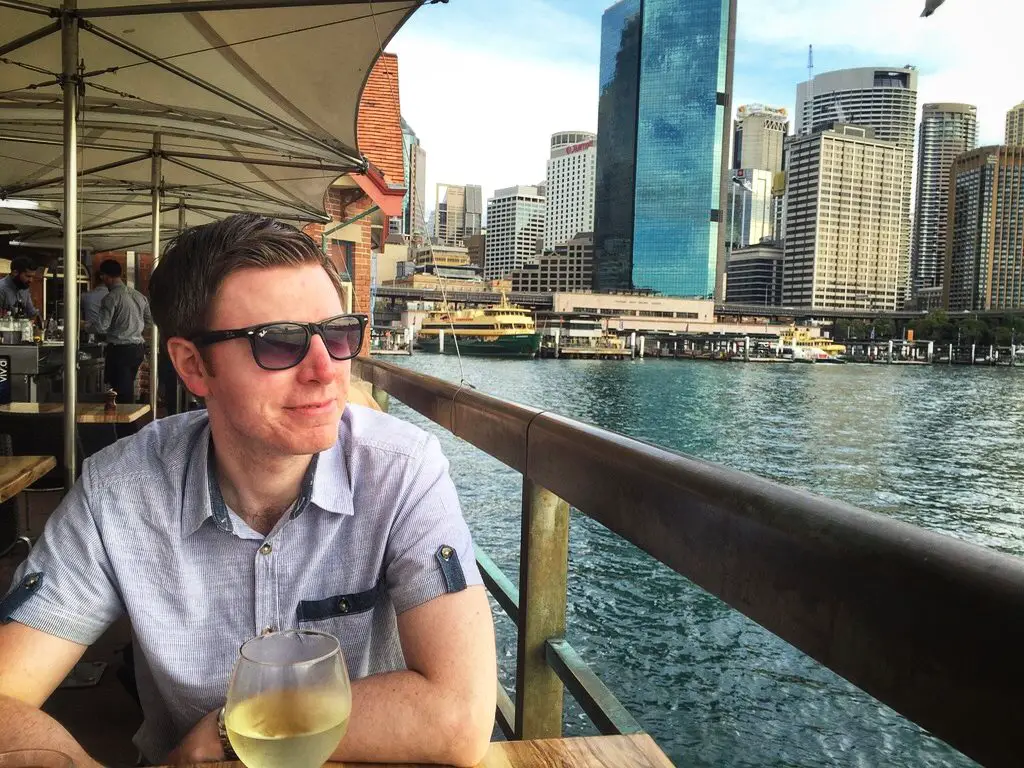 We also decided to take a ferry to Milson's Point, home of the iconic Luna Park. The ferry takes you under the Sydney Harbour bridge and it's quite daunting once you realise its true size. Whilst Luna Park wasn't operational when we visited it still serves as a fantastic spot to take a few photos and soak in some final views of the harbour.
2 days in Sydney – a recap
We hope this guide for spending 2 days in Sydney will help you plan your own trip. There is so much to see and do so if you plan your budget and time accordingly you will be able to see a lot in a short time. Overall despite it being expensive we absolutely loved Sydney. It is so laid back and friendly we are already thinking about planning our next trip back there!