If you are planning a trip to Australia, then you absolutely have to include a Melbourne itinerary in there somewhere. Known as the cultural capital of the country, it's a city with a roaring food and drink scene, graffiti clad alleyways, and a multicultural vibe. We spent 3 days in Melbourne getting to grips with the city, although I must confess, that as an Aussie, I spent many of my school holidays visiting the city, so going back for me, was very much like going home again.
Here is our guide to all things Melbourne. We cover everything you need to know including where to stay, what to eat, where to drink, and most importantly what to see on your 3 day Melbourne itinerary.
Disclaimer: This post contains affiliate links, so if you use these links to buy something we may earn a commission, at no cost to you. Thank you for your support.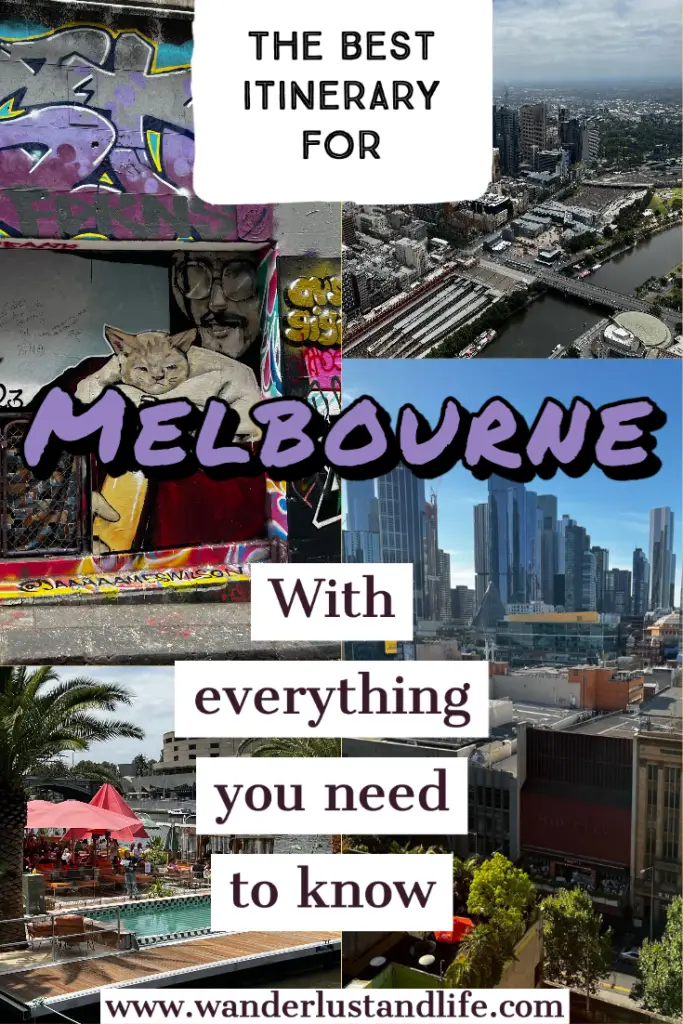 Melbourne Itinerary Factsheet
Before we start our Melbourne itinerary here are some basic facts that you may want to know before you go.
Country: Australia
Language Spoken: English
Currency: Australian Dollar
Known For: Being multicultural, culture, coffee, an incredible food scene.
Melbourne is the capital of the southeastern Australian state of Victoria. It is very much known for its lively music and arts scene, which is why it is often referred to as the cultural capital of Australia. It is the second most populated city in Australia (after Sydney), and is constantly topping those 'most liveable cities' lists.
Starting your Melbourne itinerary – how to get here
Considering how big Australia is, chances are your 3 day Melbourne itinerary will be starting at the airport. There are a few airports in Melbourne, but the main airport is simply Melbourne Airport. This is where you will land on most domestic flights, and all international flights. The airport is around 23km away from the city centre, and there are a few ways to get from here into town.
The cheapest way is to get the SkyBus. This is an express bus that runs from Melbourne Airport to Southern Cross Station in the city centre. It normally takes a little over 20 minutes to get into town, and buses leave every 15 minutes.
This will probably set you back around $20 per adult, and tickets can be easily purchased on the day at the airport. Buses run 7 days a week, between the hours of 4am-1am.
If you are travelling in a group, or you have quite a bit of luggage with you, then getting a taxi or an Uber might be a better option. The taxi fare sits around $60-$70, and the plus side is you get taken straight to the door of your accommodation. Ubers are slightly cheaper, depending on the time of day, but you can get an Uber starting at $50.
Things to do as part of your 3 day Melbourne itinerary
There is so much to do in Melbourne in 3 days, and you will certainly find something for everyone. Here are our top things to do in Melbourne to help you plan your own itinerary.
Shop the City Centre
If you love shopping the Melbourne city centre is the place to be. There are a number of large malls where you can spend your money, and Bourke Street is especially a shoppers favourite.
You also have a number of dining options, and some really cool bars to explore (but more on that later!) so you can give your legs a rest .
Admire the Block Arcade
If you find yourself shopping in the Melbourne city centre like the above suggestion, then we highly recommend taking the time to visit the Block Arcade. It is a heritage shopping arcade, which opened in 1892, and there are some really quirky luxury boutiques, to stroll through. There is also a really good tea room here, with some of the most amazing cakes we have ever seen.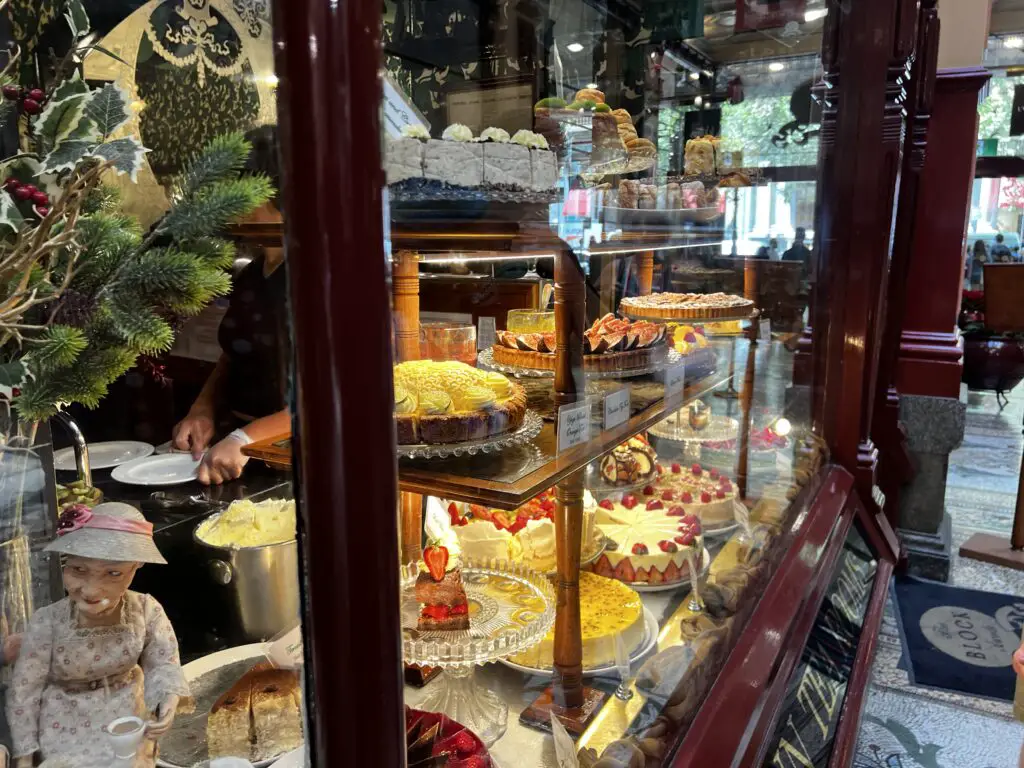 See Flinders Street Station
Another must to add to your 3 day Melbourne itinerary is to visit Flinders Street Station. Not only is it the busiest suburban railway station in Australia but it is also an architectural gem. It is by far one of Melbourne's most recognisable landmarks with its copper green dome and distinctive yellow archways and facade.
Some interesting things to know about the station are, that there is supposed to be an abandoned ballroom on the 3rd floor. Sadly it isn't open to the public so you will just have to imagine what it is like. The other thing that I thought was interesting is that the station is said to be haunted. Apparently the ghost is named George and many people are said to have seen him. So keep your eyes peeled when you visit.
You might be wondering why it is so famous, apart from it's quirky design. Well, Flinders Street Station is the sight of the first railway station in Australia. Opening in 1854 it attracted large crowds who gathered to see the first public steam train.
These days it is an incredibly busy railway station, and from here you can hop on a train that will take you to the outer suburbs of Melbourne.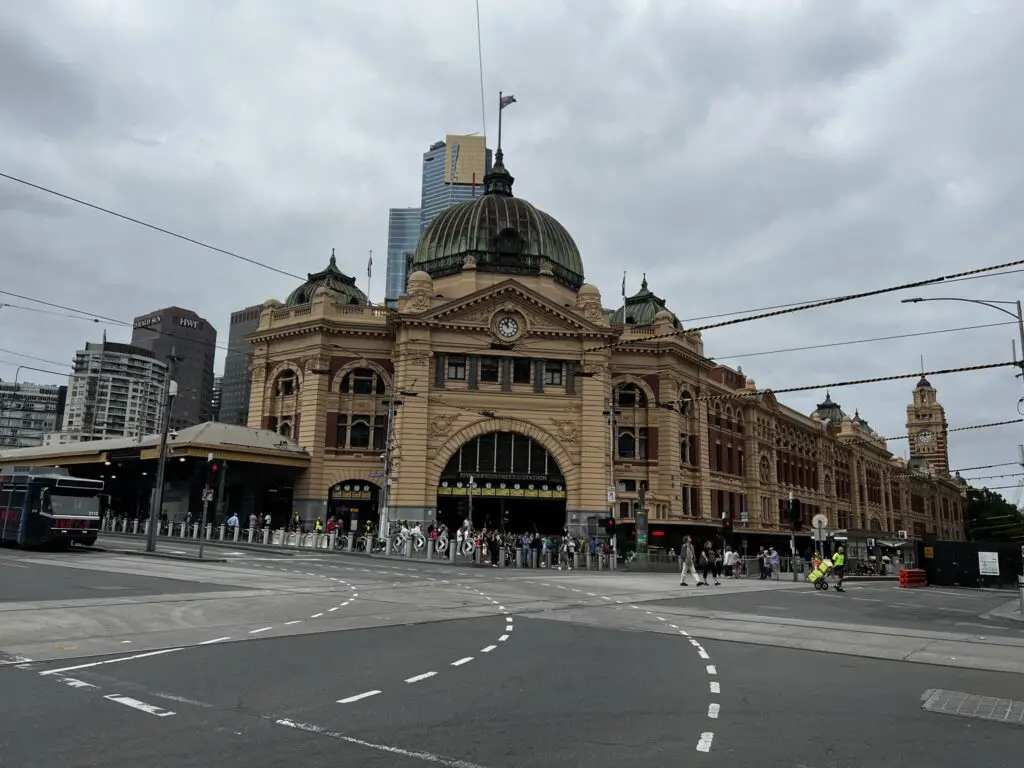 Hit the beach at St Kilda
If you are looking to add a bit of seaside fun to your Melbourne itinerary then you should make your way out to St Kilda. This seaside neighbourhood is full of historic buildings, cafes, beaches, and a pretty rocking nightlife too.
Make sure you visit the Pier, especially around sunset as you might get to see the penguins returning home after a busy day out at sea fishing. It's super cute, and a really amazing thing to see.
If you are looking to relax, head to one of the cafes serving food and cocktails along the beach. You can basically people watch whilst sipping a cool drink. And considering it is Australia always remember to wear sun cream, and a hat.
If you want to delve a little deeper into the area and the history there is a private tour you can do and it always includes penguin watching.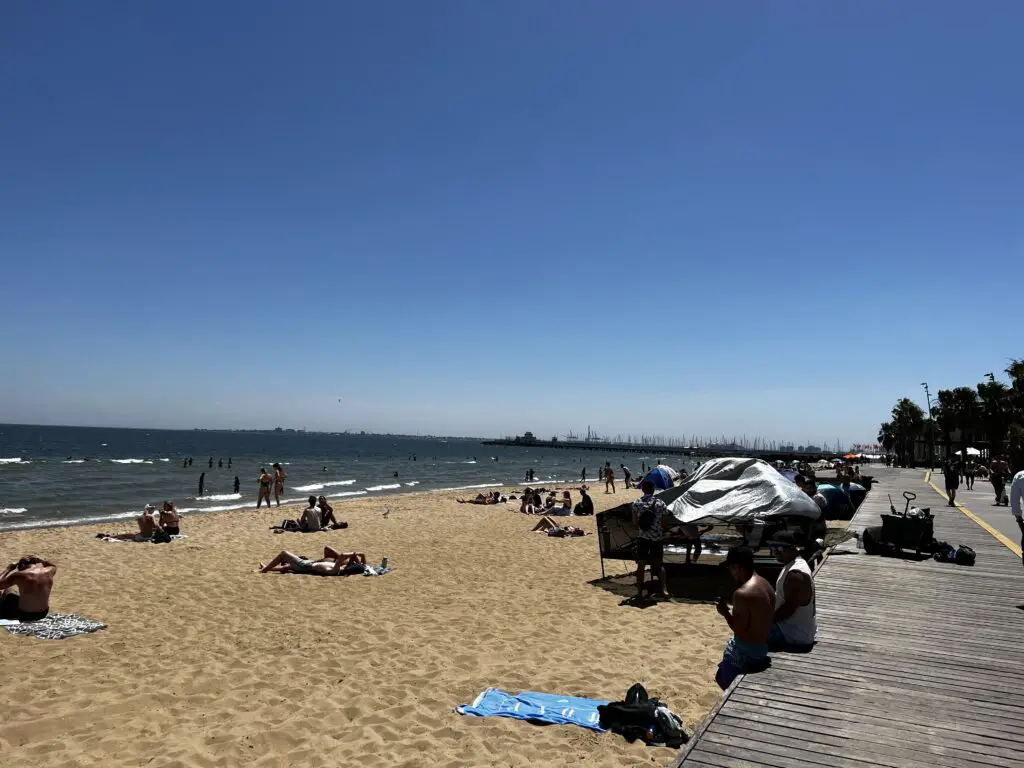 Have fun at Luna Park
One of the more retro things to add to your 3 days in Melbourne, has to be visiting Luna Park. It's essentially an amusement park that was built in 1912, and is still incredibly popular today. You will know you are in the right place when you come across the iconic clown like face at the entrance (apparently his name is Mr Moon).
The Park is small but does have quite a few rides to keep you entertained. The most famous though is the Roller Coaster, The Great Scenic Railway. It is a wooden coaster that takes you around the park, and it is the oldest continually operating wooden roller coaster in the world. It is operated by a standing brakeman who stands aboard the carriages as it operates. It also has some pretty incredible views of St Kilda.
You do need to pay to enter the park, and it is around $15 for entry and access to one ride. It was fun going inside, but we aren't really into rides so it probably wasn't worth it for us, but still it was cool to see inside the park.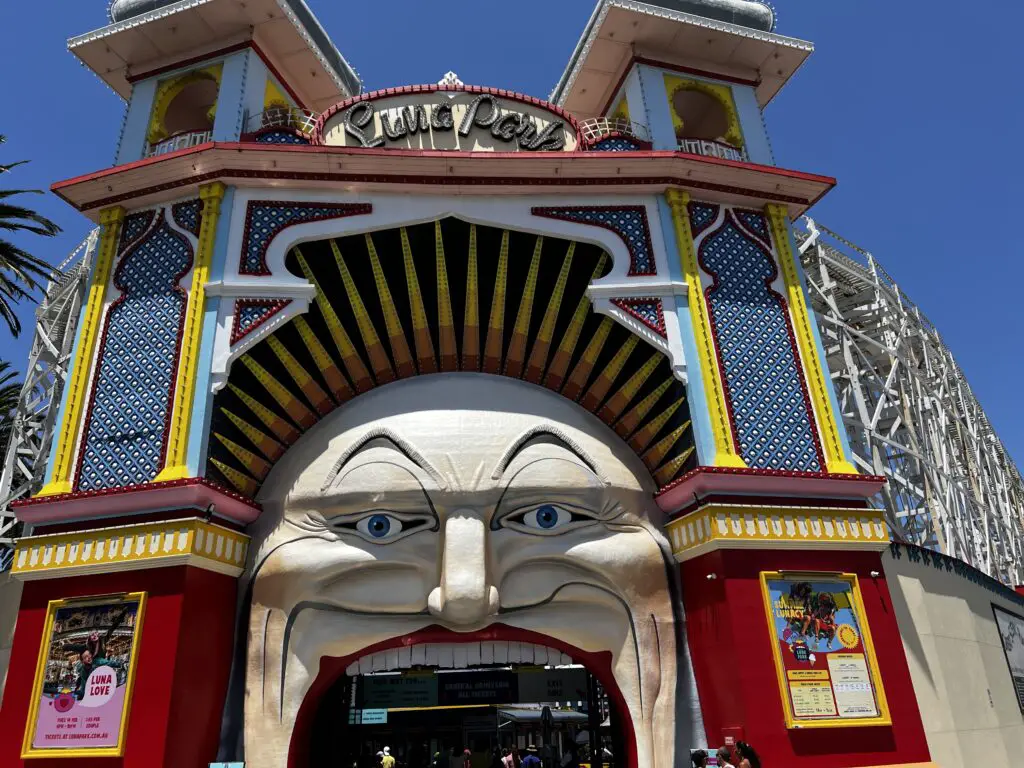 Explore the Queen Victoria Market
The Queen Victoria Market is the largest open air market in the southern hemisphere. It covers a grand total of 7 hectares, and was built in the 19th Century. It is now a historic landmark and it tends to attract a lot of tourists. But it is also popular with locals, who come to buy fresh produce and other bits. There are tons of specialty stores and a food hall so you are bound to find something that you like.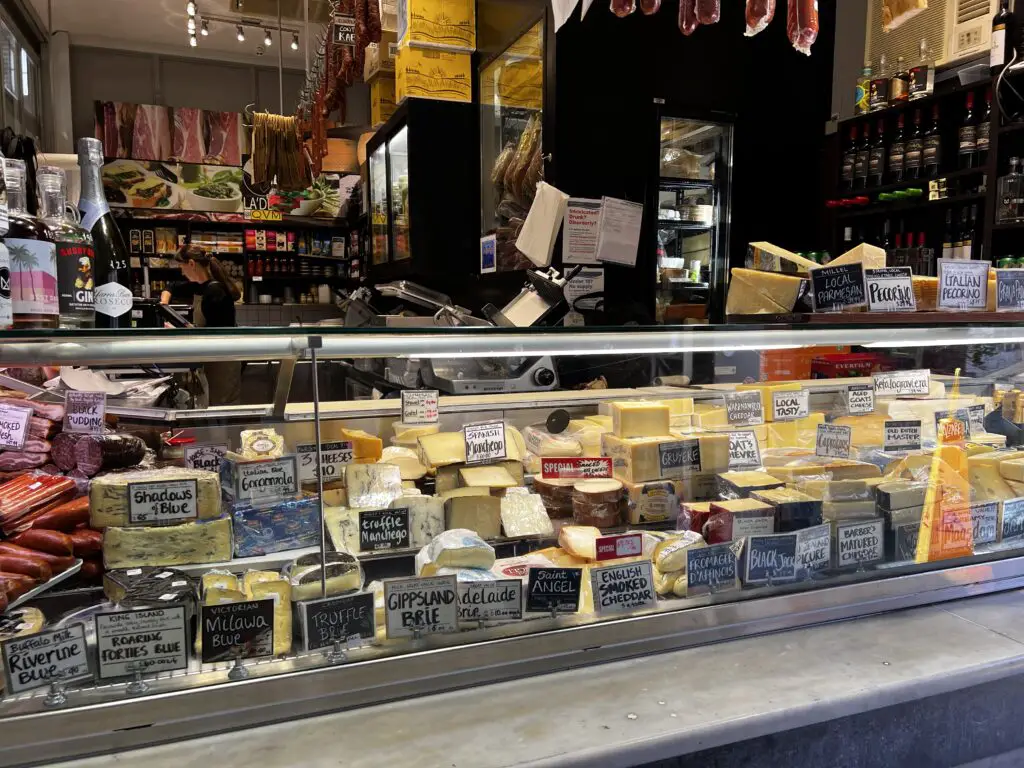 Check out the street art
Street art in Melbourne is a pretty big deal, so do make sure you check it out, particularly in the CBD. Hosier Lane, is one of the more famous places to go to admire the street art. If you want to explore a bit more then you can also book guided tours in advance.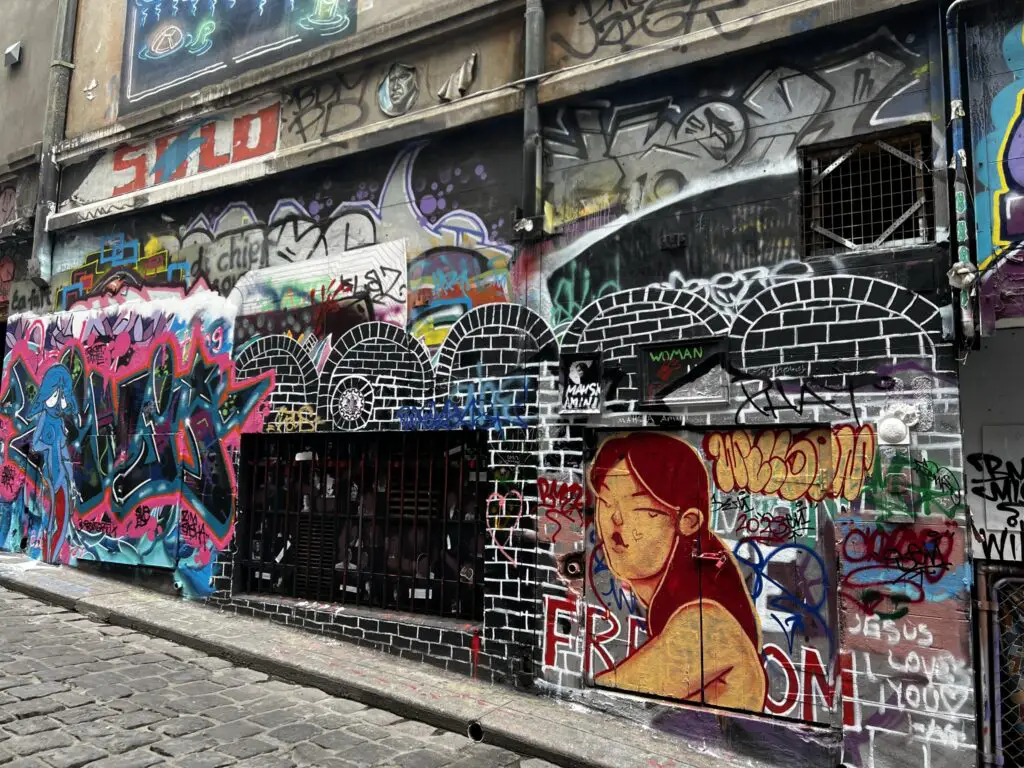 Get lost in the city centre laneways
One of the very cool things that you can add to your 3 day Melbourne itinerary, particularly if you are based in the CBD is to explore the laneways. They are essentially little streets, that originated in the Victorian era, to be used by those travelling on horse and cart. Explore them today and you will find hidden bars and coffee shops, street art, and much more.
And if you want to know more about the history of the laneways you can book yourself onto a guided tour.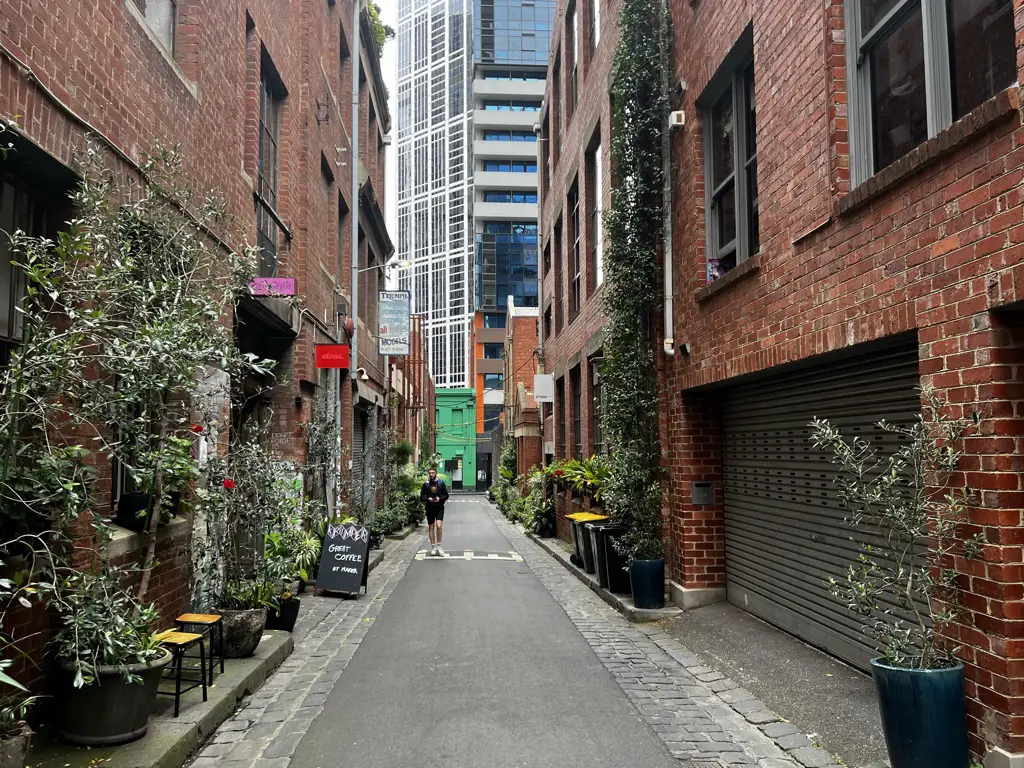 Relax at the Botanical Gardens
Most cities in Australia have botanical gardens, but there is something a little extra special about the gardens in Melbourne. You can go for a bit of a wander around before settling in at one of the cafes for a well earned treat afterwards.
The gardens cover a whopping 38 hectares, and include a lot of tranquil walks by the lake, and through the fern gully to name but a few.
Take your time exploring the gardens. This is really a lovely bit of Melbourne, and offers a break from the hustle and bustle of the CBD.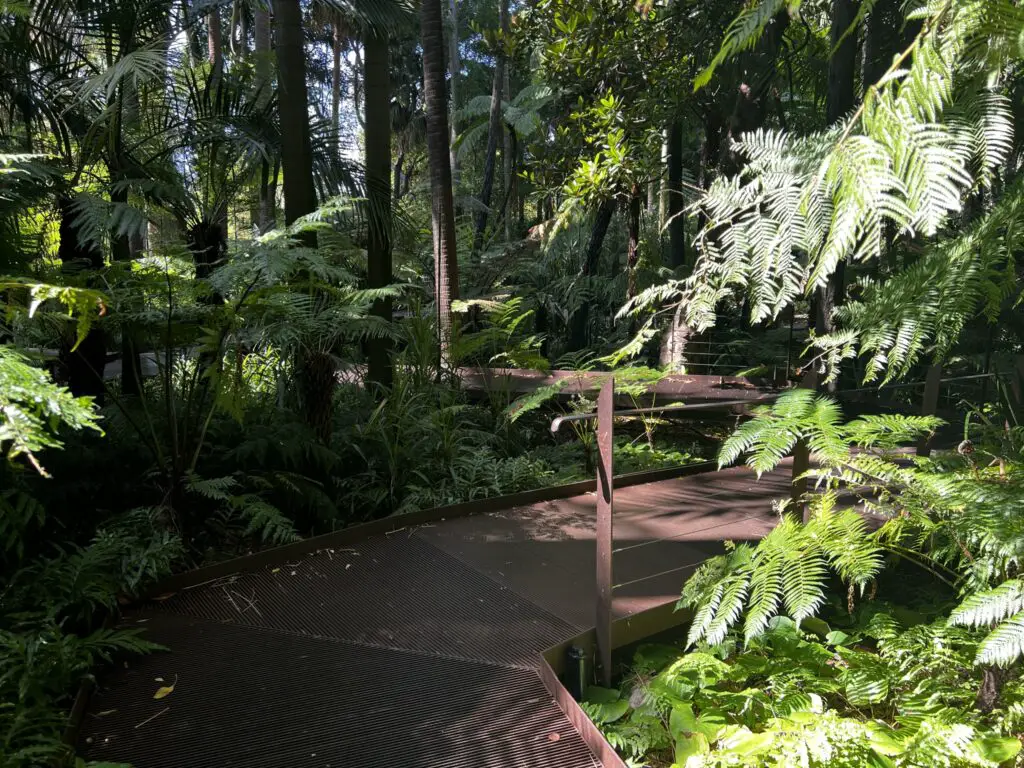 Enjoy the views at the Eureka Skydeck
If you enjoy seeing cities from a height, then we recommend a visit to the Eureka Skydeck as part of your 3 days in Melbourne. Located on the 88th floor of Eureka Tower, the Skydeck offers you a panoramic view of Melbourne.
The Skydeck is located in the Southbank area of Melbourne, and is the Southern Hemisphere's highest observation deck. It is well worth doing for the photo opportunities alone.
It is recommended that you book your tickets in advance as lines can get very long.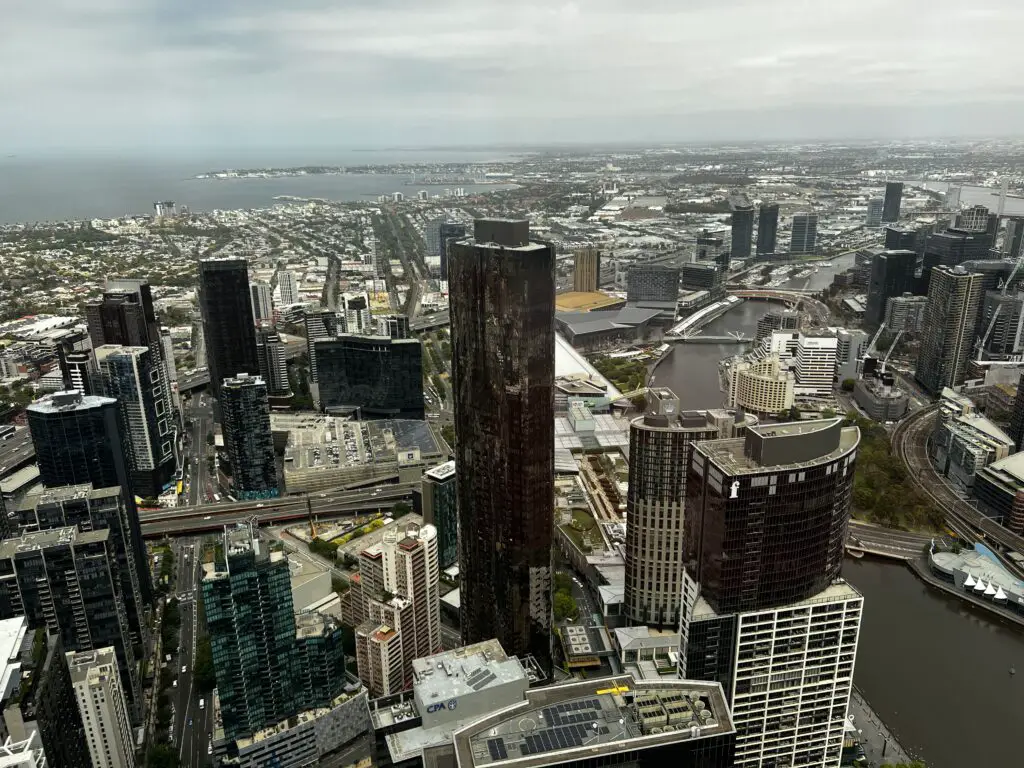 Explore the neighbourhoods
It would be a mistake to visit Melbourne and only explore the city centre, when there are so many cool neighbourhoods just a stones throw away. We've already mentioned St Kilda, which is perfect if you are into live music, or just want to chill at the beach.
Another hip and happening area is Fitzroy, with plenty of cool bars and restaurants to explore. Carlton is also a great place to explore if you love coffee and Italian food.
But one of our favourites has to be South Yarra. Chapel Street in particular has a host of ultra cool boutiques, coffee shops, and bars, just waiting to be explored.
Visit the MCG
Sport is a pretty big deal in Melbourne, and the MCG or the Melbourne Cricket Ground is one of the most important sporting stadiums in the city. For starters it is one of the largest stadiums in the world with a capacity of 100,000. It's not just cricket that is played here, with it also hosting Rugby matches among other things. Sports fans should definitely do a tour, and there are some options to book in advance below.
Do a river cruise
A great way to see Melbourne is to do a river cruise. There are several cruise options you can choose from but most of these consist of gliding down the Yarra and seeing the sights.
The Yarra River Cruises tend to leave from around the back of Federation Square. We do recommend booking your tickets in advance, and there are a couple of different tour options for you to peruse below.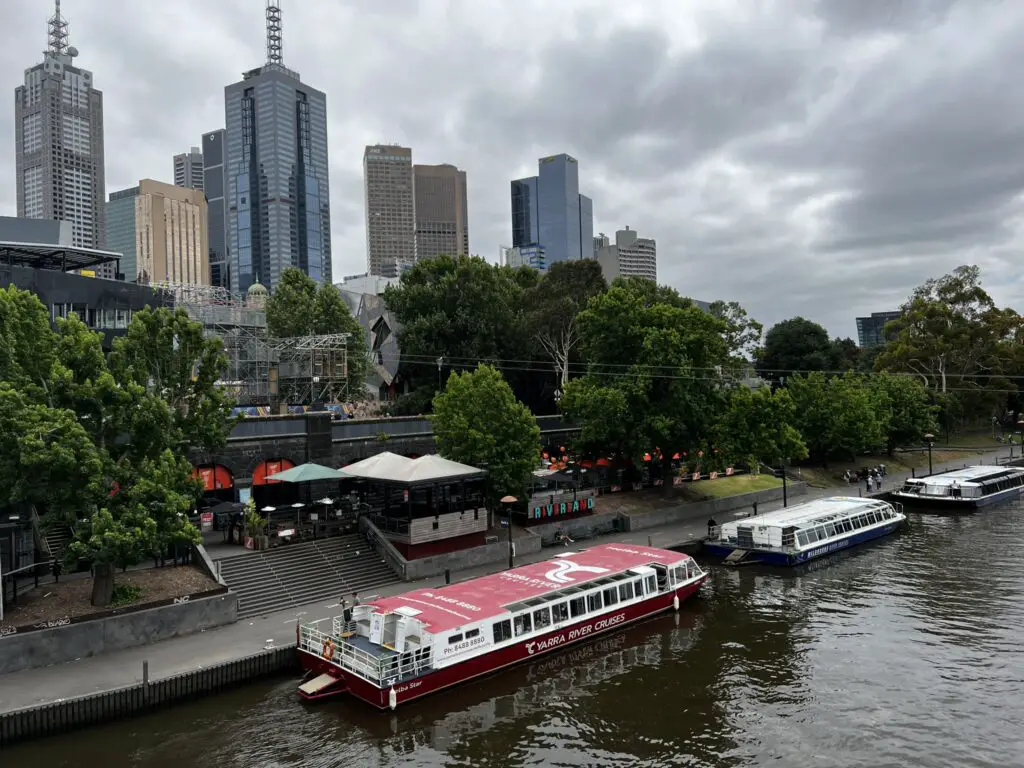 Drink the world's best coffee
Melbourne is synonymous with really good coffee. For this reason you have to add a visit to a coffee shop or two to your Melbourne itinerary. The coffee shops in Melbourne tend to be your quirkier, indie style cafes, so don't expect a Starbucks (I mean there are a few but it's not actually a big thing in Australia). And if there is a particular coffee that you want us to recommend we say go for the Flat White, it is very much an Aussie staple.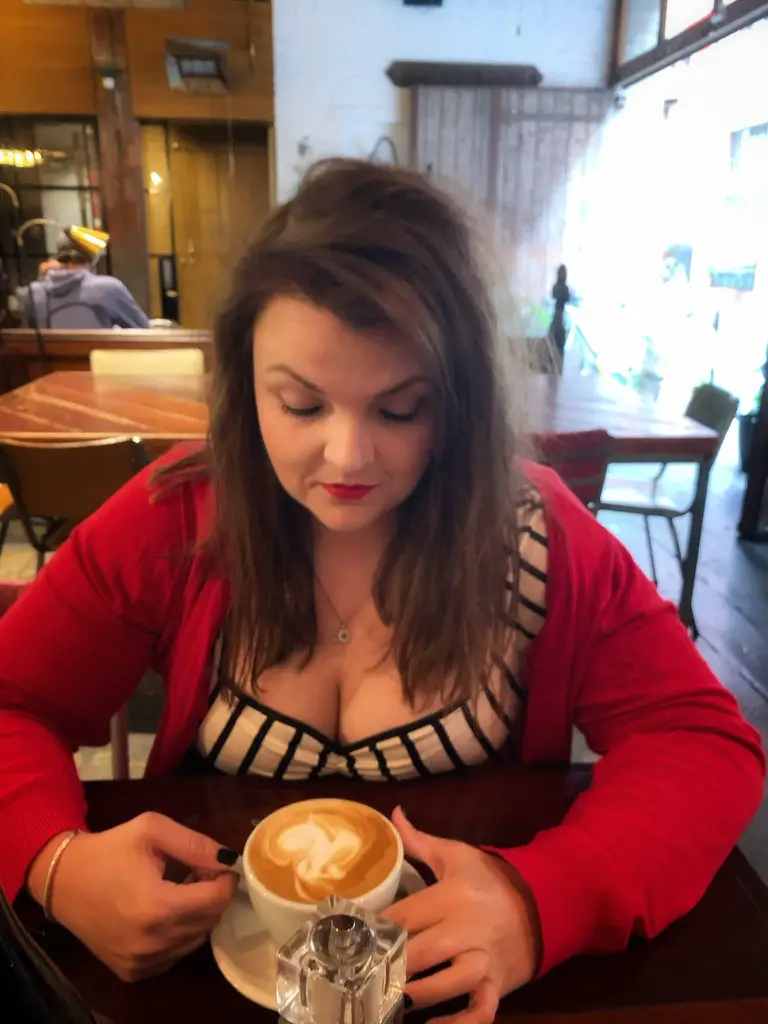 Sample 3 day Melbourne itinerary
Here is a sample 3 day Melbourne itinerary to help you plan your own trip to this incredible city. There is a lot to do in Melbourne, but in our honest opinion a lot of the city is about exploring, eating, and drinking.
3 days in Melbourne -Day 1
Start the day with some coffee and explore some of the cities laneways and street art. Head to the Queen Victoria Market for lunch before making your way to Flinders Street Station, and Federation Square. Do a cruise in the late afternoon, and spend the evening enjoying the city bars and restaurants.
3 days in Melbourne -Day 2
In the morning after coffee and brunch, make your way to Southbank. Head to the Eureka Tower for 12pm to admire the views from the top. Then hop on a tram and make your way to the Royal Botanical Gardens for an afternoon of exploring.
In the late afternoon/ evening head to South Yarra and hang out at Chapel Street. This is a great place to go for dinner and drinks too.
3 days in Melbourne -Day 3
On the last of your 3 days in Melbourne, we recommend heading out to St Kilda for the day. Start with Luna Park, and then spend the afternoon at the beach. Make sure you head to the pier in the late afternoon to try and spot the penguins.
Romantic things to add to your 3 day Melbourne itinerary
If you are looking for some of the more romantic things to add to your 3 days in Melbourne here are some suggestions.
Do a sunrise baloon flight
What could be more romantic than flying around in a hot air balloon at sunrise. The flights last about an hour, and you get some pretty amazing views of the city.
Enjoy the views at a rooftop bar
Melbourne has some pretty amazing rooftop bars, so if you want to add a little romance to your Melbourne itinerary, then grab some cocktails and soak up the views.
Do a sunset cruise
Another romantic option for your 3 days in Melbourne is to do a sunset or twilight cruise along the Yarra river. You get to experience the city at one of the most beautiful times of the day, all from the deck of a boat.
Hire a picnic boat
If you want the romance of sailing down the Yarra, without the crowds then we recommend hiring a picnic boat. You don't need any sailing experience and it's a bit more environmentally friendly then the other cruises as the boats are all electric.
Where to stay during your 3 days in Melbourne
If you have 3 days in Melbourne, you might be wondering where to stay. We break down the best areas to help you plan your own stay in the city.
Melbourne CBD
If you are staying in Melbourne for the first time, or like us you are only in Melbourne for 3 days, then staying in the CBD is probably your best bet. Not only are you close to some of the main attractions but there is a range of accommodation here to suit all budgets. Public transport links are plentiful, as are your options for food and drink.
St Kilda
If you are a beach lover, then staying in St Kilda might be the best option for you. There are still tons of food and drink options here, with that seaside feel. You are also close to Luna Park which is a plus, particularly if you have kids. The only downside is that it is a bit out from the City Centre, but there is a frequent tram to get you there.
Fitzroy
If you want to be a little closer to the CBD, but also want an alternative effortlessly cool edge then stay in Fitzroy. It is a very trendy area, and will give you more of an authentic Melbourne feel than the likes of the CBD.
Where we stayed during our 3 days in Melbourne
Because our time in Melbourne was so short, we decided to stay in the CBD. And this worked out perfectly for us. We were close to public transport which meant that we got to explore a lot of the city, but also the surrounding areas. We were also spoilt for choice when it came to food and drink.
We chose to stay at the Causeway 353 Hotel, located on Little Collins Street. It is a 4 star hotel with spacious rooms, free wifi, and a 24 hour reception desk. Basically it ticked all our boxes. It was also located smack bang in the middle of the city centre, so a perfect spot if you want to be in the middle of the hustle and bustle.
Eating and drinking during your 3 days in Melbourne
Melbourne is a treasure trove of amazing restaurants and bars. You will find something to cover all tastes no matter where you are in the city. That being said we could spend ages listing all the best bars and restaurants in Melbourne, but you will probably need more than 3 days to try them all. Instead here are some of our highlights that we think are worth adding to your own 3 day Melbourne itinerary. Let's start with bars.
The best bars to add to your 3 day Melbourne itinerary
1806
This bar is named after the year that cocktails first 'appeared'. It's very retro with a very non pretentious vibe. It's one of those low lighting, low music, just chill out and drink kind of places. The bar staff are also really nice, and they make some fantastic drinks.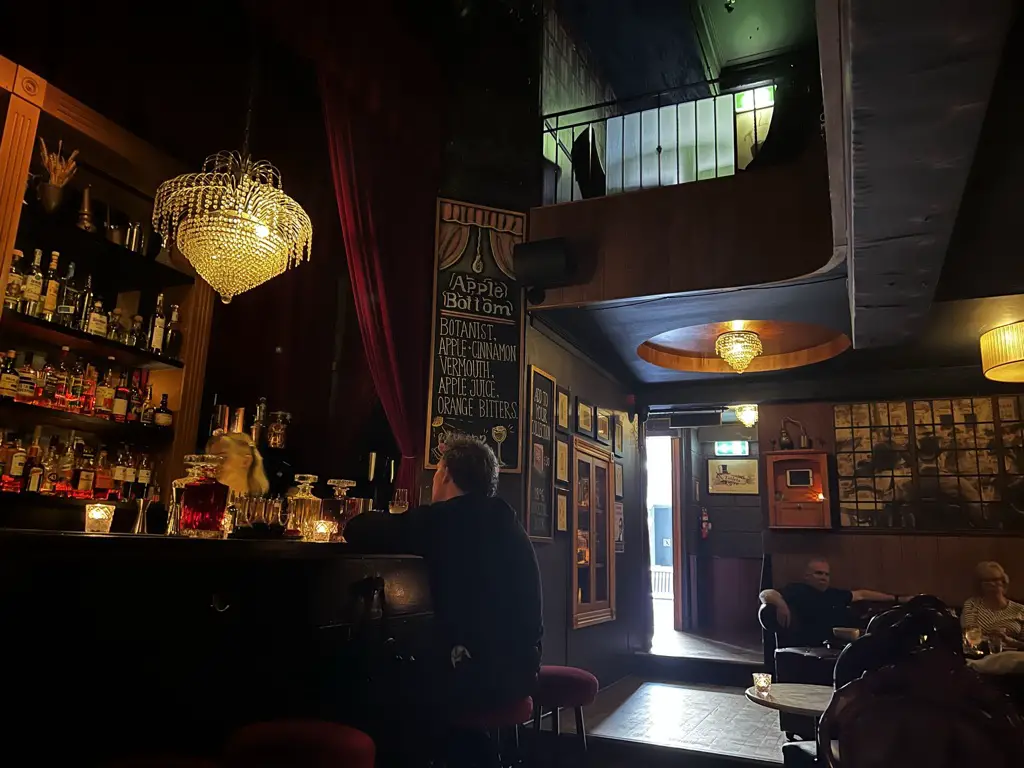 Caretaker's Cottage
Behind a beautiful Melbourne city church, you will find the unassuming Caretaker's Cottage. They do a mean cocktail here, and the bar itself has won quite a few awards too.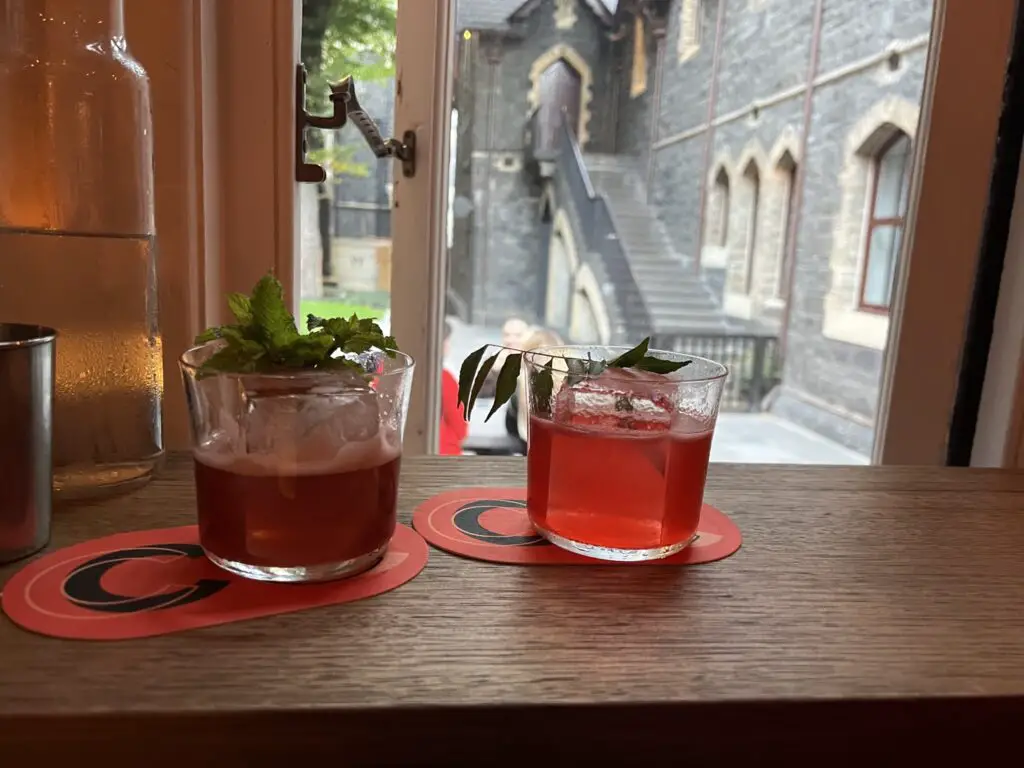 Abory Afloat
This bar has very much a beach/club thing going on. It is located on the Yarra River, and is the perfect place to go on a warm Melbourne day. They do great summer cocktails, tapas style food, and there is even a pool, if you fancy a dip.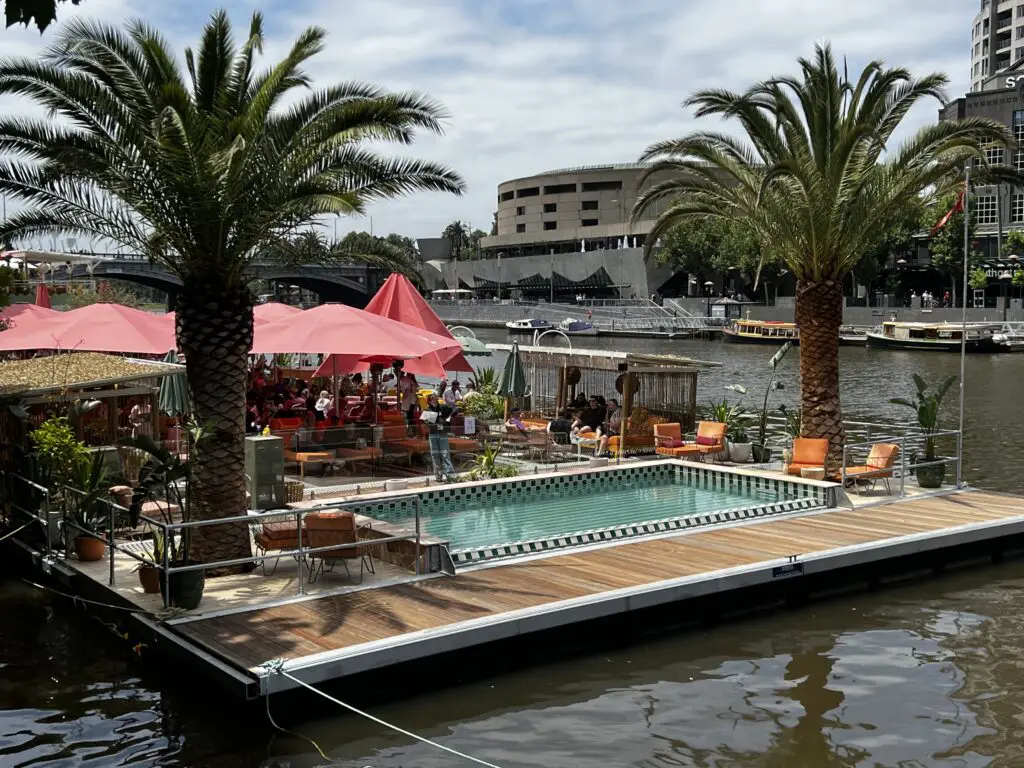 Rooftop at QT
Enjoying one of the many rooftop bars, is a must to add to your 3 day Melbourne itinerary. There are so many to choose from, but one of our favourites has to be the Rooftop at the QT hotel. It's a bright and airy bar, with a gorgeous rooftop terrace and some of the best views of Melbourne city too.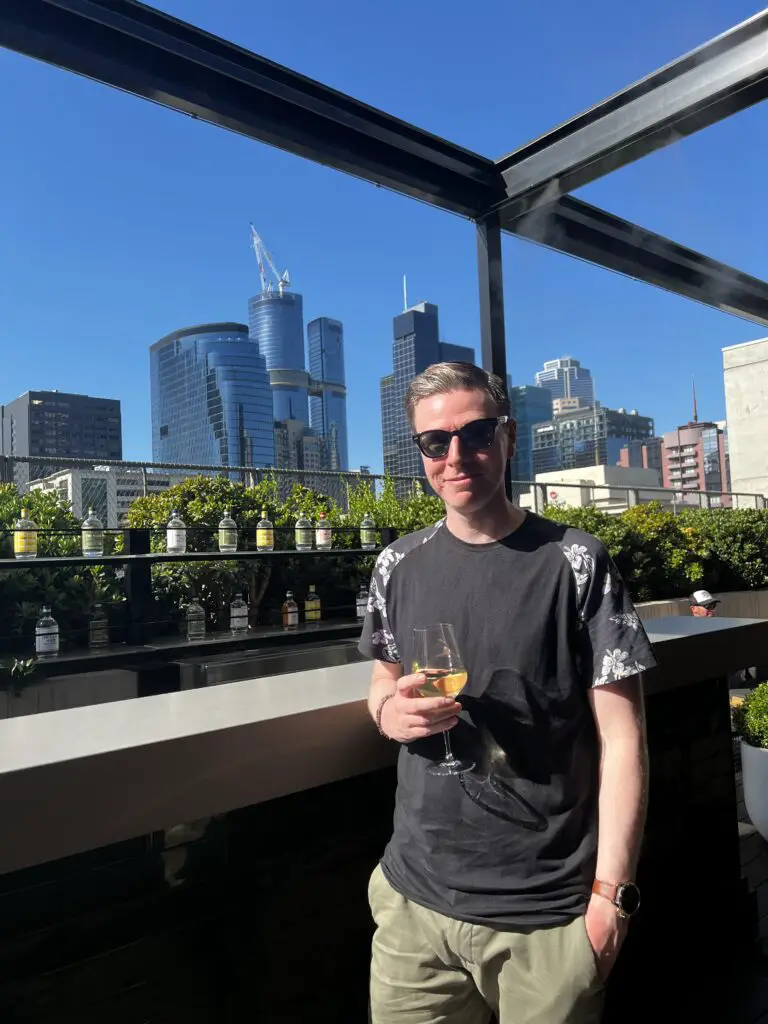 Campari House
If you want a rooftop bar that is a little more laid back, Campari House is a great choice. There is even an Italian restaurant on the ground floor so you won't have far to go for some delicious eats.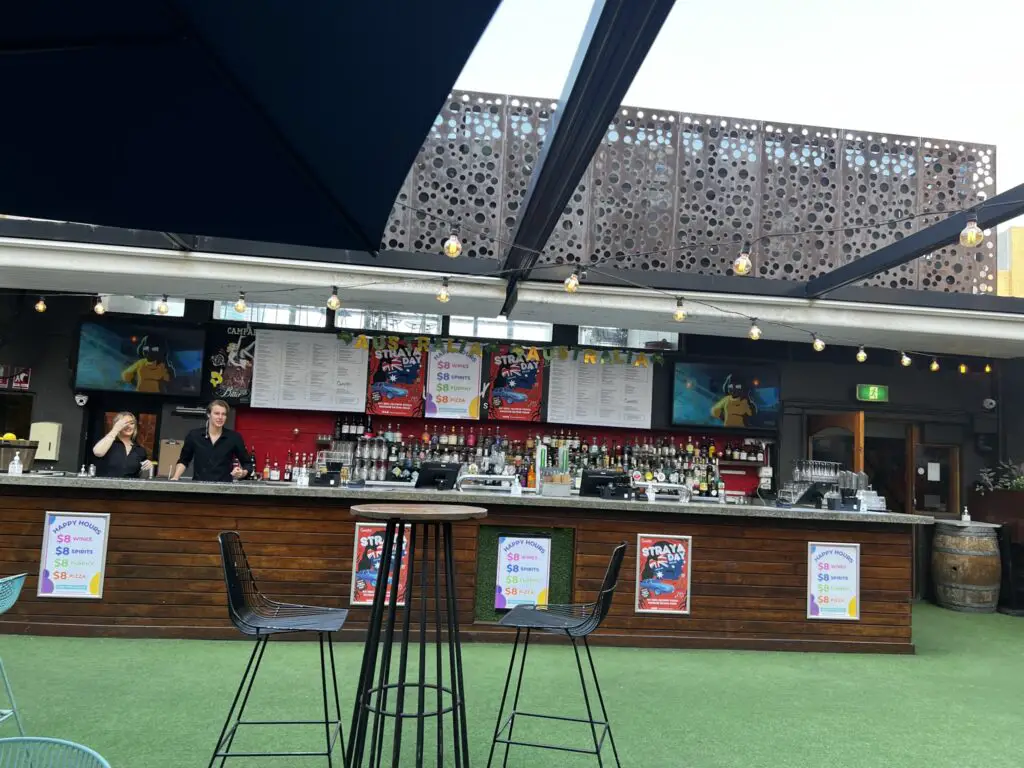 Boilermaker House
If it's whiskey and cheese board you are after then Boilermaker House is a must. The bar has speakeasy kind of vibes, with a very chilled out atmosphere.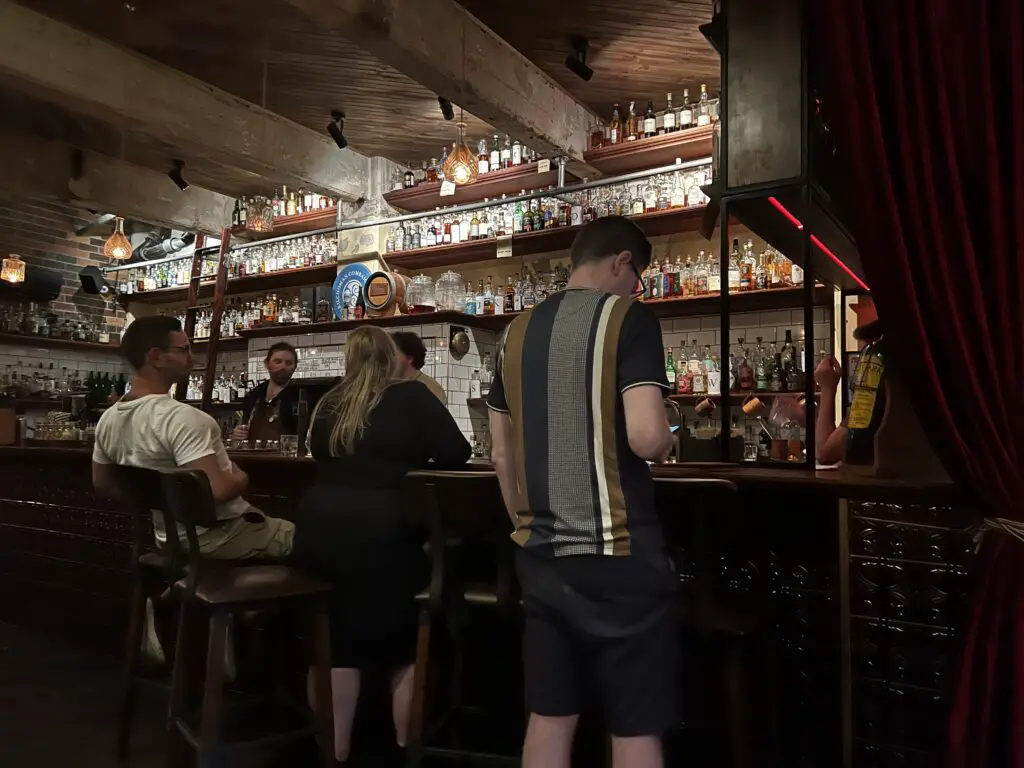 Chuckle Park
I'm adding Chuckle Park to this list because we stumbled upon it late one night, by complete accident. It's a laneway bar that serves cocktails out of a caravan. There is such a chilled vibe here, and the atmospheric fairy lights and great music make you want to stay all night.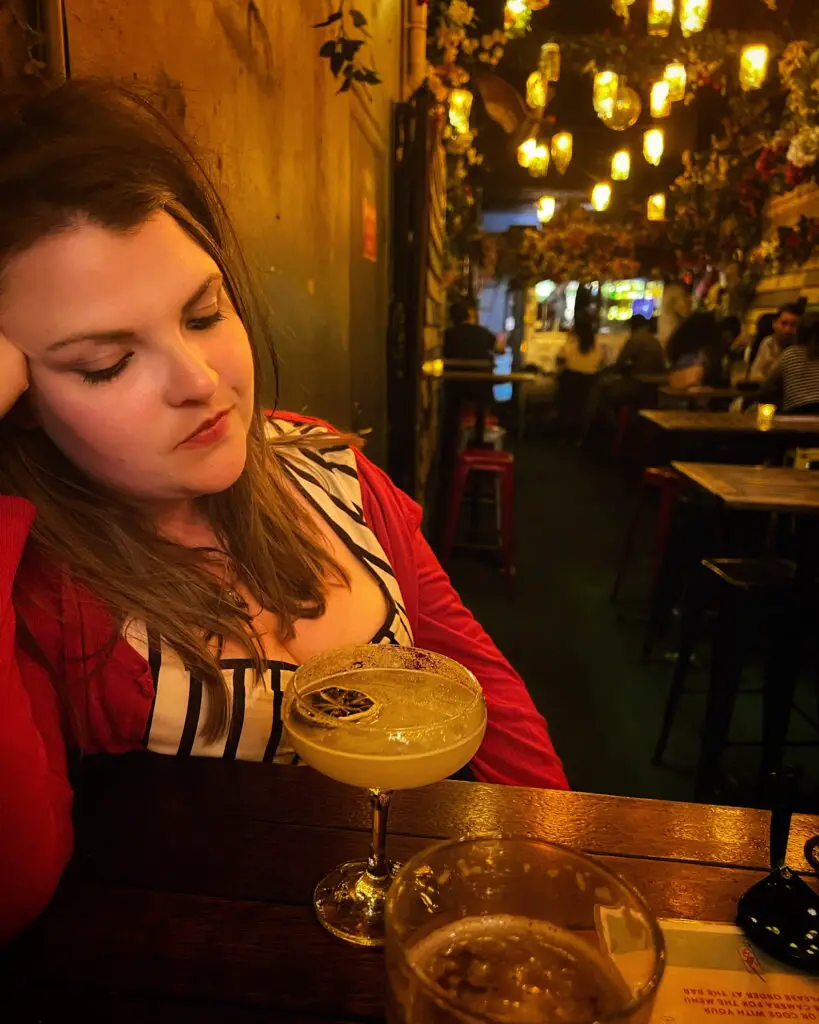 Heartbreaker
For a more rock and roll vibe, our recommendation in the Melbourne CBD is Heartbreaker. They do a lot of international beers, and have a great choice of whiskey too. But our favourite thing is the pizza slices they do, which obviously helps with the copious amounts of whiskey and beer.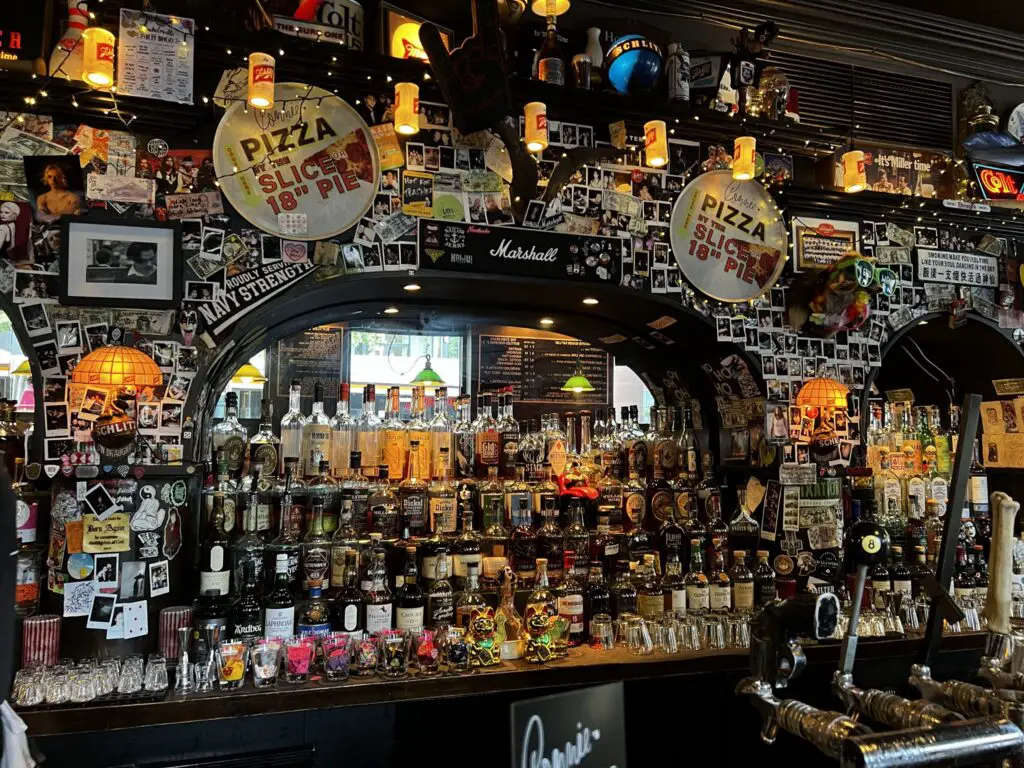 If you want someone to take the stress of deciding on the best bars to go to in Melbourne, then you can do this hidden bars pub crawl.
The best restaurants to add to your 3 day Melbourne itinerary
This list of places to eat in Melbourne is by no means exhaustive. These are just some of our highlights.
Pearl Chablis and Oyster Bar
For a decadent experience of oysters and wine head to Pearl Chablis and Oyster Bar. Admittedly Dave is not an Oyster fan and so we opted for a cheese board that honestly was incredible.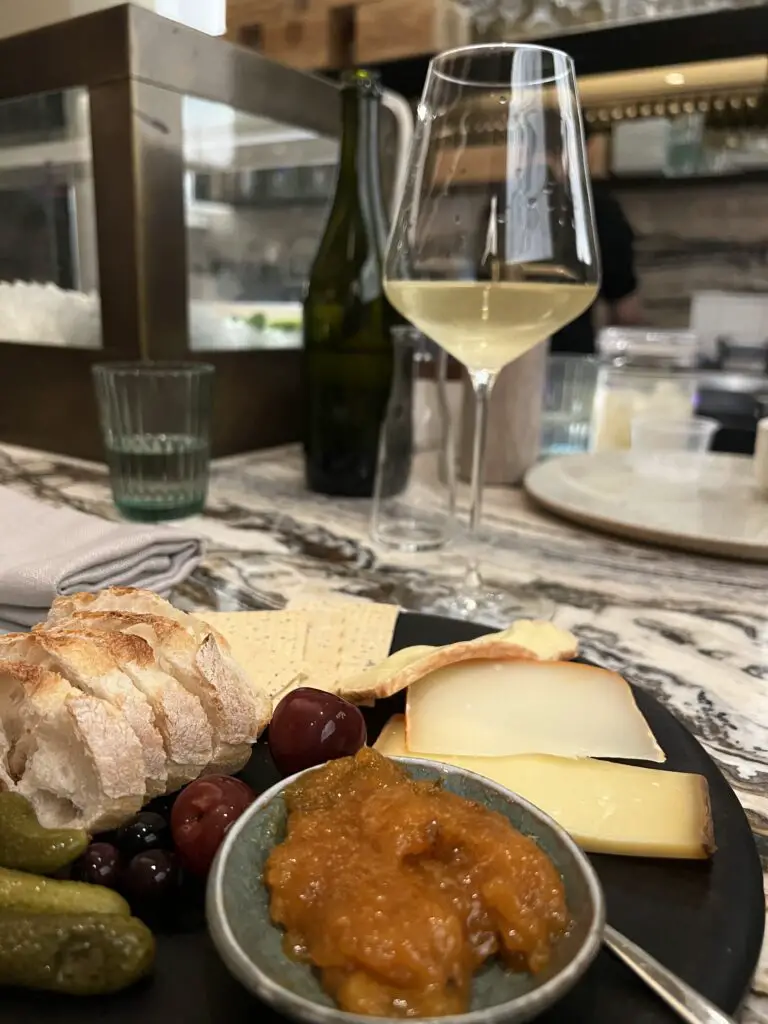 Borsch Vodka & Tears
Borsht, Vodka, and Tears is somewhat a Melbourne institution, and the Eastern European in me obviously had to visit. It is a little further out of the city centre on Chapel Street in Windsor. It's worth a visit though, and there are lots of quirky bars around it so you can make an evening of it. They serve Eastern European cuisine, and cocktails. Their vodka menu is also pretty impressive with mostly Polish serves, but I did find a couple of Ukrainian vodkas which my grandparents will surely be proud of me for ordering!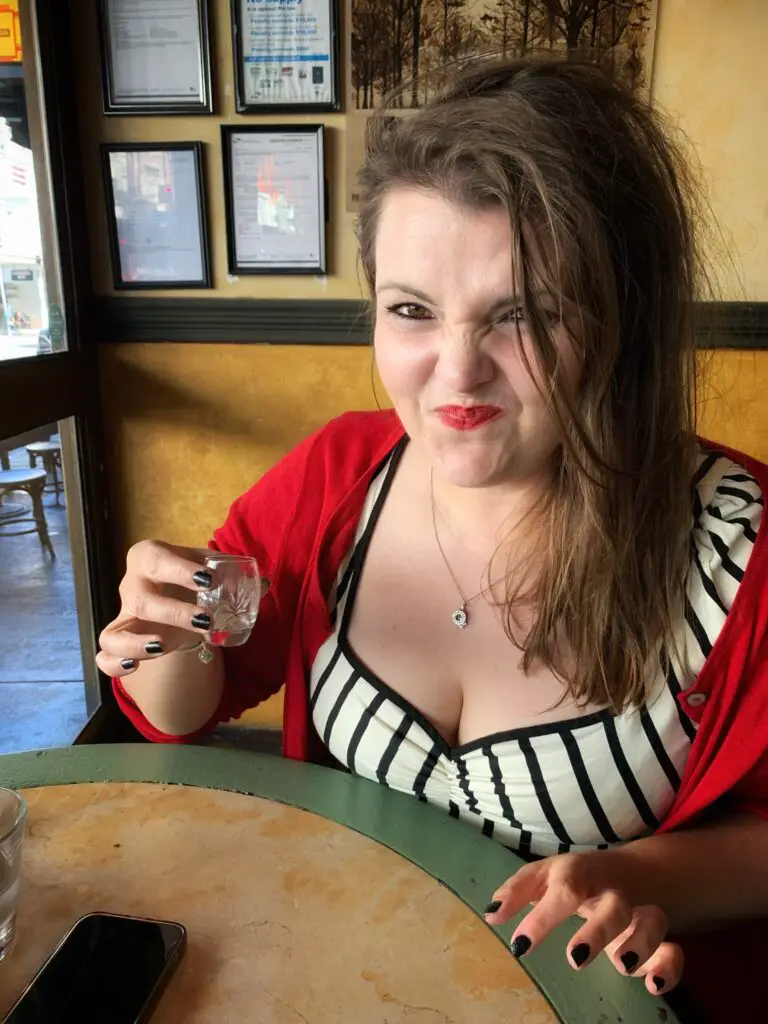 Gimlet
For something a little fancier you can go to Gimlet. They serve a variety of food like oysters, and seafood, and they even have their own caviar service. Gimlet is also a must for cocktails and world class wine.
Krimper Cafe
This cafe is perfect if you are looking for a brunch spot in Melbourne's CBD. It is located down a laneway, and in an old factory adding that edgy cool Melbourne vibe.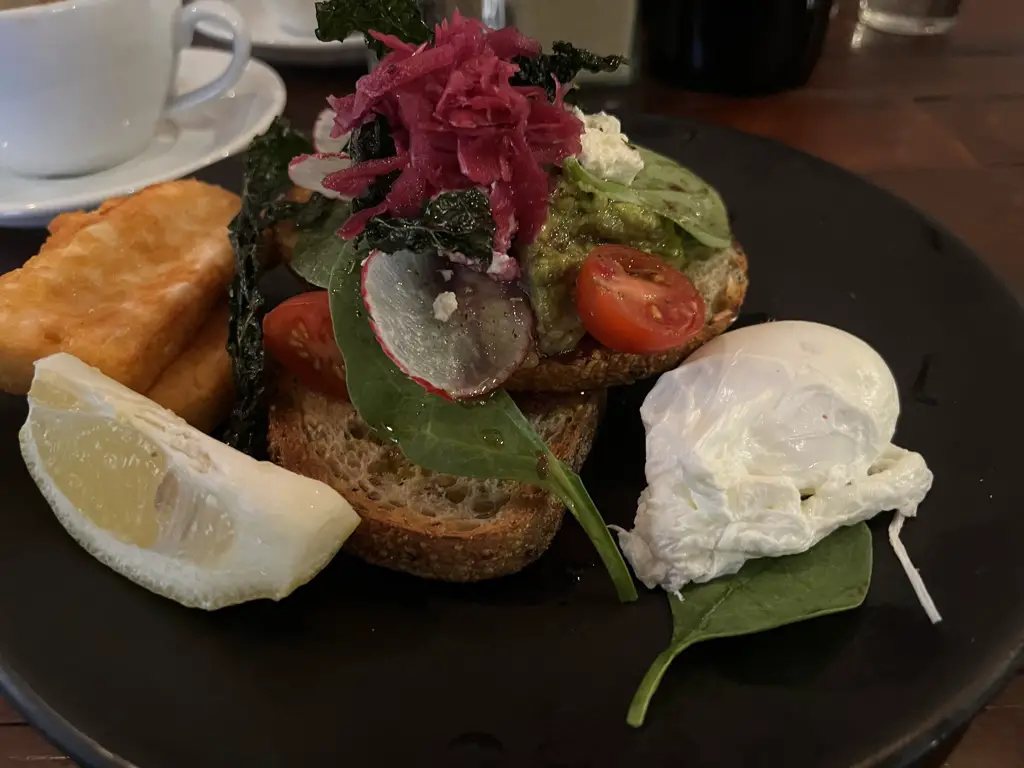 Higher Ground
This is the creme de la creme of brunch spots in Melbourne. At least in my opinion anyway. It's busy but for good reason. The food is incredible. The ricotta pancakes are unbelievable, as is the crab eggs benedict. It's one of those places that actually does live up to the hype so definitely give it a go.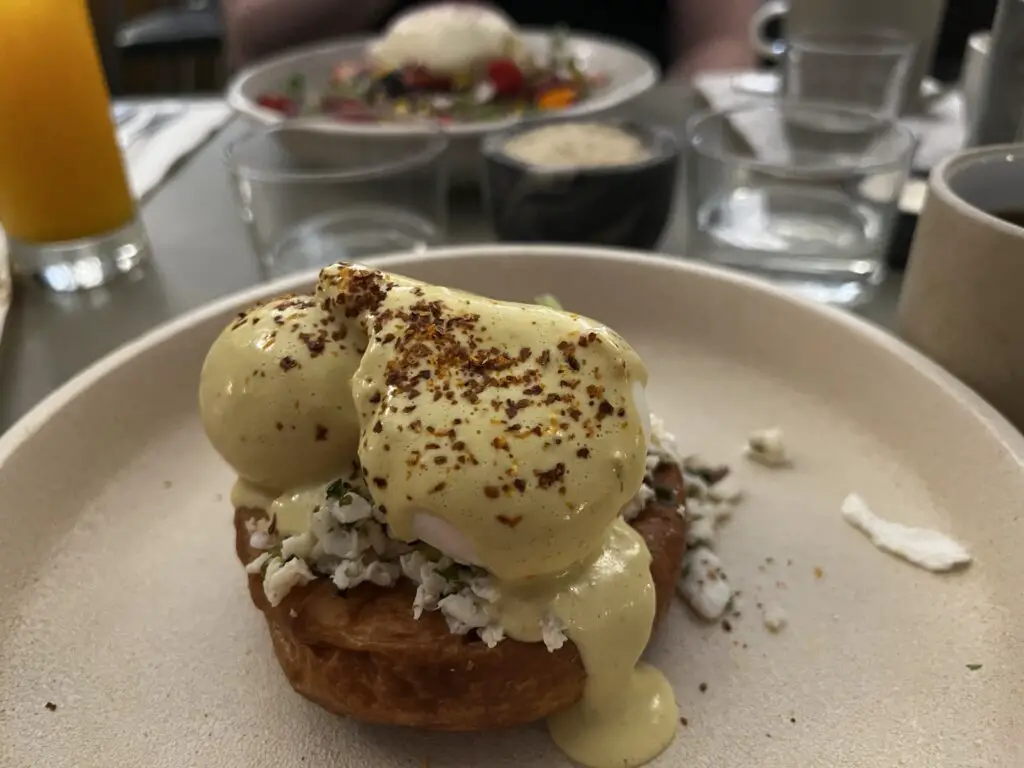 And if you feel like it's all just too overwhelming, and you don't know where to begin with the food portion of your Melbourne itinerary, then here are some suggested tours.
How to get around during your 3 days in Melbourne
Good news for those of you that only have 3 days in Melbourne, it is a relatively easy city to get around. We found that we either walked places or caught the tram. Even better news is that trams are completely free in the city centre zone. You will be notified when the tram is no longer in the free zone and encouraged to tap on at this point.
If you find yourself travelling out of the city centre, then you will need to purchase a Myki Card. It's essentially a pass which is the size of a credit card that you can top up throughout your time in Melbourne. You can purchase and top the cards up at selected stores across Melbourne, but the easiest is to find a 7/11 or a newsagent. The card costs $6 and then any additional credit can be added on top. For our 3 days in Melbourne we topped up with $20 and this saw us through to the end of the trip. But you may spend more depending on where you are going.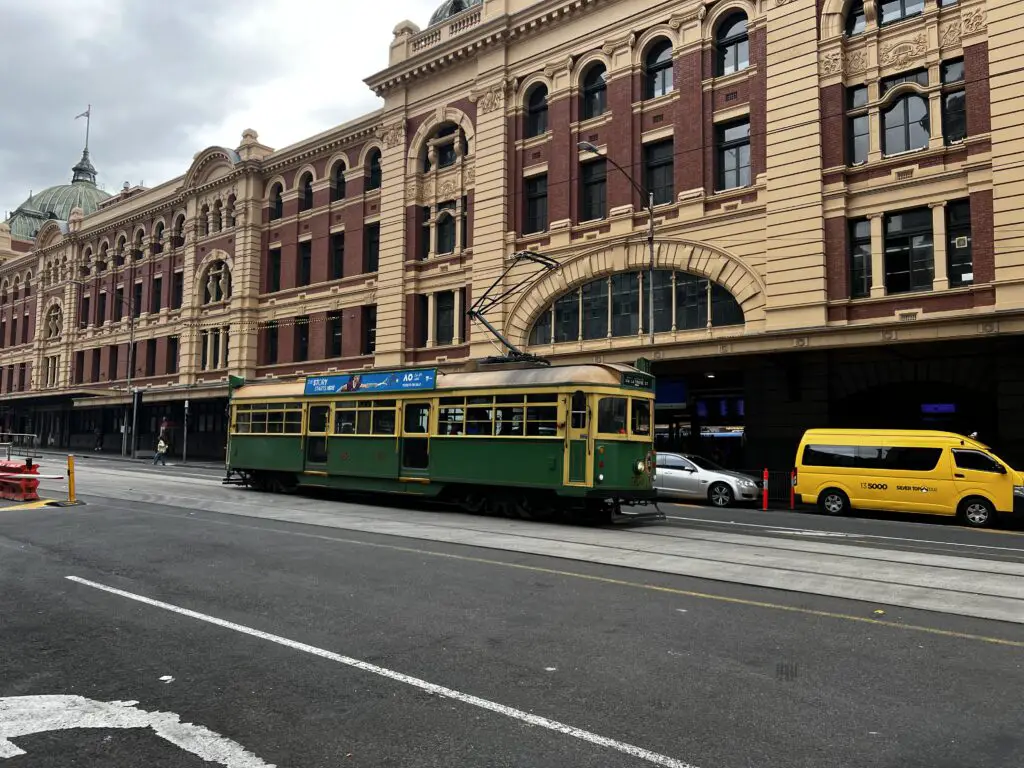 Budgeting for 3 days in Melbourne
Melbourne (and Australia in general) can be quite expensive. I would consider a budget of $200 per person per day as a minimum not including accommodation. A big part of the culture and lifestyle in Melbourne revolves around good food and good drink, so if you plan to go to fancy places make sure you budget this in.
Accommodation costs can vary, and will largely depend on the time of year you book, and how far in advance you do this. We stayed at a 4 star hotel, which costs us around $170 per night. This is quite cheap compared to prices in Europe, but we did book well in advance.
Also in case you were wondering you can pay for things on card at most places in Melbourne, so cash isn't really necessary. Although we had a bit with us just in case.
Best time of the year to plan your Melbourne itinerary
Personally I don't think that there is ever a bad time to plan your Melbourne itinerary. There is so much to do, and you will find something whatever the weather. We visited in January, which is smack bang in the middle of summer. The weather was actually ok, and ranged from 20 – 35 degrees during our 3 days in Melbourne. Summer can get busy though as this is peak school holiday season. It can also get pretty hot – 3 days after we left it got to 38 degrees Celsius, so if you aren't used to hot climates maybe avoid this time of year.
For moderate weather visit in March-May or September – November. This is shoulder season where there are fewer queues for attractions and less demand for hotels.
Low season in Melbourne is between June- August. The weather is quite cool, averaging between 8- 15 degrees Celsius. It can also be windy and rainy at this time, so maybe not ideal if you plan to spend a lot of time outdoors.
Is 3 days in Melbourne enough?
You might be wondering if 3 days in Melbourne is enough. The answer to that, obviously depends on what you want to see and do, but in our opinion 3 days is a reasonable amount of time to spend in Melbourne. You should be able to get to grips with the city centre, explore some of the outer suburbs, and even fit in a day trip if you wanted to.
Melbourne is very much about experiencing the culture, and the food and drink scene, so if you want to delve a little deeper into that you might need longer in the city. We found 3 days in Melbourne just enough time to see the main sights, and eat a lot of really good food!
What to pack for 3 days in Melbourne
Melbourne is a little different to other Australian cities in that the weather can be very unpredictable. We visited in January, which is peak summer and the temperatures ranged from 20 degrees Celsius to 35. So this is something to keep in mind when planning your Melbourne packing list. A trip to Melbourne is all about the layers. Here are some staples that we think you might need for your trip.
Jacket and warm clothes for the winter months
Suncream, hat, sunglasses for the summer months
A light cardigan (even for the summer months)
Comfortable walking shoes
Umbrella (the weather can turn quite quickly in Melbourne)
Tips for planning your 3 day Melbourne itinerary
Here are some of our top tips for planning your 3 day Melbourne itinerary
Book your accommodation well in advance
Melbourne is known as the sporting capital of Australia, if you aren't there to watch sport though check for any big matches/ games in advance as accommodation gets expensive due to the high demand
Don't just stick to the city centre, the real charm of Melbourne lies in the different neighbourhoods
Longer than 3 days in Melbourne
If you have longer than 3 days in Melbourne, and you are considering some day trips, or further travel across Australia here is some more inspiration for you.
Yarra Valley
Wine lovers should definitely take advantage of Melbournes close proximity to the Yarra Valley. On this tour you can visit some of the regions top wineries and try some really good local food.
Dandenong Ranges
Another excellent day trip to add to your 3 day Melbourne itinerary is a visit to the Dandenong Ranges. You should also try and ride the Puffing Billy, a famous steam train that takes you through the ranges.
Great Ocean Road
Driving along the Great Ocean Road is one of those things you should add to your Australia bucket list. You get to experience some of the beautiful and vast landscape Australia has to offer, all on a day trip from Melbourne.
If you enjoyed spending time in Melbourne, then you might be wondering if Brisbane is worth visiting? This guide details everything you can do for a week in Brisbane, but you can adapt it to your own timeframes to plan the perfect trip.
Should I spend 3 days in Melbourne?
If you are on the fence about visiting Melbourne, we hope that this article inspires you to visit. As you can see there is so much to see and do, and add to your own Melbourne itinerary. So if you are a fan of culture, good food, good drinks, friendly people, and much much more Melbourne is definitely the place for you. Have a great trip and enjoy your 3 day Melbourne itinerary.
If you found this guide to spending 3 days in Melbourne useful, then make sure you pin it for later.