If you are wondering what is London famous for, you have come to the right place. In this article we list all the things that the UK capital is famous for, including its incredible architecture, big red buses, and of course fish and chips.
We have categorised this post in to several sections including, buildings, transport, tourist attractions and more. This is your one stop shop for everything that London is famous for.
What is London famous for? Buildings
So if you are wondering what is London known for in terms of buildings we have listed the four main buildings that people regularly associate with the city.
Houses of Parliament
The Houses of Parliament are made up of the House of Commons and the House of Lords. They are essentially the centre of political life in the UK.
Located on the River Thames, and in the city of Westminster, this is probably one of the most famous buildings in London. Designed by Charles Barry, the Houses of Parliament are a great example of Gothic Revival style architecture.
The original Houses of Parliament or Palace of Westminster as it is formally known was built in the 11th Century. It was subsequently damaged in a fire in 1512, but then completely destroyed in another fire in 1834. It was then replaced with the structure that we see today.
Interestingly since 1970 the building itself has been a Grade I listed building and since 1987 it has been a UNESCO World Heritage Site.
The Shard
The Shard might not be as old as some of the other buildings in London like the Houses of Parliament, but it is probably equally as recognisable. The Shard is a 72 story skyscraper that as the name suggests looks like a shard of glass poking out of the London skyline. The Shard is currently London's tallest building standing at 309.6m at its highest point.
Construction began in 2009 and in February 2012 the observation deck was officially open to the public. You can visit the observation deck which is called 'The view from the Shard', and it is one London's most popular tourist attractions.
Westminster Abbey
Westminster Abbey is a beautiful gothic cathedral which is a short walk from the Houses of Parliament. If you are into the Royal Family, then you will recognise it from a lot of Royal Weddings, including Prince William's wedding to Kate Middleton.It is also the traditional place of both coronation and burial for English Monarchs. 
St Paul's Cathedral
Much like Westminster Abbey St Paul's is famous for holding a number of weddings and funerals of prominent people. One of the most famous funerals held here was for Winston Churchill, the UK Prime Minster during WW2.
The design is English Baroque and was created by Sir Christopher Wren. The cathedral dome is a prominent part of the London skyline, and until the late 20th Century was the tallest building in the city.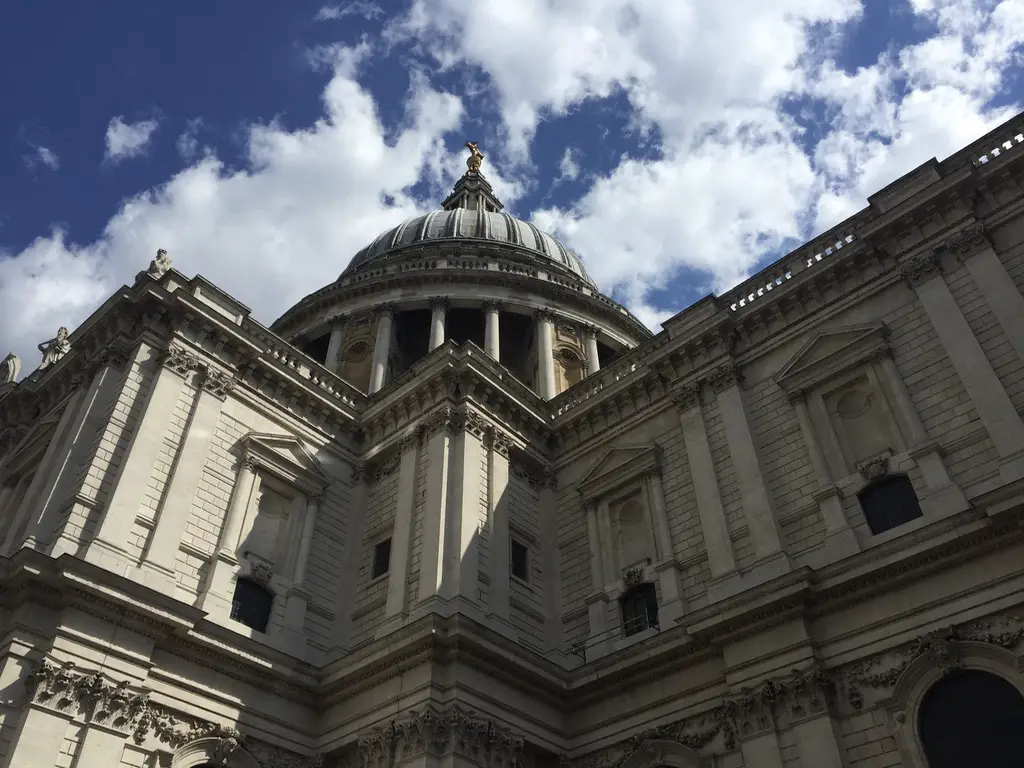 What is London famous for? Royalty
It wouldn't be a good list if things London is famous for without mentioning royalty. London is of course synonymous with the royal family.
Buckingham Palace
We couldn't have a list of things London is famous for without mentioning Buckingham Palace. Recognised around the world as the home of the royal family, the palace is often the backdrop to ceremonial visits to the UK.
Another one of the things London is famous for is of course the changing of the guard. This traditional ceremony includes the guards decked out in red coats, and black bearskin hats, and also features a marching band.
The ceremony doesn't happen everyday, so you are best checking the palace website for more information on dates and times.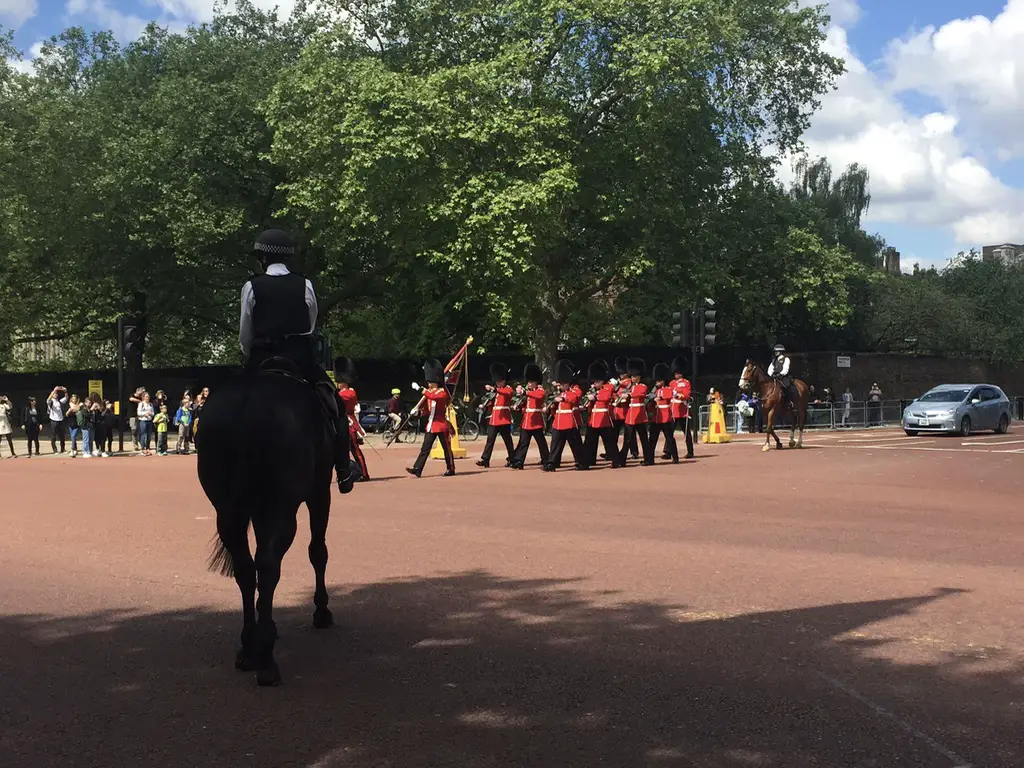 What is London famous for? Transport
Transport around London is certainly very distinguishable from the big red buses to the black cabs. Here are some of things London is famous for in terms of transport.
Double Decker Buses
When you think of London you can't help but think about those double decker red buses. The bus is London's oldest form of public transport.
The first double deckers in London were introduced in 1847 and were horse drawn, although single decker buses came into use slightly before this. They were originally called the 'omnibus' which is latin for 'for all'. Eventually this was shortened to bus, which is were the name came from.
In the 1920's motorised buses came into play, with several companies running bus routes across London. The most successful of these was the London General Omnibus Company who painted their buses bright red to stand out from the competition.
Double deckers were popular as they were able to handle the high passenger demand, and could obviously hold more people than a single bus. And the longer accordion type buses were not practical as they were not able to negotiate London's narrow streets.
These days you see red double deckers all over London, and in our opinion a great and cheap way to get around London.
Black Cabs
Another mode of transport that London is famous for is the Black Cabs, also known as the Hackney Carriage. Before WW2 the taxis were all different colours, however after the war they were sold in the standard black colour.
The cabs are unique in their seating arrangement and can transport 5 people, 3 on the back seat, and 2 on the fold down seats behind the driver.
The Tube
The Tube, or the London Underground if we are being proper about it, is another thing London is famous for. It was the world's first underground train system, when it opened in 1863.
The Underground at present has 11 lines and 270 stations that it services. That translates to about 5 million journeys per day in terms of footfall.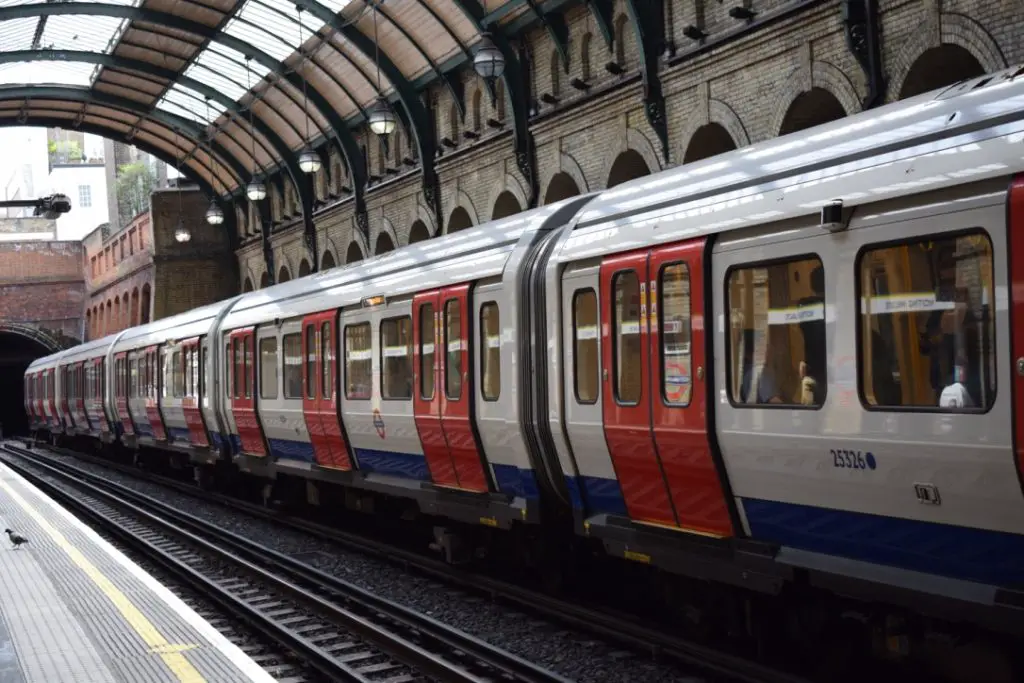 What is London famous for? Attractions
Obviously London is famous for some of its tourist attractions. Here are some of the highlights to answer your question, what is London known for?
The London Eye
The London Eye, or the Millennium Wheel is one of the things London is famous for. It opened to the public in the year 2000, and at the time was the world's tallest ferris wheel. It has since been surpassed by others around the world, but its popularity remains.
Initially the London Eye was only supposed to be a temporary attraction with a 5 year lease, but in 2002 it was granted permanent status.
It takes about 30 minutes to do a full rotation and you really do get an amazing view of London. Each year around 3 million visitors visit and do the full rotation, making it one of the most popular tourist attractions in London.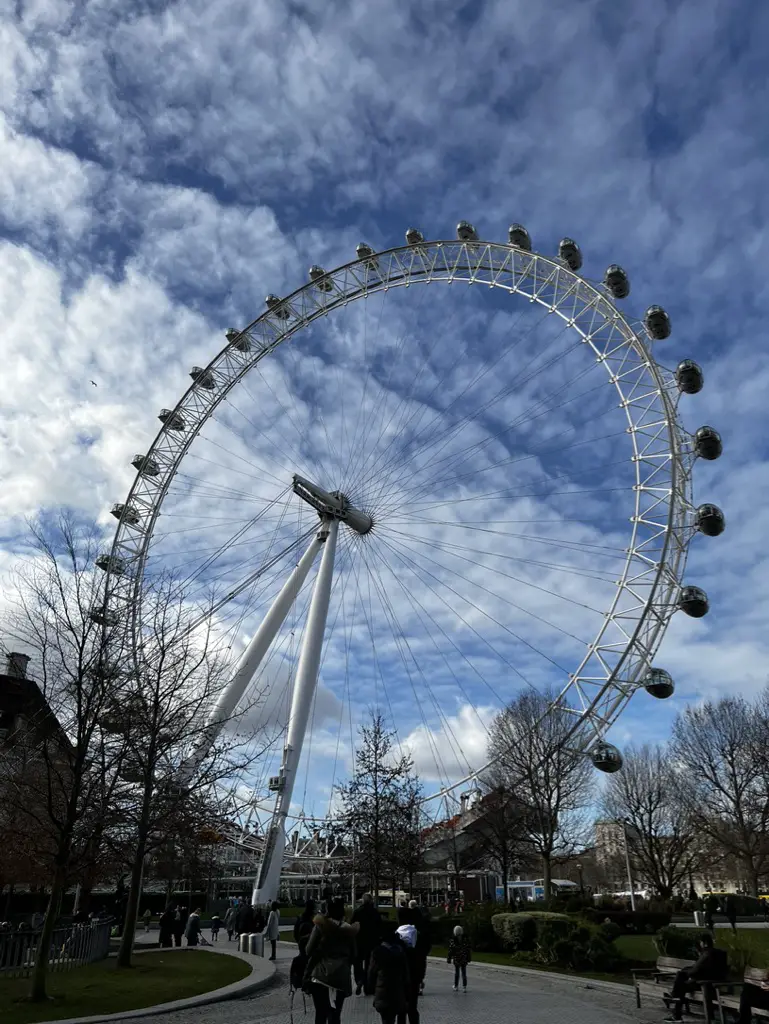 Big Ben
So here is a fun fact. Big Ben is actually the nickname for the bell which sits in the clock tower beside the Houses of Parliament The tower itself is called the Elizabeth Tower.
In 1834 the original Palace of Westminster (Houses of Parliament) was burnt down, so when thinking about rebuilding it was decided that a clock tower would also be included.
The bell first chimed in 1859, and since then the clock itself keeps an accurate time. Even after a bomb struck the Commons chamber during WW2, Big Ben survived. Although in 2017 refurbishment works have meant the clock mechanism will stop working at times during this.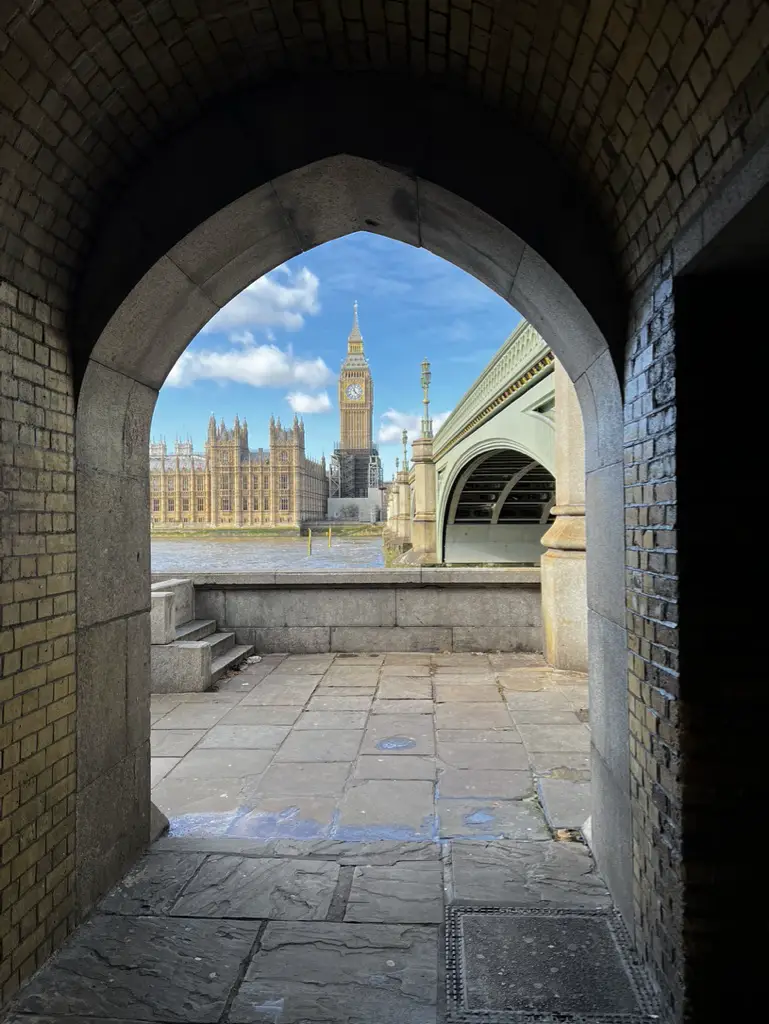 London Bridge
As a kid I used to think one of the things London is famous for was London bridge. I'm sure many people have heard the nursery rhyme about London Bridge falling down. I think in my mind at the time what I thought London Bridge was, it turns out was actually Tower Bridge. London Bridge is a pretty plain bridge which brings me to the next point below.
Tower Bridge
Another of London's most famous monuments that often gets confused with London Bridge, is Tower Bridge. The bridge was completed in 1894 which makes it well over 100 years old.
Tower Bridge is a suspension style bridge that only opens 800 times a year these days compared to over 6000 times when it first opened.
Incredibly over 40,000 people cross the bridge everyday. You can pay for entry into the Tower Bridge Exhibition, and more information can be found here. A lot of Thames cruises also go under the bridge giving you a unique view as you pass underneath.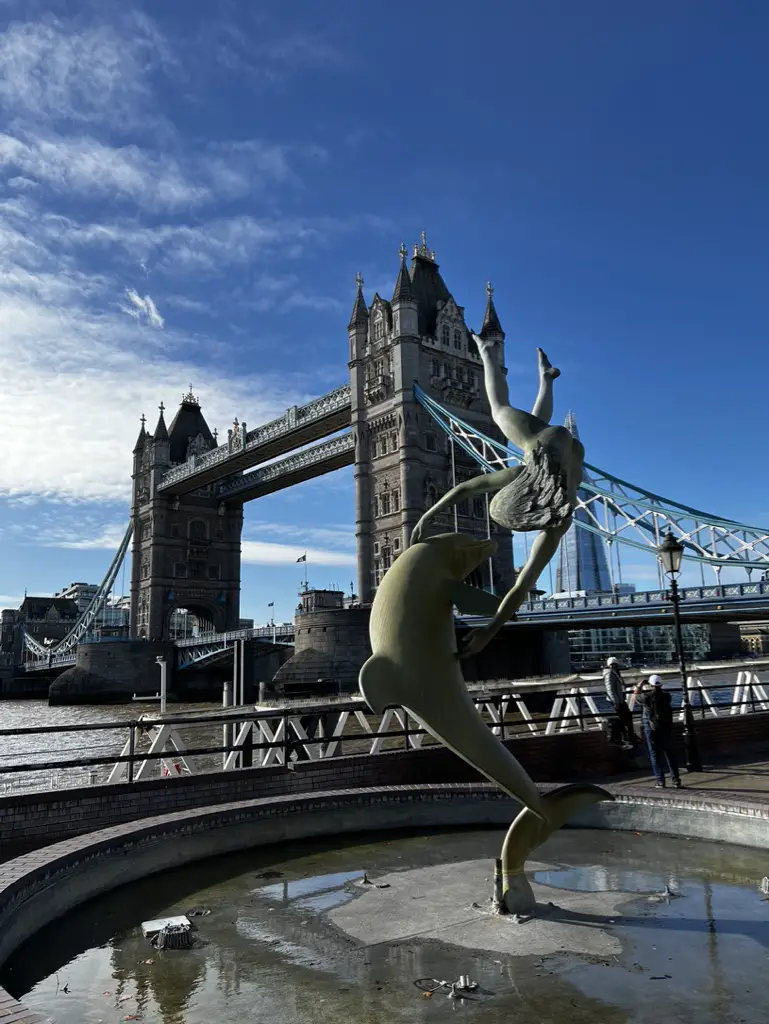 What is London famous for? Museums
London has a lot of fantastic, and often free museums. Here are some of the most popular.
Natural History Museum
The Natural History Museum is probably most famous for showcasing dinosaurs, and other natural science exhibits. The museum is based in a Victorian building and is probably one of the most popular museums in London.
British Museum
The British museum houses the world's biggest collection of antiquities. Here you can see things like, Roman artefacts, Egyptian Mummies, and even the Rosetta Stone. It is free to enter, although some exhibitions may require an entry fee.
Tate Modern
Another free museum, apart from special exhibitions, the Tate Modern is home to works by Dalí, Picasso, Warhol. Located in a former Power Station the Tate Modern is conveniently located on the Thames, and just across from St Paul's cathedral.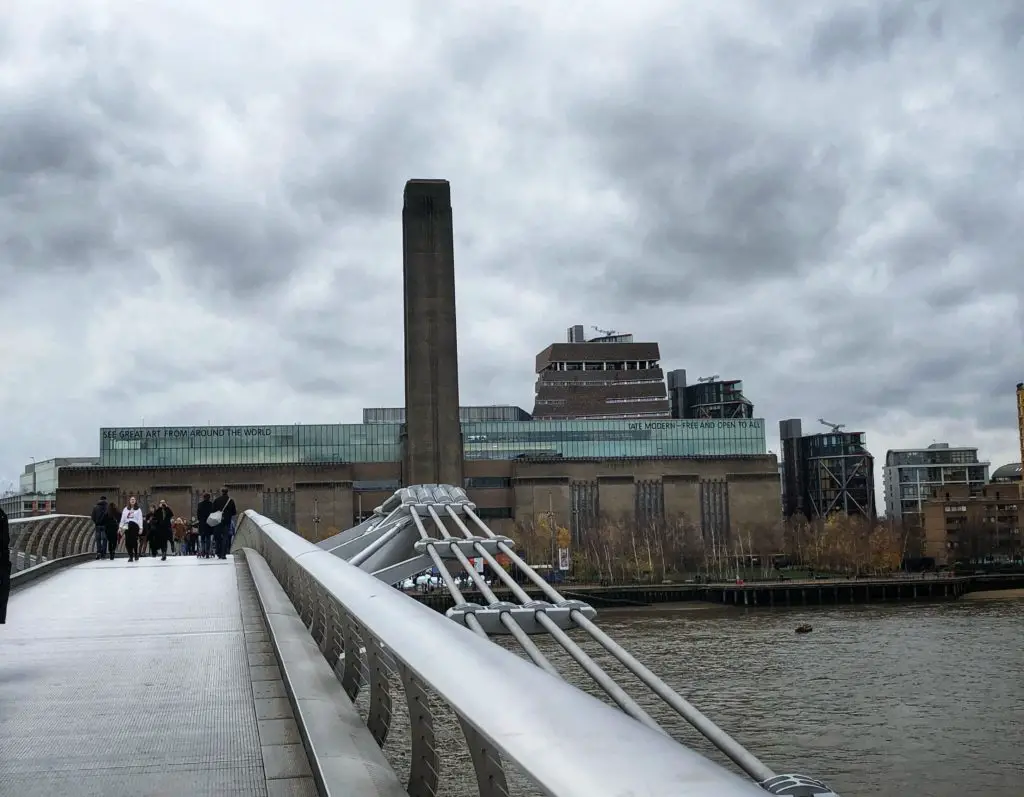 What is London famous for? Green spaces
Another of the things that London is famous for has to be the green spaces in the city. Despite it being a heavily built up place you will still find several green spaces to relax.
Hyde Park
Hyde Park is probably London's most famous park, spanning 350 acres, there is a lot to see and do in the grounds.
Some of the more popular areas have to be speakers corner, a place where to this day people gather to debate and speak to the masses. Famous speakers are George Orwell and Karl Marx.
There is also a large lake where in the summer months you can swim, or rent a paddle boat in the London sun.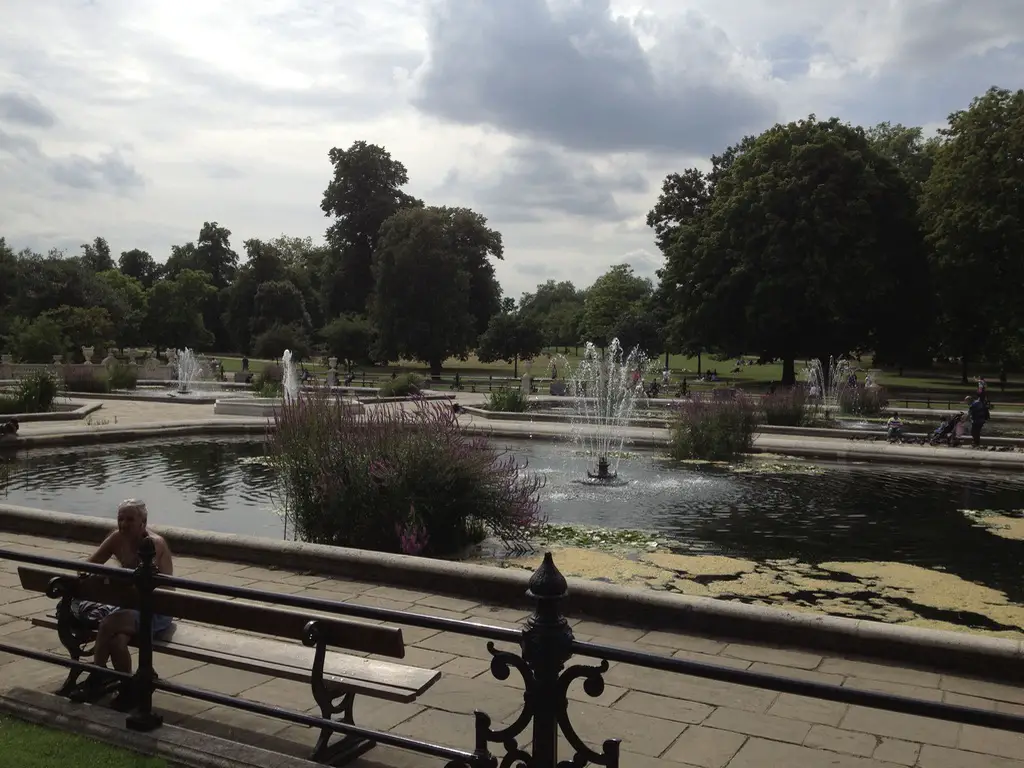 St James Park
Located just next to Buckingham Palace St James Park is a lovely place to take a stroll. It also has a wonderful view of Westminster Abbey and the London Eye when you stand on the Blue Bridge and look west.
What is London famous for? Neighbourhoods
Camden
Camden is sort of an alternative/indie paradise. You can explore the markets and pick up some quirky T-Shirts. There are also some amazing indie music inspired bars where you can sit and have a drink. Our favourite bar has to be the World's End located just across from the Camden Tube Station.  Overall Camden is a great place to go if you want to buy anything from funky jewellery, to souvenirs, to sunglasses. The atmosphere in Camden is almost an anything goes kind of feel.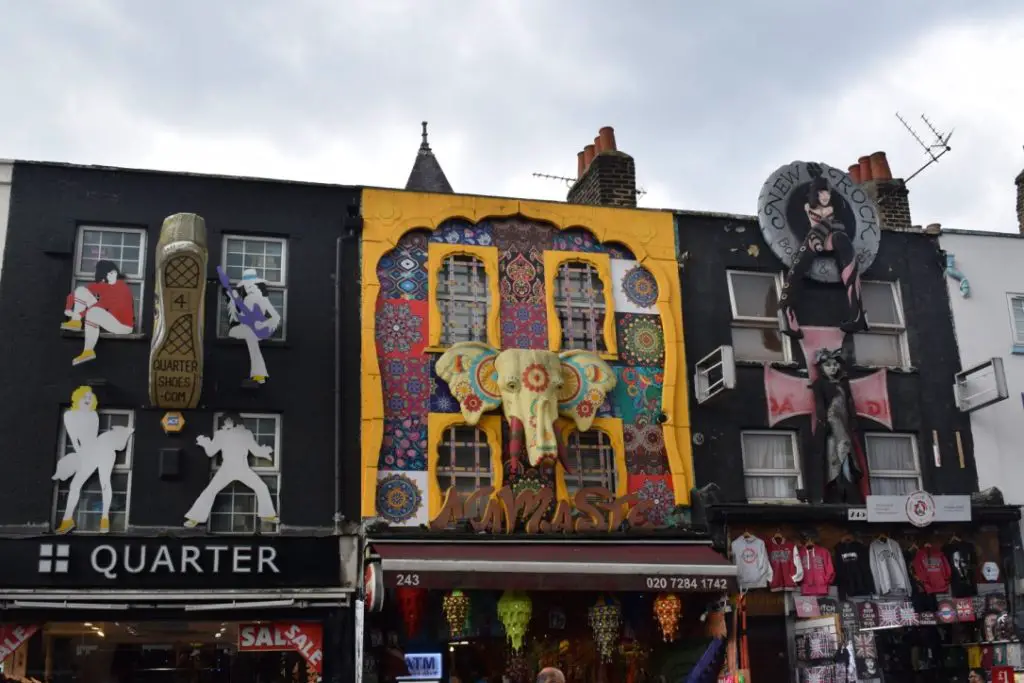 Notting Hill
Apart from its association with the Notting Hill carnival, the neighbourhood is famous in its own right. Full of quirky bars, restaurants and galleries it is a very multicultural part of London.
You might also know it from the Hugh Grant/ Julia Roberts film with the same name. You can do a tour that takes you to all the filming locations and provides you with a history of the area.
Chelsea
This is probably one of the more affluent areas of London, and apparently where James Bond lived. There are a lot of high end shops and restaurants here, as well as some quaint and colourful houses.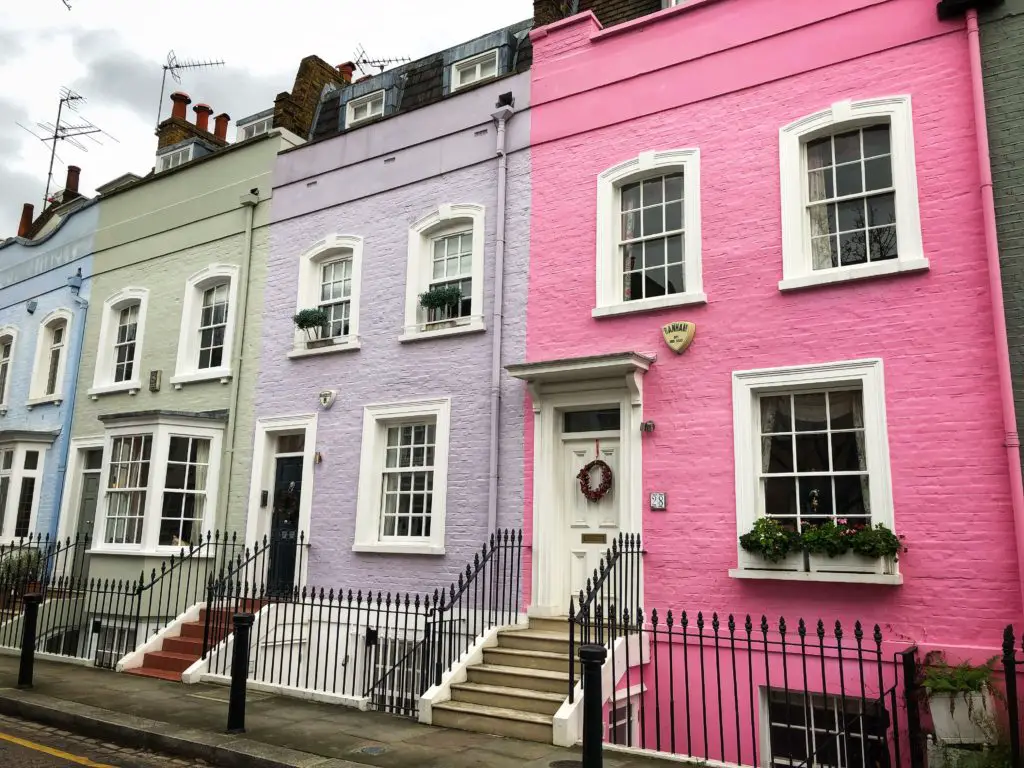 Covent Garden
Another of London's most famous neighbourhoods has to be Covent Garden. This shopping and entertainment hub is popular with locals and tourists alike.
What is London famous for? Food & Entertainment
Apart from all the attractions and buildings, one of the things London is famous for has to be food and entertainment.
Fish and Chips
So apparently both London and Lancashire claim to be the inventors of this meal. Either way fish and chips has to be the UK's most famous dish. If you are in London the best fish and chips can be found (in our opinion) not at restaurant but at a local neighbourhood 'chippy'. Also make sure you order it with mushy peas. Yum!
English Breakfasts
Commonly referred to in the UK as a 'fry up', English Breakfasts are very popular and a must try if you are visiting London. It includes things like eggs, bacon, sausage, baked beans, fried bread, mushrooms, tomatoes, and black pudding.
English Pubs
One of the things London is famous for (and the whole of the UK for that matter) is of course the pub. Pubs in London can be traced back to Roman times, where they started the idea of the Tavern, a place visitors, importers, and soldiers could visit to quench their thirst. Ale was one of the more popular things brewed in the UK, which is another must try when you are in London.
There are so many pubs dotted across London, although one of the prettiest has to be the Churchill Arms in Notting Hill. The pub is decorated in flowers year round and these days is one of the most instragrammed pubs in the city.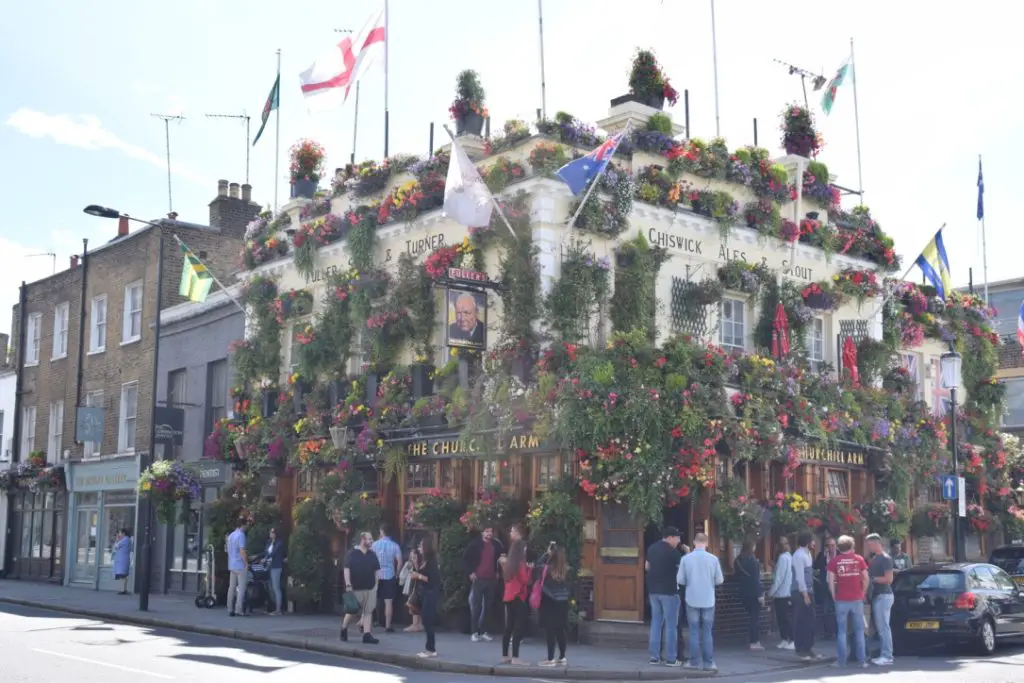 The West End
The West End is London's world famous theatre district. It has an incredibly vibrant atmosphere, and you will know you are here when you see glitzy, lit up billboard, advertising shows.
What is London famous for? Shopping
If you are in to shopping holidays London is a must. Here are some of the most famous shopping districts in London.
Bond Street
Bond Street is known for its luxury and designer stores, located in the heart of Mayfair. If you are looking for Chanel, Louis Vuitton, and Hermes Bond Street is for you.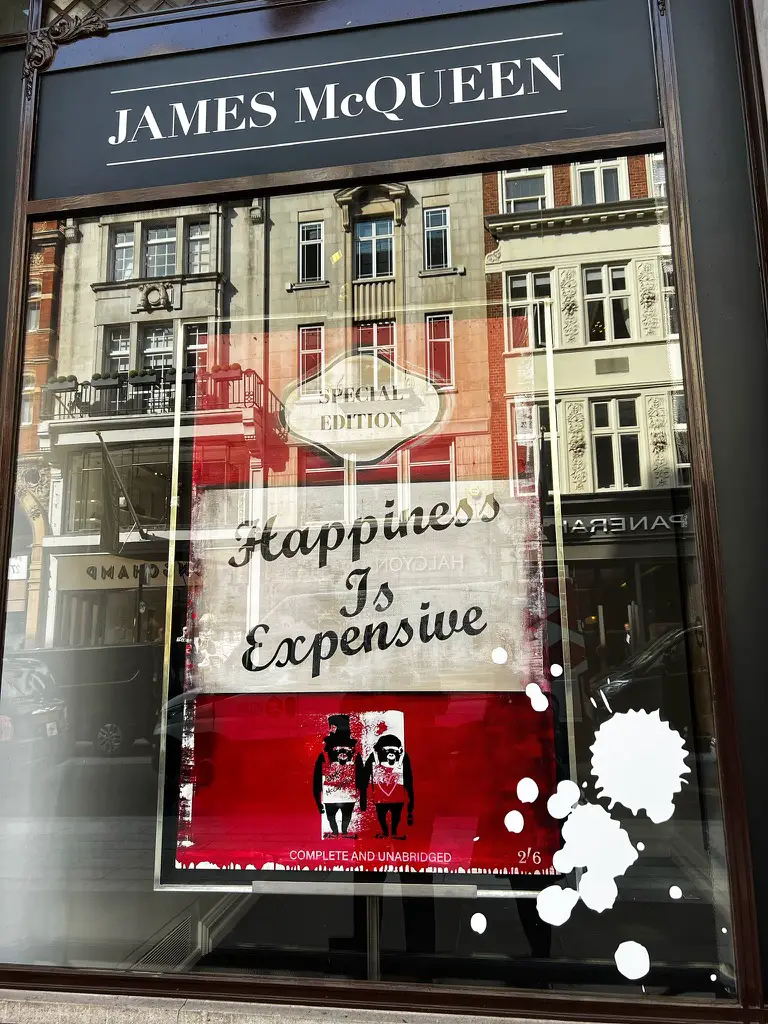 Oxford Street
A lot of flagship stores from the UK's biggest brands are located on Oxford Street. Referred to as the world's biggest high street, this is the more affordable shopping street in London. Here you will find stores like House of Fraser, River Island, and Gap.
Harrods
Ok obviously this isn't a shopping district but let's be fair Harrods is one of the most famous department stores in the world. Dating back to the 1800's the store is very much associated with luxury and opulence. Another interesting fact, is that it is the largest department store in Europe.
What is London famous for? People/ Characters
The Queen
The Queens is obviously one of the most recognisable figures in the UK, and when you think of London you are probably going to think of the royal family.
Sherlock Holmes
One of the most famous addresses in London has to be 221B Baker Street. Now home to the Sherlock Holmes Museum, this was the fictional address of Arthur Conan Doyle's most famous character.
James Bond
Another famous literary character is Ian Fleming's James Bond. Bond is supposed to live in Chelsea and the headquarters of MI6 is also based in London.
What is London famous for? Festivals
Notting Hill Carnival
The Notting Hill Carnival has taken place in Notting Hill since the 1960's. It is an annual Caribbean festival held in August each year. The Carnival celebrates the British West Indian community and is known for its bright colours, musical beats, and overall sense of unity.
What is London famous for? Miscellaneous
Finally here are some other things London is famous for that don't fit into the other categories.
Red Phone Booths
London's red phone booths are iconic, with the colour being chosen to make them easy to spot. In modern day society they may no longer be used as phone boxes per se, but they are still synonymous with the UK.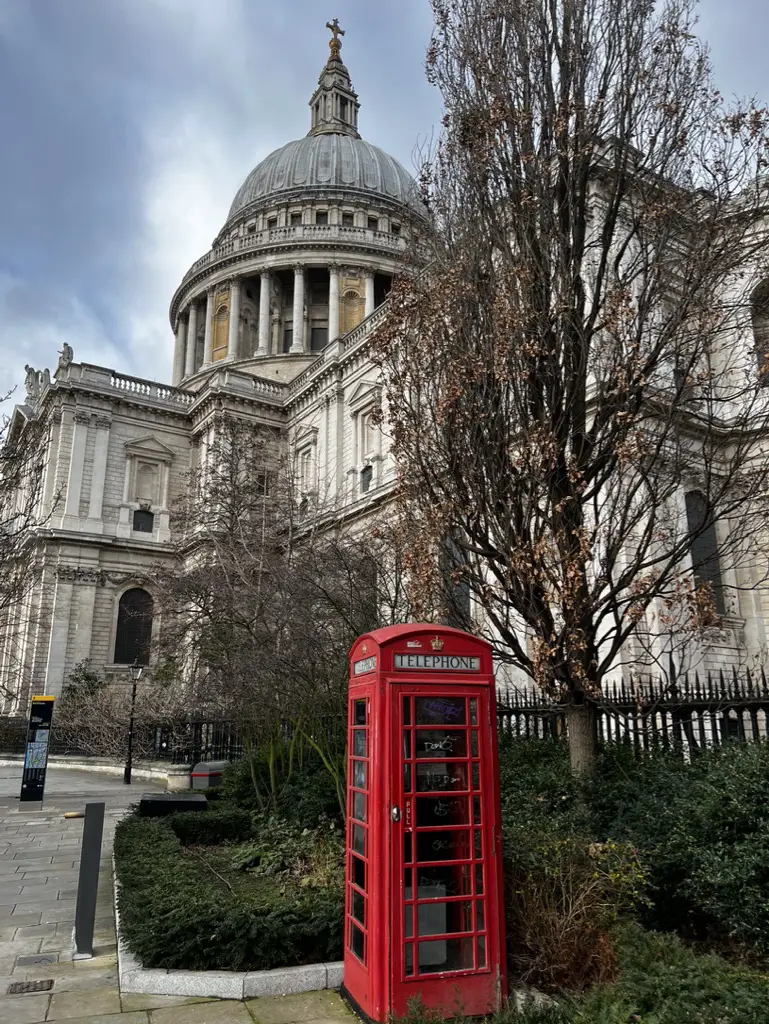 River Thames
The River Thames is actually the longest river in England and is 346km. Starting in Gloucestershire it goes through London then out into the North Sea.
Due to the fact that it flows throughout London it allowed the city to become an economic centre of England.
These days you can book boat tours that take you down the Thames. A lot of London's attractions are visible from the river such as, the Houses of Parliament, St Pauls, and the Tower of London.
Rain
It wouldn't be England without rain. Fortunately there is still a lot to do in London in bad weather. On average you get about 11-15 rainy days per month in London. If you are visiting London, do make sure you pack that umbrella!
Things London is famous for
So hopefully after reading this article you no longer need to ask the question 'what is London famous for'? As you can see London is a world famous city with so many things to see and do. If you have found this helpful please don't forget to pin for later.