Some of the imagery that springs to mind when thinking about Croatia, has to be crystal clear water, and gorgeous beaches. For this reason when we were planning our trip to Dubrovnik we really wanted to make sure we had enough time to also do an Elaphiti Islands tour. Located northwest of Dubrovnik the Elaphiti or Elafiti islands are an archipelago made up of a number of islands in the Adriatic Sea.
They provide a great escape from the hustle and bustle of Old Town Dubrovnik, and give you a taste of life by the sea. They are also a perfect place to go to relax and enjoy life at a slower pace. Here is everything you need to know about planning your own Elaphiti Islands day trip.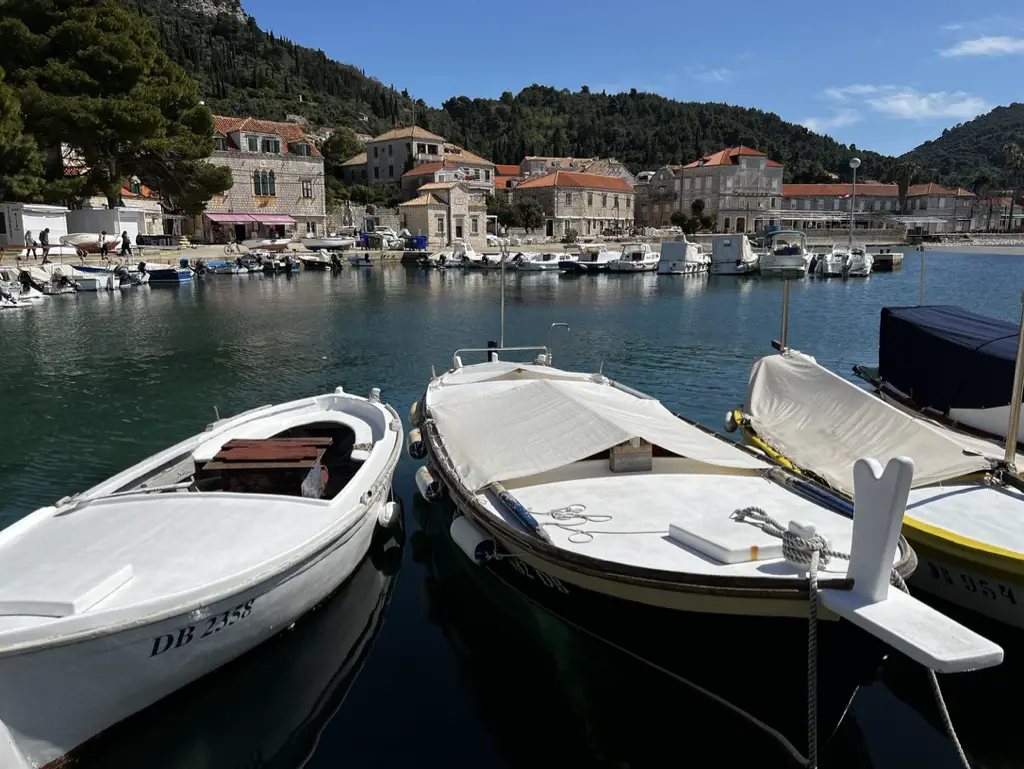 How to get to the Elaphiti Islands
So the first thing to know when planning your Elaphiti Islands day trip is how to get there. The 3 main Islands that you will want to explore are Koločep, Lopud, and Šipan. You can get the ferry which operates 4 times a day, except on Sunday when the service reduces to twice a day. Although depending on which time of year you are travelling this schedule may change so be sure to check their website for up to date timetable details before you set off.
The other alternative is to book an Elaphiti Islands tour though a private operator. This is probably your best option unless you are planning to stay overnight on one of the islands.
How long do you need to explore the Elaphiti Islands?
The amount of time you need to explore the Elaphiti Islands will of course depend on what it is you want to do on the islands. If you have the time, and you just want a relaxed break away from the rest of the world then you may want to consider staying the night.
If you are short on time, the good news about visiting the Elaphiti Islands is that you can do it all in a day. The islands are relatively small so you probably only need an hour or so on each one, although you may want a bit longer on Lopud.
Choosing the best Elaphiti Islands tour
If you decide to go down the Elaphiti Islands tour route, then you will probably be faced with the dilemma of which tour to choose from. Tours range from private tours, to boats with larger groups of around 60 people or so. It all depends on what you want. Some tours also include extras like speed boat rides and snorkelling. We chose one of the basic tours, which was perfect because you get taken to the Elaphiti islands and get free time on each of them so the boat ride there is only part of your journey.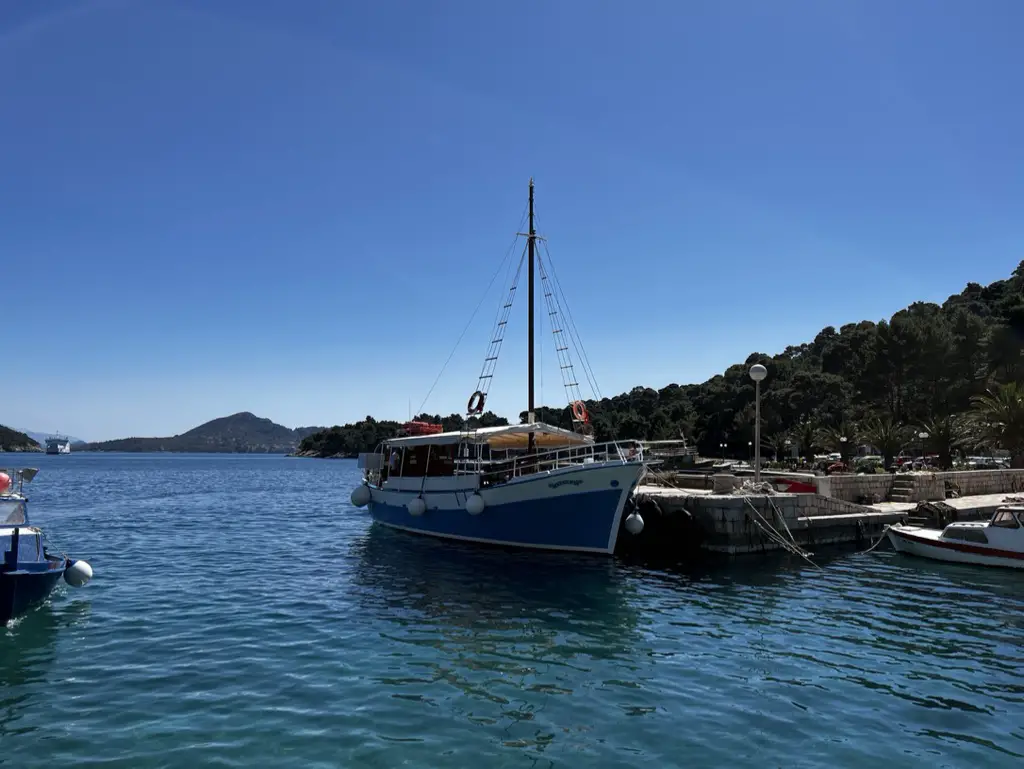 Here are some of the best Elaphiti Islands tours that you can book just to give you a taste of the kinds of experiences that are out there.
This tour is very similar to the one we did. You get taken to each of the islands, and have free time to explore yourself. You also get lunch and drinks on the boat. This is another tour that was very similar to the one we booked.
If you want to travel via a more unusual vessel then this Elaphiti Islands tour might be for you.
Best time to book your Elaphiti Islands tour
If you are wondering when the best time to book your Elaphiti Islands tour then it is important to note that these tours do not operate all year round. They usually start in April, and the tours are very much weather dependant. If the weather isn't great chances are your tour will be cancelled and you will be encouraged to book on the next day instead. Make sure that you book well in advance and be prepared for changes to your itinerary.
Elaphiti Islands day trip tips
Here are some things we think you should know before planning your Elaphiti Islands day trip
The trip usually lasts a full day so if you are in a rush this might not be the tour for you
Bring sun cream because it does get pretty hot on the islands with limited shade
If you are planning to swim make sure you bring your swimming gear and a towel
Bring some cash with you, especially for some wine tasting on Šipan Island.
What to expect on your Elaphiti Islands tour
All in all we spent about 8 hours on our Elaphiti Islands tour. We were picked up from our hotel at about 9.20am and driven to the tours departure point. Not long after we set sail for the islands. The itinerary was roughly as below:
Kolocep Island – 45 minutes to explore
Sipan Island – Just over an hour to explore
1pm – Lunch is provided on the boat
Lopud Island – 3 hours to explore
I should also note that drinks are provided throughout the tour which included Grappa, Croatian wines, and soft drinks. At the end of the tour once you arrive back in Dubrovnik, there are buses waiting to take you back to your hotel.
Elaphiti Islands Tour – Visiting Koločep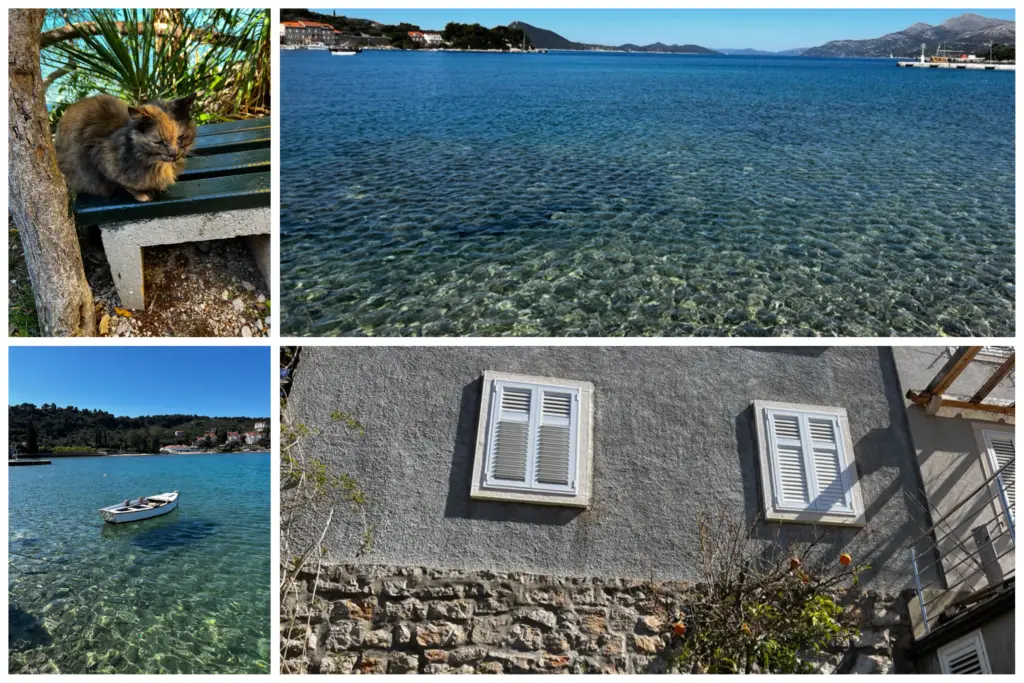 As mentioned Koločep is the first island that we visited as part of our Elaphiti Islands tour. Here we had about 45 minutes allocated, which I know doesn't sound like much time but it is a very small island. There are basic facilities on the island like a cafe, and public toilets. We ended up going on a walk exploring the island before returning to the boat for our next stop.
Elaphiti Islands Tour – Visiting Šipan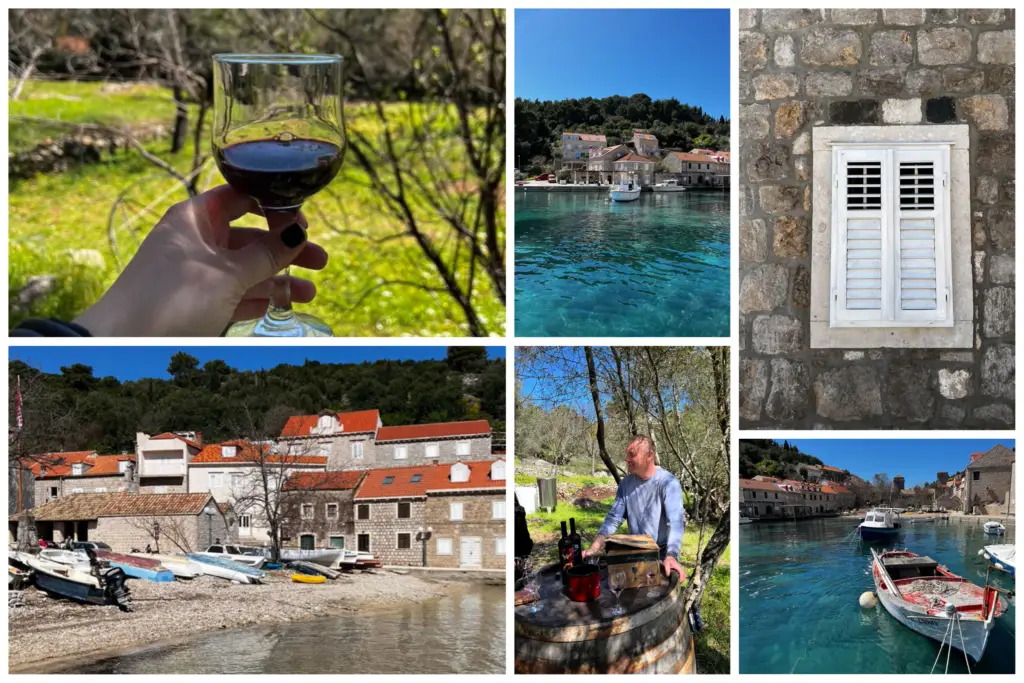 Out of the 3 islands we visited on our Elaphiti Islands day trip, Šipan was our favourite. It also happens to be the largest of the islands. We had just over an hour to explore and so we took the opportunity to get lost down some of the back streets. Whilst doing this we spotted a sign directing us to some wine tasting.
Never ones to miss an opportunity to taste some local wine we eventually stumbled into someone's backyard where people were gathered around sipping red wine. The cool thing is this wine is made in a cellar of a former sailor. For the equivalent of about a Euro you can have a taste or under 10 Euro's you can buy a bottle. The wine was really nice, and we bought a bottle to take home with us. It was a completely random but also a very memorable experience.
Elaphiti Islands Tour – Visiting Lopud
After a hearty Mediterranean style lunch on the boat we were whisked off to the final island on our Elaphiti Islands day trip, Lopud. We had around 3 hours to spend here, which was really beautiful. We started by exploring the Franciscan Monastery that overlooks the village. We then made our way to the Botanical Gardens for a relaxing walk. The walk was very atmospheric, but also a great reprieve from the scorching sun.
There are a couple of beaches on the island, including one that is sandy compared to the usual rocky beaches you find on the islands. It was a bit cold for us to swim but we did spend a bit of time just relaxing by the water and listening to the waves. There are also a number of restaurants and bars on the island with outdoor seating which are perfect for sipping wine and admiring the views.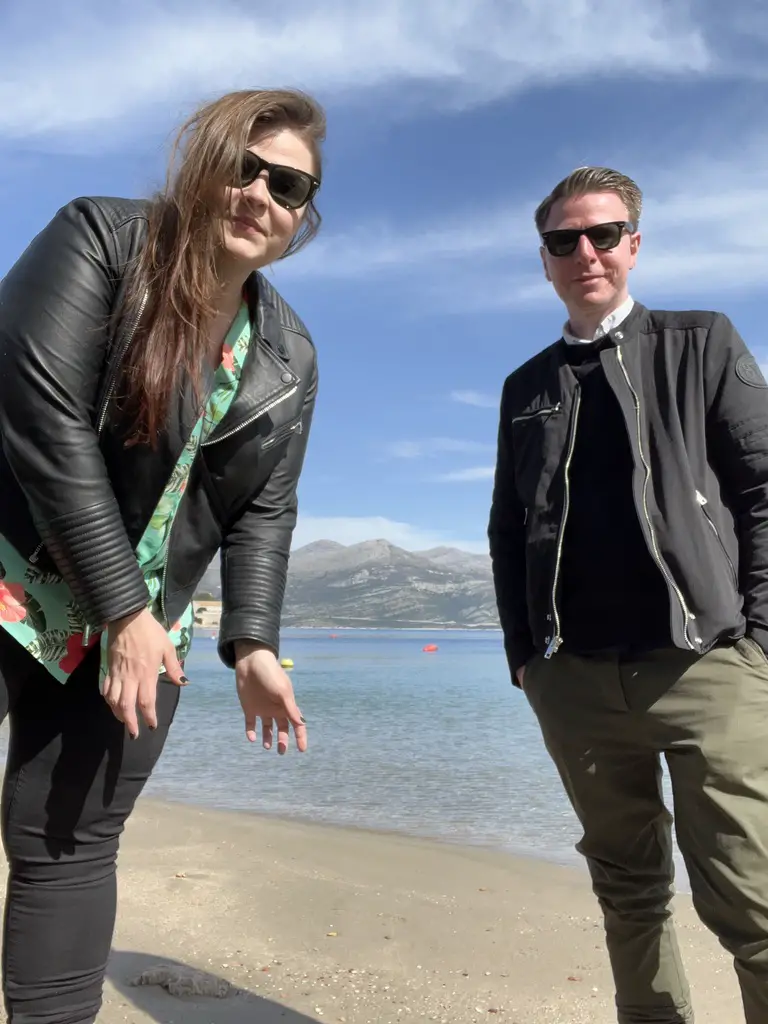 What to bring when visiting the Elaphiti Islands
Here are some of the things that we think you should pack when visiting the Elaphiti Islands.
Suncream, hat & sunglasses
Swimming costume & towel
Sandels
Reasons you should plan your Elaphiti Islands day trip
If you are still on the fence about whether or not you should visit the Elaphiti Islands here are some reasons you should go.
The wine
One of our favourite things about visiting the Elaphiti Islands was the fact that there were so many quirky wine shops, selling local wines. But even cooler was the random wine maker who turned his cellar into a winery. The wine was really good I have to add, and it was all part of the Elaphiti Islands experience.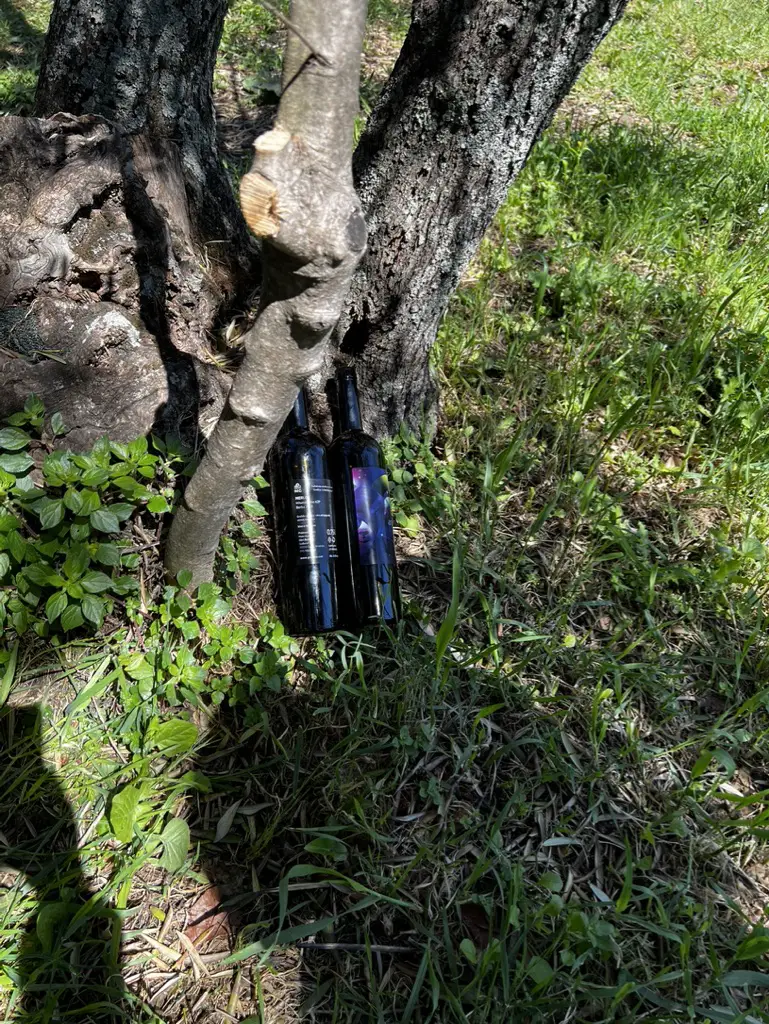 The food
Food on the Elaphiti Islands is honestly out of this world. Seafood, unsurprisingly is very popular with many restaurants serving fresh and authentic seafood dishes.
Beautiful buildings in an old world setting
Another really cool thing about the Elaphiti Islands is the architecture. You've got these gorgeous colourful, crumbling buildings, against a backdrop of crystal clear water. There are also a number of incredible churches and neighbourhoods to explore. Just walk around and enjoy!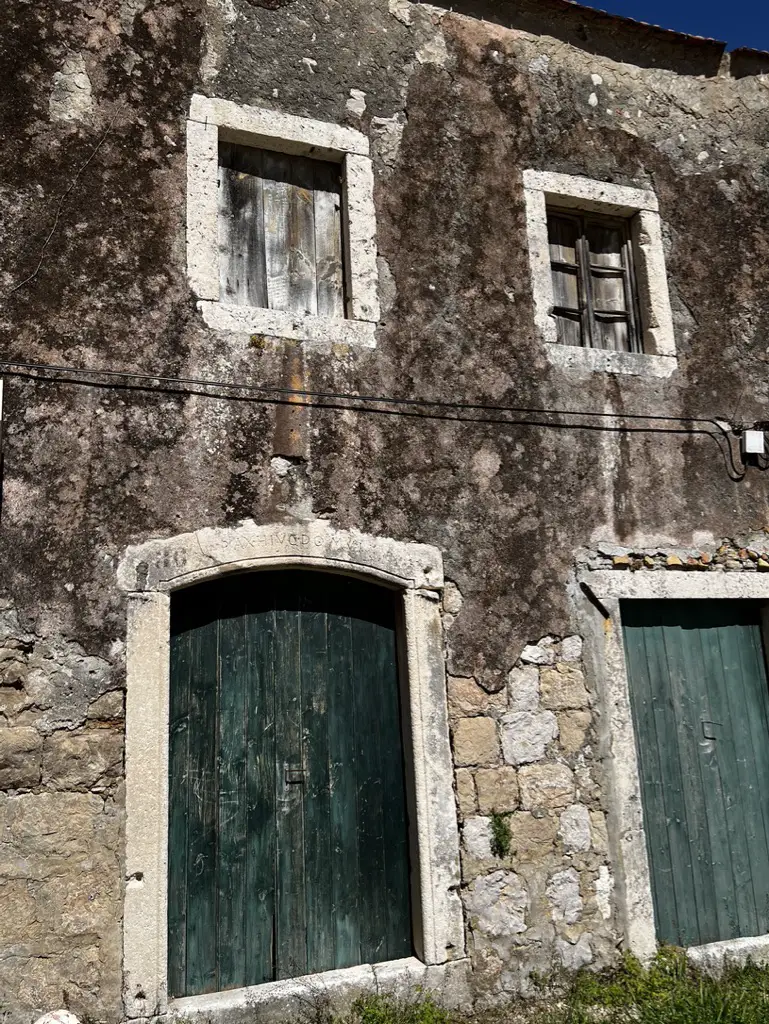 The cats
I'm a bit of a crazy cat lady, and I'm not ashamed to admit it. Obviously one of my highlights when visiting the Elaphiti Islands was the number of cats living on the island. Just make sure you give them space and let them come to you.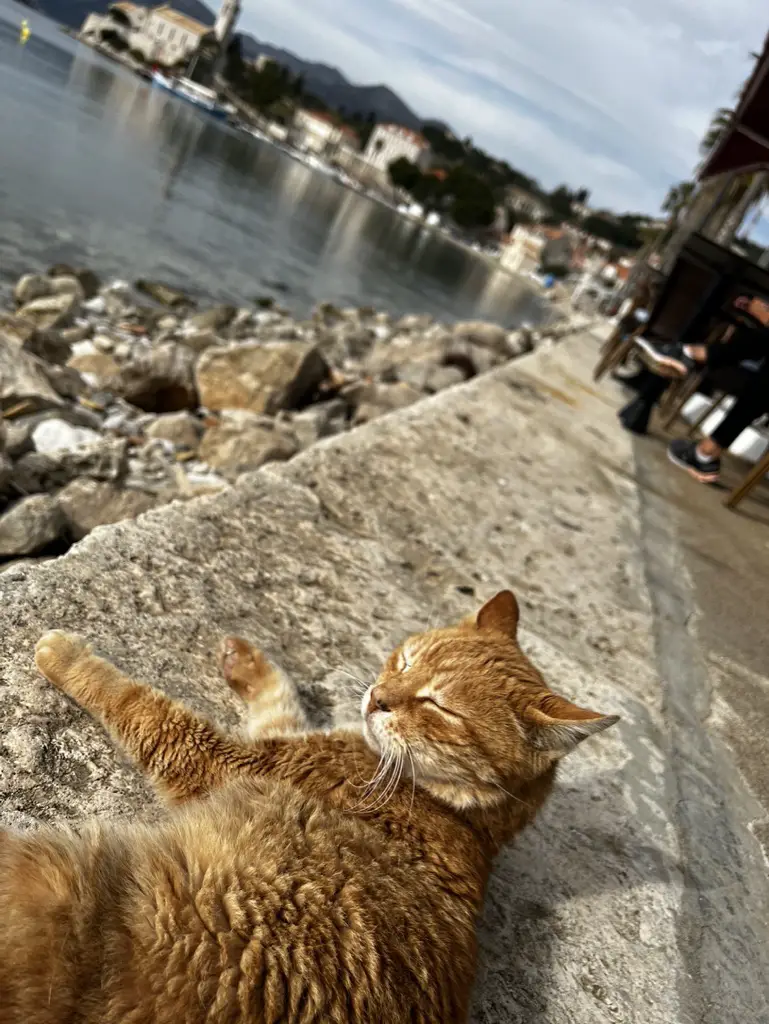 The water
Honestly you cannot beat the crystal clear waters of the Elaphiti Islands. And whilst the islands can be busy especially during peak tourist season, there are so many hidden spots you can find, where you can sit and enjoy the views.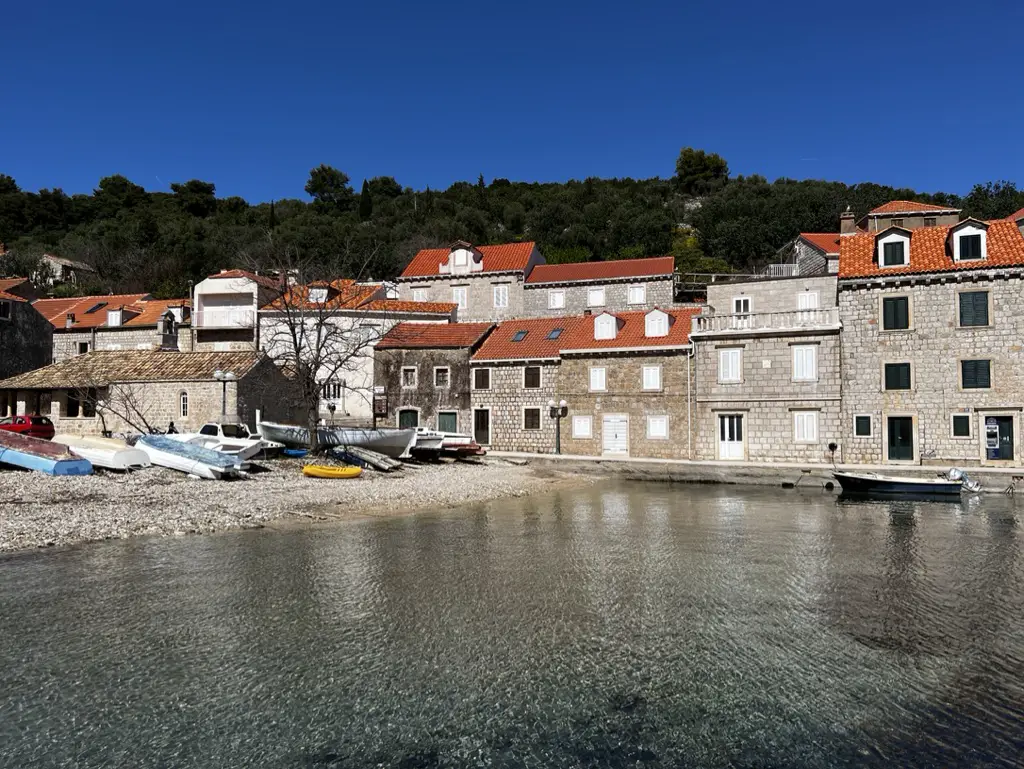 Elaphiti Islands day trip – is it worth it?
So you might be wondering if an Elaphiti Islands day trip is worth it? Yes, it does take away a full day from your time in Dubrovnik, but the islands are incredible. If you are into crystal clear water, and chilled island vibes then you absolutely have to visit. The islands are beautiful and add something special to any holiday in Croatia.
If you found this guide to the Elaphiti Islands useful please pin it for later.