If you are looking for a relaxed and luxurious stay in Jersey, then Hotel de France is perfect for your accommodation needs. From the moment that we walked into the grand hotel lobby, we knew we were onto a winner. The hotel has a charming french feel to it and exudes sophistication. Here is our review.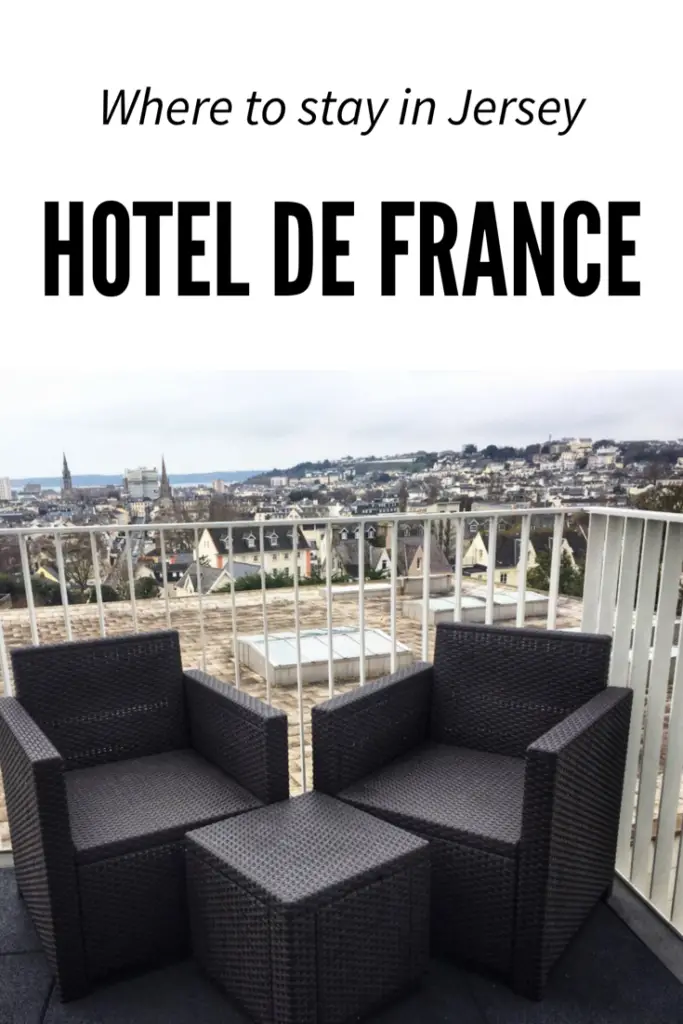 The location
The hotel is in St Helier which is the capital of Jersey and only about a 15 minute walk to the harbour where there were lots of bars and restaurants. It is also a great base for exploring the rest of the island.
Checking in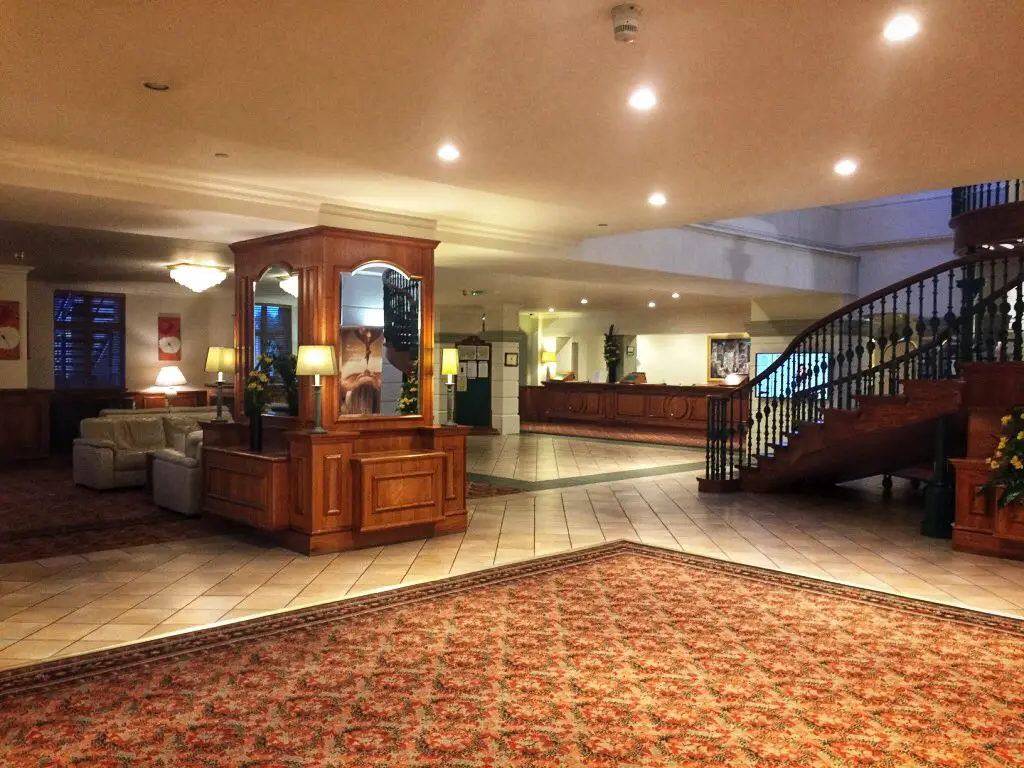 When we arrived we were greeted by one of the staff members at the reception. They went through all the available hotel facilities with us, and made us feel really welcome. The lobby itself is beautiful with a grand staircase and a lot of couches to sit and make yourself comfortable.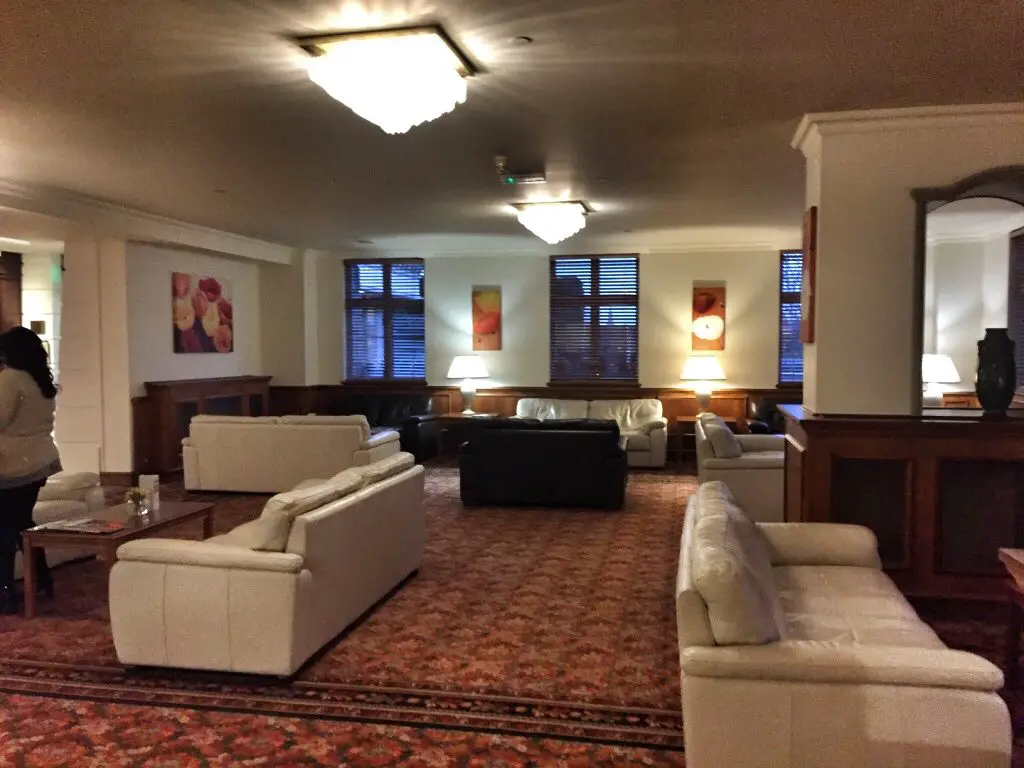 The room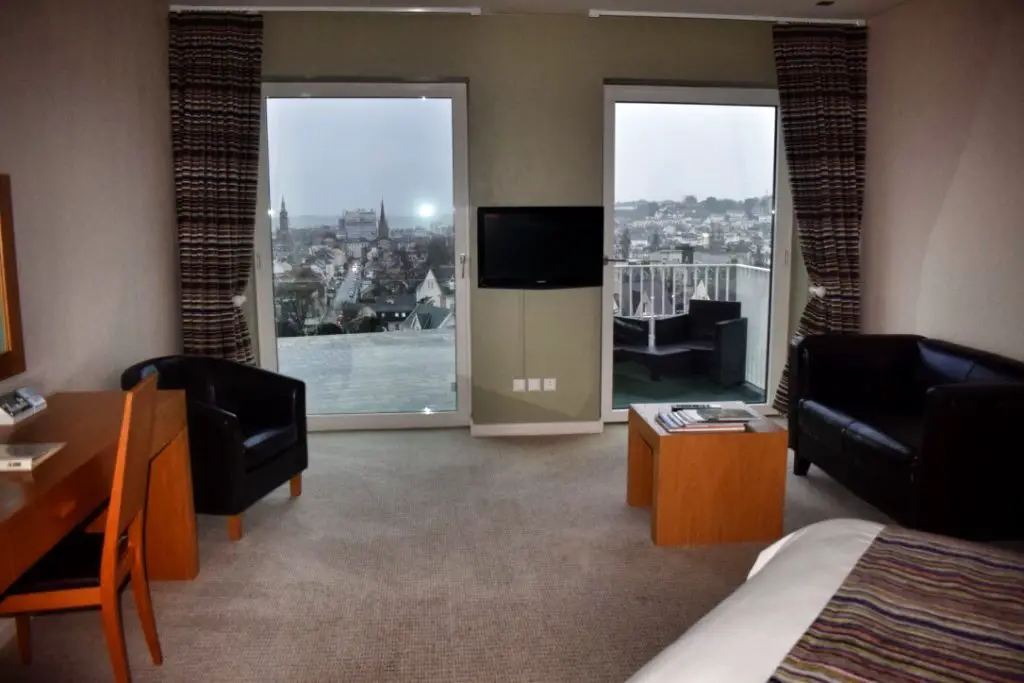 I don't even know where to begin with the room. We walked in and the first thing we noticed was the view. We were lucky enough to have a spa room which included a balcony overlooking St Helier. The balcony is a nice touch because you can sit out there (weather permitting) and just soak up that incredible view.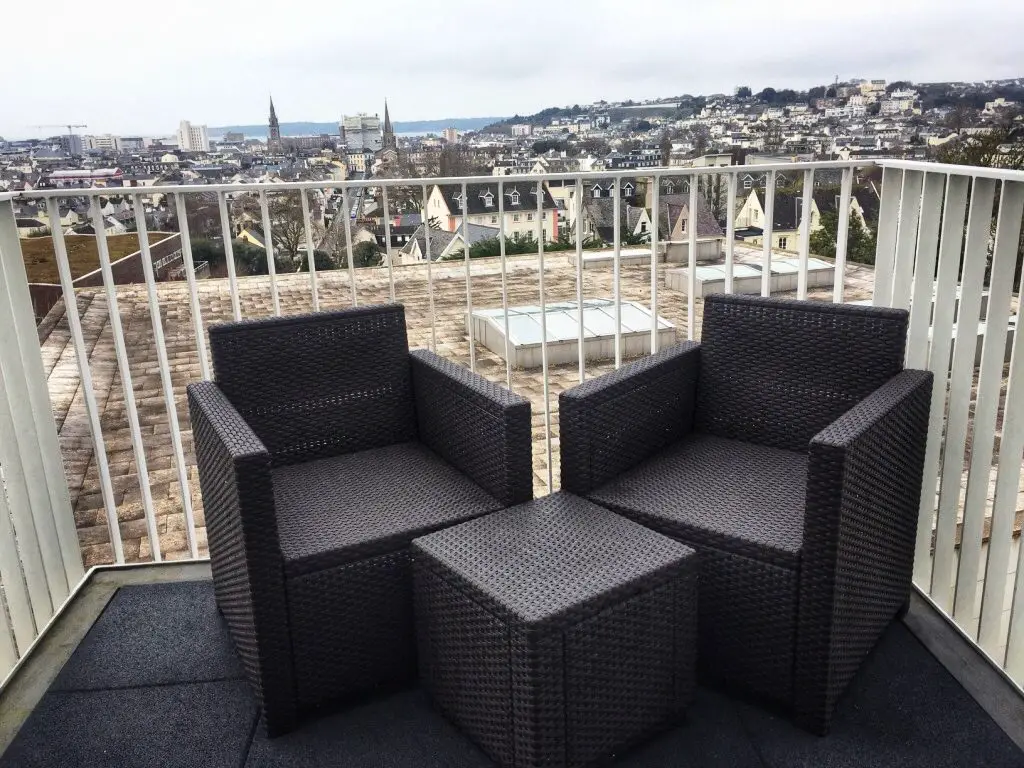 The room itself was really spacious. It was actually one of those rooms that you walk into and think "I don't want to leave here". We had a really comfortable bed, flatscreen TV, desk, and couch to sit and relax on. Much to Dave's happiness there was also a kettle and a selection of tea, coffee and hot chocolate.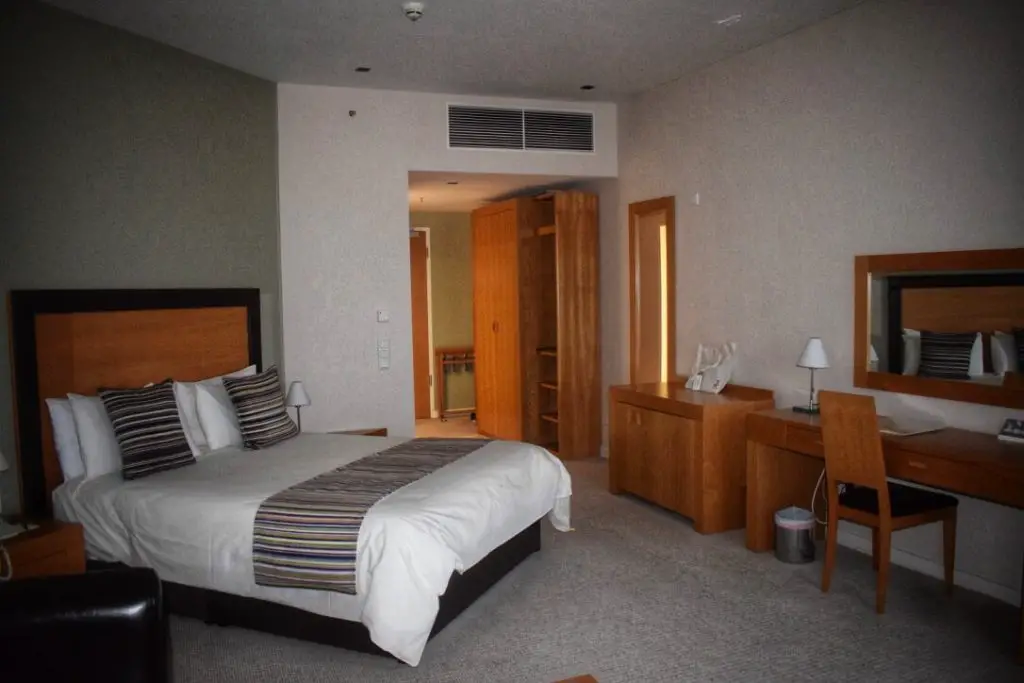 The bathroom was also really spacious with heated floors that were a nice touch. We had a bath, and a separate shower with a rain fall shower head. There was also a hairdryer which came in handy. On top of that everything was really clean which for me is so important.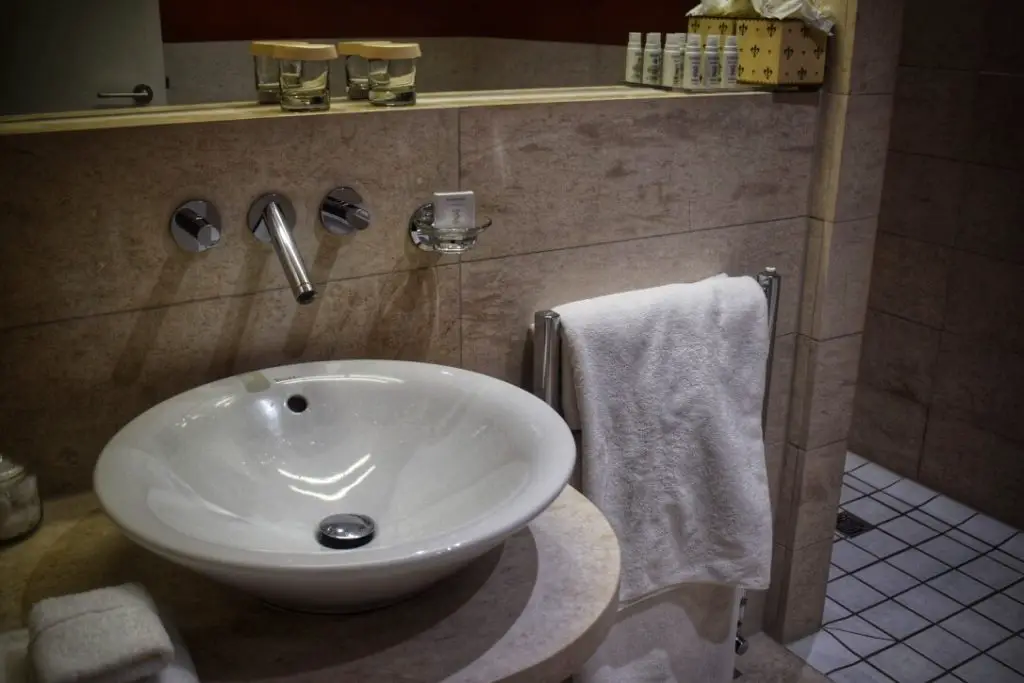 The amenities
The hotel itself is huge and has so much to offer. There were two restaurants, a bar, and a breakfast room. Breakfast was included with our stay and each morning we were treated to a full buffet breakfast. We had a choice of a full english, cheese and meats, fresh bread, fresh fruit, cereal, tea, coffee and juices. I think it was fair to say that there was no danger in us going hungry!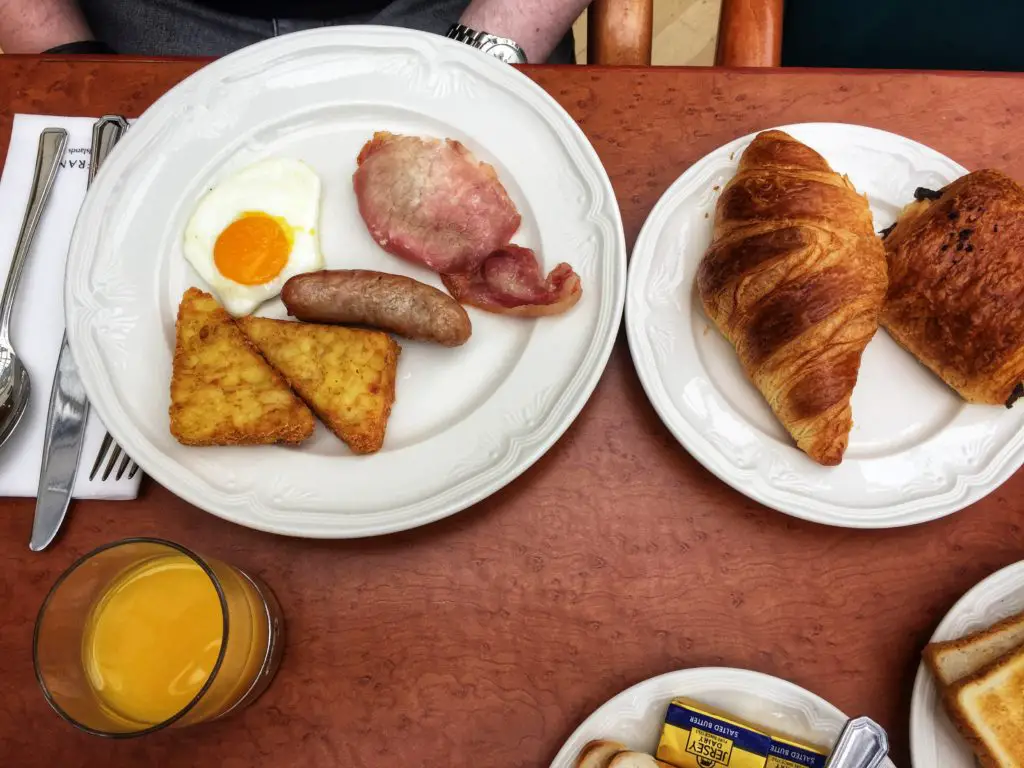 The hotel also has a wellness spa, where you can book various treatments. You can enjoy the pool, spa, and sauna as part of your stay. There are robes and slippers in your room which you can use for the spa. It is actually a really nice place to relax during your Jersey mini break.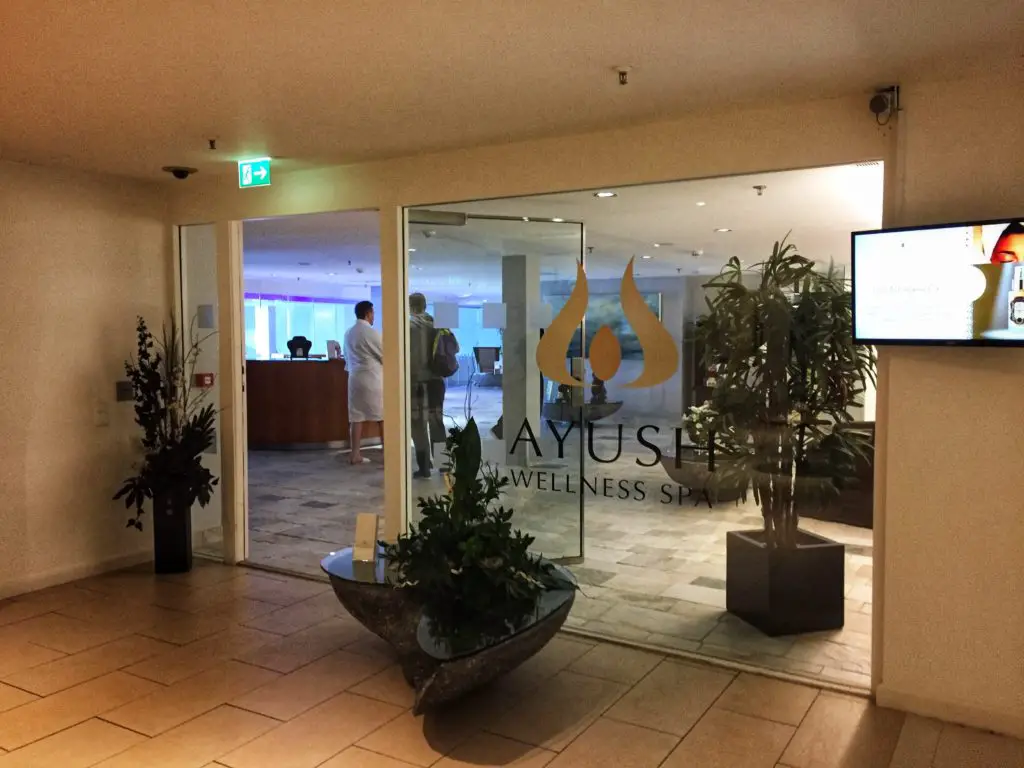 One great feature of the hotel is that they have a little shop where you can buy anything from swimwear to cans of Coke to sweets. This was great especially when you want a bottle of water in the room in case you get thirsty at night. The best bit was that it was all so reasonably priced.
There is also on site parking. You just need to make sure that you leave your registration details at the front desk. And there was also free wifi throughout the hotel.
Our thoughts
We were lucky enough to be guests of the tourism board for our stay at the hotel. But all views are our own. Staying here was such a wonderful experience. From the moment you walk through the hotel doors to the moment you checkout the hotel creates a relaxed and luxurious atmosphere. We really loved staying here, the room was just incredible, and we would highly recommend it to anyone.
Additional information
Address: St Saviour's Rd, JE1 7XP, Jersey
Phone:+44 1534 614000
Website: https://www.defrance.co.uk