Sydney is very much a bucket list destination, especially if you find yourself travelling around Australia. The city itself has a little bit of everything including, sun, sand, incredible sights, super cool bars, and much more. It is very much the life and soul of Australia, and if you are planning on spending 3 days in Sydney this is the guide for you. We detail the perfect Sydney 3 day itinerary, including the best things to see, where to stay, and what to eat and drink.
Disclaimer: This post contains affiliate links, so if you use these links to buy something we may earn a commission, at no cost to you. Thank you for your support.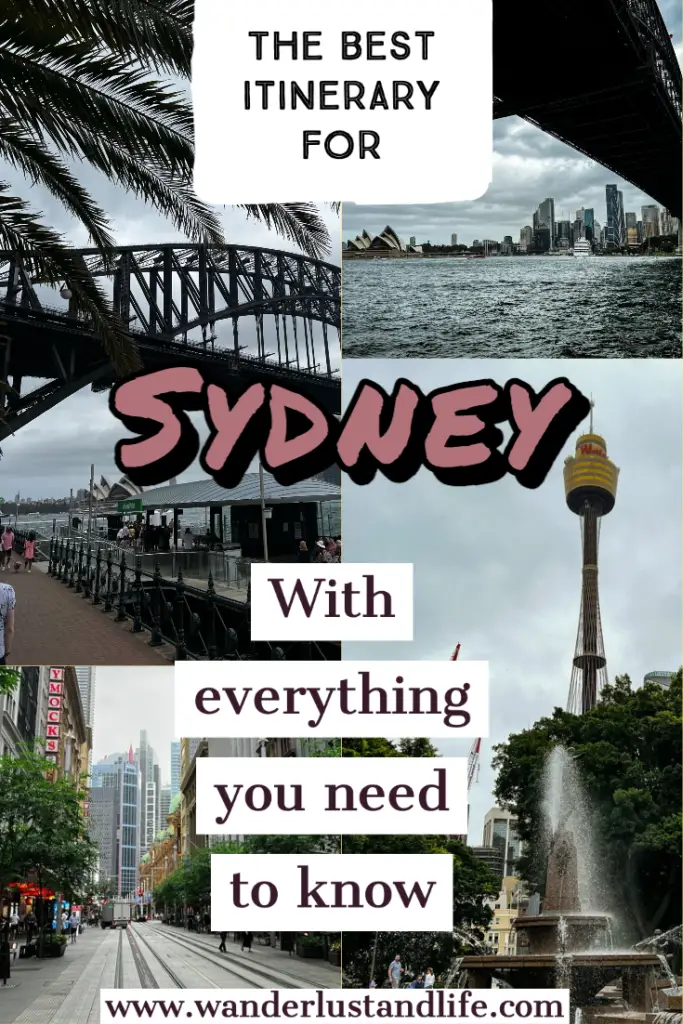 Sydney Itinerary Factsheet
Before we get to our detailed Sydney itinerary here are some useful facts about visiting.
Country: Australia
Currency: Australian Dollar (AUD)
Language(s) Spoken: English
Known for: Beaches, sunshine, luxury hotels, and great food.
Sydney is the capital of New South Wales, and one of the largest cities in Australia. A lot of people tend to think it is the capital of Australia which is incorrect. Although it is known as the entertainment and finance capital instead.
Sydney is the 12th most expensive city in the world when it comes to property prices, and if you spend more than 5 minutes strolling around Circular Quay, with views like that it is not hard to see why.
The cool thing about Sydney is that it is home to over 5 million people, and is a kind of melting pot with over 250 languages being spoken in the city. In fact over a third of the population were born overseas.
It is also one of the first major cities to ring in the New Year, and its spectacular fireworks show is famous around the world.
Starting your 3 day Sydney itinerary – getting here
Chances are your 3 day Sydney itinerary will begin at the airport. The airport is located pretty close to the city centre, which makes getting there relatively easy. The simplest, way to get to the CBD is to get a taxi or Uber. It's only a 20 minute drive and will set you back somewhere around $45-$60 depending on where it is you are going.
Alternatively you can get the train, which is about 13 minutes to the city. Trains run every 10 minutes, and they stop at all the main stations like Circular Quay. If you are venturing out into the suburbs you may need to change trains along the way.
To pay for the train you just tap your Opal Card which you can purchase at the station, or even easier you can tap your bank card (Amex, Visa, or Mastercard) and off you go.
Where to stay during your 3 days in Sydney
If you are only spending 3 days in Sydney then we would recommend looking for accommodation that is central. Here are some of the best areas to stay in Central Sydney.
Circular Quay
Personally we think Circular Quay is the best area to stay in Sydney. It's close to all the hustle and bustle, as well as being within walking distance to the Opera House and the Sydney Harbour Bridge. There are also excellent transport links with easy access to buses, trains, and ferries.
Circular Quay is very touristy, and you probably need to venture out to the CBD for a better selection of bars and restaurants. Accommodation here also tends to be a bit pricey so make sure you book in advance for the best rates.
CBD
The CBD or the Central Business District is also a great option. Depending on where you stay you are looking at about a 20-30 minute walk from here to Circular Quay. Transport links are plentiful, and there are a lot of restaurants and bars to explore in the area.
Hotels range from your more budget friendly options to luxury accommodation. Basically there is something for everyone.
The Rocks
For a more atmospheric place to stay, including cobbled streets, and several quirky restaurants we recommend The Rocks. It's still very centrally located, as it is not far from Circular Quay, but is also slightly quieter on the whole, particularly as you are more removed from the bustling ferry terminal at Circular Quay. It's also perfect if you fancy yourself a bit of a foodie, as there are so many excellent options here. Accommodation can be expensive so again book early to get the best rates.
Darling Harbour
Darling Harbour is another great place to stay with good transport links, and a city centre location. It's great if you want to be around lots of shops, and cafes. It's not as scenic as the Rocks or Circular Quay, but you are still close to several tourist attractions like Madame Tussauds and the Aquarium. It's also a popular area for families, with affordable accommodation, and restaurants.
Where we stayed during our 3 days in Sydney
For our 3 days in Sydney we ended up staying in the CBD at The Grace. It was reasonably priced, and is a heritage listed hotel. It's close to public transport, and you can walk to Circular Quay in about 20 minutes. The rooms are clean and modern, and there are several restaurants, located all around the hotel. The staff were really helpful, and we had a really positive experience here so would definitely stay here again. And before you ask, this is not sponsored content or an affiliate link. We just really liked the hotel.
Things to do as part of your 3 day Sydney itinerary
Here are some of the best things to do as part of your 3 days in Sydney. This is by no means an exhaustive list but hopefully will help you plan your own Sydney itinerary.
See the Opera House
You cannot plan a Sydney 3 day itinerary without a visit to the Opera House. Alongside the Sydney Harbour Bridge it is probably one of the most recognisable sites in not only Sydney but Australia.
The Opera House was designed by Danish architect Jørn Utzon, who beat out over 230 entries for an international design competition in 1956. It was supposed to be completed in 4 years, with work starting in 1959, however it ended up taking 14 years to finish.
Since it was built it has been a key tourist attraction in Sydney. You can obviously attend a show, or even do a tour of the Opera House to delve deeper into the buildings interior.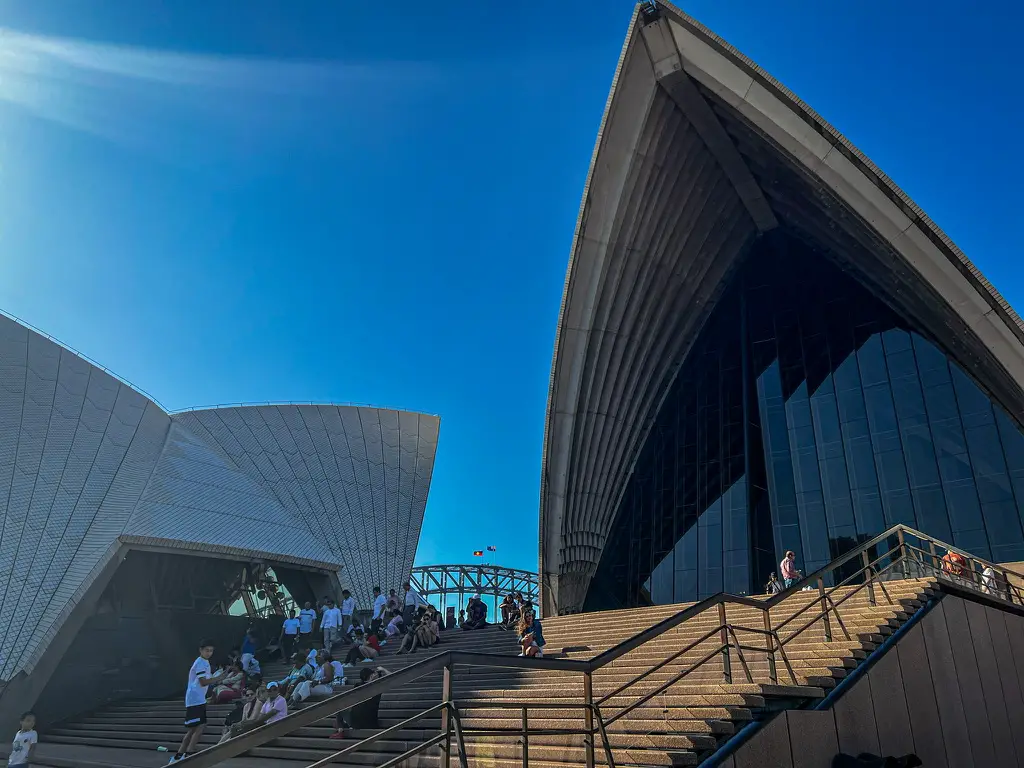 Climb the Sydney Harbour Bridge
The other iconic Sydney structure aside from the Opera House is of course the Sydney Harbour Bridge. Construction began on the bridge way back in 1923, and was designed to connect the northern and southern shores of Sydney's harbour. You can drive across the bridge, but keep in mind you will need to pay for the privilege as this is a toll road.
Alternatively you can do the bridge climb. If heights don't bother you then this a must for your Sydney 3 day itinerary. You will need to book this in advance via the official website.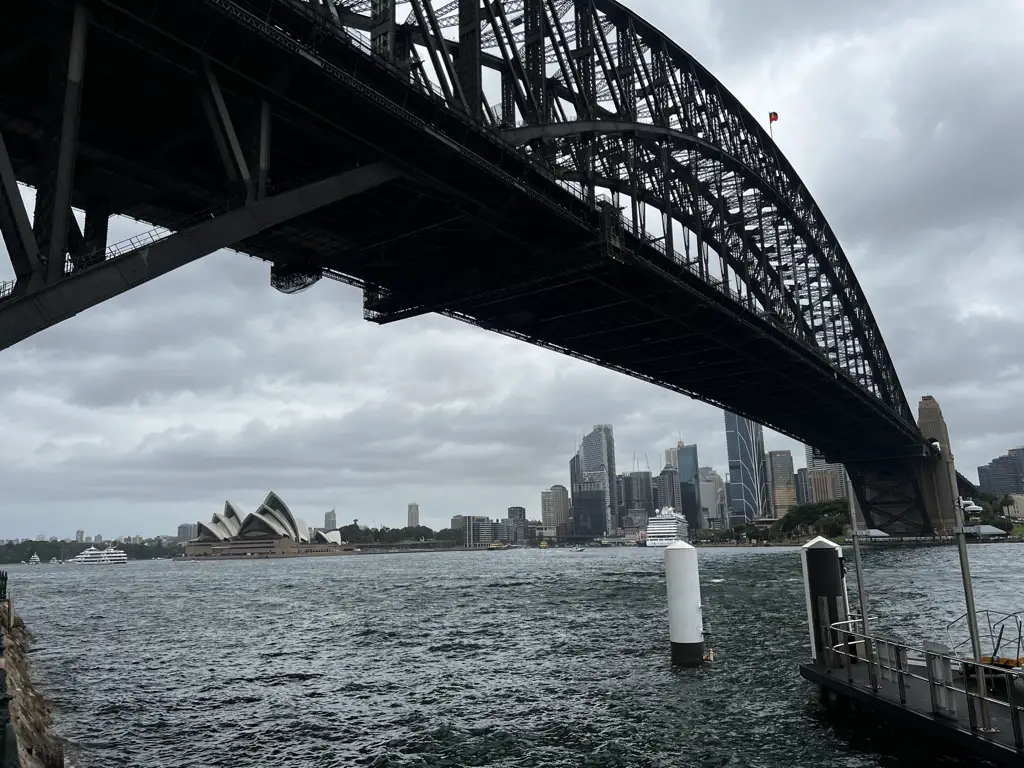 Get the Ferry from Circular Quay
If you want to see likes of the Sydney Harbour Bridge, or the Opera House from a different perspective we highly recommend getting a ferry from Circular Quay and checking out the sights. The best ferry route is to Manly. Along the way you get excellent views of the Sydney Harbour Bridge and the Opera House. Alternatively if you want to get a bit closer to the Bridge you need to go in the opposite direction and get the ferry to Milson's Point.
The ferry is the cheapest way to enjoy the harbour, and will give you the opportunity to see Sydney like a local. But that being said this can also mean that the lines to board the ferry can be long, particularly during peak times.
If you want to take some of the stress away you can do guided tours of the harbour. Here are some examples below to get you started.
Spend the day at Manly
If you have 3 days in Sydney, this is the perfect amount of time to fit in a visit to Manly. As mentioned above Manly is easy to get to, all you need to do is hop on a ferry from Circular Quay.
Manly is a suburb North East of the Sydney CBD. The ferry route from Circular Quay has been named the world's most scenic commute, and honestly it isn't hard to see why. So even if you don't spend a heap of time in Manly it is definitely worth a visit.
There are several beaches and coastal walks that you can do here, and it is very different in atmosphere to the tourist centric Circular Quay. There are also some fantastic restaurants, bars, and cafes to enjoy during your time here. Make sure you bring your swimmers!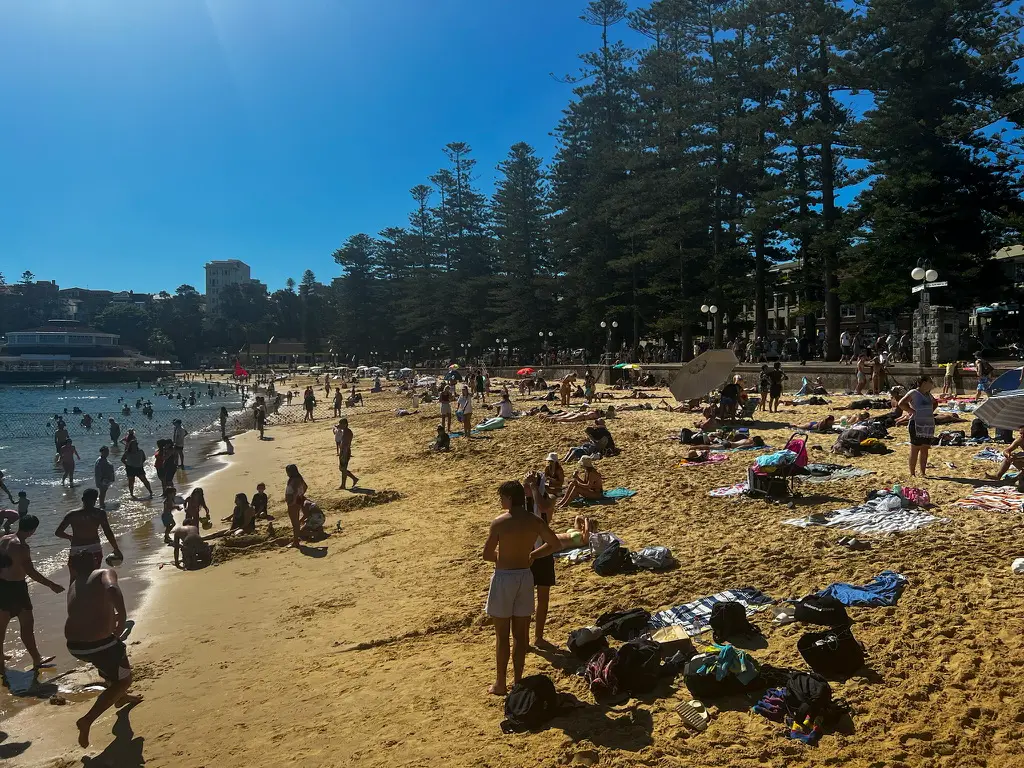 Explore Darling Harbour
A great part of the Sydney CBD to explore is Darling Harbour. You can easily get here by Ferry, and there are several attractions like the Chinese Garden of Friendship, the Maritime Museum, and even Madame Tussauds.
Visit Bondi Beach
Bondi Beach is arguably one of the most famous beaches in the world, and certainly the most iconic in Australia. The golden sand, and ultra trendy setting makes it a popular spot with locals and tourists alike. It is hugely popular with surfers, and you can even take a lesson if you want to tick surfing at Bondi off your Sydney bucket list.
There is also a stunning coastal trail you can go on which will help you explore Sydney's Eastern Suburbs and beaches. There are lots of lovely cafes and shops to explore along the way, so this is a must for your 3 day Sydney itinerary.
Chill out in Circular Quay
Circular Quay is a tourist hotspot in Sydney, and even though it can be a little over priced, it is still a great place to chill out and relax in a bar or restaurant whilst enjoying the incredible views. There is so much going on here, so it is perfect for people watching, whilst sipping a cold glass of wine.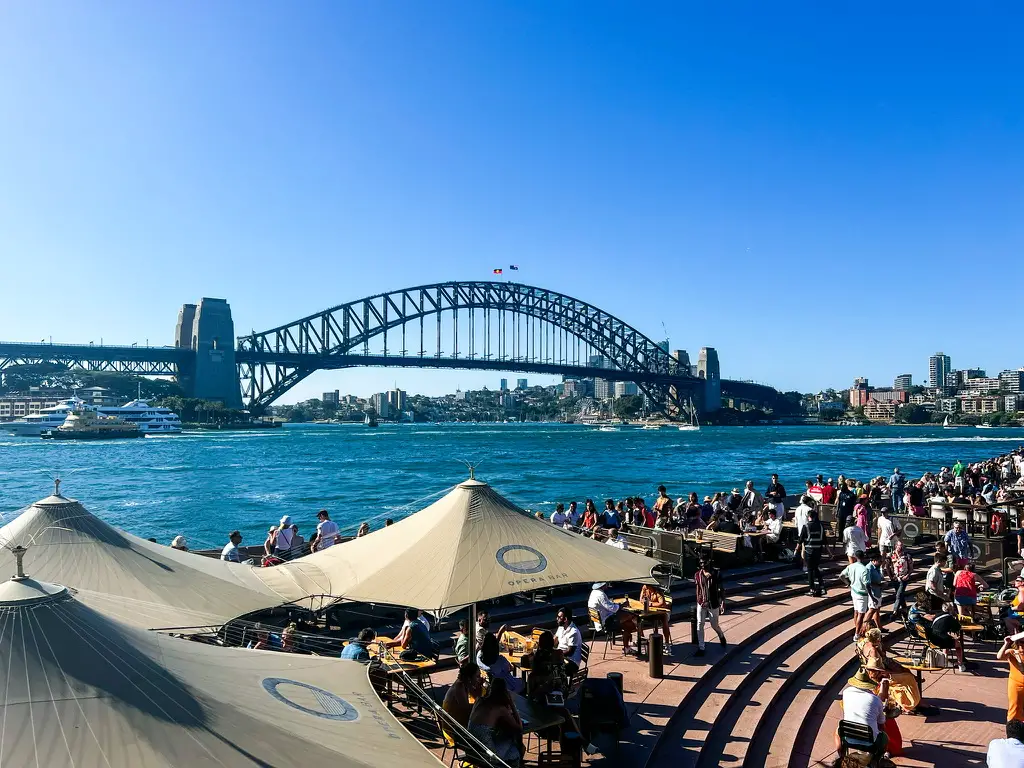 Relax in the Royal Botanical Gardens
Located just next to Circular Quay are the Sydney Botanical Gardens. It's a 30 hectare site, that is also heritage listed. Entry to the gardens is completely free. The gardens were founded in 1816 making them the oldest scientific institution in Australia.
There are a number of different themed gardens to explore such as the fernery, the herb garden, and the rainforest walk. And that is only a small sample of the different flora you will encounter.
There is also an incredible view of the Sydney Harbour Bridge and the Opera House that you can enjoy in part of the gardens. It is especially beautiful at golden hour. This is a must for any Sydney 3 day itinerary.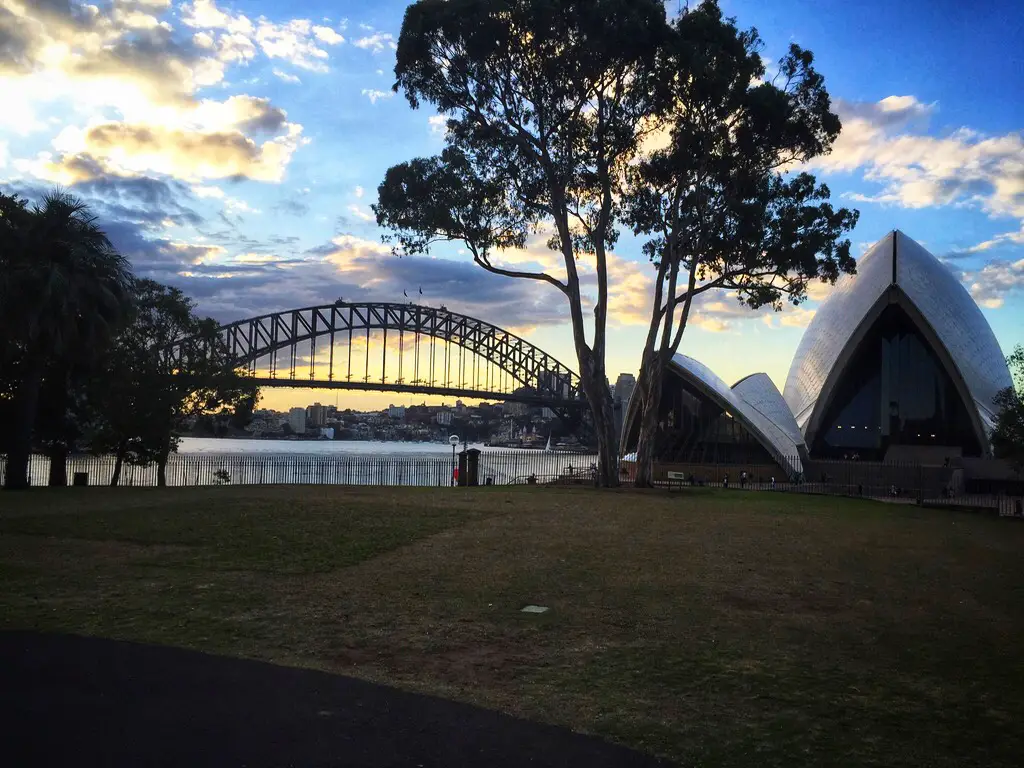 Visit Luna Park
Luna Park is one of my favourite spots in Sydney, possibly because it appeals to the child in me. Located just across from Circular Quay, this is a theme park on some seriously good real estate. The park itself is heritage listed and is Sydney's oldest amusement park.
Visiting the park is free, but if you want to go on any rides you do need to pay. We decided not to go on the rides, but instead walked around, and of course took a standard selfie outside the famous entrance with my Dad who we were lucky to have accompany us in Sydney. .
Even if you aren't into theme parks we recommend getting a ferry out here. The views are stunning, and you get to see the Sydney Harbour Bridge from a completely different perspective.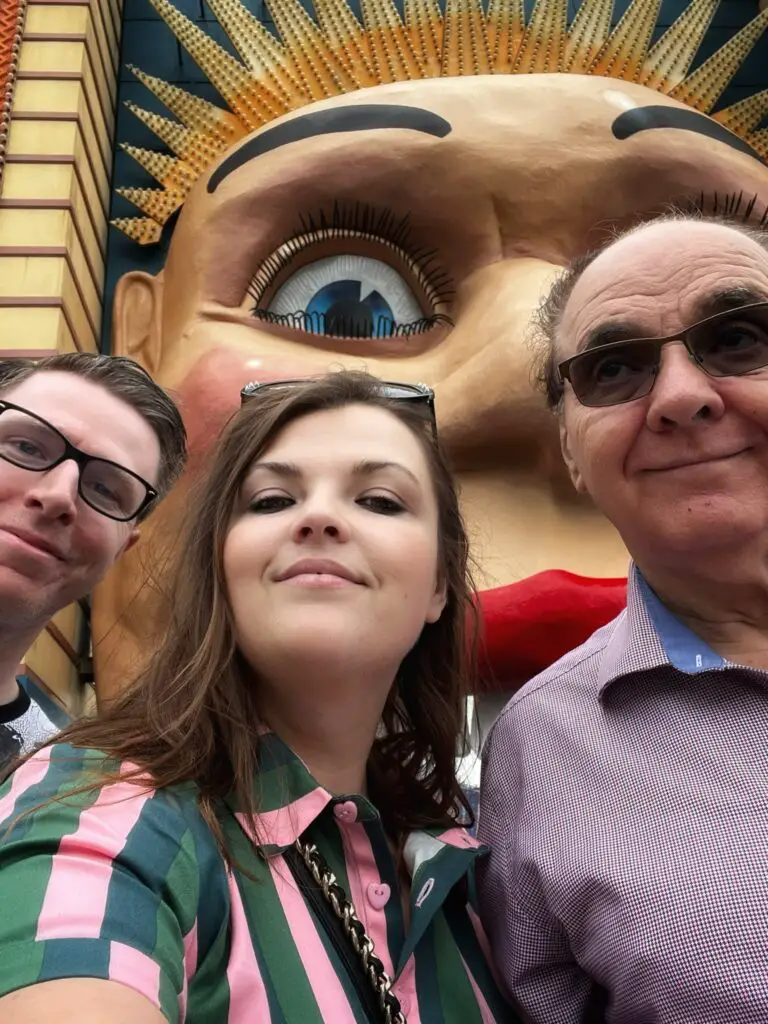 Experience the views from the Sydney Tower
If you want to get a birds eye view of Sydney then we highly recommend visiting the Sydney Tower. It's the tallest structure in Sydney but also the second tallest structure in the Southern Hemisphere. From the viewing platform you get a 360 degree view of Sydney which is really beautiful.
And if you are looking for something a little different to add to your Sydney 3 day itinerary, then we recommend dining at the tower's rotating restaurant. You can book your seating online in advance.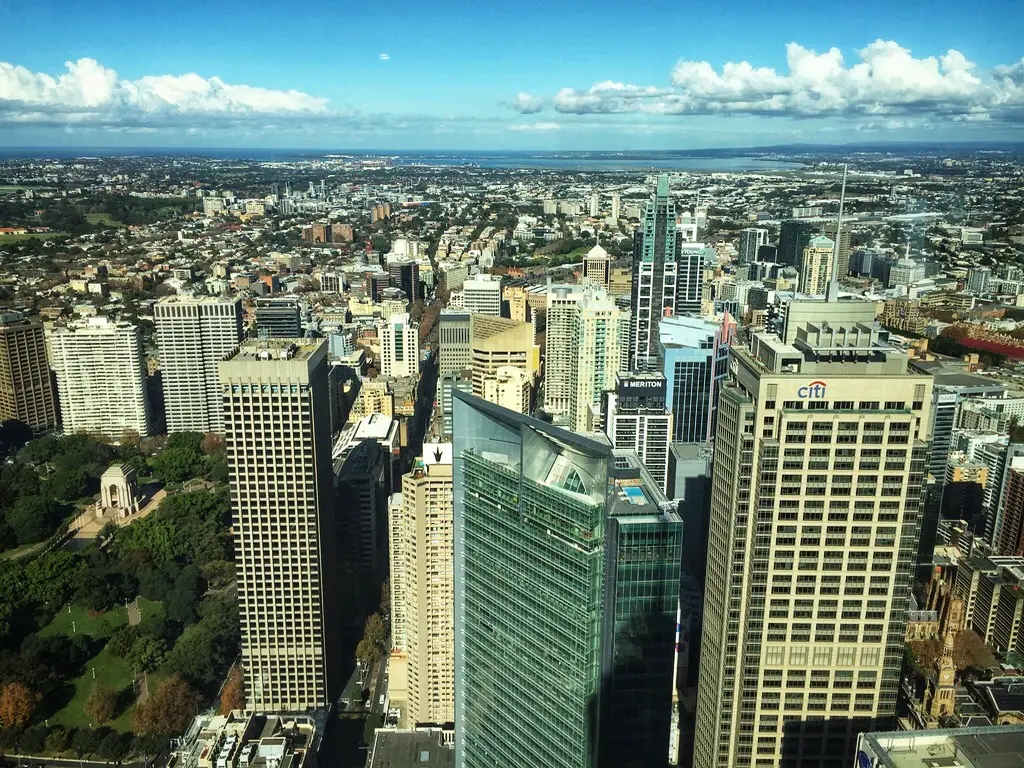 Get historical at the Rocks
The Rocks, is an important historical area in Sydney located just behind the Sydney Harbour Bridge. It's the site where the first European settlers arrived in Australia, and is home to Cadman's Cottage, the oldest residential house in Sydney.
There are several museums and galleries in the area, and it's also great for dining options. If you are stuck for ideas here are some foodie walking tours that you can do in the area.
See Cockatoo Island
If you love history, then Cockatoo Island is a must when planning your 3 day Sydney itinerary. The island is located in Sydney Harbour, and is easily accessible by ferry.
Parts of the island are UNESCO world heritage sites, and you really get a sense of what convict life was like in Australia. It is one of the best preserved sites when it comes to seeing how convicts were treated and transported.
Explore Hyde Park
If you are looking for a bit of an escape from the hustle and bustle of downtown Sydney, then we recommend a stroll through Hyde Park. It's a 16.2 hectare park and is the oldest parkland in Australia. It's a really beautiful bit of green space in the city, and great for a lunchtime picnic (just don't let an Ibis steal your sandwich).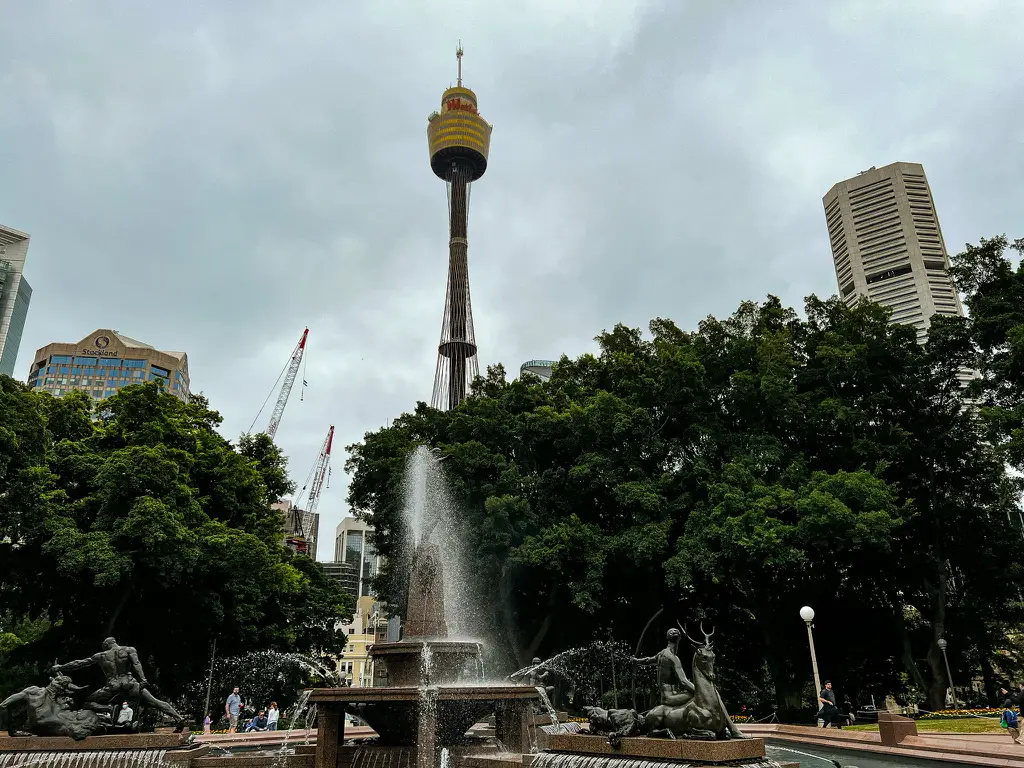 Visit St Mary's Cathedral
You don't really get as many fantastic cathedral's in Australia like you would in Europe, but St Mary's is certainly very picturesque. Located in the Hyde Park area, this Catholic Cathedral, is Australia's largest, and certainly very beautiful as well. You can go inside for free, although donations are encouraged to contribute to general upkeep.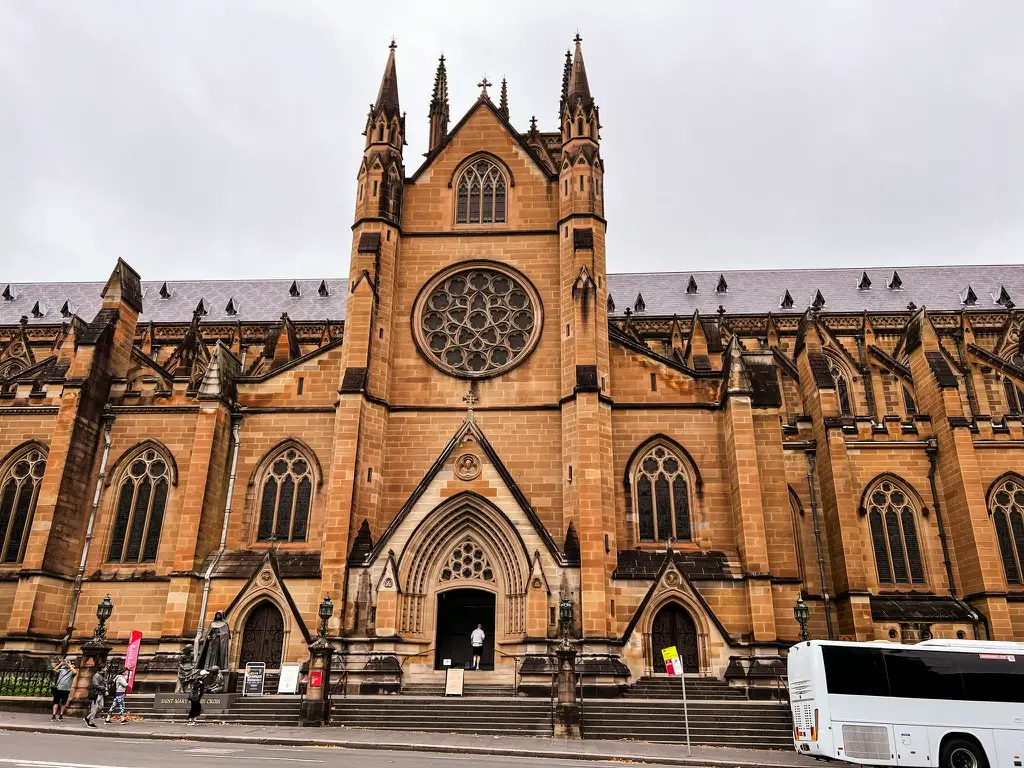 Get to grips with the CBD
The Sydney CBD is a great place to go for shopping, or to enjoy the city's cafe culture. It's a hive of activity during the week with office workers filling out the bars and restaurants after a long working day. On the weekend locals flock here for a bit of retail therapy. We enjoyed walking around and exploring the streets and squares in the CBD, and took full advantage of the quirky bars in the evening.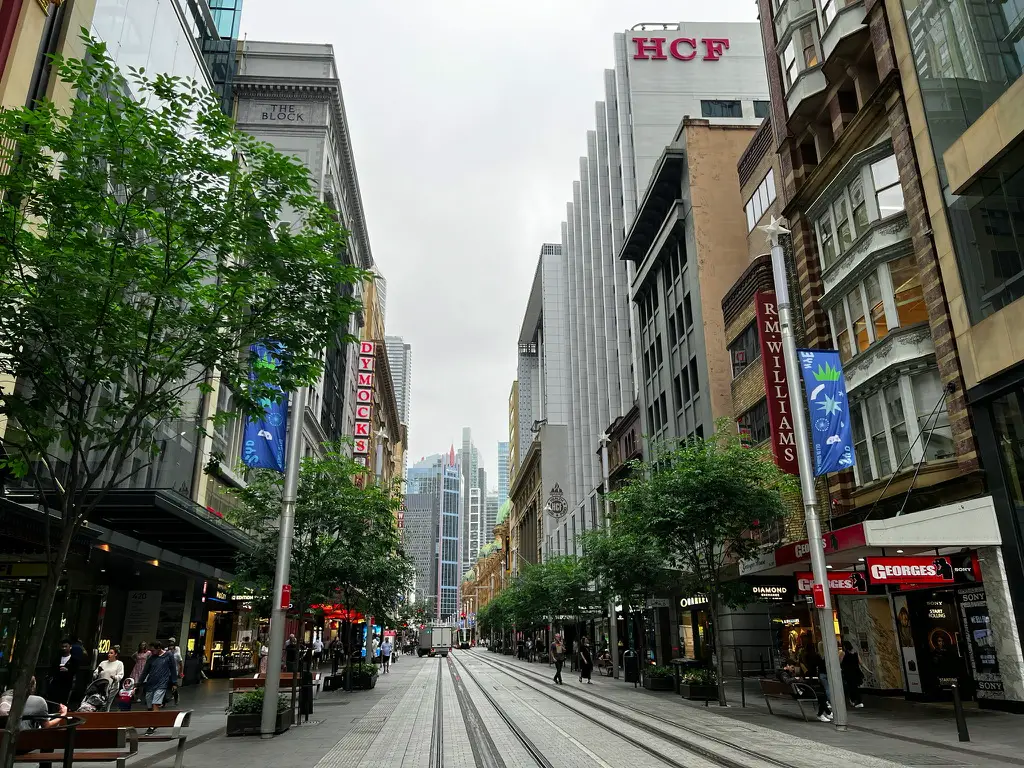 Discover the Old Arcades
One thing I love about Sydney are the old Victorian shopping arcades such as The Strand. This is a heritage listed multi floor retail arcade with a number of quirky shops and cafes inside. It is worth exploring, as the arcades are an important historical part of the city. They also provide some much needed respite from the scorching Sydney sun.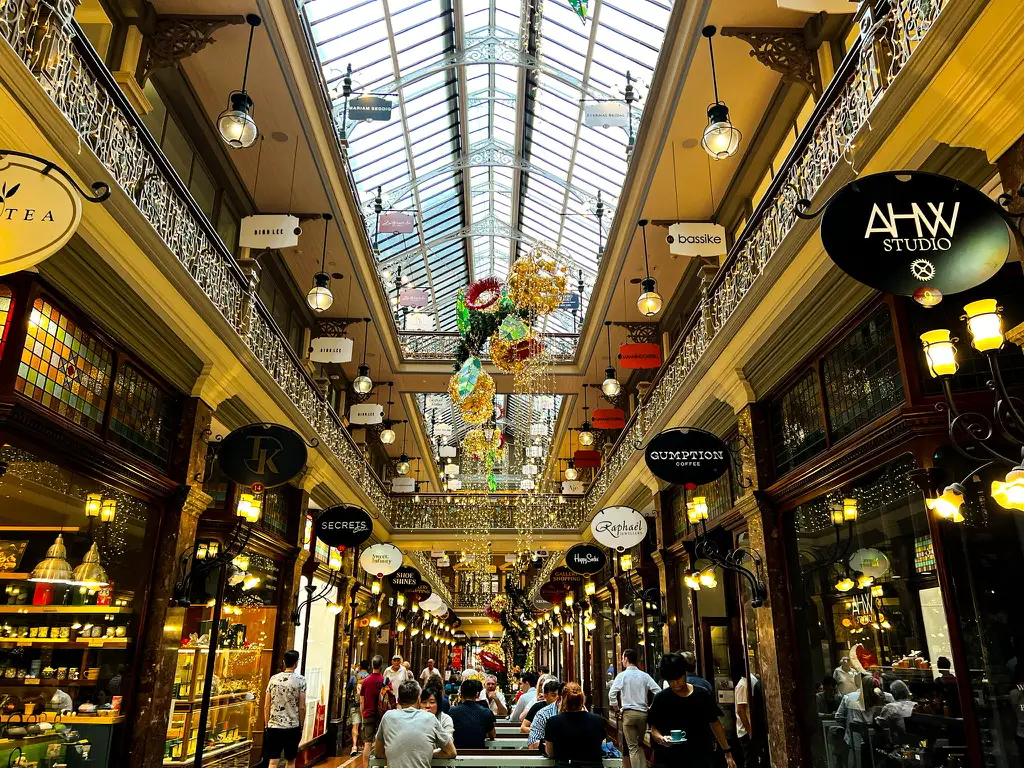 Sample 3 day Sydney itinerary
Here is a sample 3 day Sydney itinerary to help you plan your own trip to this vibrant city.
Sydney 3 day itinerary – Day 1
On day 1 of your 3 day Sydney itinerary we recommend starting by exploring Circular Quay. Take your time and visit the Opera House as well as the nearby Royal Botanical Gardens.
In the afternoon get on a ferry and make your way to Manly and explore this coastal suburb. You can go for a swim at one of the beaches and enjoy the restaurants, bars, and cafes well into the evening. Just don't miss your ferry back to Circular Quay if you happen to be staying in the area.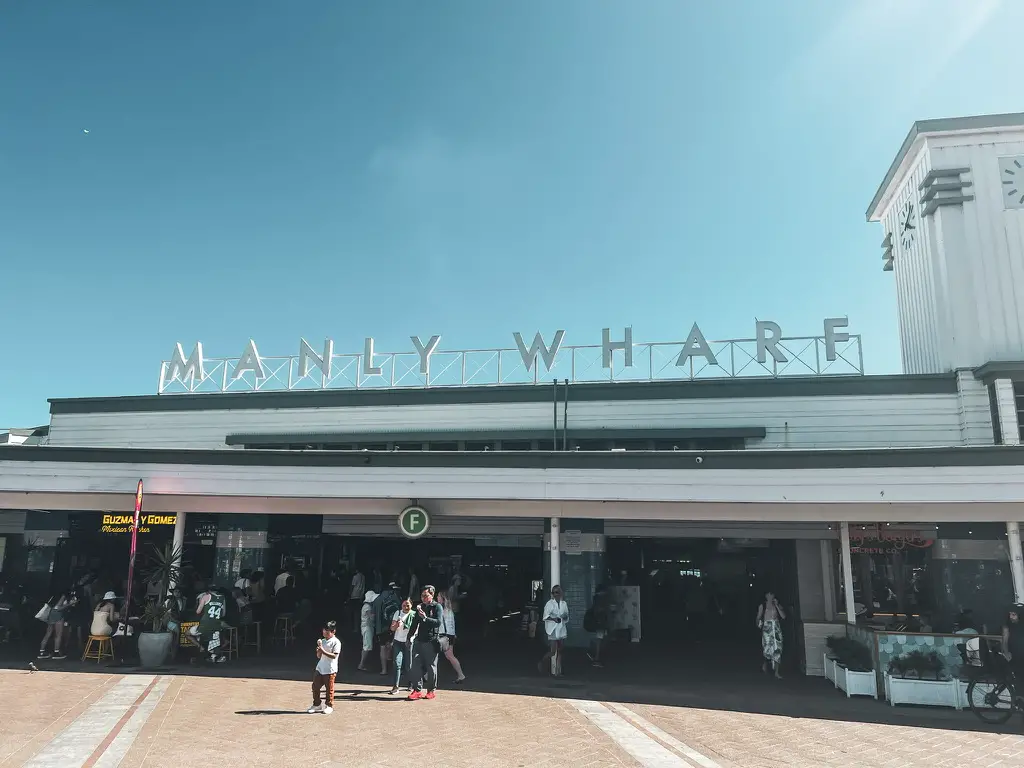 Sydney 3 day itinerary – Day 2
For your second day in Sydney we recommend heading back to Circular Quay. Here you can do the Bridge climb or you can make your way to Luna Park for the morning.
We then recommend carrying on to Cockatoo Island to explore some of the more historical sites in Sydney, before getting the ferry back to Circular Quay.
In the late afternoon/early evening, explore The Rocks. This is also a great place for some dinner and drinks.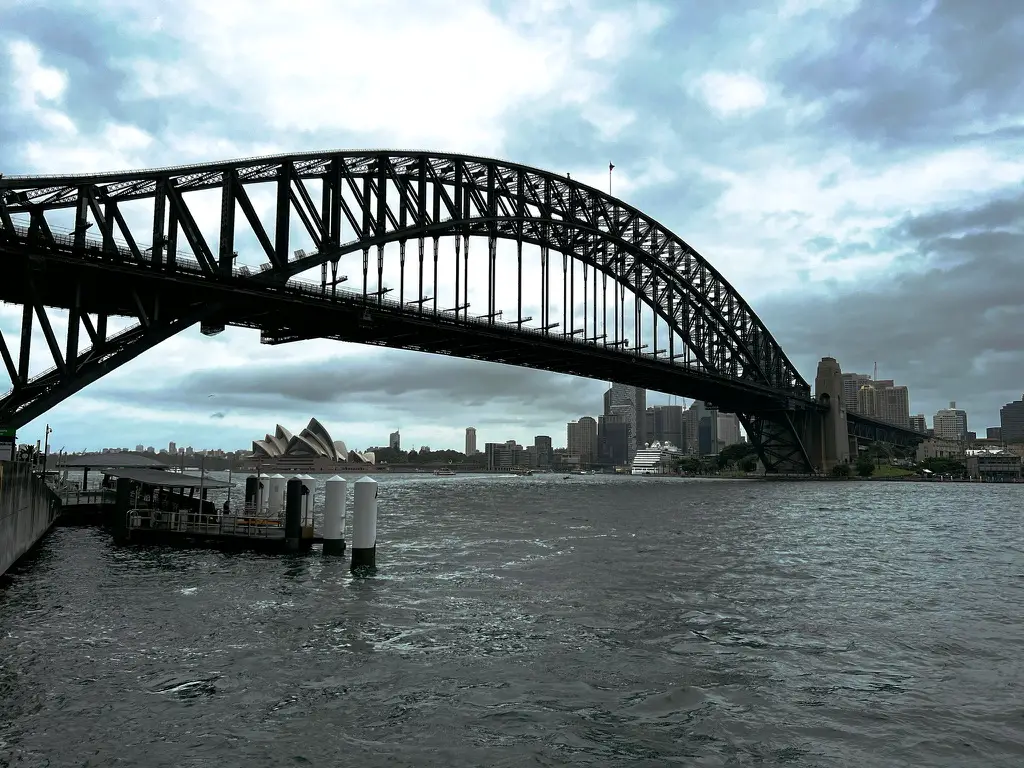 Sydney 3 day itinerary – Day 3
On your final day in Sydney we recommend taking a morning trip to the iconic Bondi Beach. This is a great place to soak up the sun and enjoy the vibrant cafe culture.
In the afternoon we recommend exploring the CBD. The Sydney Tower is a great choice for a later afternoon/ evening meal if you are looking for a more romantic dinner experience.
Make sure you also check out some of the Victorian arcades, as well as Hyde Park for a more relaxing afternoon.
There are some really good bars in the CBD which we will go into more detail below.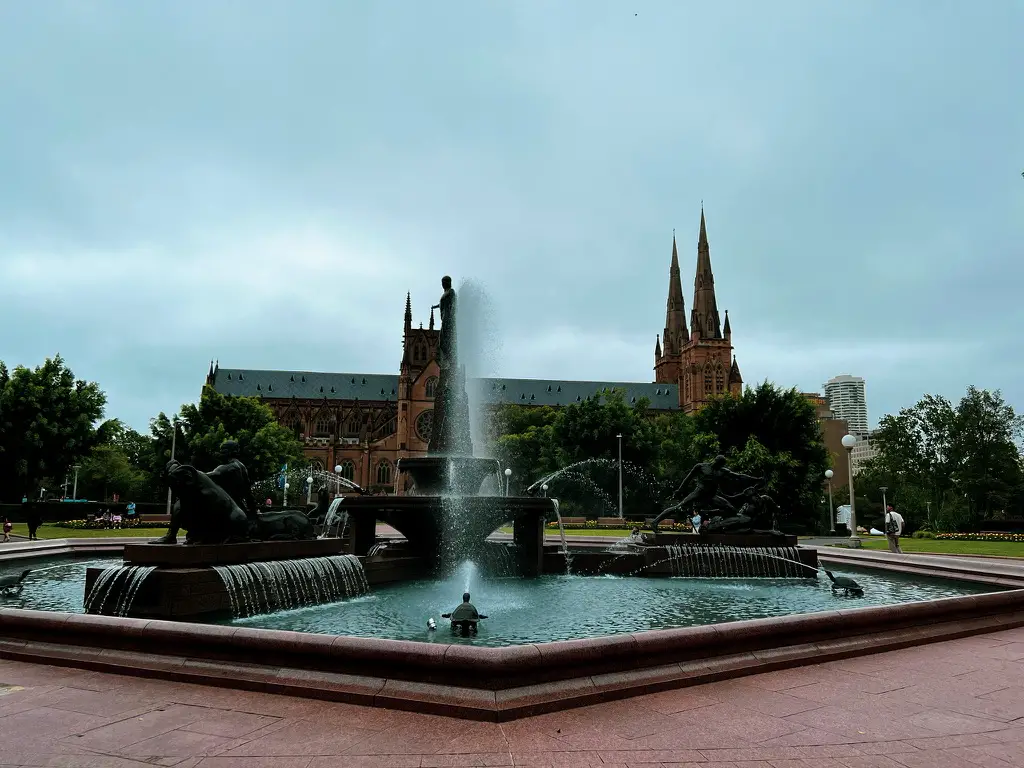 Romantic things to add to your 3 day Sydney itinerary
If you are visiting Sydney with your significant other, here are some of the more romantic tings to add to your 3 days in Sydney.
Picnic in the botanical gardens
Grab a rug and some sandwiches and head to the botanical gardens for a romantic picnic for 2. It's especially beautiful at golden hour right by the Opera House.
Cosy up in a cocktail bar
Sydney has some pretty impressive cocktail bars, so make sure you visit a few if you are wanting to add a little bit of romance to your Sydney 3 day itinerary.
Have a romantic meal
There are several dinner options for your 3 days in Sydney, but one of the most romantic places to eat has to be at the top of the Sydney Tower. The restaurant revolves so you get a full 360 degree view of the city, and some great food on top of it. You can book online in advance here.
Do a harbour cruise with a romantic meal
This tour, lets you have a delicious 3 course meal, whilst you enjoy sunset views of the harbour. But there are several different harbour cruises you can do for the perfect romantic experience.
Rent a kayak
If you are looking for something that is both adventurous and romantic why not rent a kayak in Manly and discover some of the most exclusive beaches in the area. You can book online in advance.
Book a private picnic
A private picnic is another romantic thing to do during your 3 days in Sydney. Take all the planning out of your own hands and let the experts sort you out. This package will let you chill out with some gourmet food and cold drinks at Copes Lookout in Kirribilli.
Alternatively you can have a romantic picnic for 2 on a secret beach.
Rent an electric boat
Go Boat provide boat rentals in Sydney where you can rent an electric boat and explore the Parramatta river at your own pace. You don't need a boating license, and you can even add an additional picnic option.
Do a sunrise hot air baloon flight
Nothing is more romantic than sunrise, so why not enjoy it from a hot air balloon. Afterwards you return to earth for a delicious cooked breakfast.
Eating and drinking during your 3 days in Sydney
There is so much choice when it comes to eating and drinking in Sydney and it will all depend on what area you are staying in. In terms of eating we went for quick options but fortunately we did spend a lot of time exploring the city centre bars. If you want to put the planning into someone else's hands you can book a secret bar tour. Otherwise here are some of our top recommendations.
Employee's Only
This secret basement bar is one of our favourites in Sydney. The cocktails are incredible, and it is great for food too. Just look for the 'Psychic' sign out the front.
Incidentally this is the Sydney version of the New York bar. You can read about that in our New York itinerary.
The Baxter Inn
This is another one of our must visit bars in Sydney. The Baxter Inn is a popular after work venue that serves a variety of cocktails and whiskey. It is hidden down a back alley in the CBD, so if you can find it we highly recommend visiting.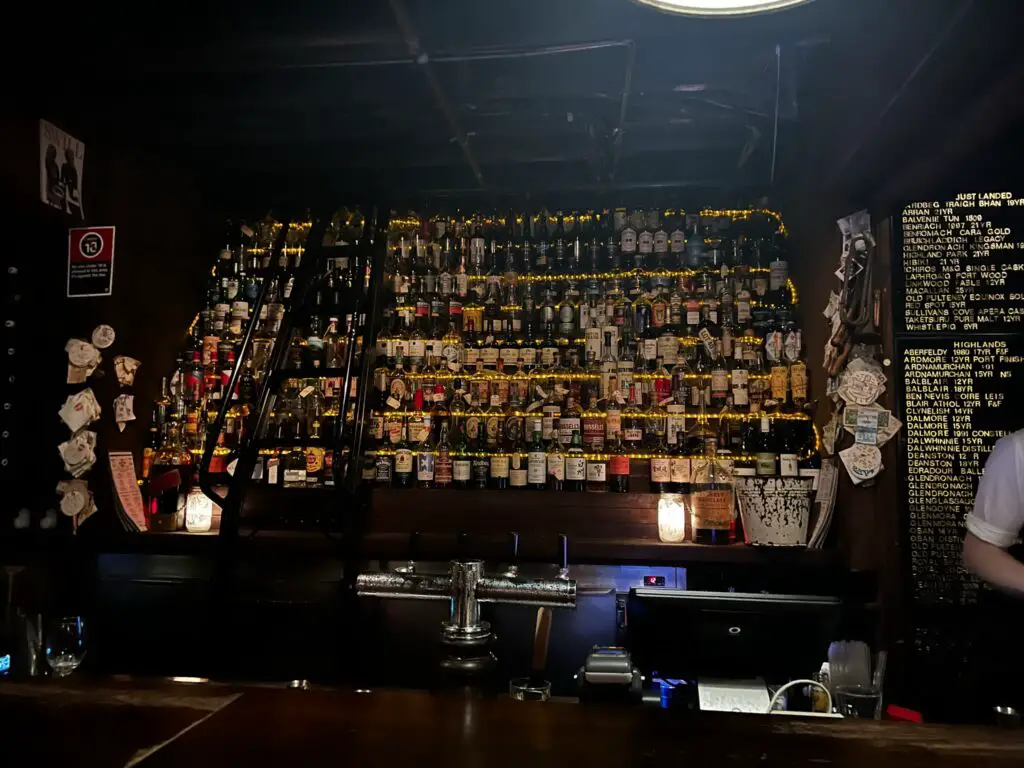 The Lobo
If you love a good rum cocktail then this Caribbean themed bar is a must. It has a fun laid back vibe, and they also serve 250 types of rum if that is your thing.
Maybe Sammy
This award winning bar is located in The Rocks, and channels some serious golden age of Hollywood vibes.
Cantina OK
This is another award winning bar serving the best margaritas in Sydney. It's very small with standing room only, so be prepared to wait to get in. It is very worth it though.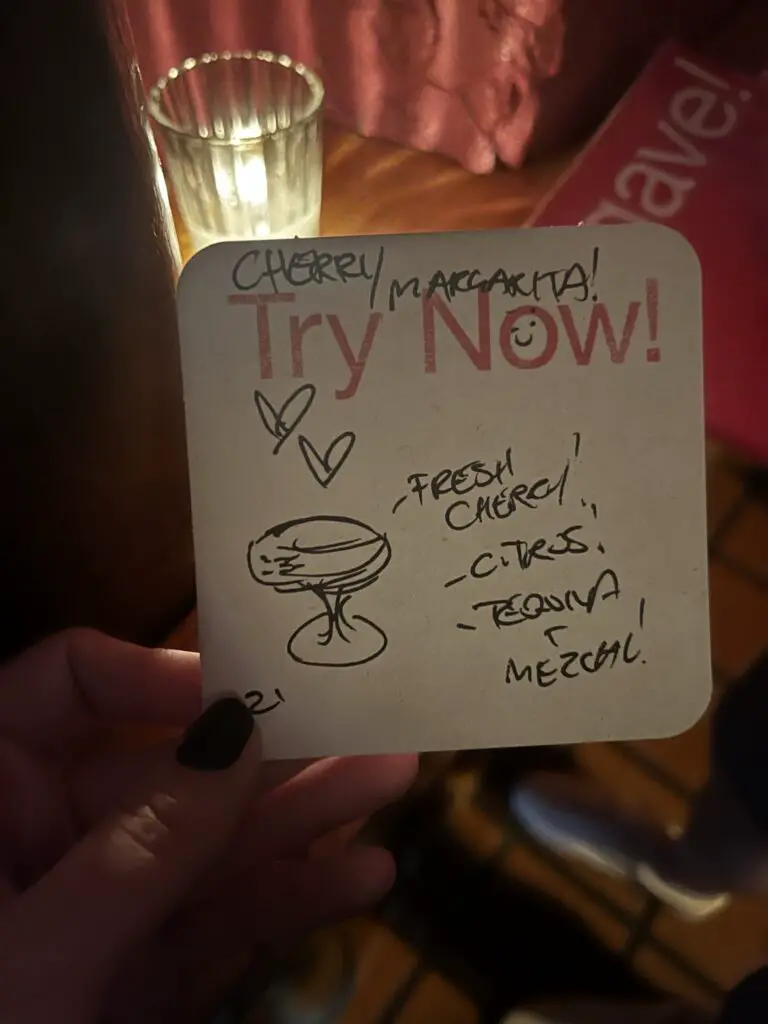 Ramblin Rascal
Ramblin Rascal is a bit more of a party bar, attracting a younger crowd. The drinks are moderately priced. and the atmosphere is incredibly laid back with an anything goes kind of attitude.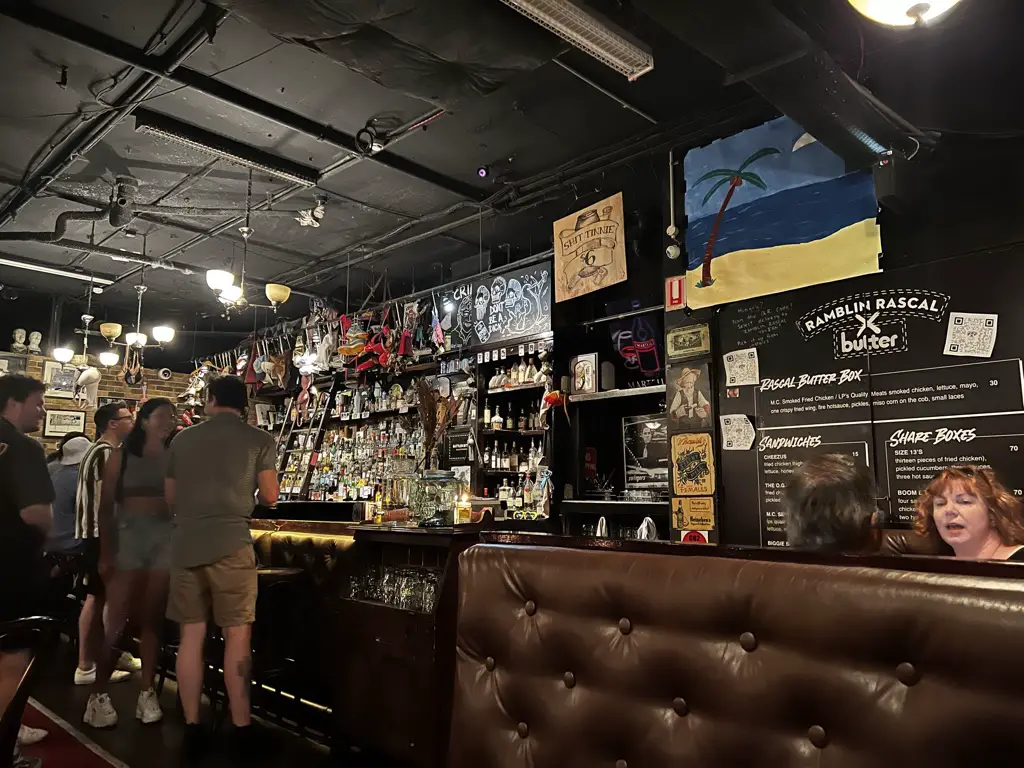 How to get around during your 3 days in Sydney
Chances are for your 3 days in Sydney, particularly if you are following our Sydney itinerary, you will probably only really need to use the train and the ferry.
The good news is, that both of these services are cheap and easy to use. All you need is an Opal Card which you can buy at selected newsagents across the city, or a bank card. You just scan your card to hop on an off the transport, and the fare is deducted.
Another option is to do a hop on hop off tour to help you get around one at least 1 of your 3 days in Sydney. These tours are always great because you get to hear all about the history of the city, as well as seeing all the main attractions. You can book your tour online in advance here.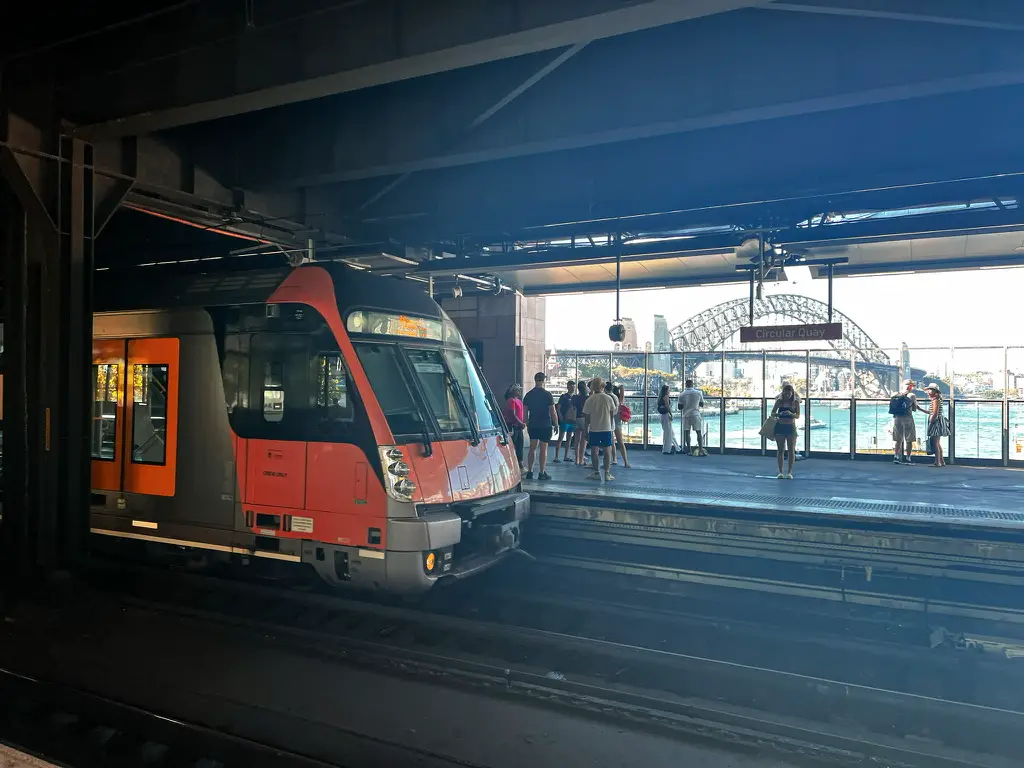 Budgeting for 3 days in Sydney
Australia as a whole can be quite expensive, and Sydney is no different. In fact it often makes it into the top 10 list of worlds most expensive cities. We would budget about $300 per person per day for your 3 day Sydney itinerary. This includes things like meals, tours, and transport. You can bring costs down by eating at cheaper restaurants, and visiting some of the free attractions in the city like museums and galleries. The parks are free to walk around, and sitting and exploring Circular Quay doesn't have to cost and arm and a leg if you avoid the restaurants in this area. Taking public transport is also a good way to keep your costs down when visiting.
Accommodation in Sydney can be quite expensive, so make sure you book well in advance to secure the best rate. It's also best to avoid peak season like summer holidays which fall around December- January.
Best time of the year to plan your Sydney itinerary
We think Sydney is one of those places you can visit at any time of the year, and we have done both winter and summer. Depending on what time of year you visit it can feel like a different city.
Summer (December – February) is peak season for tourists in Sydney. The weather ranges from 19- 30 degrees celsius, and it does get quite humid. This is the best time to go if you want to enjoy the beaches and make the most of the Australian summer. The downside though is that it gets very busy, and prices for hotels increases. You should also be prepared to queue for tourist attractions or even the ferry services.
Winter in Sydney (June- August) is a lot more mild ranging from 9- 20 degrees Celsius. It is a lot quieter when it comes to tourists and the beaches are obviously much quieter. It's a great time to visit if you aren't fussed about the beaches and just want to see the sights.
Is 3 days in Sydney enough?
You might be wondering if 3 days in Sydney is enough. Personally we think it is a really good amount of time to get to grips with the city, see the sights, and explore some of the different suburbs. You probably don't need much more time unless you want to do some day trips and in that case you may want to add an additional day or two.
What to pack for 3 days in Sydney
Apart from your typical packing list here are some must have items for your Sydney 3 day itinerary.
Sun protection – hats, sun cream, sunglasses – this includes the winter months
Layers – particularly in the winter months the evenings can get quite cool
Comfortable walking shoes
Reusable water bottle – there are plenty of places to fill up water for free in Sydney
A few dressier items for dinner and cocktails
An umbrella – it's not always sunny in Sydney
Tips for planning your Sydney 3 day itinerary
Here are some final tips for planning your 3 day Sydney itinerary.
If you are only in Sydney for a short time stay near Circular Quay
Utilise public transport
Check to see what events are happening in Sydney before you go as these can make your trip and accommodation more expensive
Try and explore some of the suburbs like Manly or Bondi
Restaurants tend to close early in Sydney with some places closing at around 9 or 9.30 pm – if you are coming from Europe you might not be used to this
It's the same with the shops particularly in the CBD they don't stay open late every night.
More than 3 days in Sydney – Day trip ideas
If you have more time in Sydney or you want to get out of the city then here are some day trips that we recommend adding to your Sydney itinerary.
Blue Mountains
If you have the time we highly recommend a trip to the Blue Mountains. There are several different tours that you can do where you are picked up in Sydney and taken out to the mountains for the day. Most of these tours include a visit to Scenic World, where you can ride the cable cars, or even the world's steepest railway. It's a really lovely day, and we highly recommend it.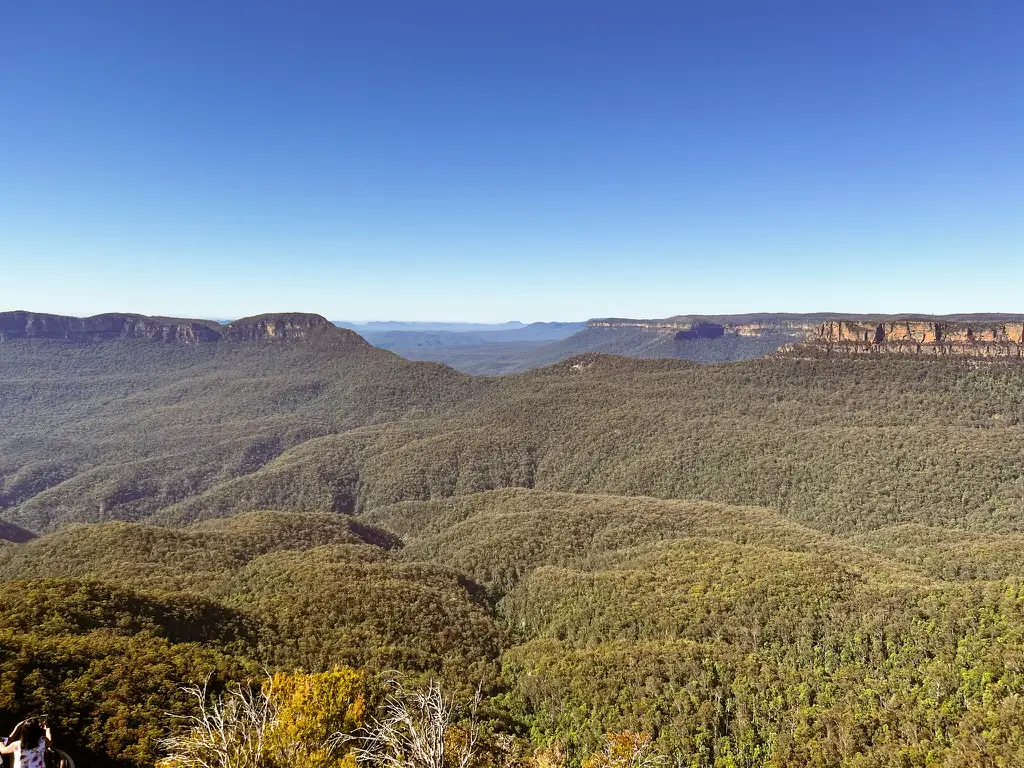 Hunter Valley
Another excellent option for a day trip from Sydney has to be a visit to the Hunter Valley. It is one of the top wine producing regions in the world, and there are several tours you can choose from. This is perfect if you love wine, and tasting local produce.
Canberra
People often confuse Sydney with being the capital of Australia. It is not. But you can visit Australia's capital Canberra on a day trip from Sydney. This day trip gives you a taste of the Aussie capital, and includes a visit to Parliament too.
Visit the set of Home and Away
Not everyone reading this is going to have any clue what Home and Away is, but it is essentially a popular Aussie soap filmed not too far from Sydney. Fans of the show can visit filming locations all within a day trip. Make sure you book your spot on this tour well in advance though.
Should I spend 3 days in Sydney?
If you are wondering whether or not you should spend 3 days in Sydney then hopefully this is your sign to go. Sydney is a must visit destination in Australia with it's iconic attractions, glorious beaches, and a food and drink scene that will blow your mind.
And if you are planning a longer trip in Australia, you might be interested in these articles to help you plan a city break in either Brisbane or Melbourne.
If you found this article useful please do share it or pin it for later. We hope you enjoy your trip to Sydney and Happy Travels!